These are the 39 best paleo desserts you will find on the internet! This list has every gluten-free and dairy-free dessert, from fruity cobblers to rich chocolate cakes. They're made with simple ingredients and taste like the real thing!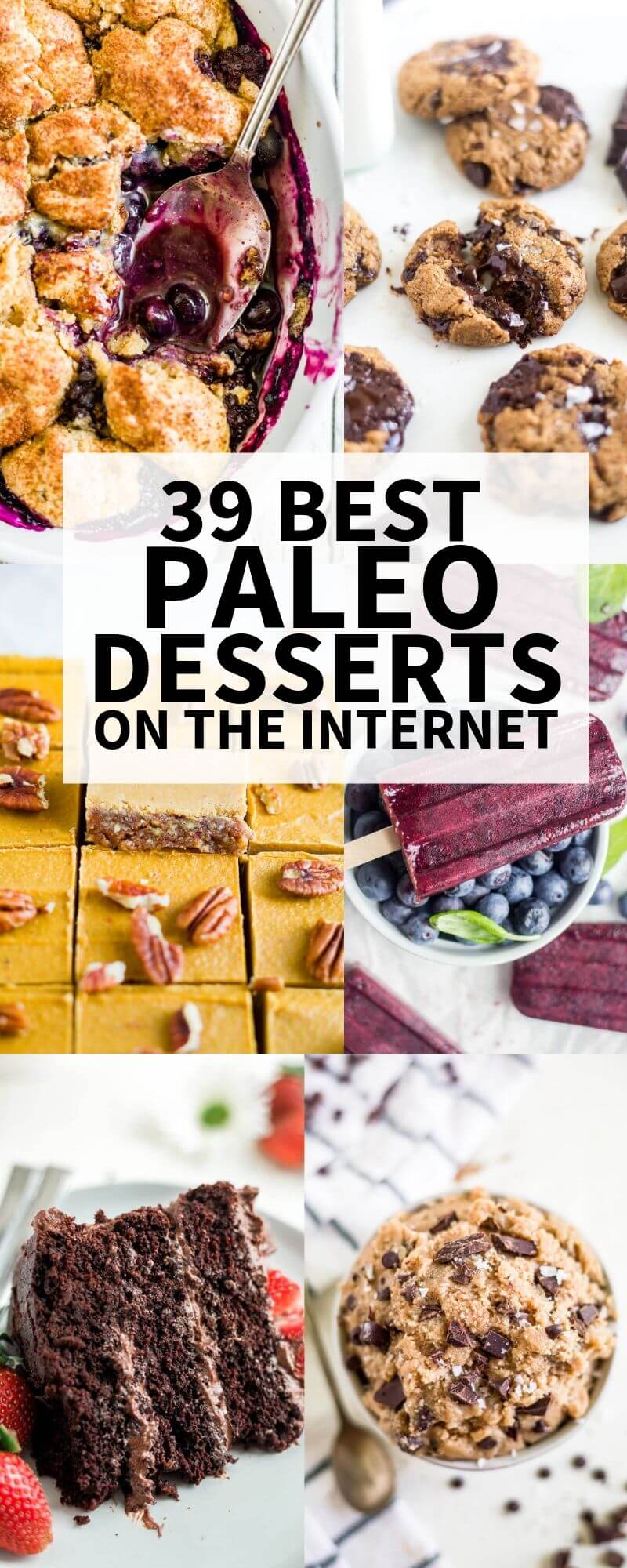 Jump to:
Whether you eat a paleo diet or not, you will not regret making one of the paleo desserts on this list. I'm always scouring the internet for delicious and healthy desserts to make and I finally decided it was time to put them in once place. You can also check out even more in our category archives.
No matter what occasion you're baking for, this list has every dessert you could ever need. They're all tested several times and reader approved. Most of them are super easy!
What Kind of Dessert Can You Eat on the Paleo Diet?
Paleo desserts are dessert recipes that fit into the paleo diet based on the ingredients in them. That means paleo desserts are gluten free, dairy free, legume free and refined sugar free. That may seem like a lot of "free" things, but I promise these recipes are not free of flavor. Here's a quick rundown:
Gluten-free
Dairy-free
Refined-sugar free
Paleo Baking Staples
You may think complicated when you hear paleo baking, but all of these ingredients are simple and easy to find!
Almond flour
Coconut flour
Tapioca/Arrowroot Starch
Coconut milk
Almond milk
Maple syrup or honey
Coconut sugar
Almond butter
Refined coconut oil
Cocoa powder
Baking soda
Dark chocolate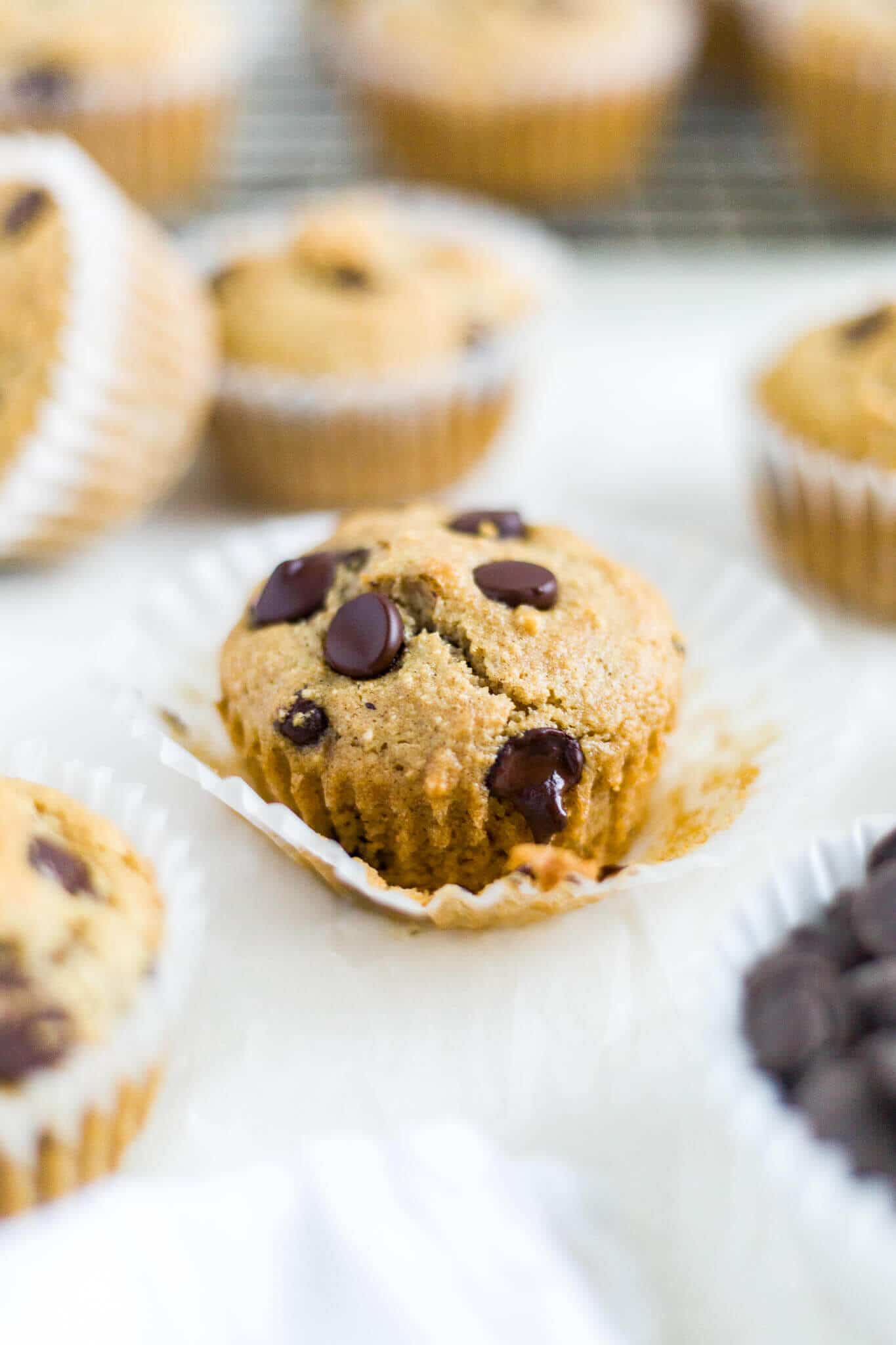 Can I have Chocolate on the Paleo Diet?
Lucky for those following the paleo diet, cocoa is paleo. However, not all chocolate and chocolate bars are. They usually have some sort of milk in them. Because of that, the recipes on this list either use dairy free chocolate or plain old cocoa powder.
Are Paleo Desserts Better for You?
Paleo desserts are still desserts and are best eaten in moderation, however, they are free from many inflammatory ingredients like dairy and gluten. If you're trying to stick to a healthy lifestyle, but are craving something sweet, these paleo desserts are what you need!
Paleo Bread and Muffins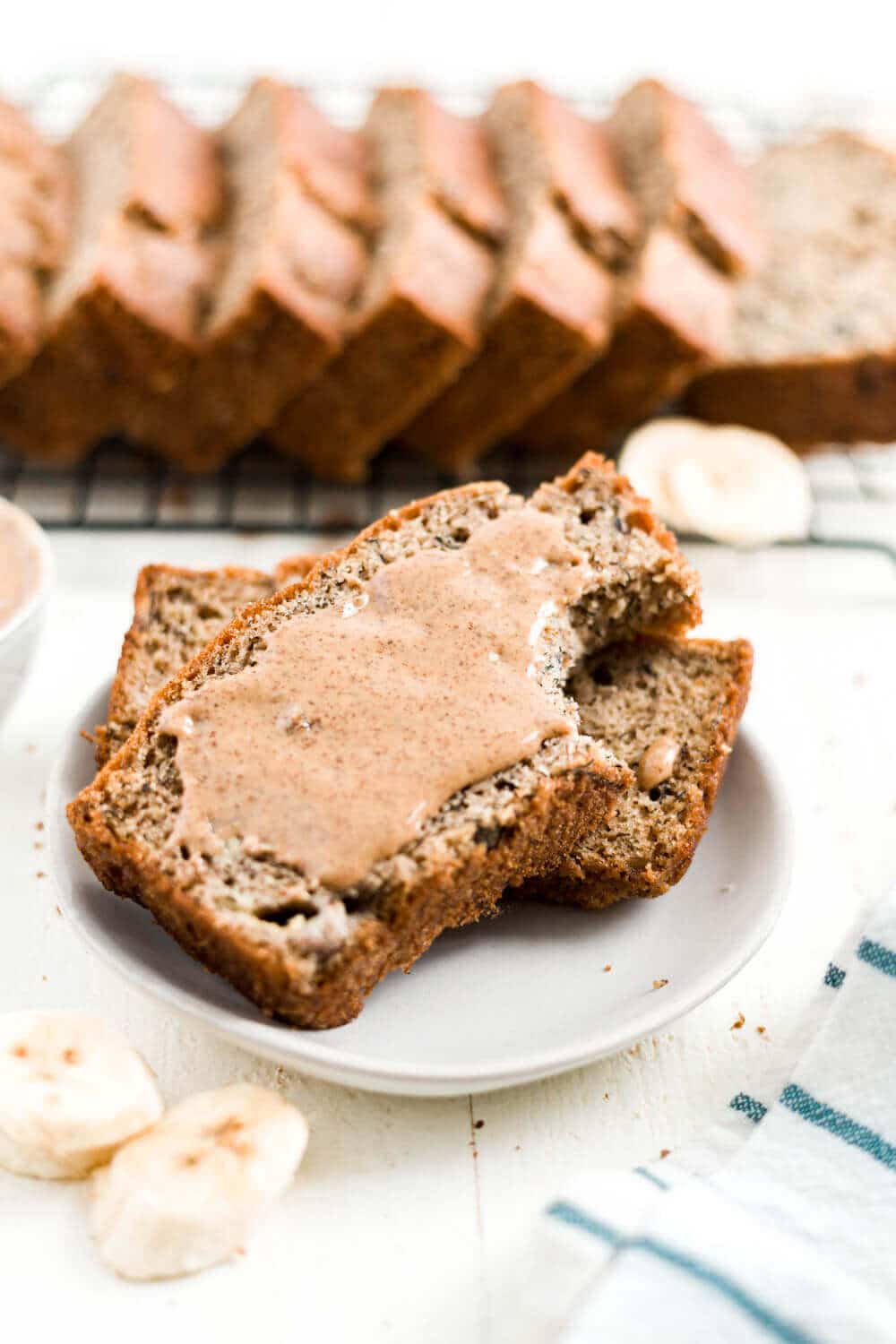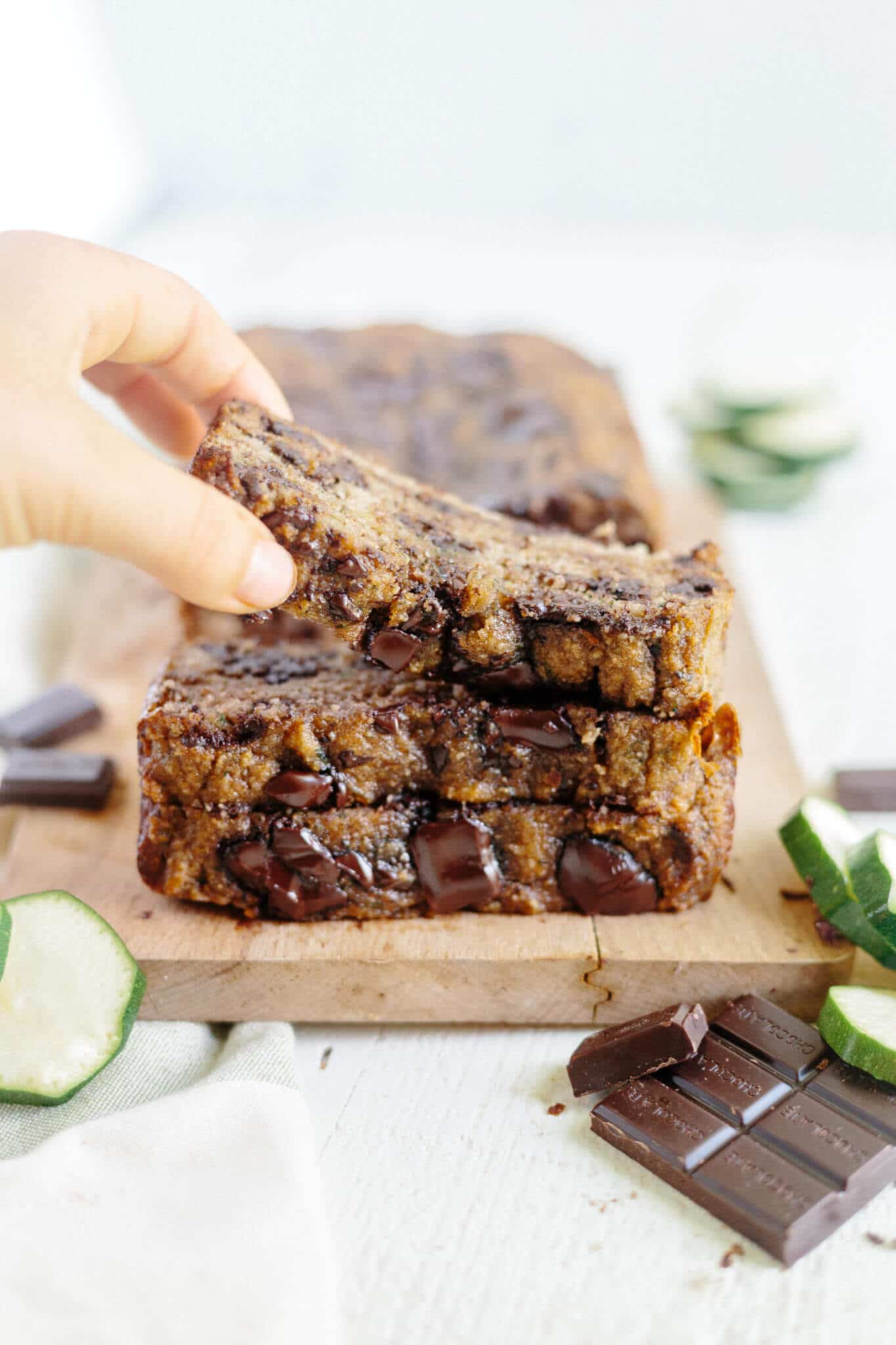 Paleo Cookies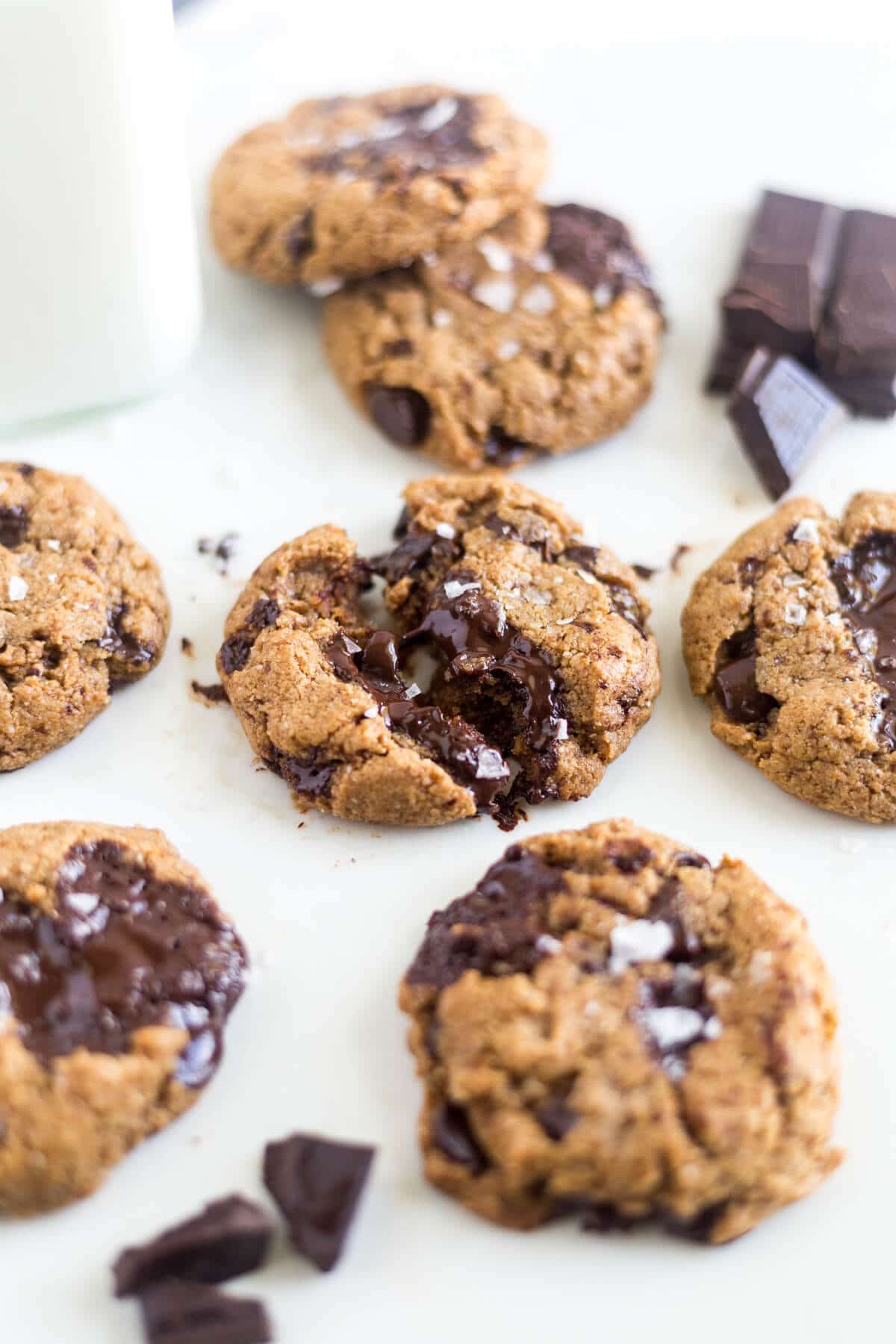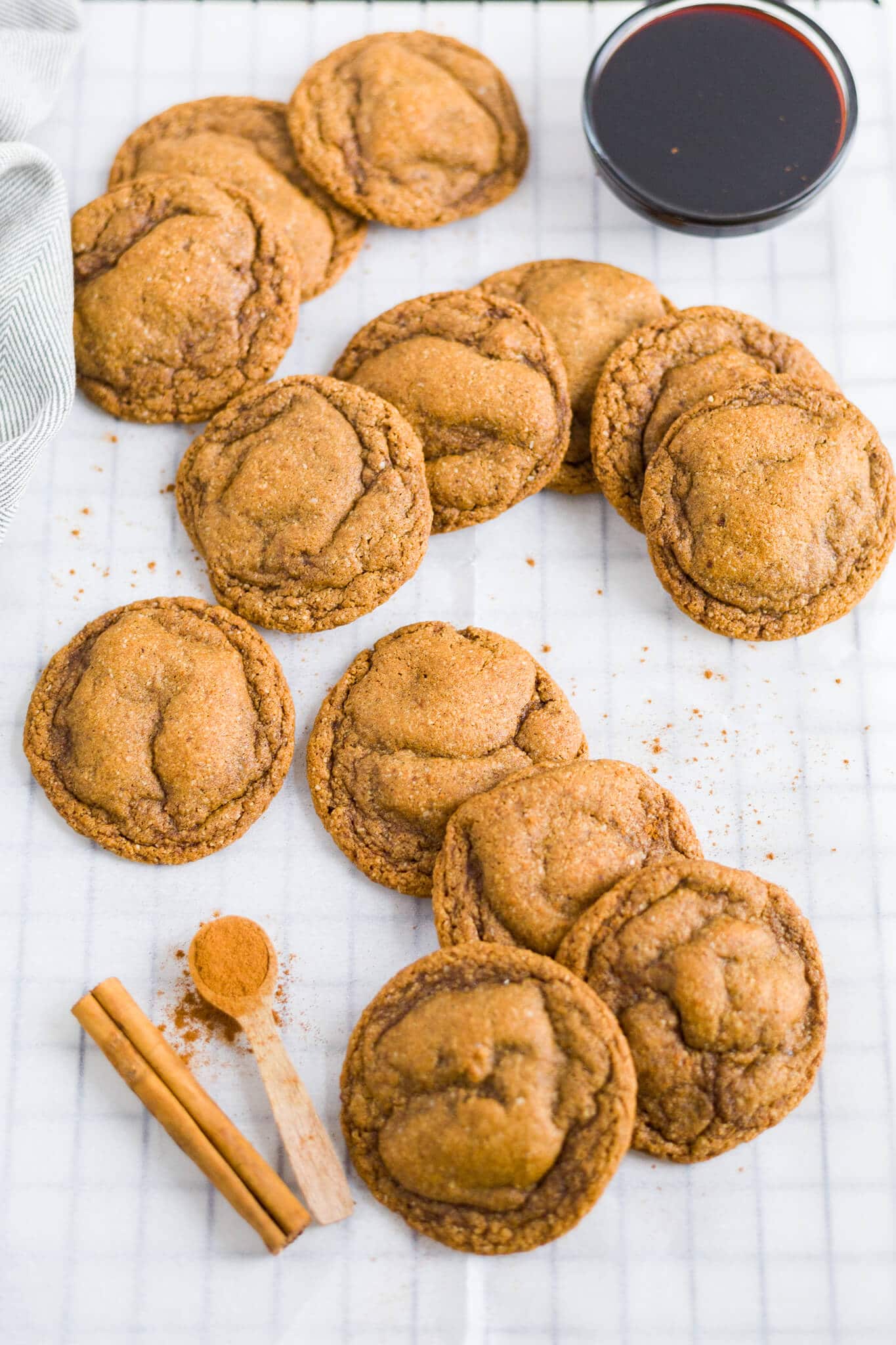 Paleo Brownies and Bars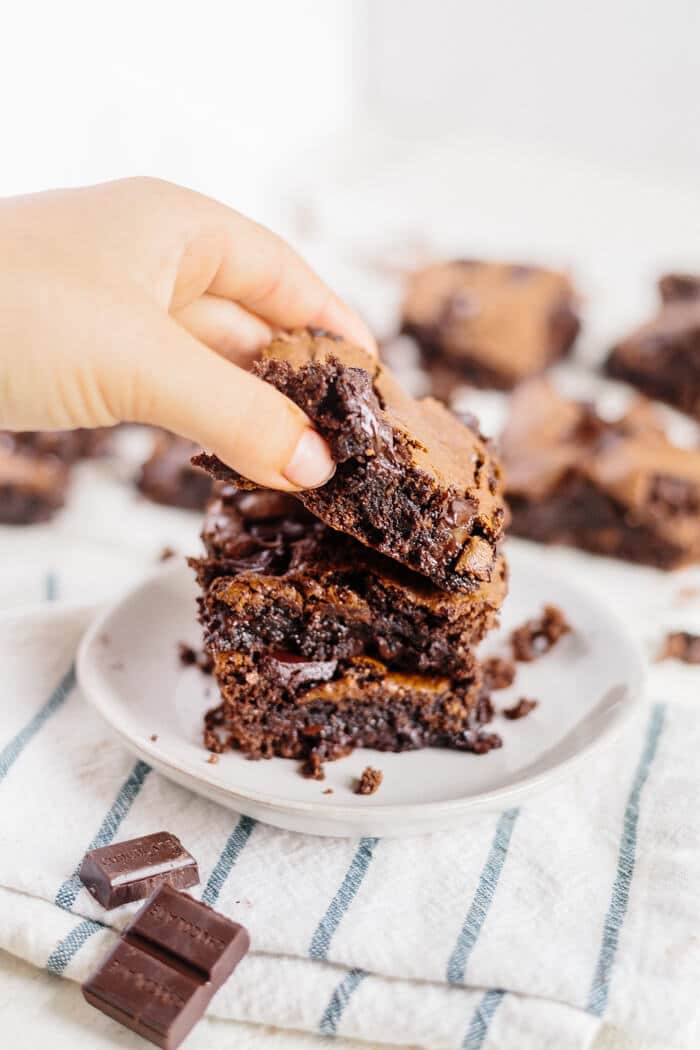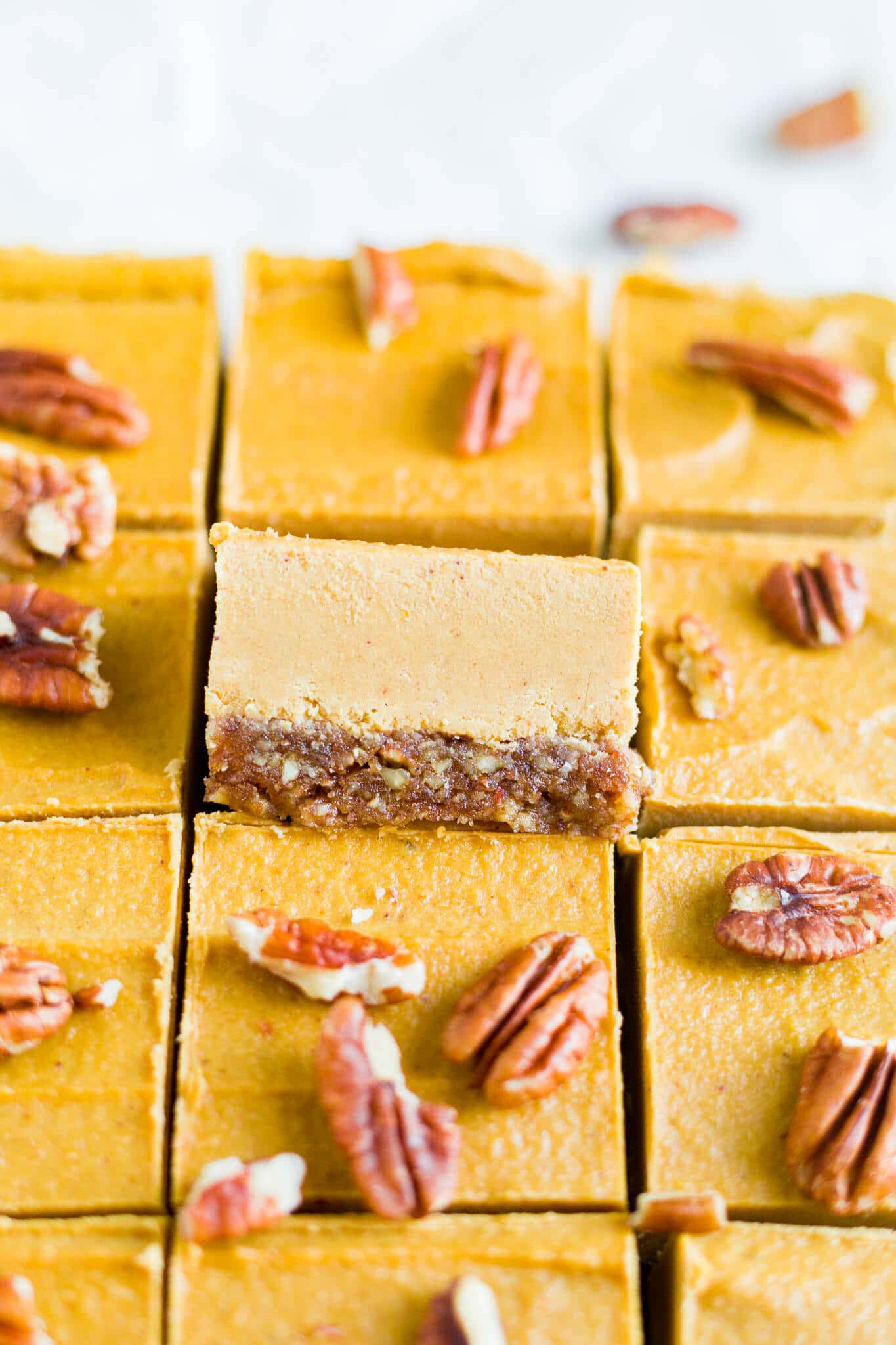 Fruity Paleo Desserts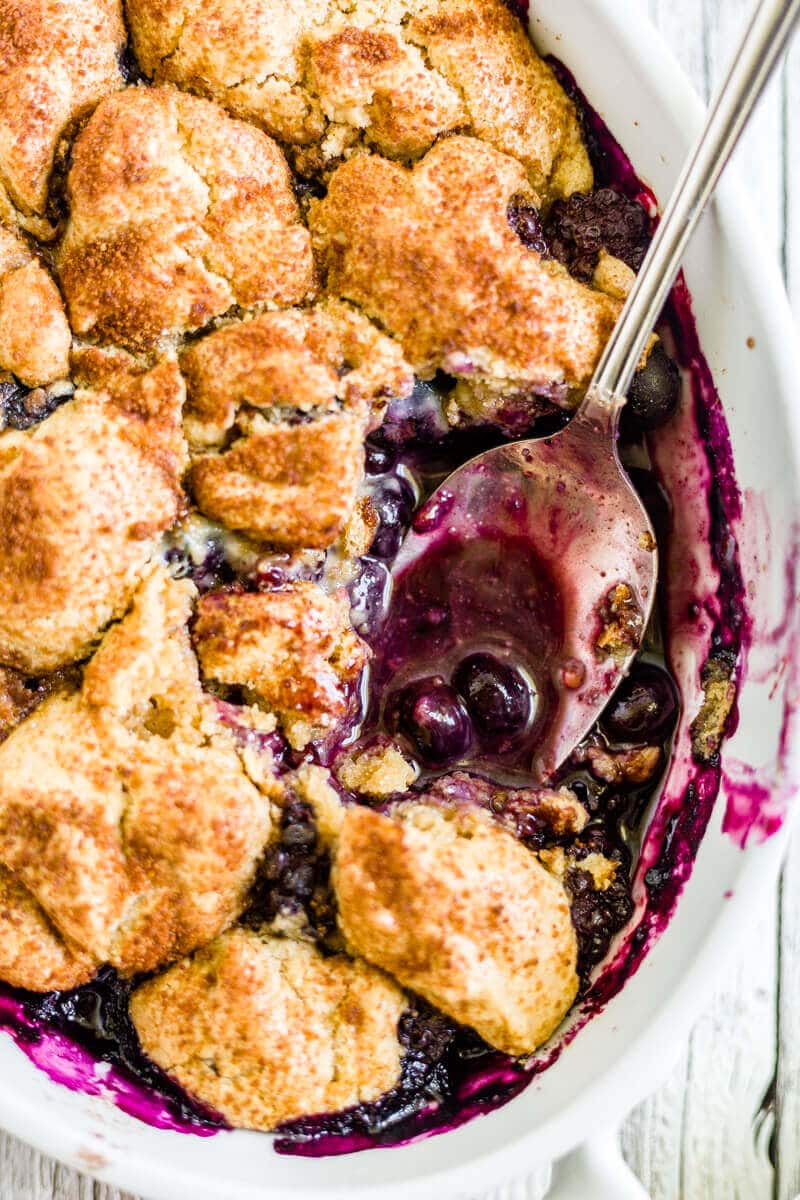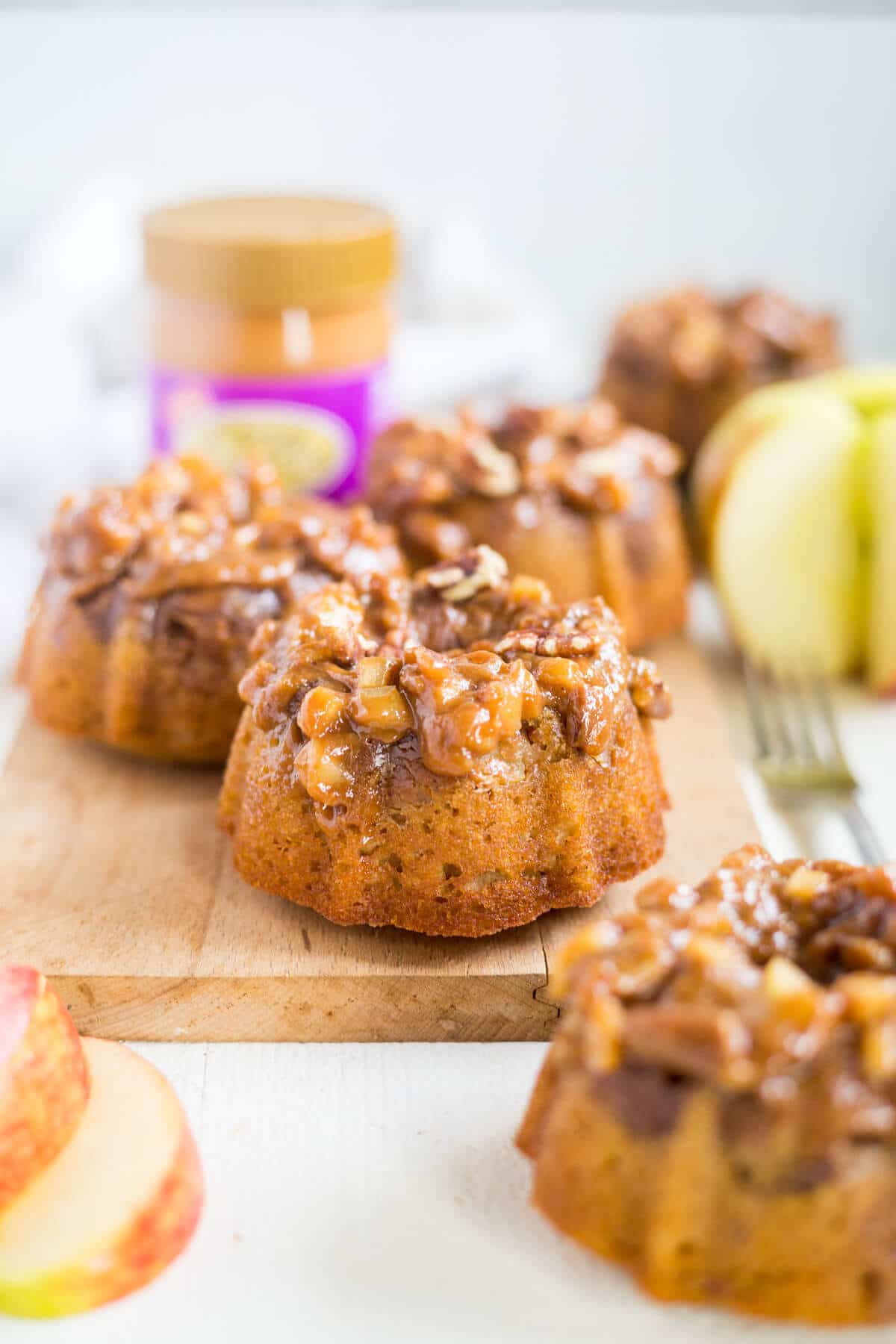 Paleo Cakes and Pies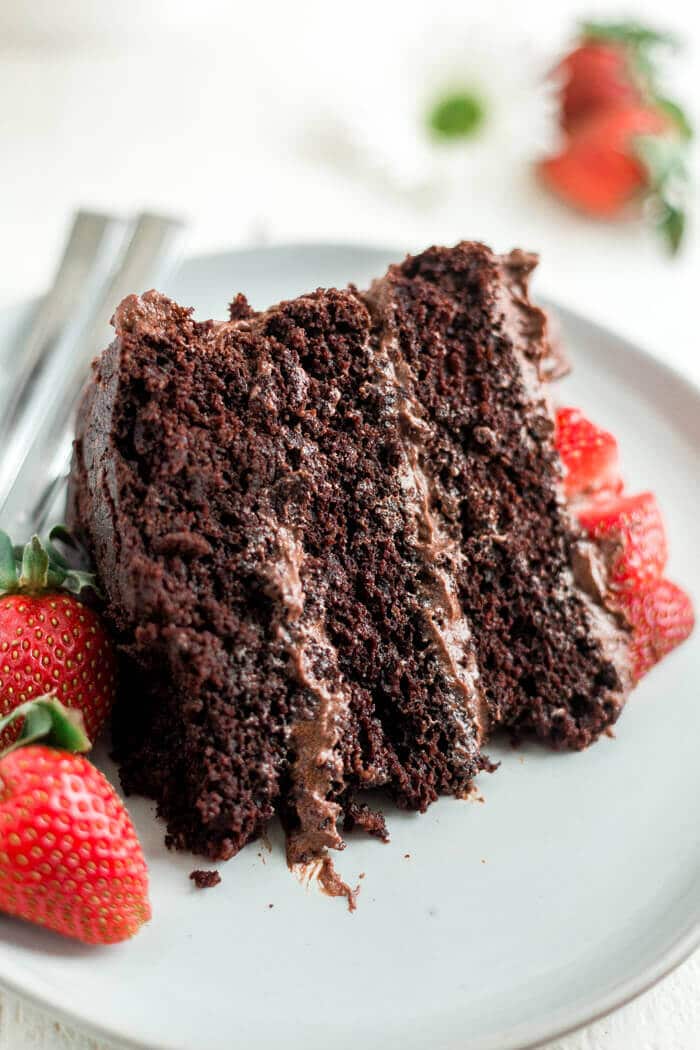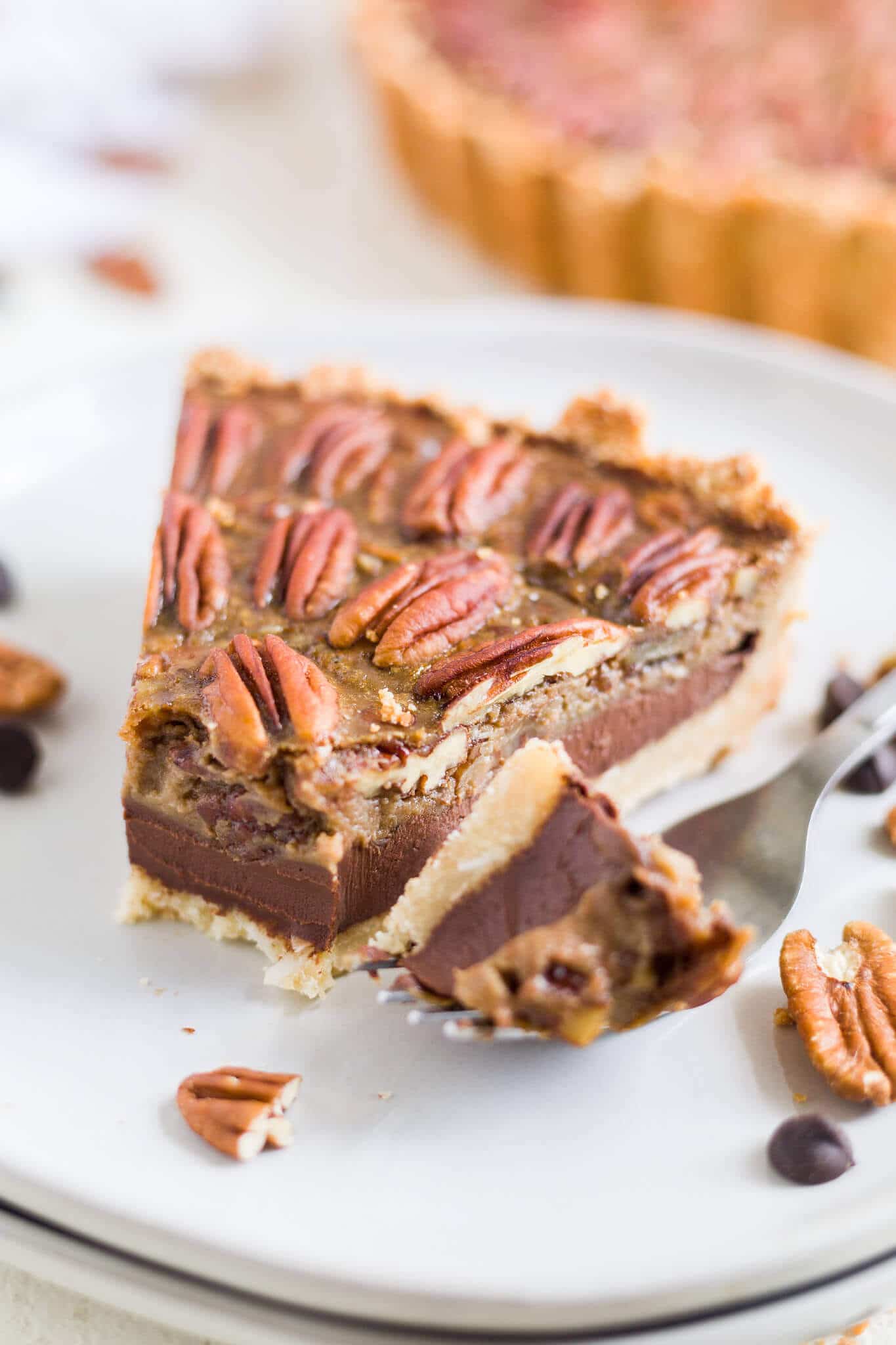 Paleo Candy and Sweets