Grab a can of pumpkin and use this list to find the best pumpkin desserts to make this fall season. Whether you're using homemade pumpkin puree for a classic pumpkin pie or pumpkin pie spice for a delicious cookie, you'll find delicious and easy pumpkin desserts for any craving.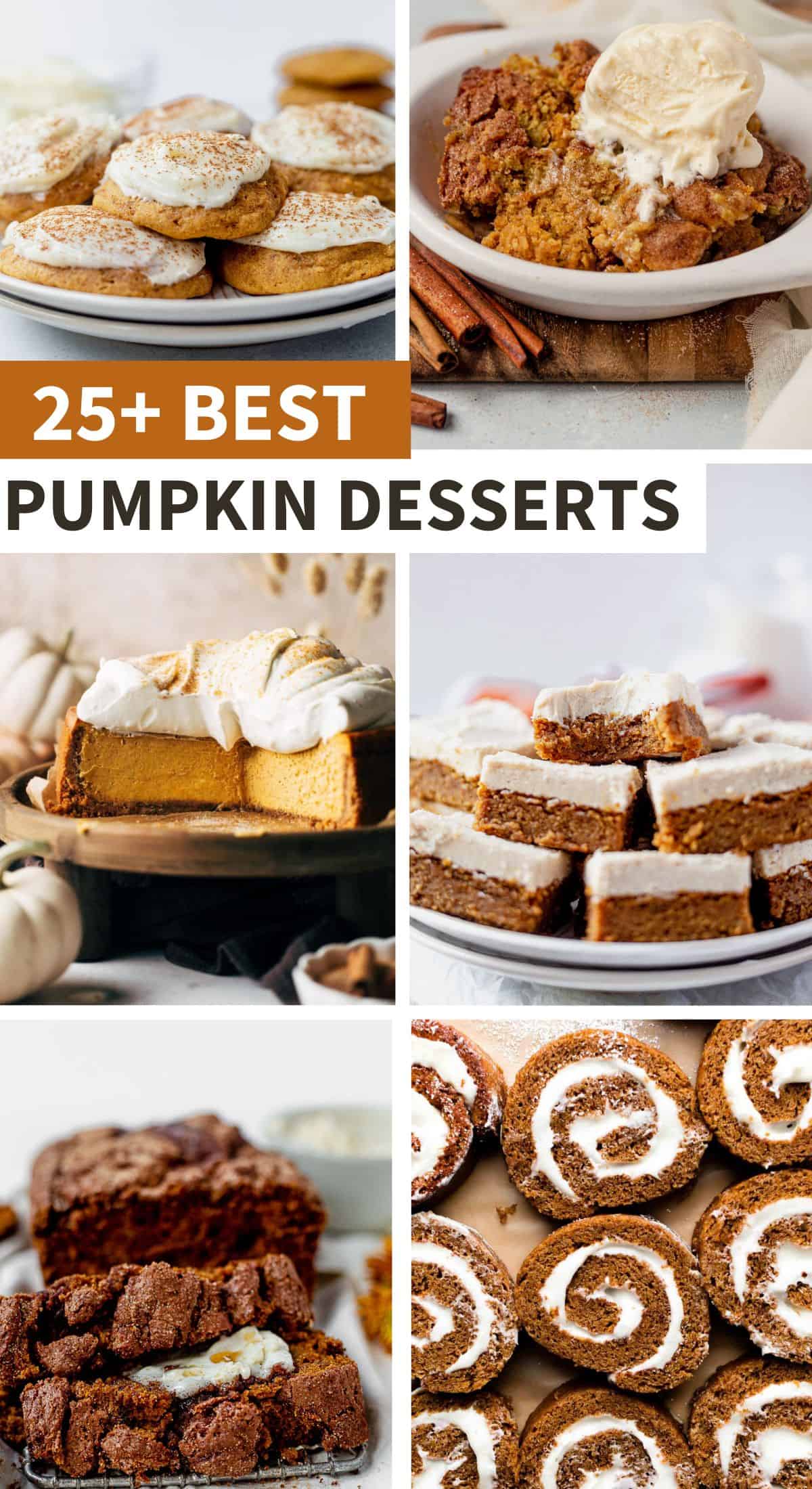 Jump to:
When you're craving pumpkin recipes, wouldn't it be nice to go to one place to know you'll find the best pumpkin recipes out there? The tried and true ones from the best bloggers, with lots of delicious reviews. We did the work for you and here are our favorite pumpkin dessert recipes that I know you'll love too.
Pumpkin is one of the best things to come with the seasons changing. This time of year means cozy sweaters, a mug of dairy-free hot chocolate, and pumpkin season. If you're searching for the perfect ending to Thanksgiving dinner, you're in the right place to find the perfect fall dessert.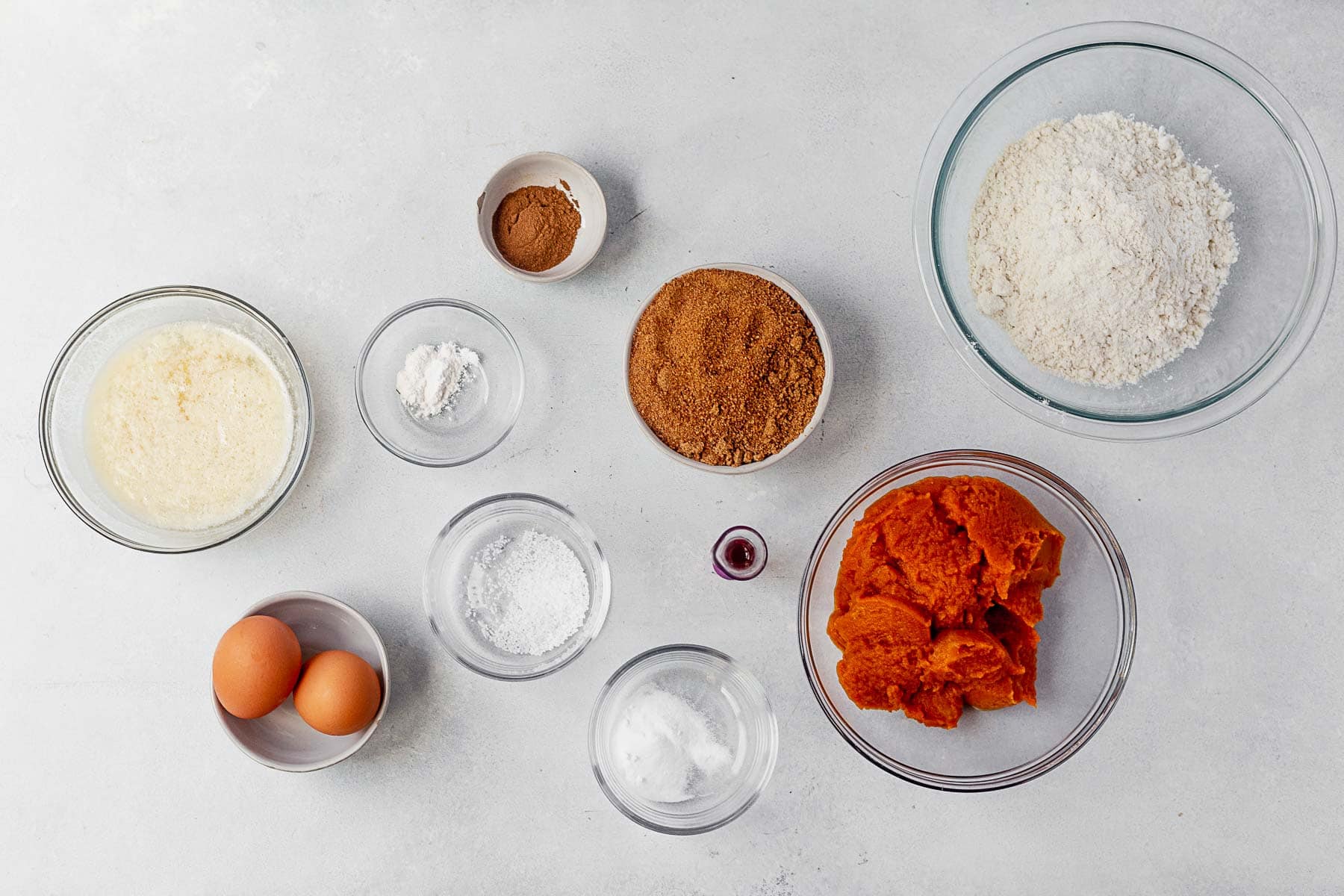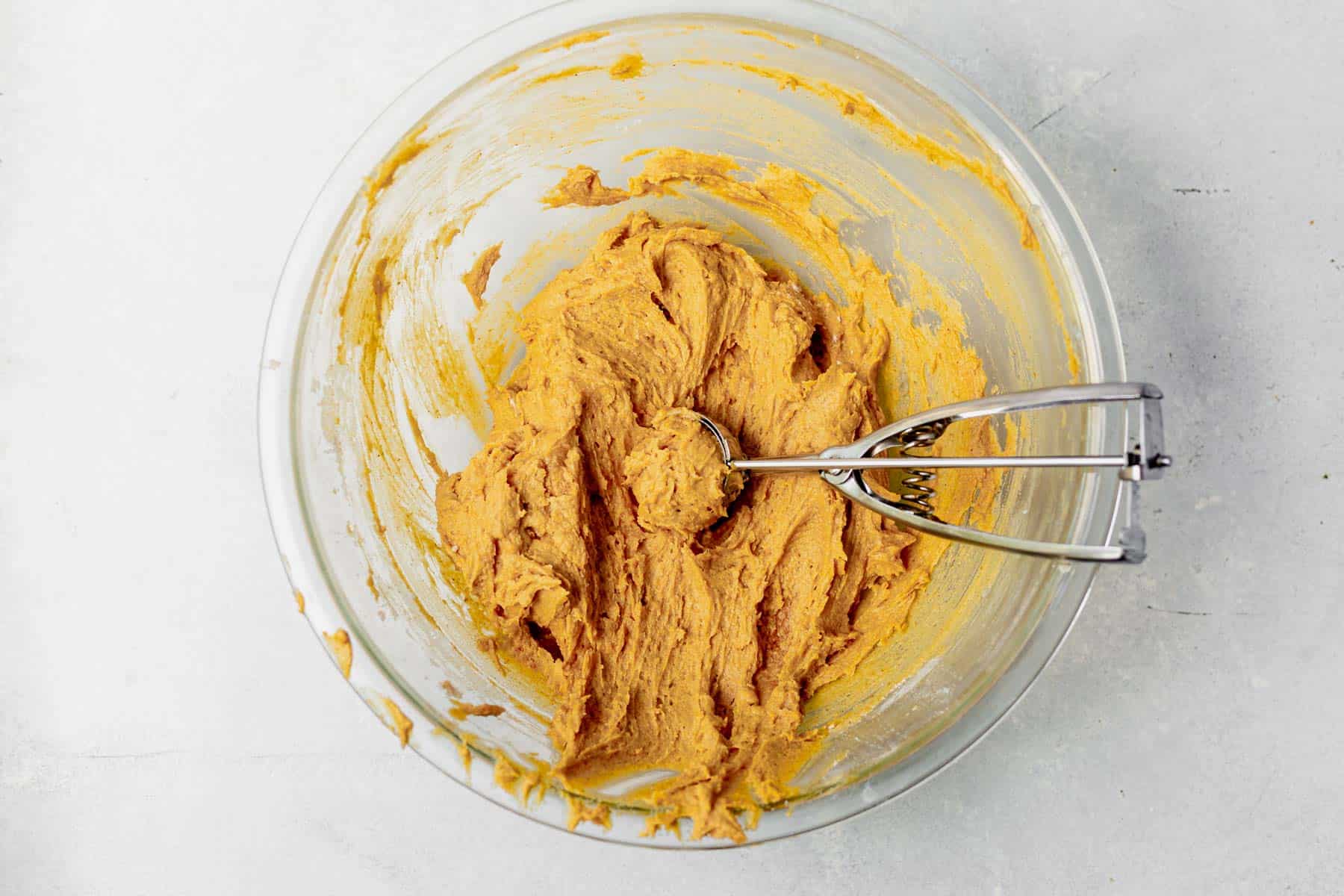 Homemade Pumpkin Puree
Cut a pie pumpkin (sugar pumpkin) in half and scoop out the seedy insides with a spoon.
Rub the flesh side of the pumpkin with butter or olive oil.
Place the pumpkin flesh-side down on a parchment-lined baking sheet and roast at 375°F for about 50 minutes.
Carefully peel the skin off and place the fresh pumpkin in a high-speed blender or food processor and blend until smooth, 2-3 minutes.
DIY Pumpkin Pie Spice
The best pumpkin dessert recipes call for some sort of pumpkin pie spice or blend of spices. You can purchase pre-made pumpkin pie spice (our usual go-to), but you can quickly make your own too. Make this big batch and store it in a little jar to make the best fall recipes:
3 Tablespoons ground cinnamon
2 teaspoons ground ginger
1 teaspoon EACH: ground nutmeg, ground cloves, and ground allspice
Pumpkin Baking Essentials
Here are the baking pans, mixers, and accessories to tackle any pumpkin recipe this holiday season. (This section contains affiliate links).
Pie dish: whether you're making a classic pie crust, graham cracker crust, or a crustless pie, a traditional pie dish or deep pie dish is good to have.
Cake pans: You likely have a few different sizes on hand if you like to bake, so as long as you have a 9x13-inch pan, a square pan, and a few round pans, you're set. A muffin tin for cupcakes is a good idea too! Ideally, you'll have a whole baking set.
Mixer: we love our KitchenAid stand mixer for all the holiday baking. You can also use an electric hand mixer with a large bowl or two.
Measuring cups and spoons and liquid measuring cups.
Foil, plastic wrap and/or parchment paper.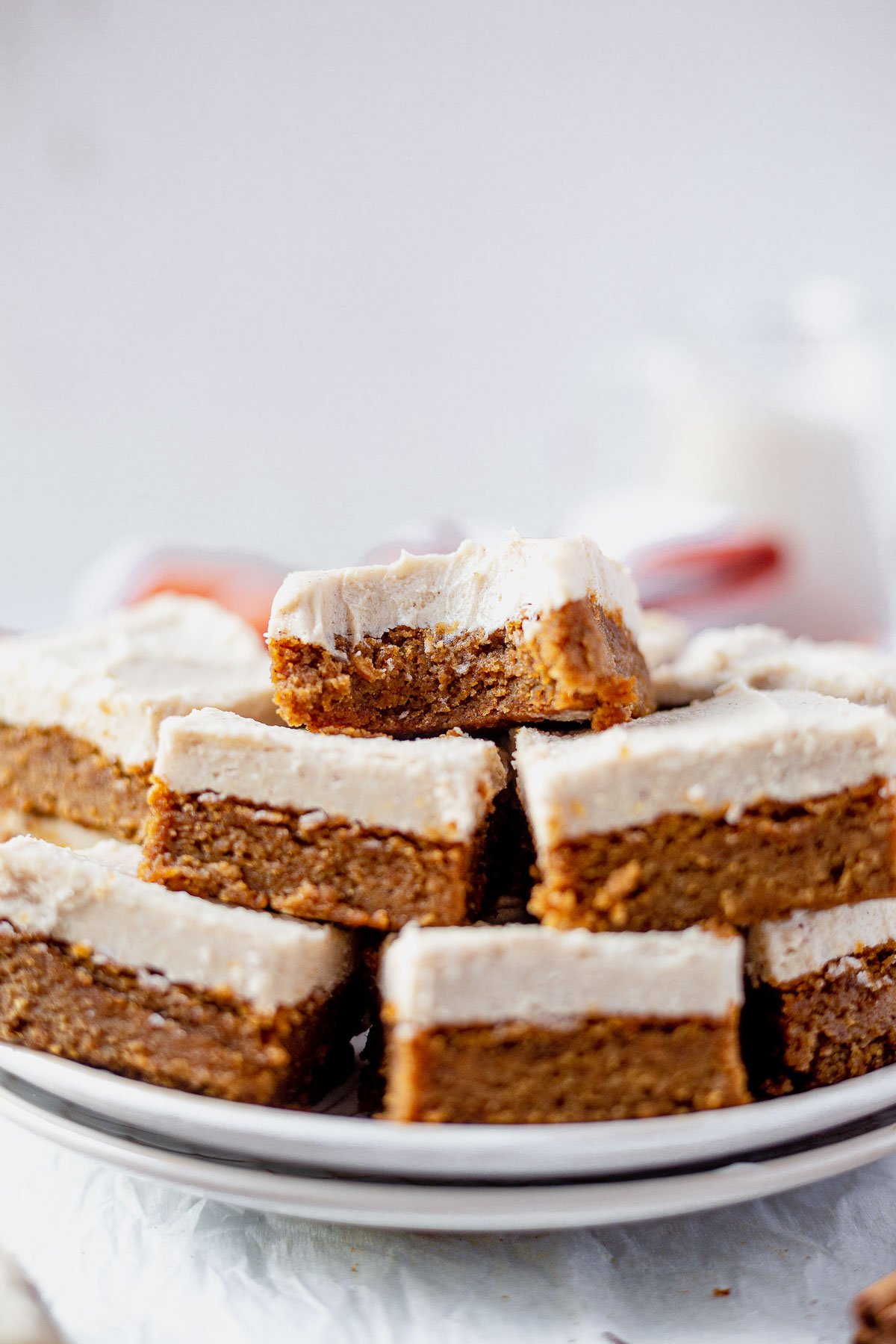 25+ Pumpkin Dessert Recipes
This list of amazing recipes is sorted by the type of dessert. Jump down to your desired section of cakes, cookies, pies or sweets depending on what you're craving. We've also got a list of healthy pumpkin desserts at the bottom of this post.
Pumpkin Pies and Tarts
Pumpkin Cookies
Pumpkin cookies come in all shapes and sizes. We've got a list of soft pumpkin cookies, chewy ones, and ones with extra ingredients like chocolate chips and oatmeal.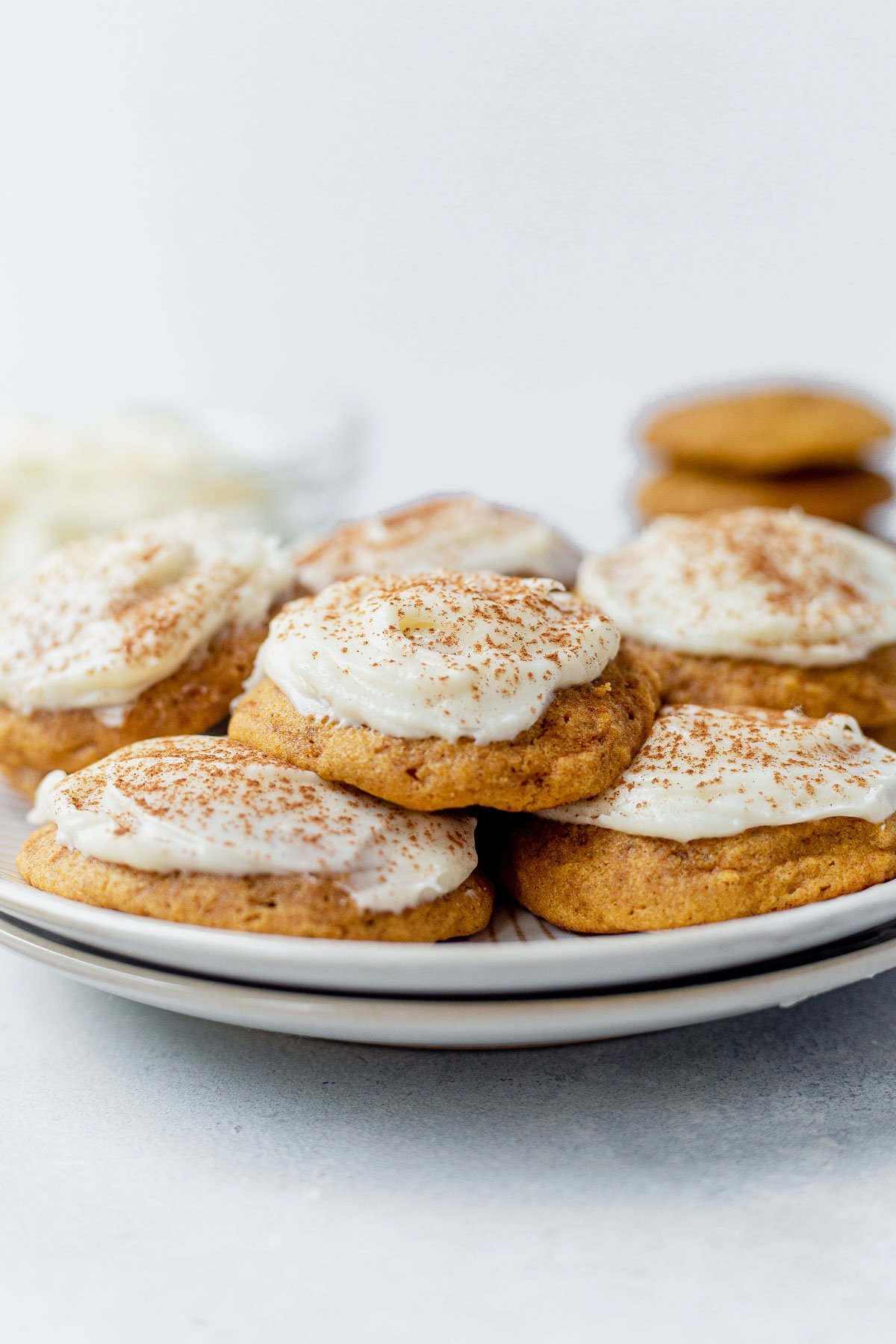 Pumpkin Cake and Bread
Pumpkin Sweet Treats
Pumpkin 'Desserts' for Breakfast
Healthy Pumpkin Desserts
If you're looking for more healthy pumpkin desserts, check out our list of paleo pumpkin recipes to find a few more options. You can also take a look at all of our pumpkin recipes for recipes like oatmeal and pancakes.
You can also browse all of our pumpkin recipes to find more pumpkin breakfast recipes and savory pumpkin meals.