The key to the best pumpkin cookie is frosting, and lots of it!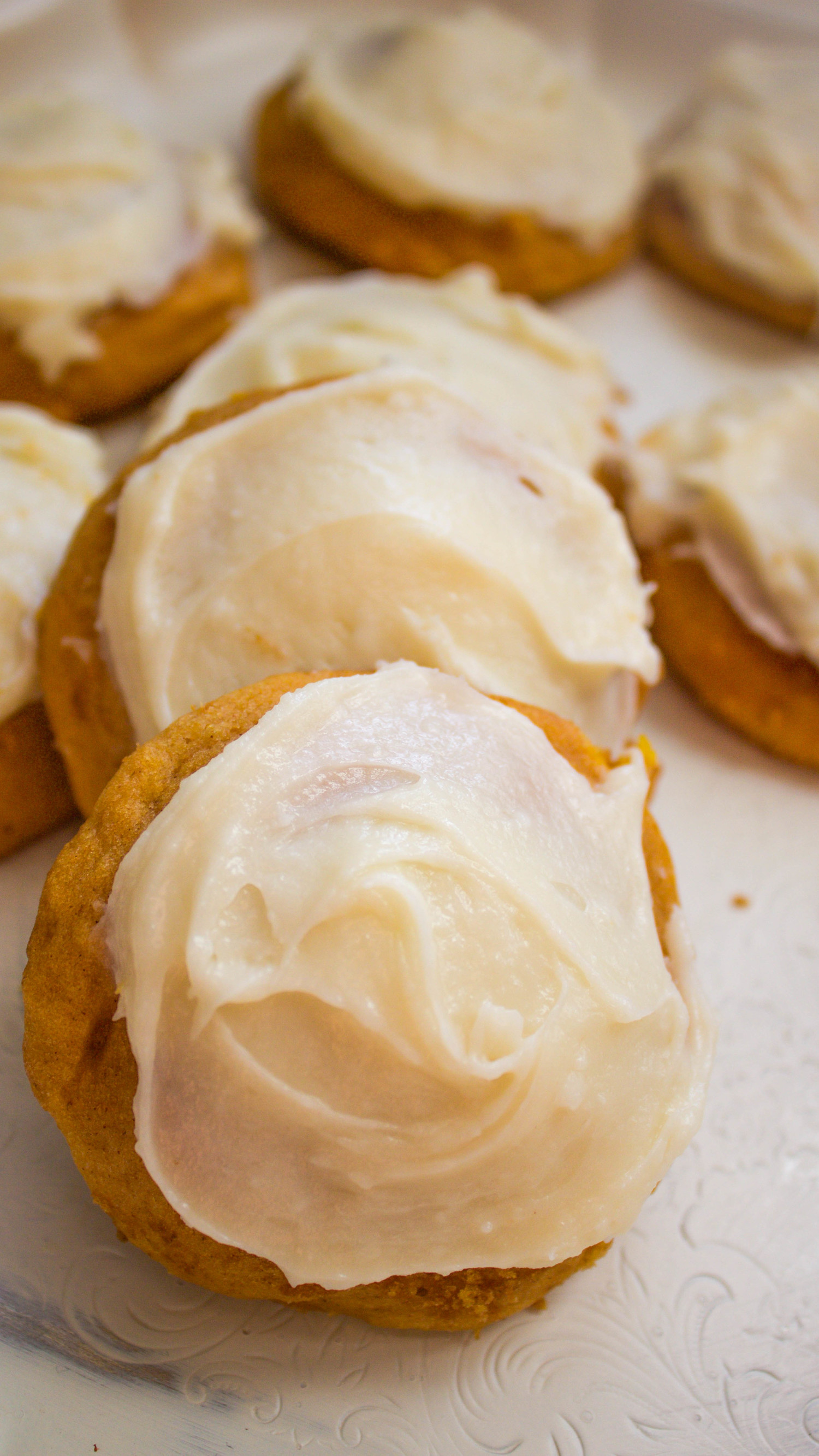 Growing up Molly and I were on the swim team and I like to think we were pretty dang good. Because as best friends we would plot just about everything together. There were more than a few occasions that we would have a little chat before our races to decide who was going to win what event at our swim meets. By the end of the season both of us were getting our own plaques and we were co-champions for our age group.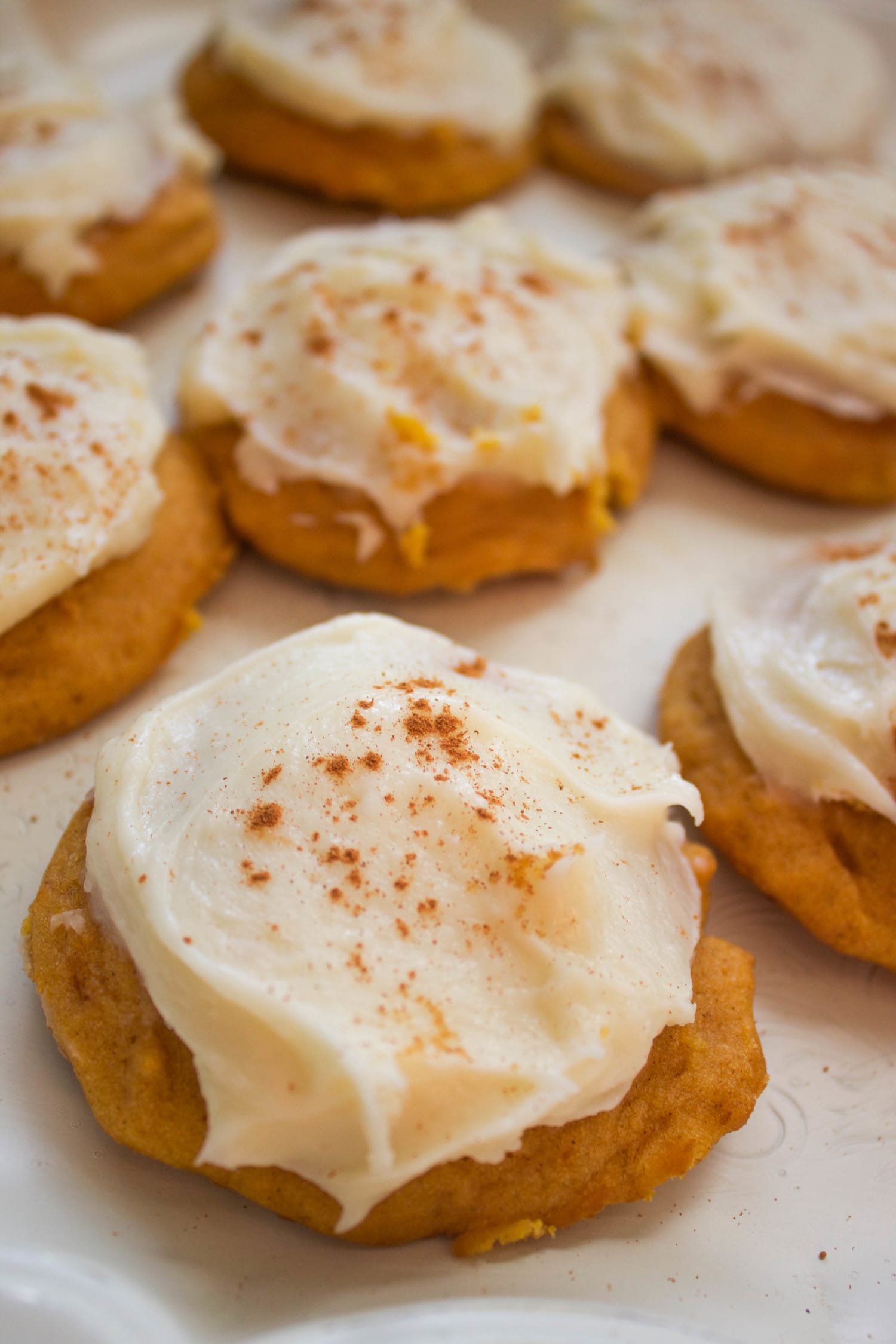 How did we fuel our bodies on these tough days after swim team you ask?! Carbs, of course. It was almost an everyday occurrence that we walked to the local bakery for root beers, individual french banquettes, and West Side Bakery's famous pumpkin cookies.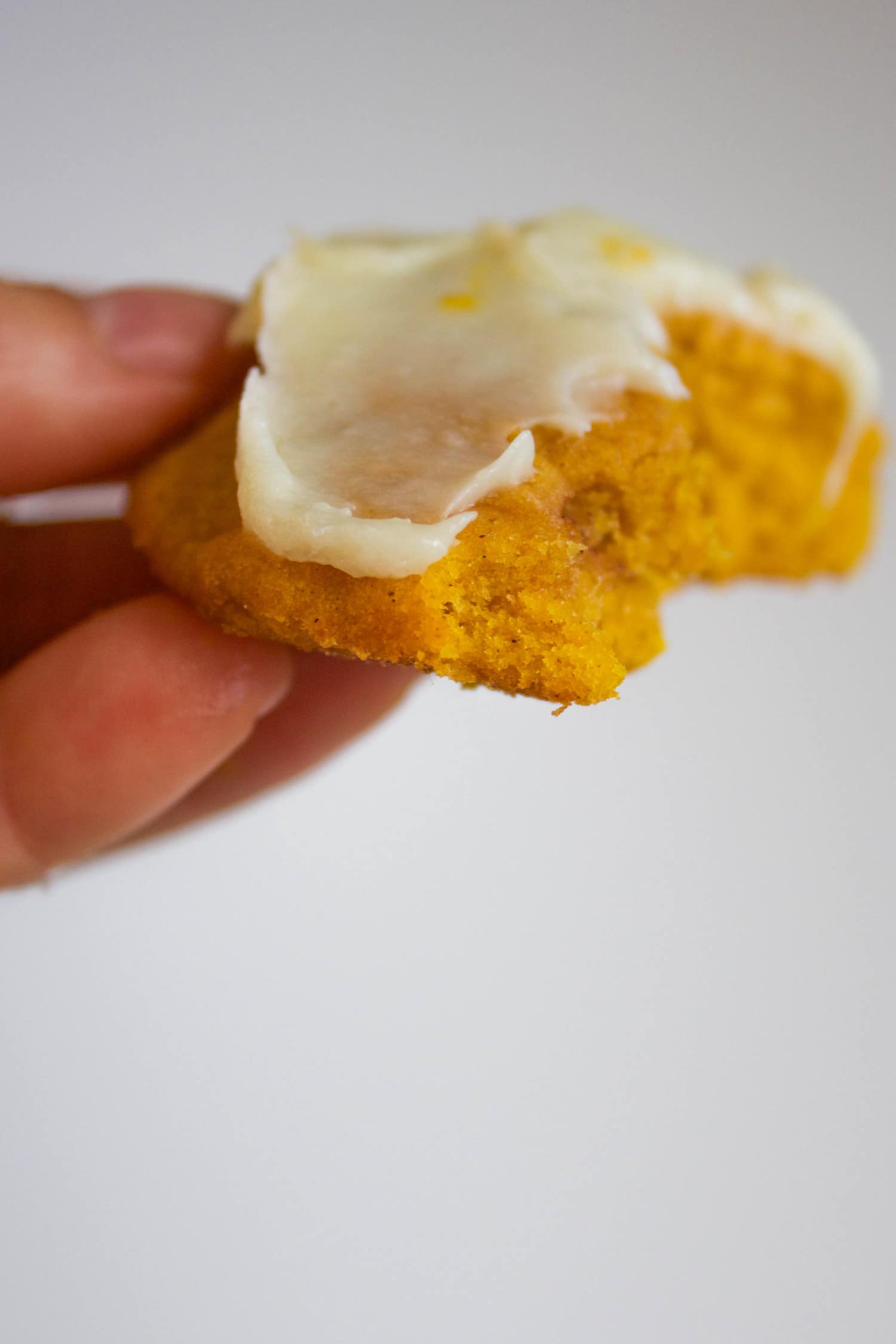 These are my absolute favorite and as an added bonus, they have them year-round. For my graduation party, the bakery even made miniature pumpkin cookies for me.
Still to this day whenever I'm in town I will make a special trip just for these yummy cookies and sometimes my mom will even surprise me with a care package with a few cookies in it.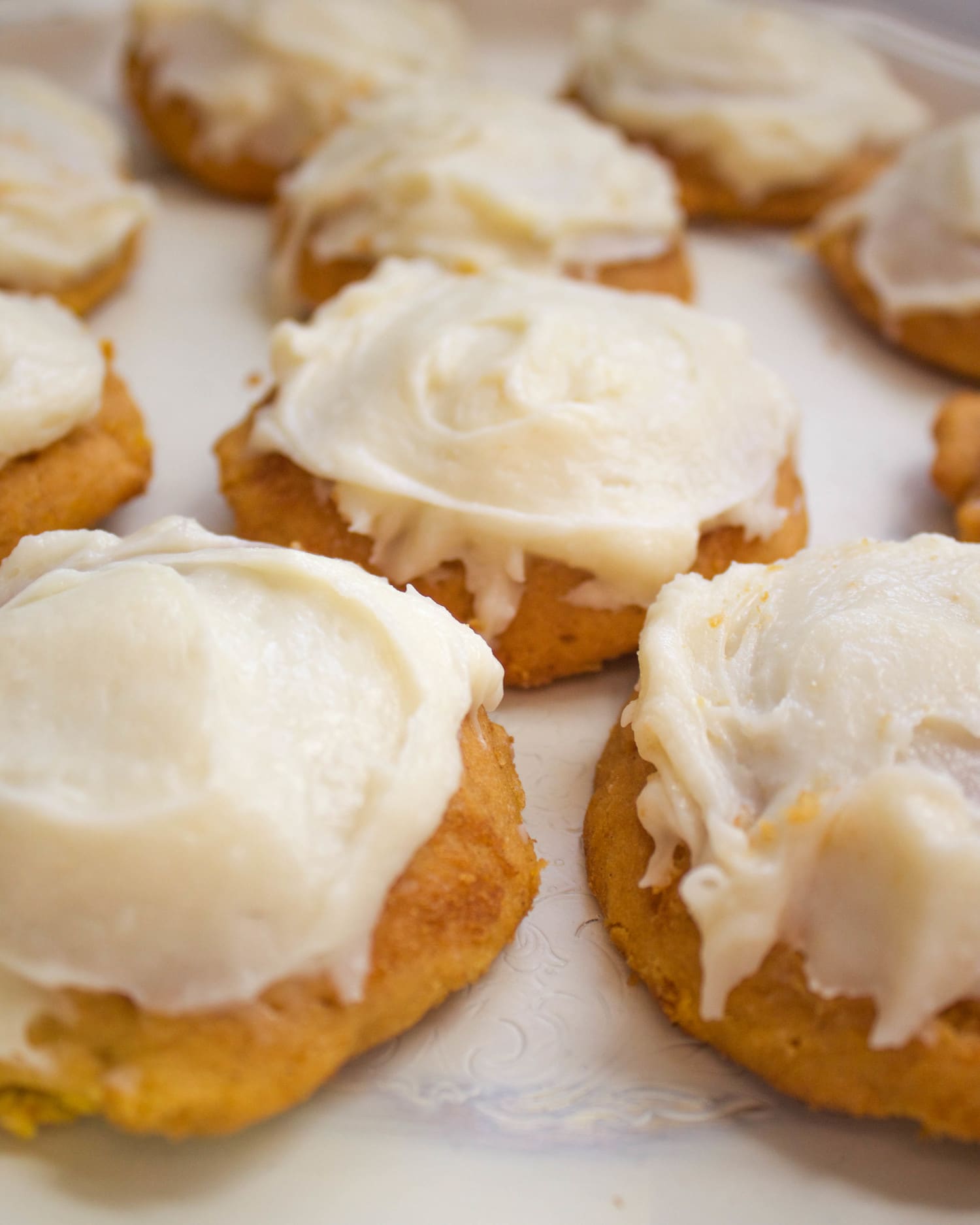 We did our very best to recreate our favorite cookies (because a recipe that good is obviously top secret) and we think this recipe is pretty darn close. I promise, your friends and family will wonder how the heck these things get so soft and melty. Do not go light on the frosting, the more the merrier. We hope you love them just as much as we do. HAPPY FALL!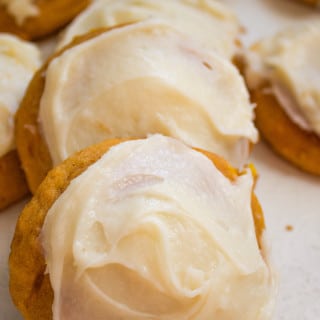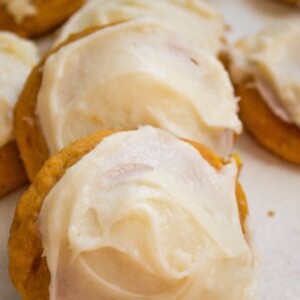 Ingredients
Pumpkin Cookies

1

cup

2 sticks butter, softened

1

cup

granulated sugar

1

teaspoon

baking soda

1

teaspoon

baking powder

½

teaspoon

salt

1

teaspoon

ground cinnamon

1

teaspoon

pumpkin pie spice

1

eggs

1

teaspoon

vanilla

1

cup

canned pumpkin

2

cups

all-purpose flour

Cream Cheese Frosting

1/2

cup

1 stick unsalted butter, softened

8

oz

cream cheese

softened

3

cups

powdered sugar

1

teaspoon

vanilla extract
Instructions
To make the cookies: Preheat oven to 350 F degrees. Cover a large cookie sheet with parchment paper and set aside. In a large bowl, beat butter with an electric mixer on medium to high speed for 1 minute. Add sugar, baking powder, baking soda, salt, cinnamon, and pumpkin pie spice and beat until well combined. Add egg and 1 vanilla and beat well then add pumpkin and beat until combined. Add flour and beat on medium speed until completely incorporated. The dough will be wet.

Drop dough by heaping tablespoon a few inches apart on prepared cookie sheet. Bake for 10 to 12 minutes or until tops are set and no longer look wet. Allow to cool on cookie sheet for a few minutes then transfer to wire rack to cool completely before frosting.

To make the cream cheese frosting: In a large bowl, beat together butter and cream cheese until smooth with no lumps. Sift in the powdered sugar and add vanilla. Beat until smooth and creamy, about 2 minutes. Once cookies are cool, frost with cream cheese frosting. Serve immediately or keep in an air tight container in the refrigerator for up to one week.