Soft and chewy pumpkin spice pudding cookies! These fall-filled cookies stay soft for days and they're perfect for celebrating fall festivities or sharing at family gatherings.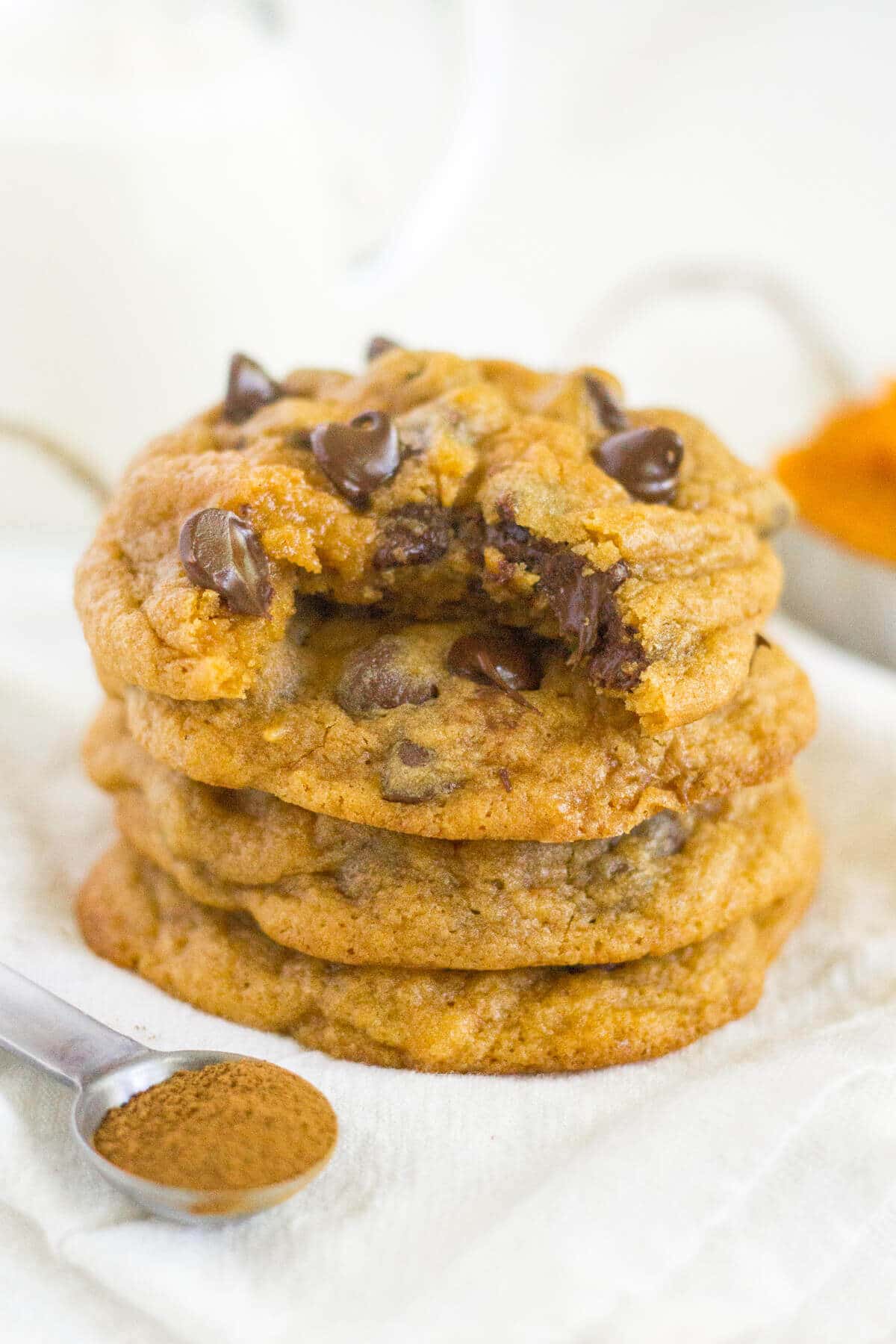 It doesn't quite feel like fall here in Columbus yet but I'm keeping my fingers crossed the air will crispy in the coming weeks. I'm in SC as we speak for a bachelorette party and I'm hoping we'll come back to sweater weather, crunchy leaves and apple picking on the agenda.
I've been on a pumpkin craze since the beginning of september and I don't see it stopping any time soon. September through November recipes are solely dedicated to all things pumpkin, apple, caramel, cinnamon and sometimes chocolate.
So far this year I've made two ingredient pumpkin muffins, old fashioned pumpkin donuts, paleo pumpkin chocolate chunk blondies, gluten free pumpkin muffins and grain free pumpkin granola.
If that doesn't scream pumpkin obsessed you can always check out my pumpkin archives for all of last year's pumpkin recipes too!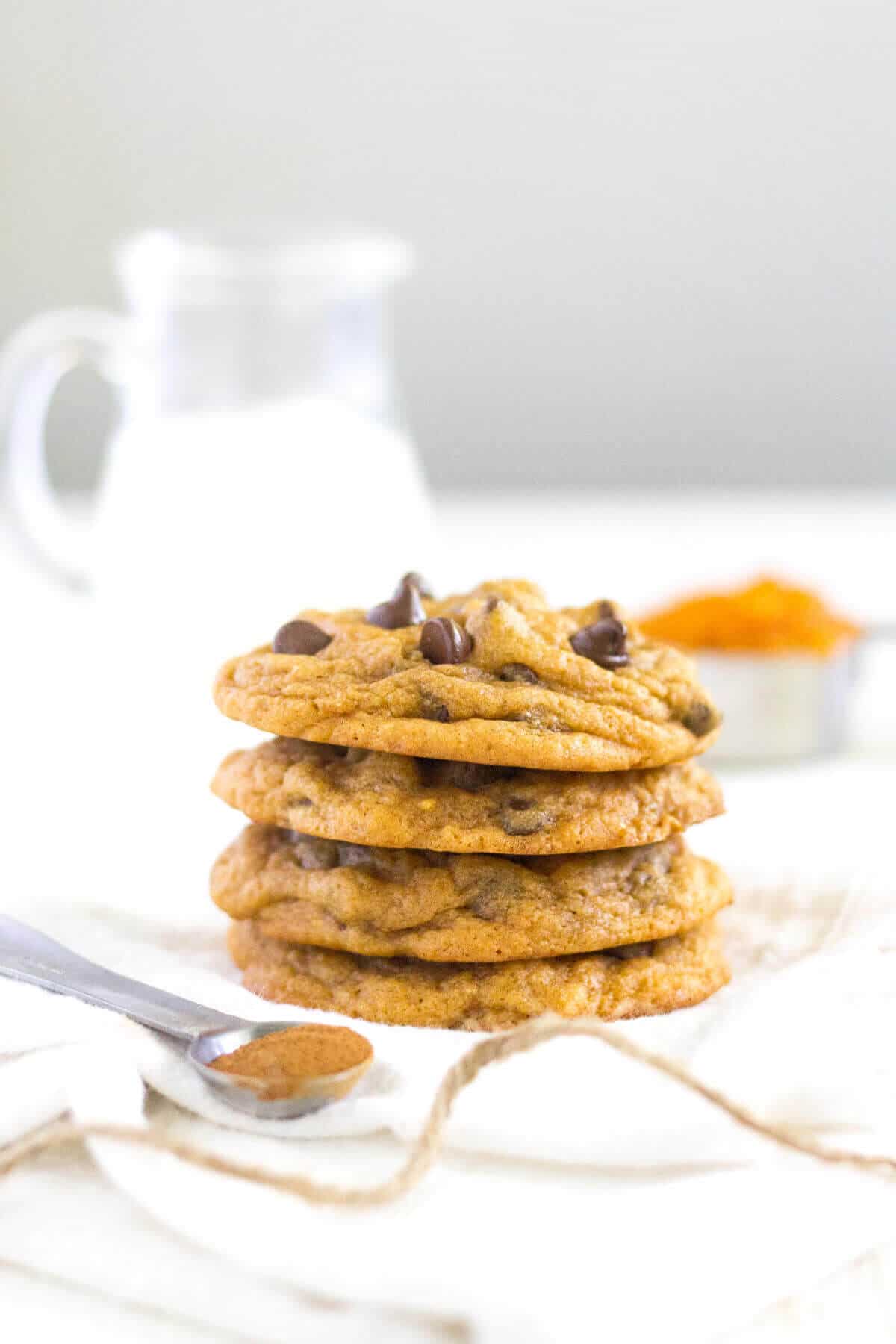 One of my other (and arguable my favorite) recipes of all time on my blog is my original chocolate chip pudding cookies. I spent a while perfect this recipe and over the years have mastered every technique to make the best, softest, chewiest, meltiest chocolate chip pudding cookies you'll every have.
And since I love pudding cookies and I love pumpkin it only seemed right to create a pumpkin spice pudding cookie.
There's a lot of pumpkin spice happening in this pudding cookie:
Pumpkin spice pudding is used instead of vanilla pudding.
Pumpkin pure gives these cookies the notable orange look. It also gives you extra pumpkin flavor!
Pumpkin spice mix adds even more pumpkin spice than just the pudding mix. You can buy pumpkin pie spice (that's what I did) or you can use a mixture of spices to make your own.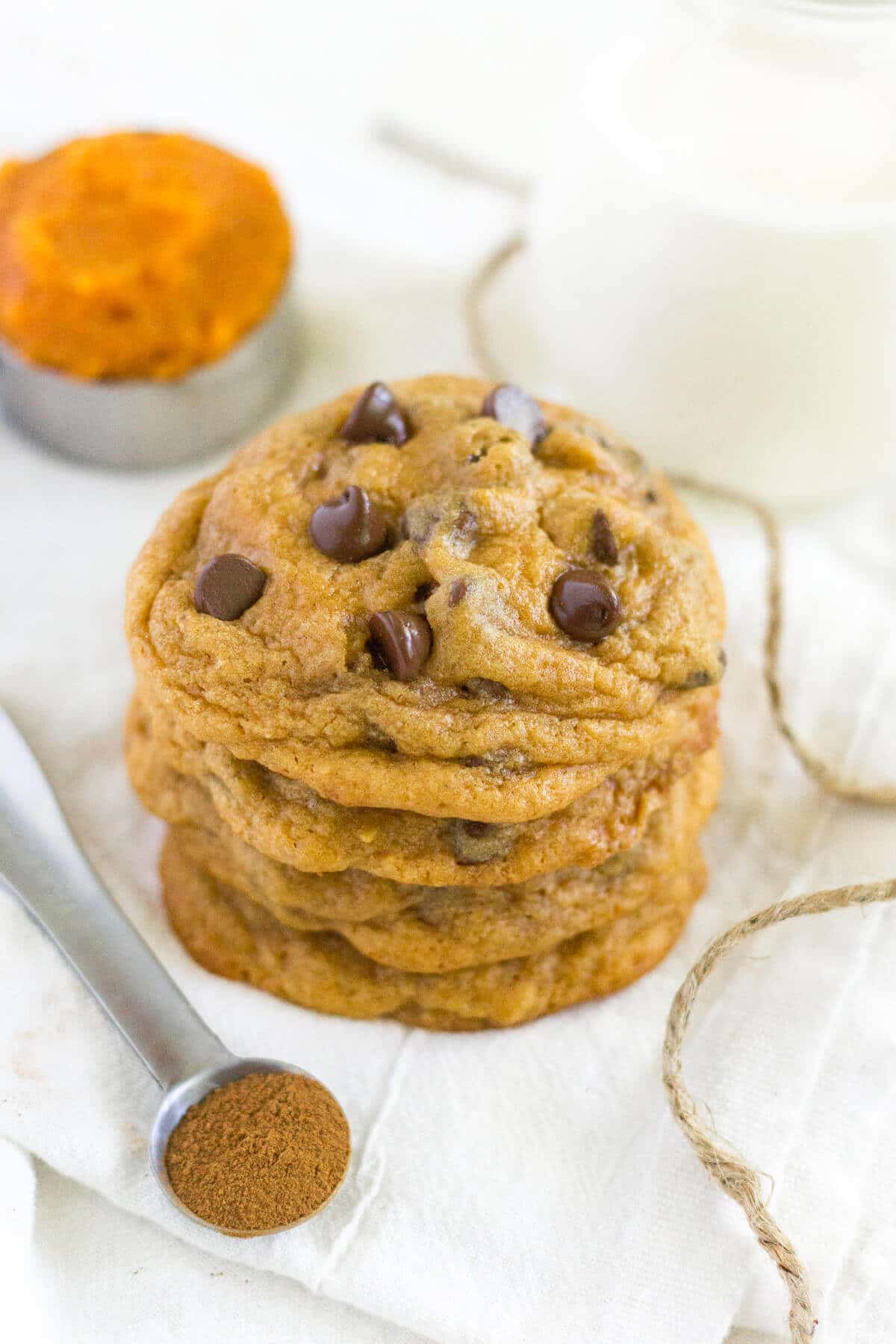 If you're new to pudding cookies in general I'll break it down for ya!
What Are Pudding Cookies
Pudding cookies are a variation on a traditional cookie. They're made with identical ingredients including brown sugar, granulated sugar, butter, flour etc. But pudding cookies have pudding mix inside them. You use a small (3.4 ounce) pudding mix in the dough of pudding cookies. You do not make the pudding with milk, you will just pour the powder directly in the dough. Be sure you're using INSTANT pudding mix, not the cook and serve kind.
The addition of instant pudding in these pudding cookies make the cookies soft and chewy and it adds a ton of flavor. You can make these cookies days in advance and they will be just as soft days later. They're my favorite kind of cookies! I'm even making my traditional chocolate chip pudding cookies as favors for our wedding next June.
Before you worry too much, no I will not be baking the day before our wedding. I probably won't even be baking them the week before our wedding. That's because pudding cookies are the perfect make ahead dessert!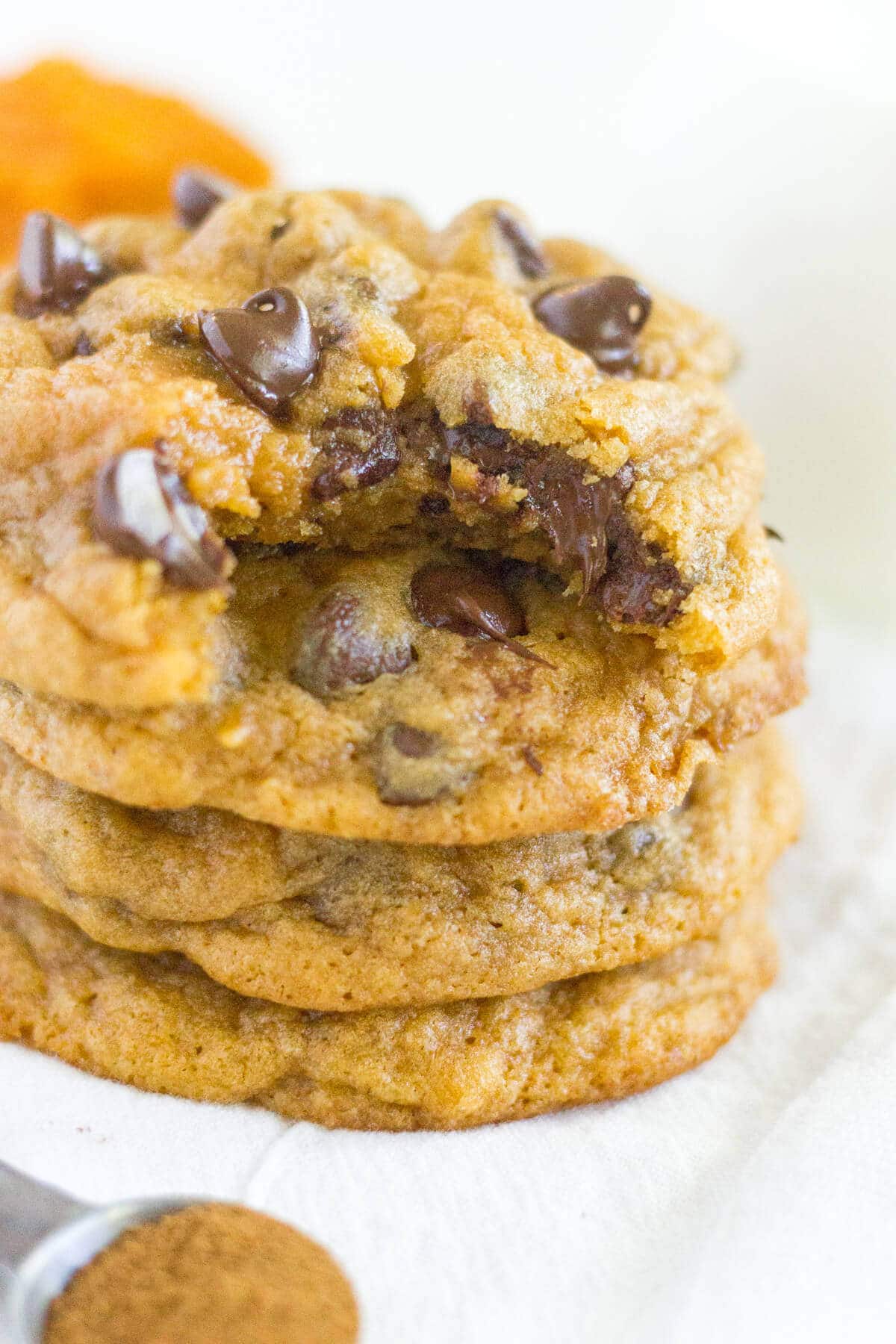 Can You Freeze Pudding Cookies?
Yes you can freeze pudding cookies. Pudding cookies stay fresh in the freezer for up to three months! There are two ways you can freeze pudding cookies:
Freeze the pudding cookie dough before you bake it. If you know you aren't going to have time to mix up the cookies, but need fresh baked cookies on a certain day OR if you just want a fresh baked cookie any moment (??) then you can freeze the dough. Just follow all of the directions up until baking the cookies. You will roll the dough into balls and place them in a freezer bag or air tight container then throw them in the freezer. To bake them, preheat the oven and put the dough in the freezer while they're still frozen. You'll just want to bake them 1-2 minutes longer.
Freeze the pudding cookies after you bake them. These are perfect for when you need cookies ready at the drop of a hat or if you just like to have them in there and ready to take if you get invited somewhere last minute. Follow all of the steps in the recipe below then place the pudding cookies in an air tight container and place in the freezer for up to three months. Allow to thaw in the refrigerator overnight and serve! You can even throw them in the microwave or back in the oven for a few to warm them up before serving. This is the route I'm taking for our wedding!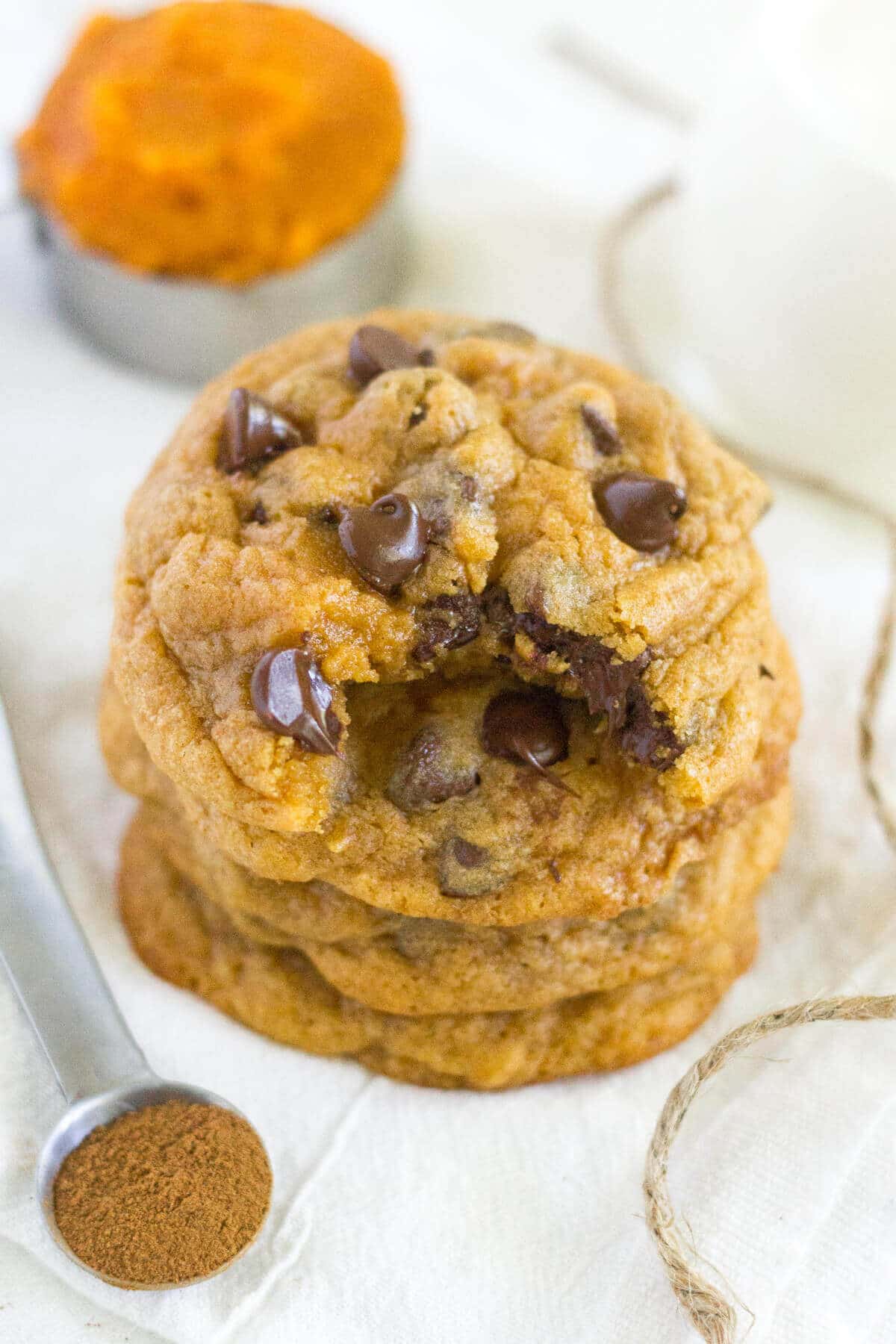 Now that we've covered all the cookie freezing and pumpkin basics, I wanted to share with you a few cookie baking tips I have that applies to almost all of my cookie recipes here on WMM.
To get my top 6 cookie baking tips click on either image below, enter your email and you'll get all 6 straight to your inbox!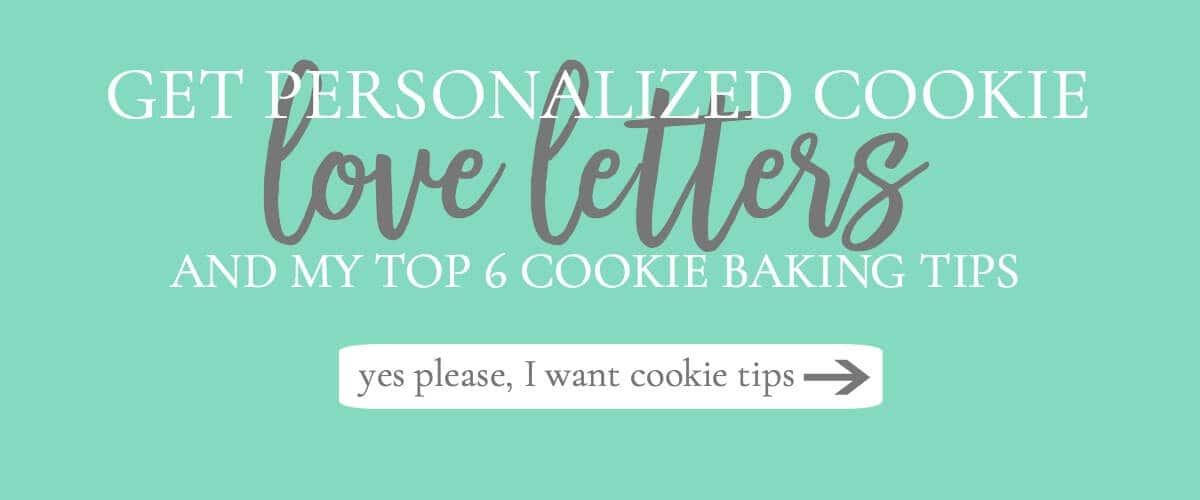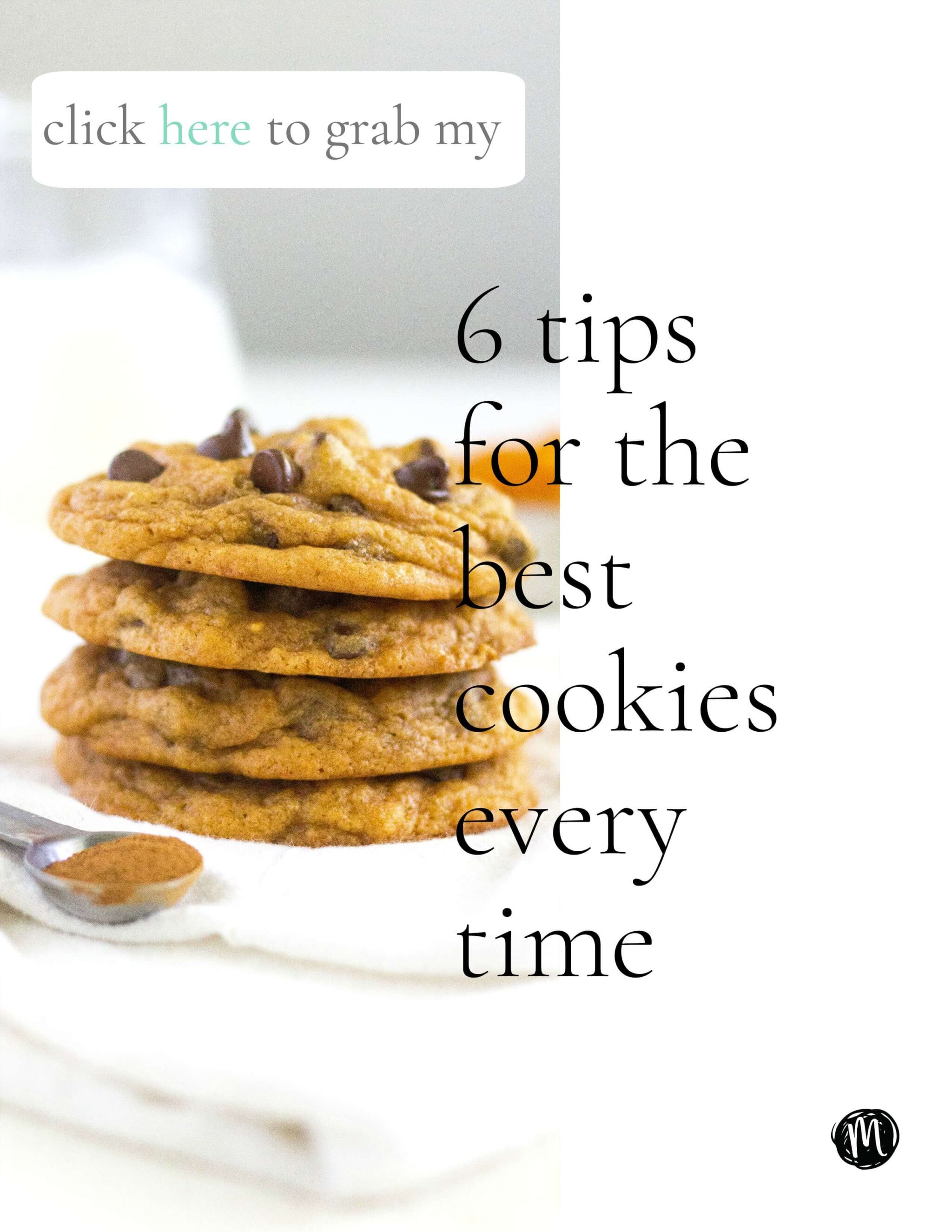 If you follow these tips and/or the recipe below you will be in good shape for making these chocolate chip pudding cookies! I have a batch of them in my freezer as we speak.
If you make these and love them as much as I do don't forget to let me know on social media by tagging me with #WhatMollyMade!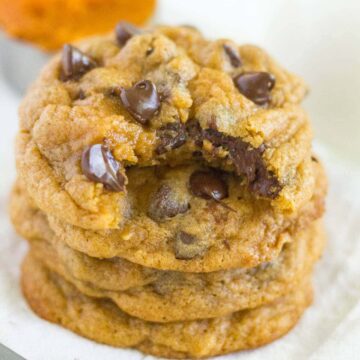 Ingredients
2 ¾

cups

all purpose flour

1

teaspoon

baking soda

½

teaspoon

salt

2

teaspoons

pumpkin pie spice

1

cup

2 sticks unsalted butter, softened to room temperature

¾

cup

brown sugar

¼

cup

granulated sugar

3.4

ounces

pumpkin spice instant pudding mix

2

large eggs

½

cup

pumpkin pure

1

teaspoon

vanilla extract

2

cups

semi-sweet chocolate chips
Instructions
Preheat oven to 350°F. Line baking sheet with parchment paper and set aside.

In a medium bowl, whisk together flour, baking soda, salt and pumpkin pie spice and set aside.

Using a stand or electric mixer in a separate bowl, beat the butter and sugar on high speed until light and creamy, at least 3 minutes. Do not skip this step. Once combined, add the pumpkin spice pudding mix, eggs, pumpkin pure and vanilla and beat on high for 2-3 additional minutes.

Slowly add half of the dry ingredients to the wet ingredients and turn the mixer on low to start so the flour doesn't get everywhere. Turn the mixer up to high and mix until combined. Add the rest of the dry ingredients and repeat until dough is just combined. Add chocolate chips and stir with a rubber spatula until incorporated.

Drop cookies by ¼ cup onto the prepared baking sheet. Bake for 10-12 minutes, or until slightly golden and just set on the top. Allow to cool on the baking sheet for two minutes then transfer to a baking rack to cool completely. Place baked cookies an air tight container in the refrigerator for 3-5 days or in the freezer for up to 3 months.