Warm and comforting, this lentil soup is made with lots of veggies and sausage. Throw all the ingredients in a crock pot and you'll have a healthy and hearty dinner when you get home from work.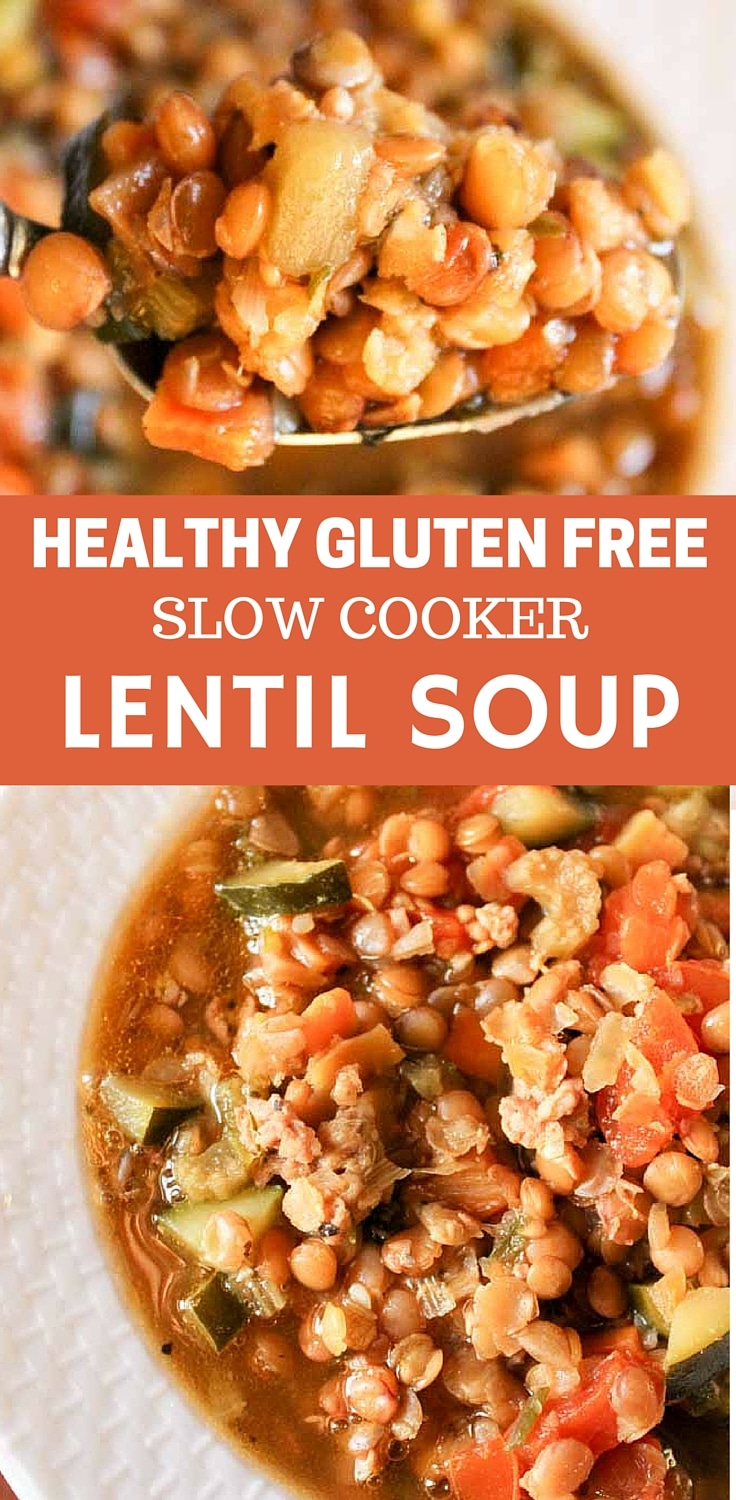 My very favorite recipes all involve throwing a bunch of ingredients into the crock pot and hope it tastes good. Kinda like a hail mary in football. Throw it and pray pray pray it turns out in your favor.
No I'm kidding, I totally knew this was going to be as delicious as it is from the get-go. Sort of.
I knew I liked lentil soup and sausage and vegetables. How could you go wrong?
I was introduced to lentil soup for the first time in high school when I went to Carrabba's and my grandma ordered it. I'd actually never heard of lentils before that day. I like to consider myself an adventerous eater. I'll try something new at least once and the majority of the time I like it. But I loved this soup. Seriously flavorful and so healthy!
This recipe is so easy to make and warms your soul on even the coldest of January nights. It's so easy to make too! It's SO close to being a one pot meal. The only thing you've got to do is brown the sausage right before serving. But still, two dishes and a giant crock pot full of soup later, and you've got yourself lunch and dinner for a week. You can even freeze some of it and warm it up later!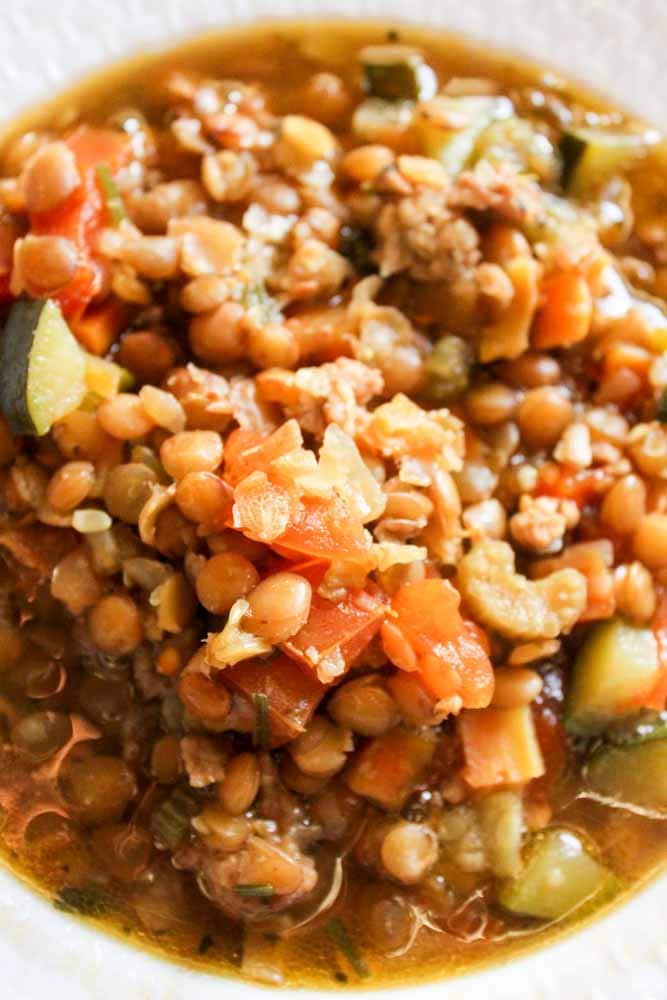 I adapted this recipe from Kayla Itsines healthy recipe app. I've been following her meal plans and workouts lately and they're awesome! I saw this recipe and knew I had to make a B&B version. I added sausage and adapted it to fit in the crock pot. It worked like a charm?
If you like this recipe, give us a virtual high five by check out our Yummly page! We've recently become a publisher and have already saved killer recipes. Think Pinterest, but just for foodies like us! You save your favorite recipes to your collections and can easily reference any recipe to make a grocery list. They even tell you the nutrition facts. Win freakin win. So create your own and use our handy "yum button" to save your favorite recipes. Happy yumming!!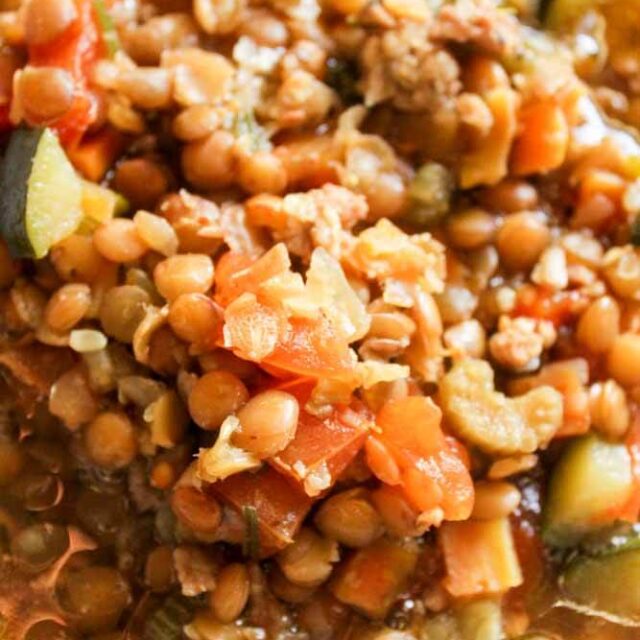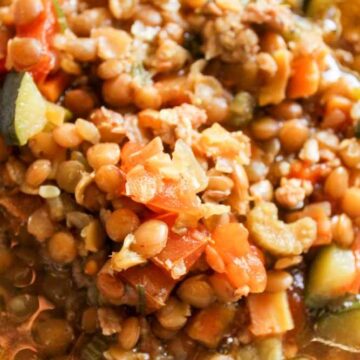 Ingredients
1

lb

italian sausage

1 ½

tablespoons

olive oil

3

cloves

garlic

2

mediums carrots

diced

1

medium zucchini

diced

2

celery stalk

diced

1

small brown onion

finely chopped

4

medium tomato

diced

5

cups

vegetable stock

2 ½

cups

dry brown lentils

2

teaspoons

salt

2

teaspoons

pepper
Instructions
Rinse the lentils and place them in a large crock pot. Add the carrots, zucchini, celery, onion, tomato, and vegetable stock. Cook on high 4-5 hours and on low 7-8 hours.

minutes before serving, heat olive oil in a medium skillet on medium heat. Add the sausage and cook until browned and crumbly. Right before it's done add the minced garlic and stir until combined. Add browned sausage to the crock pot and continue to cook for 30 minutes.

Serve warm or store in the freezer for up to two months.
Products featured in this recipe:
(may include affiliate links)