Whether you're using homemade broth or store-bought chicken broth, there are simple and identifiable ways to tell if it's bad or if it's safe to eat.
We'll cover the four telltale signs, the general rules of how long chicken broth lasts in the fridge, and a simple way to freeze chicken broth in ice cube trays to make it last longer.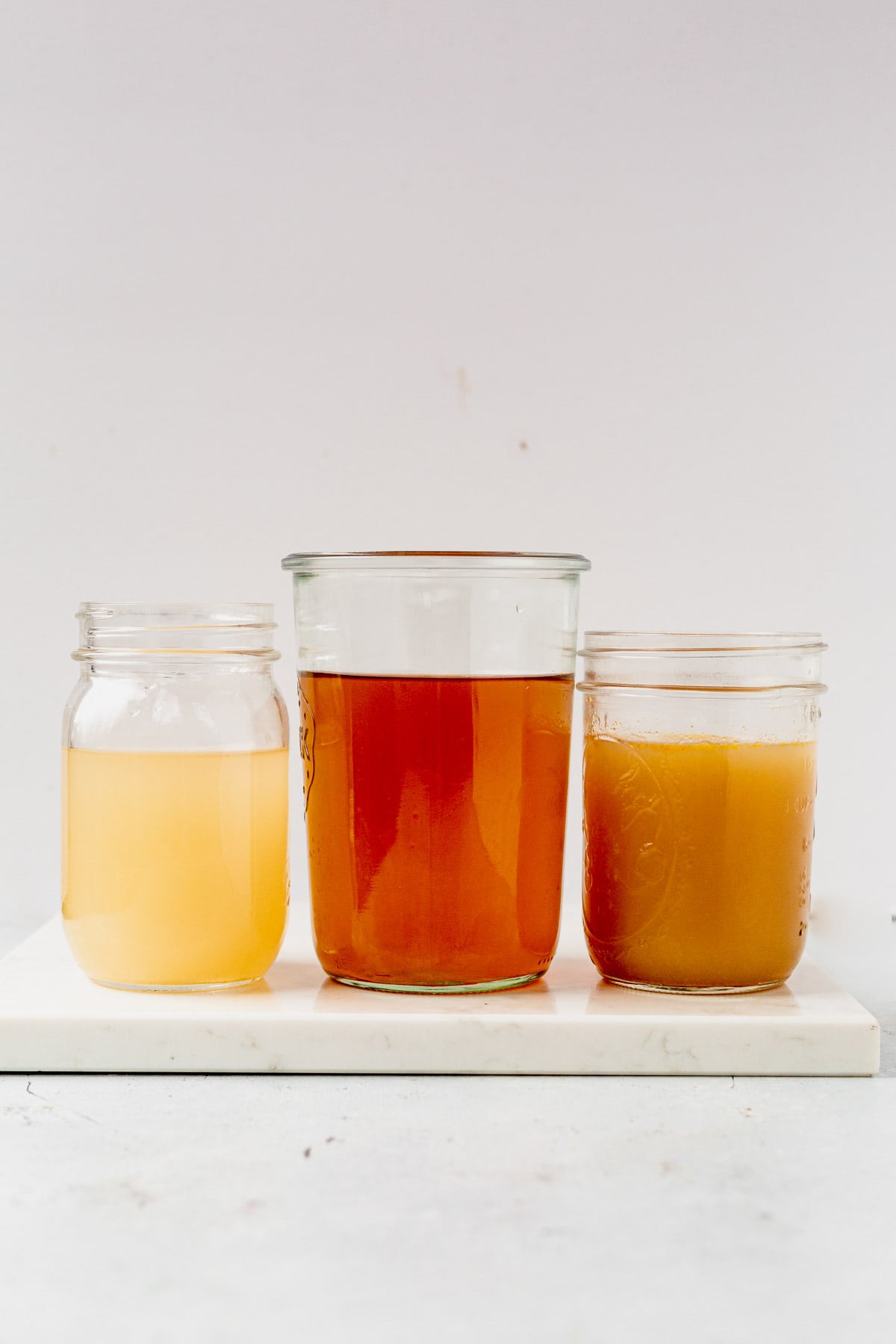 I can't be the only one to use a cup or so of chicken broth in a recipe, throw the cap back on the box and stick it back in the fridge, to then wonder if it's safe to use the next time. Or maybe you made your own and you want to know how long it will last?
Keep reading because we've got everything you need to know about storing chicken broth and whether or not to use it. PS the best way to make it last longer is to freeze it (read on for the simple steps!)
We're on a mission to cover all things chicken broth and chicken, so read more about how to marinate chicken, why my chicken is rubbery, or how long to bake chicken wings to become an expert too.
Does Chicken Broth Go Bad?
Yes, chicken broth can go bad. Like all perishable foods, chicken broth has a limited shelf life and can become unsafe to consume if it is not stored or handled properly.
The shelf life of chicken broth depends on several factors, including the type of broth (fresh, canned, or frozen), storage conditions, and preparation methods.
Over time, the broth can develop off flavors, odors, and textures that are indicative of spoilage, and it should not be consumed if any of these signs are present.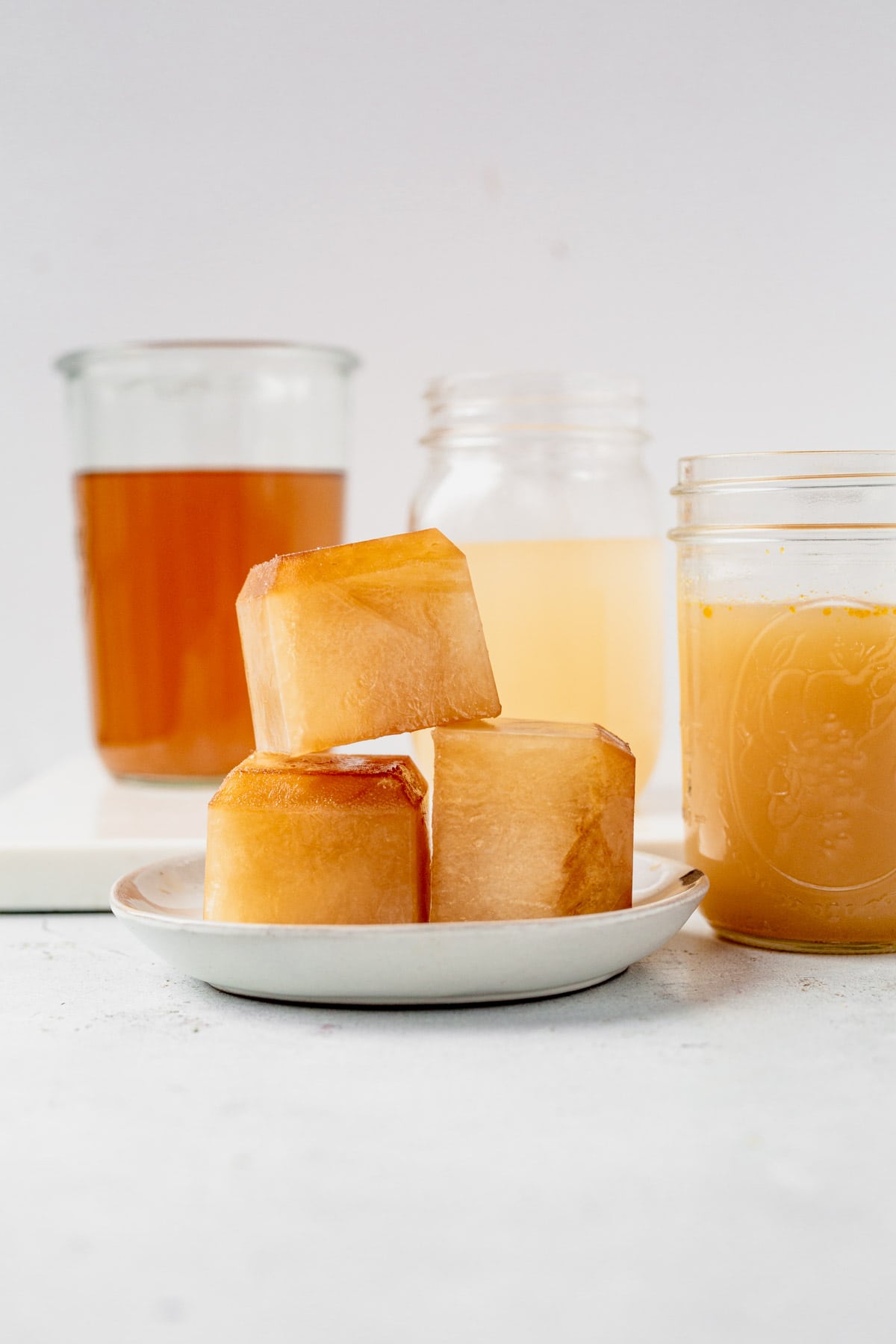 How to Tell If Chicken Broth Is Bad
So you've had the chicken broth for a bit and you may be wondering —How do I know if my chicken broth went bad? Here are the four simple warning signs to toss it and start fresh.
Smell: If the broth has a sour smell or an off odor, it has likely gone bad and should not be consumed. You'll know straight away if the chicken broth smells sour.
Color: If the broth has changed color to a yellowish or brownish hue, it may indicate spoilage.
Appearance: Mold is a sure sign your homemade or store-bought broth is bad. Mold grows on the broth's surface or has a curdled or slimy texture, it should not be consumed.
Taste: If the broth tastes sour or has an off flavor, that's a good indicator that it's no longer edible.
It is always best to err on the side of caution and discard spoiled chicken broth if you see any of these signs.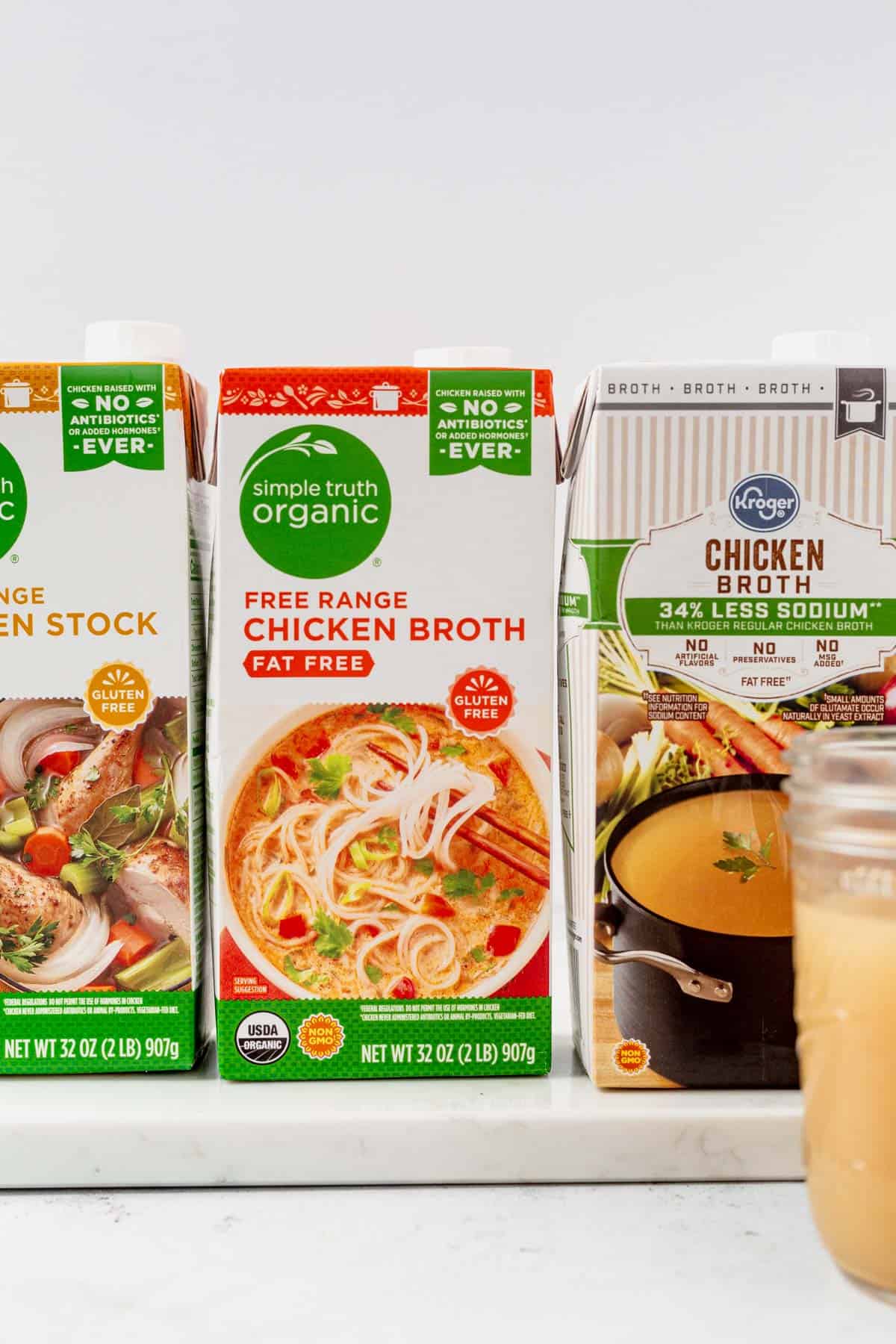 How Long Does Chicken Broth Last?
The shelf life of chicken broth depends on several factors, including storage method and whether it's commercial chicken broth or homemade.
Here are some general guidelines when it comes to homemade, canned, or boxed and how long each last unopened or opened in the fridge. As a general rule, be sure to check the best-by date and/or expiration date.
Homemade chicken broth: If made fresh and stored properly in an airtight container in the refrigerator, chicken broth can last for up to 5 days. Use within a few days for best results or freeze it.
Canned chicken broth: Unopened chicken broth in a can has a long shelf life and can last up to a year when stored in a cool place, like a kitchen cabinet. Once opened, use the chicken broth within a few days for the best quality, but it will be good up to up 7 days.
Boxed chicken broth: Unopened boxed chicken broth can last for a long time (up to a year) in a cool dry place. The boxed chicken broth in a sealed container is best within 3-4 days but is safe to consume within 7 days. After that, we recommend freezing it to last longer.
Frozen chicken broth: Frozen chicken broth can last for up to 6 months in the freezer, but its quality may deteriorate over time.
What Happens If You Use Bad Chicken Broth
Using bad chicken broth can be risky and potentially dangerous, as it can cause food poisoning and other health problems. Bad chicken broth can contain harmful bacteria, such as Salmonella, which can cause stomach symptoms. You can read more about salmonella symptoms.
It's also going to make the food taste and potentially look bad because it will develop off flavors, odors, and textures that can affect the taste and quality of the food. If you suspect that your chicken broth has gone bad, use this guide on how to tell if chicken broth is bad and discard when in doubt.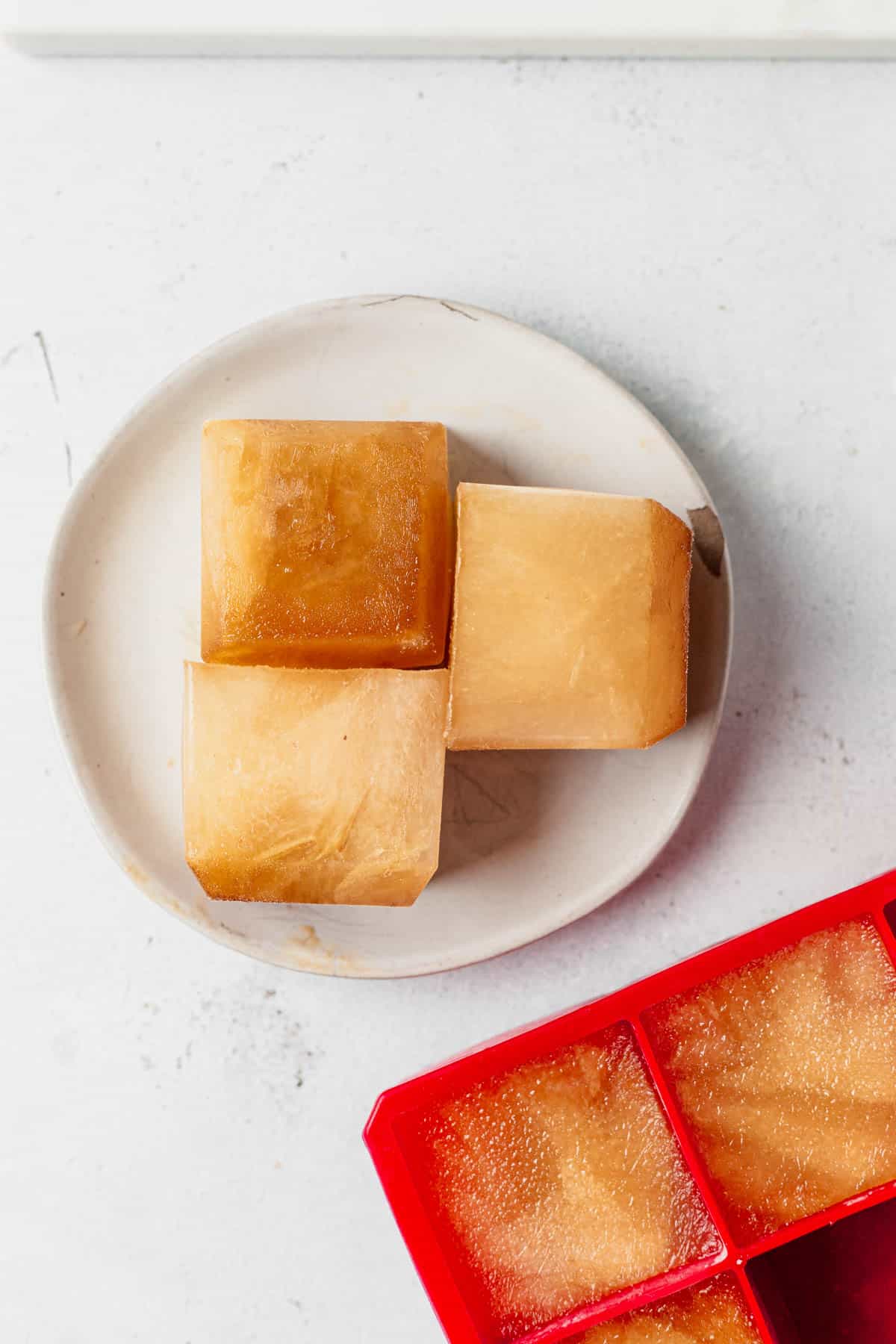 How to Freeze Chicken Broth
Freezing chicken broth is a great way to extend its shelf life and minimize waste. Here's how to do it!
Cool: Let the broth cool completely to room temperature. Do not freeze hot liquids as this can cause freezer burn and compromise the quality of the broth.
Ice cube trays: Pour the chicken broth into ice cube trays and place in the freezer on a flat surface. Freeze until solid, ideally overnight.
Label and date: Label the containers or bags with the date and type of broth. The printed date will help you easily keep track of what you have stored in the freezer.
Freeze: Remove the broth from the ice cube trays and transfer them to the labeled container for freezer bad.
Thawing: To thaw the frozen broth, transfer it to the refrigerator and let it thaw overnight or place the container or bag in a bowl of cold water. Do not thaw the broth on the countertop, as this can increase the risk of bacterial growth.
Tools and Storage Equipment
Weck jars: A glass jar with a tight lid is the perfect container for chicken broth. We love all sizes of weck jars.
Silicone ice cube tray: these ice cube trays make freezing chicken broth easy to freeze and remove.
Reusable storage bag: avoid plastic and try storing frozen chicken broth in a silicone bag.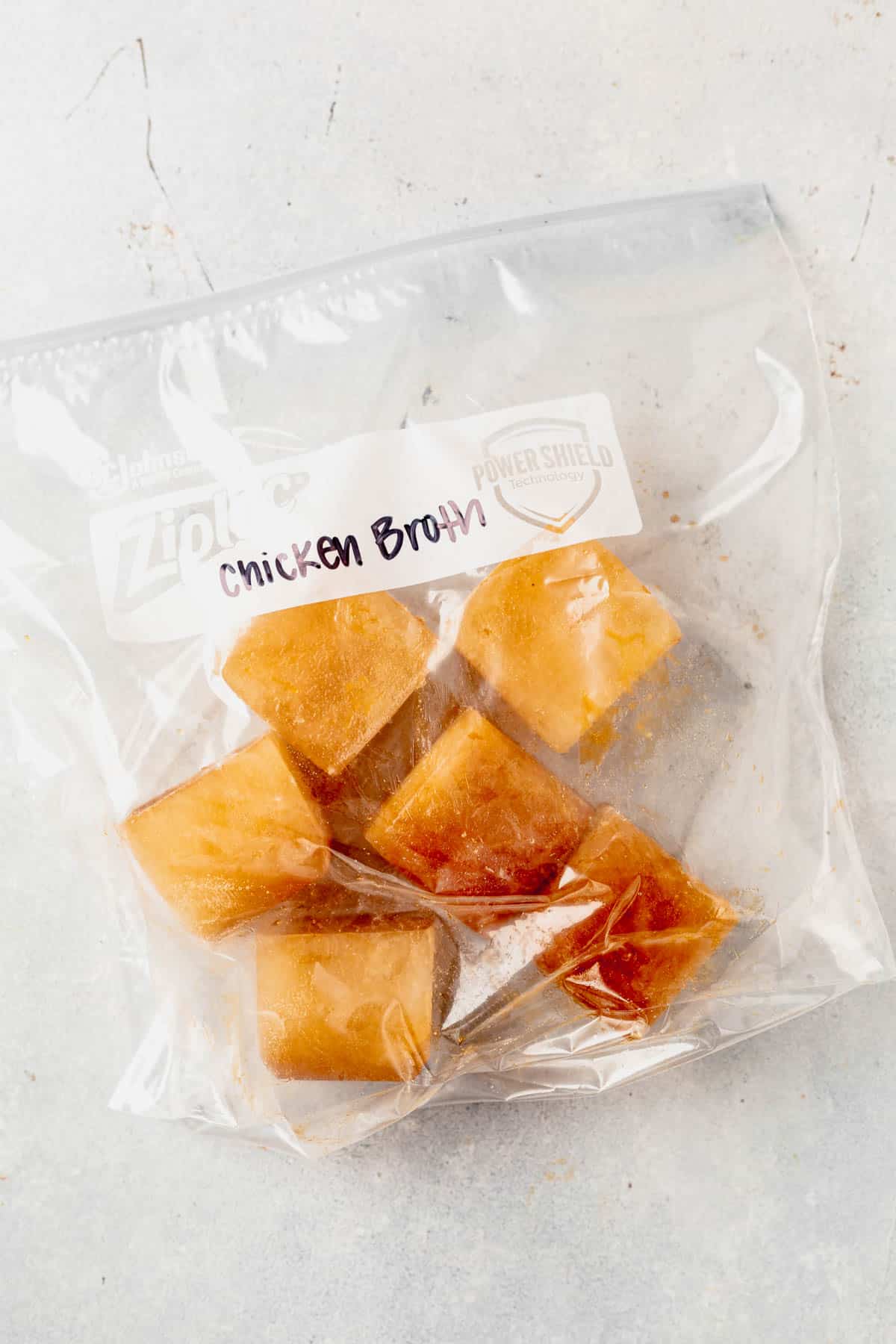 The Difference Between Chicken Broth and Stock
Chicken broth and stock are similar products that are made from boiling chicken bones and vegetables in water, but there are some key differences between the two.
Ingredients: Chicken broth is typically made with meat and bones from chicken, along with vegetables and seasonings On the other hand, chicken stock is made with just bones and vegetables.
Flavor: Chicken broth is seasoned and often has a more pronounced flavor than chicken stock, which is more neutral in taste.
Cooking time: Chicken broth is typically cooked for a shorter amount of time, around 2 to 3 hours, while chicken stock is cooked for a longer time, 4 to 6 hours or even overnight, to extract more flavor and nutrients from the bones.
Consistency: Chicken broth is often more liquid and has a thinner consistency than chicken stock, which is thicker and has a more gelatinous texture.
Frequently Asked Questions
How do I know if my chicken broth went bad?
The two most obvious signs are whether there is mold growing on any surface of the broth, or whether it smells a little bit off (especially sour).
What does spoiled chicken broth taste like?
The spoiled chicken broth will have a sour taste. Chicken broth has a very mild flavor, so if it's strong or off-tasting, toss it.
Does this apply to beef broth?
Although beef broth is different, you can generally apply these same rules on how to tell if chicken broth is bad when checking and storing beef broth.
How long is chicken broth good in the fridge?
As a general rule, homemade and opened store bought chicken broth is good for 3-4 days in the fridge but is safe to consume for up to 7 days as long as there aren't any signs of spoilage.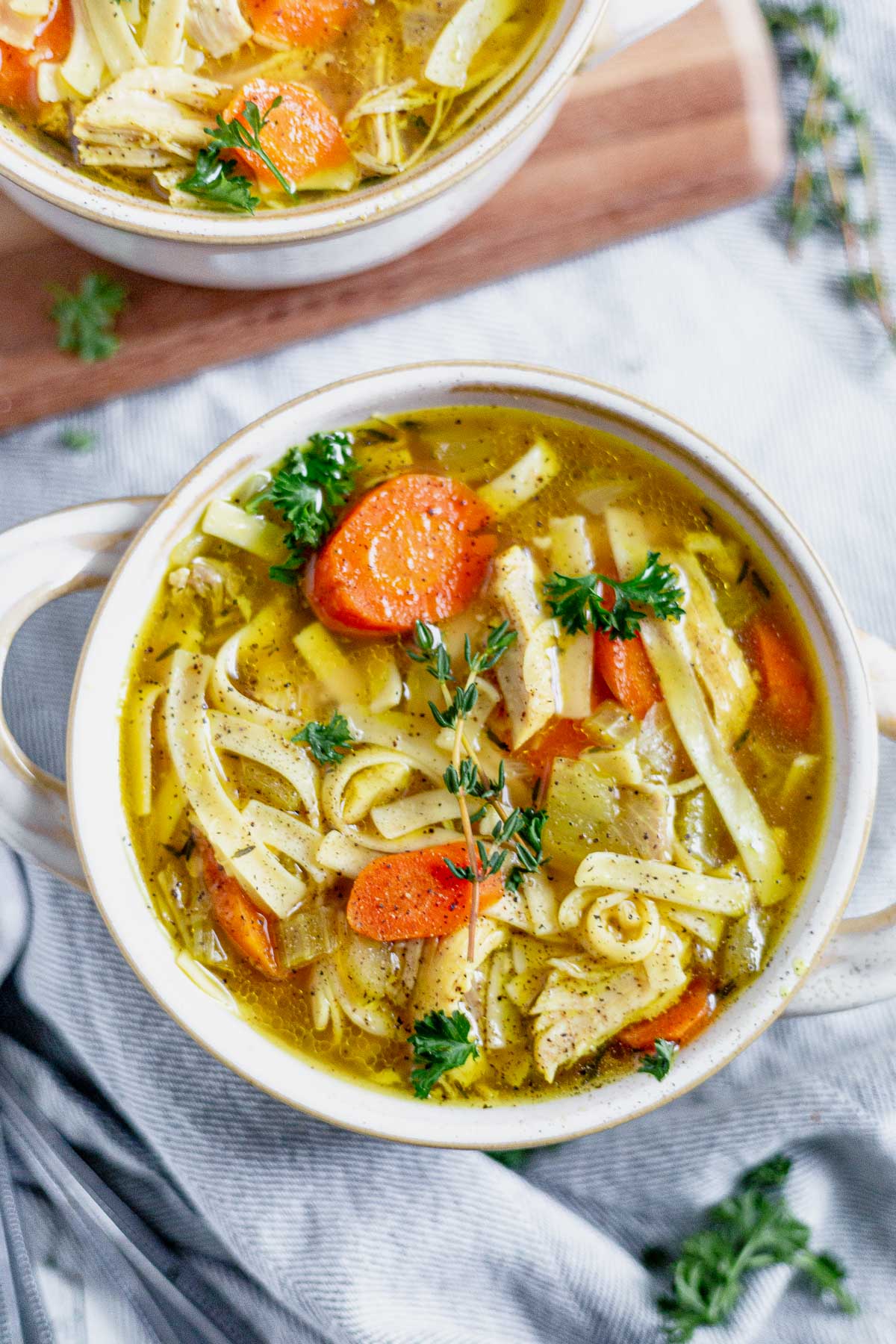 More About Chicken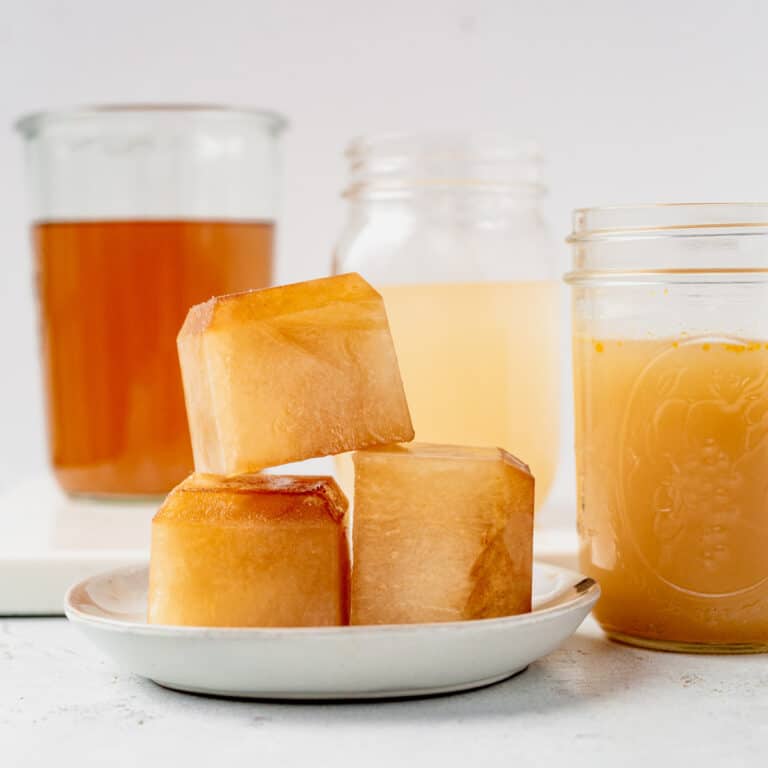 How to Freeze Chicken Broth
Learn the four telltale signs of spoiled chicken broth, how long chicken it lasts, and the simple way to freeze chicken broth in ice cube trays to make it last longer.
Print
Pin
Rate
Ingredients
32

ounces

chicken broth

homemade or store-bought
Recommended Equipment
Silicone ice cube trays

Airtight container or freezer bag (plastic or reusable)
Instructions
Allow homemade chicken broth to come to room temperature if needed. Evenly distribute the broth into ice cube trays (we like to use silicone for easy removal).

Place the ice cube trays on a steady surface in the freezer and freeze until solid, about 12 hours.

Label a plastic bag or airtight container with the name and date. Remove the chicken broth cubes and transfer them to the prepared container/bag. Store in the freezer for up to 6 months.

You can use frozen chicken broth cubes directly from frozen but may depend on the recipe. Thaw overnight in a bowl or glass jar if needed.
Notes
Chicken Broth: this recipe works with boxed, canned or homemade chicken broth or stock.
*Nutrition information is for 32 ounces of reduced-sodium chicken broth.
Nutrition
Serving:
32
ounces
|
Calories:
64
kcal
|
Carbohydrates:
3.4
g
|
Protein:
12.3
g
|
Sodium:
2095
mg
|
Sugar:
2
g