Dark, fudgy, gooey bars of chewy delicious brownies. They're so gooey and rich. Did I mention gooey?
I dreamt these brownies up in my head and they turned out even better than I imagined. They're rich with chocolate flavor, just like this edible brownie batter.
I was having my usual chocolate craving and decided I neeeeded some Nutella in my life. The wheels started turning. Nutella ice cream (too cold), Nutella cookies (just made these cookies and these cookies), Nutella brownies....bingo!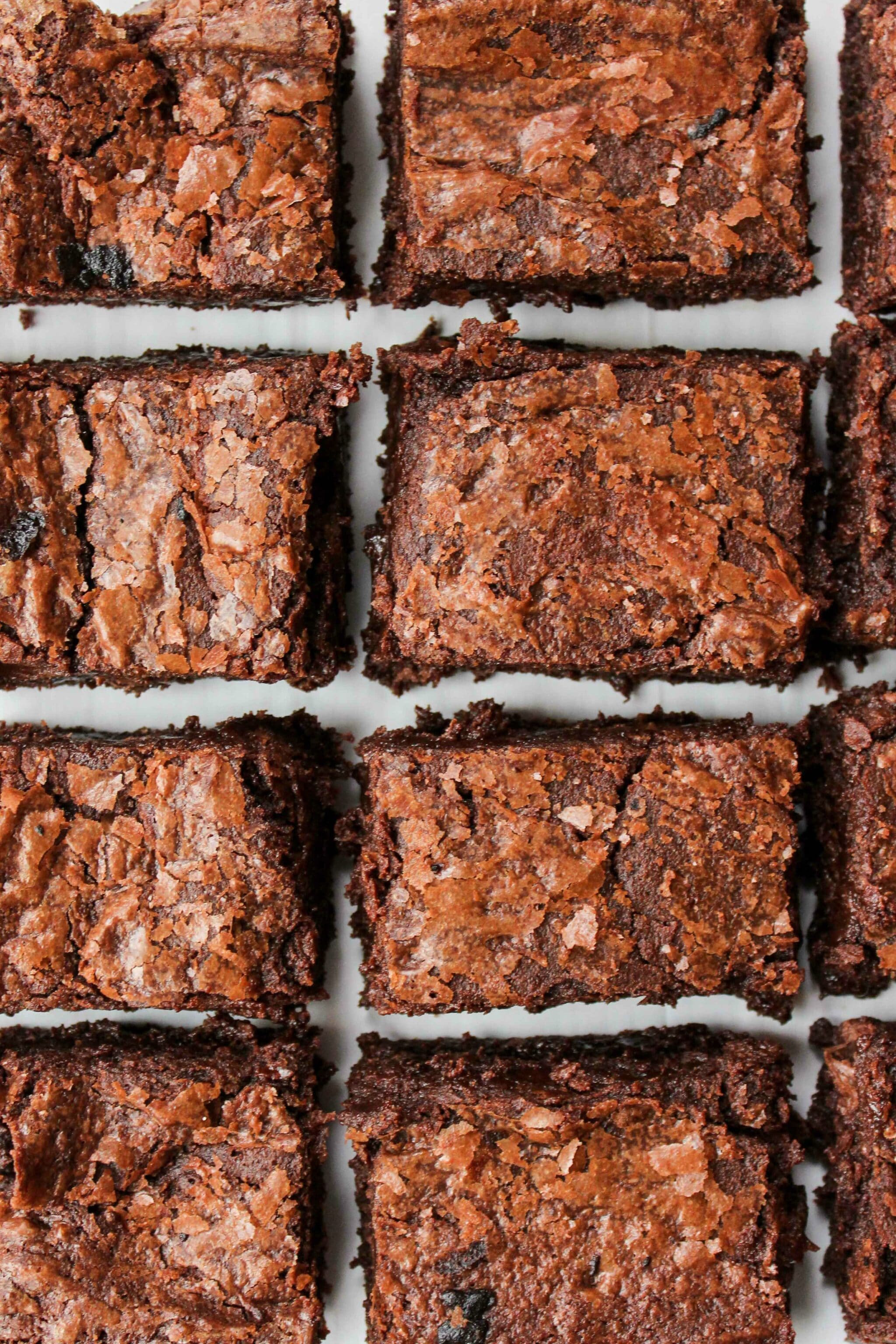 Now, if you're looking for an over the top Nutella flavor this recipe may not be what you're searching for. BUT, if your looking for a rich and gooey, over the top dark chocolate fudge brownie with a hint of hazelnut, this has your name all over it.
In fact, I made these for Christmas with homemade peppermint ice cream and my dad actually said, "this might be the best thing I've ever ate. And I'm not just saying that because you're my daughter." In Jeff language, that means it's really really good.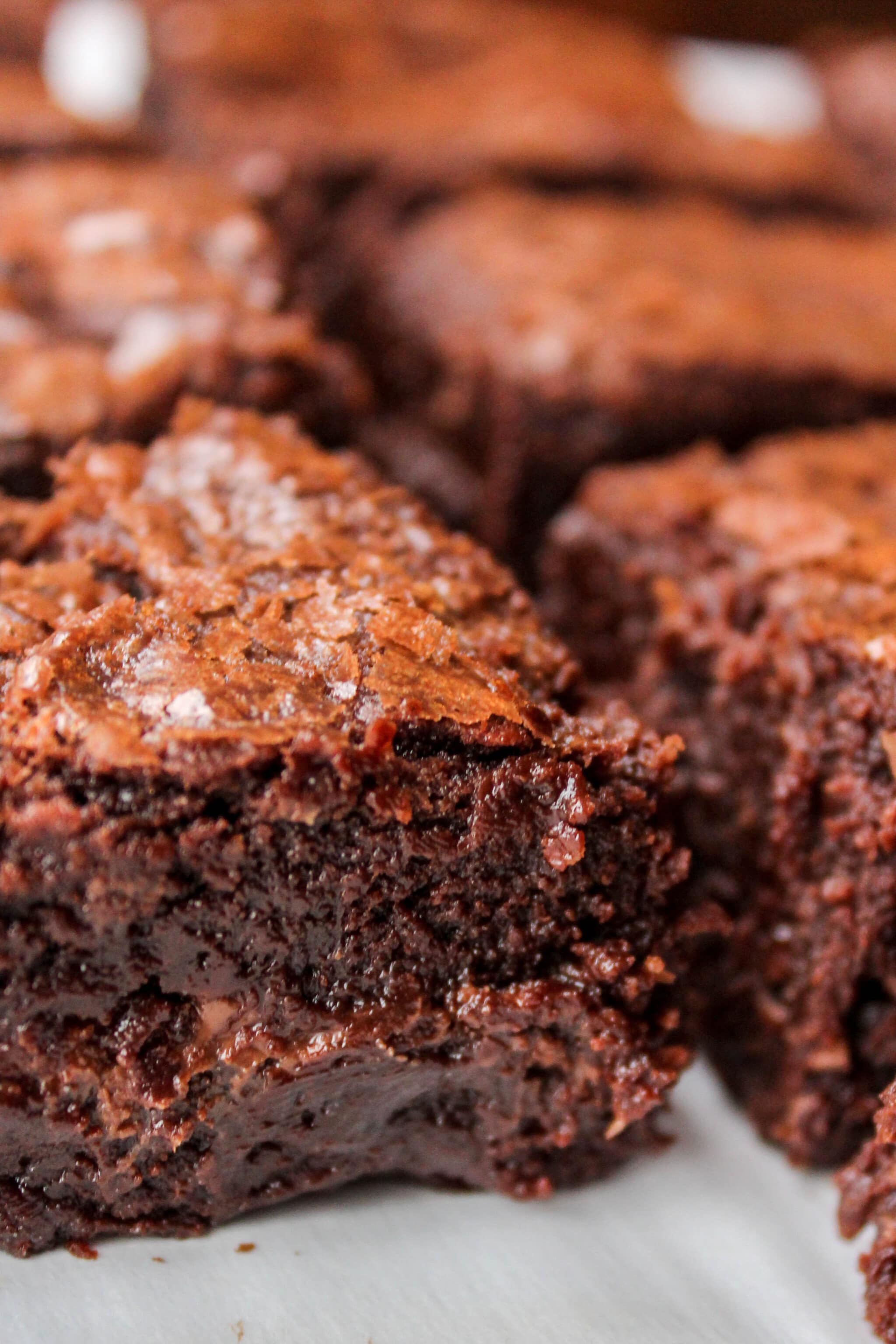 They aren't overly sweet, they're decadent and so gooey they almost ooze chocolate when you dig in. I like to serve them warm in a mug with a giant scoop of ice cream (like we did on Christmas).
The melted dark chocolate and semi-sweet morsels create that melty chocolate texture inside that provides the moisture. I also added an extra egg yolk to the three eggs in this recipe. When baking, the fatty egg yolk adds a richness while the egg whites produce a cake-like texture. The extra yolk in this recipe made these brownies so dense, rich and extra chewy.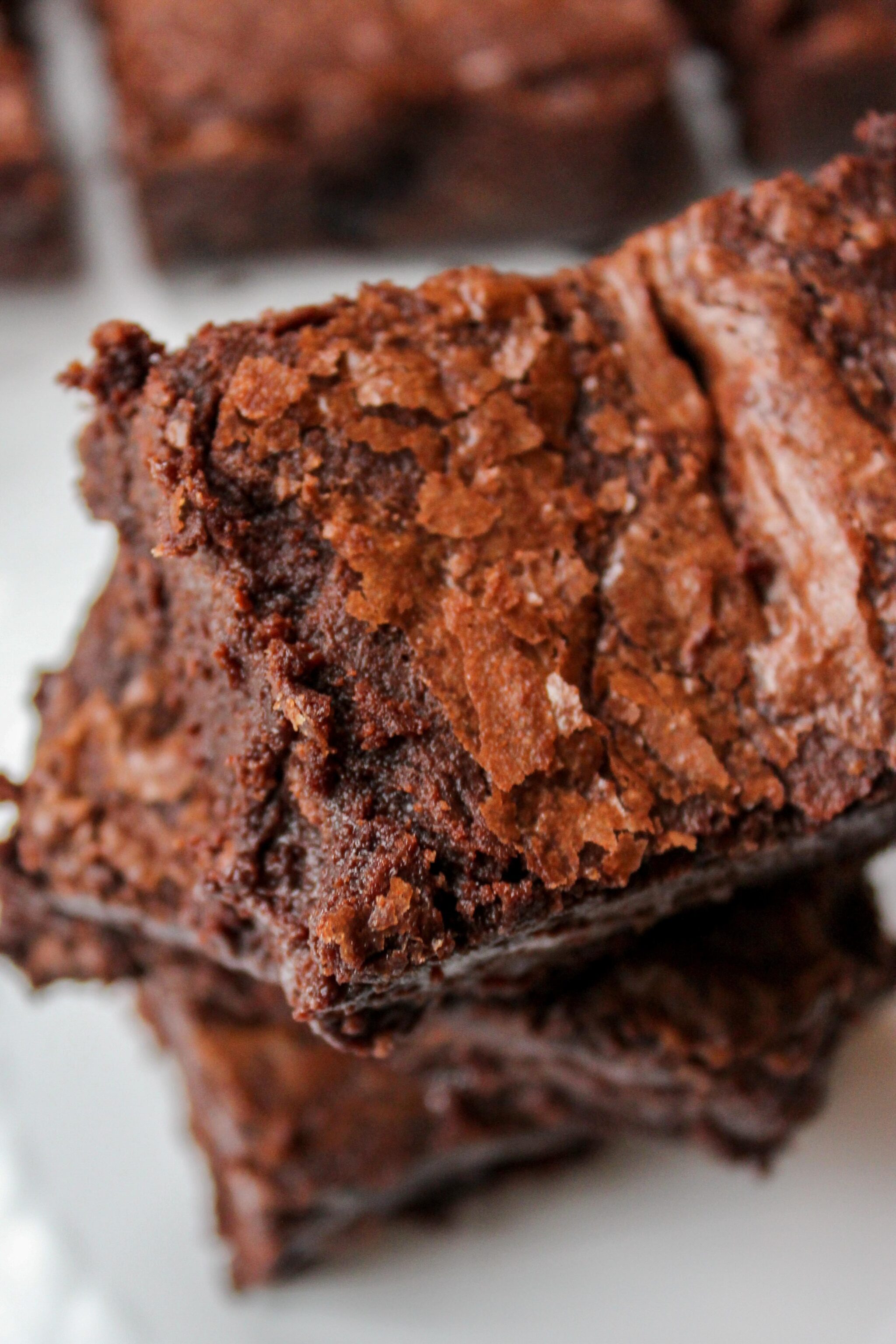 I was afraid the nutty flavor from the Nutella was going to get lost in all of the fudge and chocolate flavors so instead of mixing the Nutella in the batter I dropped large dollops of it on top of half the batter and then spread the other half on top. If you're feeling ambitious go ahead and add all the Nutella you want. There's no such thing as too much Nutella!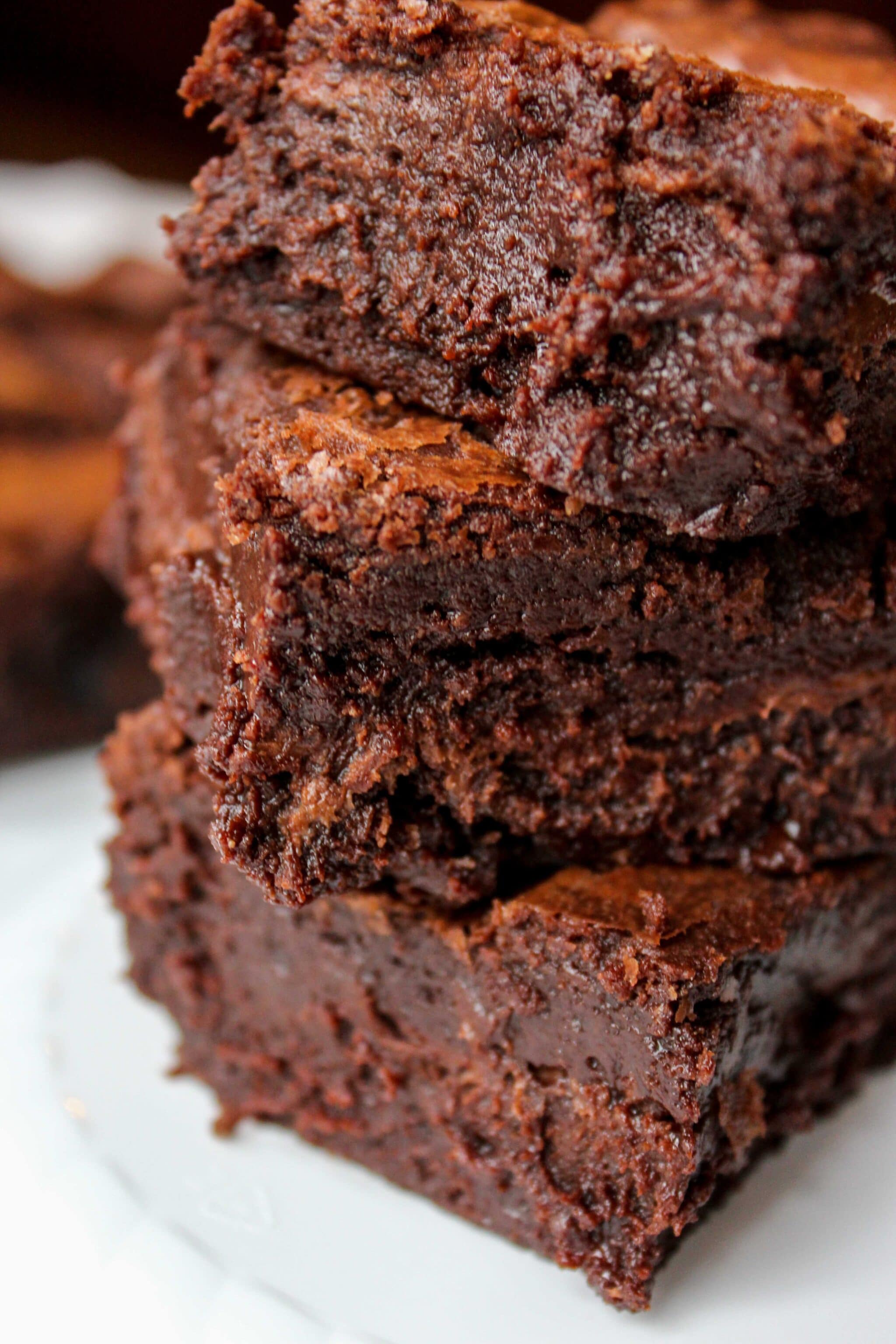 More brownies: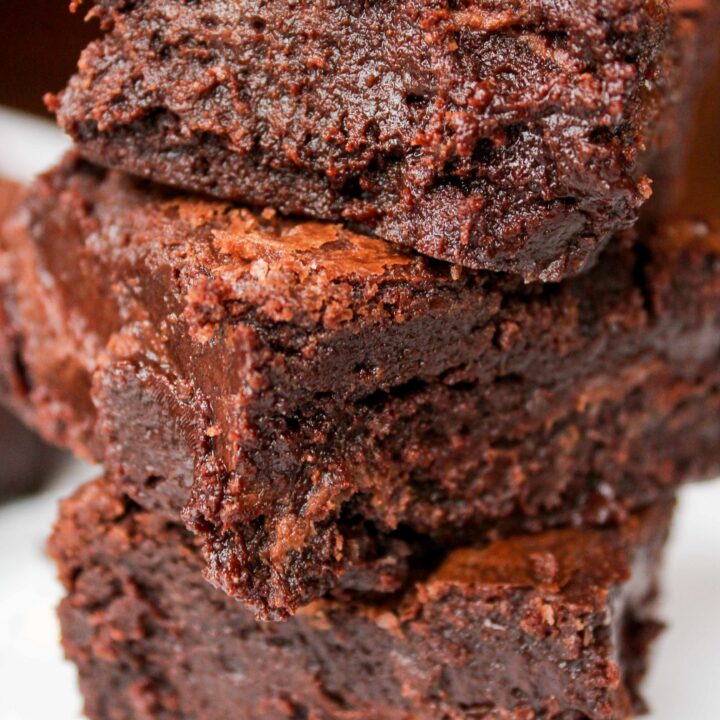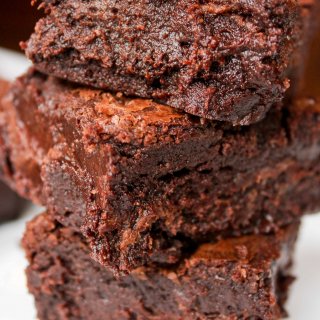 Ingredients
1

cup

2 sticks unsalted butter

3

ounces

milk chocolate morsels

3

ounces

dark chocolate morsels

1 ½

cups

sugar

1

tablespoon

vanilla extract

3

large eggs and 1 egg yolk

1

cup

unsweetened cocoa powder

1

cup

all purpose flour

½

teaspoon

salt

½

cup

nutella
Instructions
Line a 9x13 inch baking pan with foil or parchment paper, letting the edges hang over slightly so you can easily lift from the pan later. Preheat oven to 350 degrees.

Add butter and both chocolates to a large microwave safe bowl. Heat together in 30 second increments until melted and smooth.

Add sugar to the chocolate mixture and whisk until combined. Add vanilla and eggs and egg yolk and whisk until smooth. Stir in cocoa powder, flour and salt and mix until just combined. Be careful not to over mix. The batter will be very thick.

Pour half the batter in the pan and spread with a rubber spoon sprayed with nonstick spray to the edges of the pan. Dollop tablespoons of Nutella on top of the batter until gone and smooth. Fill the rest of the brownie batter on top and smooth. It's okay if the Nutella shows through.

Bake for 25-30 minutes, until brownies are set on top. Remove from oven and allow to cool completely. The middle of brownies may seem underdone. That's okay! Brownies will set when cooled completely.