Whoever doesn't love cookie dough is blessed and also crazy; but in my case, I was born with a love for sweets especially cookie dough.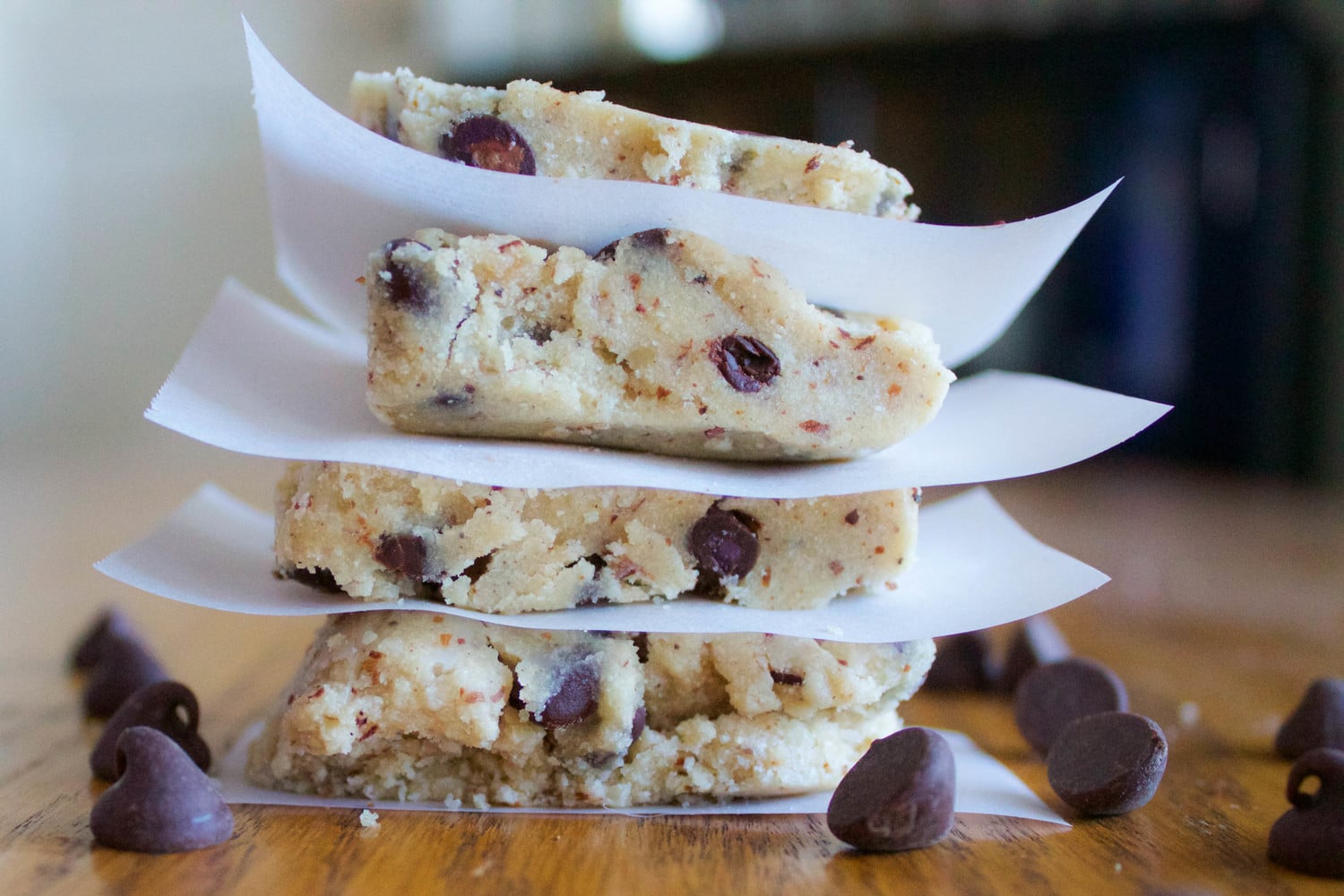 Around the holiday's this past year, I was on a cookie dough making (hellooo edible cookie dough) and cookie baking frenzy. Don't get me wrong I love cookies (especially fresh baked) but there is just something about the dang dough that makes it irresistible. So as Molly put elbow grease into these cookies, her boyfriend and I couldn't stop eating the dough.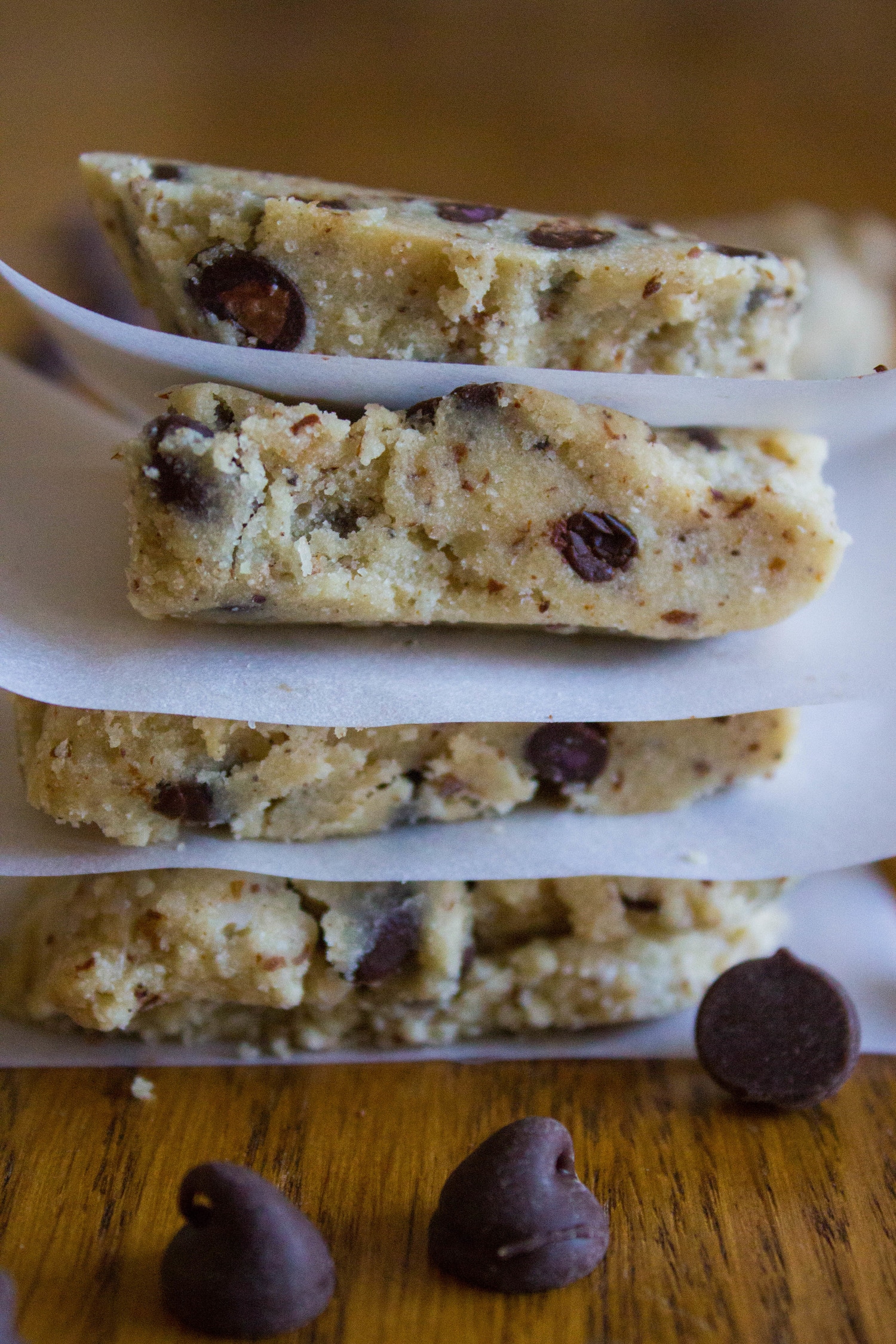 We started by asking and of course, she said yes we could be the taste testers. But one sample turned into ten and before we could get another scoop Molly was cutting us off. That didn't stop us from giggling and getting our hands in there any chance we got! So props to Molly for having some killer cookie dough and sorry for making you mad every time I eat as much as I possibly can before you have a chance to bake it!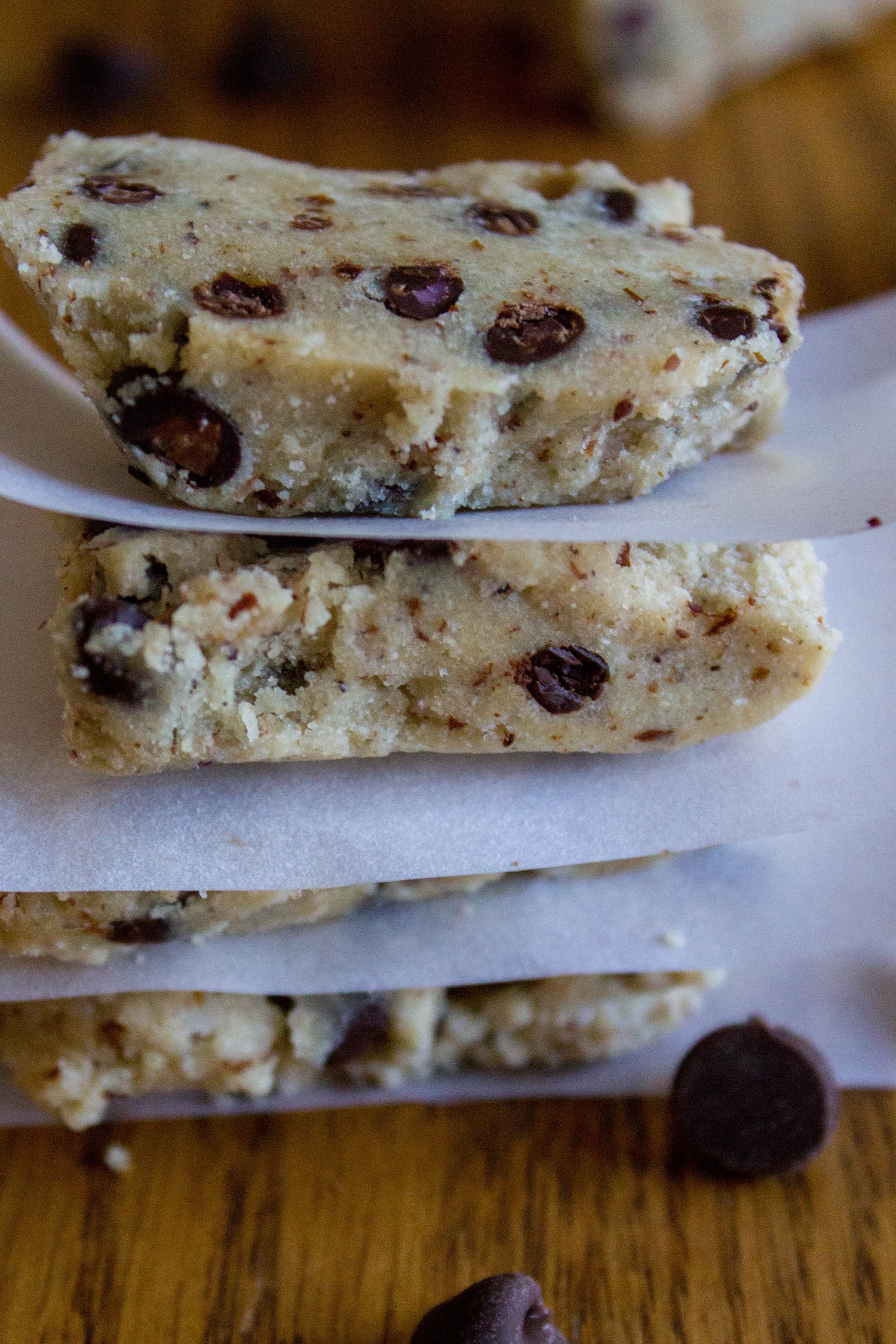 I wish I could eat as much cookie dough as I crave and keep my girlish figure but it just doesn't seem to pan out that way. With these Protein Cookie Dough Bar you can indulge regularly and they sure do hit the spot and kick that craving!
With being busy and trying to work out every day I'm constantly trying to find ways to get more protein in my diet. You should whip a batch up of these on the weekends because they're so easy to pack them in baggies as snacks on the go. The best part? These babies are no make and you can whip them up in minutes!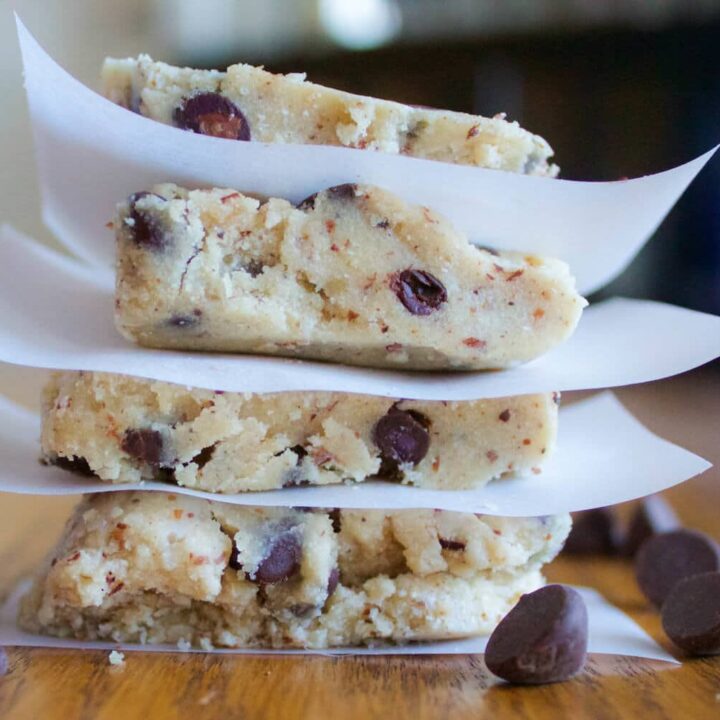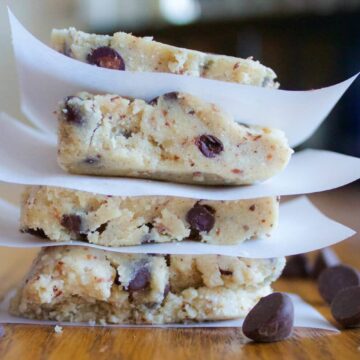 Ingredients
1

cup

almond flour

½

cup

protein powder

I used Muscle Pharm Cookies N Cream

2

tablespoons

of coconut flour

½

cup

melted coconut oil

¼

cup

maple syrup

1

tablespoon

vanilla extract

¾

cup

dark chocolate

chopped (I used coco nibs)

Pinch

of salt
Instructions
Mix the protein powder, flours, and salt together. Add the coconut oil, syrup and vanilla and mix thoroughly.

Add the chopped chocolate and fold it into the dough mixture.

Place dough in a 12x12 cake pan and flatten with a spoon or spatula. Place them in the freezer for 20 minutes or refrigerate until hardened.

Cut and serve! Or wrap them in plastic wrap and store in the fridge for a great snack on the go.