If I'm gonna go "camping" (that's a relative term for me) I need some yummy snacks to take with me.
Ya know know that saying, "I'm outdoorsy in that I like to drink beer on a patio"? Yeah, that's me. Give me a cold one and a nice patio and I could soak up nature for hours. I'm not saying I'm the evil step mother from Parent Trap who thinks hitting sticks together gets rid of mountain lions. But I'm no nature expert.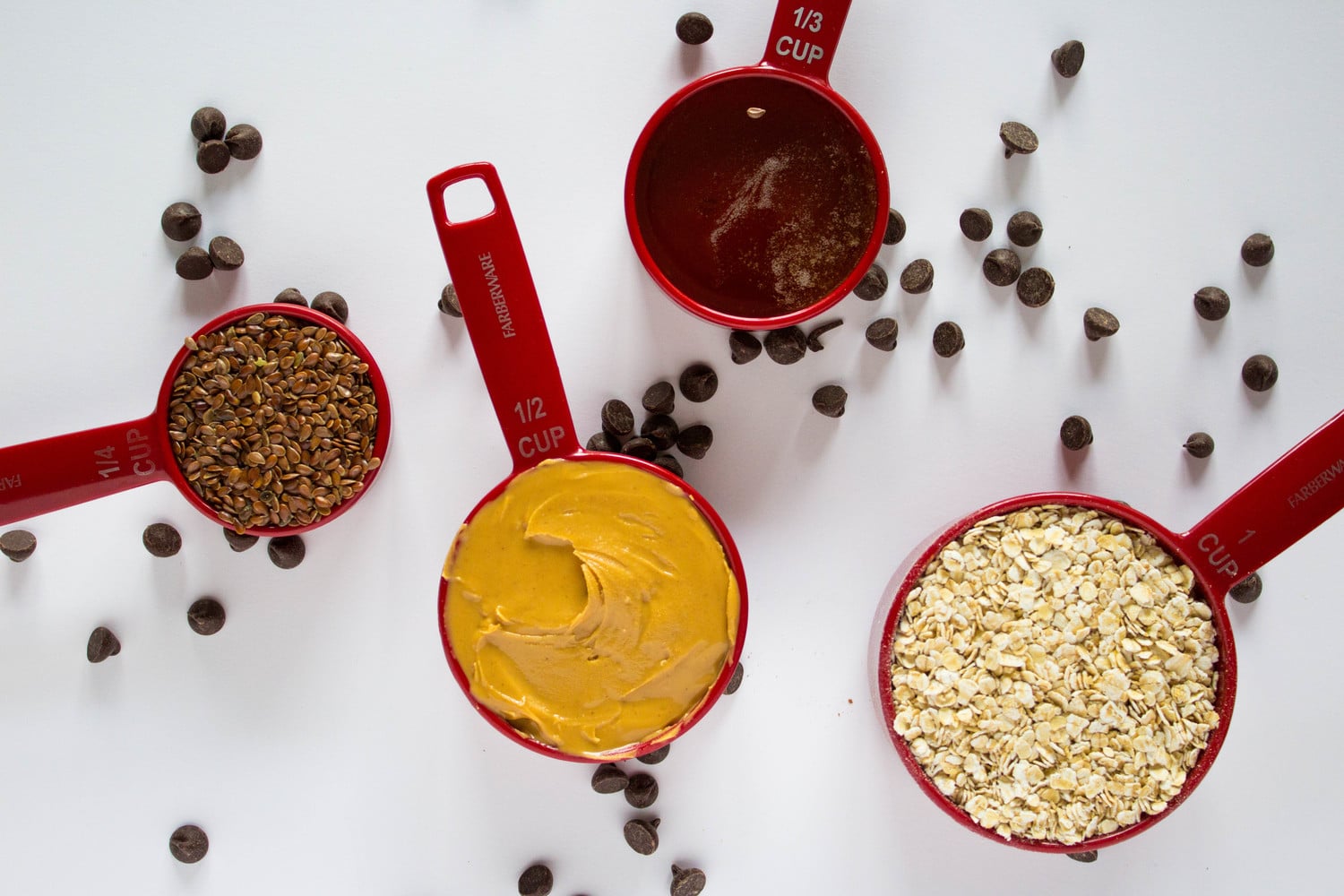 Last year Chelsea came with my family for a weekend trip to Glade Springs in West Virginia. While hiking a trail I noticed some green stuff on a couple rocks. Without thinking I asked why they took the time to put green carpet on the rocks for decoration.
Then I realized it was moss. Not one of my prouder moments. But it was wayyy too late and I couldn't take it back. I will never live that moment down.
They're full of healthy complex carbs, protein and a little sweetness that may curb some sugar cravings too. All you do is mix the ingredients together in a bowl, let it chill in the fridge for about half an hour (this is important - I learned the hard way), and roll them into balls.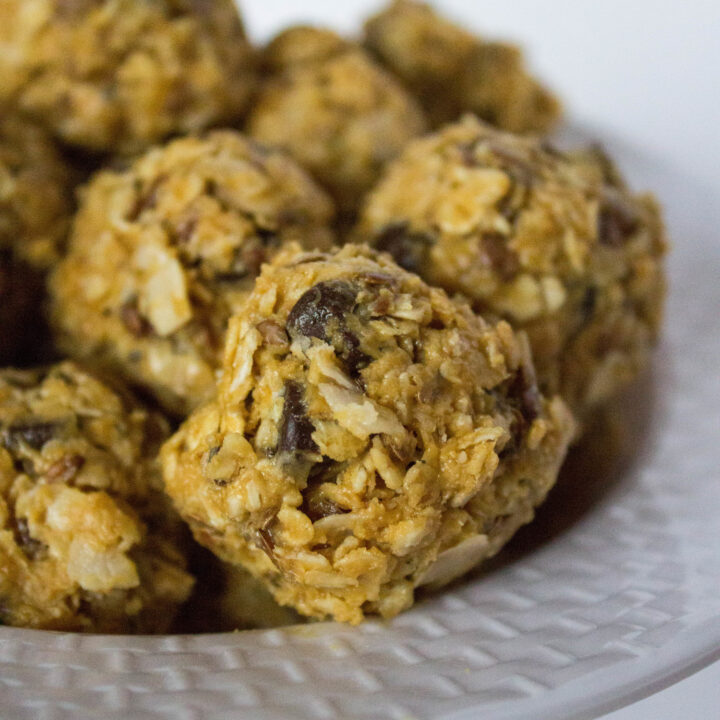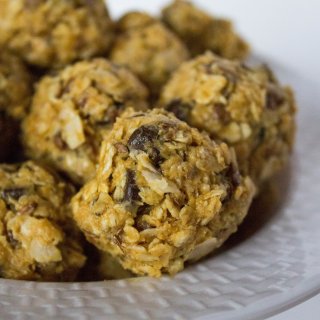 Ingredients
1

cup

dry oatmeal

⅔

cup

toasted coconut flakes

½

cup

peanut butter

½

cup

ground flax seed

½

cup

dark chocolate chips

optional

⅓

cup

honey or agave nectar

1

tablespoon

chia seeds

1

teaspoon

vanilla extract
Instructions
Stir all the ingredients together in a medium bowl until thoroughly combined. Cover and chill in the refrigerator for at least an hour.

Once chilled, roll into balls of whatever size you choose. I used a 1 tablespoon cookie scoop.

Place in air tight container and store in the fridge for up to one week.