These 35 healthy slow cooker recipes are easy staples you can add to your menu. They make great weeknight meals and most are great to keep in the freezer for meal prep.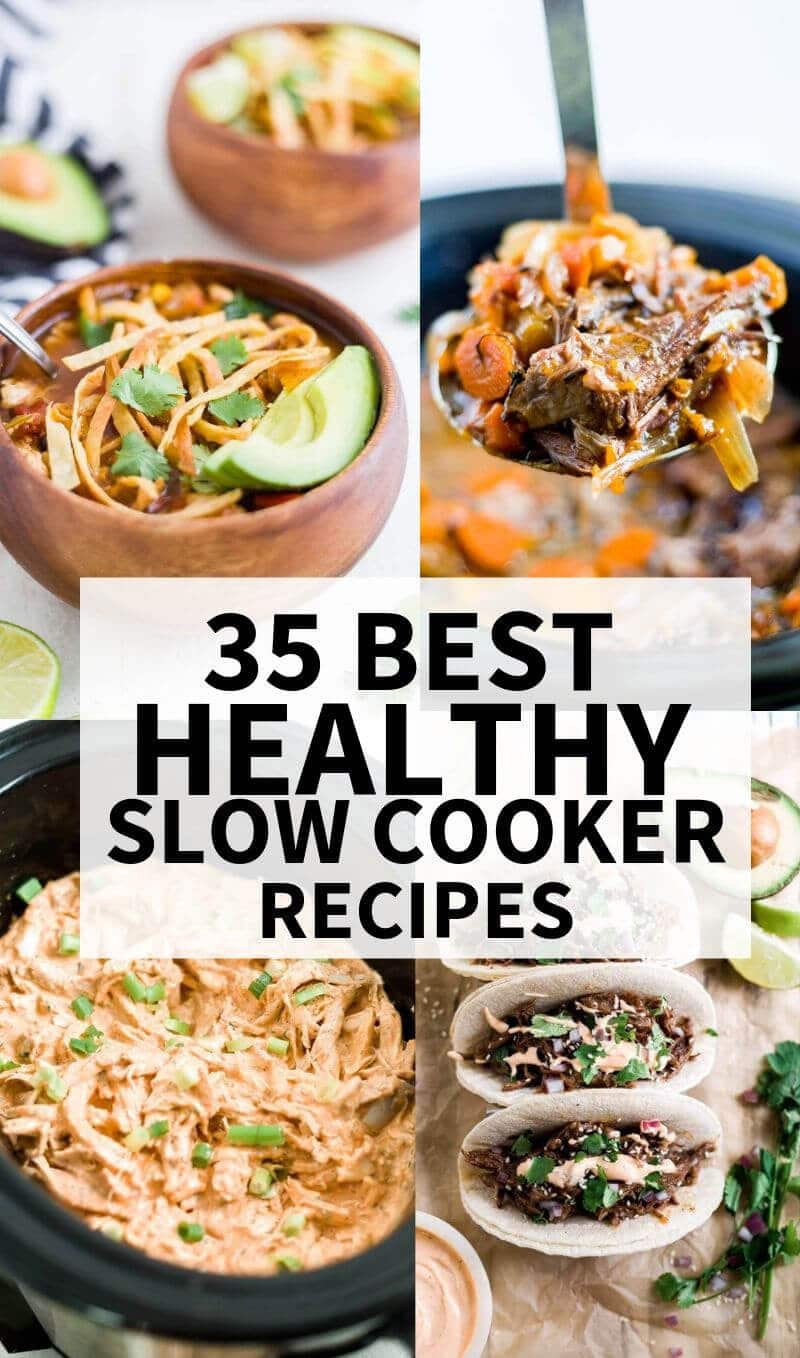 What are the most healthy meals?
The term "healthy" is pretty relative depending on who you're talking to. So around here we like to say healthy typically falls into an anti-inflammatory diet or fulfills macros (carbs, fat and protein) with lean choices and lots of vegetables and whole grains.
The most healthy recipes contain veggies, healthy fats and proteins. Add some whole grains or a complex carb like sweet potatoes and you've got a great, healthy recipe.
What should I eat for dinner that's healthy?
If you're looking for a healthy dinner recipe, you've come to the right place! These healthy slow cooker recipes will fit perfectly into your healthy diet. Whether you follow a whole30, paleo, low carb or gluten free diet, these recipes are for you.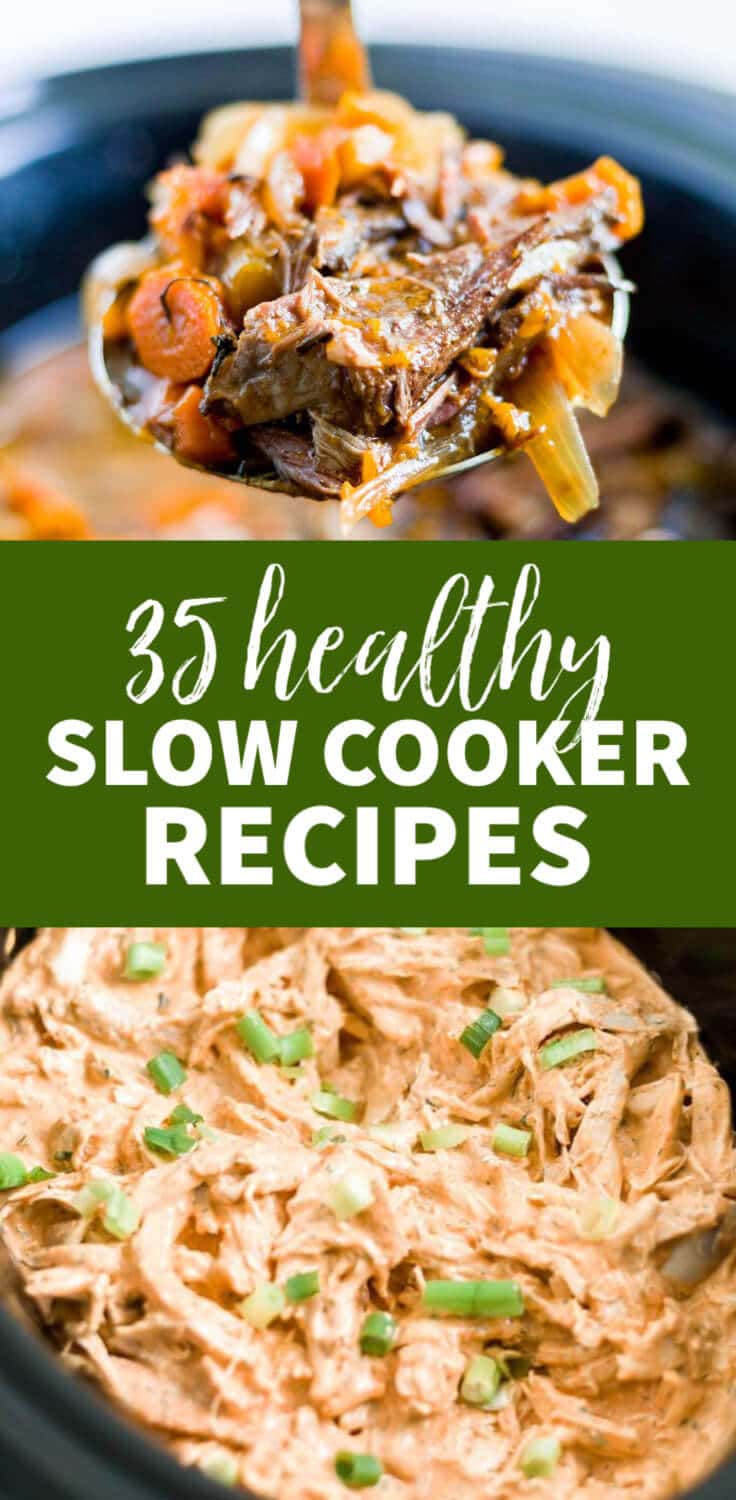 Slow cooker FAQs:
Now that we've chatted about healthy recipes, let's talk about crock pots and slow cookers! They pretty much cook any food and you can set them and forget them. They make the best healthy dinners!
Is slow cooker healthy? Slow cooker recipes can definitely be healthy (see the 35 recipes below!), but it doesn't always mean everything in the crock pot is healthy. Take a look at the recipe and decide if it fits into your healthy diet.
What can you slow cook? You can slow cook almost anything from appetizers and soups to full dinners and desserts. The best recipes to slow cook are hearty ones for the fall like chilis and roasts. Recipes that are best cooked low and slow make great slow cooker recipes.
Whats the best slow cooker to buy? My favorite slow cooker is the Crock Pot 6 Quart Cook & Carry Programmable slow cooker. It's got over 18,000 reviews and is a best seller on Amazon.
Is it safe to use a slow cooker all day? It's very safe to use a slow cooker all day. They were designed to cook for hours while you're out of the house. Just make sure you have a safe and working outlet.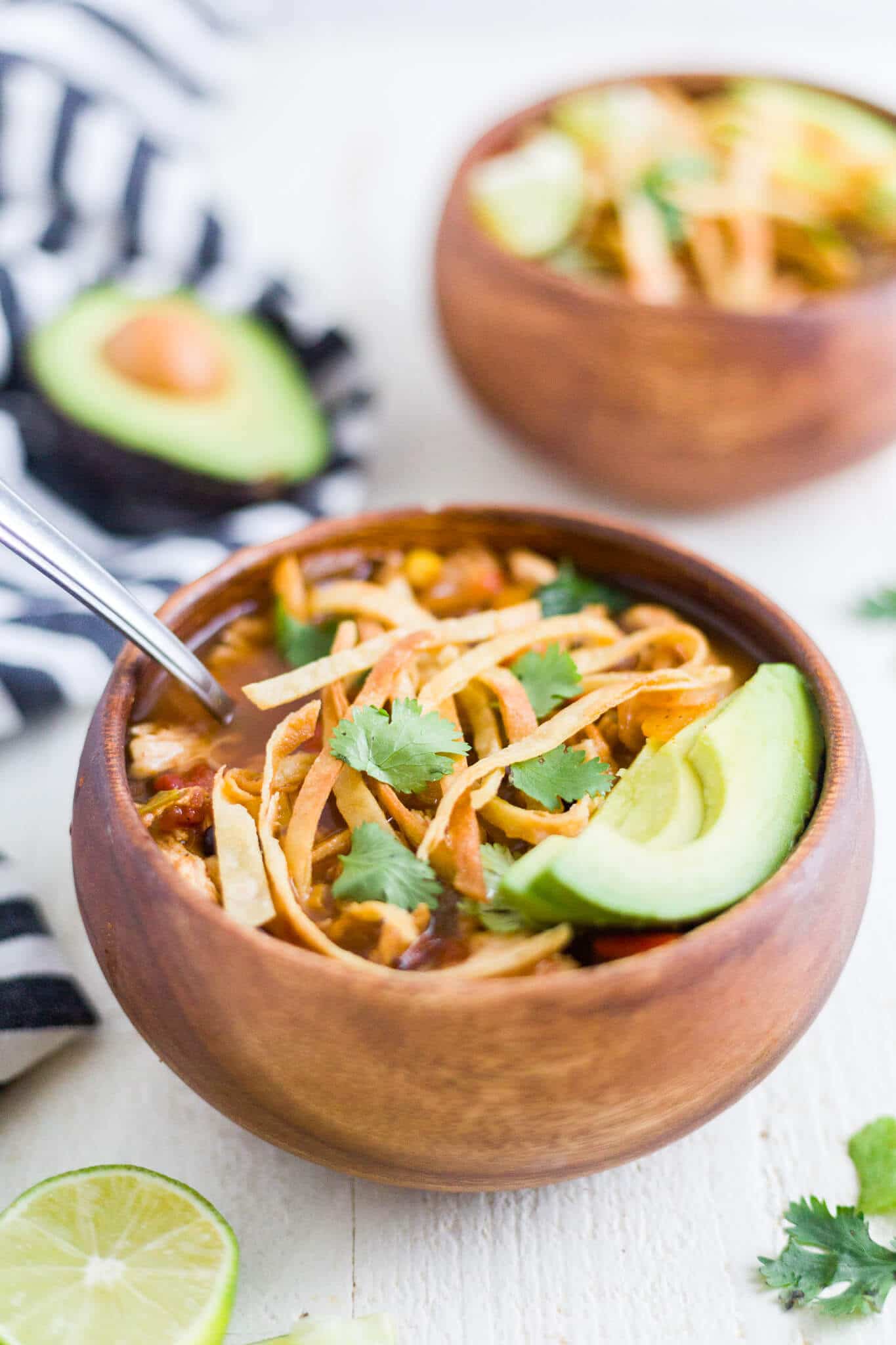 Now on to the 35 healthy slow cooker recipes!
Slow cooker chicken recipes: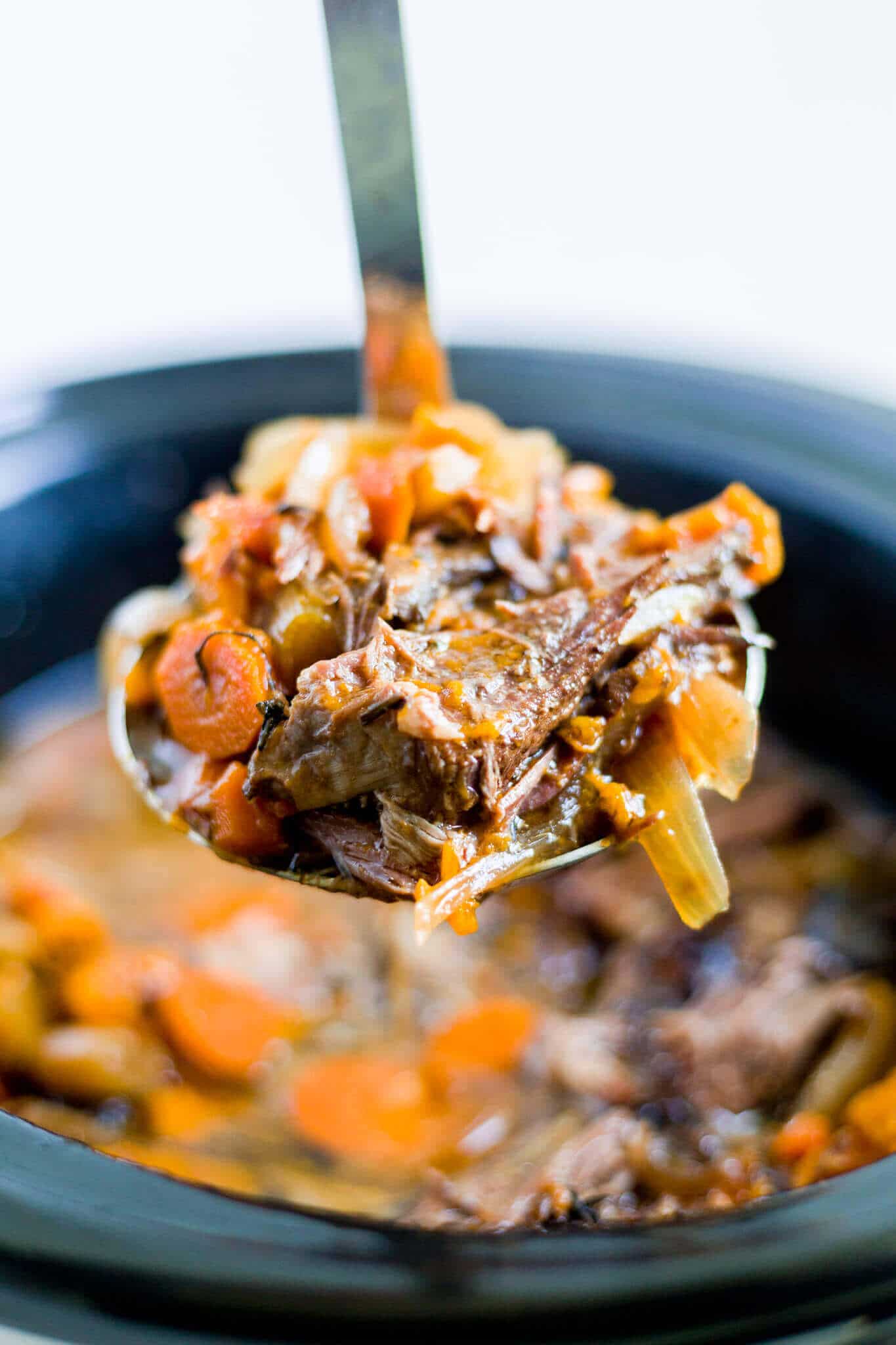 Slow cooker beef recipes:
Slow cooker turkey recipes:

Slow cooker veggie recipes:
Slow cooker pork recipes:
There you have it! All 35 healthy slow cooker recipes you can make while you're at work, out and about or hanging on the couch. Makes dinner so simple!
If you love any of these recipes, be sure to follow me on Instagram and tag me with @what_mollymade so I can see it and feature you.