My 2023 Thanksgiving menu — a mix of classics and new twists. This year's menu is veggie-forward, with many dishes showcasing the best fall produce.
We've also got a great mix of easy appetizers, a few simple drink options, and the best desserts.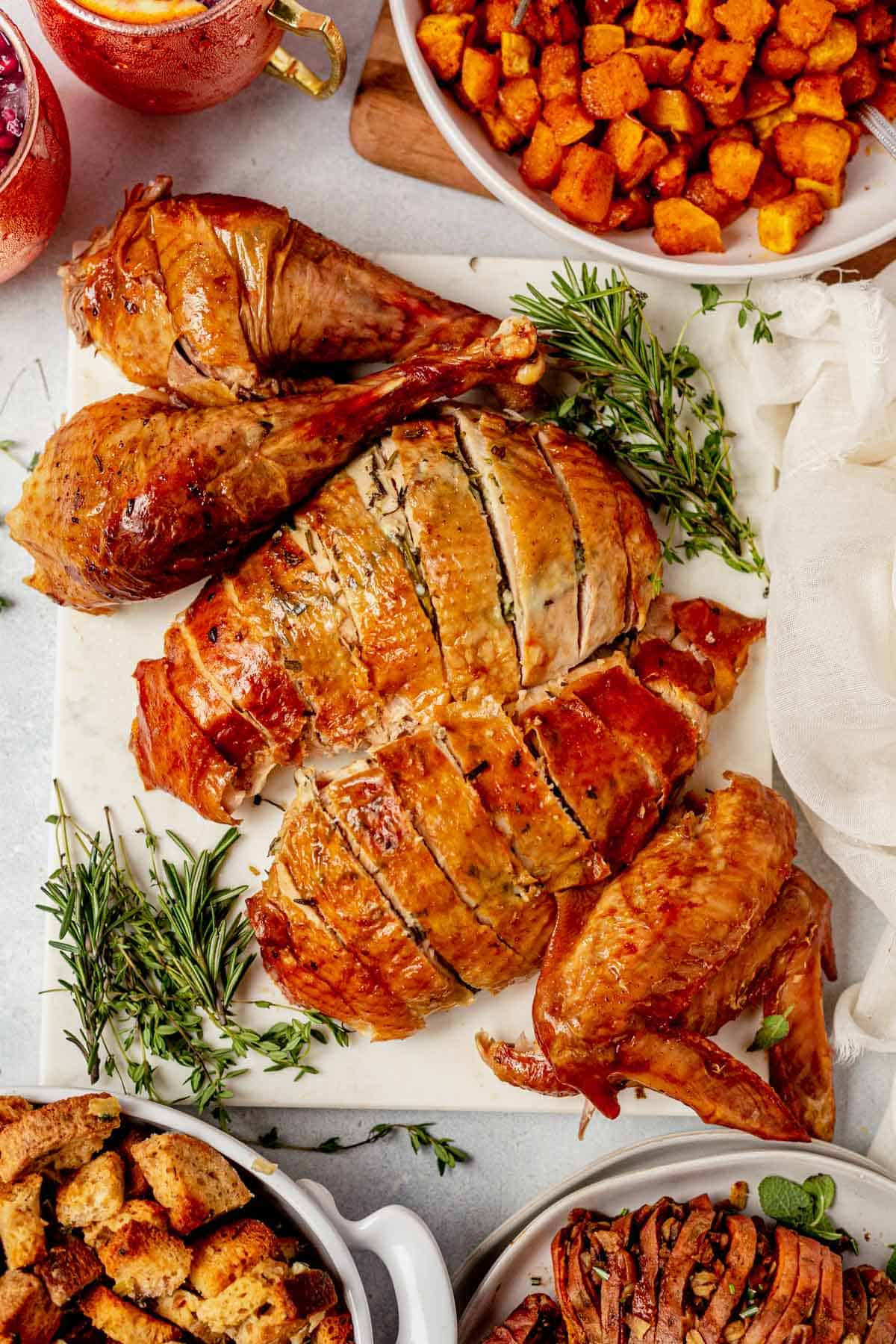 The countdown to Thanksgiving is on! Every year on November 1 I start our annual Thanksgiving week. We publish a brand new, thoroughly tested, Thanksgiving recipe every day for a week (or more).
Because of this annual tradition, I've amassed many Thanksgiving recipes here on WMM. We've got a mix of Thanksgiving appetizers, drinks, main dishes, side dishes, and desserts.
I recently asked what types of recipes everyone is looking for on Instagram. Many of you shared a desire to incorporate more vegetables into the meal. There's always a place for mashed potatoes and stuffing, but roasted veggies, or veggies mixed into classics, are a fun way to feature produce.
You can use this exact menu or get inspiration for a few recipes to add to your classics and family recipes.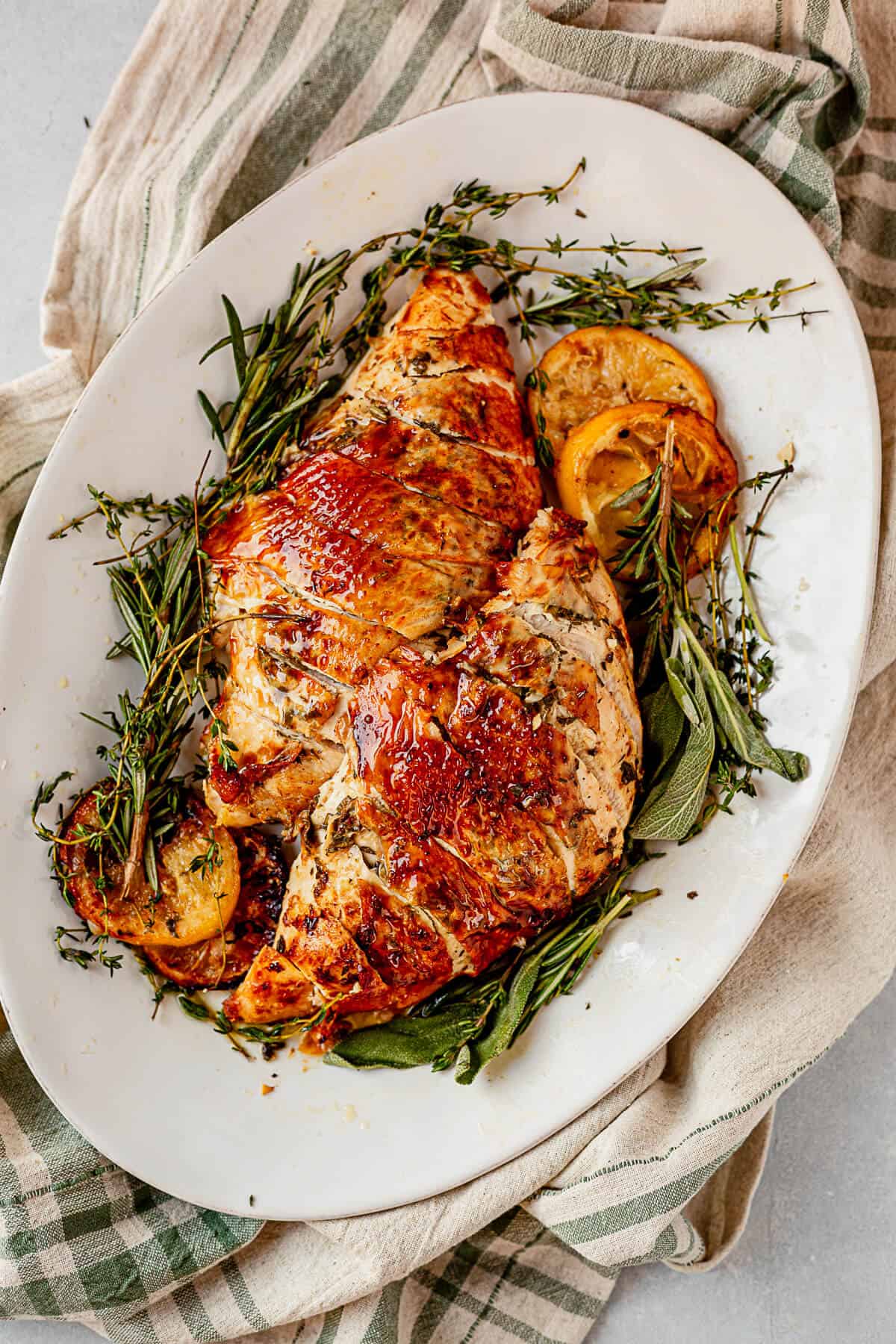 Breakfast
If you have family in town, offer up a cozy breakfast to watch the parade and hang out. If it's just you in the early hours, don't forget to nourish yourself to get through the long day of cooking.
Although a huge feast is happening later, you still need some fuel (and coffee) to get you there whether you eat at noon, 5 pm, or 7 pm. Pick one of these based on what's right for you and your family!
Pumpkin Cinnamon Rolls (Make-Ahead option)
Alternate option: Gluten-Free Coffee Cake
Savory option: Cheesy Breakfast Sliders with Everything Bagel Topping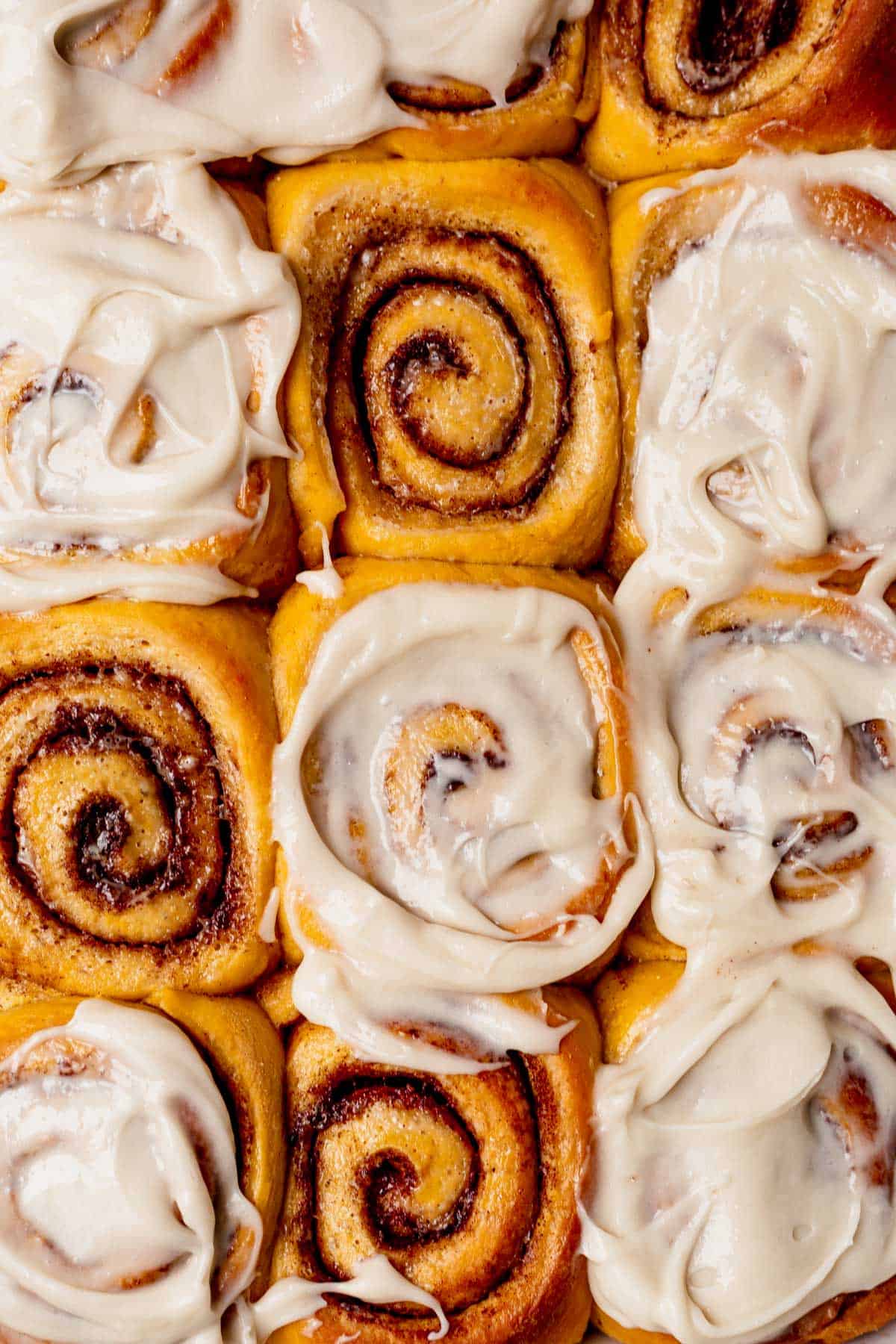 Appetizers
We are a huge appetizer family because we all love to snack. We eat a little bit later, so it's nice to have a drink and apps to enjoy while we wait for the main meal. Make all of these or only choose one.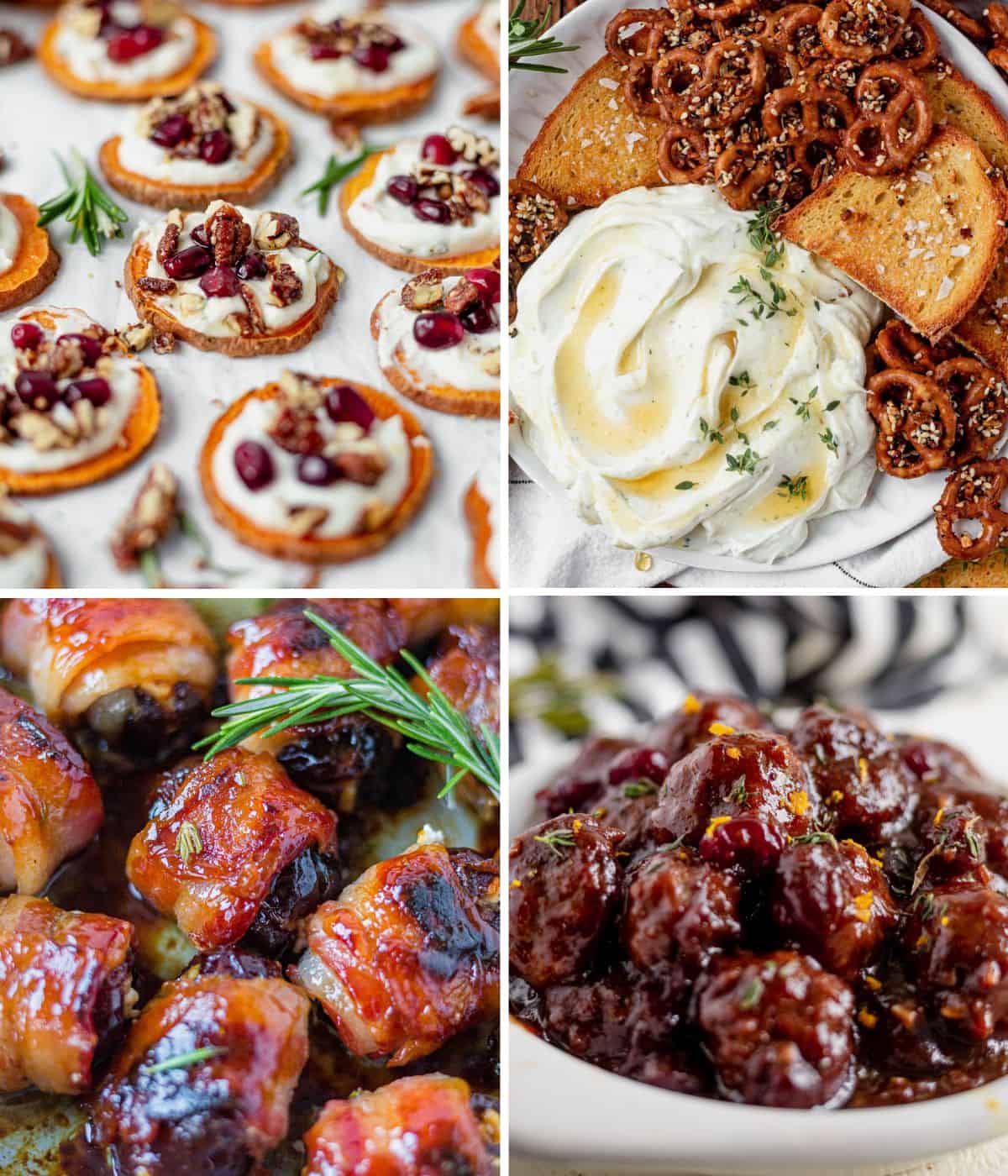 Drinks
A cocktail and appetizers is a great way to prep the meal. The best drinks to serve on Thanksgiving are the ones you can make in advance and can easily double for a large crowd. Consider making a cocktail for the main course and a fun post-dinner drink.
Red Wine Thanksgiving Sangria (with apple cider)
Post-dinner option: Pumpkin Spice White Russian
Alternate option: White Wine Apple Cider Sangria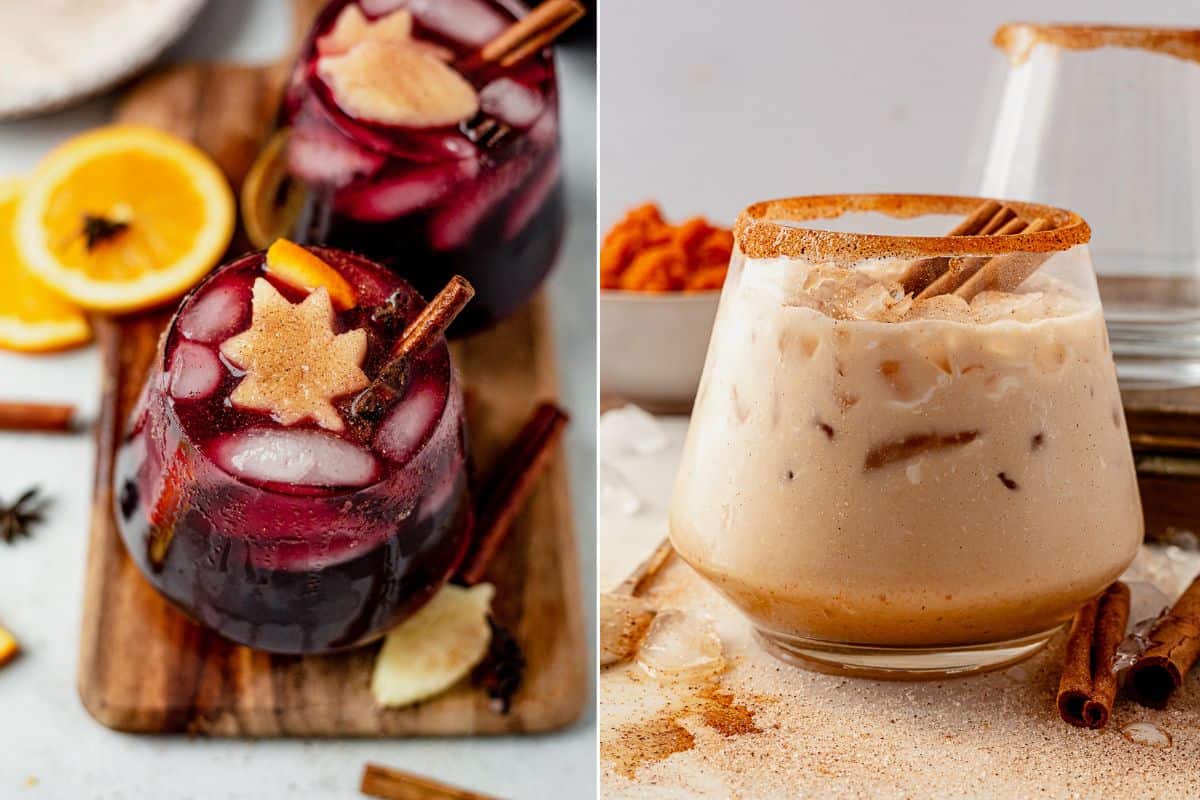 Thanksgiving Menu Main Course
Thanksgiving is known for the classic Turkey. We have a foolproof recipe that we use every year. Include a vegetarian option for vegetarian eaters.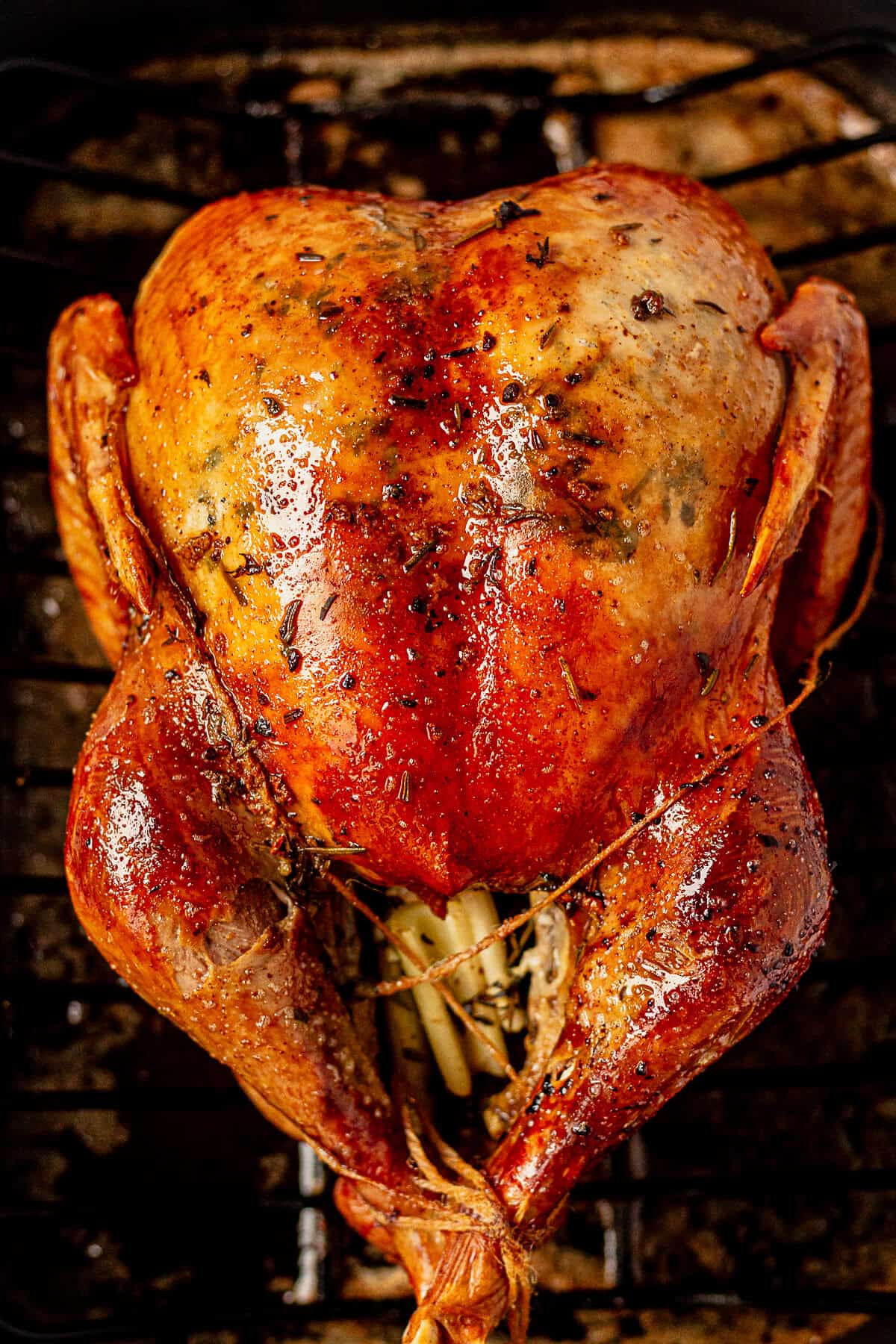 Side Dishes
Make the majority of these sides for our Thanksgiving menu 2-3 days ahead of time. I recommend creating an oven schedule so you can plan when and how long each dish needs to be cooked or warmed.
Potatoes, Stuffing, and Carbs
Veggies and Salad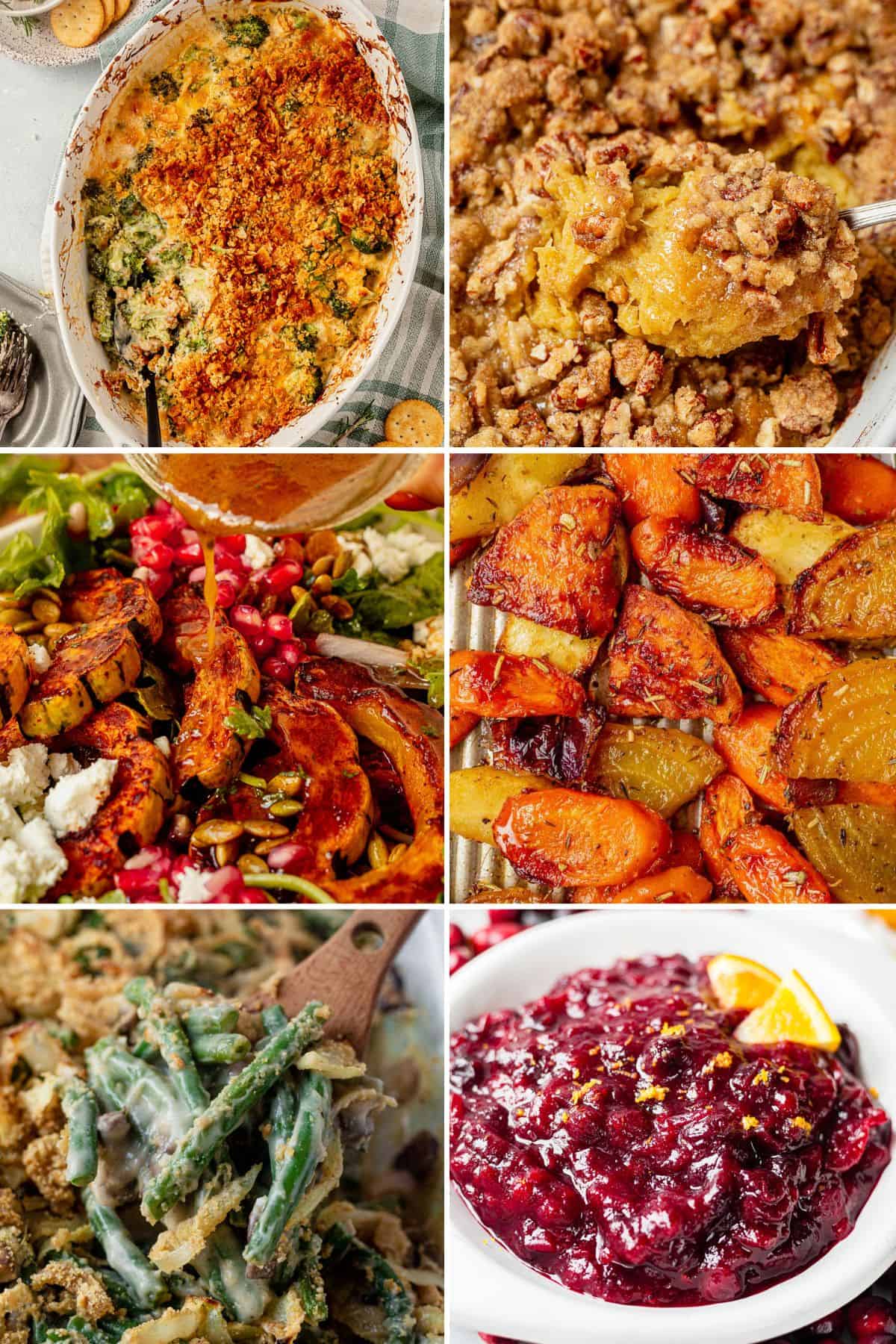 Desserts
I like to include a variation of pies, cookies, and other bars or treats to accommodate everyone's dessert preferences. We have a large amount of guests at our Thanksgiving, so we make a lot of desserts. Make all of these or choose from the list.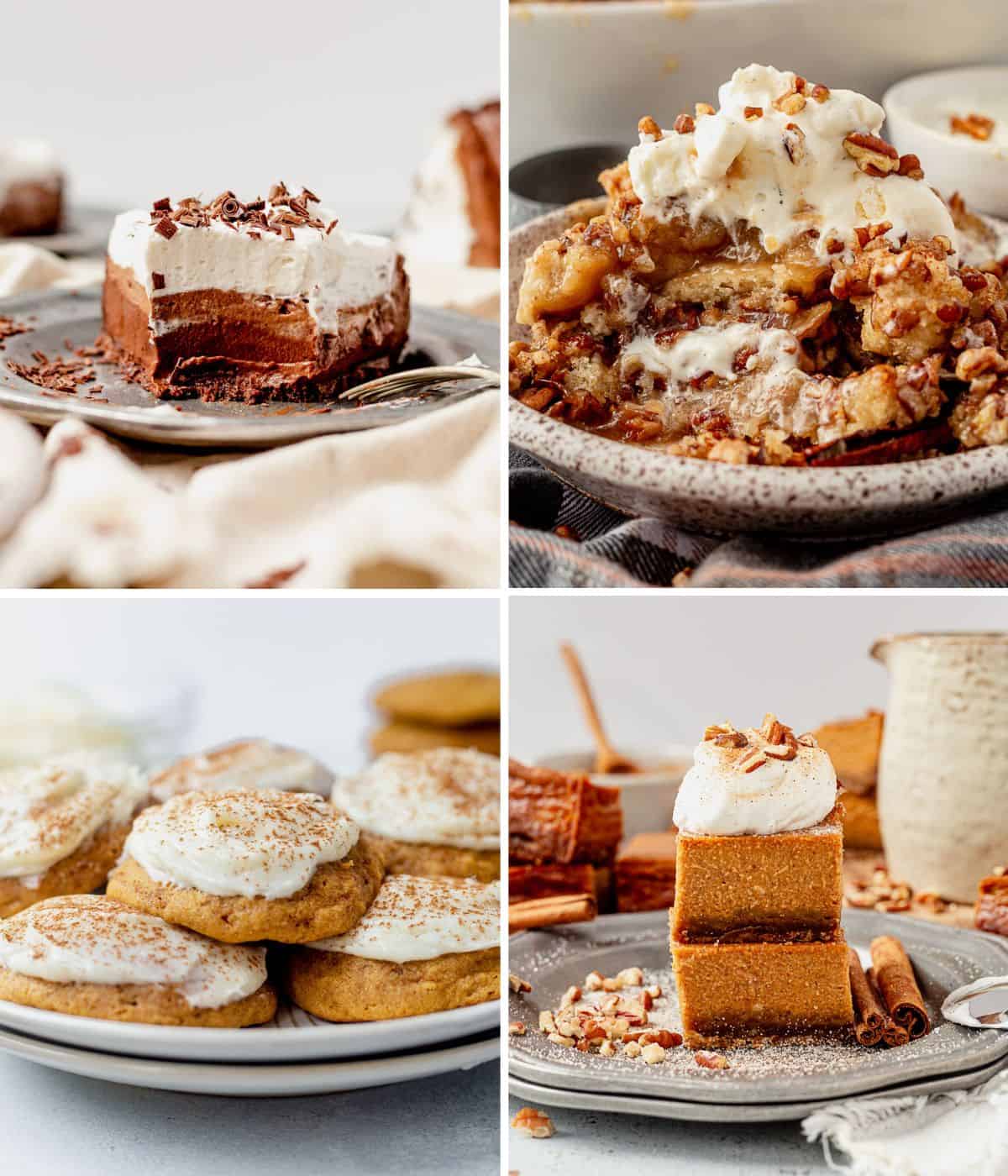 If you make one of these recipes, I'd love for you to give it a star rating ★ on each recipe card. You can also tag me on Instagram so I can see what you're making!