With only two ingredients, these mini pumpkin muffins are as easy as they come. Plus they're only 45 calories each! They're made without oil and eggs and they're so soft and filled with pumpkin spice flavor.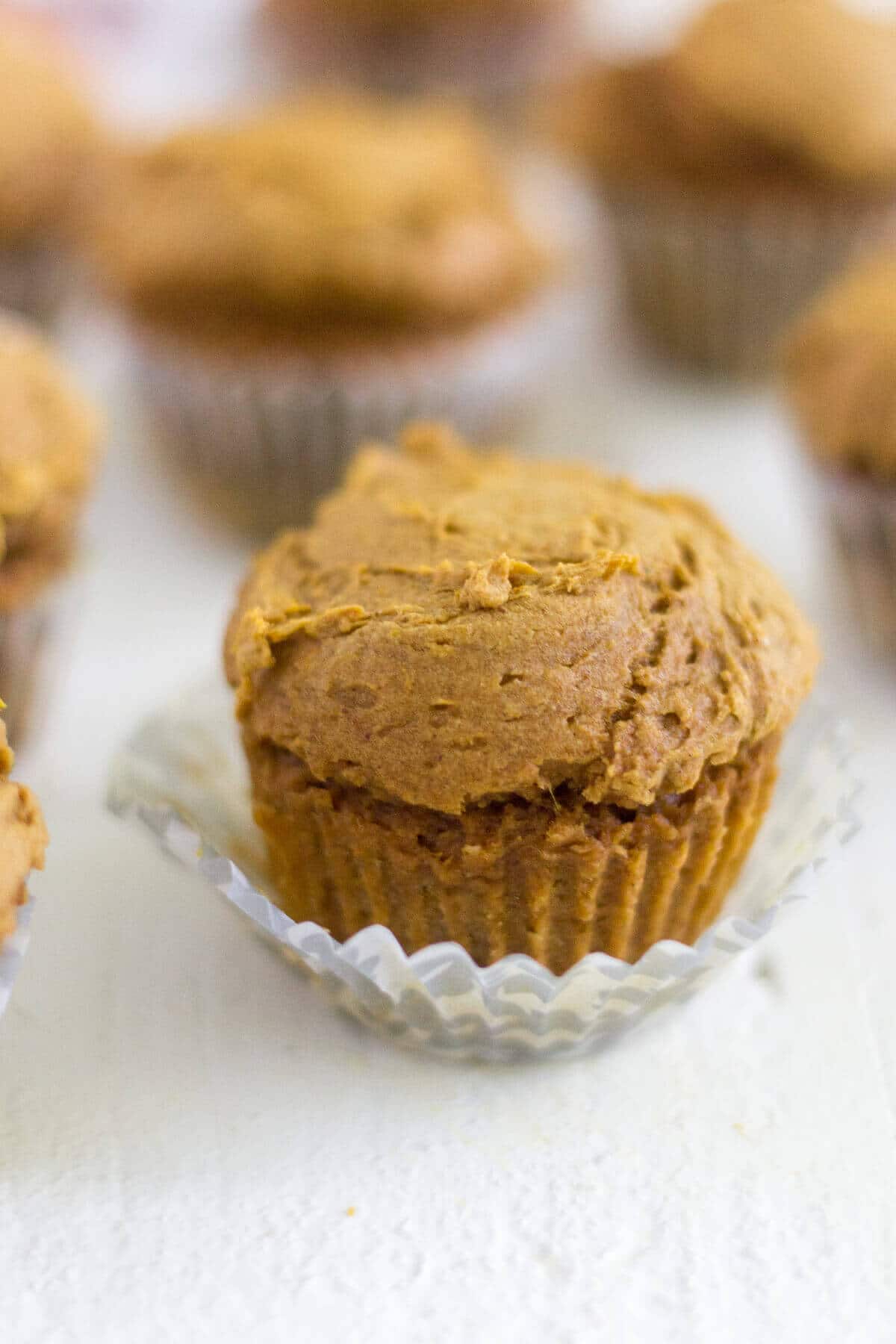 This is my first recipe in October! October. I can't believe I'm saying (typing) that. We're full on fall mode here in Ohio and the leaves are starting to change and the air is getting crisp and I'm loving it.
I'm not one to wait until October to share the pumpkin recipes. Based on all the pumpkin recipes I've been sharing in the last month it's safe to say I go hard with pumpkin everything once September comes.
Let's do a quick recap of my favorite pumpkin recipes on What Molly Made:
Like I mentioned, I think I have a small LOVE for all things pumpkin in the fall.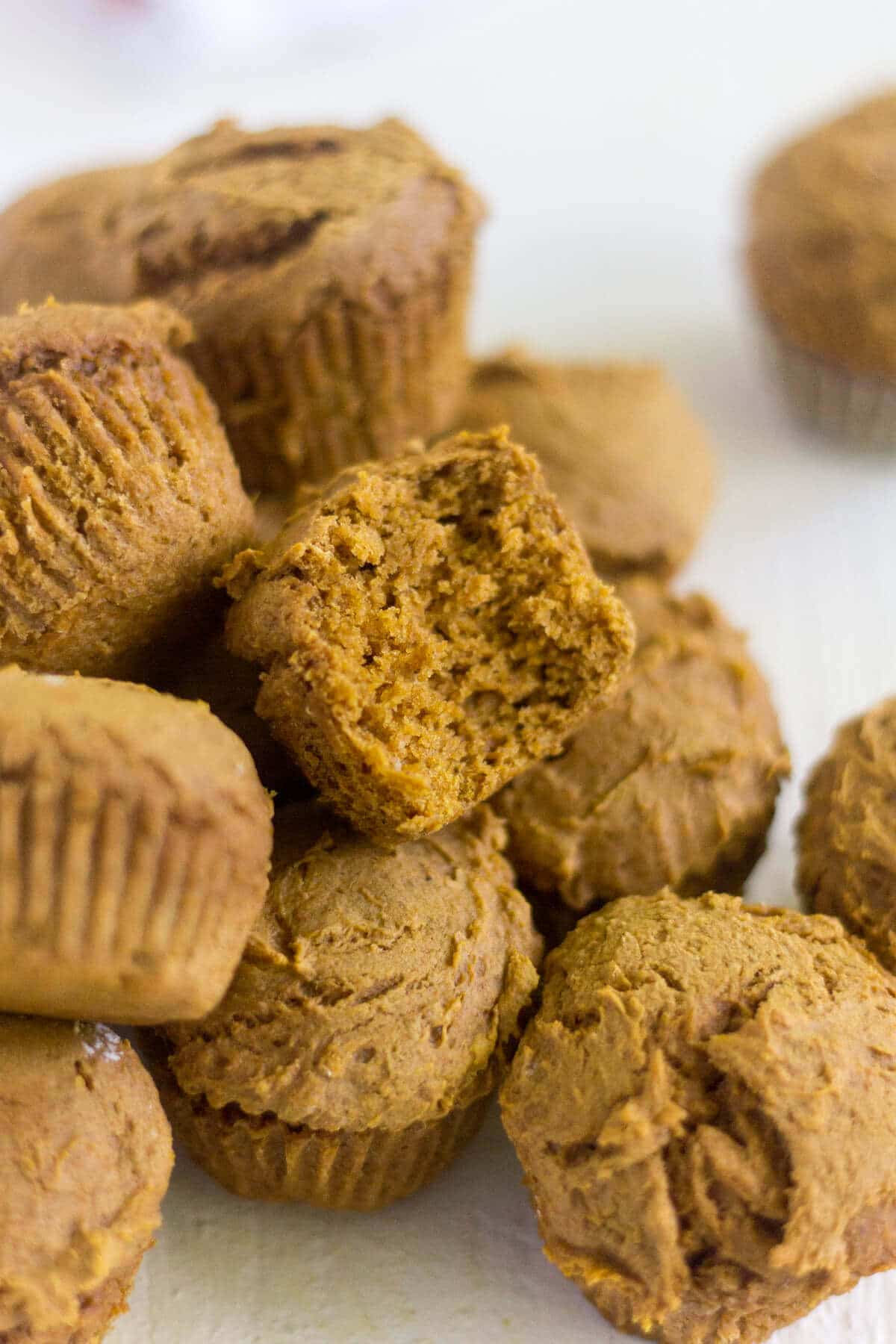 I keep saying this to all my friends and family but I swear this year is flying by at the speed of light. I remember when Zach and I got engaged at the end of January and we picked our date for our wedding to be June 2018. At that time is seemed forever away and I couldn't imagine waiting a year and a half to marry my best friend.
I felt like a took a quick cat nap and here we are in October, less than a year out from the wedding and we've got lots of wedding plans in the works.
And before that I have a lot to look forward to! I'm leaving this Friday to go to South Carolina to celebrate one of my sweet friend's bachelorette parties. Then we come back and two weeks later she ties the knot! Can't wait to be a part of her big day!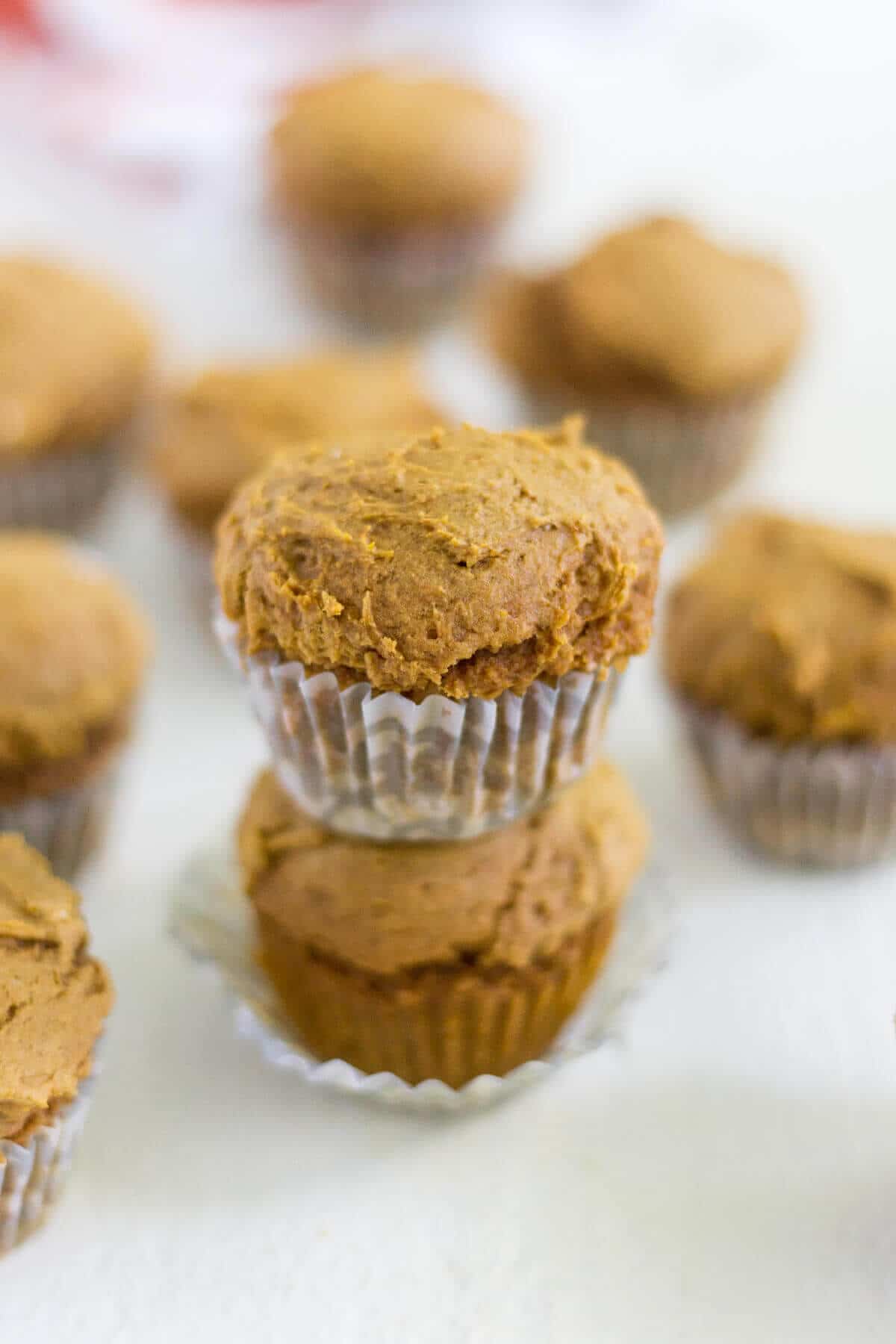 Then Zach and I head to Iowa for the OSU vs Iowa football game with his family and then it's basically the holidays. Which are my favorite time of year! Obviously!
In between all that I'm planning some really yummy recipes for all of you! I took a look at the reader survey you completed in the summer and am doing my best to create recipes that you all want to see and will make your days a little brighter. I've got some healthy recipes on the way but I've also got some indulgent things up my sleeve to celebrate during the holidays!
If you have any specific recipe requests please let me know! You can email me, message me on social media or comment here. I'd love to hear!
These Two Ingredient Mini Pumpkin Muffins have been on my list to make for quite some time! I love them because they're SUPER easy to make and they are low in calories.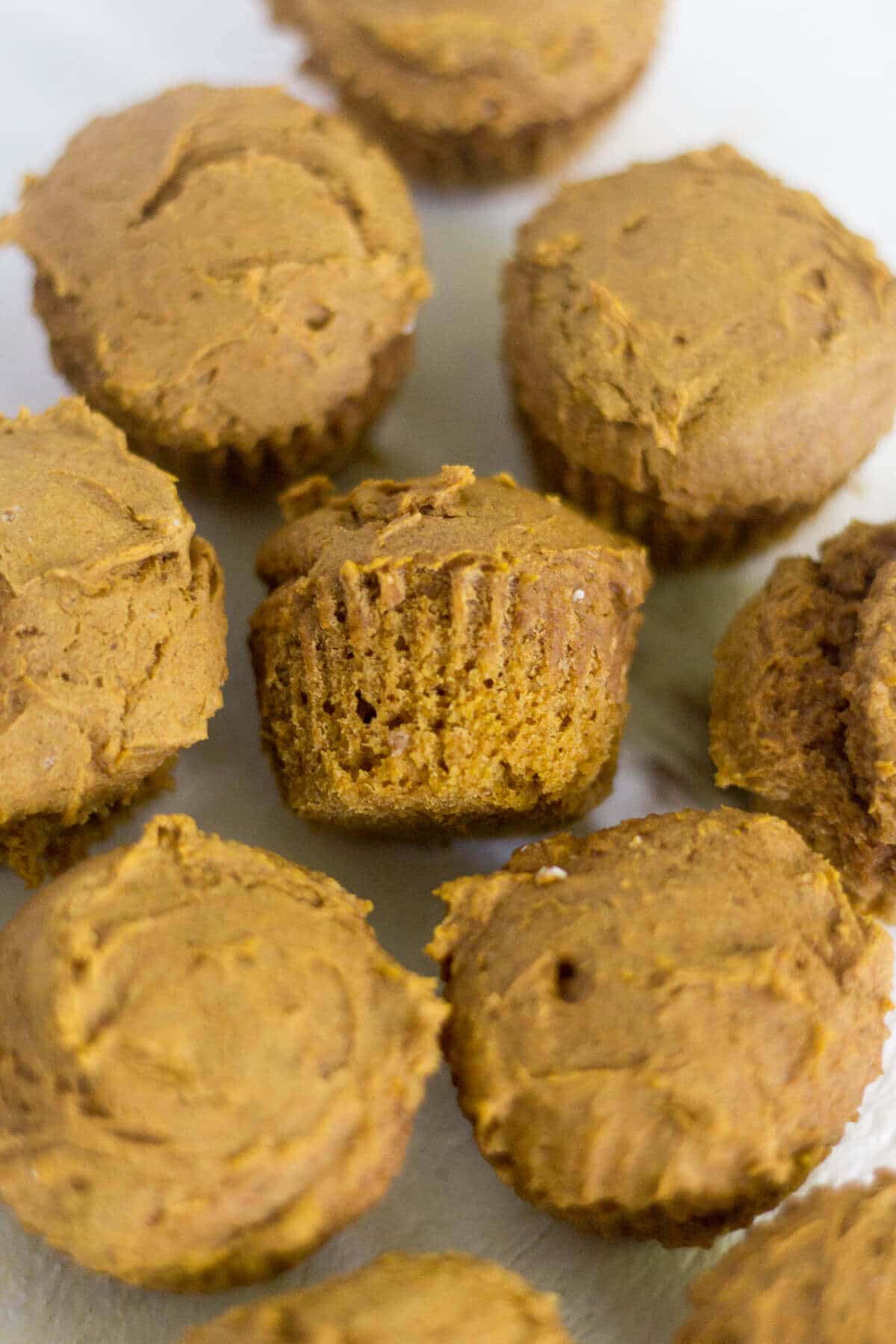 How To Make Mini Pumpkin Muffins
Making these mini pumpkin muffins is a breeze. You need two ingredients: spice cake mix and pumpkin pure.
Mix these two ingredients in a large bowl with a wooden spatula until combined. This may take a little bit of elbow work because there isn't any liquid in there but I promise it will get mixed up. The batter will be thick!
Drop the batter into mini muffins tins that have been lined and greased and put them in a preheated oven for 15-18 minutes. These take a little bit longer to bake due to the thickness and texture of the muffins. They will puff up and a toothpick inserted in the center will tell you when they're done.
The great part about these mini pumpkin muffins is that they're only 45 calories each! You could have 2-3 of them with your morning coffee and be set! Double points if you drink pumpkin spice coffee (what I'm currently doing on the couch right now).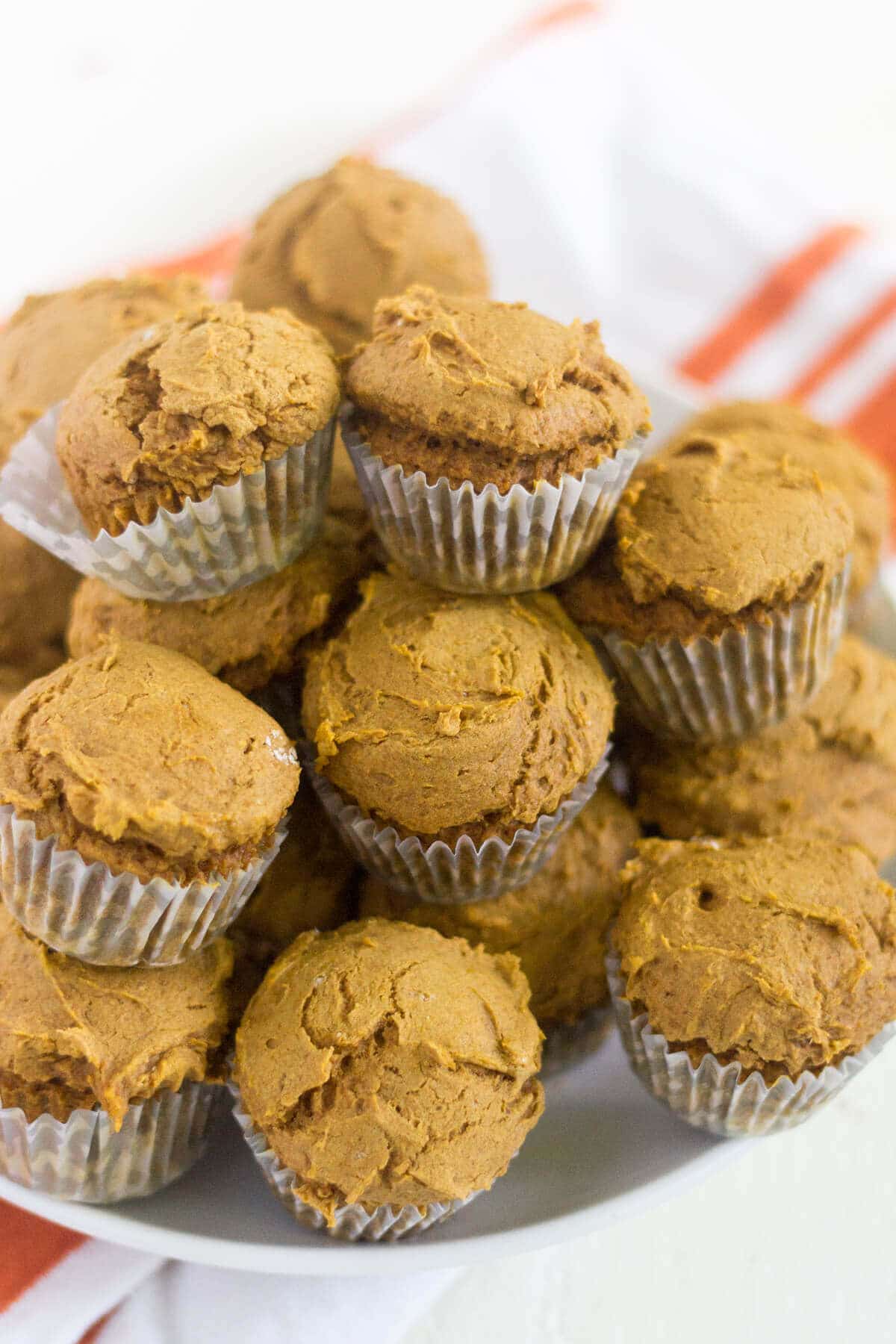 You can even make a double batch of these and keep some in the freezer for guests or when you want them for later on. They'll stay fresh for up to 3 months and all you need to do is warm them up in the oven to serve.
A great recipe all around!
If you make these mini pumpkin muffins or any other WMM recipe don't forget to give me a virtual high five by tagging me on social media with #WhatMollyMade. I'm dying to see your creations!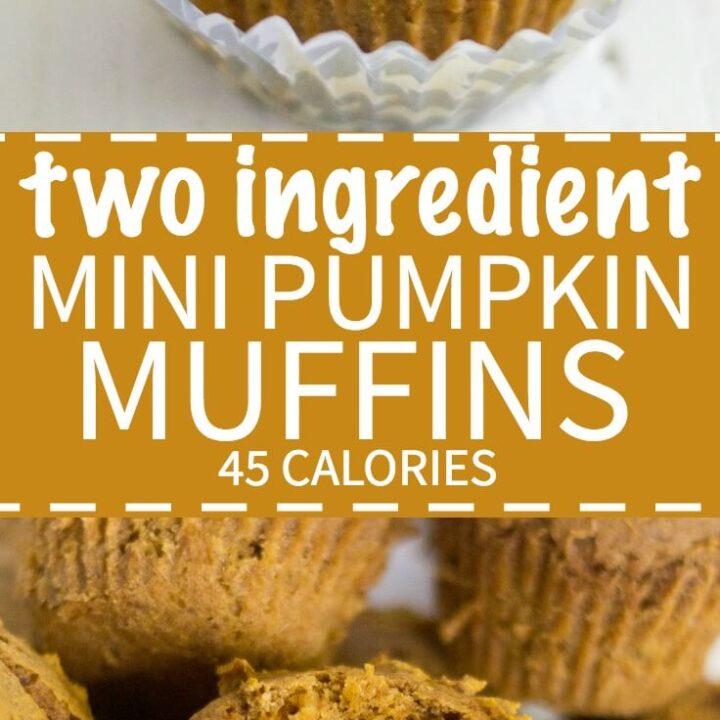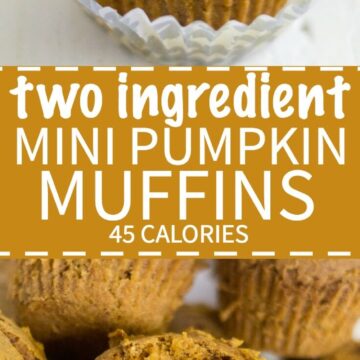 Ingredients
1

box spice cake mix

1 15-

ounce

can pure pumpkin
Instructions
Preheat oven to 350°F. Line mini muffin pan with liners and spray with non stick spray and set aside. In a large bowl, mix together the spice cake mix and pumpkin puree with a wooden spoon until all lumps are gone. Batter will be thick.

Spoon batter into prepared muffin tins, filling them all the way to the top.

Bake for 15-18 minutes or until a toohpick inserted in the center comes out clean.

Allow to cool or serve warm. Store in an air tight container for up to 5 days or in the freezer for up to 3 months.
Here are a couple of items I used to make today's recipe:
24 Cup Mini Muffin Pan
, Organic Pumpkin, 15 Ounce
, Cake Mix, Spice Cake
, White Paper Cupcake Cup Liners, Mini
Some of the links above are affiliate links, which pays me a small commission for my referral at no extra cost to you! Thank you for supporting What Molly Made!