This list of whole30 crockpot recipes brings you all the simple, healthy and whole30-friendly recipes you could ever imagine.
Whole30 is a healthy diet, but there are so many recipes that are filled with flavor and it's so easy to make whole30 meals in the crockpot.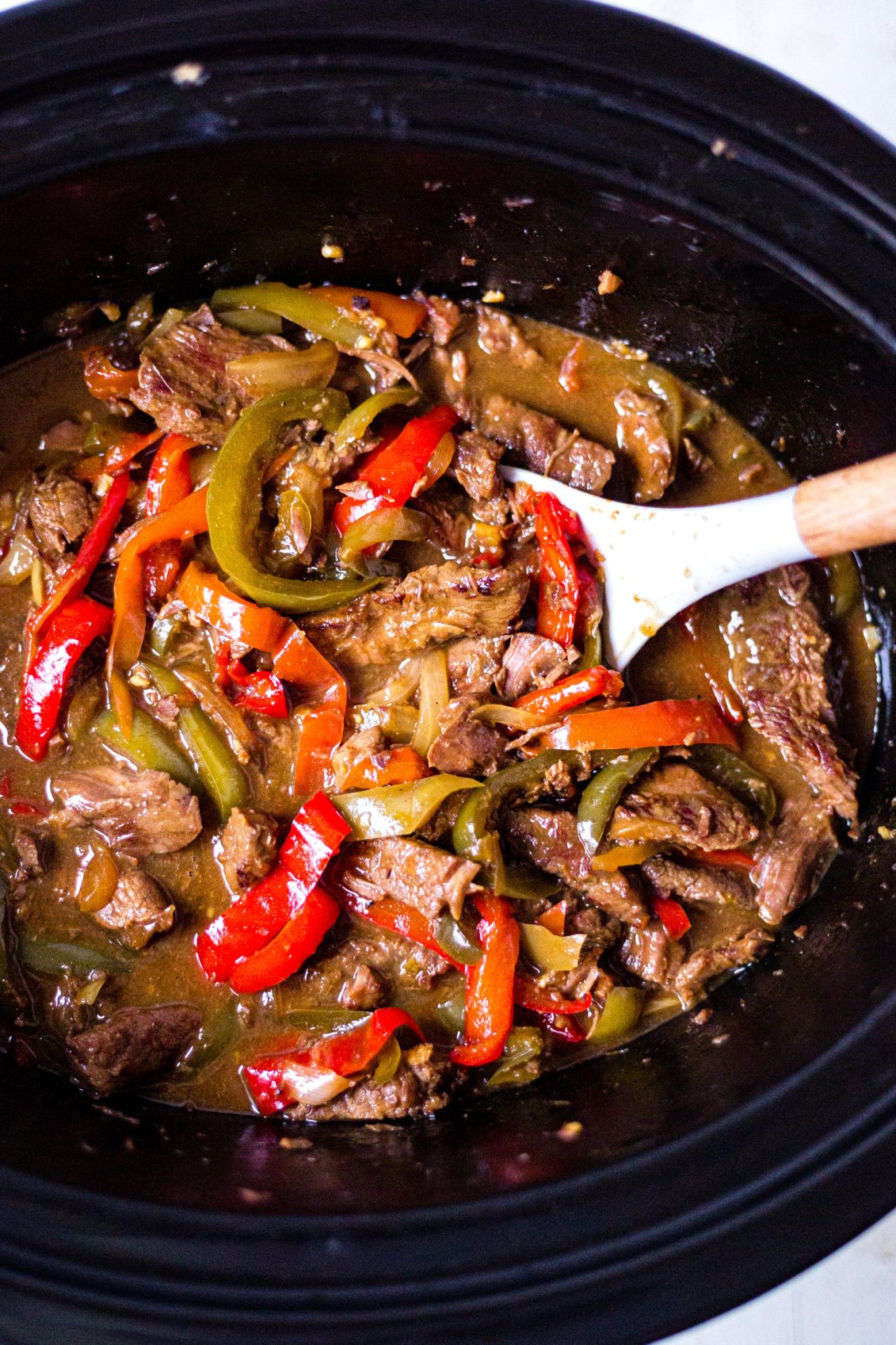 Jump to:
Whole30 Q&A
What Can You Eat on the Whole30 Diet?
All foods that are whole and real are whole30 approved. Meat, seafood, veggies, eggs, fruit and healthy fats are whole30 approved. If you're doing whole30, avoid these: gluten, dairy, sweetener of any kinda, alcohol, and vegetable oil.
How do I get started with Whole30?
The greatest way to start doing whole30 is meal planning. And if you're on this page for the best whole30 slow cooker recipes then you're in the right place. Learn about whole30, make a plan, hit the grocery store and just start!
Is Whole30 Good for Weight Loss?
Most people I know have experienced a great deal of weight loss by doing the Whole30 diet. Another great reason for it is it helps you pay more attention to the ingredients in the food we're eating, especially where added sugars sneak in. All of this typically results in weight loss.
Whole30 Kitchen Staples
Here are a few of my pantry staples when we're doing the whole30 diet. It will make your life easier if you have some of these tools.
Whole30 Ingredient Staples
There are some great ingredient alternatives if you're doing the whole30 diet. You can make any recipe taste amazing if you have the right ingredients! You may not even know they're whole30.
Whole30 Crockpot Chicken and Turkey Recipes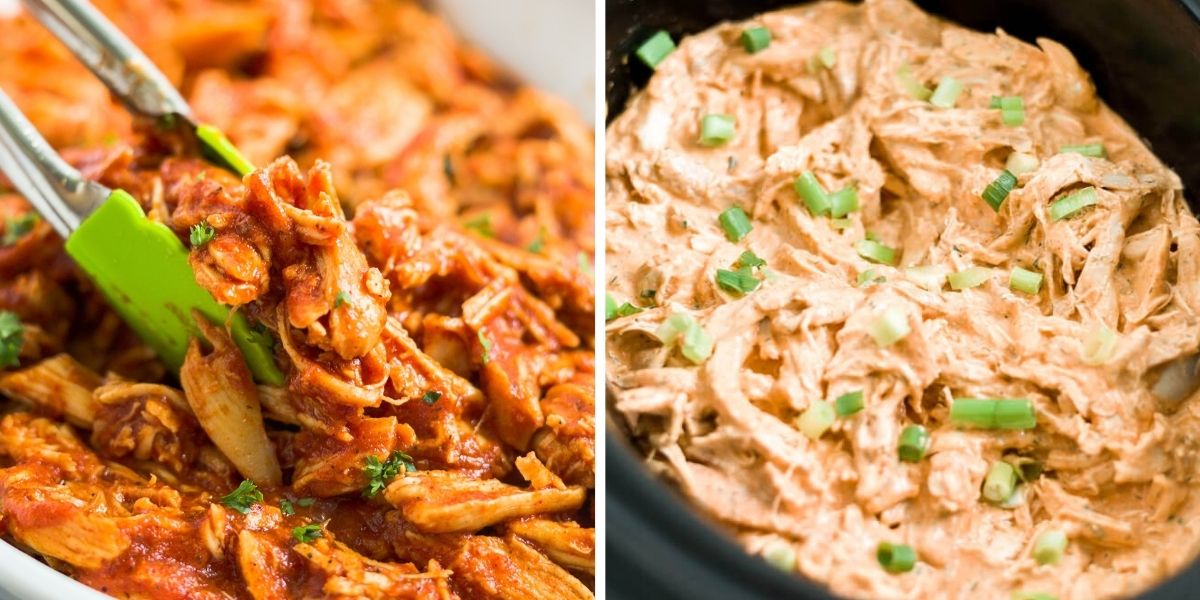 Creamy Chicken and "Rice" Soup (omit peas) | What Molly Made
Slow cooker enchilada chicken
Slow Cooker BBQ Chicken | What Molly Made
Slow cooker butter chicken
Buffalo Chicken Chili
Crockpot Healthy Buffalo Chicken Dip | What Molly Made
Slow Cooker Basil Chicken
Slow Cooker Hearty Tuscan Chicken Stew
Turkey Bolognese
Green Chili Chicken
Sticky Slow Cooker Chicken Wings
Aisan Chicken Lettuce Wraps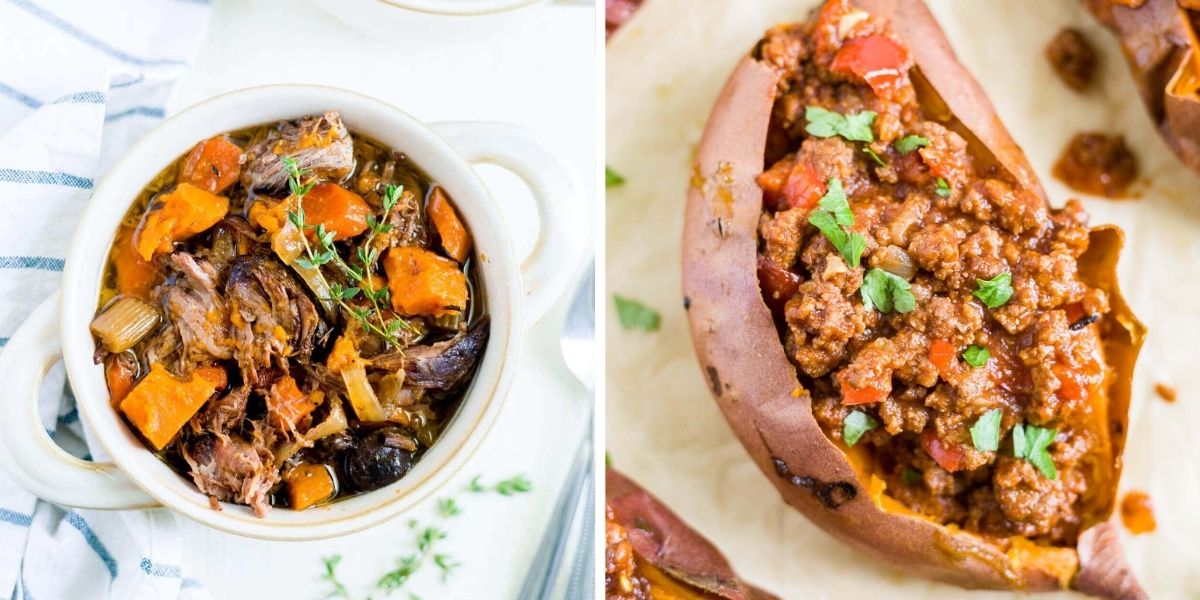 Whole30 Slow Cooker Beef and Pork Recipes
Slow Cooker Sweet Potato Beef Stew | What Molly Made
Slow Cooker Paleo Chili | What Molly Made
Healthy Zuppa Toscana | What Molly Made
Slow Cooker Healthy Sloppy Joes | What Molly Made
Paleo Slow Cooker Meatballs
Crispy Pork Carnitas (follow crockpot directions in the recipe notes) | What Molly Made
Healthy Crock Pot Pulled Pork
Slow Cooker Shredded Beef Barbacoa Tacos
Easy Crockpot Pepper Steak | What Molly Made
Slow Cooker Beef Ragu | What Molly Made
Whole30 Slow Cooker Vegetarian and Seafood Recipes
Paleo Cream of Mushroom Soup
Slow cooker vegetable korma
Spicy shrimp with Cauliflower Mash
Hearty Vegetable Soup
Spicy pumpkin crock pot soup
Slow Cooker Creamy Tomato Soup
Whole30 Slow Cooker Breakfast Recipes
Slow cooker egg bake
Easy crock pot breakfast casserole
Slow cooker vegetable frittata
Paleo Slow Cooker N'Oatmeal
Paleo Sweet Potato Hash
More whole30 recipes