Here is a list of the best PCOS supplements to heal naturally. These supplements help blood sugar for insulin resistance, heal your gut and balance out stress to reverse PCOS symptoms. These supplements have helped me with weight loss, acne, anxiety and getting my period back.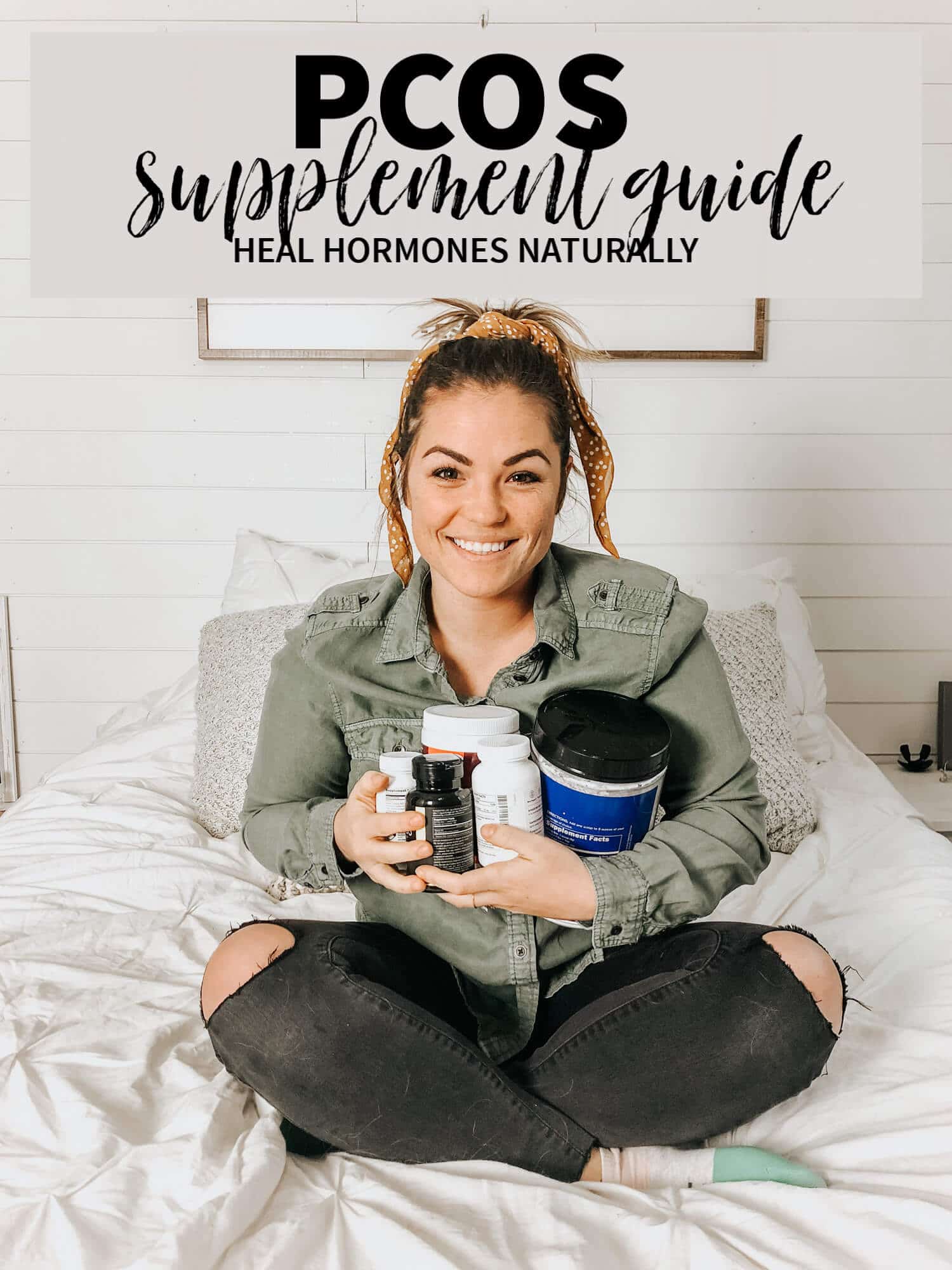 If you've been following along here and following my PCOS journey, you know I was diagnosed with PCOS in the summer of 2018. I was immediately prescribed metformin and was told to get back on hormonal birth control and that I'll likely struggle with infertility.
I know it's possible to reverse PCOS without the help of those two drugs so I decided to implement lifestyle changes to heal including eating an anti-inflammatory diet, getting blood work done, learning about which type of PCOS I have and more.
I'm proud to say I reversed my PCOS without medication, got pregnant one the first try and had another functional doctor check for blood work in 2021.
After meeting with my doctor the frist time and gettting my blood work results, I started incorporating these PCOS supplements into my routine. Keep reading for a full ist!
Can you get rid of polycystic ovary syndrome?
You can't technically cure polycystic ovary system, but you can reverse your symtpoms naturally and live a virtually symptom-free life if you work hard and make changes to your lifestyle. I am living proof I'm on my way to doing that!
I can happily say that right after those meetings and adding in the pcos supplements, I've got my period back and I've had FIVE REGULAR CYCLES. This is huge! I've never had regular cycles in my life. I owe so much of it to my diet and supplements.
Update: after writing this post we conceived our daughter on the first try!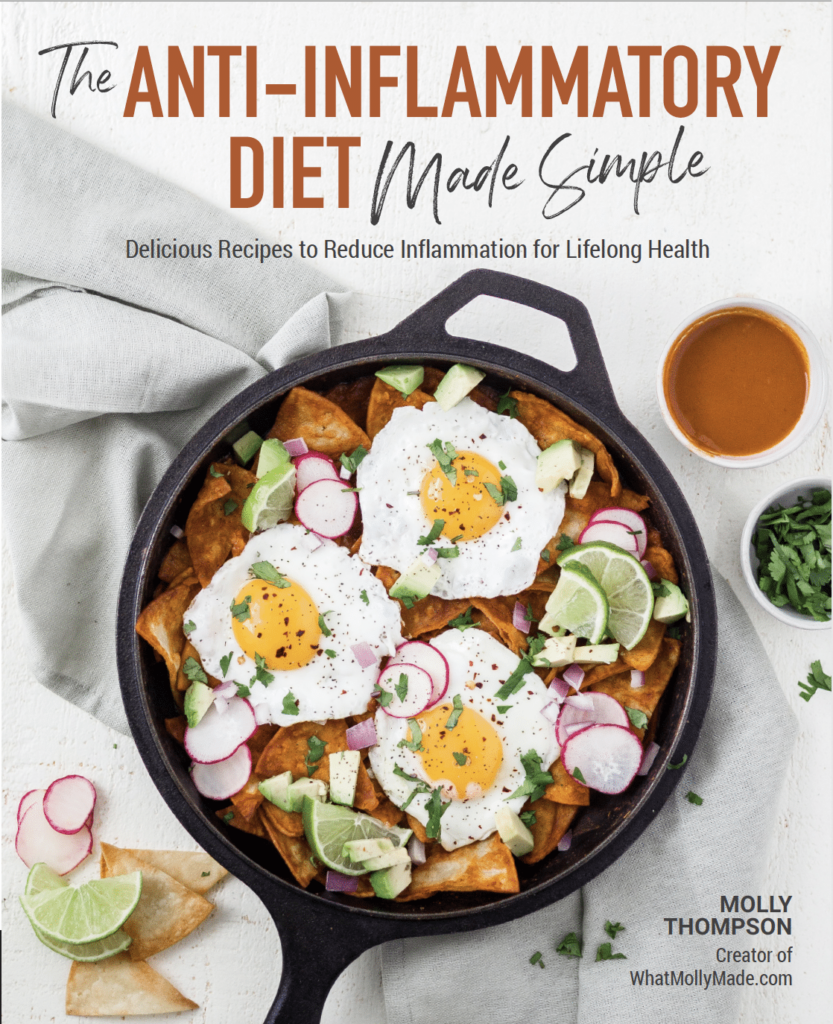 MY PCOS-FRIENDLY COOKBOOK IS AVAILABLE FOR PRE-ORDER!
This book is full of 100+ simple, gluten free, dairy free recipes for reducing inflammation and healing PCOS from the inside out. Ships to your door on July 13!
So without further ado, let's talk about the best supplements for pcos.
As always, I want to note that these are the supplements that worked for me! I always recommend seeing a doctor or working with a health coach to learn more. All of this information is from Dr. Brighten, The Period Repair Manual and Woman Code.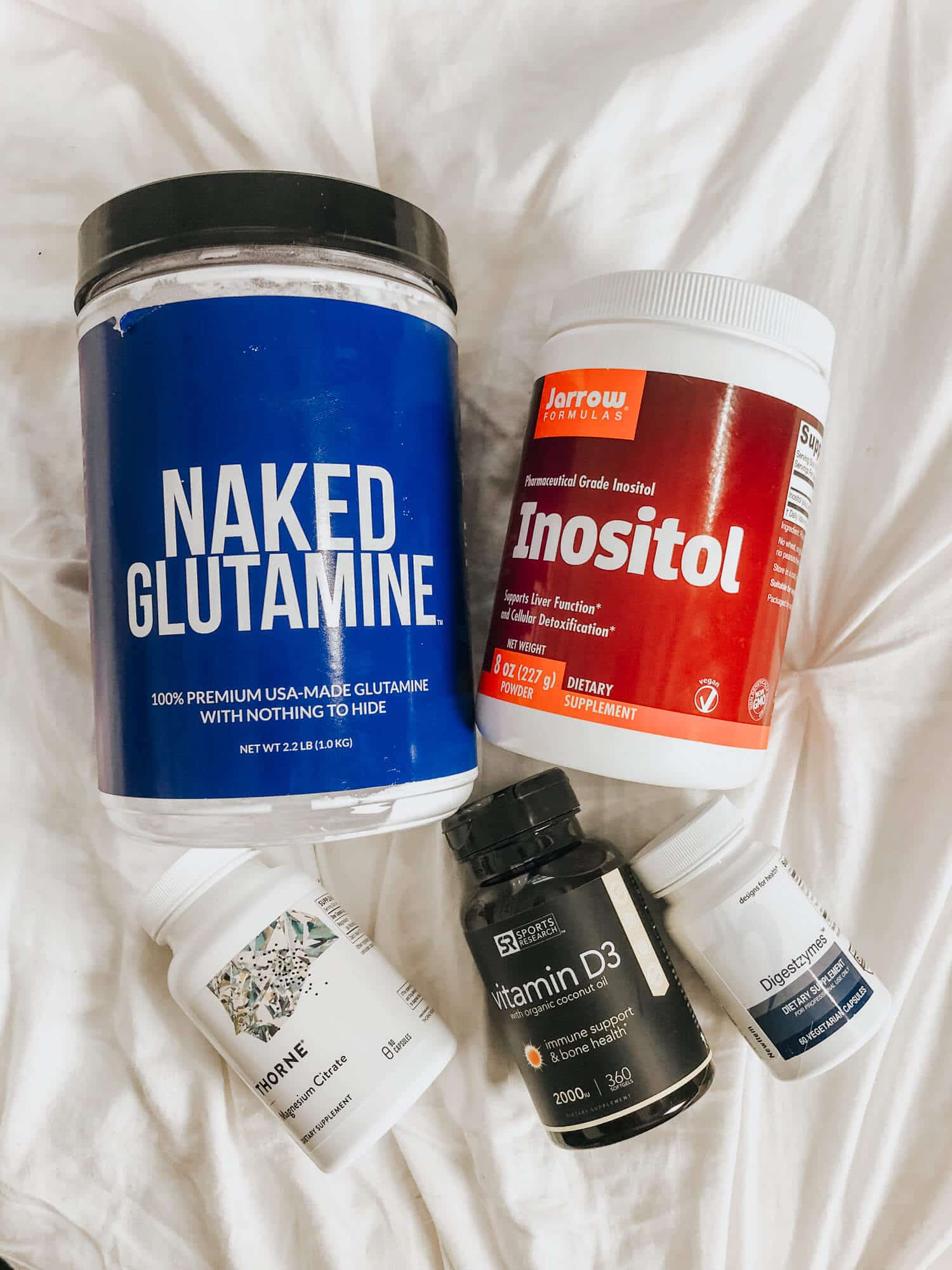 Watch my PCOS Supplements video here:
Natural PCOS Supplements:
Here are the pcos supplements I use for weight loss, acne, irregular cycles, anxiety, hair loss/growth and more! I've linked all of the high quality brands I buy here.
Magnesium: the miracle mineral
Vitamin D:
Many people, especially those in not-so-sunny locations, struggle with vitamin d deficiency.
Cinnamon
Inositol:
Probiotics:
Omega 3
Glutamine: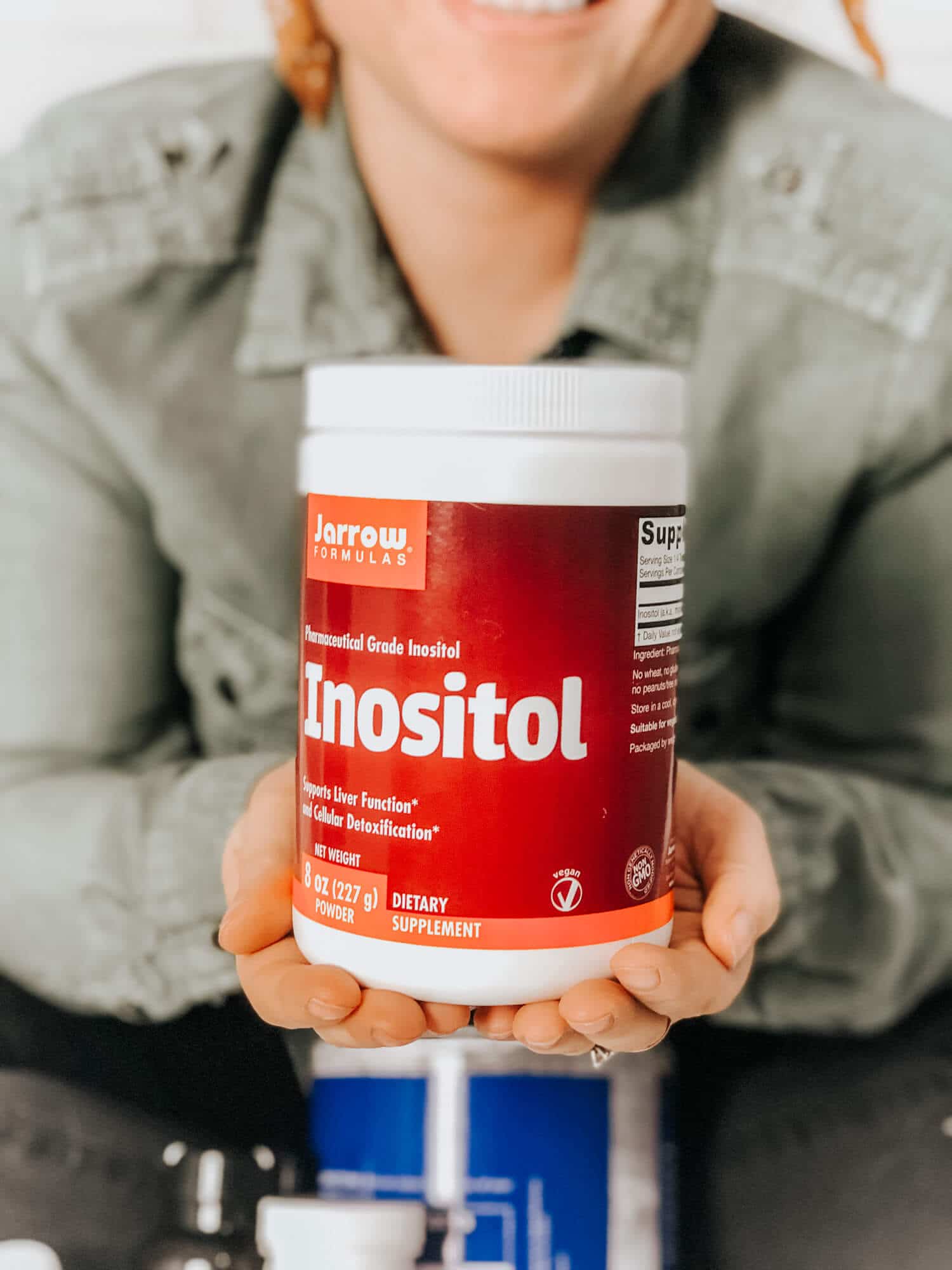 Berberine:
Zinc:
Maca: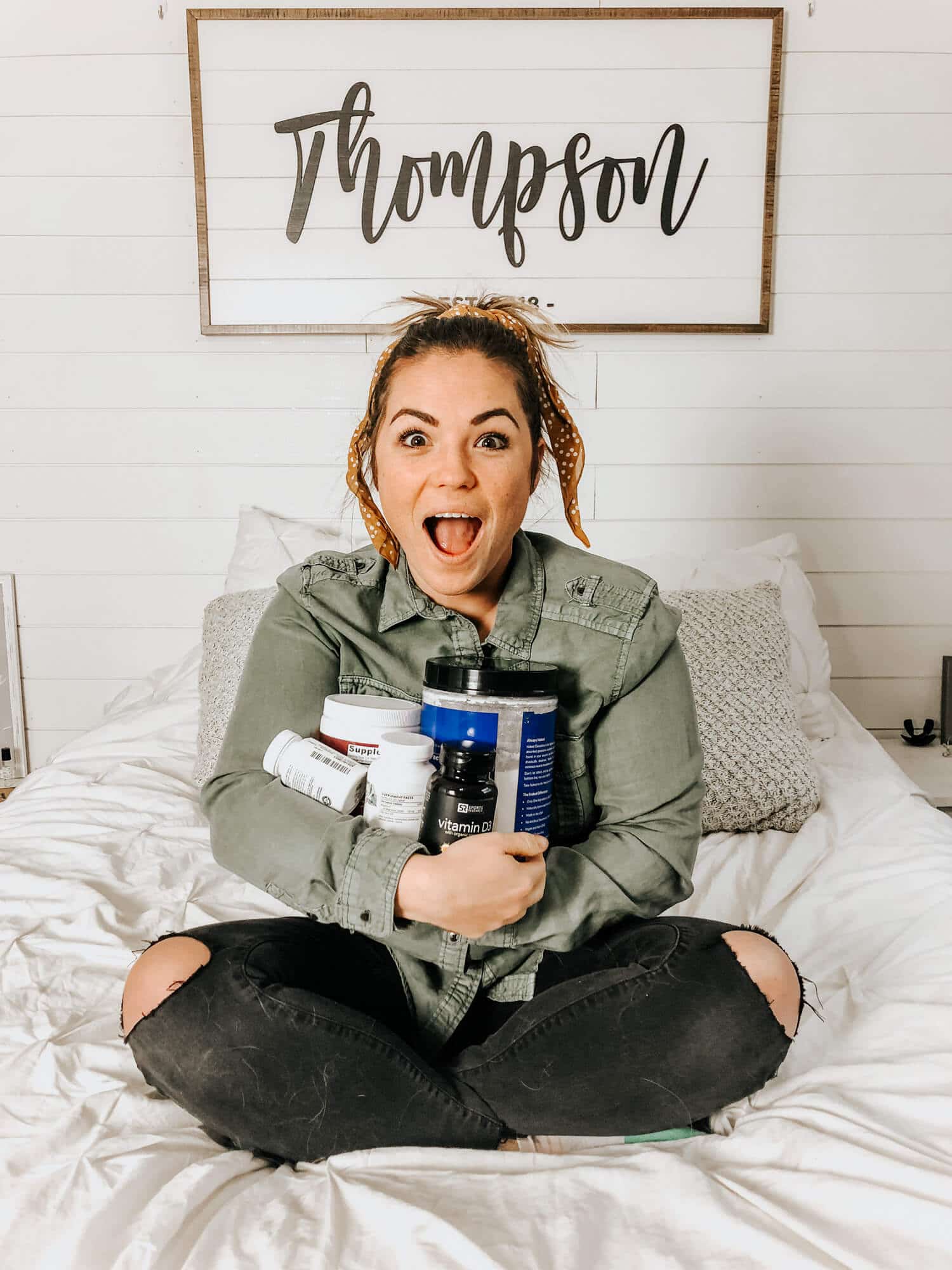 Are supplements necessary for PCOS?
The root of PCOS is a metabolic issue, so addressing blood sugar imbalances and inflammation is critical to healing. On top of that, incorporating supplements makes a massive difference. We don't always get the nutrients we need from our food and these natural supplements made all the difference for me.
How can I treat PCOS naturally?
What to avoid if you have PCOS: