I didn't realize how important a morning routine was until I found myself desperate for a change.
I didn't consider myself an unhealthy person by any means. I worked out often, watched what I ate and drank water. But what was unhealthy was my emotional and spiritual well-being. Especially in a season of change. In a matter of a few months I got engaged, went to Europe and bought a house.
On top of that I was working full time and trying to build my blog business in margins of my day.
Days bled together and my routine (or lack there of) was completely out of wack. I gained weight, slept terrible, overreacted to coworkers and friends and cried every other day. I got to a point, especially with my weight, where I was desperate for answers.
I got so fed up I went to the lady doctor in desperation, convinced I had a hormone imbalance and that medication was the answer to all my problems. What I didn't want to hear is what she told me: "I'm not trying to write you off, but it sounds to me like you're just stressed out."
That was my wake up call when I realized I didn't have a handle on my stress levels or emotions and I decided that day I was going to make some serious lifestyle change by learning to love myself, putting my emotional health first and learning to just be still.
I went to my fiance (Hearbeat Strength) and asked him what changes I could make in my life to get a handle on things. At that exact time a friend of mine mentioned the concept of the miracle morning to me. The culmination of these two things resulted in my current morning routine.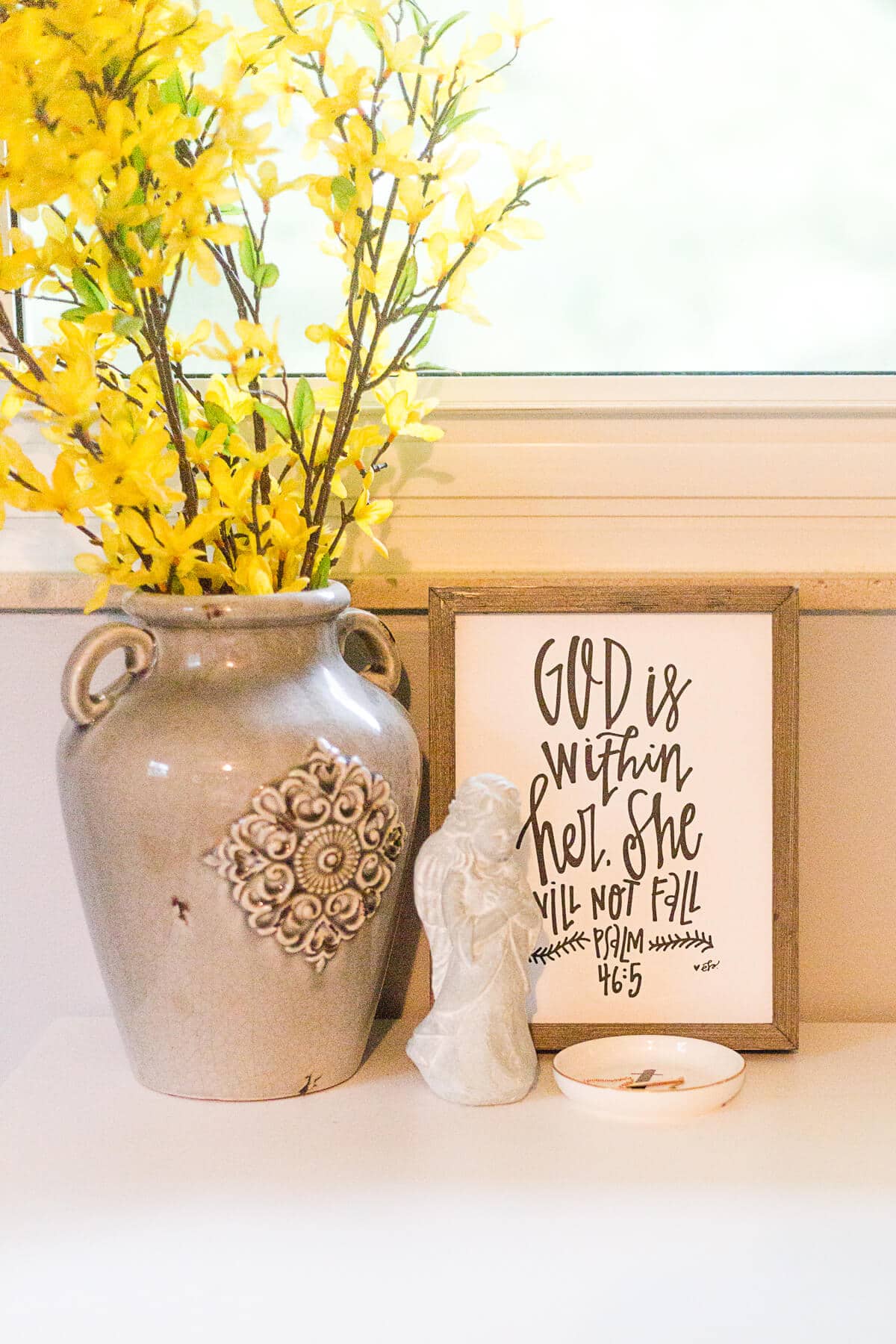 My Miracle Morning Routine
Bed Time: Believe it or not, my miracle morning routine actually starts the night before. I give myself a time range for bed time that's early enough so I don't feel groggy in the morning. For me, that's anywhere between 9:30-10:30pm.
Meditation: The moment I wake up I reach for my phone, but only to use my meditation app. I use Headspace and could not recommend this app more. Starting my day by clearing my mind and setting my intentions for the day to be more present and less lost in thought and anxiety has played a major role.
Prayer: I close my eyes again and say a prayer. This changes from day to day but I like to focus on thanking God for all that I have and being specific about what's going on in my life and other people I can pray for.
Affirmations: I spend a few minutes saying affirmations out loud. I felt kind of silly doing this at first but it's made a big difference hearing myself say it rather than thinking things in my head.

Some example affirmations are: I am so loved, I make healthy decisions, I have family and friends who care about me, I work hard, I am going to have a great day, I look good today.

Visualization: I take another few quick moments to visualize moments in my day. If I know I have a presentation later I imagine myself standing up there, confident and ready. If I need to write a blog post I imagine myself feeling energized and full of life-giving words that are going to make a difference.
Reading: I spend a few minutes reading something life-giving as well. Reading and hearing other's thoughts on life and love have taken a strong hold in my heart.

Some of my favorite reading sources are: You are Love No Matter What, Present Over Perfect, Love Lives Here, and Proverbs 31 Devotions

Journal: The last part of my morning is my grateful journal. I focus on what is rather than what's lacking and write down one specific thing I'm grateful for that day.
All of these steps happen before I even get out of bed! Before my feet hit the floor I start the day with a clear mind, clear intention and a grateful heart to take to every situation and relationship I focus on that day. Don't be afraid of the long list because sometimes each of these only take a minute or two. You could do all of these steps in less than 10 minutes! My fiance put together a morning mapping ebook to help you plan what your morning routine looks like! Grab it here.
Once I'm up I go through your typical getting ready things like making the bed, getting dressed and putting make up on. After I do that, the intentional morning routine continues with what I put in my body.
Here's what I consume each and every morning to set myself up for success:
I chug a bunch of water to clear my system from over night. I fill up my 32 ounce water and try to drink the entire thing before I leave for work.
I take vitamins every morning to supplement my body with things I may not be getting in my diet.

Magnesium
L-tyrosine
B12
Iron with Copper

Bulletproof coffee is my go-to beverage after water. It's made with coffee, real butter and triglycerides. I blend those three things together and it gets super frothy like a latte it's SO good. The extra fat in the coffee helps balance blood sugar and helps me feel full longer and really focused the whole morning.
I have about a 30 minute commute to work so I love listening to podcasts rather than the radio. They fill my head and my heart with knowledge and love and almost every single day I learn something I didn't know before. Here are a few of my favorite podcasts right now: Food Blogger Pro, Dr. Lo Radio (naturopathic doctor) and The Goal Digger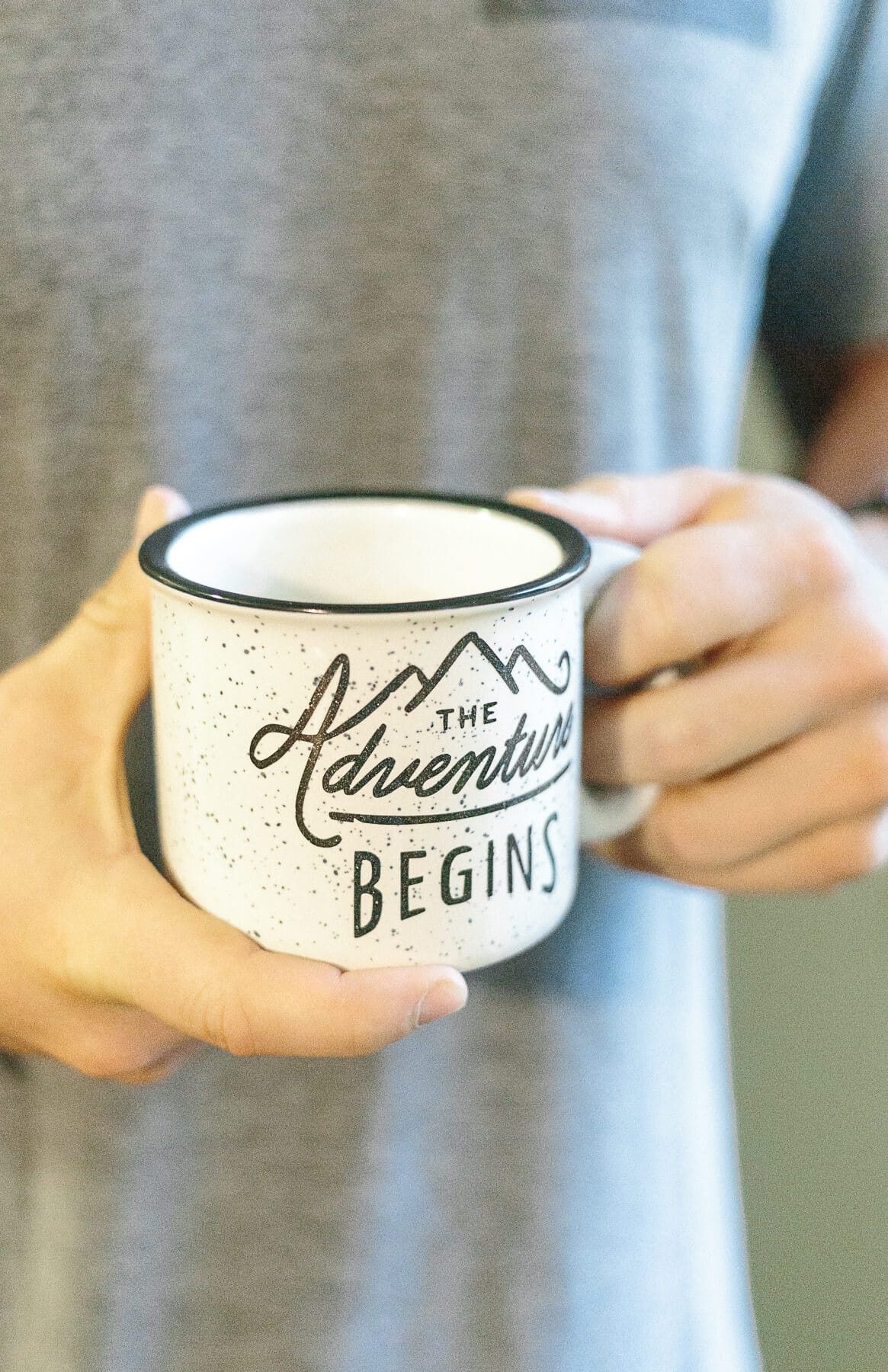 I also eliminated a few things from my previous morning routine. The biggest thing I eliminated was looking at my phone. I used to grab my phone and pull up Instagram first before I even got out of bed. I would spend minutes looking at other people's lives and comparing my life to theirs. By eliminating my phone I stop letting other people set my intention for the day and I focus on everything I'm grateful for. Unless it's to meditate, play a podcast or play music while I get ready I don't touch my phone until I get to work.
By the time I get to work I've put in every effort to set myself up for success that day. I've focused on all areas of my well being and even found time to learn and grow along the way.
I didn't get all of these things right the first time, though. It's been months of trial and refinement to find a routine and timing that works for me. Changing habits is really hard. There were days I just wanted to keep sleeping and I would forget to take my vitamins.
But my emotional health and the relationships that were being affected, my WHY, was more important than the instant satisfaction of sleeping in.
Over the course of the last 4 months these steps have become a part of my every day life and my every day miracle morning routine. I don't get it right every morning but I make it a priority to get pretty darn close.
One week after doing this routine I lost 5 pounds without changing my exercise or diet at all. My stress levels decreased instantly significantly because I found myself not caring about things I would have been up in arms over. My relationships at work and at home strengthened because I had time to put things in perspective and most importantly, I learned how important it is to love myself.
So I don't know what season of life you're going through or if you're facing something tough, but if you are, try implementing one or all of these steps into your routine. Also know that you are not alone and that there are so many of us who struggle with hardships and stress every day and there is a light at the end of a dark tunnel.
My fiance and I put together a FREE resource to help you plan what your morning routine looks like. Grab the ebook on his website here and let me know if you have any questions at all!