Halloween bark is made by melting chocolate, spreading it in a thin layer and topping it with candy and snacks like eye balls, M&Ms, pretzels and more.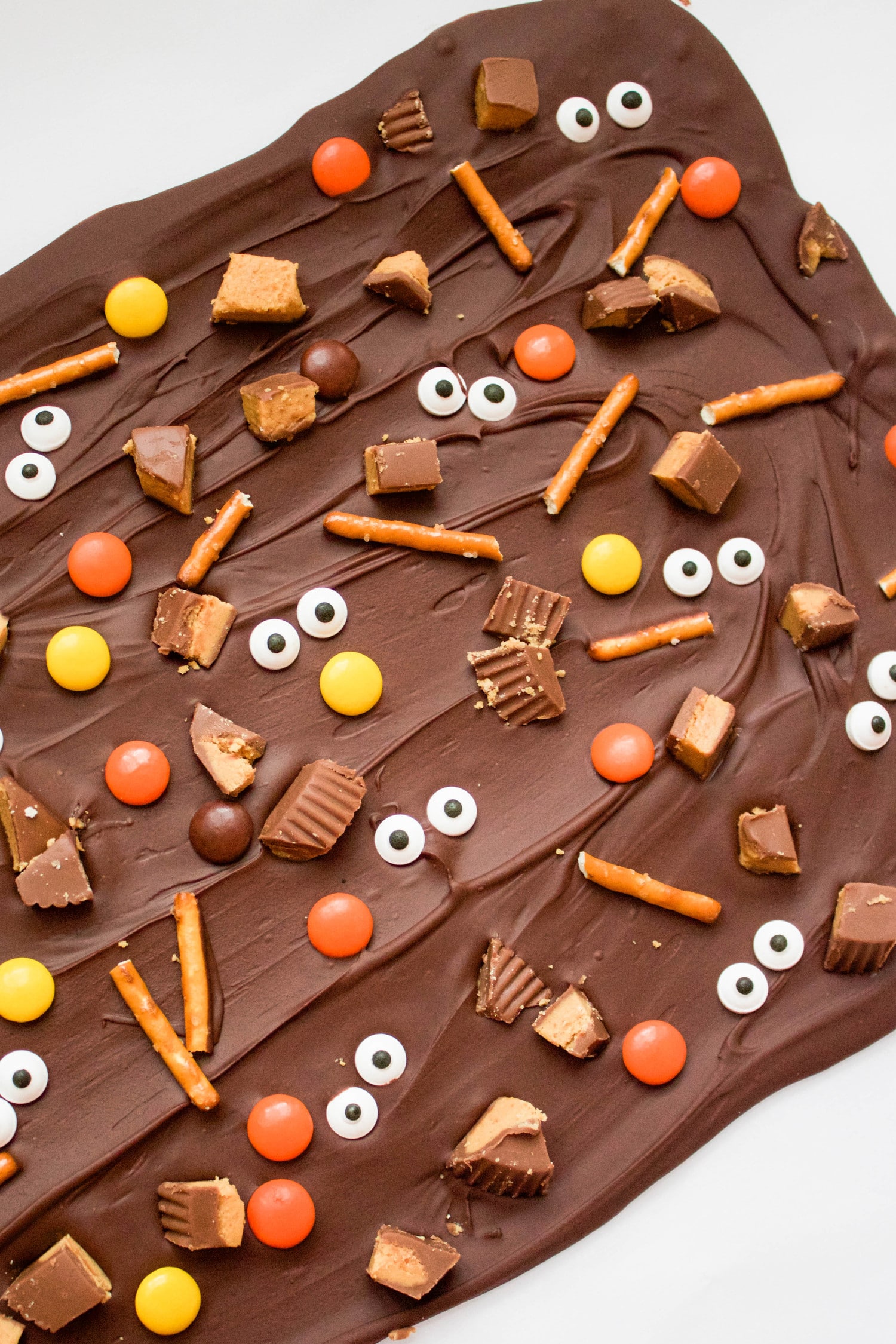 Looking for something to step up your halloween candy game?
Look no further. This recipe will do exactly that.
P.S. it only takes minutes to make!
If plain old candy bars just won't cut it for you, you can now make this halloween bark for your haunted holiday for a quick and easy treat. It is so fun and creative that all your friends and guests will be so impressed. They don't have to know it's so easy!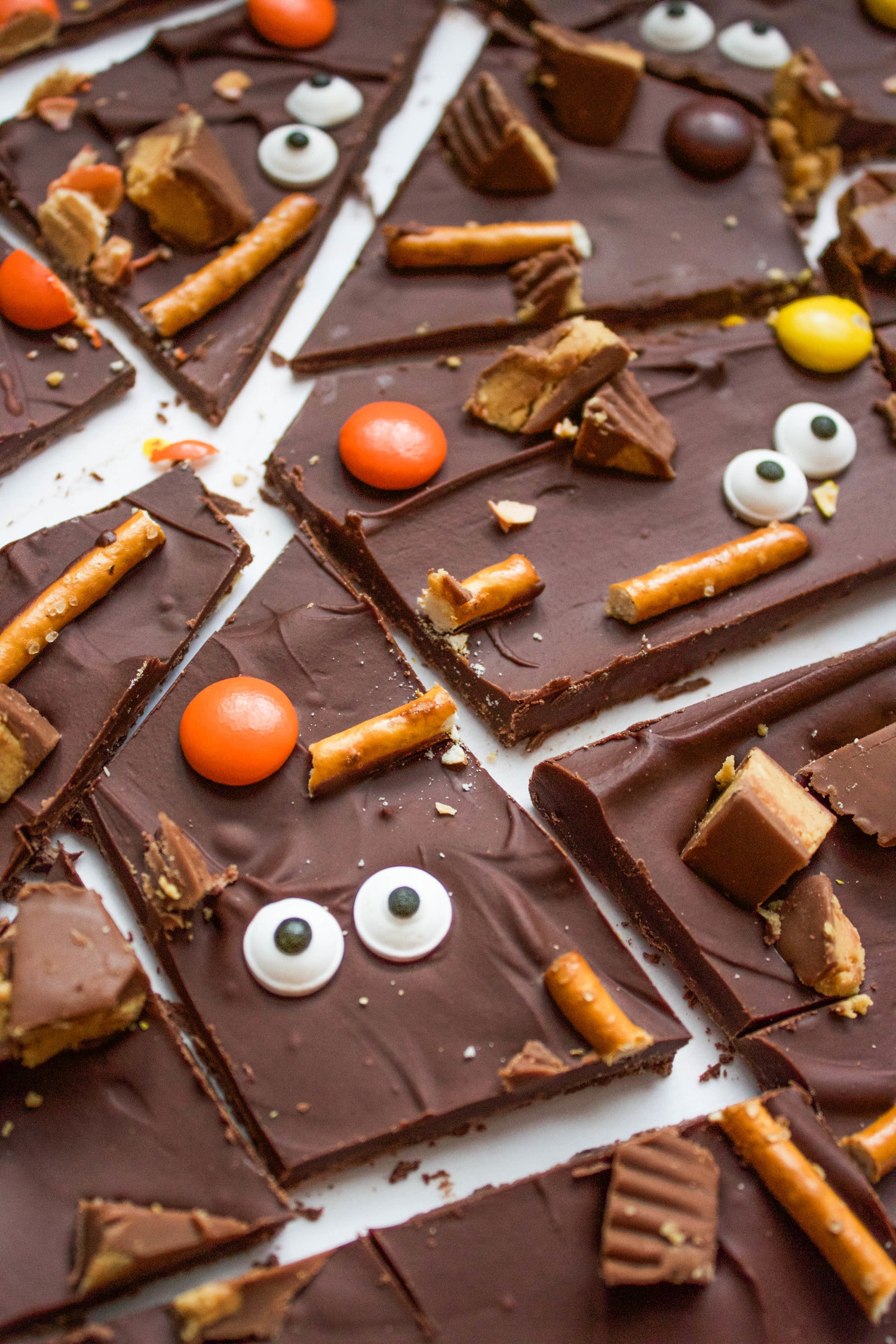 Chelsea used to come trick or treating with my sisters and I. Back in the day we'd take a pillow case with us and that's how we would carry our candy from house to house. Sling that baby over your shoulder and run as fast as you can around the neighborhood.
We'd get back to our house and separate our candy to see how much of everything we got. Anyone else do that? That was the most fun part to me.
Spending time with my sisters (including Chelsea) and trading our favorites to make sure we all had every type of candy we loved.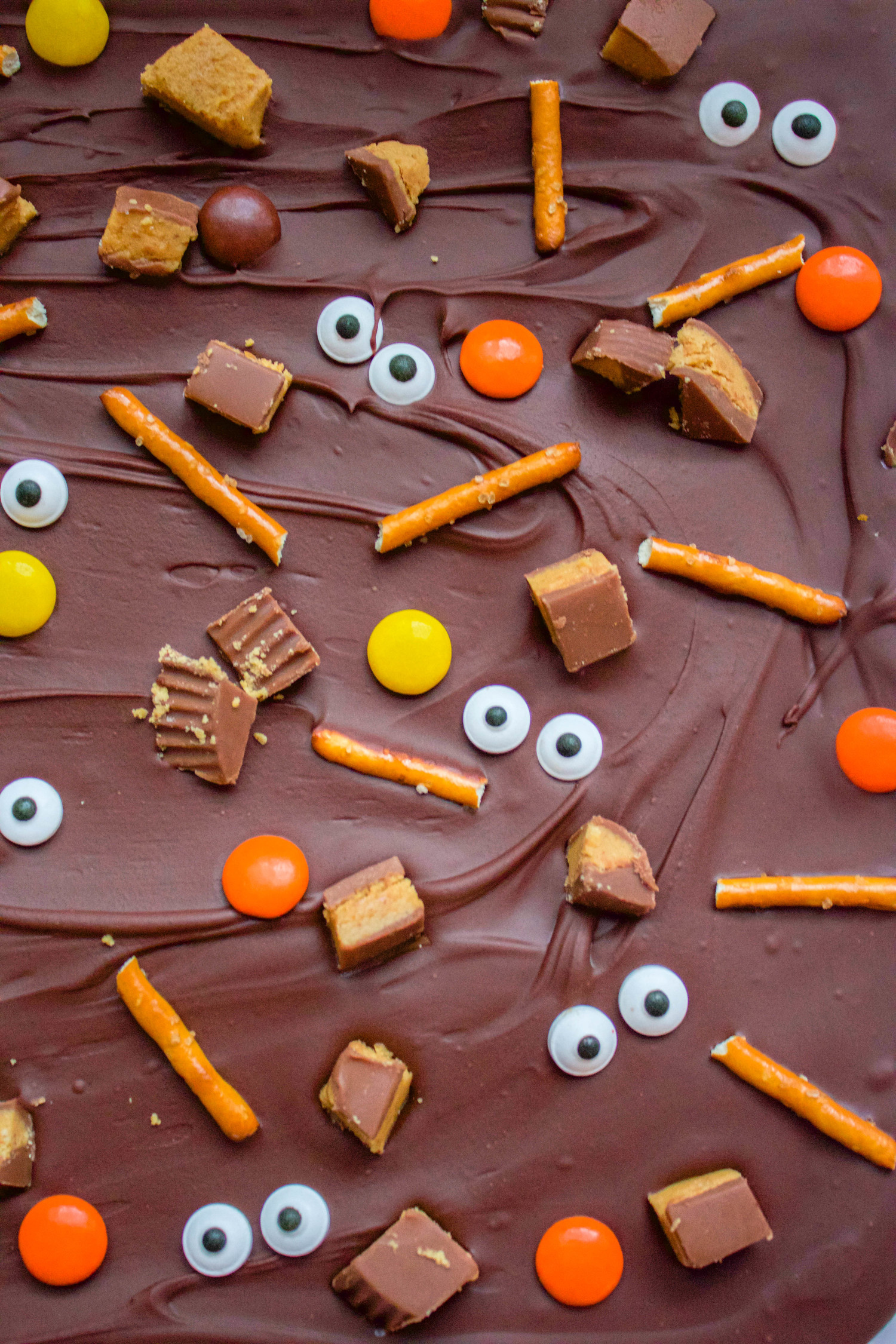 My favorite was always Reese's, so naturally I had to put that on my Halloween Bark. But you can put anything on it. Whatever that candy you were trading your siblings for, top this bark with it. You can truly make it your own and don't be afraid to get crazy!
No matter what you choose, the base is simple: semisweet chocolate. Just add your fav candy. But the highlight of the spooky snack is the edible googly eyes staring up at you. I got them on amazon, but you might be able to find them at your local grocery store or even make your own. They are a must for this recipe. They just make it so fun and creepy at the same time.
More Halloween Recipes
How Do You Make Halloween Bark?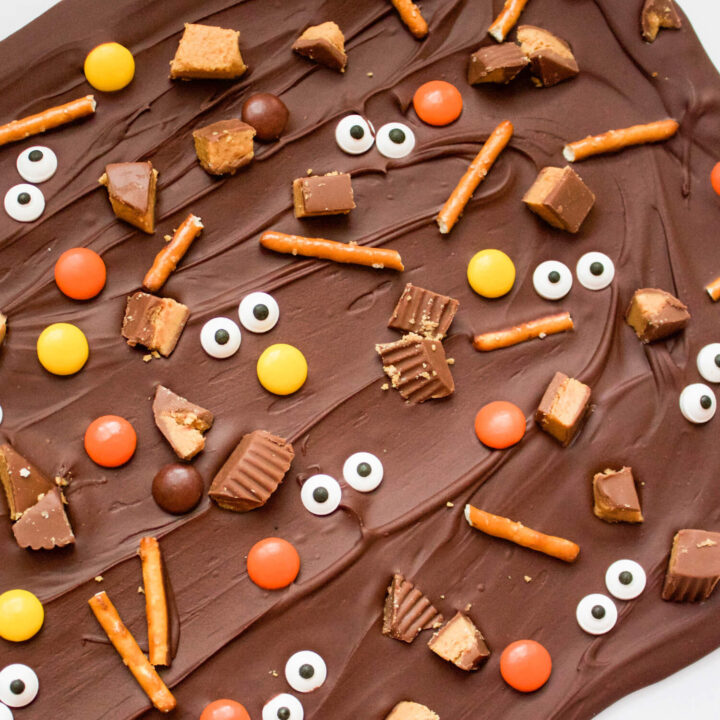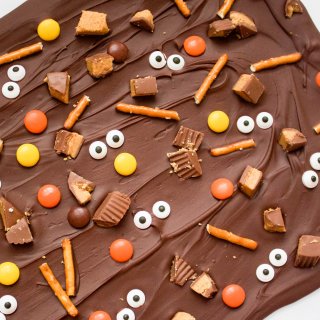 Ingredients
3

cups

semi sweet chocolate chips

3

cups

assorted candy
Instructions
Line a baking sheet with parchment paper.

Melt the chocolate chips in a double boiler or in the microwave. If you melt in the microwave, heat for 30 seconds, stir and repeat until melted to avoid burning.

Pour the melted chocolate onto the parchment paper. Using a rubber spatula, spread into an even layer about ¼ inch thick.

Sprinkle the candy on the chocolate and place it in the fridge for at least 30 minutes until the chocolate has hardened.

Once cooled, transfer to cutting board and cut in random pieces. Serve right away or keep in an air tight container.
This recipe was inspired by Just A Taste's Halloween Candy Bark.