After a few of my coworkers put in extra hours this weekend (and week) to help the sales team and me indirectly, I decided a Wednesday pick me up was in order! #LifeAtApparatus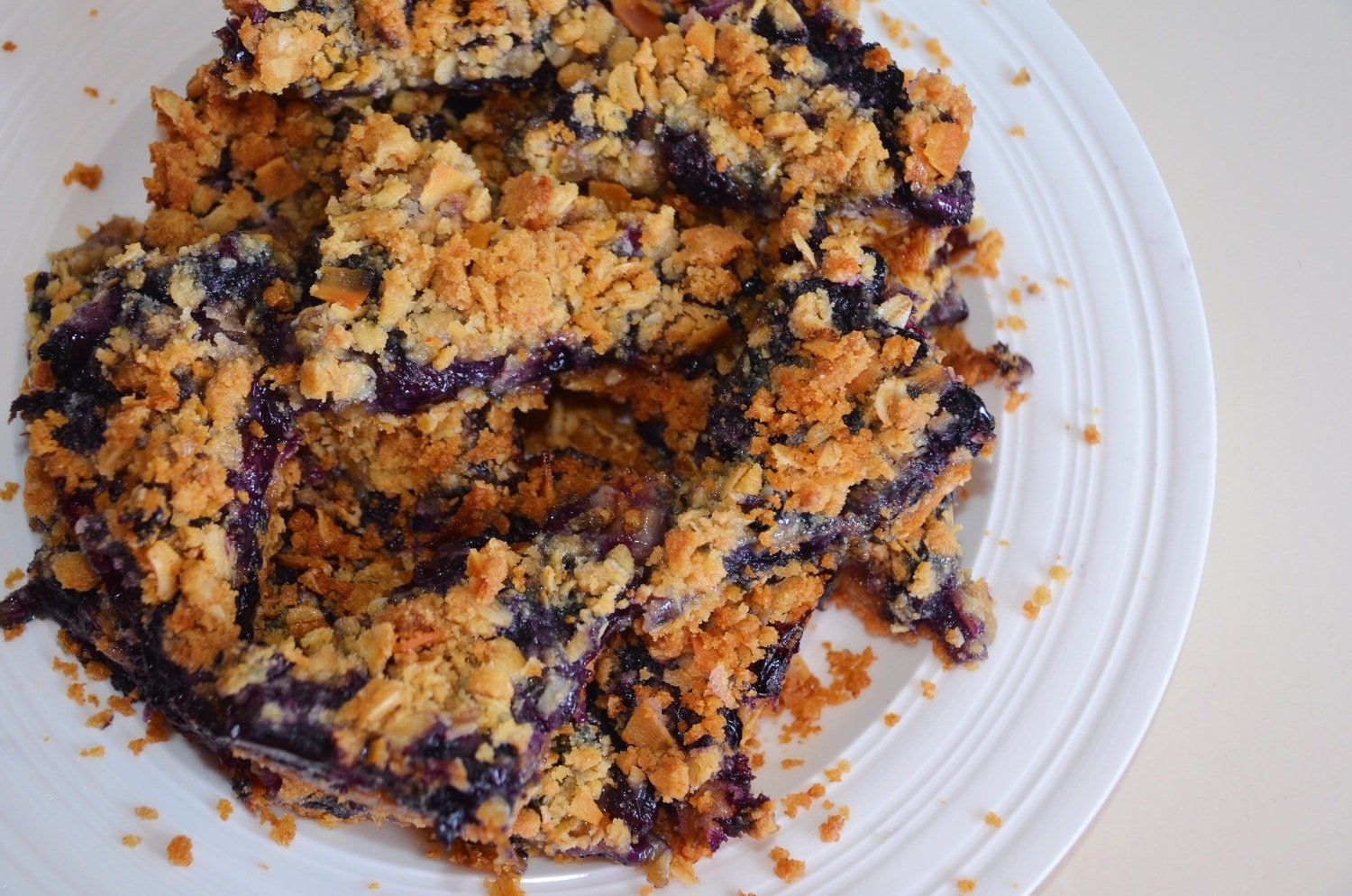 I had some blueberries remaining from a 5 pound box and I wanted to use ingredients I had on hand - the final product were these gooey breakfast bars. They were a hit! Nothing says summer and breakfast more perfectly to me than blueberries.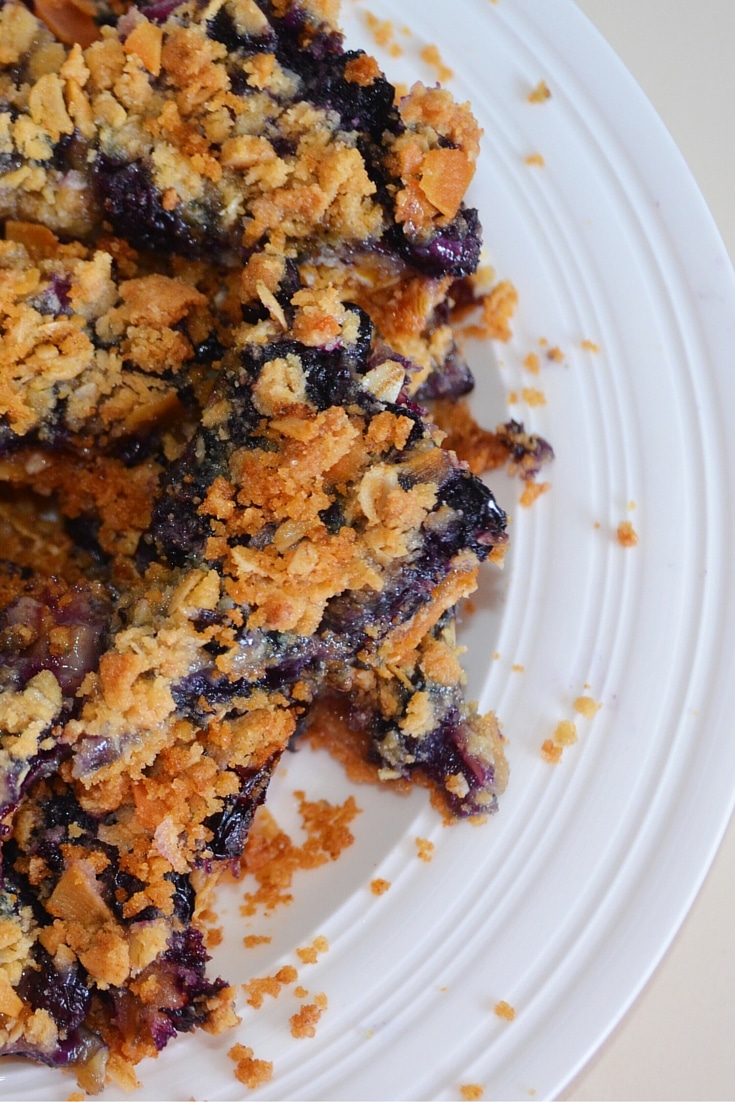 I remember summers spent in Molly's kitchen watching her mom slice fruit just about as fast we could eat it. She would stand at the counter cutting watermelon and strawberries and they would be gone the second she dropped them in the bowl.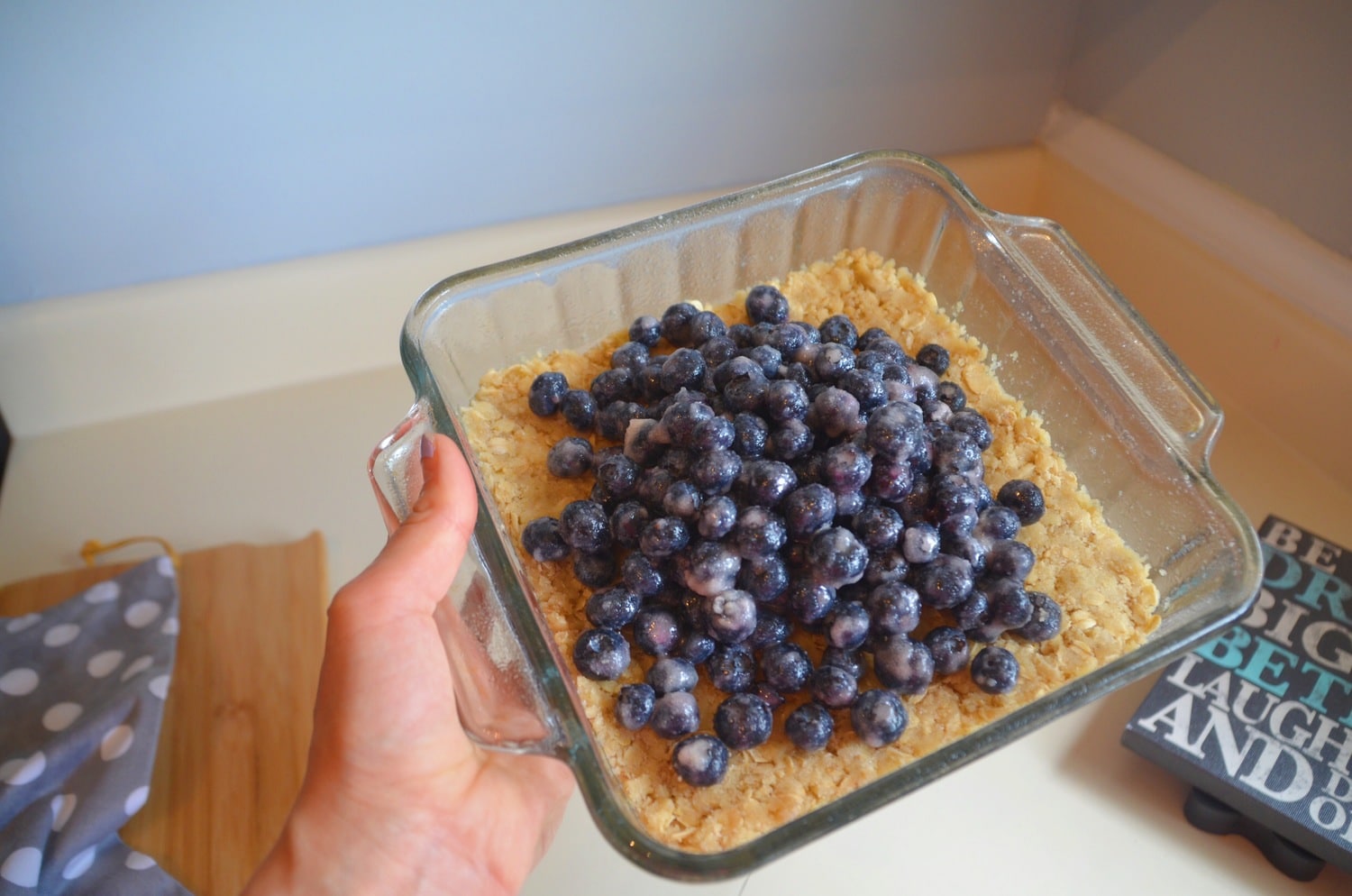 My mom has always kept fresh blueberries in the refrigerator and I have always been a sucker for the BOGO deals on blueberries; they are by far my favorite fruit, if you count tomatoes as a veggie that is.. if not they are an even match.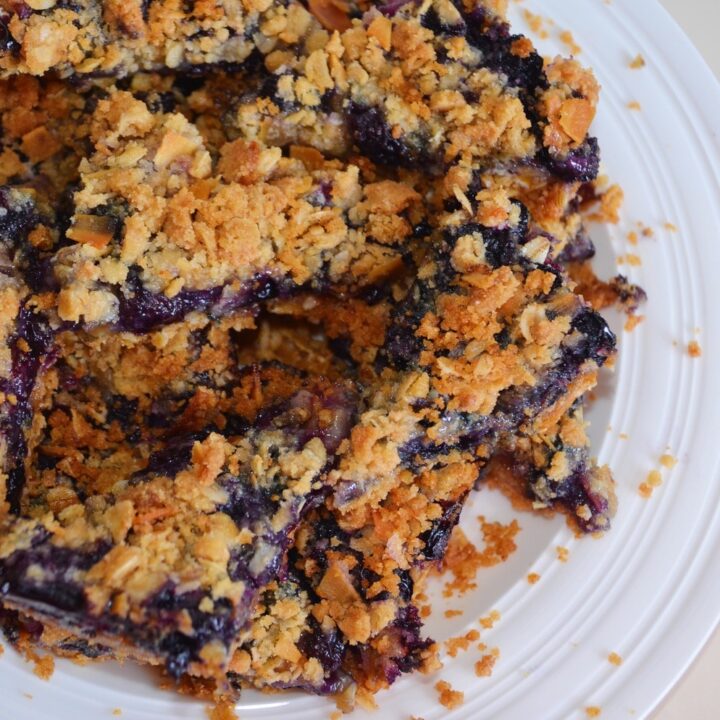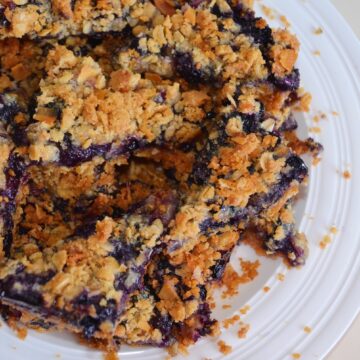 Ingredients
Crust and Crumble Topping

1/2

cup

1 stick unsalted butter

1

cup

all-purpose flour

3/4

cup

old-fashioned whole-rolled oats

NOT instant

1/2

cup

granulated sugar

1/4

cup

light brown sugar

packed

1/4

cup

Toasted coconut

optional

Pinch

salt

Blueberry Layer

12

ounces

2 cups blueberries (fresh or frozen; I used fresh)

1/4

cup

granulated sugar

2

tablespoons

lemon juice

1

tablespoon

all-purpose flour
Instructions
Preheat oven to 350F. Spray an 8x8 baking dish with cooking spray; set aside.

In a large, microwave-safe bowl melt the butter for 1 minute.

Add the flour, oats, sugars, optional salt, and stir to combine. Mixture will be dry and sandy with some larger, well-formed crumble pieces. This makes up the crust and crumble.

Set 1 heaping cup of the mixture aside to be sprinkled on later as crumble topping.

Transfer remaining mixture to prepared pan, and using a spatula or your fingers, hard-pack the mixture to create an even, smooth, flat crust; set aside.

In a large mixing bowl, add all ingredients for the blueberry layer and combine.

Distribute the blueberry mixture over the crust and sprinkle with the remaining crumble topping mixture.

Bake for about 55 minutes, or until the crumble is golden and the blueberry center is set. Be sure to watch the bars as they cook because the juiciness and fresh/frozen blueberries will add or reduce cook time.

Allow bars to cool completely before slicing and serving. Rushing this will result in messy and broken bars. Bars will keep for up to 1 week or refrigerated for 10 days.