Thick and puffy snickerdoodles are an easy recipe to make. You can whip these up in less than thirty minutes!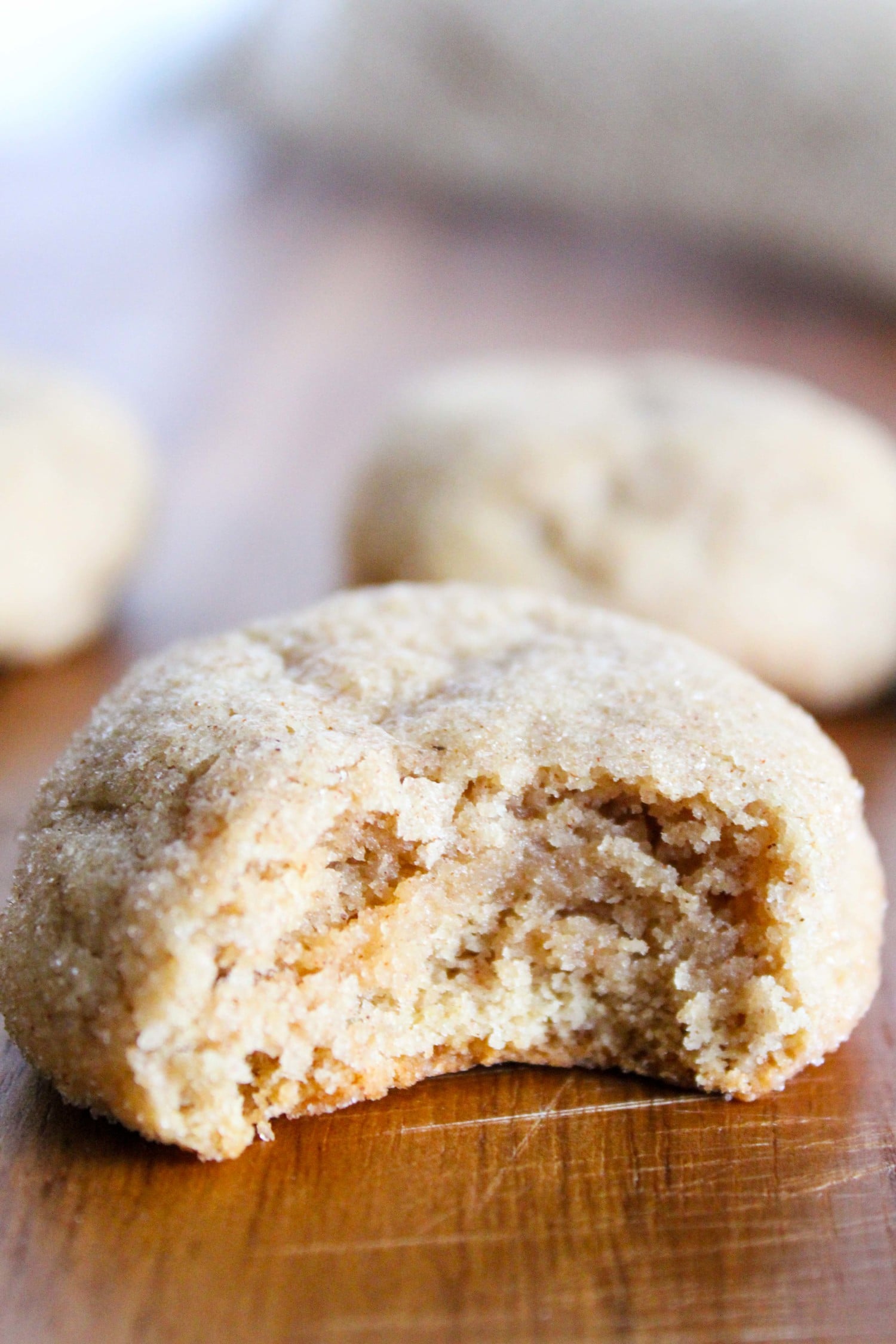 There are two types of snickerdoodles out there:
Thin and crispy on the outside and chewy on the inside like our Molasses cookies.
Soft thick and chewy ones like these!
We've tried both and think they're equally delicious, but we love these fluffy, cloud-like cookies from Sally's Baking Addiction. Why reinvent the wheel when she has come up with such a perfect pillowy cookie that comes out perfect every time?
I made these in November for a coworker's birthday and decided to freeze the leftover dough for Christmas cookies. Best idea I've had in a while. Which is why these are number 7 in our week straight of cookies. Even though these are last in the line-up they certainly aren't last in flavor.
It was a Wednesday and I was planning on making these on a Thursday and taking them Friday for my coworker's bday. When I found out she wasn't going to be in that day I had to quickly change my plans and make them that day to give to her Thursday. I ran to the store, grabbed the ingredients and rushed home to get them started. I was really stressed I wasn't going to be able to get them done. What if they didn't turn out right? What if they took too long and I was up until 1am (I like my sleep, people).
A lot of times snickerdoodles don't turn out like you intend them to. They can be left flat and crispy and I was so nervous these would be a baking fail. Luckily, these cookies are the easiest ( and most delicious) cookies I've made in a while (thank you Sally!). Start to finish these were done in about 20 minutes. These are a game changer. Dangerously delicious and so so easy to get done.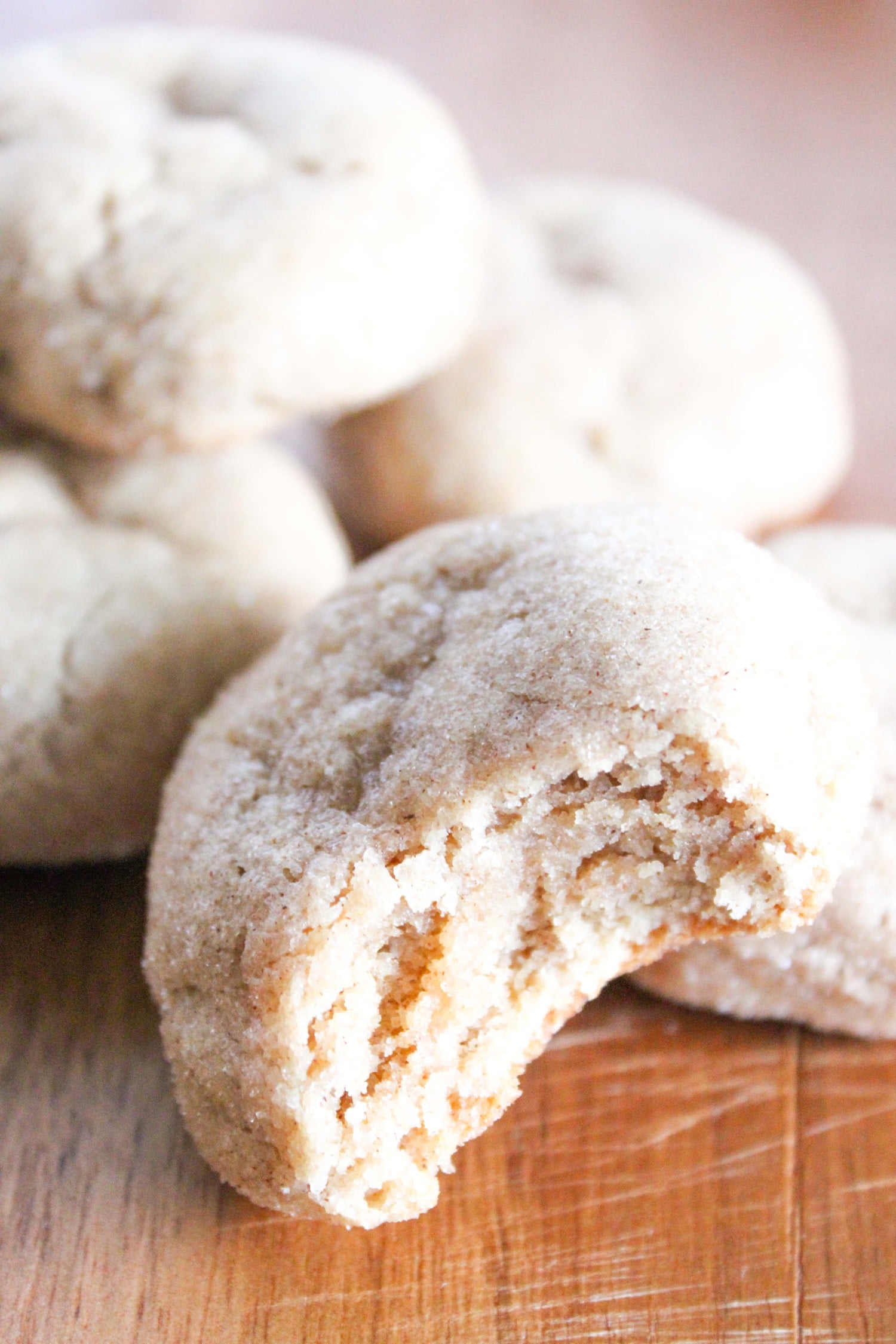 They're a timeless cookie that make a tasty addition to any cookie tray. They've been a favorite of mine forever. They're simple and loaded with cinnamon sugar. They're so easy to make and don't require any dough chilling or special ingredients. The only one you may not have in your pantry is the cream of tartar. Which is necessary to this recipe and to any snickerdoodle out there.
The first batch I made I overcooked just slightly so I reduced the cooking time by 1 minute and they turned out perfecto ?. The edges of the cookies started to turn golden brown and the tops and inside were soft and chewy.
So, thank you, Sally for coming up with the softest, cinnamon sugar, delicious bites of pillowy heaven. They are a classic recipe that we will continue to make for years. We highly recommend making these for all the snickerdoodle lovers (everyone) in your life!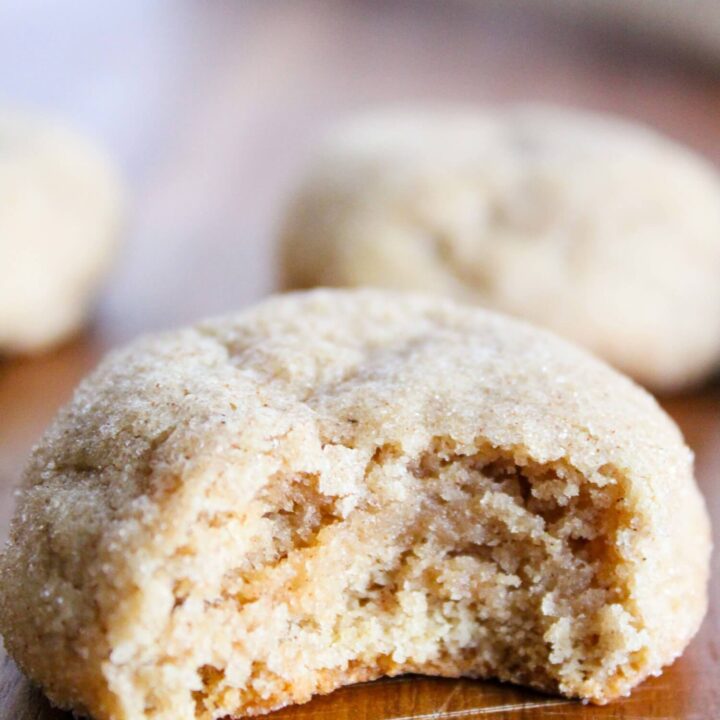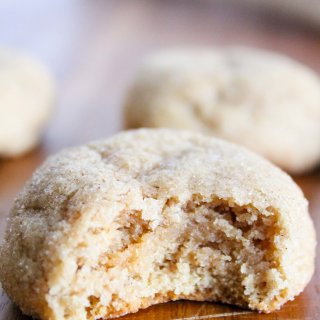 Ingredients
1

cup

2 sticks unsalted butter, softened to room temperature

1

and 1/3 cup

267g granulated sugar

1

large egg

2

teaspoons

vanilla extract

3

cups

375g all-purpose flour

2

teaspoons

cream of tartar

1

teaspoon

baking soda

2

and 1/2 teaspoons ground cinnamon

1/2

teaspoon

salt

Topping:

1/4

cup

50g granulated sugar

1

teaspoon

cinnamon
Instructions
Preheat oven to 375F degrees and line two cookie sheets with parchment paper. Set aside.

In a large bowl, using a hand-held or stand mixer, cream butter on medium speed for about one minute. Add the sugar and beat on medium speed until well combined and fluffy and light in color. Mix in egg and vanilla. Set aside.

In a medium bowl, whisk together the flour, cream of tartar, baking soda, cinnamon, and salt. Mixing on low speed, slowly add the dry ingredients to the wet ingredients in 3 part increments. The dough will be think, this is okay. You may have to finish stirring the last increment by hand.

Roll 2 Tablespoons of dough into balls and then roll them in the cinnamon sugar topping. Place on prepared baking sheets. You may want to push the dough down slightly with your palm. Bake cookies for 10-11 minutes. Let cookie cool on baking sheet for approximately 10 minutes and transfer to wire cooling rack to cool completely.

Serve immediately or store in an air tight container for up to a week. You can freeze the baked cookies for up to 2 months or freeze the dough for up to three months to bake quickly. Be sure to allow cookies to defrost prior to baking.