Peanut butter lovers rejoice! On day 4 of cookie week we bring you the softest peanut butter cookies. They're fluffy and chewy and exploding with peanut butter flavor.
Without a doubt, this cookie is the biggest crowd pleaser of all time. Who doesn't like a peanut butter cookie stuffed with a Reese's Cup? When in doubt, make these because they are a gaurenteed win for anyone you make them for.
They're so soft and pillowy and melt in your mouth with every bite. The best part about these is they are so versatile. This peanut butter cookie recipe can be the base of so many delicious cookies. Like our Monster Cookie Cups, and our Peanut Butter Blossoms we're sharing later this week. You can even leave them plain or add some M&Ms to the batter.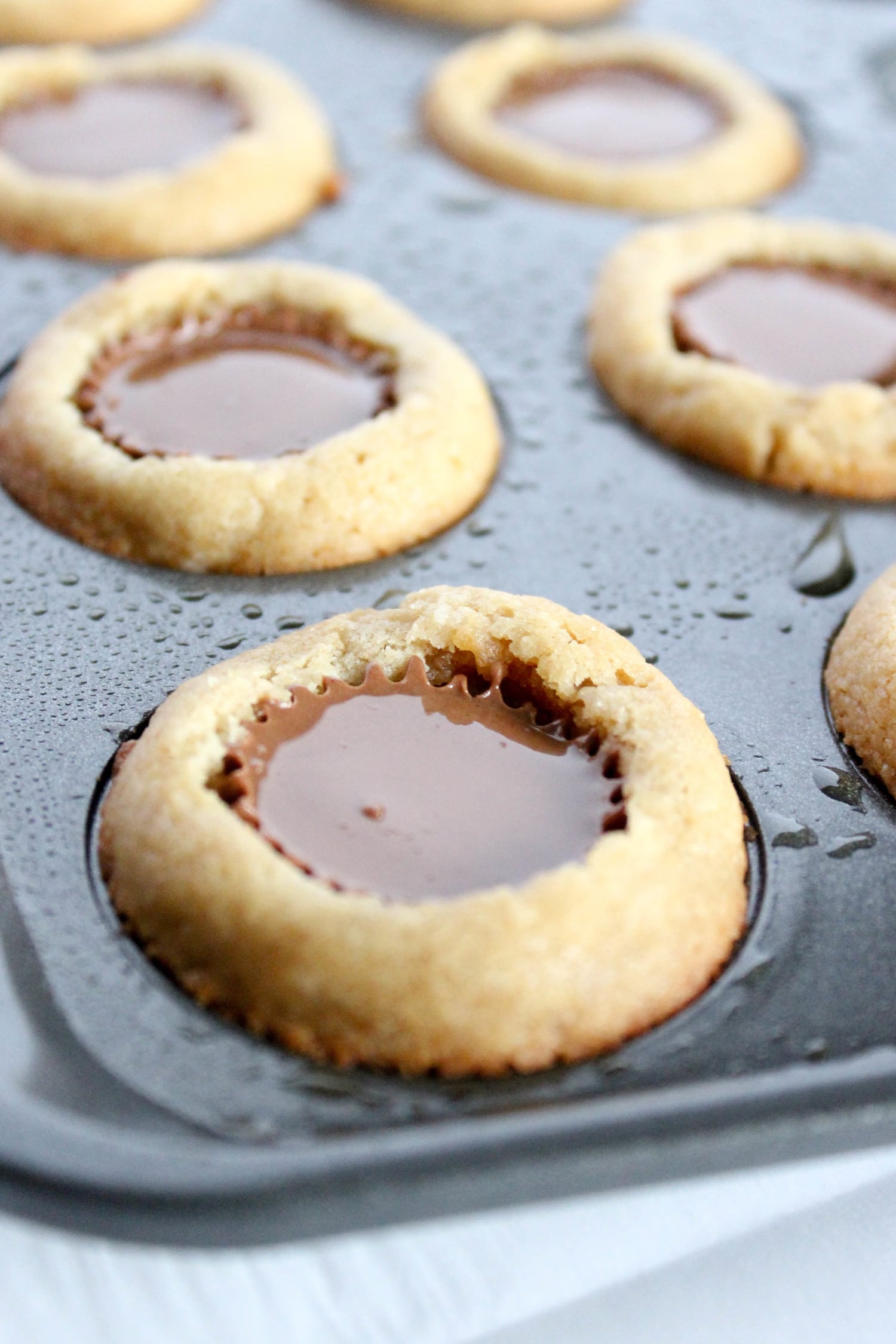 In this case, we went with the Reese's. Who could say no to a peanut butter cookie with more peanut butter and chocolate inside? It's a peanut butter cookie GOLDMINE. This recipe could take down even the most intense pb craving. Which is basically every day in my case. This peanut butter sweatshirt should be my uniform because I love it that much. I love it in smoothies, on toast, in ice cream and especially in cookies.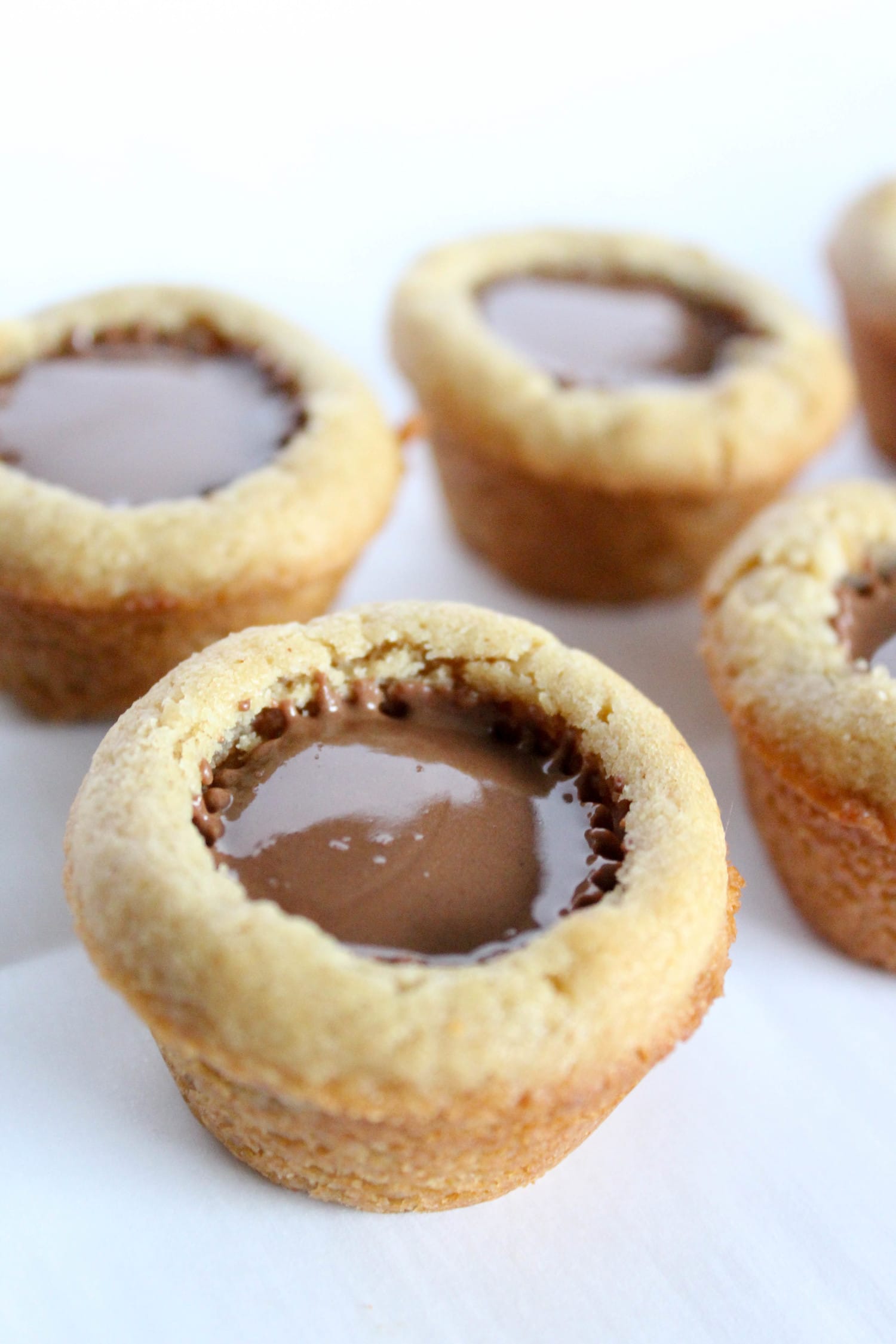 These cookies are nothing like crunchy hard peanut butter cookies you may see in bakeries or have eaten before. I make them in a mini muffin tin by rolling the dough into one inch balls and placing each one in a muffin cup. They will puff up gorgeously in the oven and fill the tin with delicious cookie goodness until they're golden brown and just right.
The second these cookies come out of the oven have your Reese's ready! I like to unwrap them while the cookies are baking so they're ready to go. Place the candy in the center of the cookie and push down. The dough will be soft and engulf your candy with peanut butter heaven. Push down just until the cookie meets the top of the candy.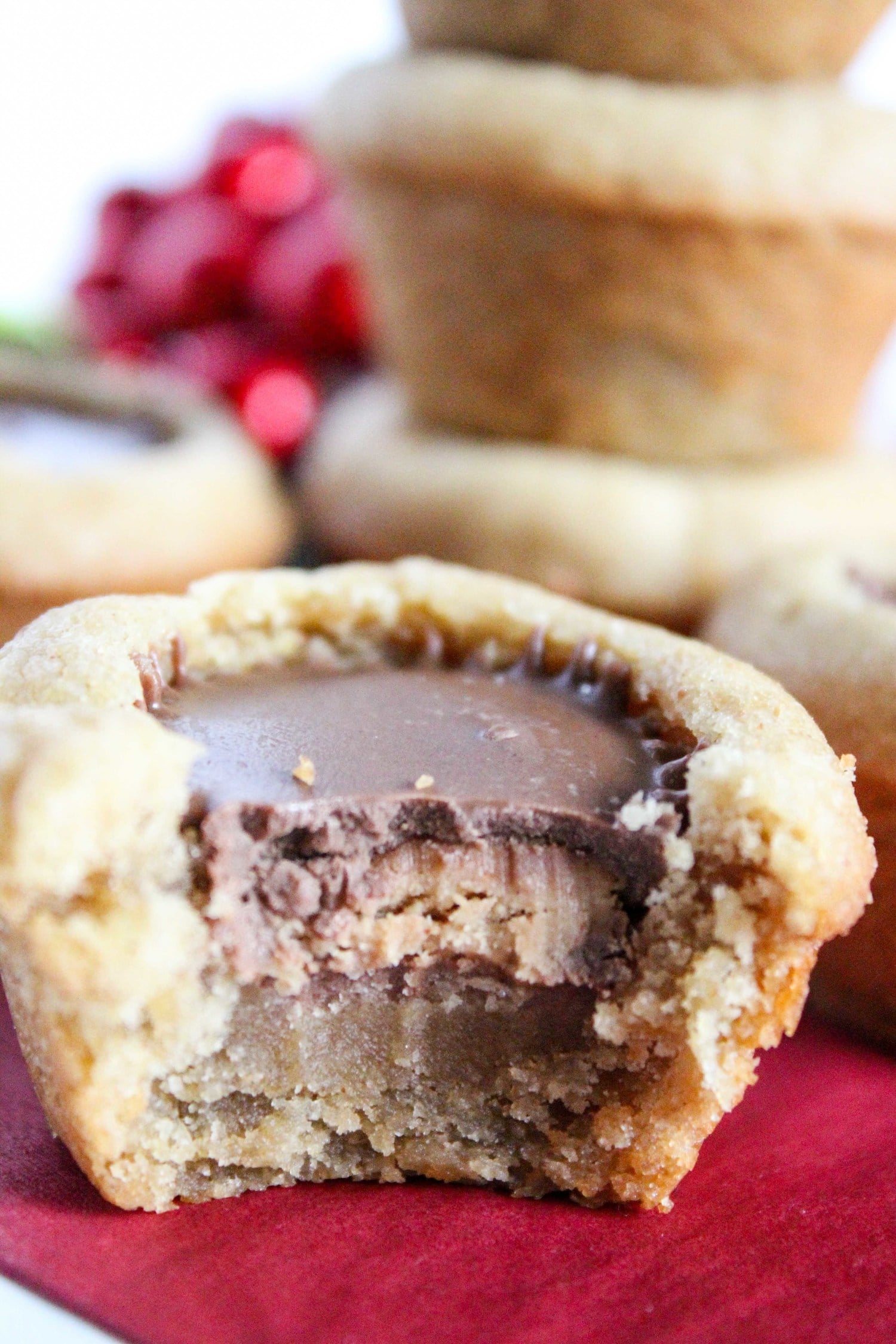 The best moment to take a bite of these is about 10 minutes after you add the Reese's. The cookie will have set, but still be warm and the candy will be melt and gooey and just right!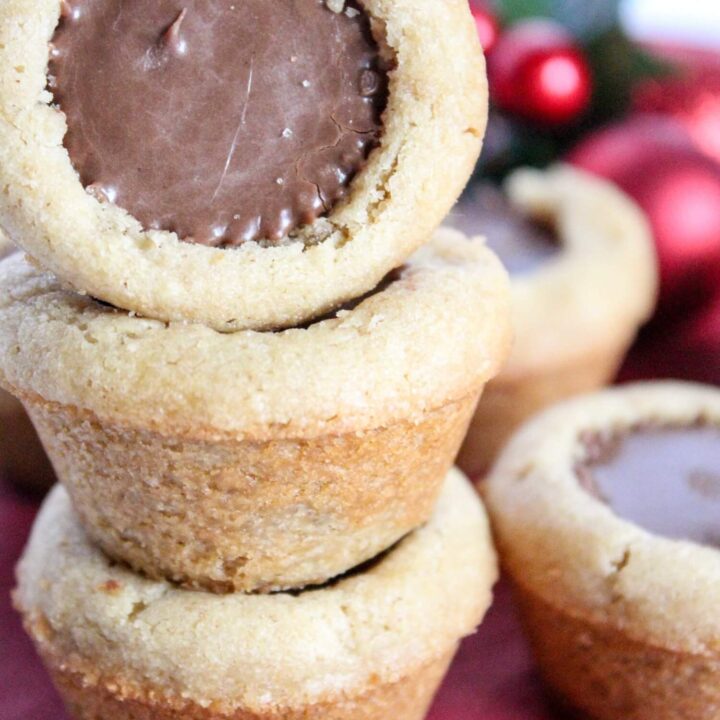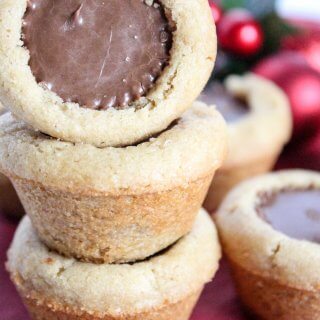 Ingredients
1 ½

cups

all purpose flour

1

teaspoon

baking soda

½

teaspoon

salt

½

cup

butter

1 stick, softened

¾

cup

creamy peanut butter

⅓

cup

granulated sugar

⅓

cup

packed light brown sugar

1

egg

2

tablespoons

milk

extra sug

1

teaspoon

vanilla

24

Reese's peanut butter cups
Instructions
Preheat oven to 375 degrees. Grease a mini muffin tin and set aside.

For the cookies, whisk together the flour, baking soda and salt and set aside.

In a large bowl with a stand mixer or electric mixer, beat the butter and peanut butter together until well combined, about 2 minutes. Add the sugars and beat until light and fluffy, at least 3 minutes. Add the egg, milk and vanilla and beat until combined. Turn the mixer on low and add half of the dry ingredients into the wet ingredients and beat slowly until flour is partially incorporated. Turn the mixer up to medium-high and beat until flour is completely incorporated. Add the remaining flour and repeat the process until dough is completely combined. Dough will start to pull away from the bowl and stick to the paddle.

Shape the dough in one inch balls, roll in bowl of sugar and place one in each muffin cup. Bake for 8-10 minutes until slightly golden and edges turn golden brown.

When they're done, press the peanut butter cups into the warm cookie right out of the oven. Allow to cool in pan for 3 minutes and transfer to wire rack to cool completely.