Sweet cornbread muffins are made with brown butter and maple syrup. Rich with sweet and savory flavor, these maple brown butter cornbread muffins will be the star of your Thanksgiving spread. Serve them warm with butter and cinnamon for a side dish you won't forget!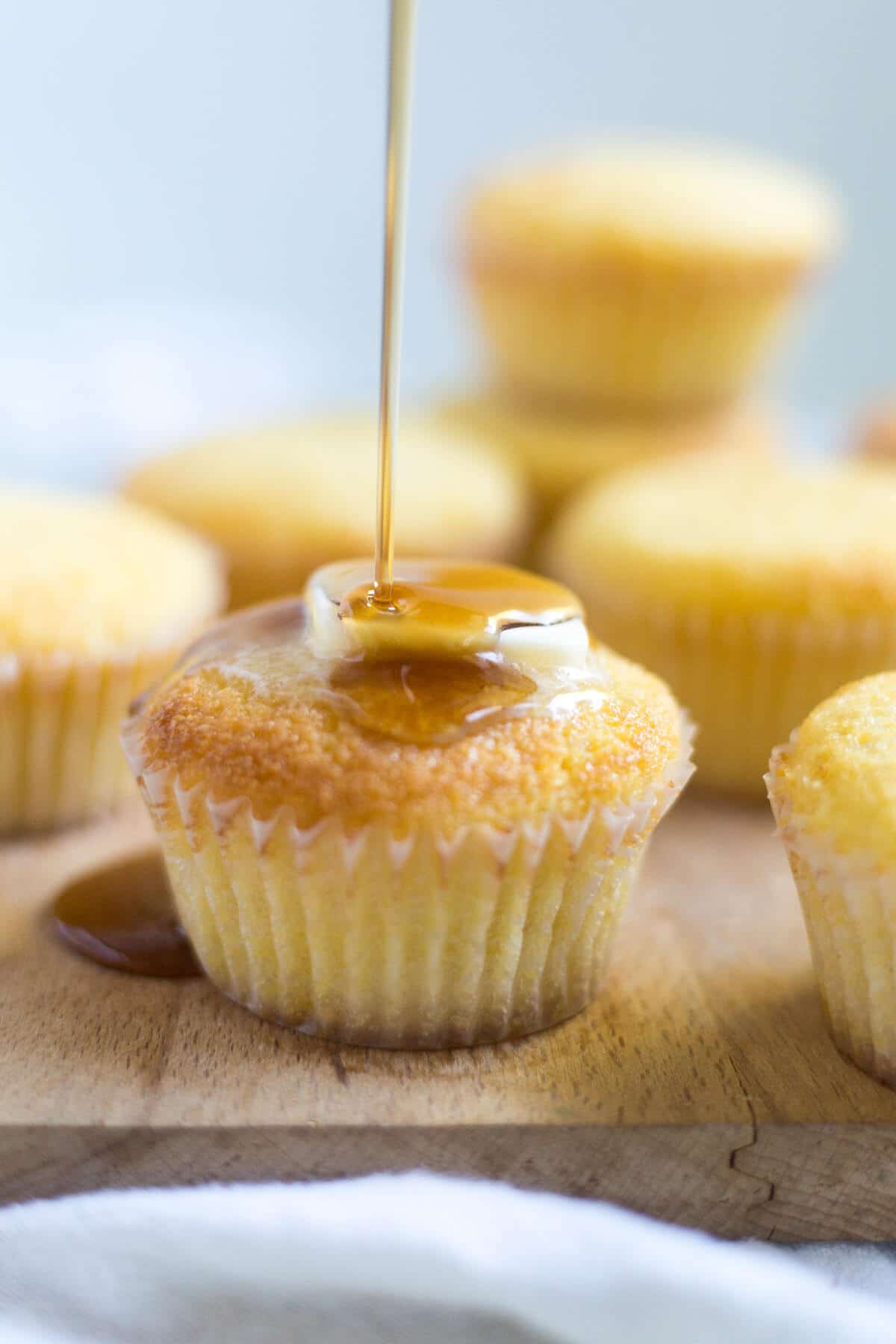 It's technically Halloween today, but I am in full blown Thanksgiving mode. In my brain the Halloween celebrations happened over the weekend, so when candy goes away (okay, not technically its still in the freezer) I'm ready for all the Thanksgiving recipes.
A few of my favorite Thanksgiving recipes include: chorizo cornbread stuffing, apple pie mini cakes and paleo pumpkin bars.
And adding to that list this year, are these sweet cornbread muffins. Cornbread is already the star of my family's Thanksgiving spread. We just LOVE it in our household. We eat it all the time with chili and it's become one of our faves.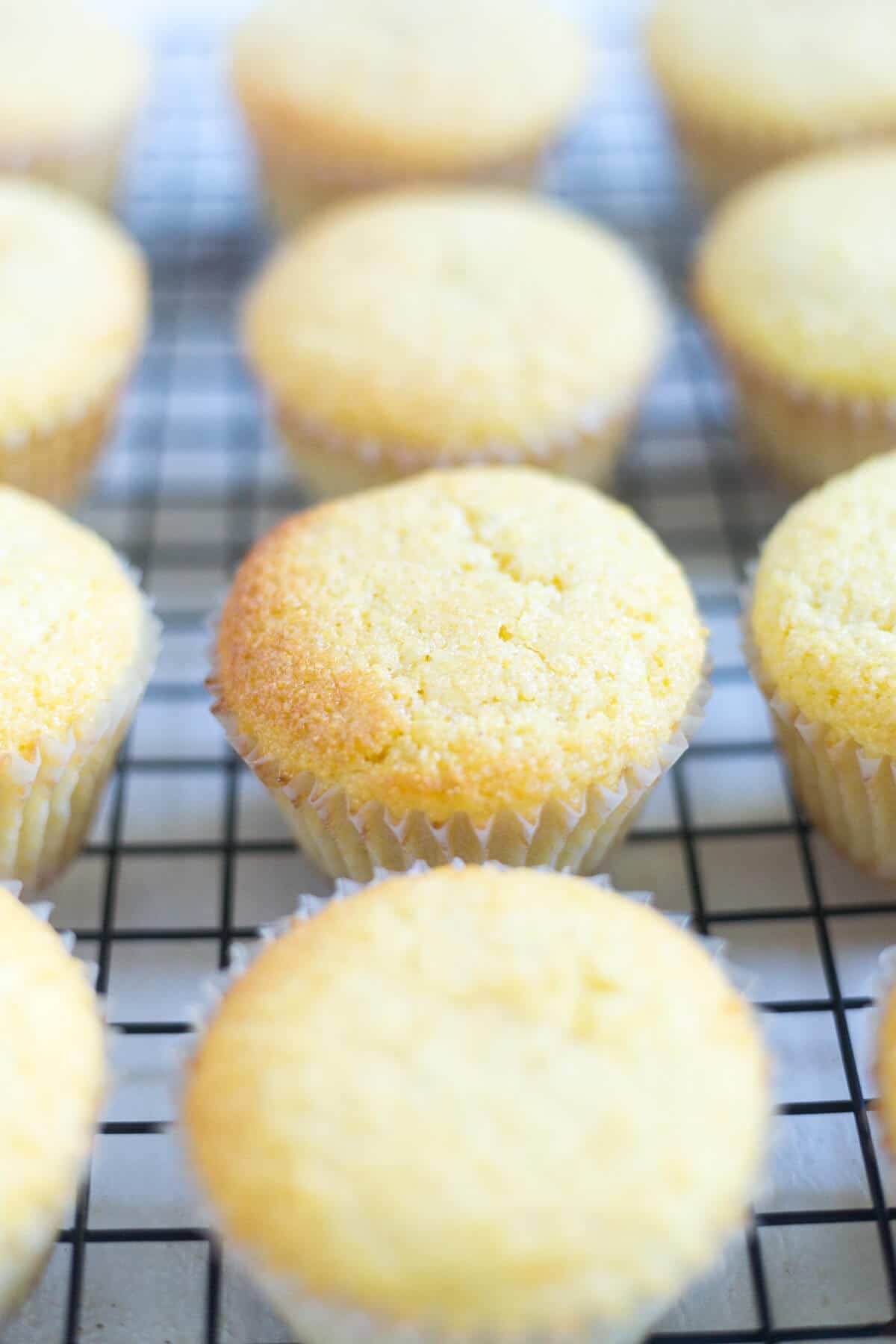 Then I met a good old Iowa boy and fell in love with corn and cornbread even more. His family is equally as obsessed with cornbread and I know they're going to appreciate this recipe!
Do you and your family have any favorite recipes or unique traditions for Thanksgiving?! Do you make sweet cornbread muffins for Thanksgiving too?! I want to hear more about you, your family and your favorite Thanksgiving recipes!
Another one of our newer traditions is playing some sort of card game. Last year it was Cards Against Humanity and these year it's going to be What Do You Meme. If you haven't played this recipe yet you HAVE to. It's made me cry on more than one occasion. That's when you know it's a solid game.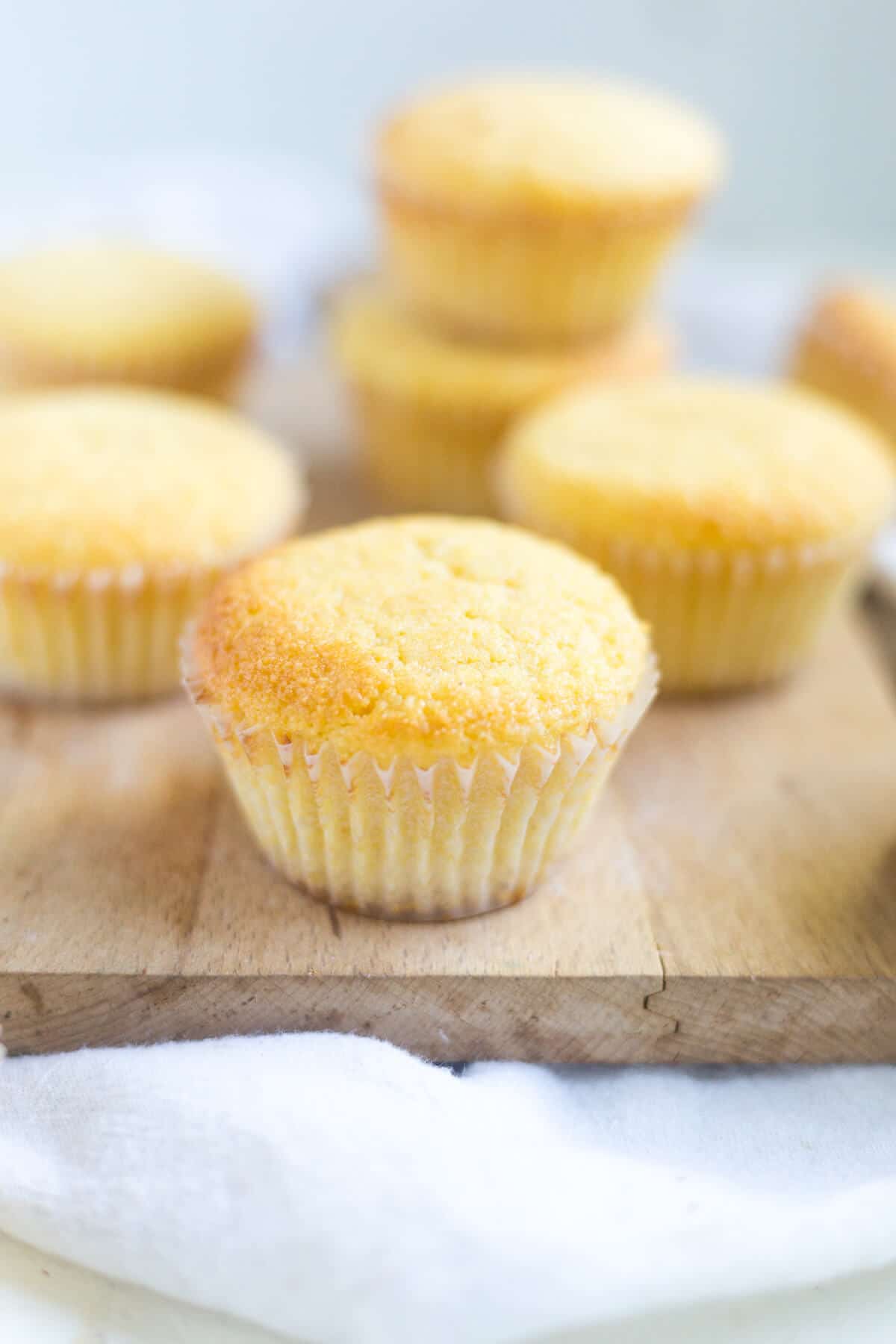 By the time we get to the game we'll be on round to for dinner. It usually goes like this: eat way to much food, take a nap, watch my nephew run around like crazy, drink some wine, (maybe) help clean the dishes, serve dessert, take another nap, drink more wine THEN play the game. It's a very long and delicious day in our household.
By the time the game is ready to play it's safe to say we're all ready for leftovers. You better believe I'm making a triple batch of these maple brown butter cornbread muffins for a crowd and so we can have extra to heat up.
In fact, I have a batch of these sweet cornbread muffins wrapped up in my freezer so I only have to make a double batch the next time.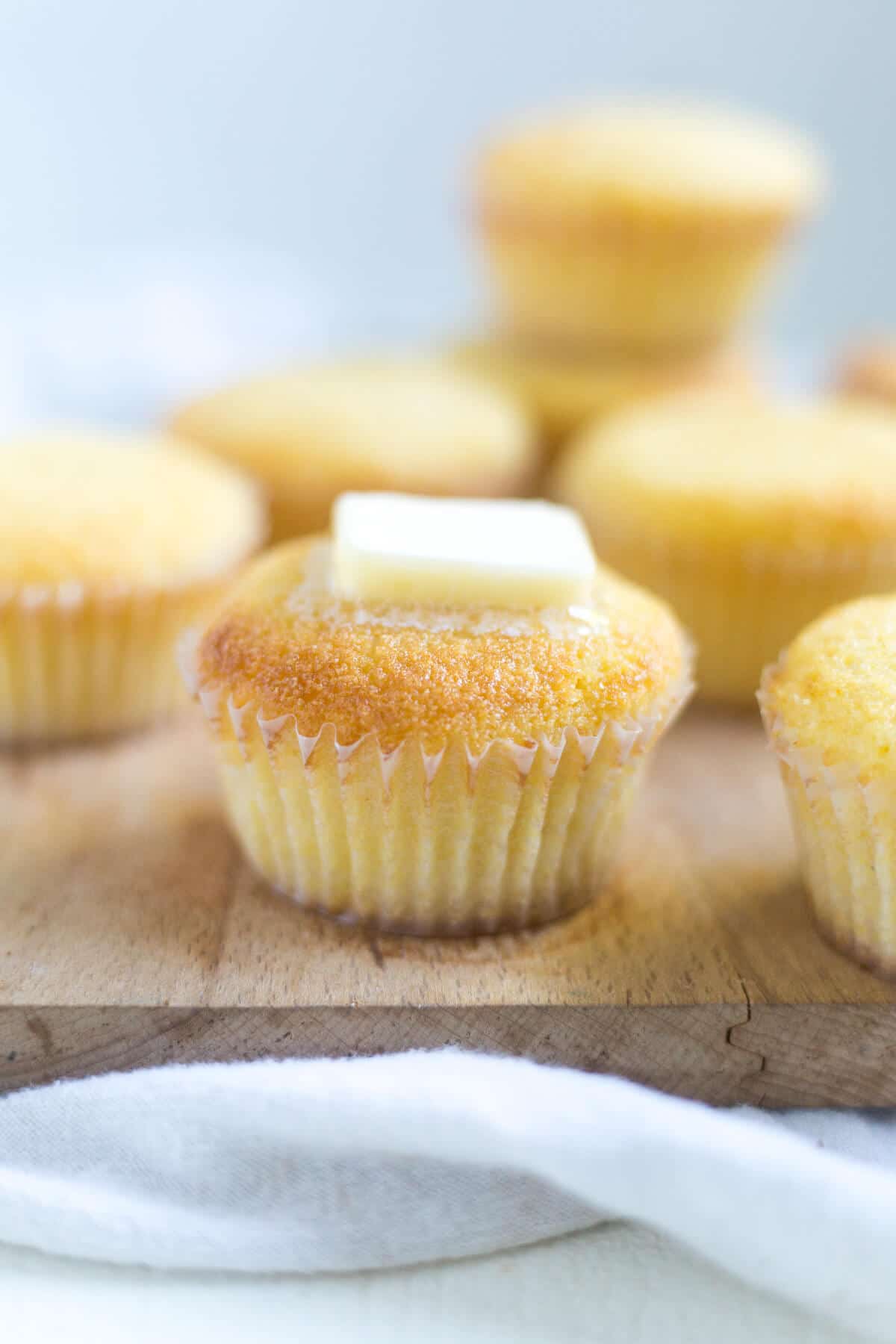 How to Freeze Sweet Cornbread Muffins
To freeze sweet cornbread muffins, place them in a ziploc bag or air tight container and place in the freezer for up to three months. Thaw overnight and warm in the oven at 300°F for about 20 minutes, or until warm. Serve warm with butter and a drizzle of maple syrup.
If you don't have time to make them in advance, no worries! these sweet cornbread muffins are super simple to make. Don't let the brown butter scare you off. In the baking and cooking world, color means flavor. That means brown butter means amazingggg flavor.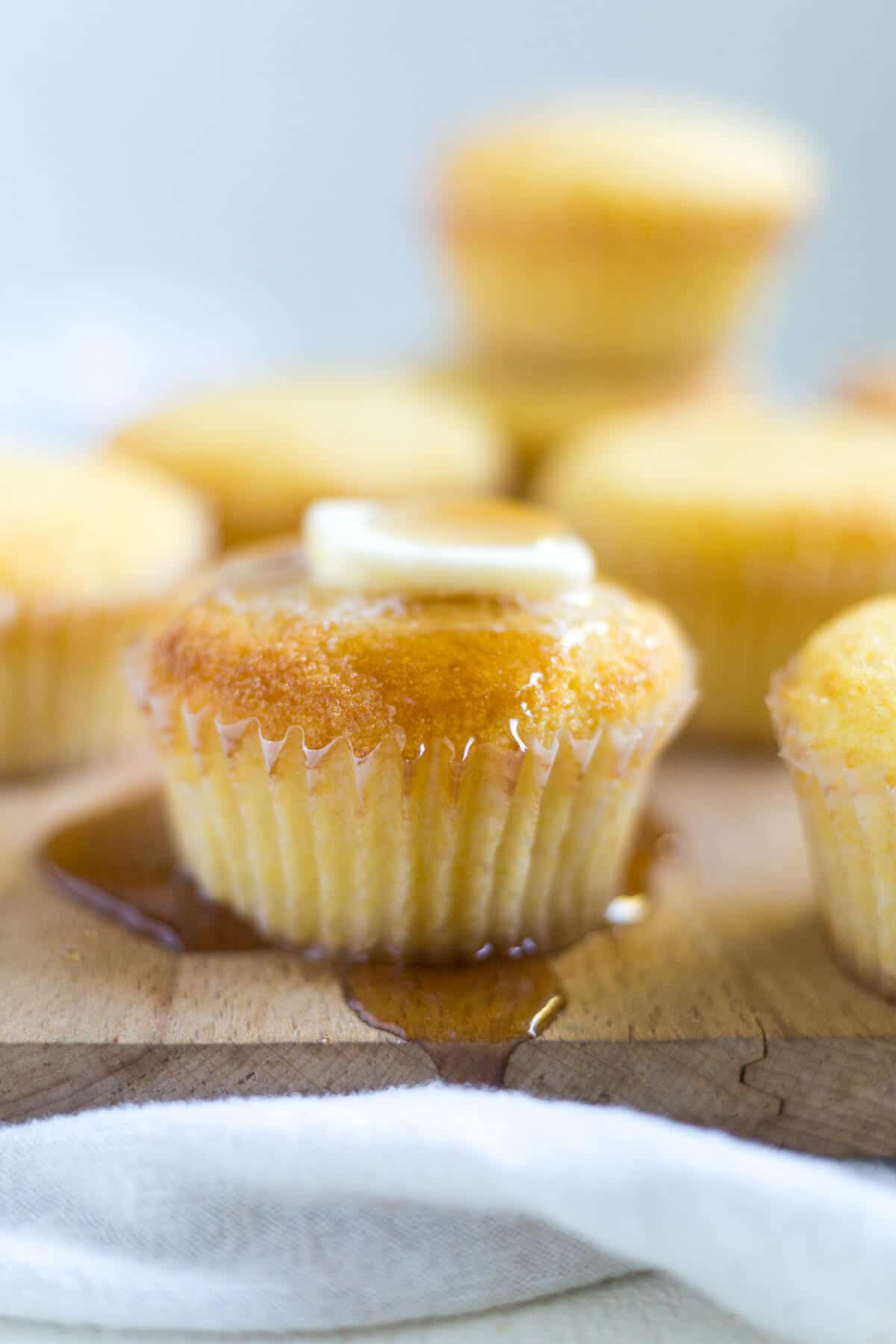 How to Brown the Butter:
Add the butter to a medium sauce pan over medium heat. Allow the butter to melt, stirring occasionally. The butter will start to froth and make an audible crackling noise. This is what you want!
Continue to stir periodically for 3-5 minutes until you start to see dark brown bits at the bottom of the pan and the butter turns an auburn color. When this happens, remove the pan from the heat and pour the butter into a bowl to cool to room temperature.
I like to leave the dark brown bits in the bottom of the pan because they can tend to have more of a burnt flavor but if you like that then go for it!
You'll brown the butter first to give yourself time to let it cool to room temperature a bit before mixing it in with all of the other ingredients. The other star of this cornbread muffins flavor show is the maple syrup.
There's something so fall and Thanksgiving-like about the maple flavor that makes this recipe so comforting. It's rich and sweet and even better when you pour a tiny bit over the warm muffin with butter on top.
The other (sneaky) star is the butter milk. Cornbread muffins with buttermilk are the best kind of cornbread muffins. The buttermilk adds tang and makes the texture so light and tender. It's one of my favorite ingredients to bake with, especially in cakes and scones.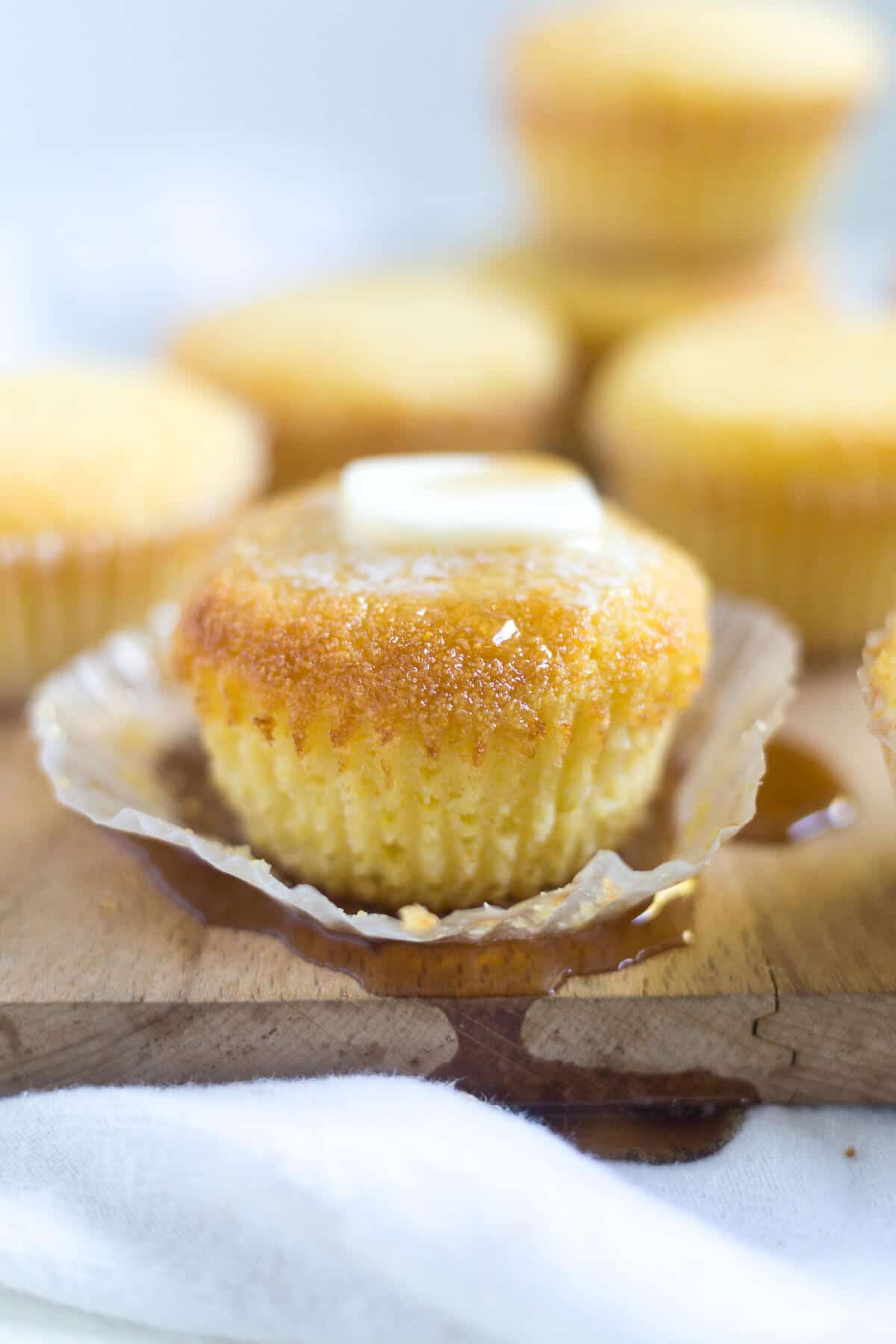 Find more Thanksgiving recipes here.
I hope you have an AMAZING Thanksgiving with your friends and family and you know how grateful I am for you to be reading, maybe even making this recipe! It means the world to me to be a small part of your traditions❤️
Don't forget to tag me in all your Thanksgiving posts by tagging me on IG at @what_mollymade or #whatmollymade!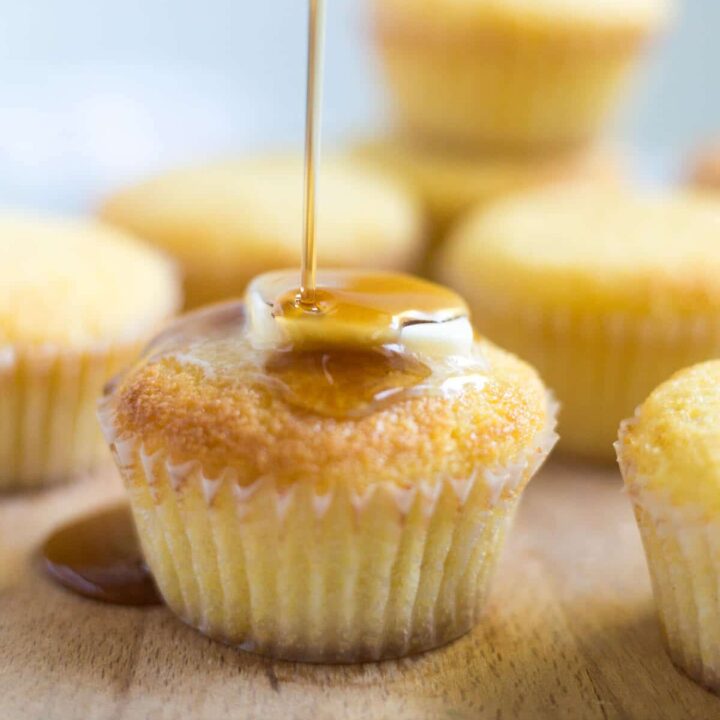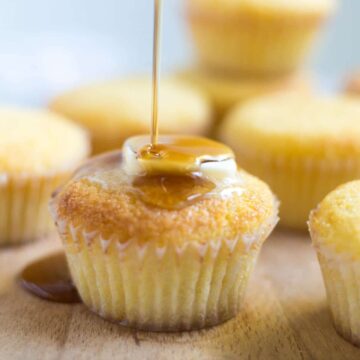 Ingredients
½

cup

unsalted butter

for browning

1

cup

yellow cornmeal

1

c

all-purpose flour

2

teaspoon

baking powder

¼

teaspoon

baking soda

1

teaspoon

salt

¾

cup

buttermilk

1

cup

sugar

1

large egg

¼

cup

maple syrup
Instructions
Make the brown butter. In a small saucepan over medium heat, melt the butter, stirring occasionally. Continue to cook the butter until it becomes foamy and you can hear cracking and popping noises. Once that happens, continue to stir occasionally for 3-5 minutes until the butter develops a nutty aroma, brown bits start to form in the bottom of the pan and the butter turns an amber color. Once this happens, remove from the heat and pour into a mixing bowl. Allow to cool to room temperature, 20-30 minutes.

While cooling, preheat oven to 400°F. Spray a 12 count muffin pan with cooking spray or line with muffin liners and set aside.

In a large mixing bowl, whisk together the cornmeal, flour, baking powder, baking soda and salt. Set aside.

In another medium mixing bowl, whisk together the buttermilk, sugar, egg, maple syrup and cooled brown butter. Add the wet ingredients to the dry ingredients and mix gently with a wooden spoon, being careful not to overmix.

Scoop the batter into the prepared muffin tin until completely full, almost overflowing.

Bake for 15 to 18 minutes, until the tops are golden brown and a toothpick inserted in the center of the muffin comes out clean.

Cool in muffin pan for 10-15 minutes then transfer to wire rack to cool completely. Store in an air tight container for up to one week or in the freezer for up to 3 months.