This homemade cheesy brown butter chex mix recipe is the perfect, flavorful mix for a snack. This easy snack recipe is made in the oven and bakes to perfection!Read this post to learn how to make chex mix.
Somehow I went to the grocery store to get the ingredients for this recipe and came home with only the ingredients. Did I need eggs and coffee creamer? Yup. Did I get those things? Nope. Just ingredients for this chex mix recipe!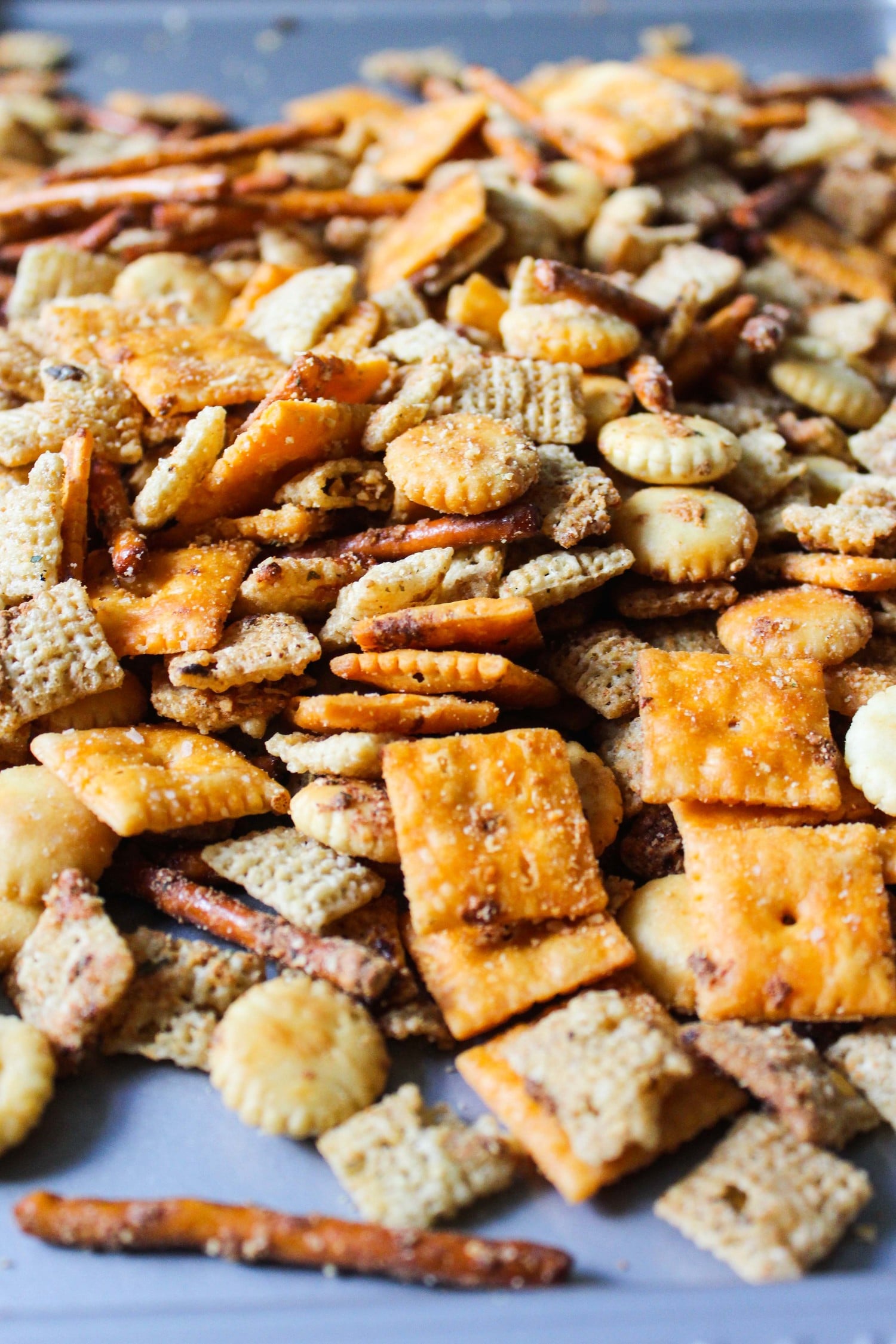 I was just wayyy too excited to make this tasty chex mix recipe. And it ended up being a blessing in disguise. Because I "had" to eat this for every meal. Seriously, not mad about it at all. I feel like saying it was the only thing I had to eat is much more socially acceptable than telling everyone it's what I ate on my own free will for an entire day.
Now this is my idea of meal prepping.
Did I mention it's like the easiest thing ever to make? I needed a recipe I could take tailgating that was easy to munch on, easy to make and easy to transport. Because I LOVE Cheese Itz, I wanted a snack mix recipe where they were the star.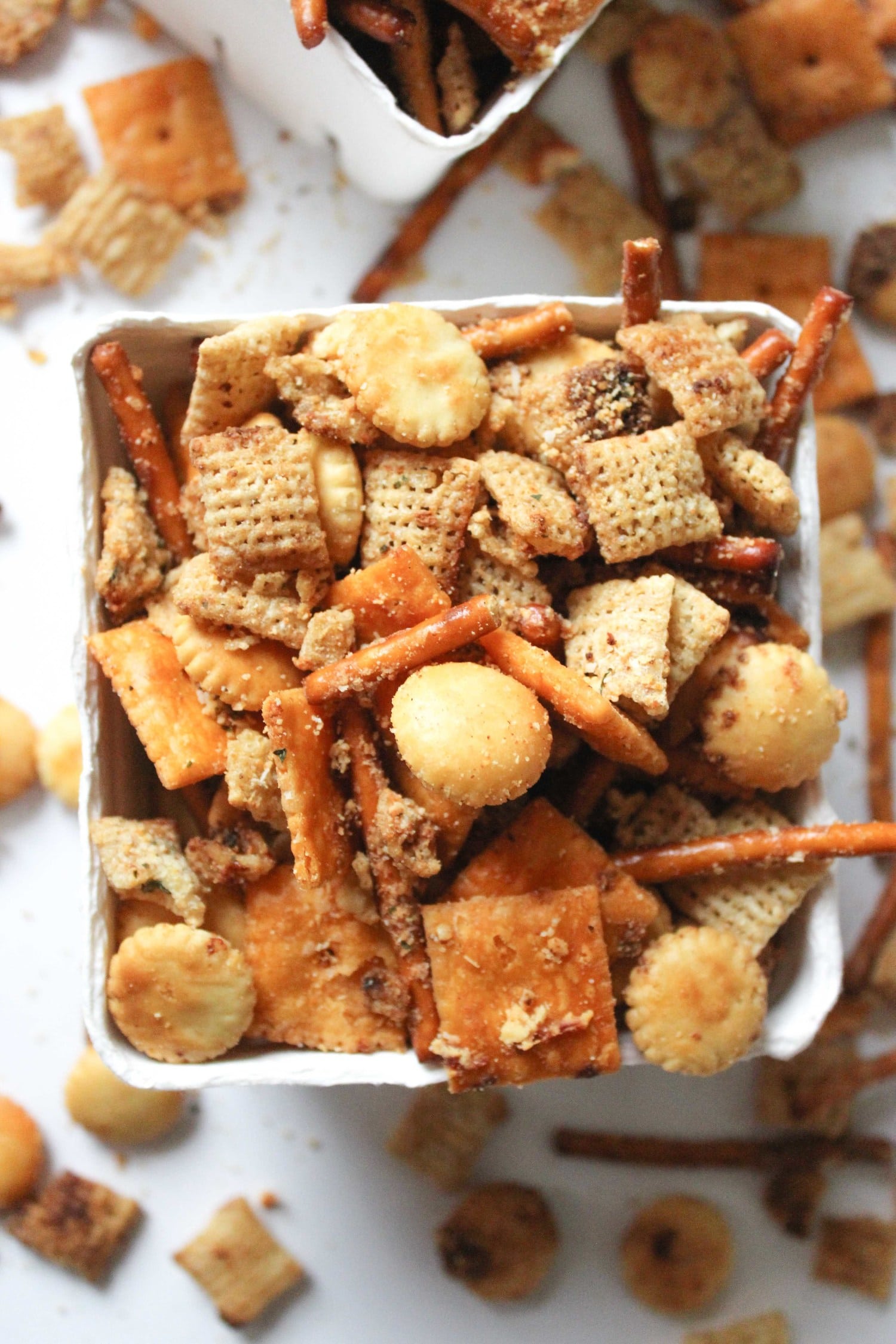 How to make chex mix:
To make this cheesy brown butter chex mix recipe, start by browning the butter. You'll melt the butter down in a saucepan and continue cooking and stirring until brown bits start to form on the bottom. Once it's done, set it aside.
Toss all of the ingredients together in a large bowl with the browned butter, ranch packed and parmesan cheese. Spread the mixture out evenly on a large baking sheet. Bake at 300°F for one hour, stirring every 15 minutes.
Allow to cool completely before serving!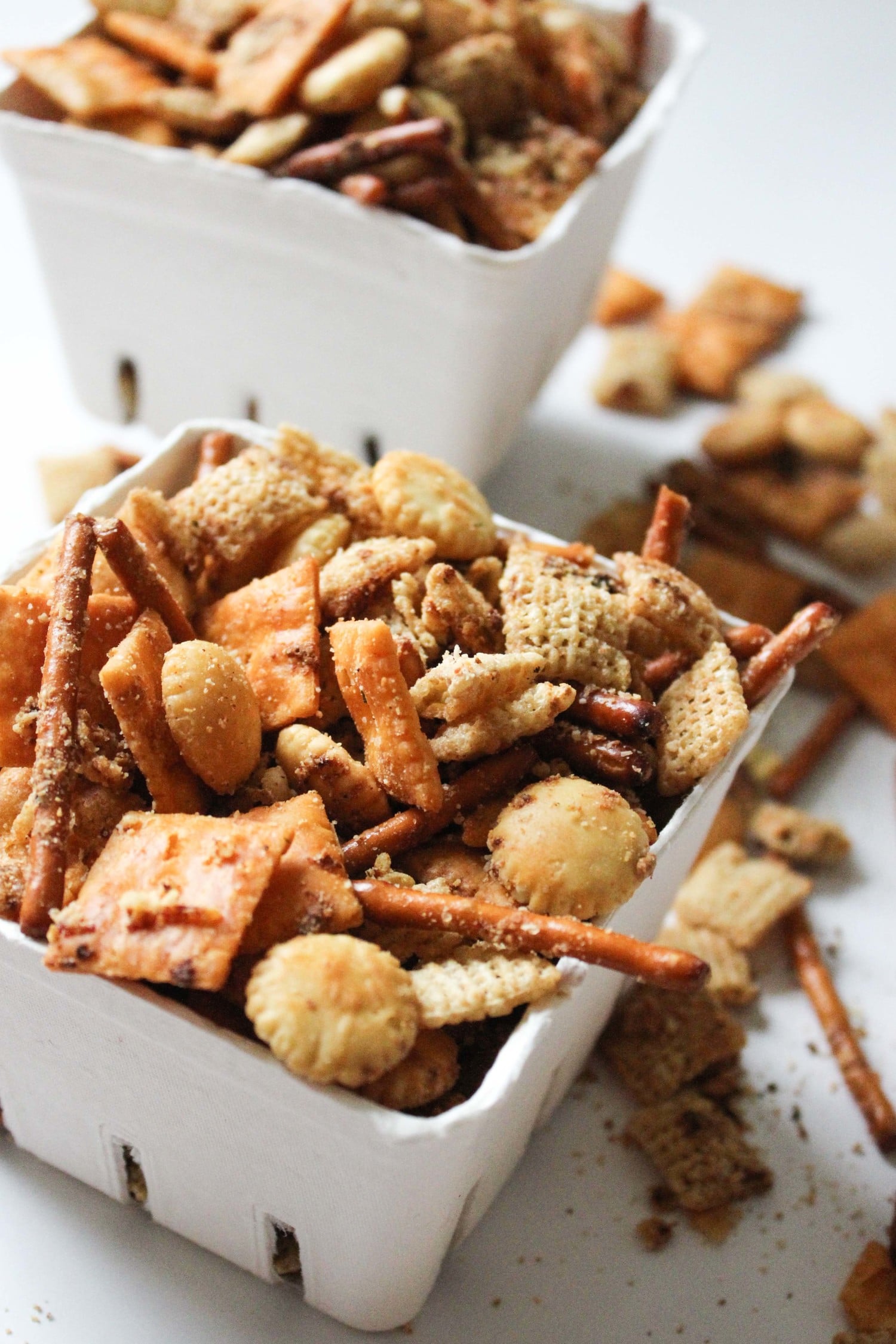 My only suggestion is to double the recipe. Especially if you want to share with friends. Make a huge batch, take it to ta tailgate or take it to a friends house for a party.
If you make this recipe, don't forget to follow me on Instagram and tag me with @what_mollymade or #WhatMollyMade so I can see it and feature you!
More snack recipes: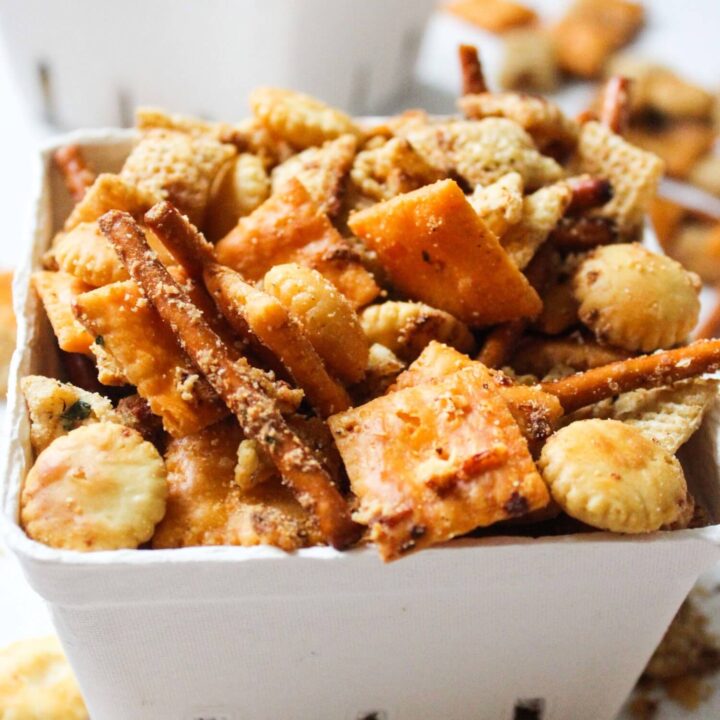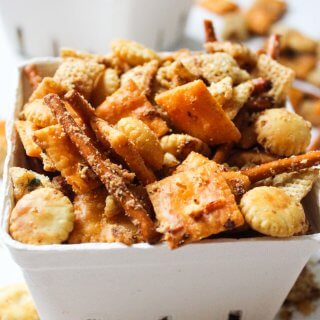 Ingredients
6

cups

rice chex cereal

3

cups

pretzel sticks

3

cups

cheez it crackers

1

cup

oyster crackers

½

cup

unsalted butter

1- 1

ounce

package ranch seasoning mix

½

cup

parmesan cheese

grated
Instructions
Preheat oven to 300 degrees and line a baking sheet with parchment paper.

Combine the chex cereal, pretzels, Cheez Itz, oyster crackers in a large bowl and set aside.

Heat a small saucepan over medium heat and add butter. Whisk constantly until the butter is boiling and small brown bits appear at the bottom of the pan (about 6 minutes). When this happens, remove from the heat immediately and pour into a separate bowl.

Whisk in the parmesan seasoning. The mixture will get thicker at this points. Pour over bowl of mix and stir until combined, at least 5 minutes. To ensure it's all completely coated.

Spread the mixture on a baking sheet and sprinkle with the parmesan cheese.

Bake in the preheated oven for one hour, tossing every 15 minutes. Remove from the oven and let it cool. Store in an air tight container for up to 5 days.