Lemon Poppy Seed recipes in spring are like gingerbread cookies at Christmas time. You can't have sunshine and Easter without a tasty lemon poppy seed recipe to cheer you up. And they really cheer me up! It's one of my favorite flavor combos. Which isn't hard to figure out with all of my lemon poppy seed recipes lately.
In this list you'll find a mix of healthy/indulgent, breakfast recipes, desserts, savory recipes and everything in between to make your spring celebrations shine.
Healthy Lemon Poppy Seed Recipes:
1. When you're craving a giant muffin sans all the unhealthy fat. These Healthy Lemon Poppy Seed Muffins are your savior.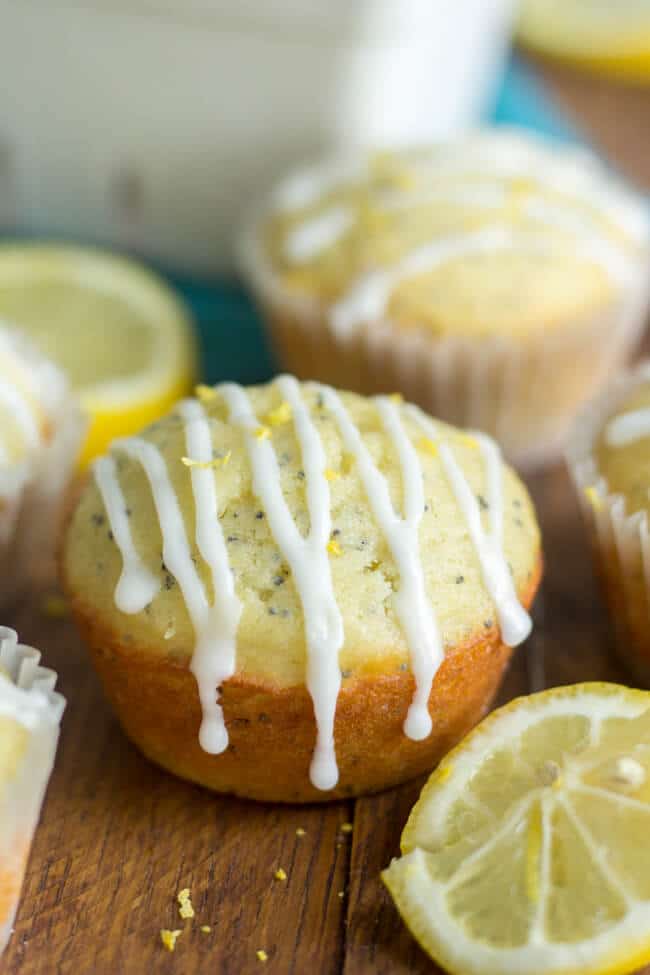 2. Because this is just genius: Lemon Poppy Seed Energy Bites
3. I love how these cut out the dairy for all my vegan friends. Dairy Free Lemon Poppy Seed Waffles!
4. Cheesecake + lemon + poppy seed (but skinny!). Skinny Lemon Poppy Seed Cheesecake Bars
5. Theses Lemon Poppy Seed Quinoa Breakfast Cookies are the best way to start your day!
6. A delicious recipe filled with goat cheese, this Bistro Salad with Lemon Poppy Seed Dressing is perfect for spring.
Breakfast Lemon Poppy Seed Recipes
7. How could you not be happy during the day if it starts with Lemon Poppy Seed Sweet Rolls?!
8.Lemon Poppy Seed Mini Donuts! Because everything is more fun when it's mini.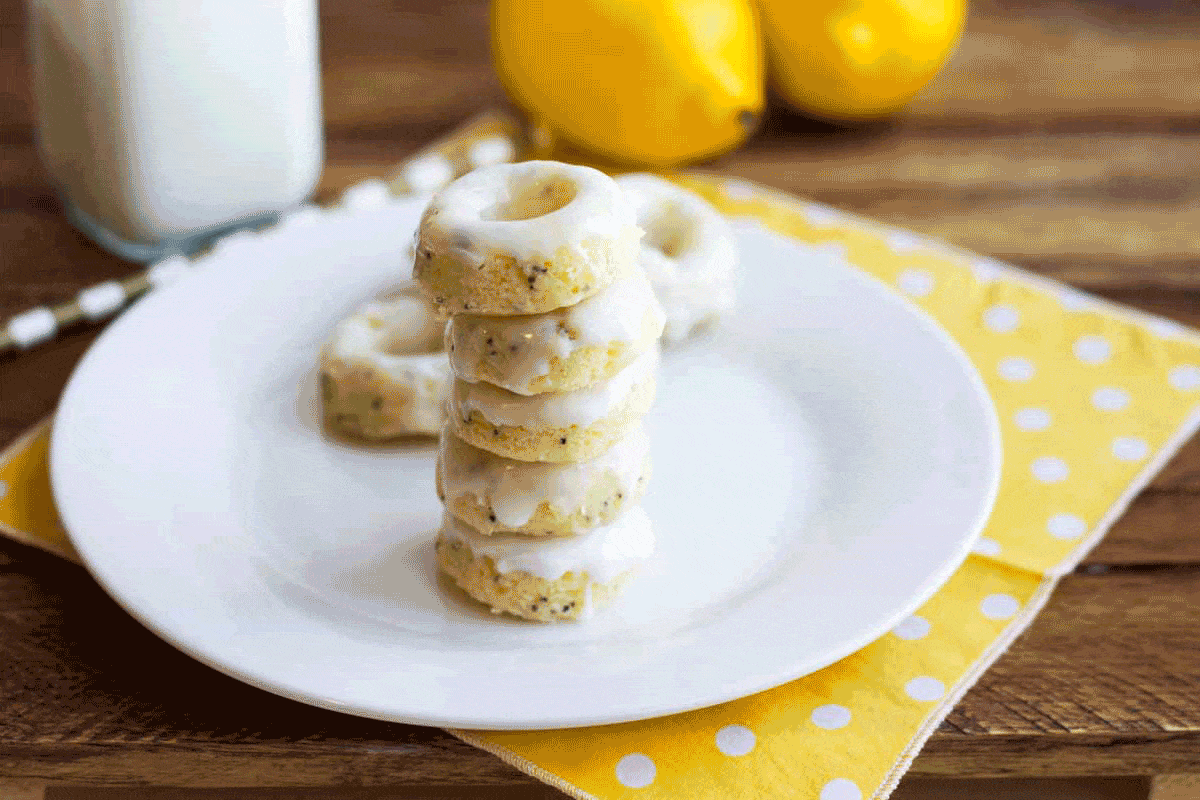 9. I'm drooling over these Lemon Poppy Seed Scones! A buttery, flakey pastry filled with my favorite flavor combo.
10.Lemon Poppy Seed Oatmeal is a vibrant way to get your complex carbs in the morning.
11. These are genius! There is nothing better than Lemon Poppy Seed Pancakes.
12. I'll take a side of coffee with my Lemon Poppy Seed Biscotti please.
13.Mini Lemon Poppy Seed Muffins because mini breakfasts are still fun.
14. Old fashioned lemon poppy seed donuts are a must have classic recipe.
15.Glazed Lemon Poppy Seed Muffins are another traditional recipe! You cannot go wrong.
16.More Lemon Poppy Seed Scones because there's no such thing as too many scones.
17. How creative are these Lemon Poppy Seed Crepes?!
The best lemon poppy seed dessert recipes
18.Lemon Poppy Seed Bread is my absolute favorite.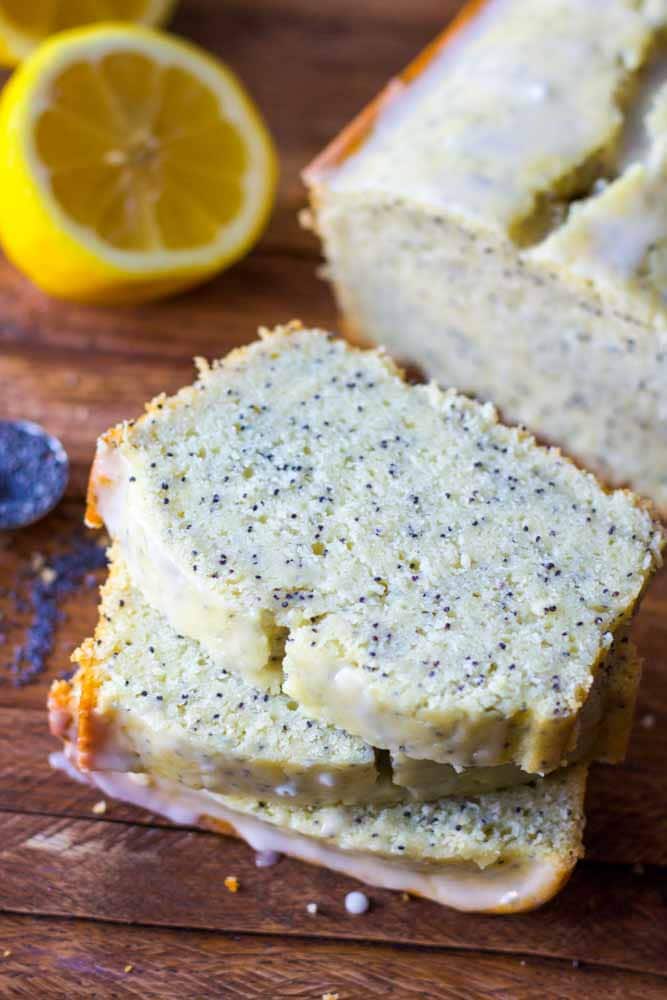 19.Lemon Poppy Seed Crustless Cheesecake is the best thing since lemon poppy seed muffins.
20.Lemon Poppy Seed Layer Cake! This recipe is destined for your Easter and Mother's Day brunch buffets.
21.Lemon Poppy Seed Cupcakes are a fun twist on the classic muffin. Perfect for celebrations!
22. Who could turn down these Glazed Lemon Poppy Seed Cookies?
23. Lemon Poppy Seed Sheet Cake serves a crowd and you have to make it.
24. Glazed Lemon Poppy Seed Bars are like a mix between a dense blondie and a cake. It's pure heaven!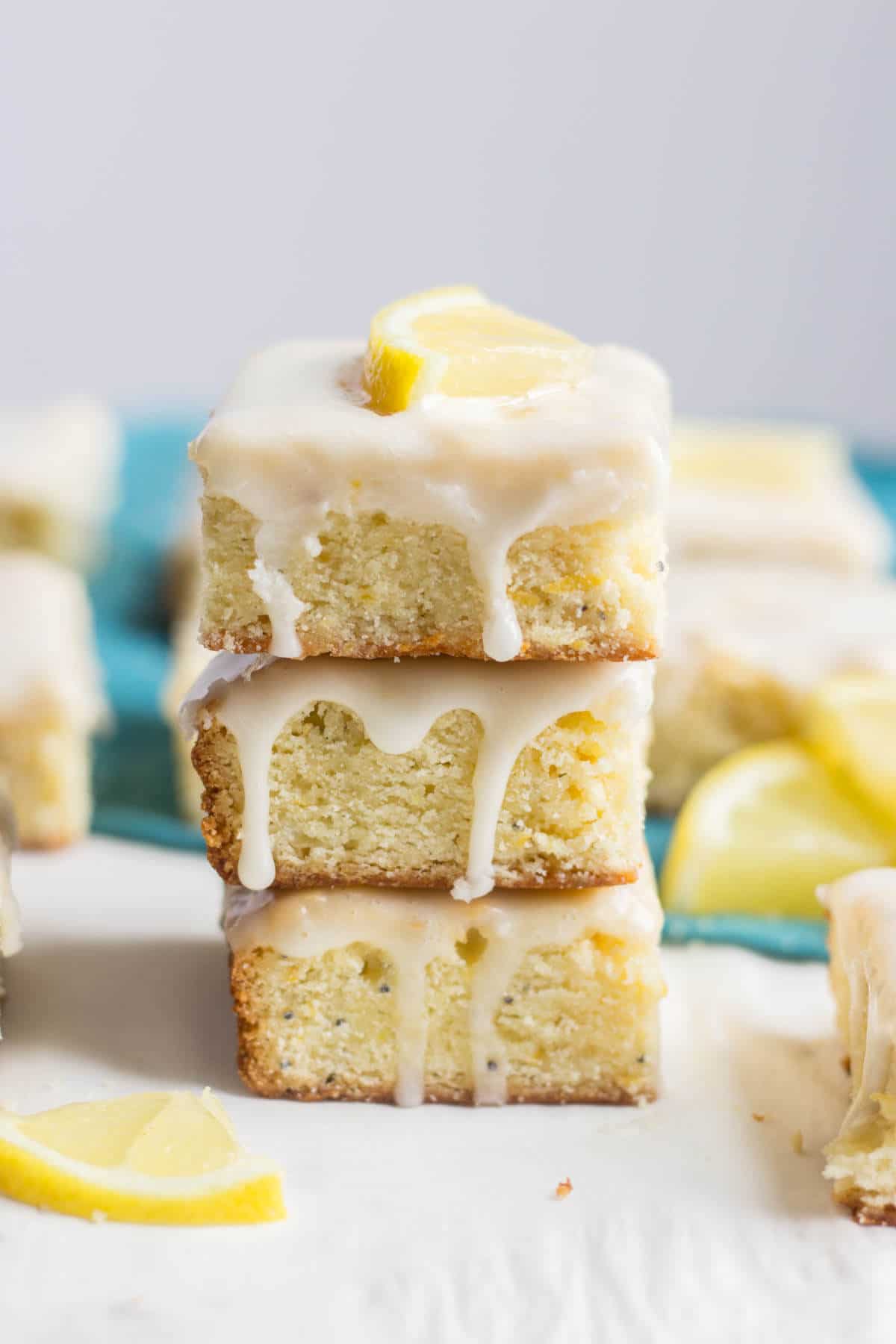 25. You can't go wrong with a delicious Lemon Poppy Seed Bundt Cake!
There you have it! Some of my all time favorite lemon poppy seed recipes. You should be set for the rest of spring??. What are some of your favorite recipes?!