Hey ya'll! Happy Wednesday! Today is an extra special Wednesday because I'm letting you guys in on what went down at my bridal shower over the weekend!
If you're new around here, then SURPRISE, I'm engaged:) And I'm getting married on June 23 of this year! We're just over two months away and I'm so thrilled.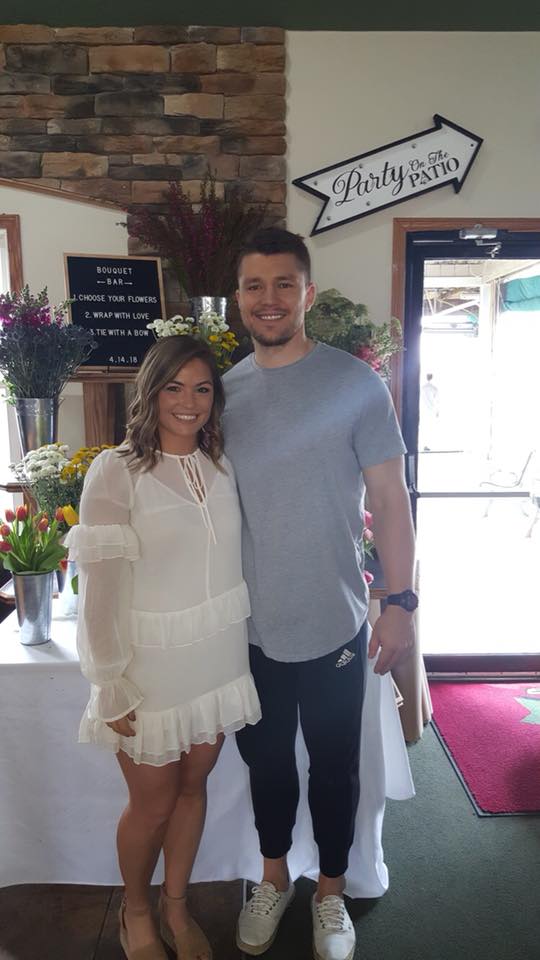 If you are new, let me tell you a little more about my future hub, our story and our wedding day.
Now that you know all you need to know about our wedding (lol) I want to show you my bridal shower!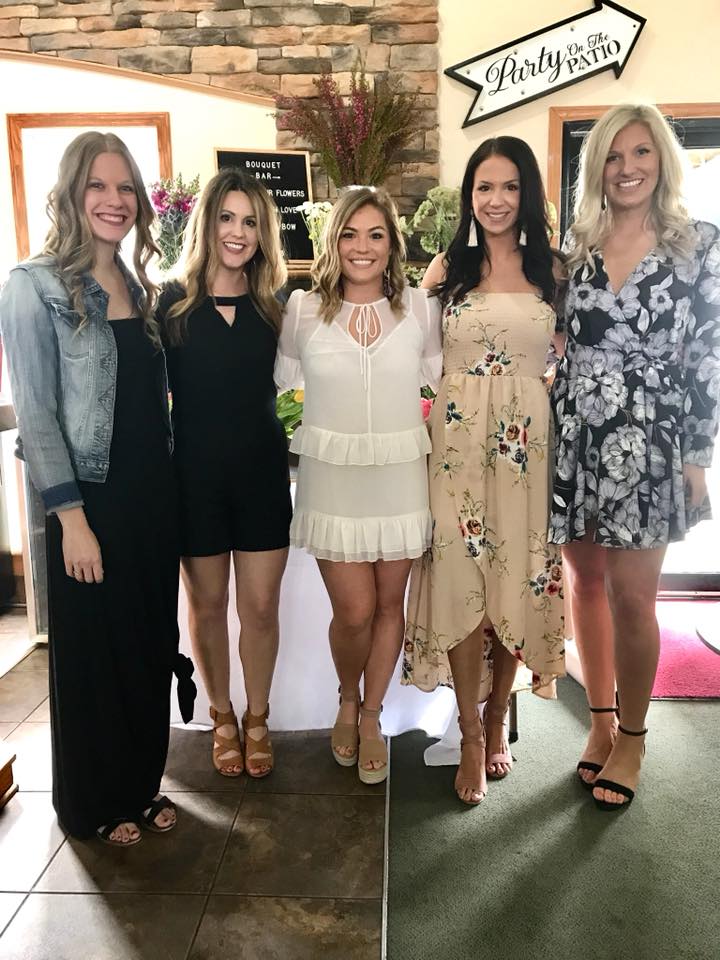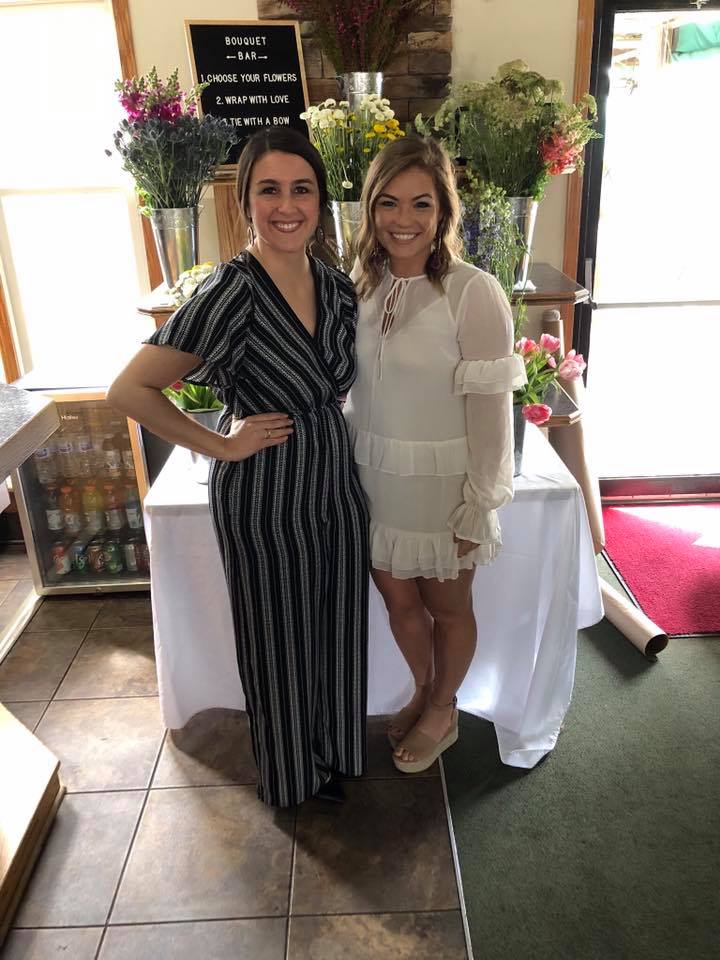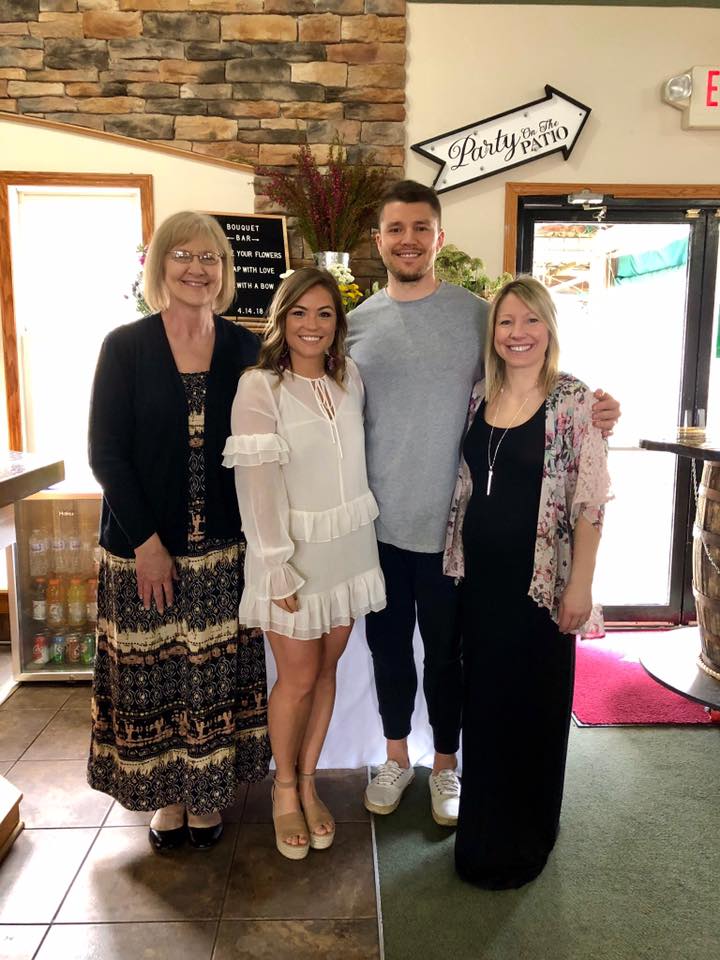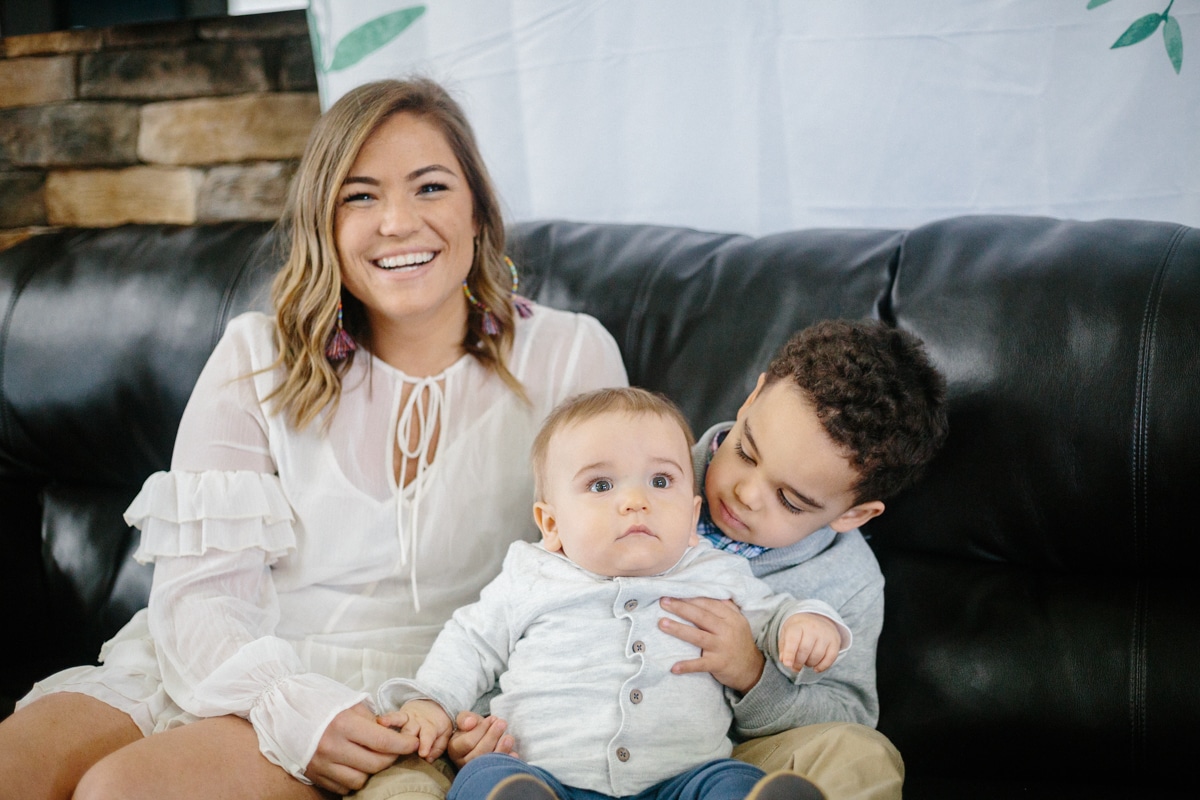 A few awesome things to know about our shower:
My MOH (one of my sisters) threw this shower and she KILLED IT. I'm so thankful for her.
My mom also hosted and helped with all the food. She coordinated with the venue they own, Putters Event Center, and helped decorate the night before. She's the best!
My future mother and sister in law drove 11 HOURS just to be there.
All of my family and friends drove from all over Ohio to be there.
Our wedding planner, Alyssa Thomas Events, helped my sister plan it and she's awesome.
Needless to say, I'm feeling unbelievably grateful for all the people in my life. The decor and food and location are such an awesome thing to have and enjoy (and I loved it!) but I'm also so so grateful for everyone who came to celebrate and love on Zach and I.
Bridal Bouquet Bar
This bouquet bar STOLE THE SHOW. Instead of buying traditional favors, we opted to do a bouquet bar. It doubled as an activity and a fun favor that people got to take home and put on their counters.
Pro tip: brides, you should reach out to your wedding day florist and see if she can get you all these florals and greenery wholesale for you.
My sister bought the metal containers at Hobby Lobby and she bought brown butcher paper that she pre-cut and twine for people to wrap them and tie them. The sign is a letterfolk board my sister already had but you can get these on Amazon or hobby lobby too.
Another pro tip: we did this at the end of the shower so the flowers could stay in the water as long as possible.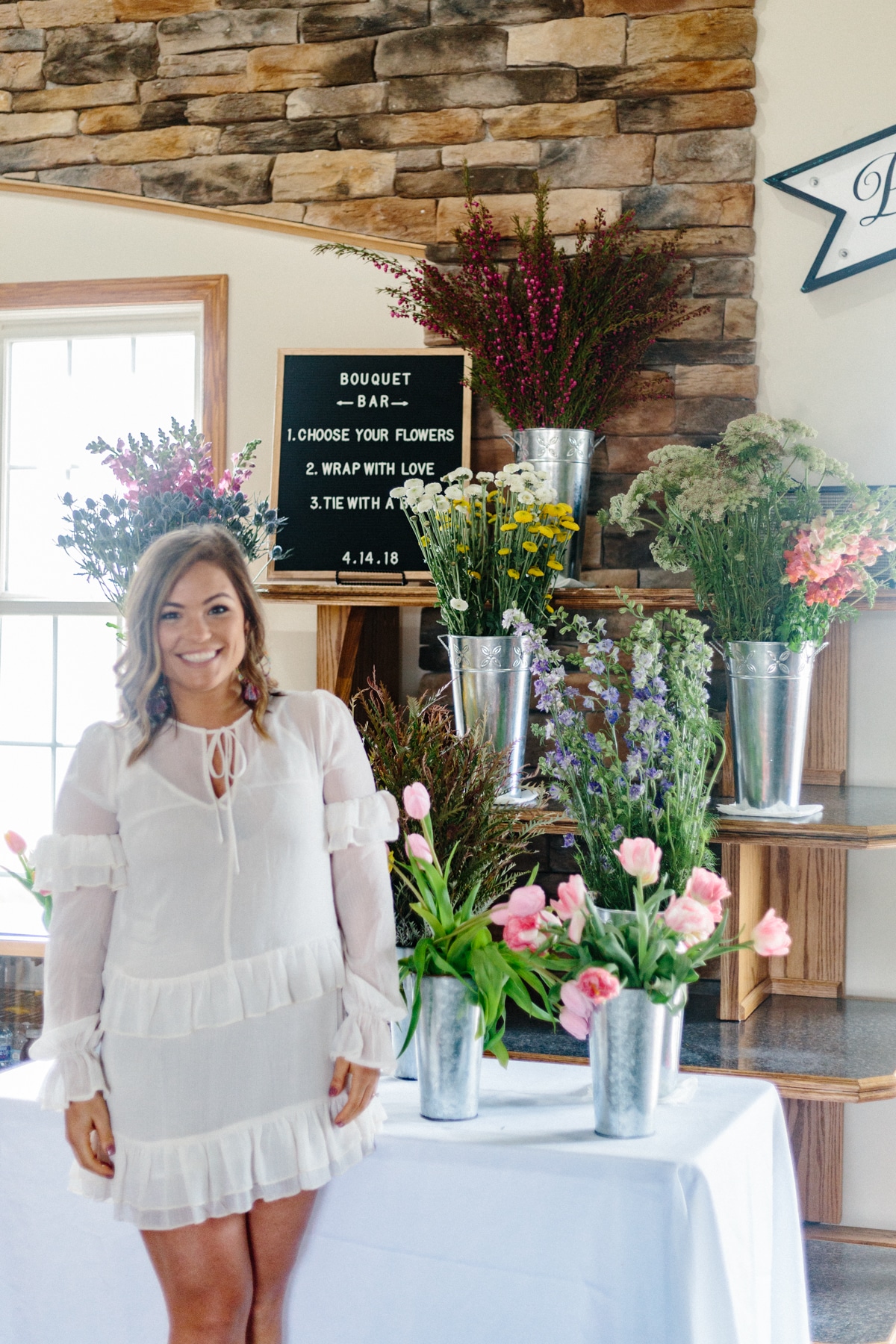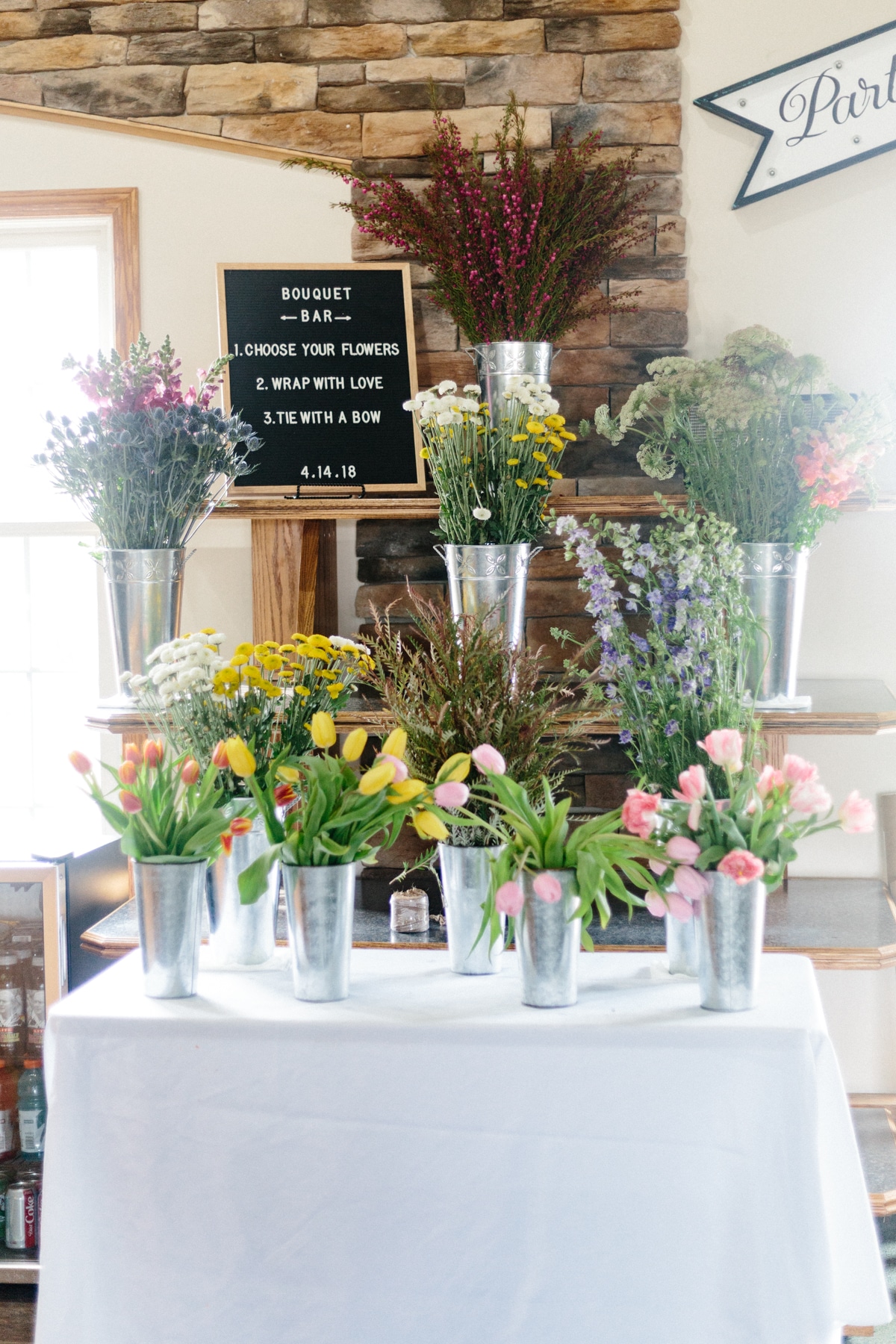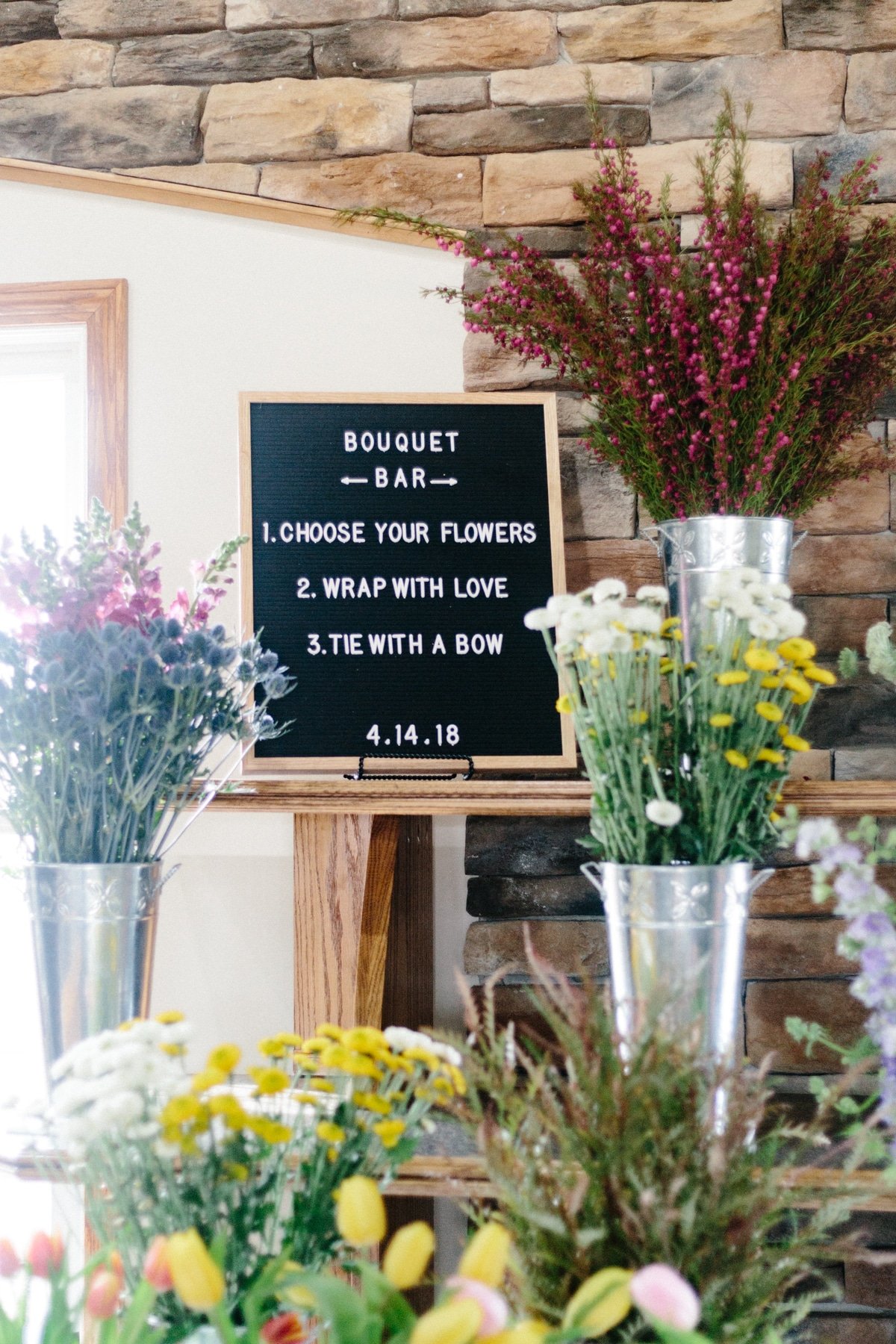 The Food
The food was AMAZING. The caterers were so so good. We had the shower in the morning so we did an assortment of brunch foods including: a waffle bar, a parfait bar, chicken salad, avocado toast with smoked salmon or eggs, a fresh salad and fresh fruit.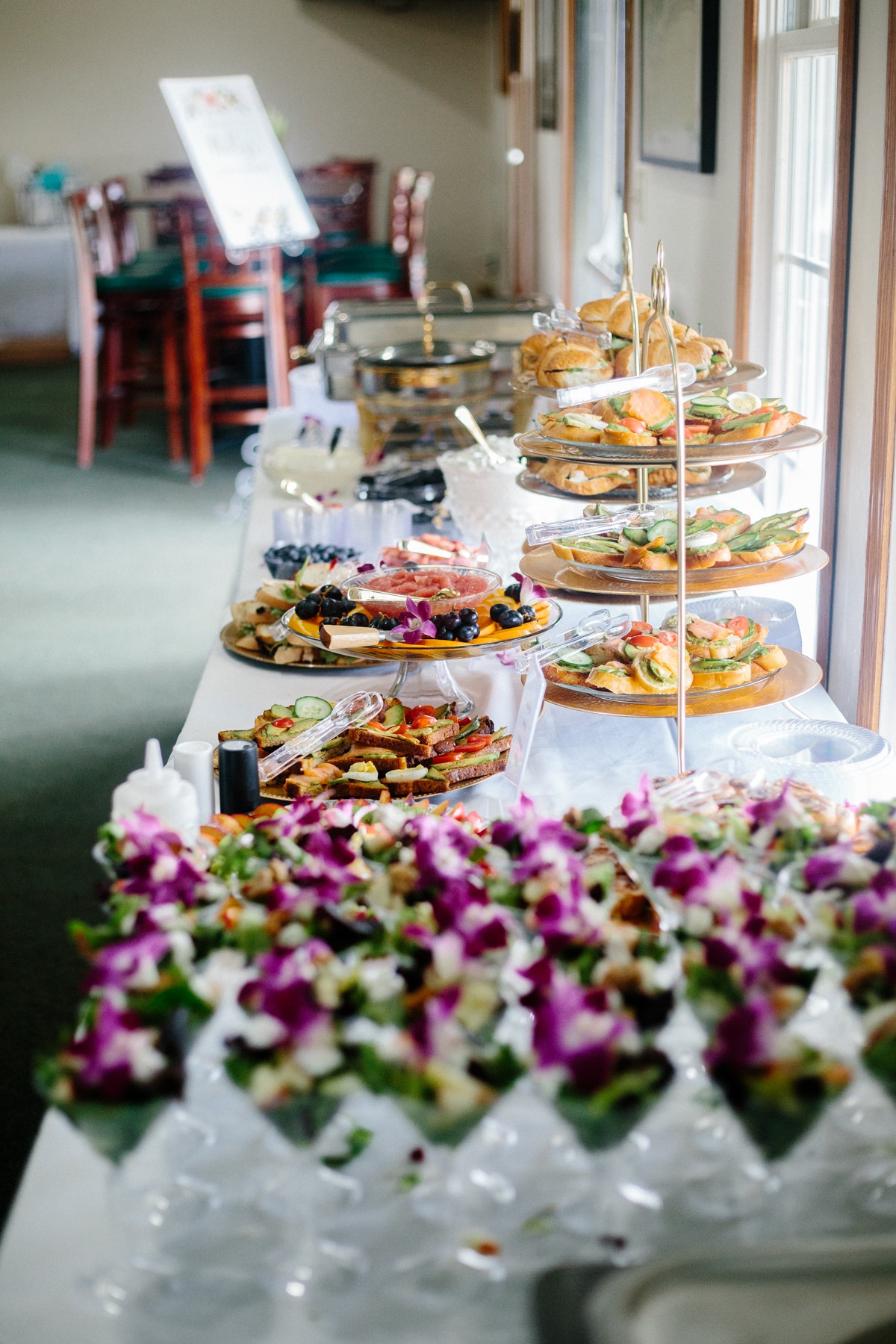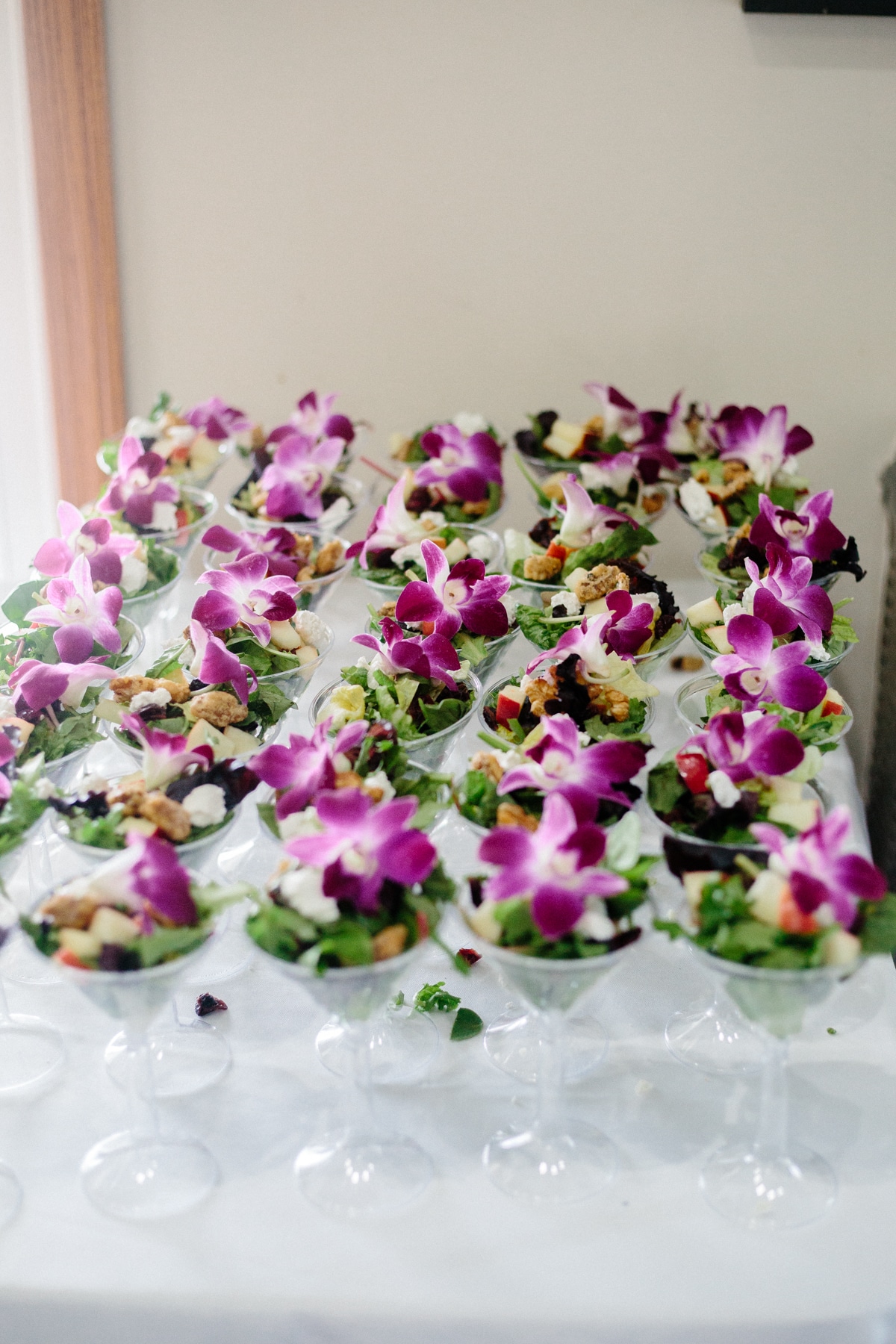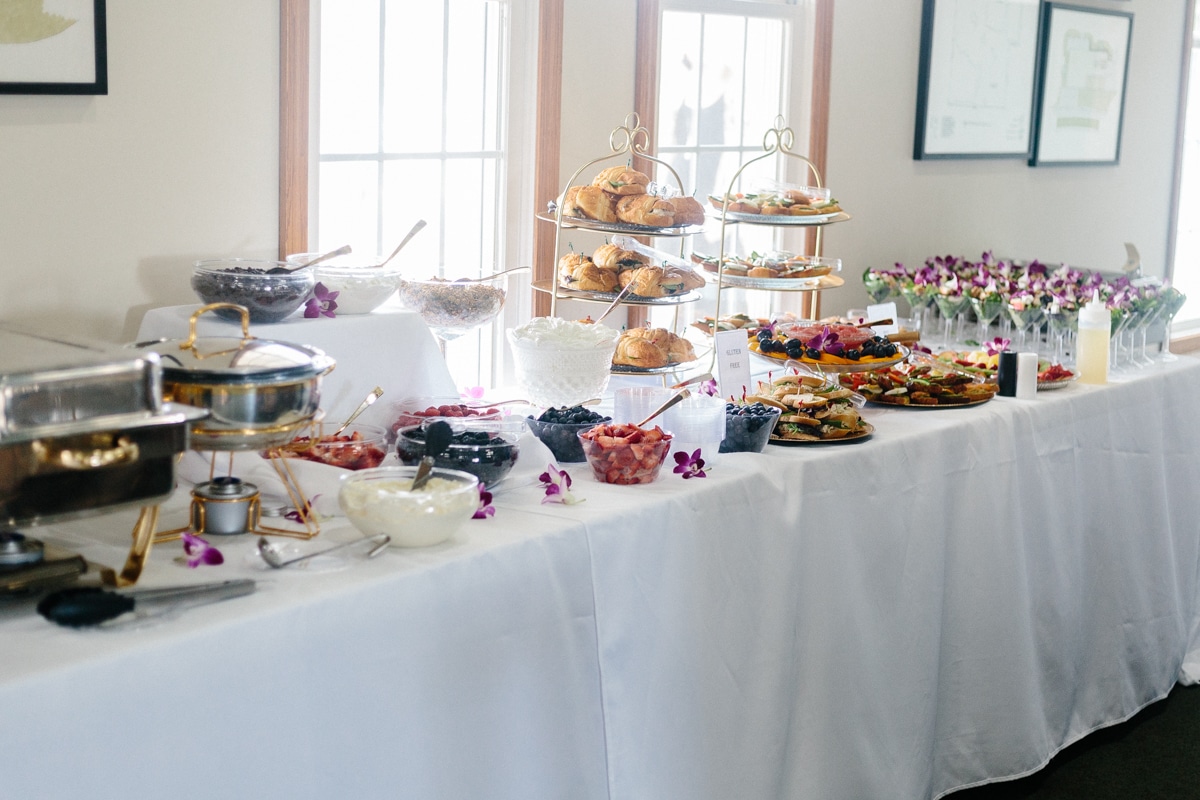 Mimosa Bar
If there's one thing you need at a bridal shower it's a mimosa bar. Especially for brunch! We had three different types of fruit juices, champagne and fresh berries. People served themselves and there were cute napkins and straws to go with them!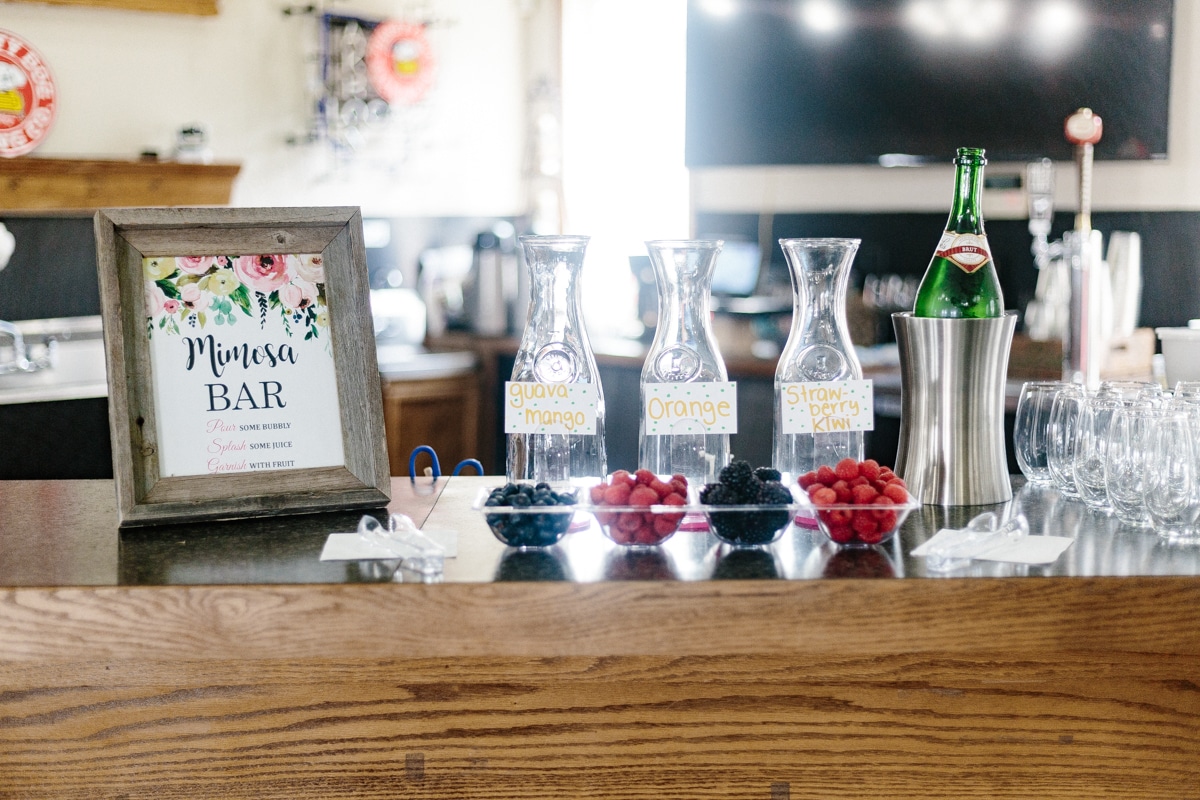 The Dessert
If you know me well (or even a little lol) then you know I love to bake. So desserts is a must! My sister outdid herself with dessert for this shower.
She had a naked cake made that was lemon flavored and had the lightest buttercream frosting. We also had a donut wall! We followed this donut wall DIY for how to make it. We got peace love and little donuts with lots of fun flavors.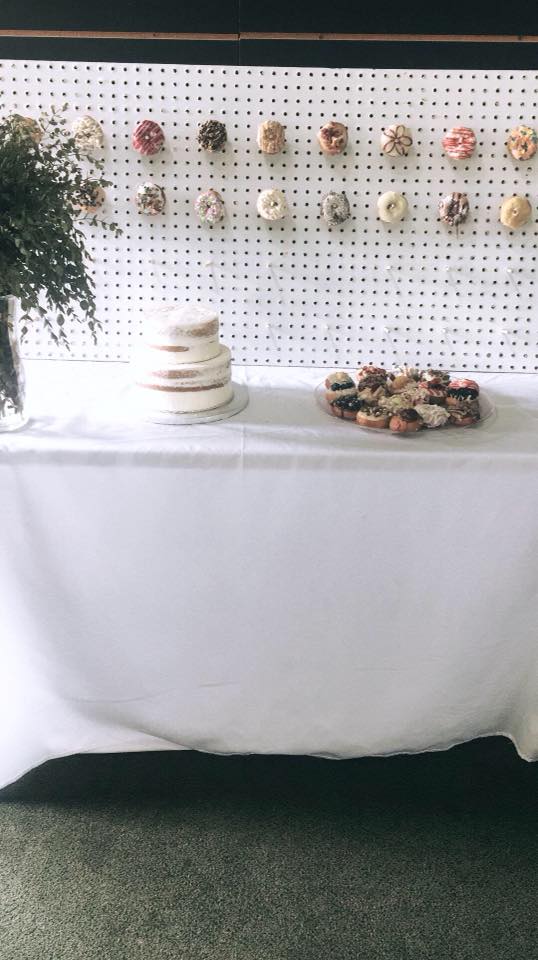 The Decor
Florals were a big part of the decor because it was a "let love bloom" theme! So the bouquet bar also doubles as decor too! Win-win-win.
My sister had an adorable welcome sign made and also had this super cute "Future Mrs. Thompson" sign hung behind where I sat. The sign for the mimosa bar was also floral.
She also made adorable floral arrangements to go on each table that captured the theme of the shower too!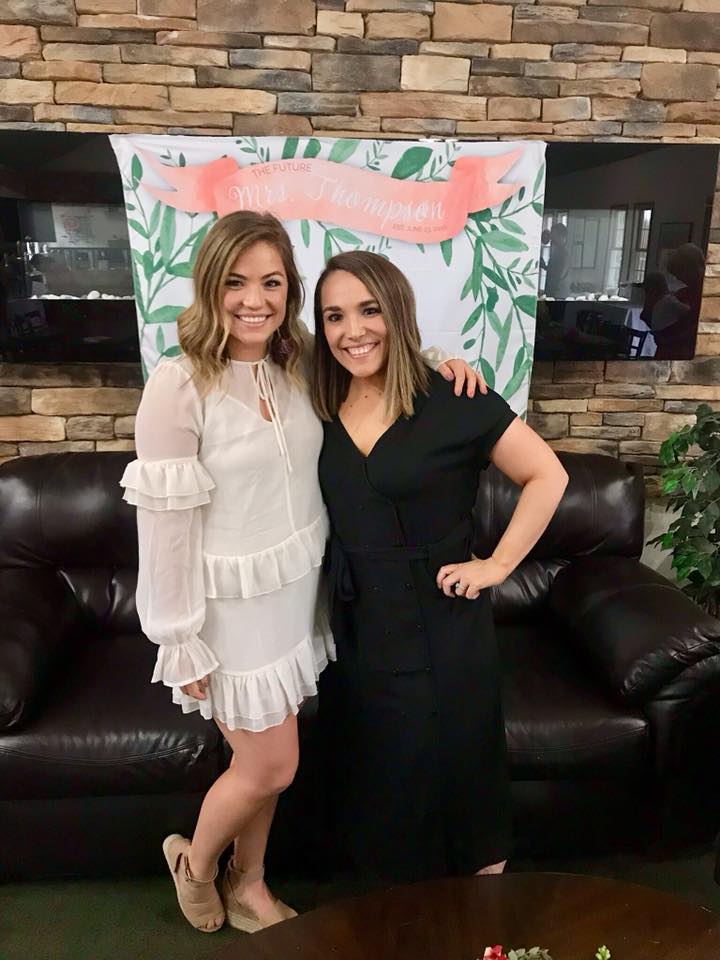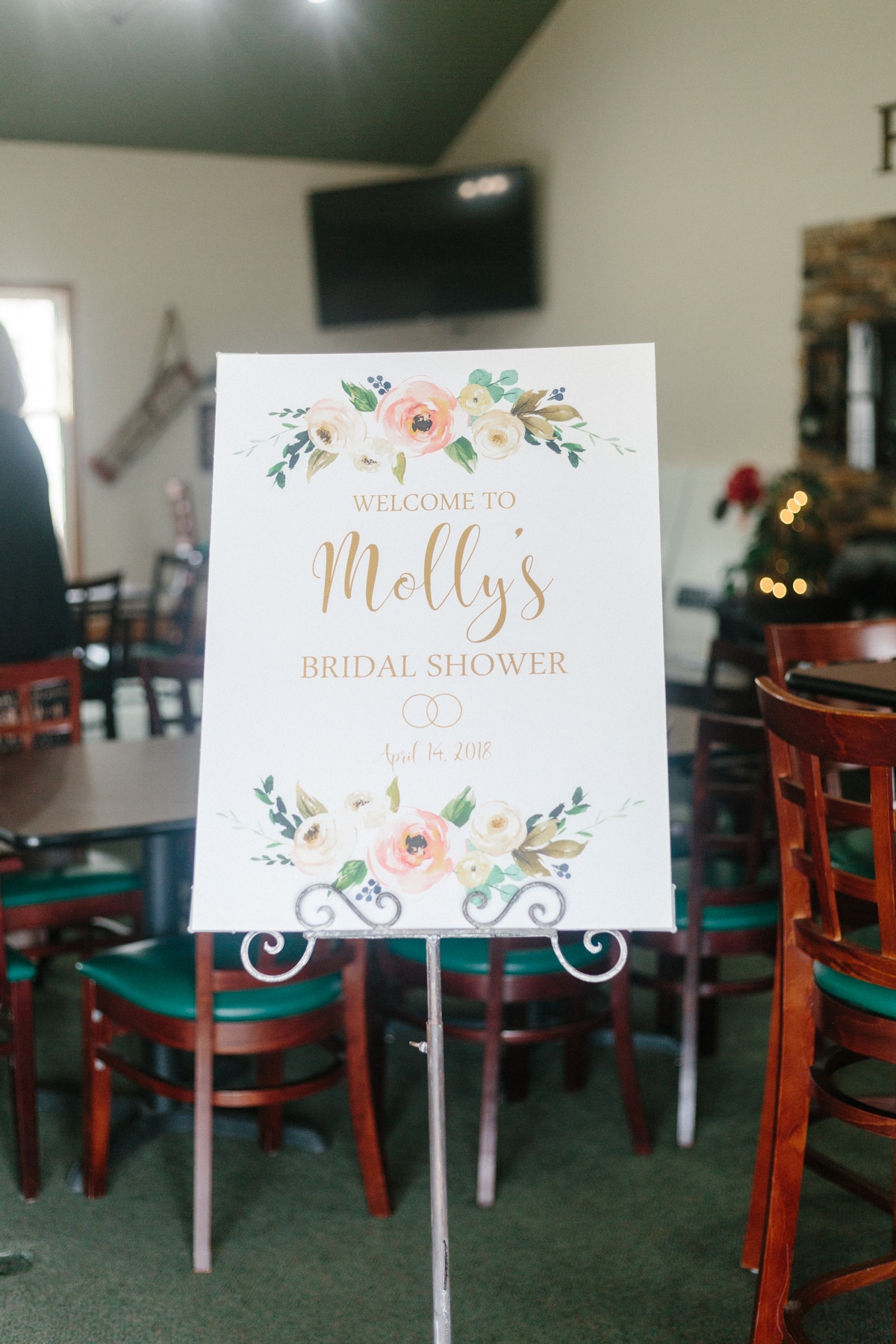 Games
We really didn't do any games because we were too busy chatting, taking pictures, hanging out and eating lots of yummy food! My sister printed out bridal bingo and had them sitting at each table.
While I was opening gifts, if I opened a gift written on your bing you would cross it out and whoever got BINGO first got the sweetest homemade gift my sister made. My sister took my chocolate chip cookie recipe and turned it into a cookie in a jar and gave them to people!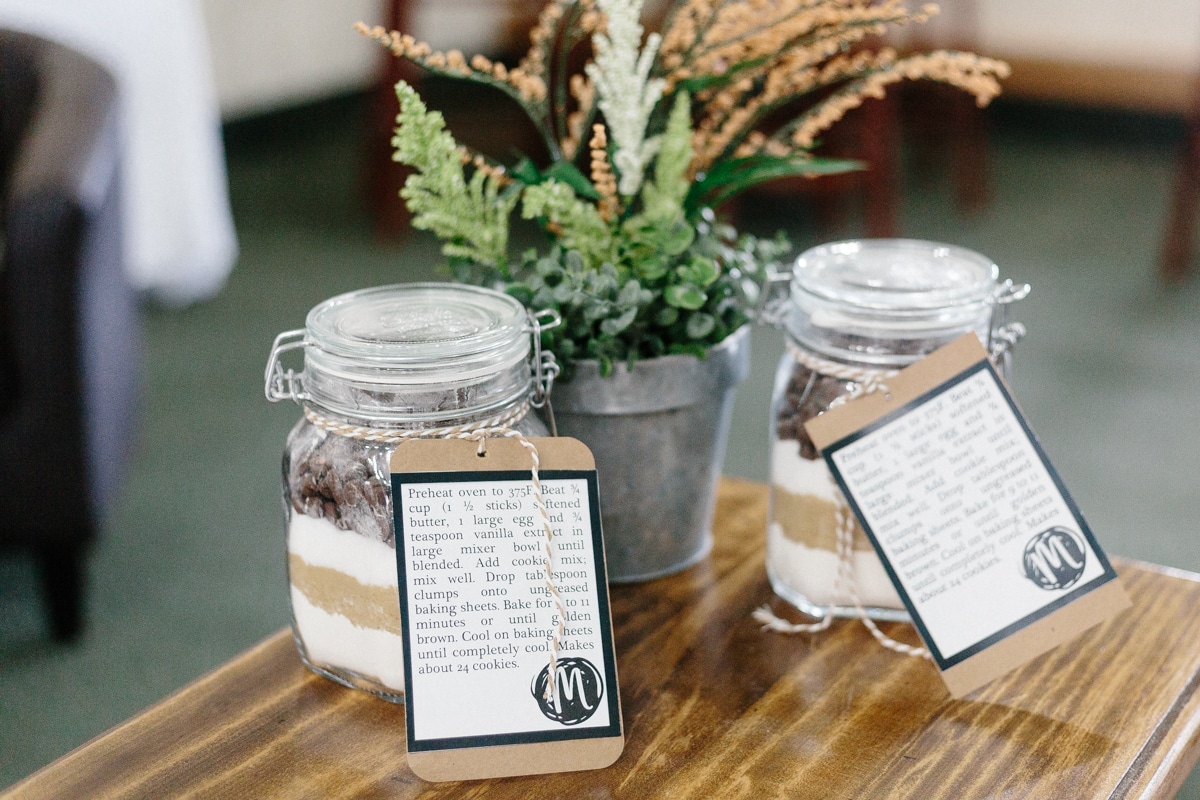 My Outfit
I got my dress from a designer called Tularosa! You can go directly to their website or you can buy them through another place like Revolve. I got my shoes from DSW and I got my earrings from a local woman that makes them handmade!