We are SO excited about all of our engagement pictures!
First and foremost, we have to give a shout out to our amazing and talented photographer, Renee, at RKM Photography. She really captured our style and the happiness we've been feeling during this season of engagement and are so happy with all of our pictures! If you need a photographer you HAVE to hire her.
Zach and I have been looking forward to get our engagement pictures since we got engaged in January. We've been waiting to create our wedding website and order our save the dates and now that we have them we can't wait to continue planning and creating the feel for our big day!
We went out on a Saturday night to a few places in Columbus, OH to capture these pictures. Renee recommended we go out during golden hour (right before sunset) to capture the best lighting and she was SO right.
We started our session in Downtown Columbus on the Scioto Mile and found an awesome white wall with a little greenery.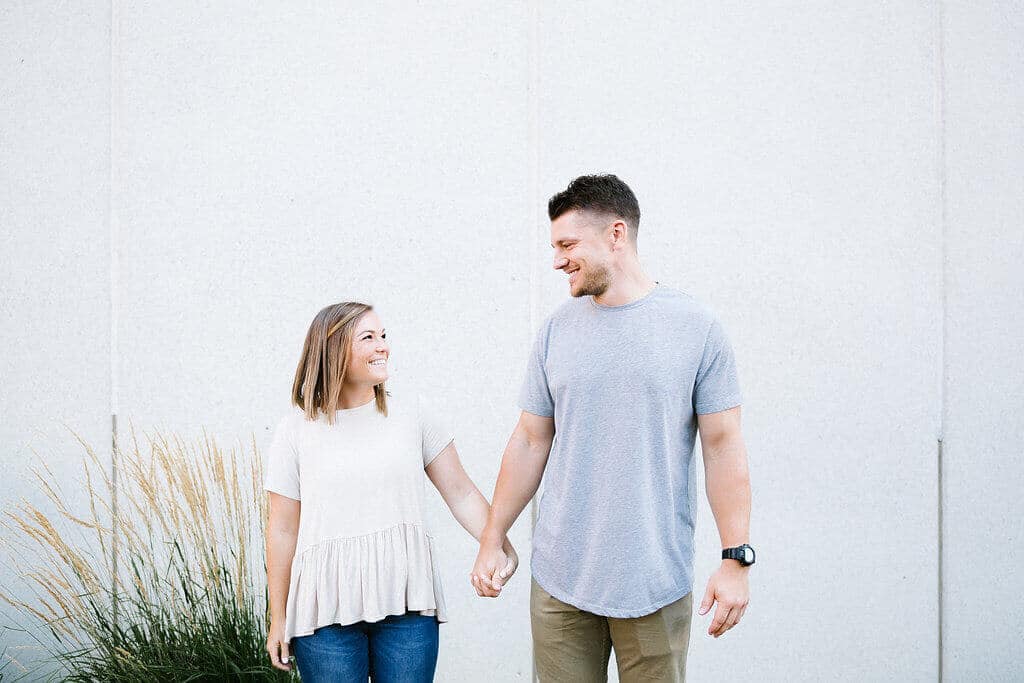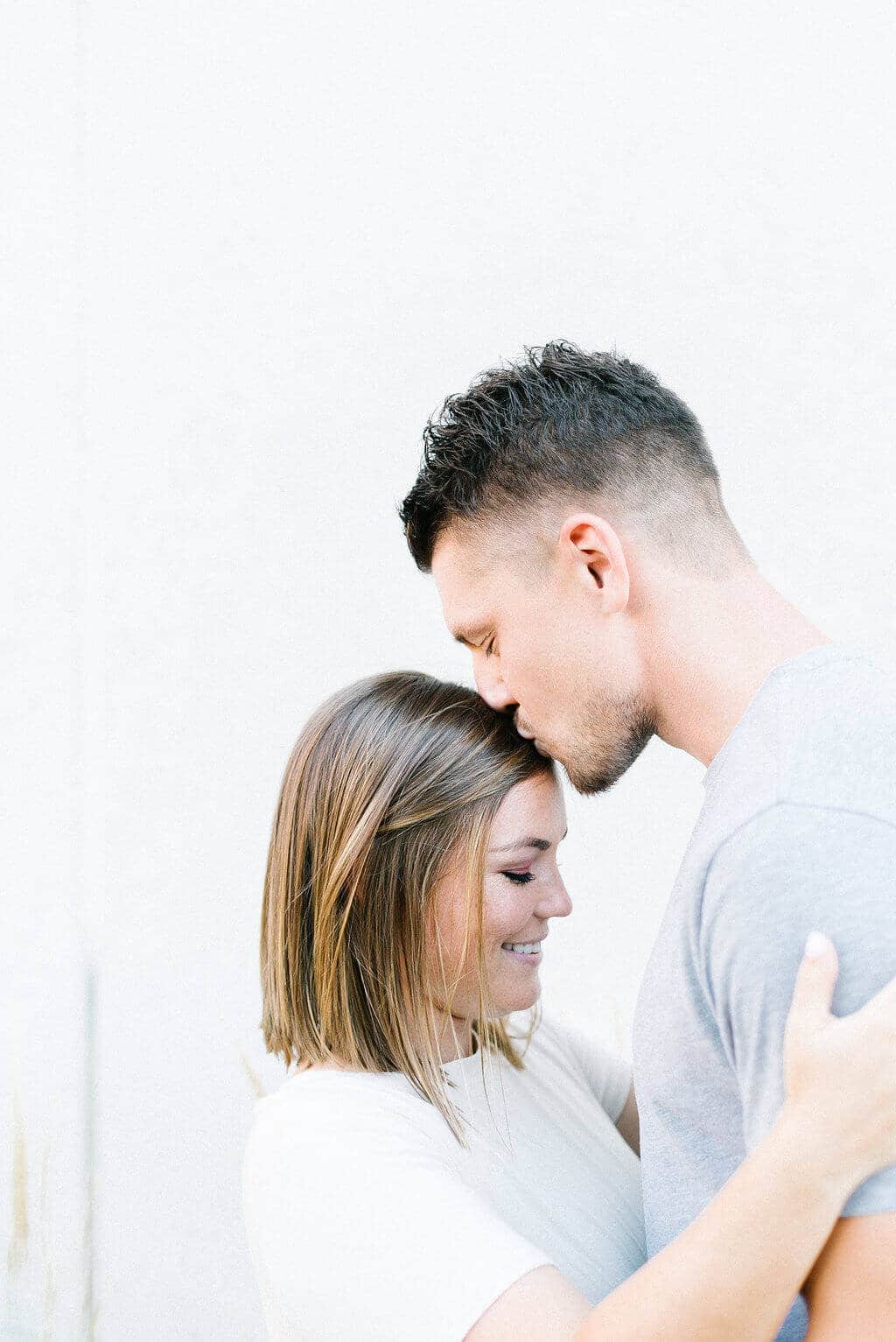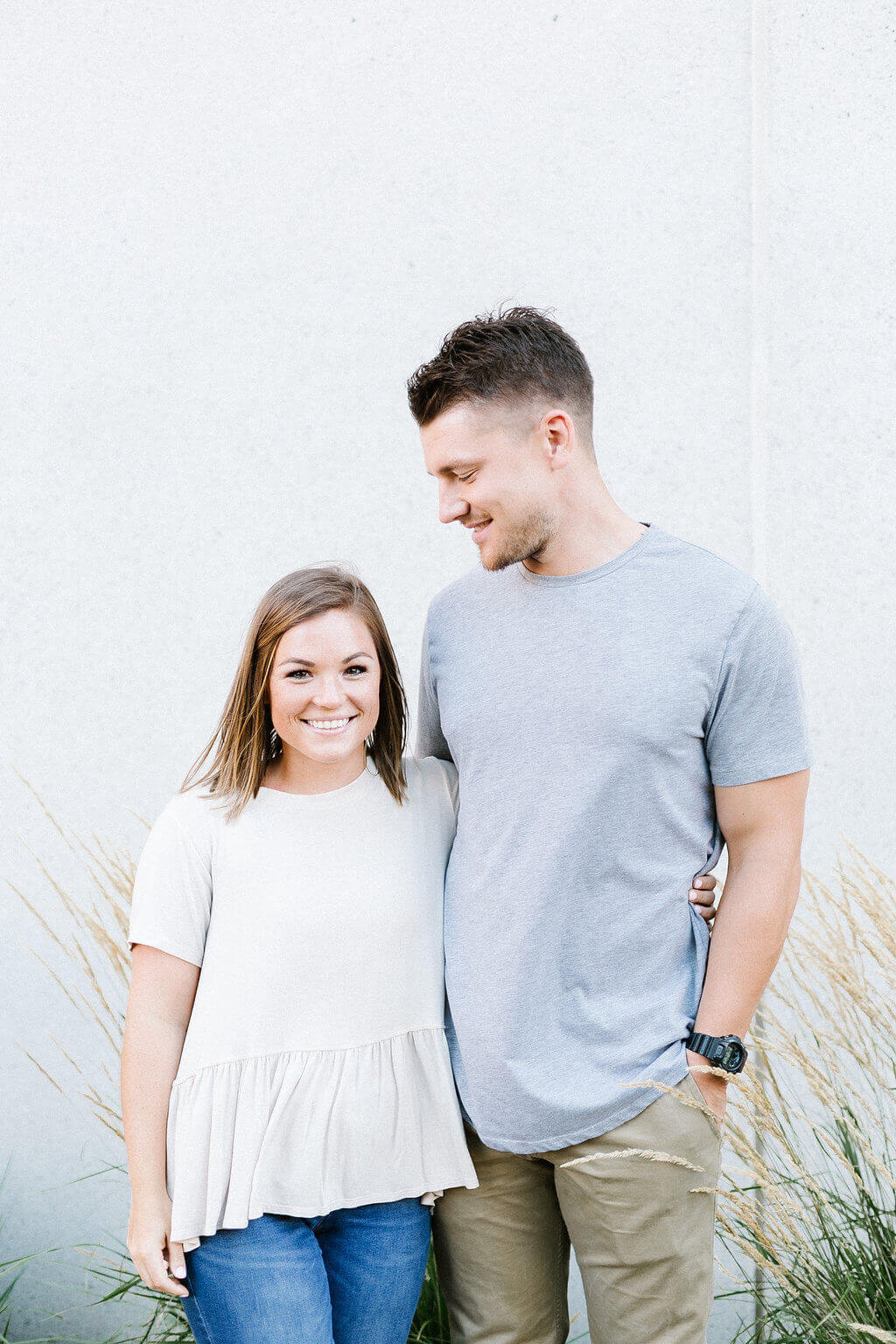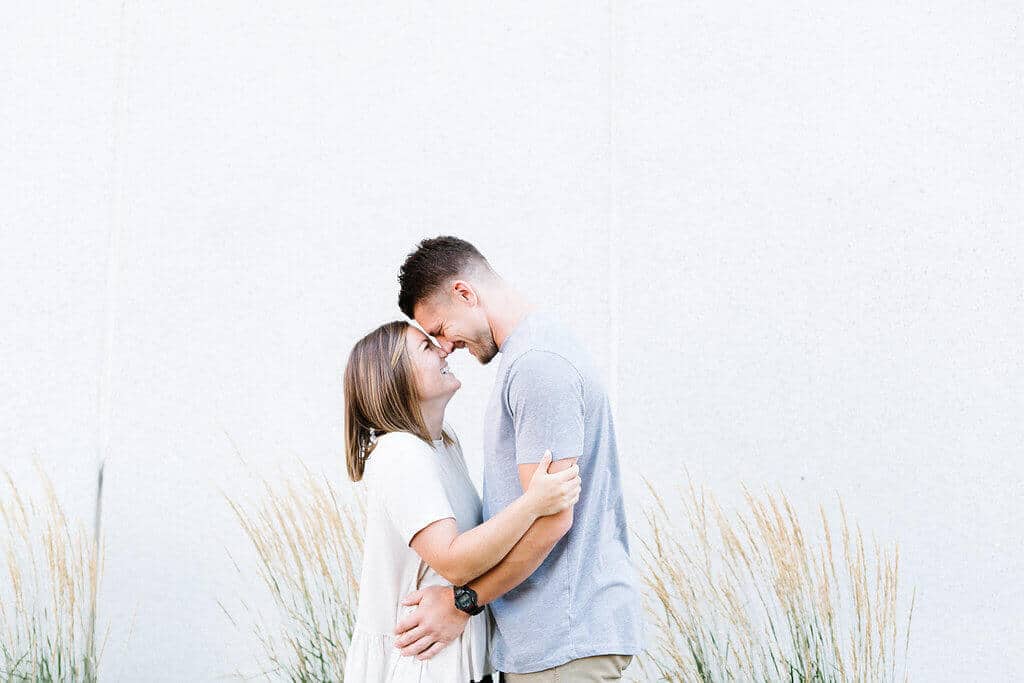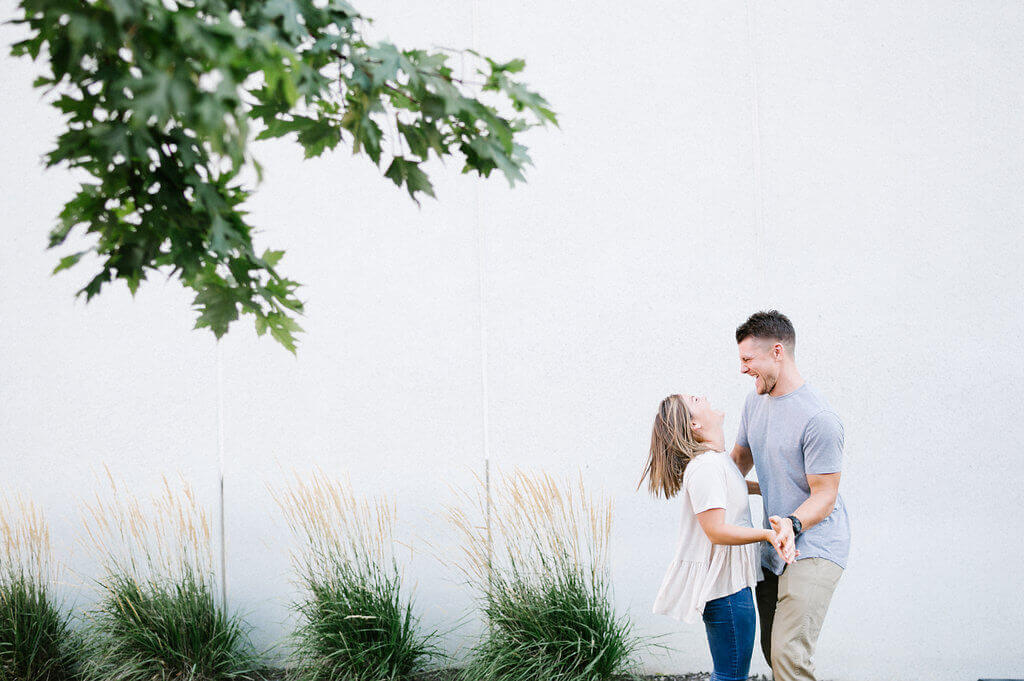 Then we headed to a little street downtown with a cute sidewalk. We totally stroll around downtown like this all the time:)
Renee had the best idea to go underneath the bridge over the river to do some fun shots. The lighting was perfect??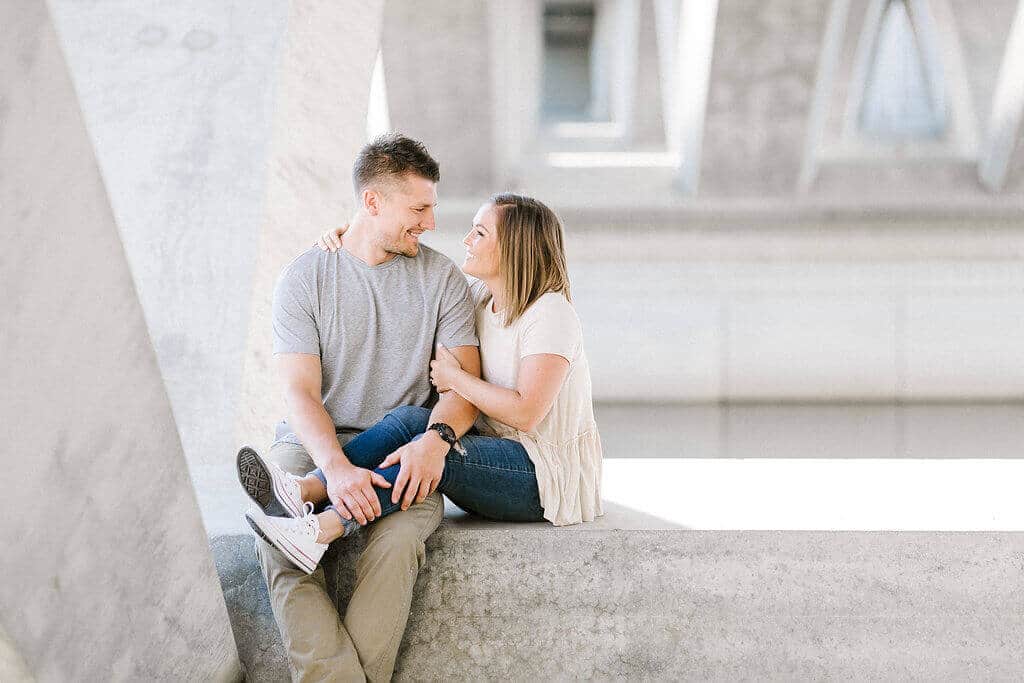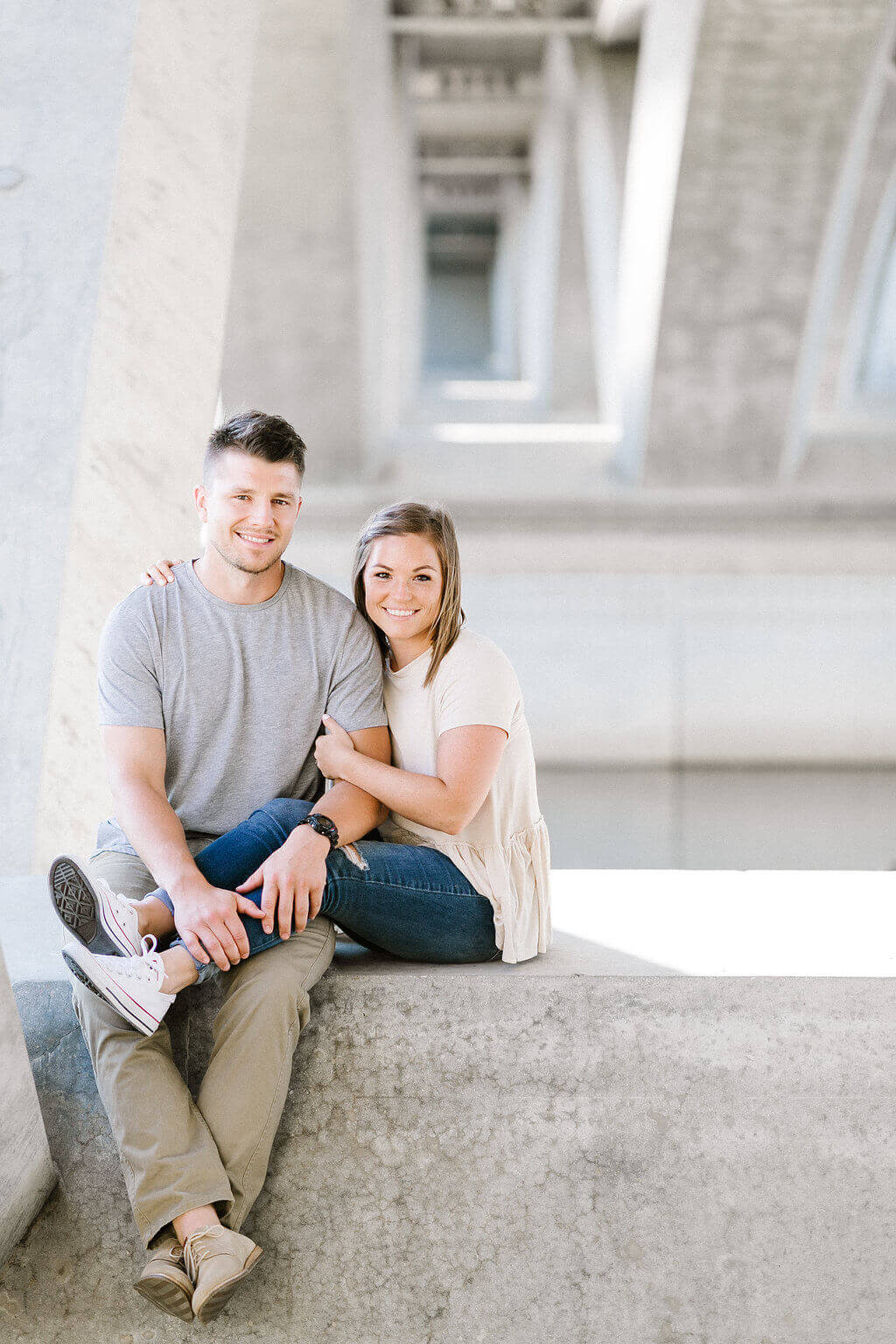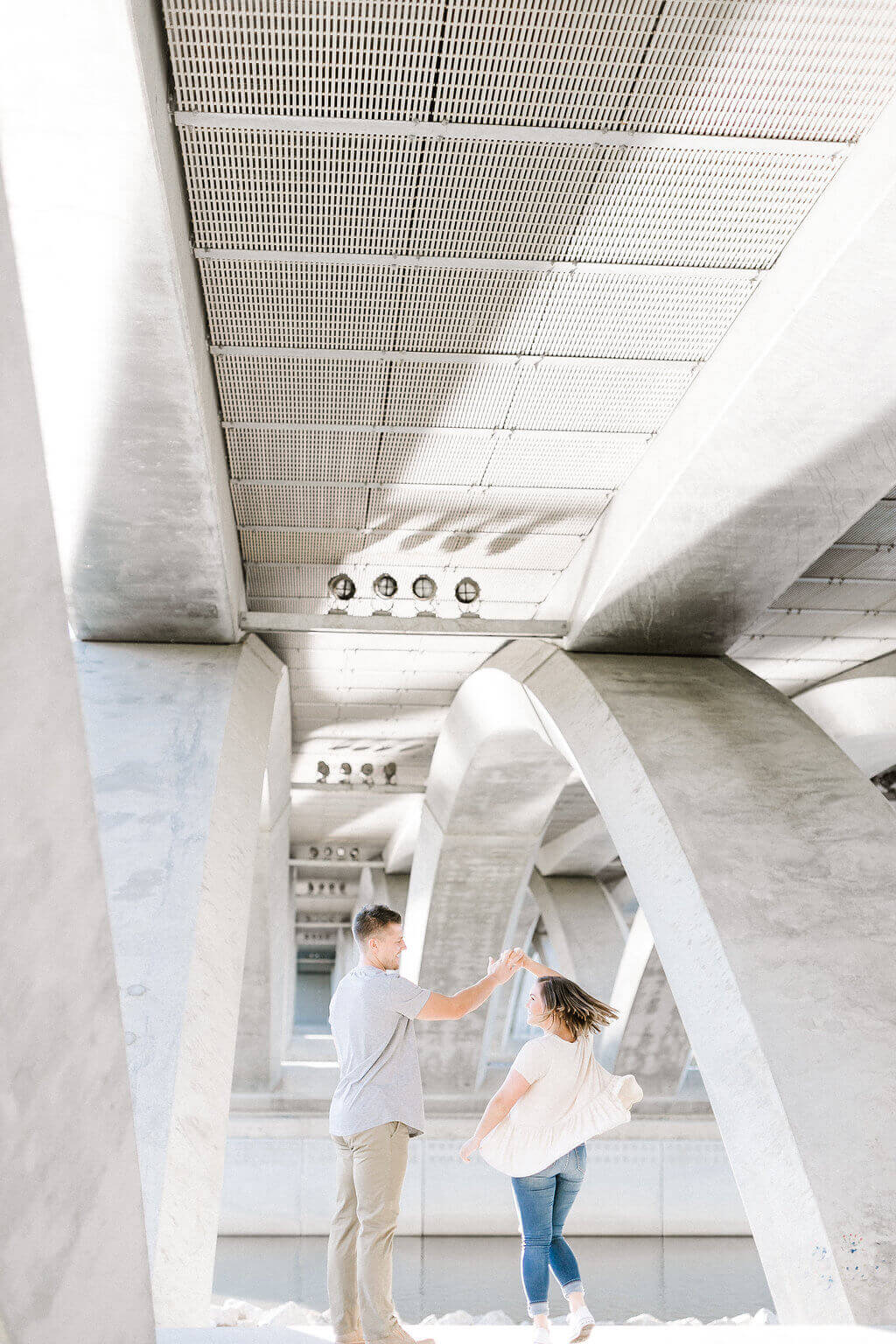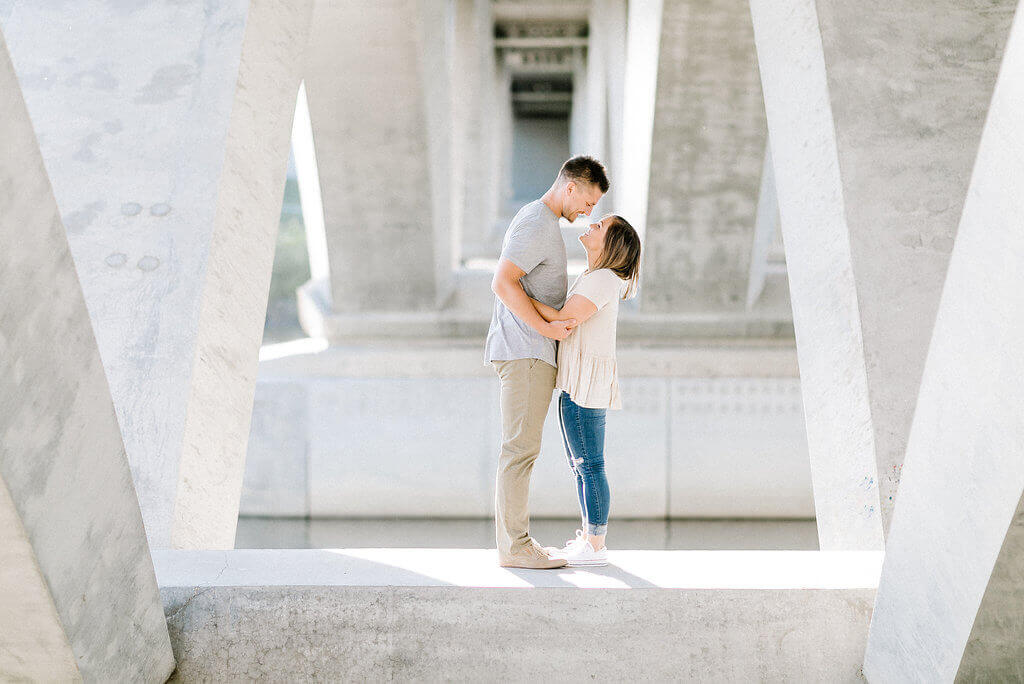 Before we headed out of downtown we found this amazing wall covered in ivy so we had to snap a few there.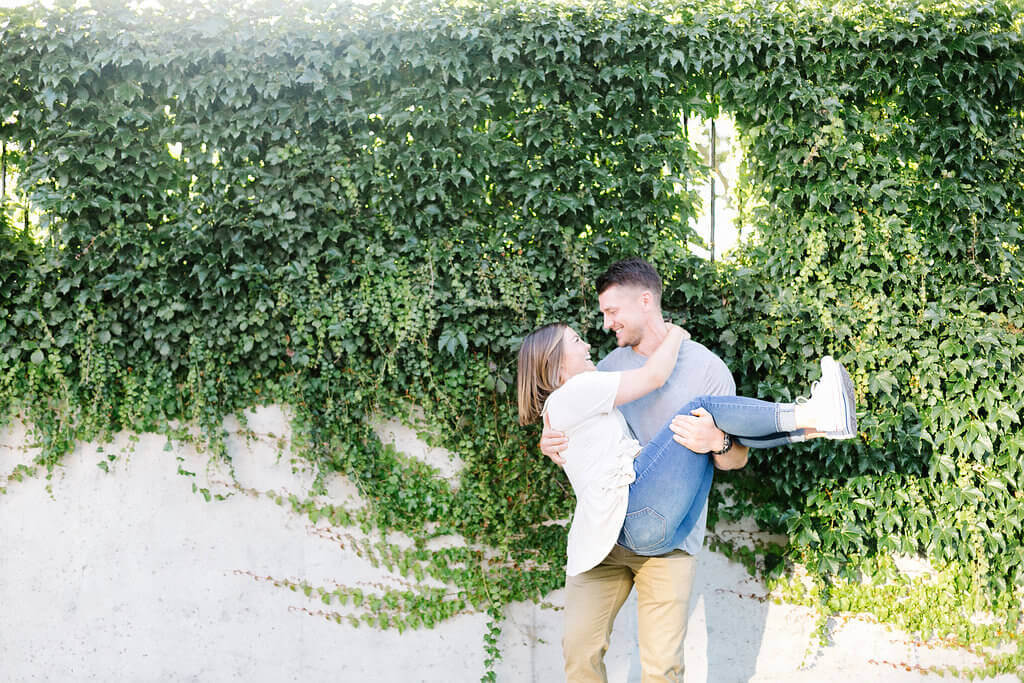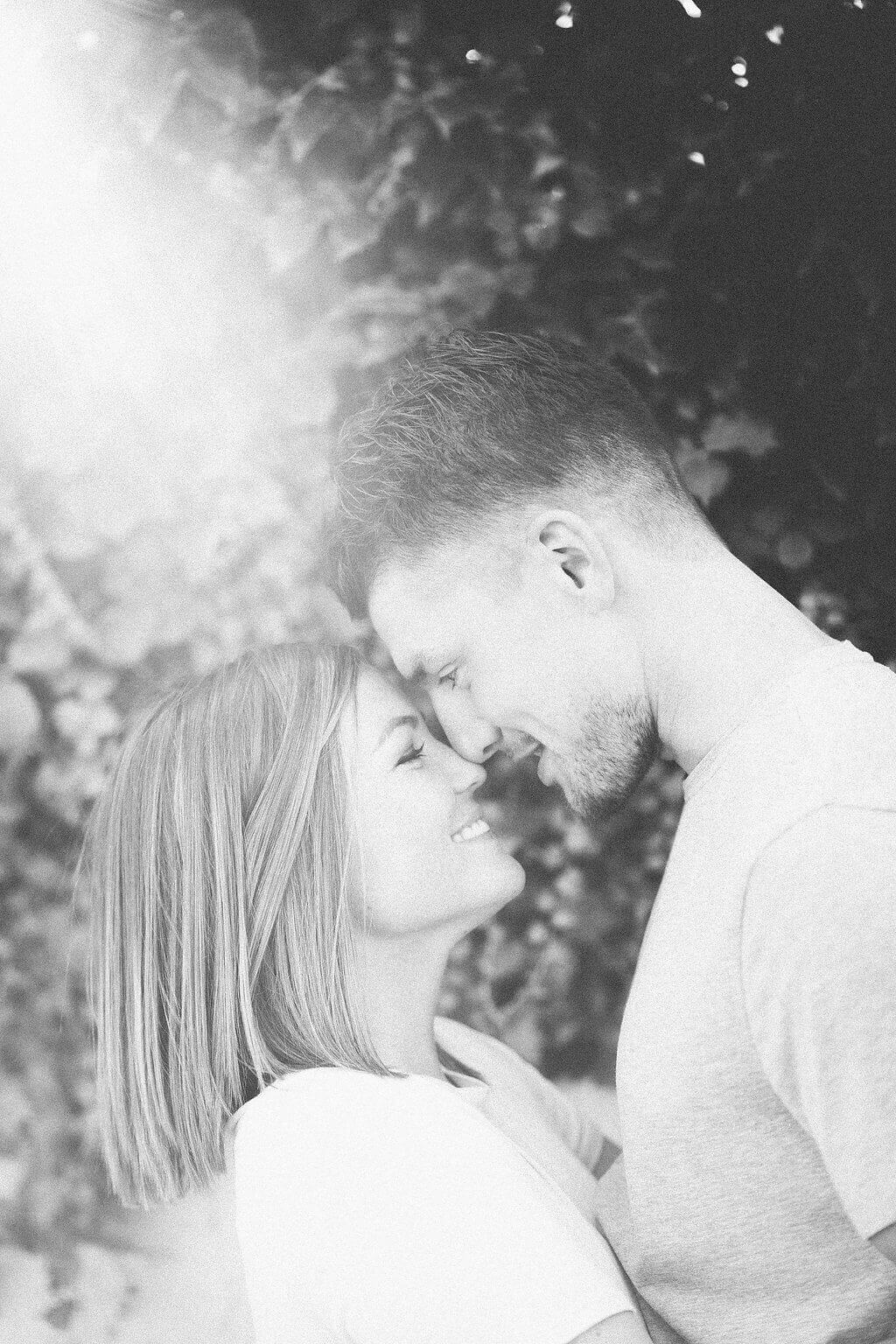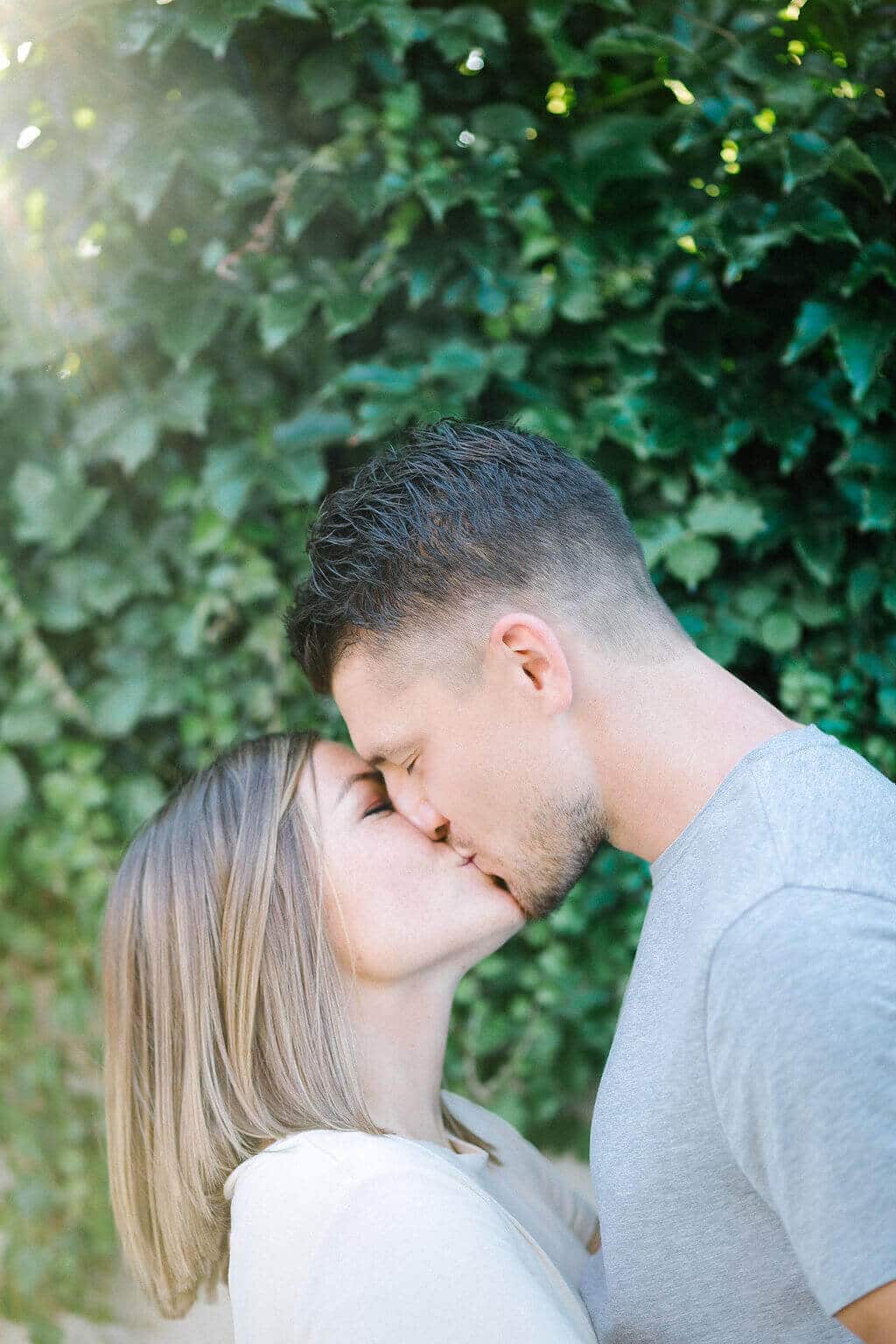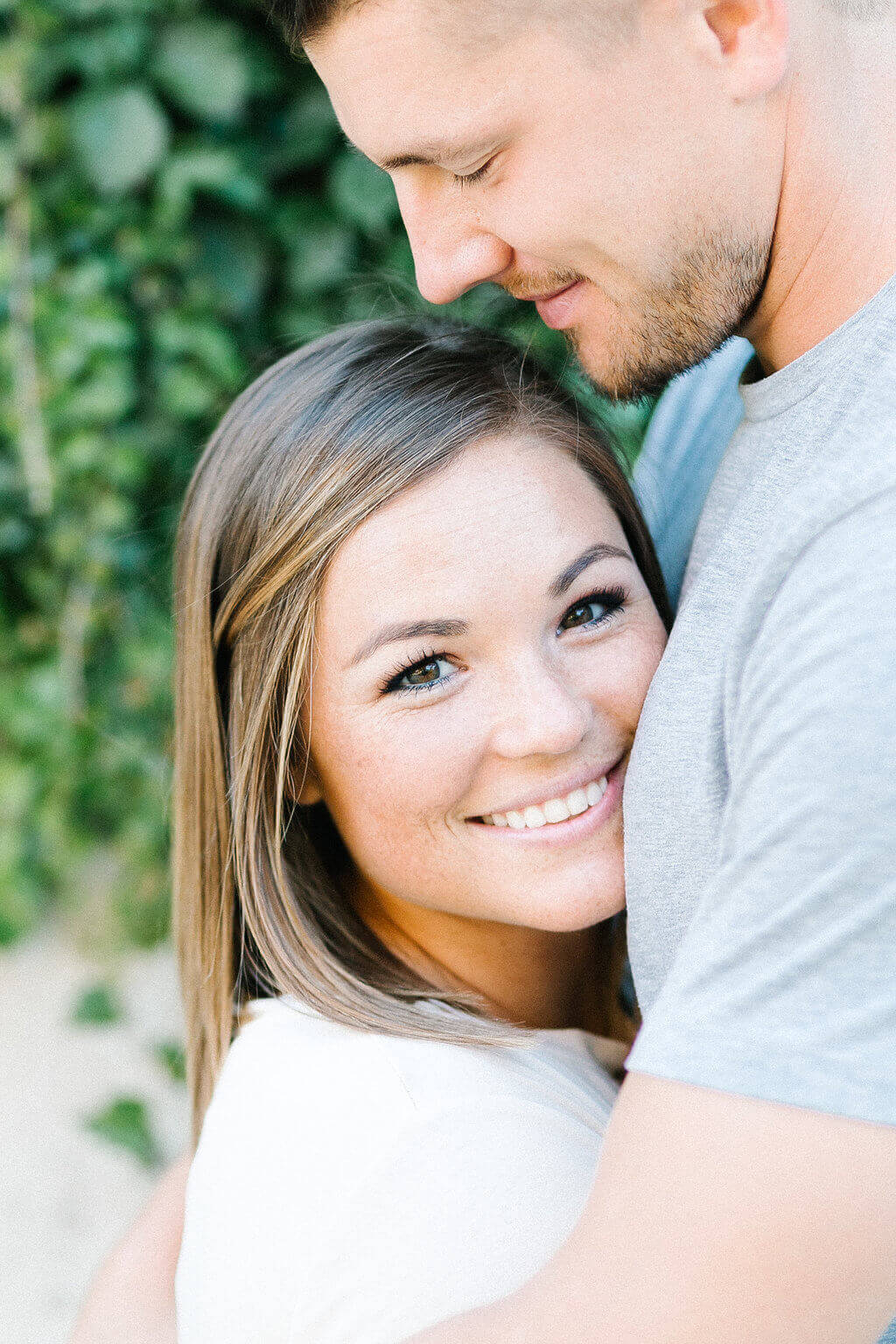 Our second stop was to this event venue and field downtown as well. It was seriously gorgeous! It reminded us so much of the look and feel we want on our wedding day so we loved that Renee wanted to take us here.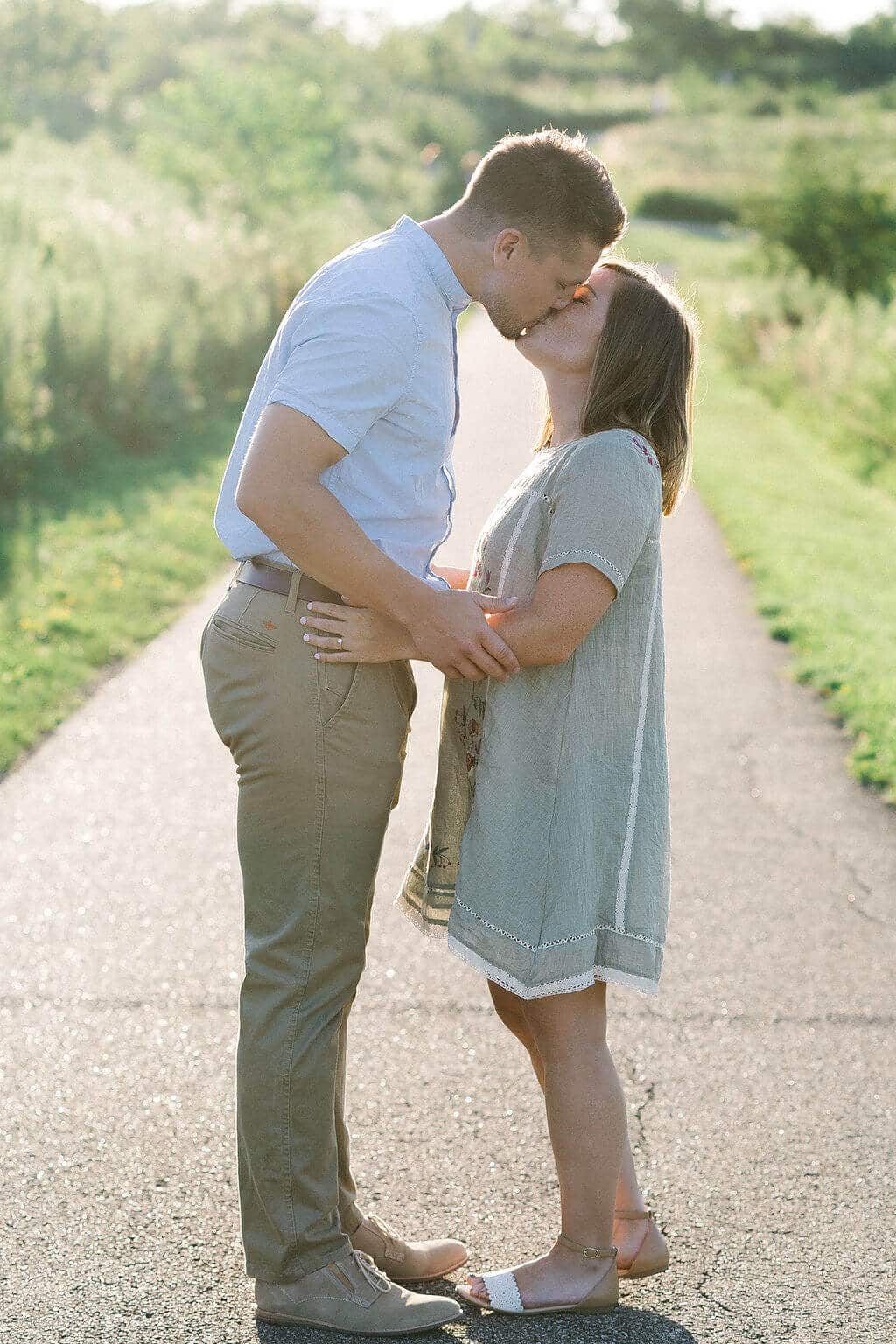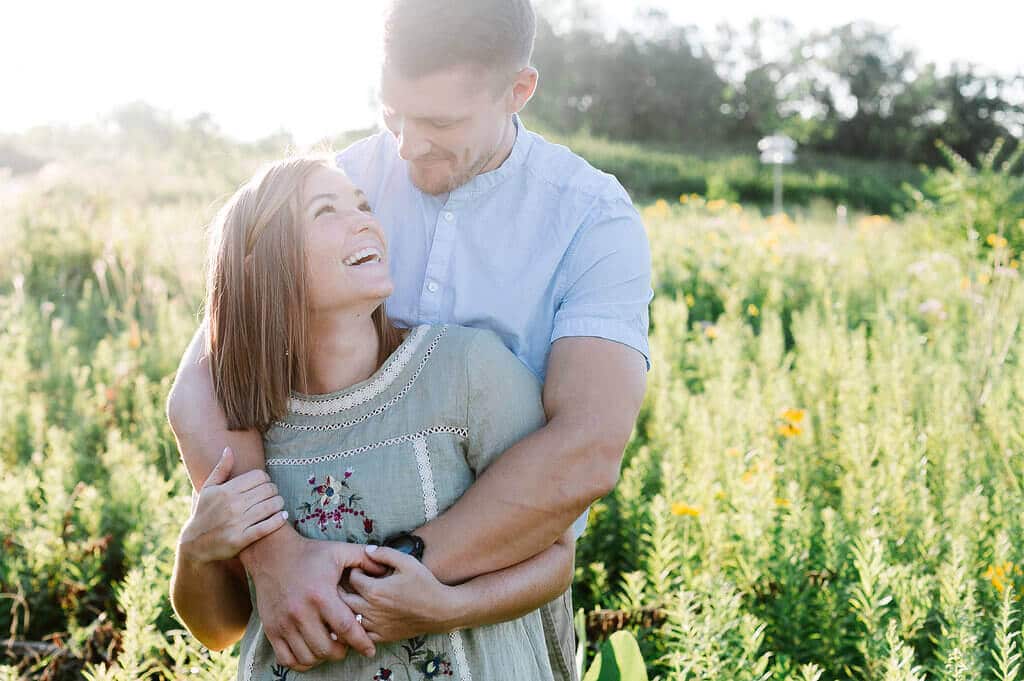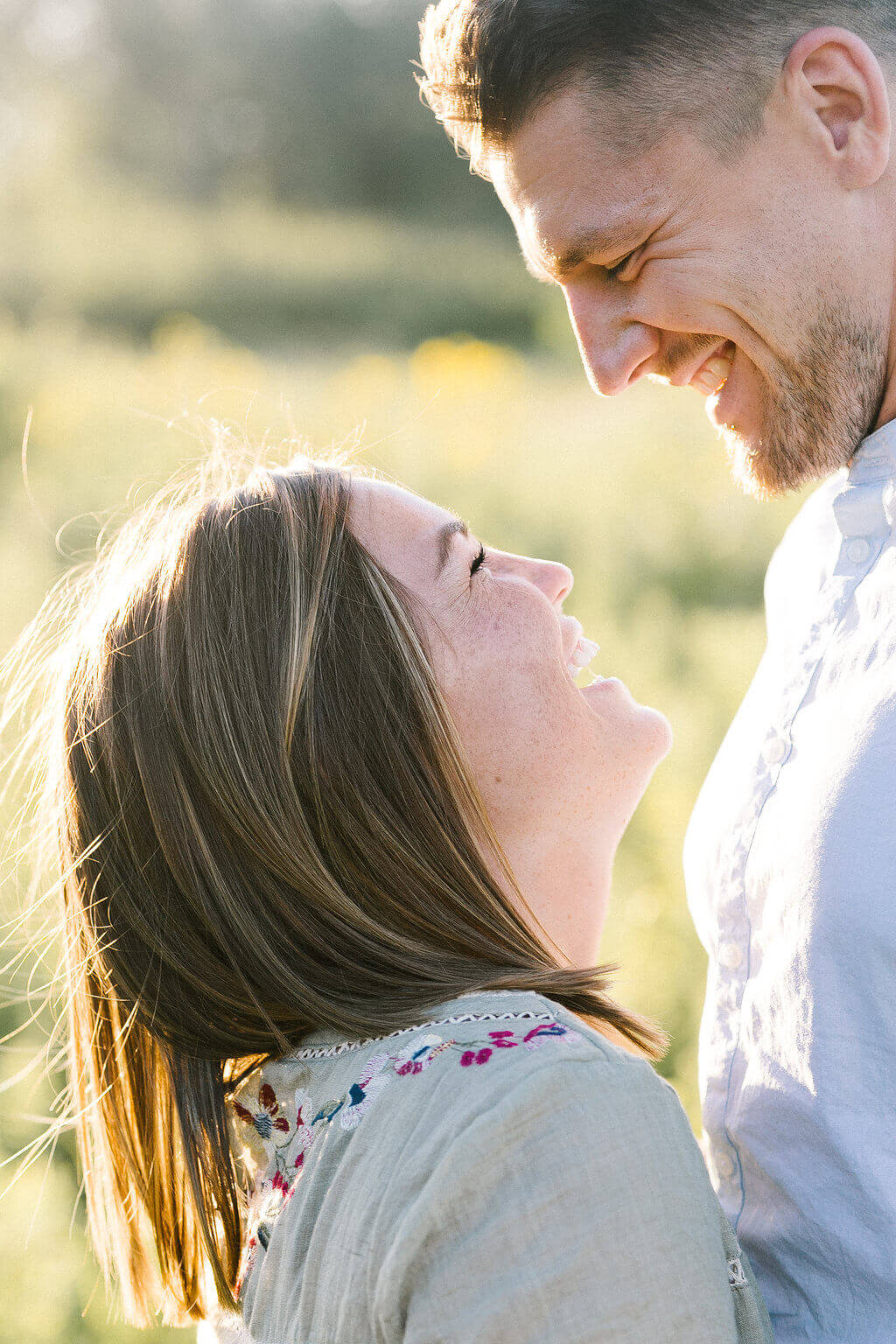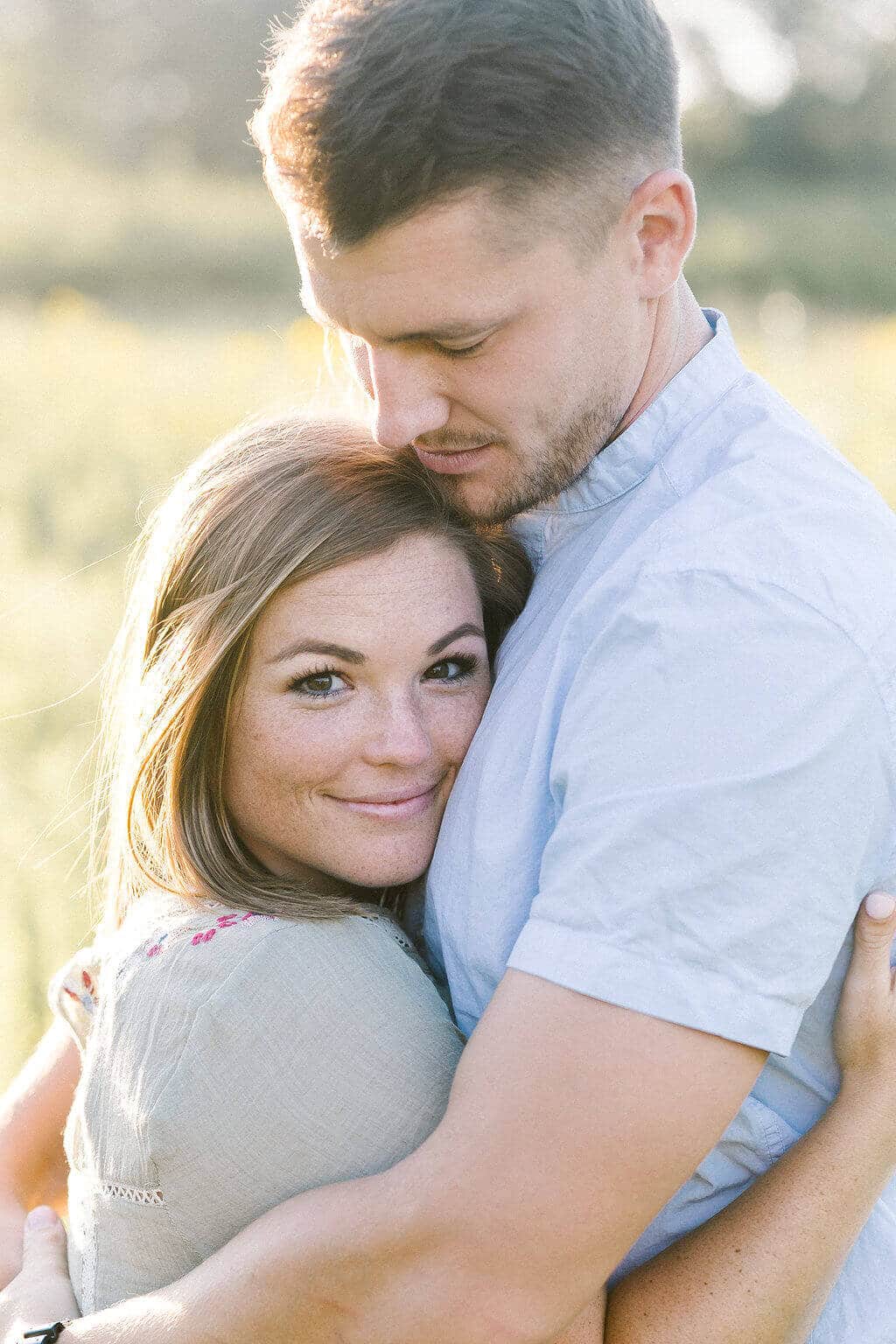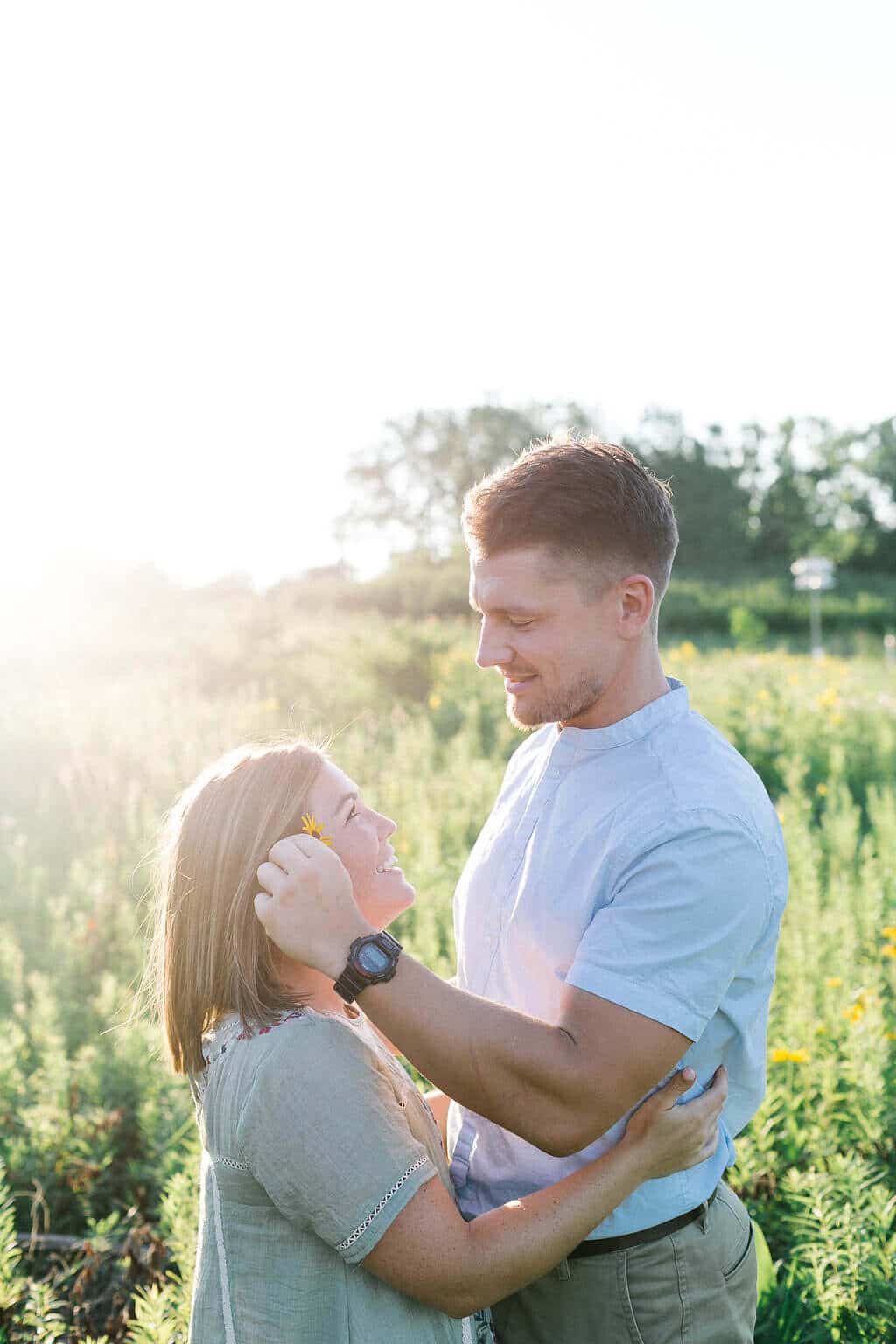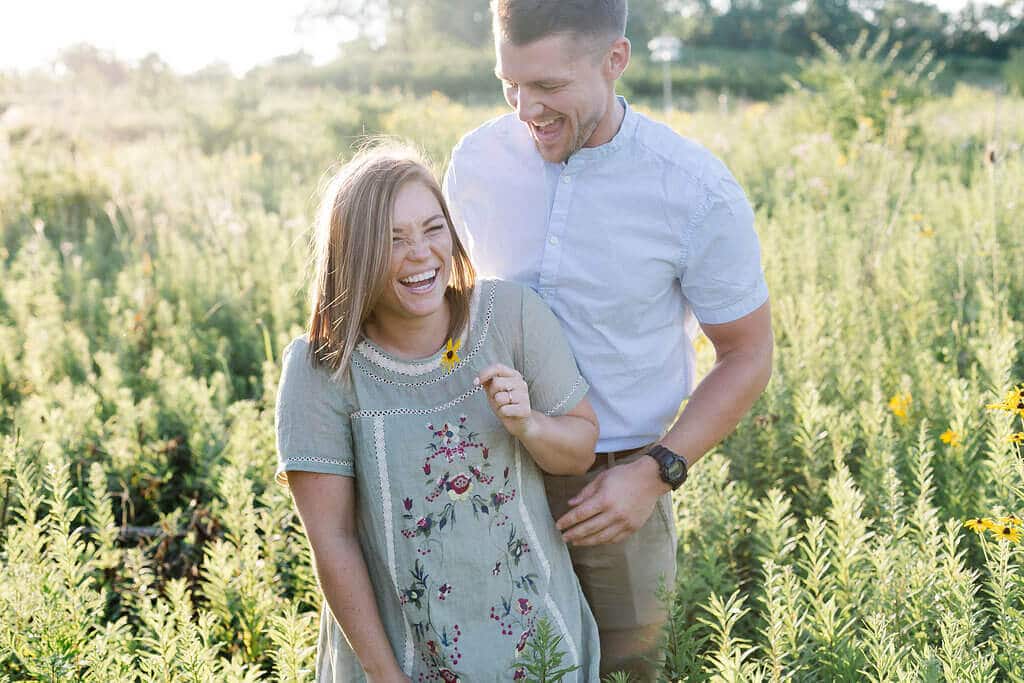 Our final stop was my idea! Zach and I just moved to New Albany into our first home at the beginning of June and our house is surrounded by open fields. We loved the idea of getting our engagement pictures taken where we started our lives together at our new home so these pictures are from our yard:)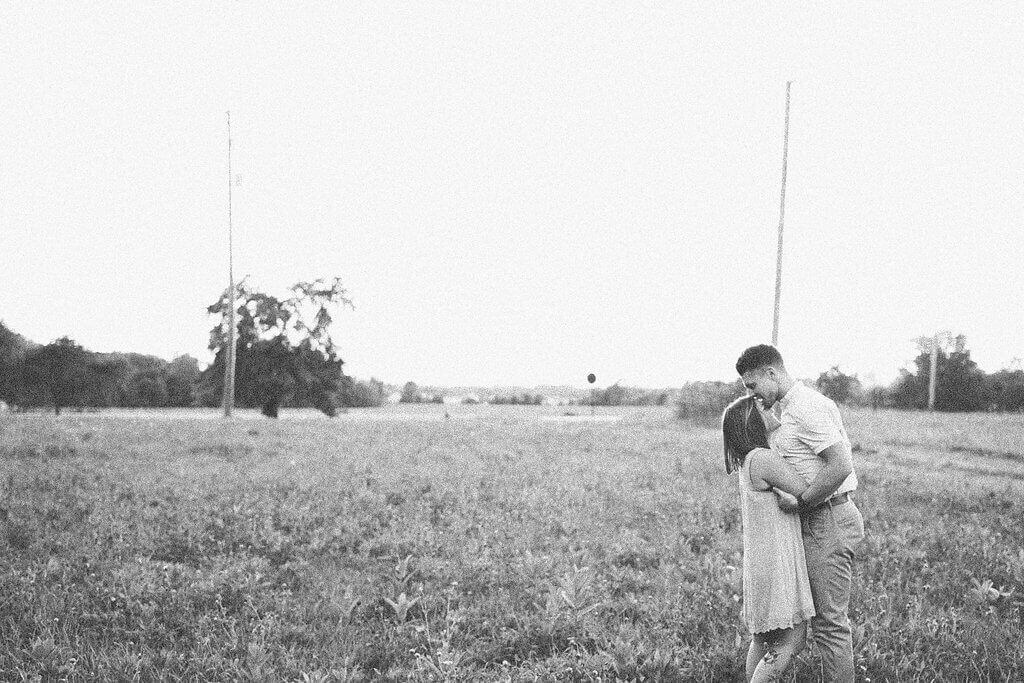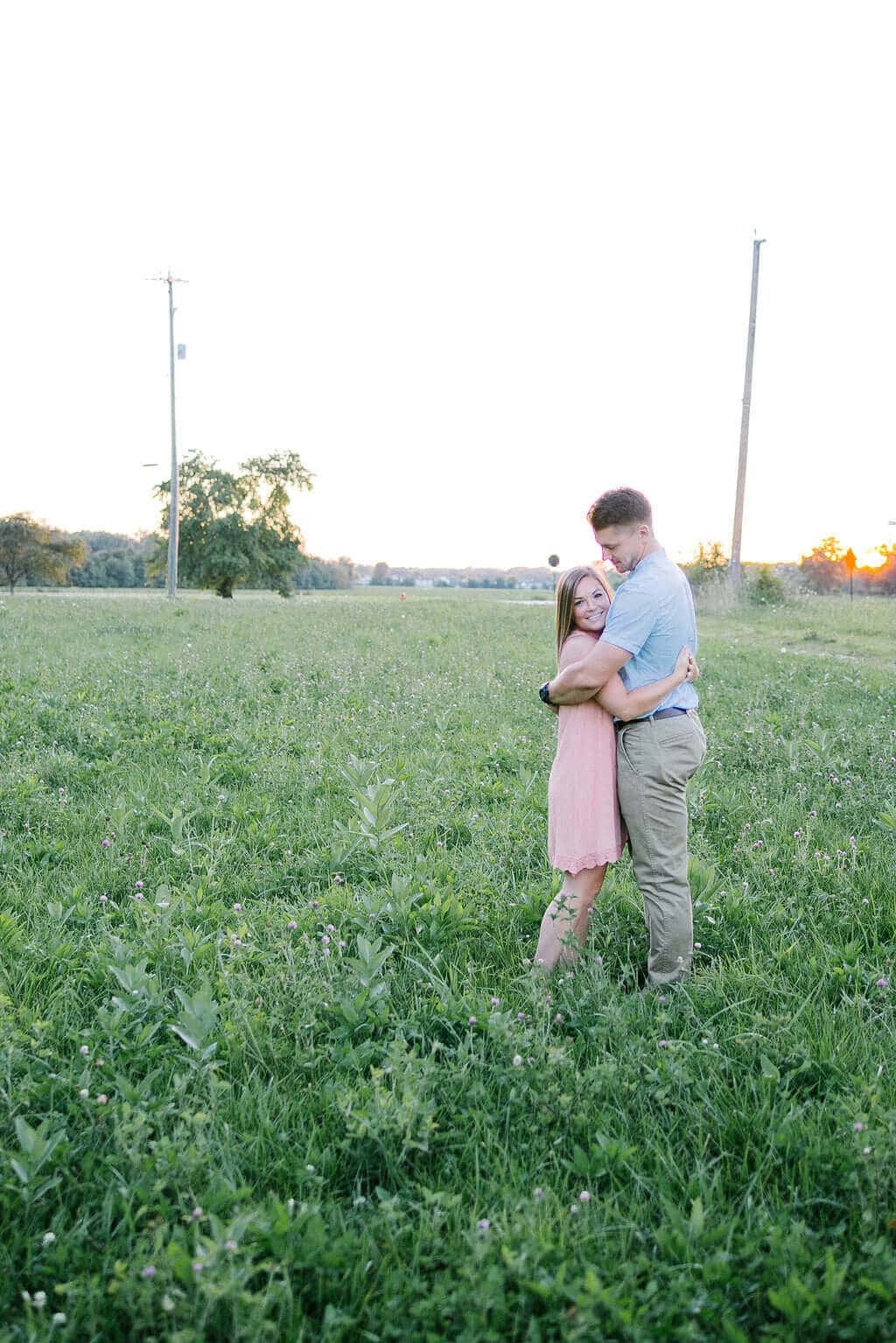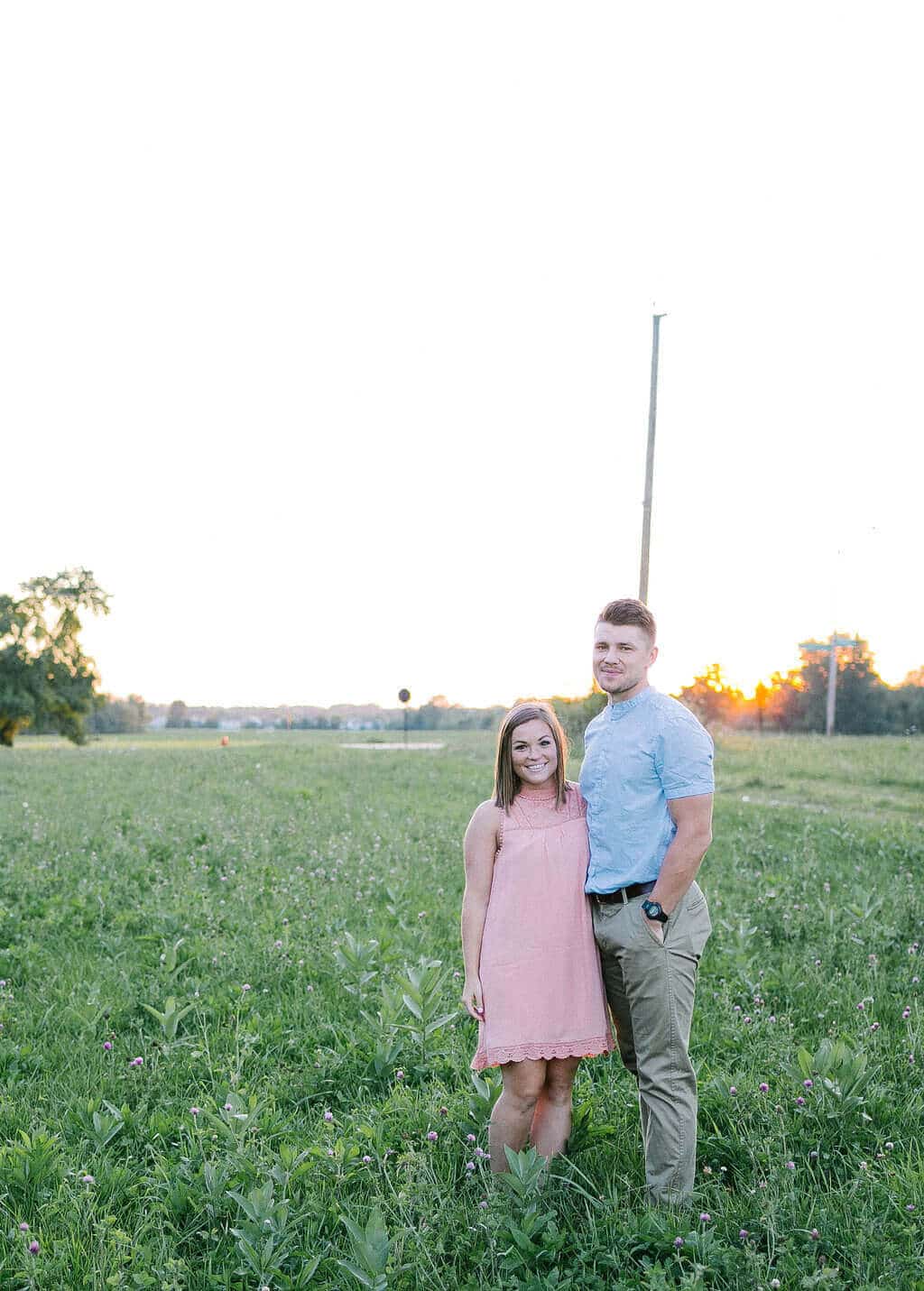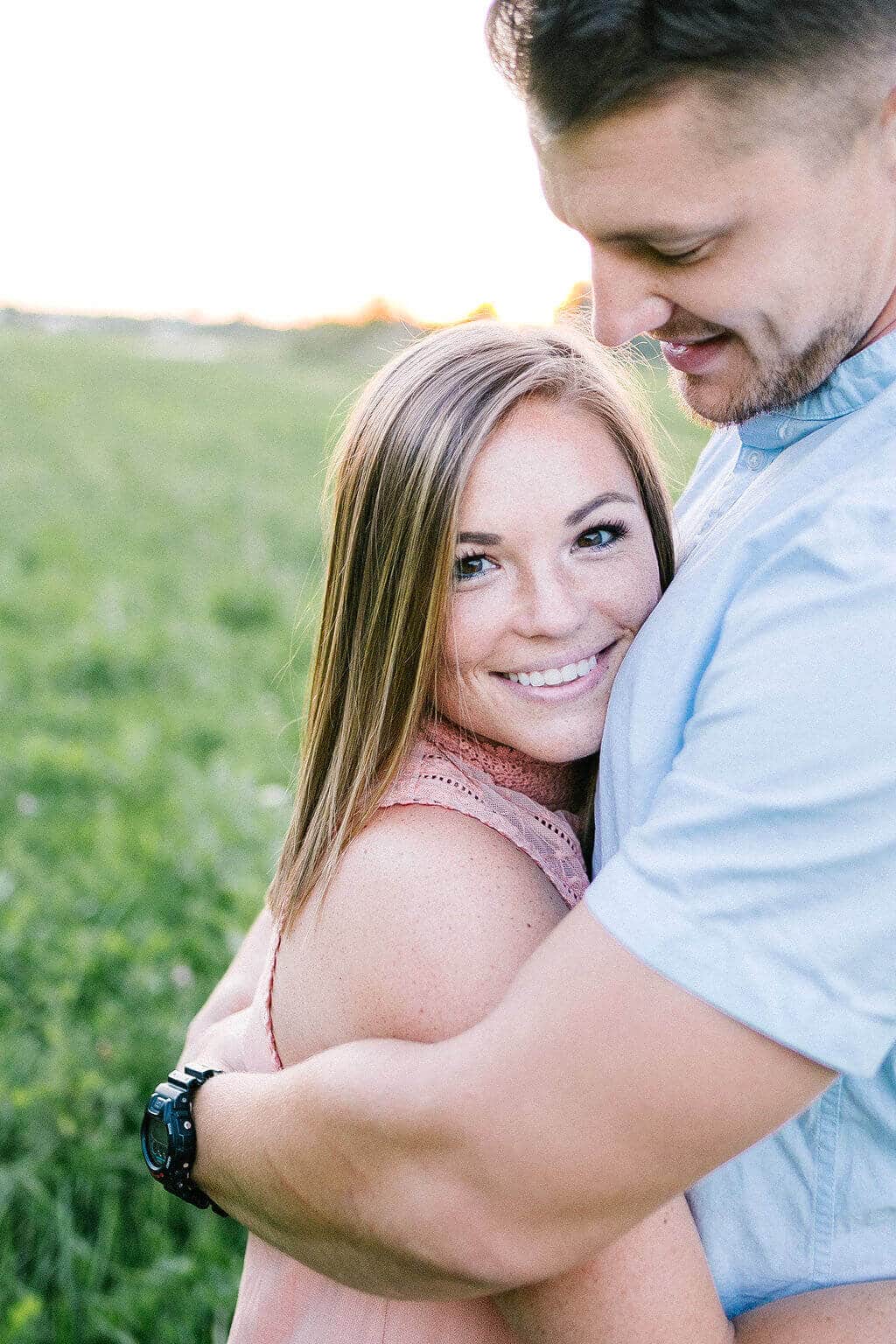 And these pictures were taken just across the street!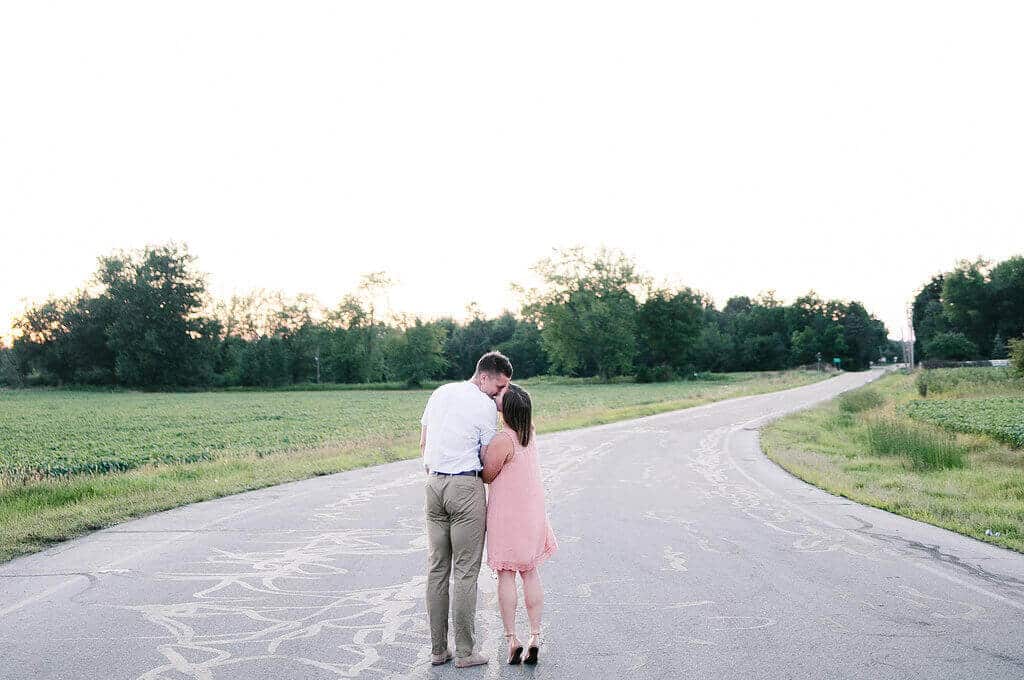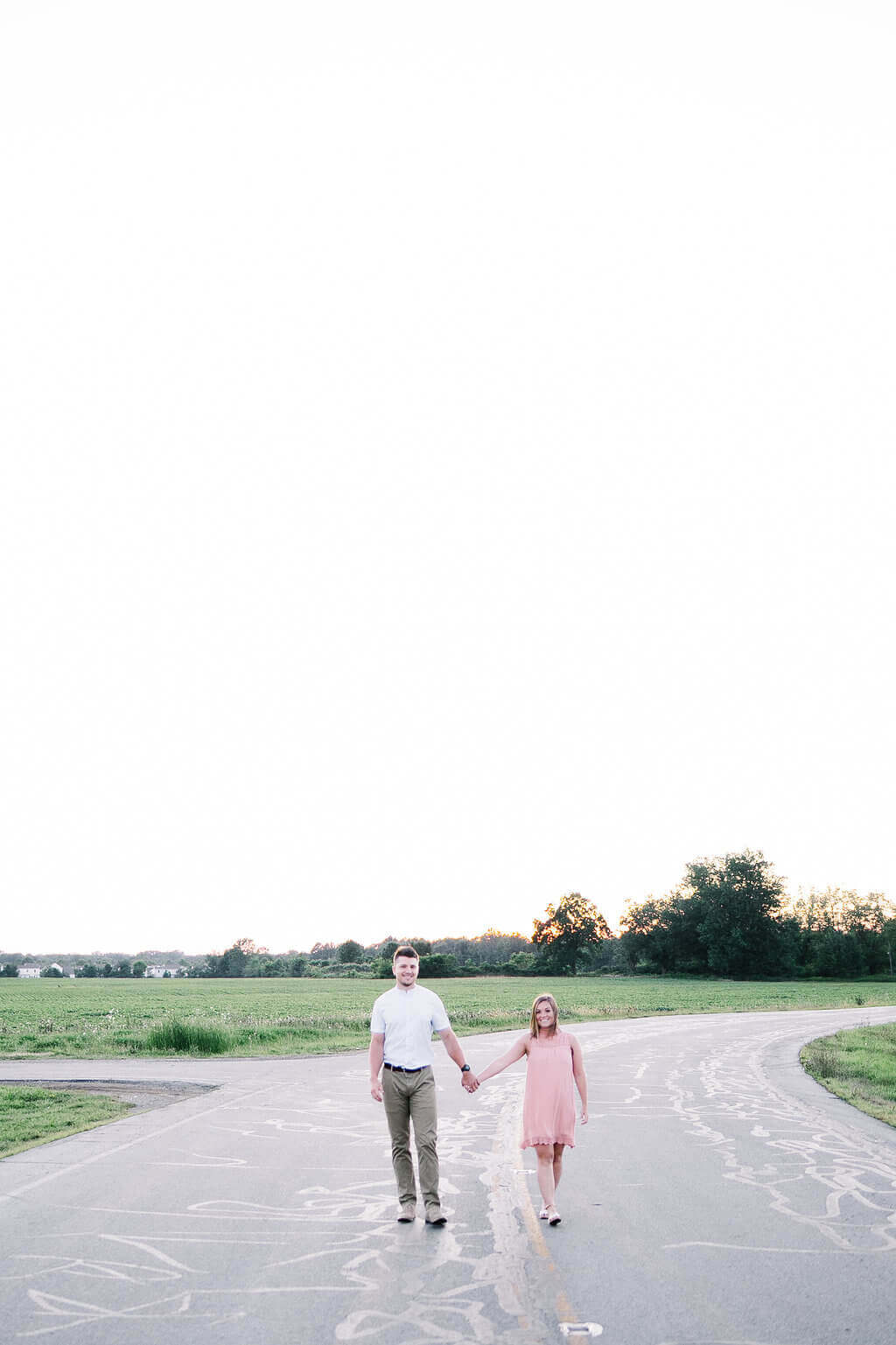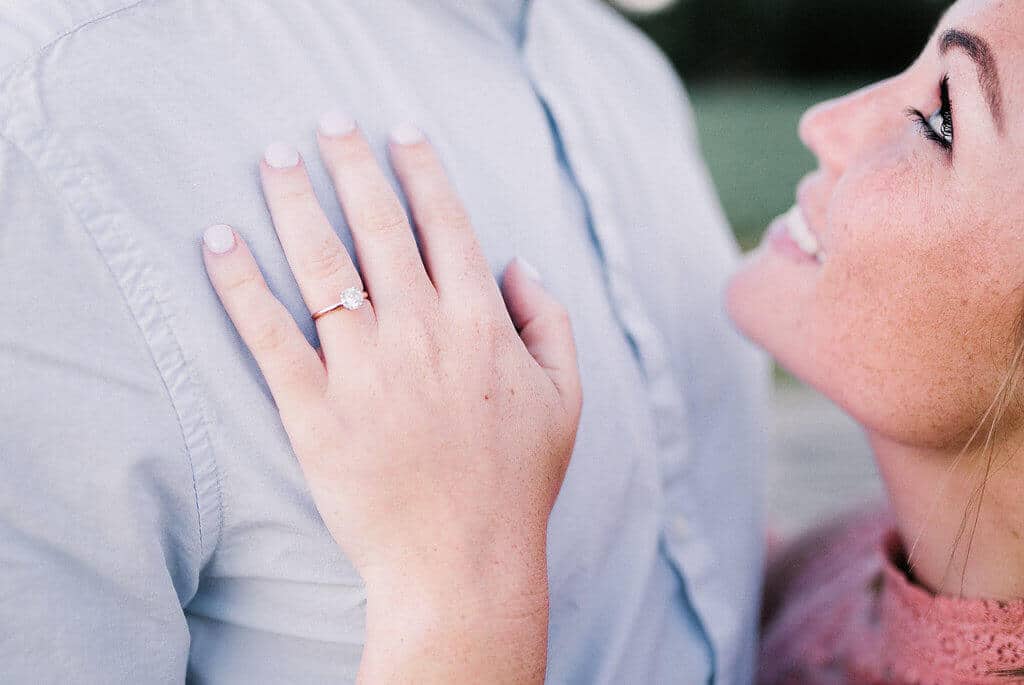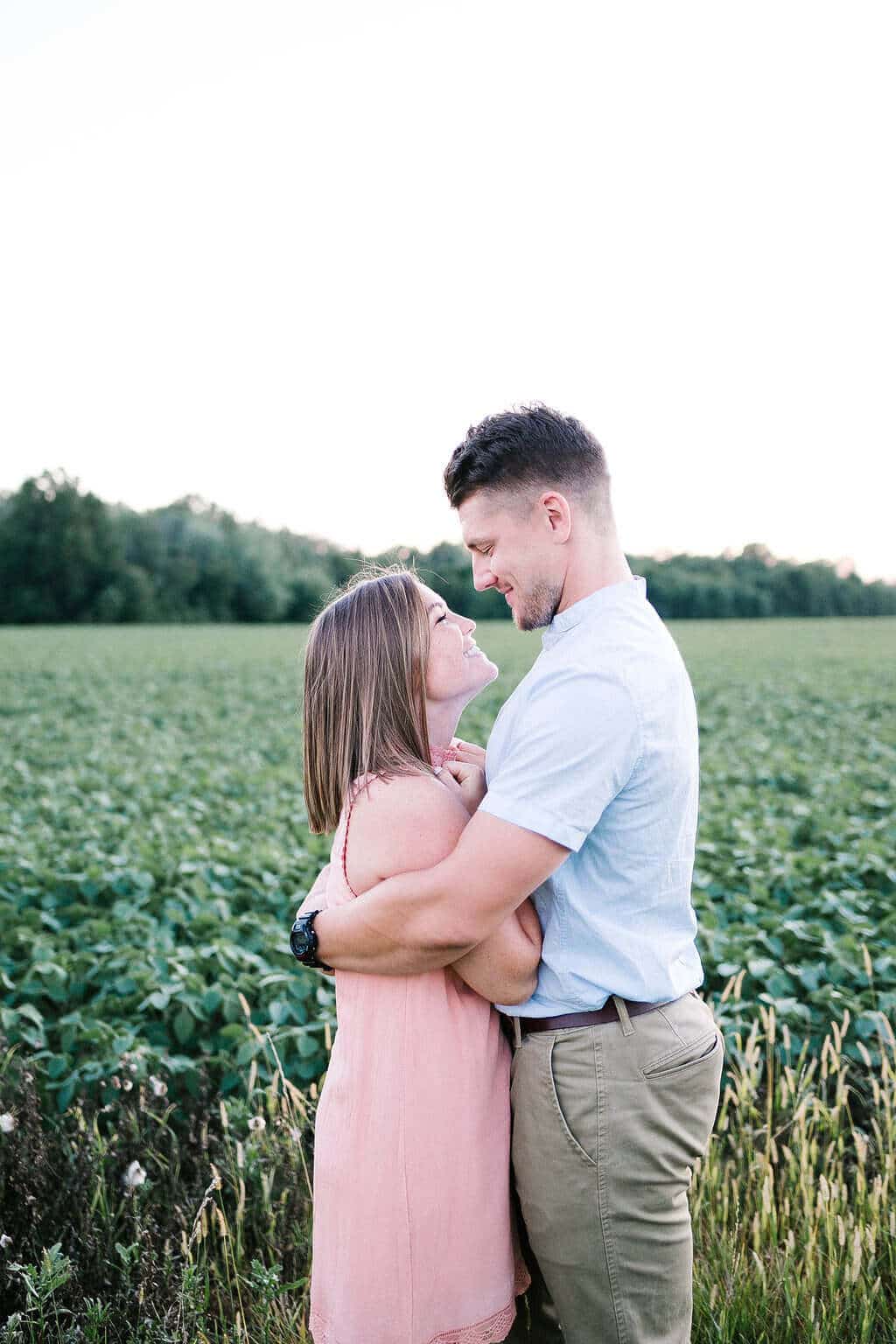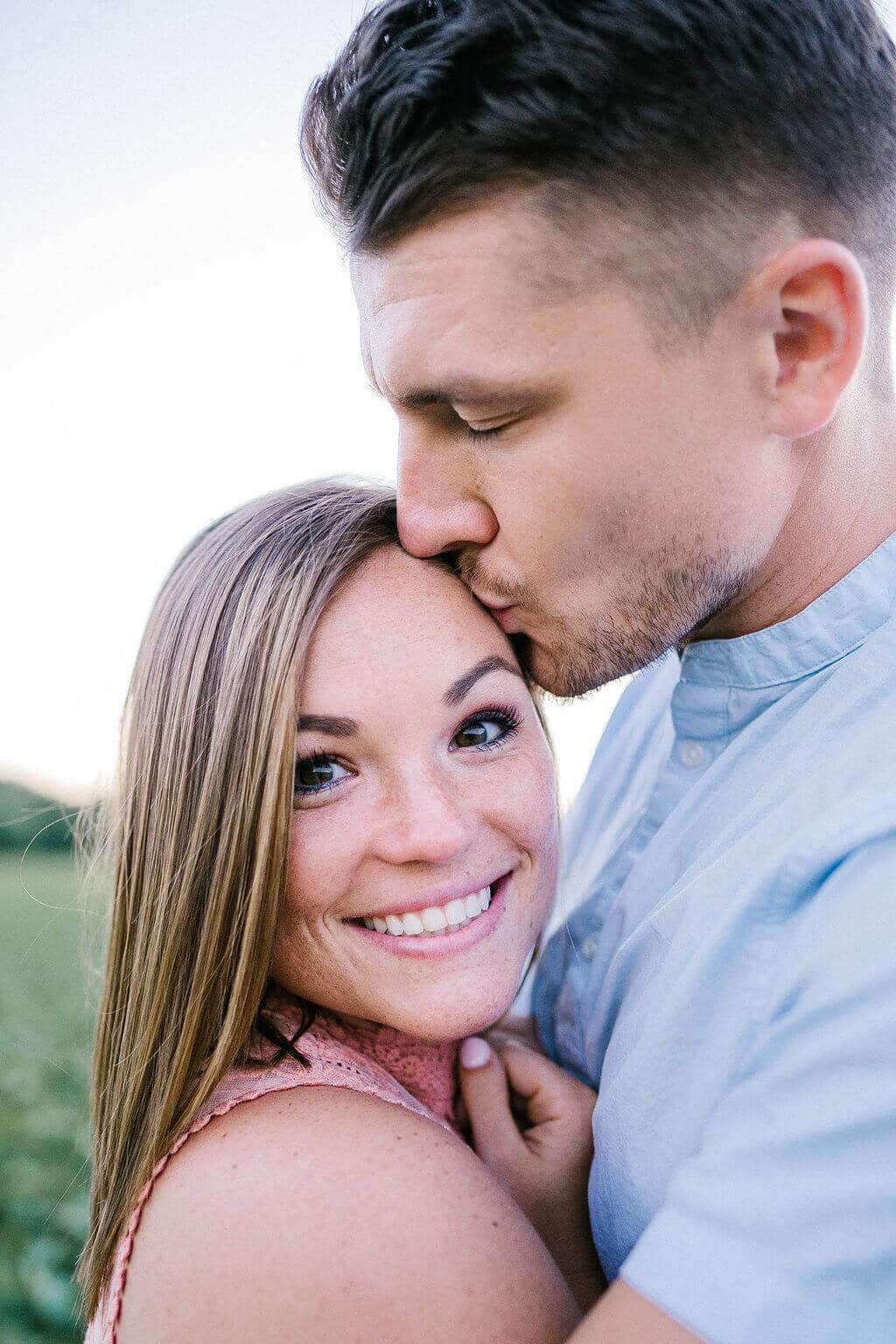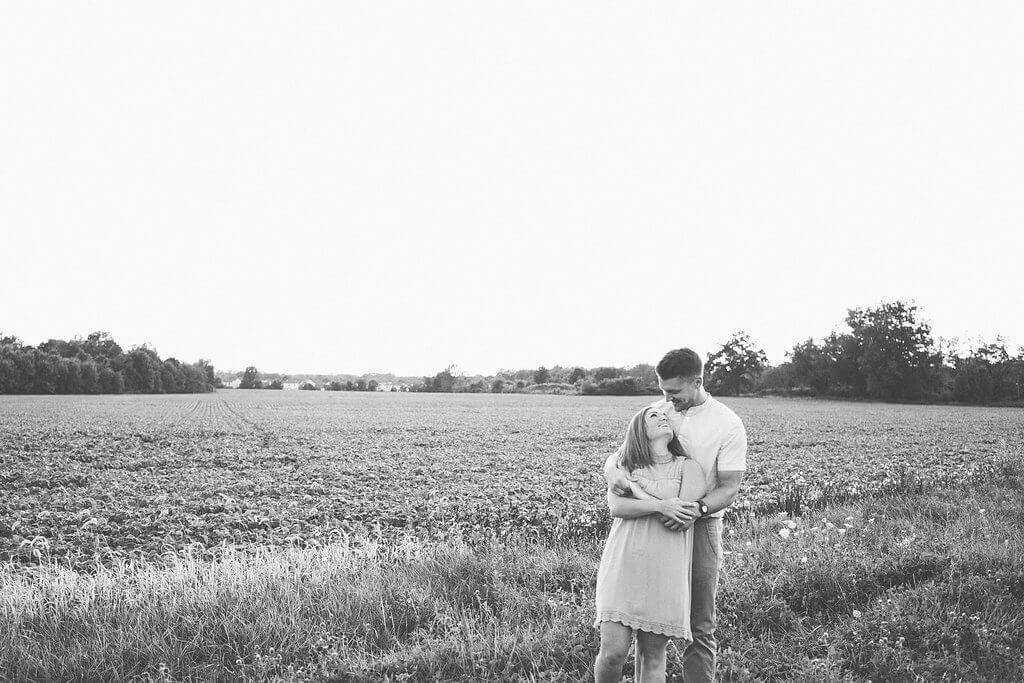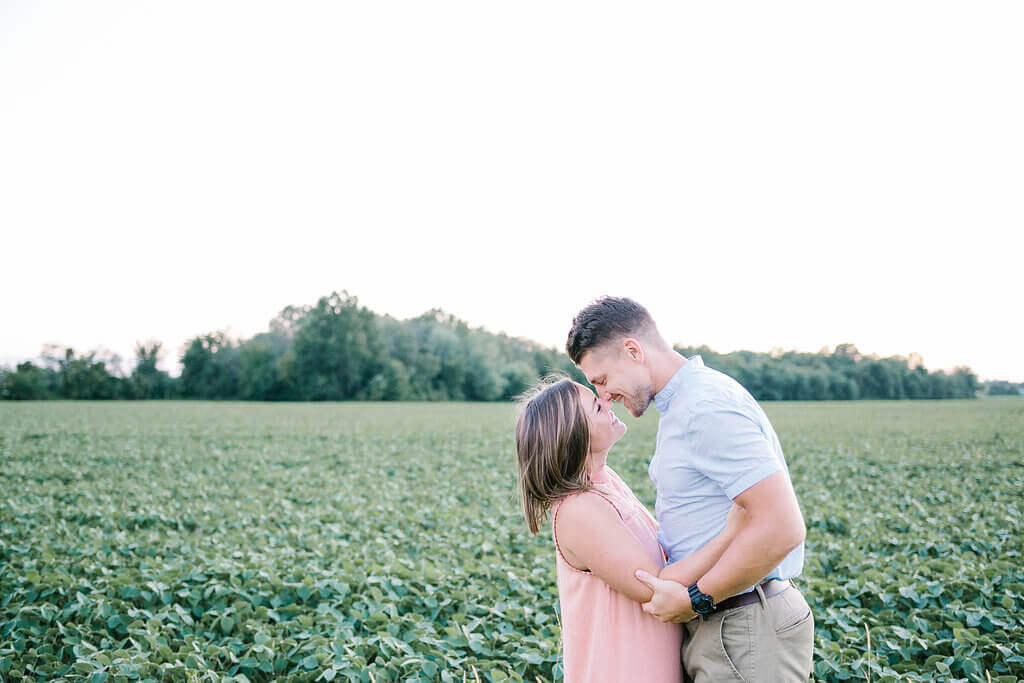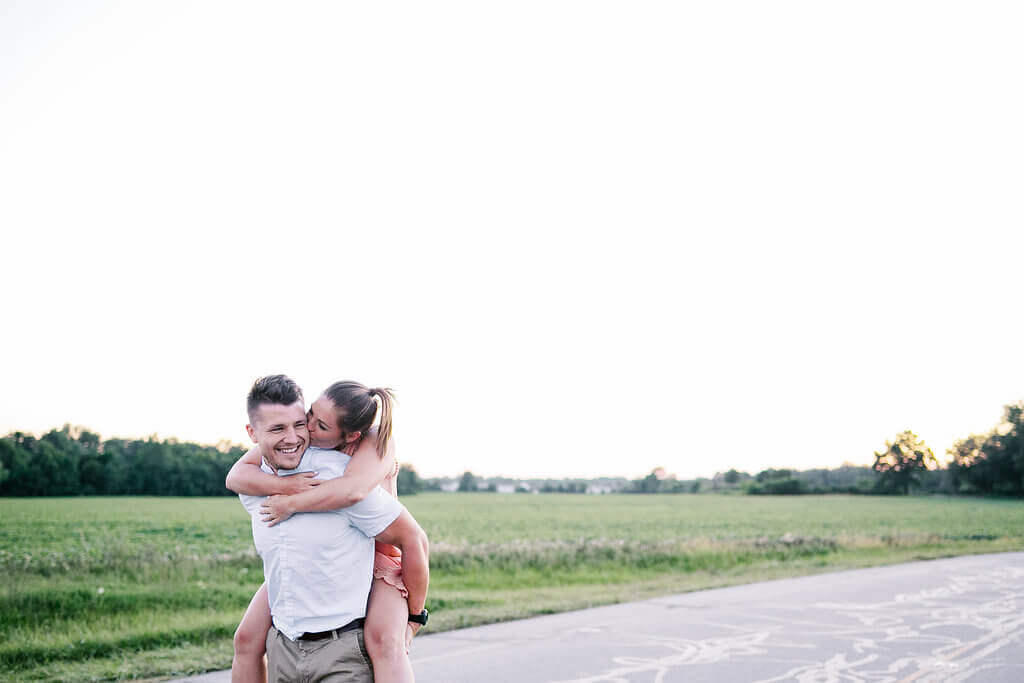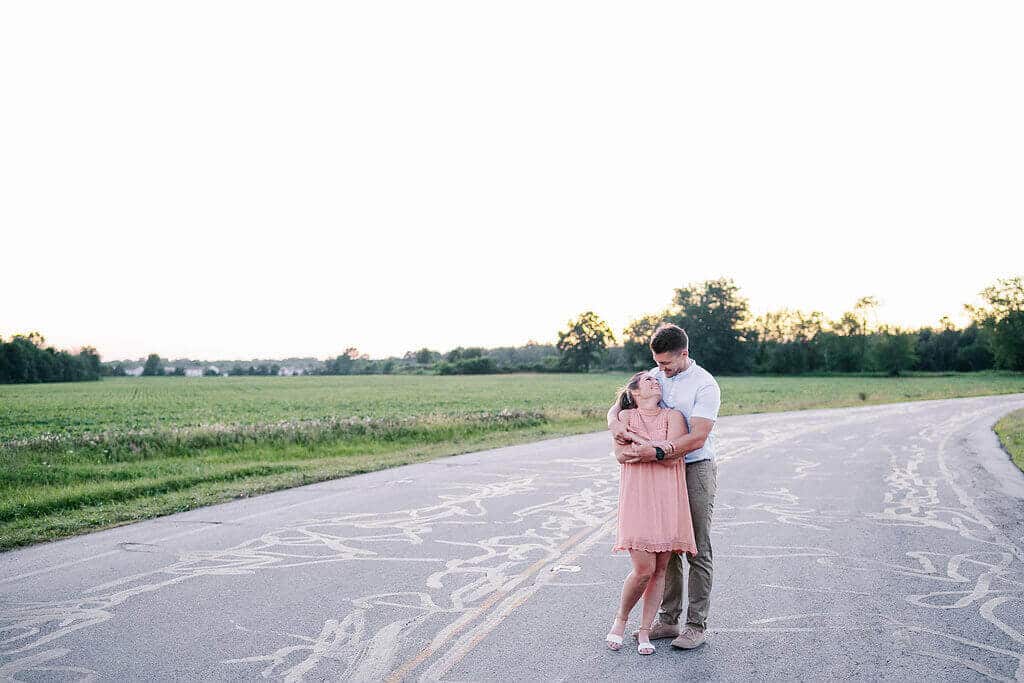 How in the world are we going to choose one for our save-the-dates?! I wish we could put them all on there!
BTW we're getting married June, 23 2018 at Jorgensen Farms. You can read more about our wedding details here and I'll be sharing more updates soon as we continue planning!