Beer cheese dip with soft pretzel bites are salty soft pretzel bites. This beer cheese dip is made with Tecate Light and it's so creamy and flavorful! This is the perfect recipe for parties and entertaining!
This post has been sponsored by Tecate Light. All thoughts and opinions are my own. Must be 21 or older to consume alcohol. Please drink responsibly.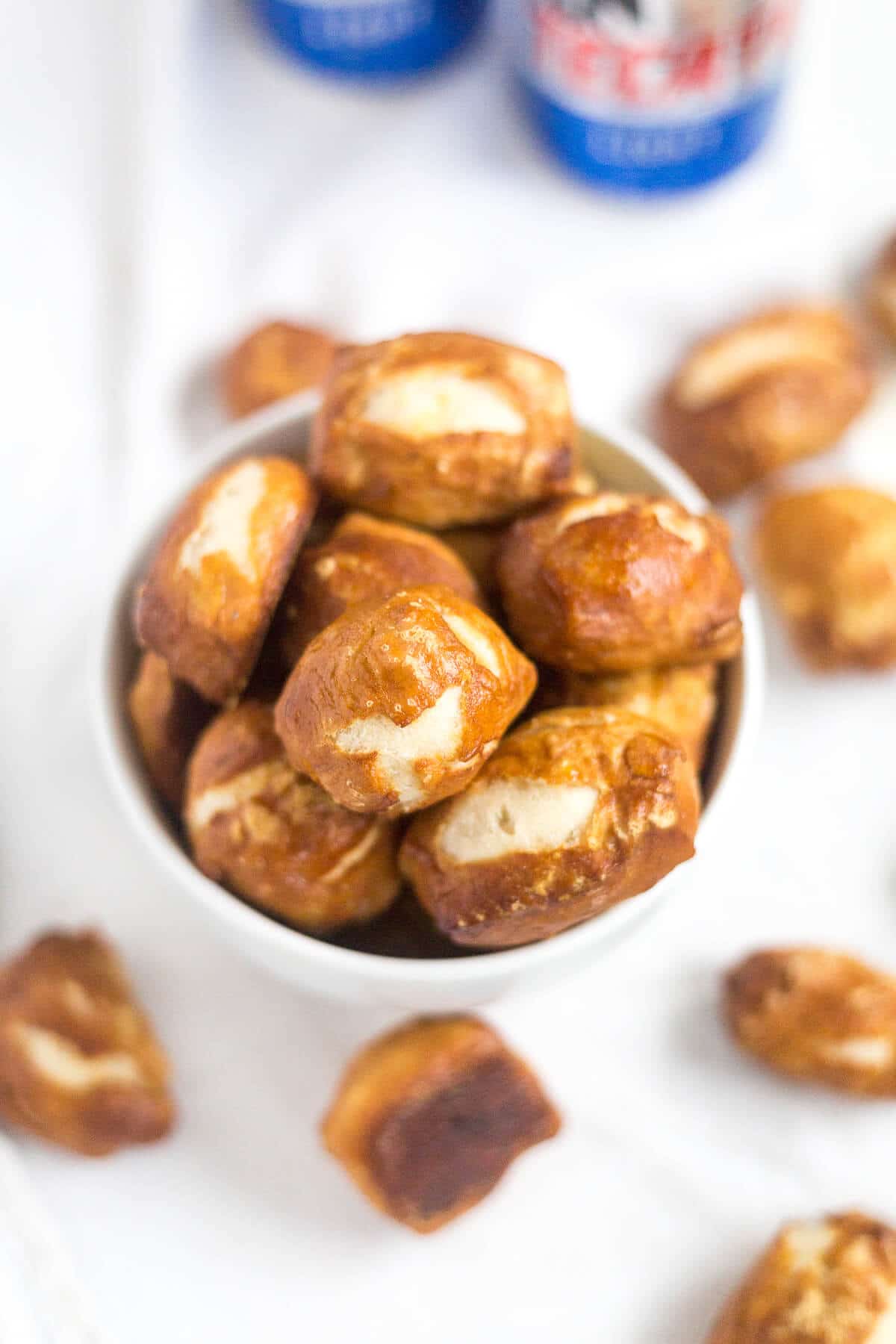 You guys! I have fantastic news! I got a stand mixer! I actually cried tears of joy I was so happy to see it. It's a gorgeous purple-ish, plum color and it looks so perfect on my kitchen counter.
Obsessed is an understatement.
It took me less than a day to start brainstorming all the recipes I could make with it. It had to be the best recipe to break it in and get all the mixing, kneading and whipping started. With the holidays approaching, I knew I wanted to make an appetizer for all my friends coming over.
Need another cheesy dip? This Boursin cheese recipe has the best herb flavor and it takes less than 10 minutes to make.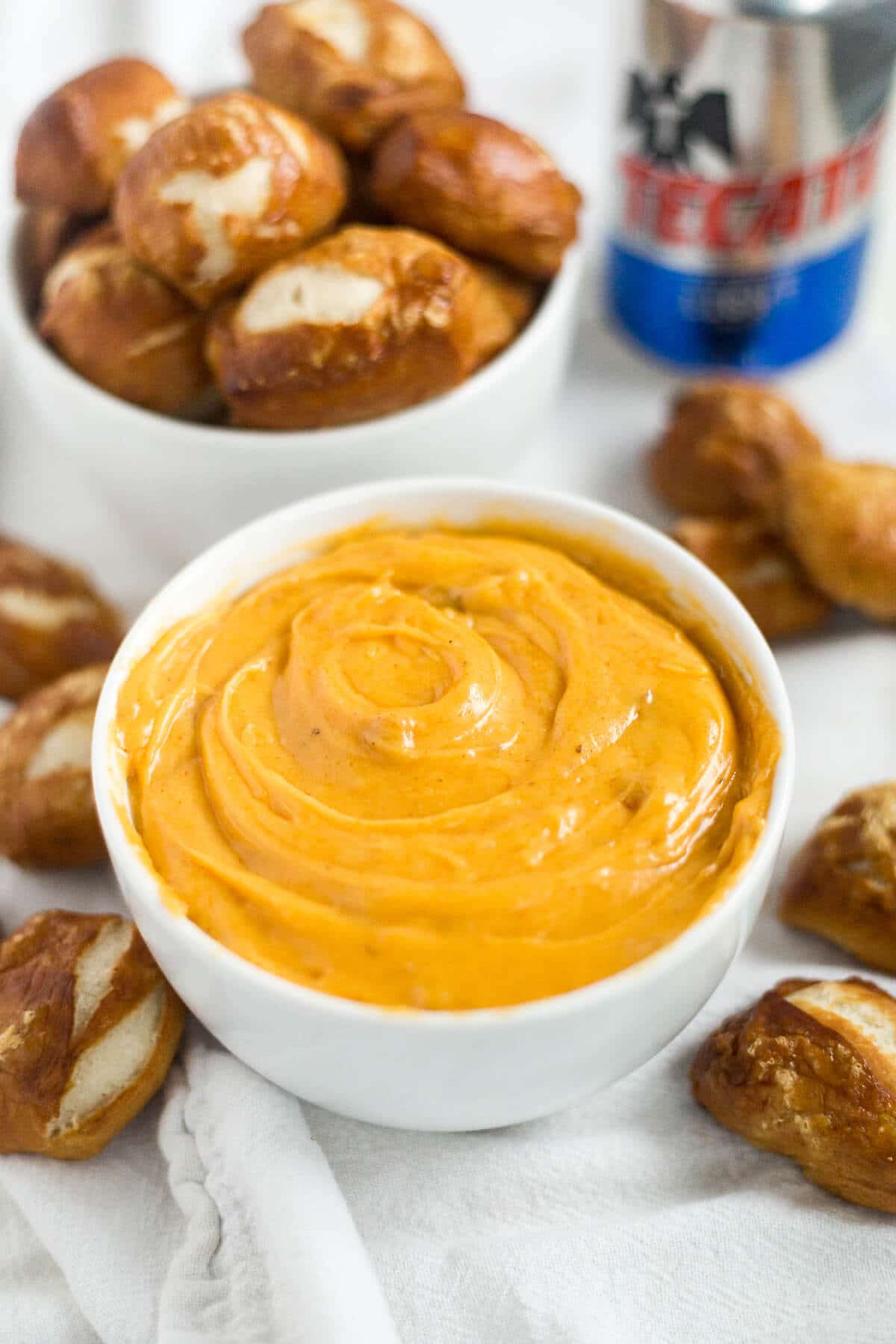 I immediately thought of soft pretzels. They're bite-sized little pieces of fluffy, salted delicious-ness. And dunked in beer cheese? Game over.
I love salt. We're besties. We share every meal together. It's a healthy relationship, it's fine.
Soft pretzels are the perfect vehicle to hold the salt. The dough is so soft and the salt sticks to it perfectly and makes the pretzels look even more gorgeous when they bake up and turn golden brown.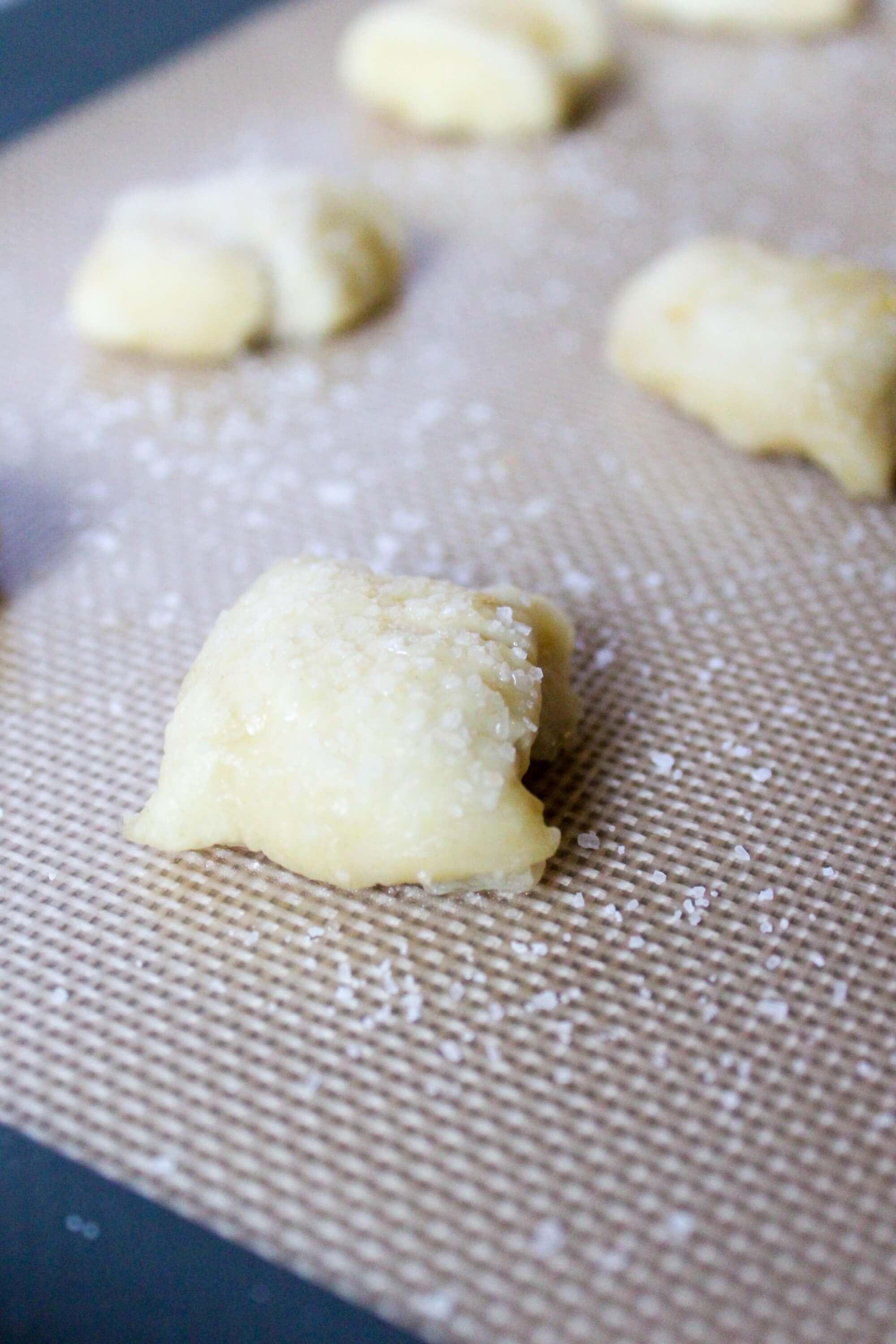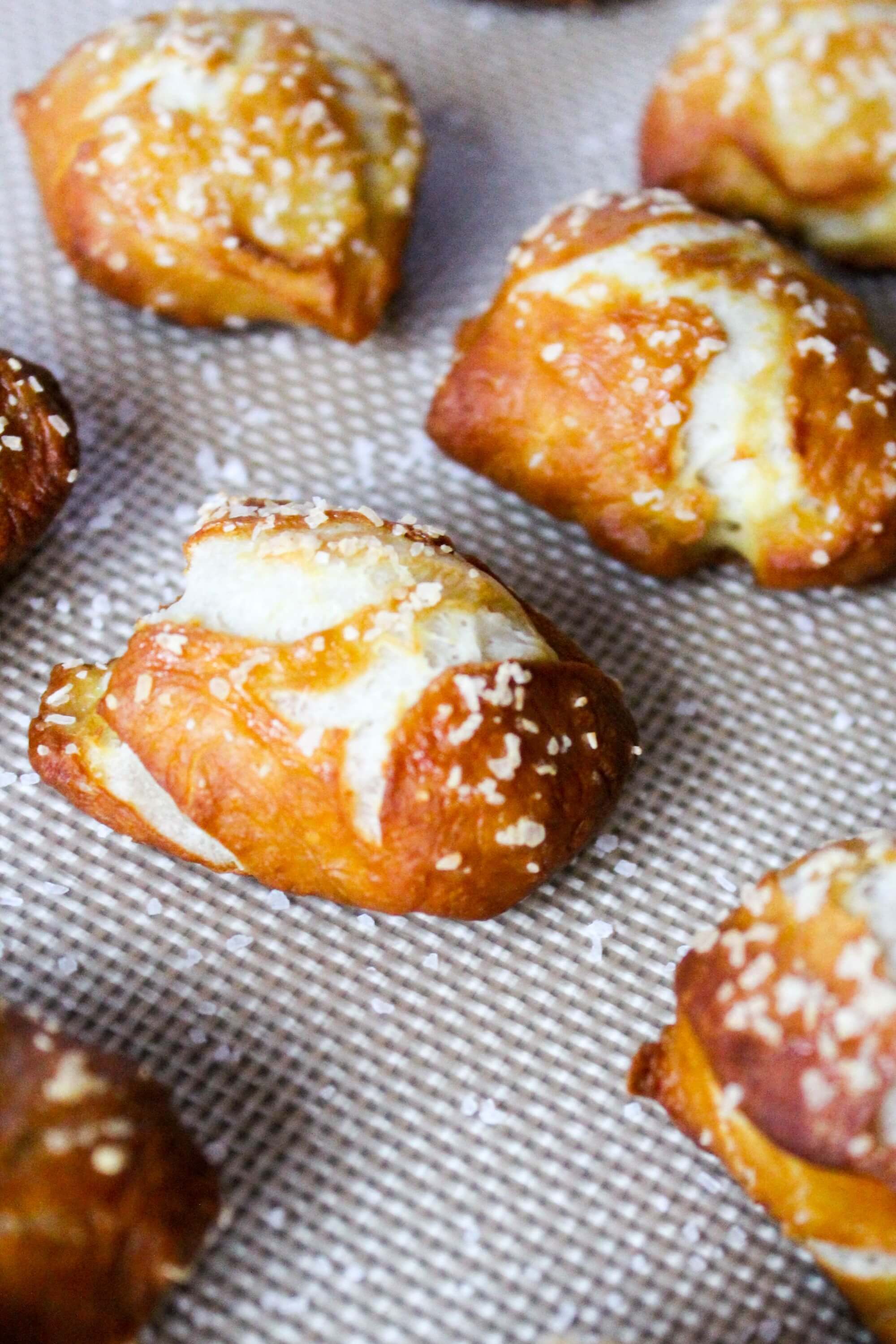 Please don't be intimidated by making your own soft pretzels. It sounds really difficult, but it hardly takes any time or effort. Warm water, a little sugar, active yeast, flour, butter, baking soda and a dough hook and you're well on your way.
A few tips for making soft pretzels:
Heat the water to about 100°F before you add the yeast. I use a meat or candy thermometer to tell if it's done. If it bubbles and foams you know you have good yeast.

Let the dough rise in a warm place. I like to turn my oven on to 200°F then turn it off. Once it's off put the dough in there to rise.

Add an egg wash to the soft pretzels before baking so they turn a gorgeous golden brown color.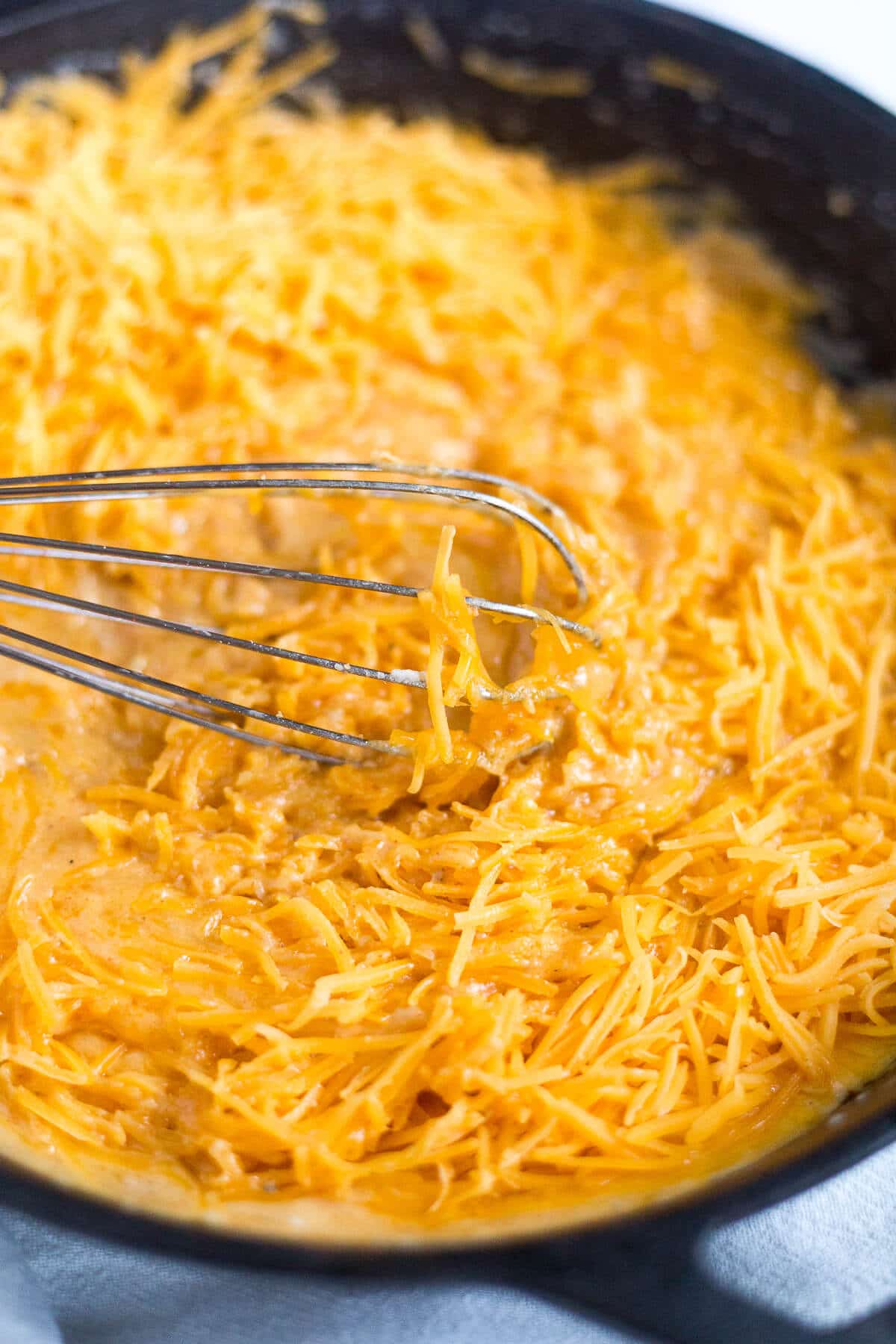 Because there's only one hour of rise time for the pretzel you can wait a bit then make the beer cheese while you wait.
You start the beer cheese by making a roux (butter and flour mixed together). It's what gives the cheese it's thick texture.
The very first time I made a roux was when I was about 15 and I made homemade mac n' cheese. The recipe came from my very first cookbook I ever received. My first from scratch mac n' cheese, chocolate chip scones and banana bread all came from that baby! I think it was called Teens Cook!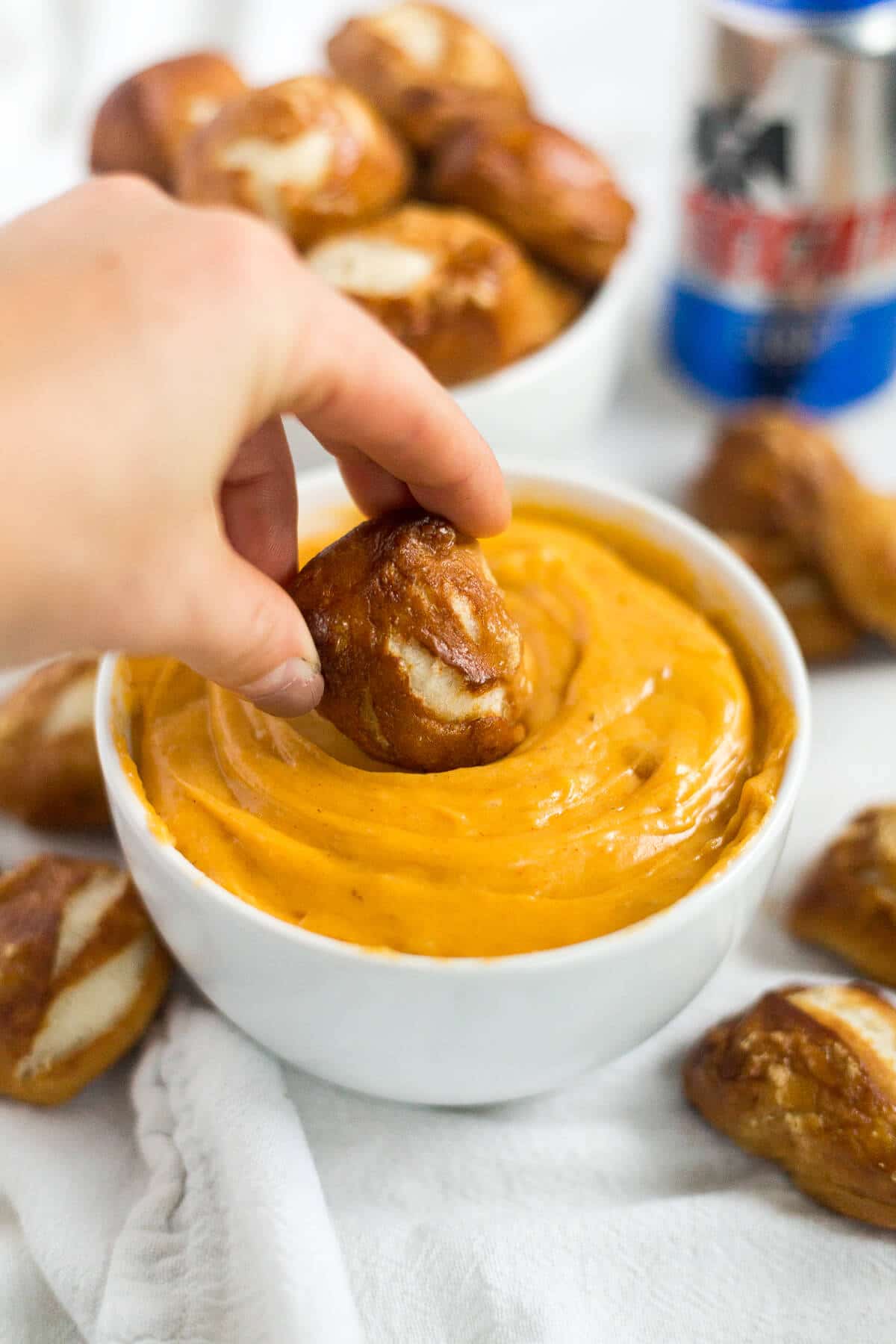 Back to the beer cheese….It's thick and cheesy and has the perfect amount of bite to it from the sharp cheddar. It reminds me of the beer cheese I've got at the German Restaurant across the street from my apartment.
Tecate Light adds so much depth of flavor to the cheese. The combo of cheddar, paprika and the beer makes this a standout cheese dip.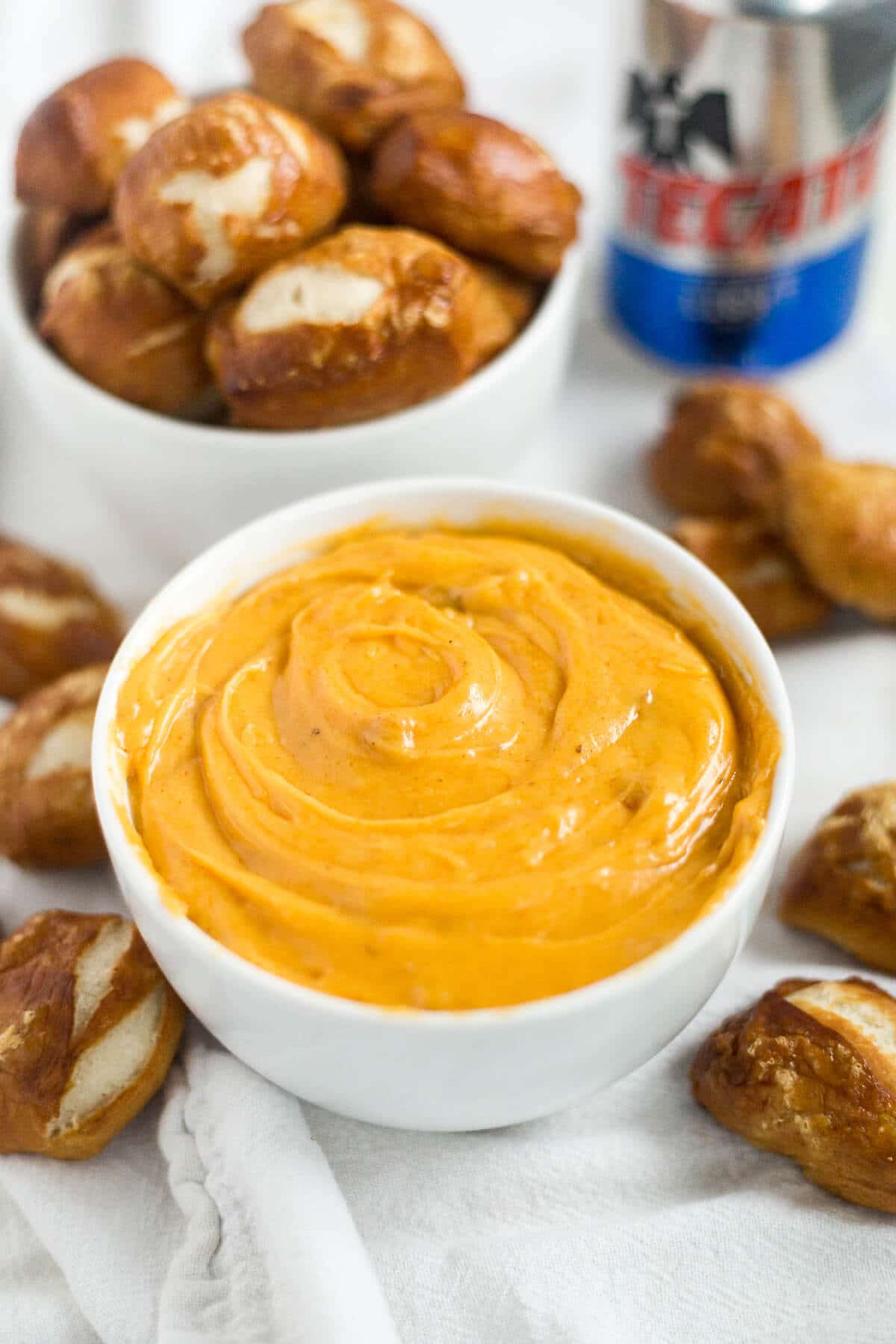 It makes a delicious combination perfect for dunking and serving to crowds. It's the best for parties! My friends gobbled these up within an hour.
More Appetizers:
How to Make Beer Cheese Dip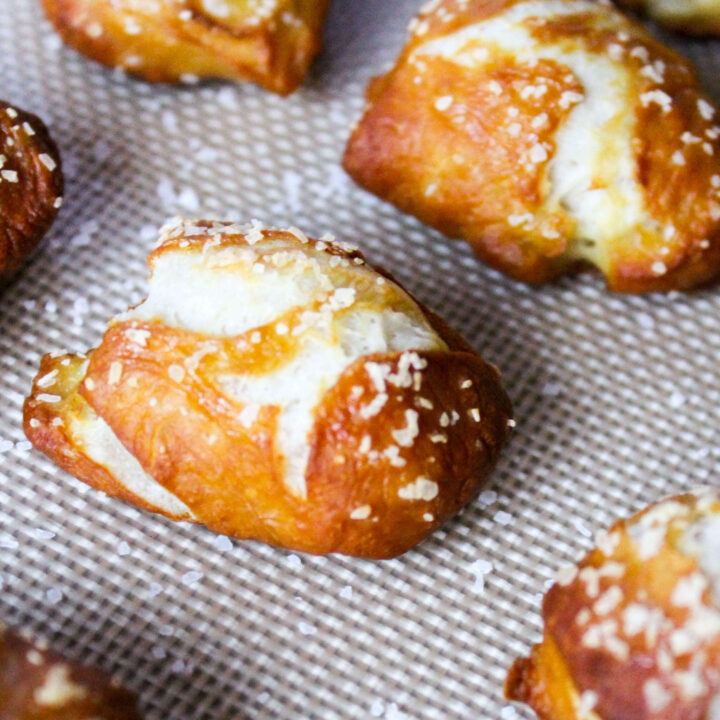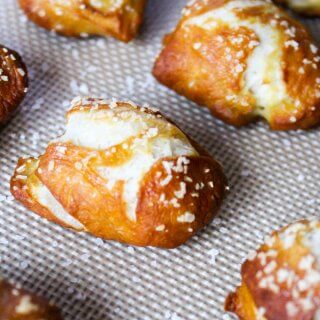 Ingredients
For the pretzel bites:

2¼

teaspoons

active dry yeast

1 pack

1½

cup

warm water

110-115 degrees

1

tablespoon

sugar

2

teaspoons

salt

4½

cups

flour

4

tablespoons

butter

melted

7

cups

water

10

tablespoons

baking soda

1

egg

coarse sea salt

For the beer cheese dip:

2

tablespoons

butter

3

tablespoons

all purpose flour

½

cup

milk

divided

½

cup

beer

a lager, like Tecate Light

1

teaspoon

dijon mustard

½

teaspoon

garlic powder

¼

teaspoon

salt

1

teaspoon

paprika

12

ounces

sharp cheddar cheese

grated
Instructions
For the pretzels, in the bowl of a stand mixer, combine water, sugar and salt. Sprinkle the yeast on top and let it sit for approximately 5 minutes or until it starts to foam

Add the hook attachment to the mixer. Add the flour and butter to the bowl and mix on low until combined. Increase to medium and knead until dough pulls away from the side of bowl, about 4 minutes.

Remove dough from bowl and spray bowl with cooking spray. Return dough to bowl, cover with plastic wrap and place in a warm place for 1 hour until doubles in size. I like to preheat oven to 170 degrees, place dough inside, turn the oven off and let is rest there.

While the dough is resting make the beer cheese. In a medium saucepan over medium heat, melt butter and whisk in flour.

Take mixture off heat and whisk in 2 tablespoons milk until smooth. Whisk in rest of milk and whisk until smooth.

Add beer, dijon mustard, garlic, salt and papika. Return pan to medium heat and stir until thick and bubbling, 2-3 minutes. Remove from heat.

Add grated cheese one cup at a time, whisking after each addition. Return to medium heat to melt cheese if needed.

When the dough has doubled, line two baking sheets with parchment paper or silpat mats. Preheat oven to 450 degrees.

Bring water and baking soda to a rolling boil. While it heats, turn dough out onto smooth surface and divide dough into 8 equal pieces. Roll out each piece evenly into a 20-22 inch rope. Cut dough in one inch pieces.

When water is boiling, drop dough into baking soda bath about 15 pieces at a time for 30 seconds. Remove with slotted spoon and place on prepared baking sheets. Repeat until all pretzel bites are complete. Dough will rise and become slightly cooked.

Whisk egg with 1 tablespoon water. Spread dough bites 1 inch apart and spread egg wash on top. Sprinkle with sea salt.

Bake 10-12 minutes until golden brown.

Serve immediately!