Bulletproof coffee is not your average morning cup of Joe. Bulletproof coffee is a superfood drink that gives you energy and better cognitive function. It keeps you full longer and helps you perform at your highest potential.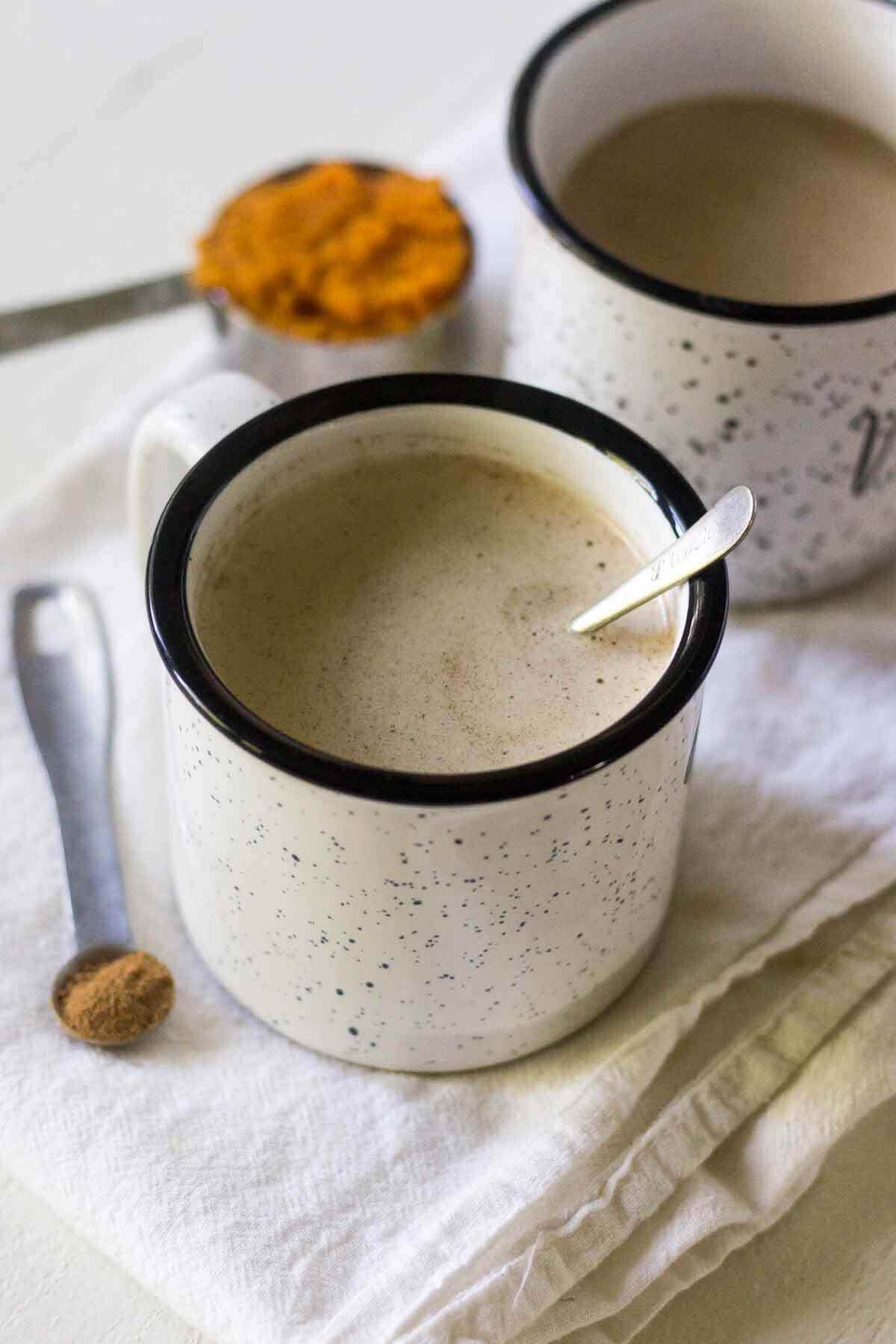 I'm SO excited today because I'm introducing you to my awesome, amazing, genius, wonderful fiance, Zachariah Thompson. If you follow along here you've heard me talk about him and tell the story about when we got engaged. You also may know he's the creator and CEO of Heartbeat Strength.
Heartbeat Strength aims to educate, inspire and improve human performance by coaching and helping people in their physical, mental, spiritual and emotional wellness. He does this by helping people with their functional fitness, strength, nutrition, and stress management techniques to improve physical strength, experience more energy, think clearer, and be happier.
One of the things we've implemented together as part of our morning routine is drinking bulletproof coffee. It helps achieve so many of the things above, specifically mental and physical wellness. Without further ado, I'll let Zach tell you more about all the great things bulletproof coffee does.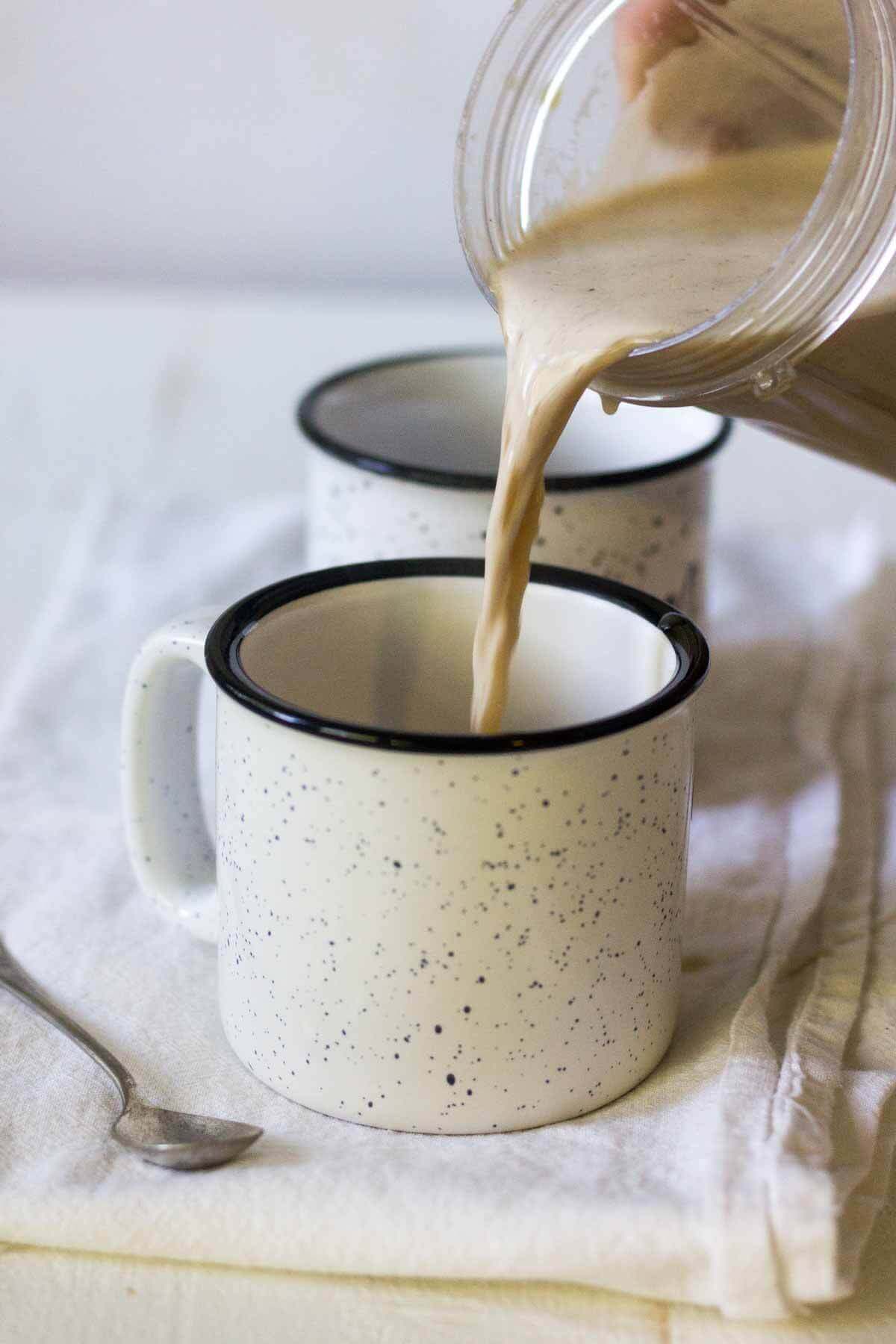 Bulletproof Coffee
It is hard to make coffee better than it already is. Coffee is the world's beverage of choice, being consumed every day in almost every corner of the world. Try too hard to improve upon what is already a hit among the masses and you're likely to fail right? Not so fast. I introduce you to Bulletproof Coffee.
The easiest way to describe Bulletproof Coffee is magical. Yes, more magical than your regular cup of Joe. Bulletproof Coffee was made famous by Dave Asprey, who discovered blending healthy fats into a single sourced black coffee can provide longer lasting energy, clearer cognitive function, and can help you cut fat and lose weight.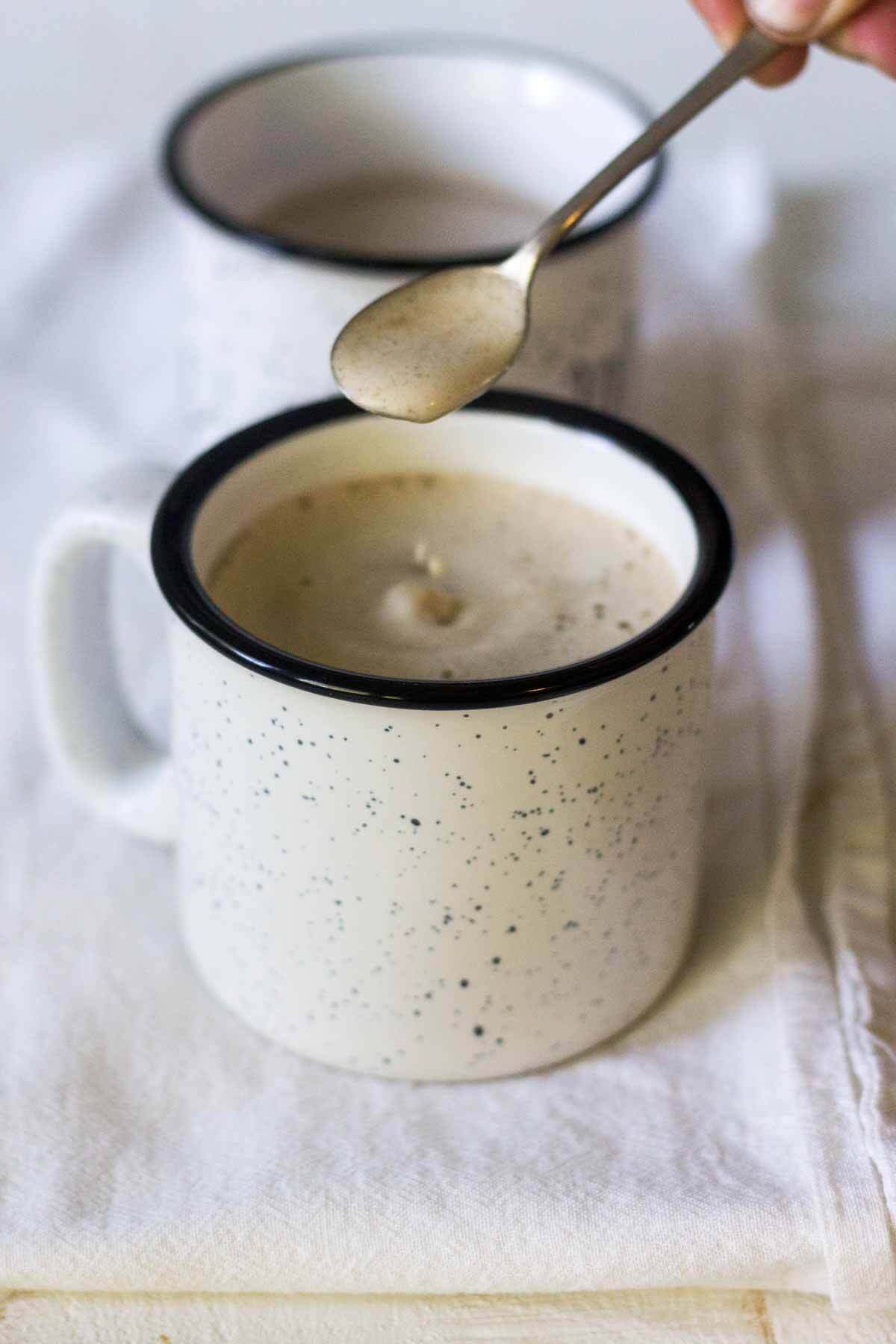 So what exactly is in Bulletproof Coffee?
Bulletproof coffee consists of the following ingredients: single origin coffee, grass-fed butter or ghee, and medium chain triglyceride oil. These ingredients, when blended together create a brain boosting, energy expanding, lavish latte type of experience with each ingredient playing a crucial role.
Coffee itself doesn't just taste good and supply energy through caffeine, it has ingredients that play a massive role in maintaining great health. You can find essential B vitamins, potassium, manganese, bioflavonoids, and a ton of antioxidants that decrease your risk of degenerative diseases, make you smarter, improve your mood, and boost your physical performance and metabolism.
So I know coffee is good but I thought fat made you fat? Good question, the answer is no.
Fat is an essential part of your everyday diet, and has been vilified by mainstream news until over the years. Studies show that a diet with increased healthy fats is actually better for your overall health and longevity. The key is healthy fats, such as grass-fed butter, ghee, and medium-chain triglycerides (MCT). Grass-fed butter and ghee are extremely healthy fats, essential to your overall health as well. It provides you with lasting energy, can suppress hunger, acts to balance your hormones, increases your brain power, and reduces inflammation throughout your body. MCT oil provides the added benefits of boosting your metabolic rate, supplying you with immediate energy.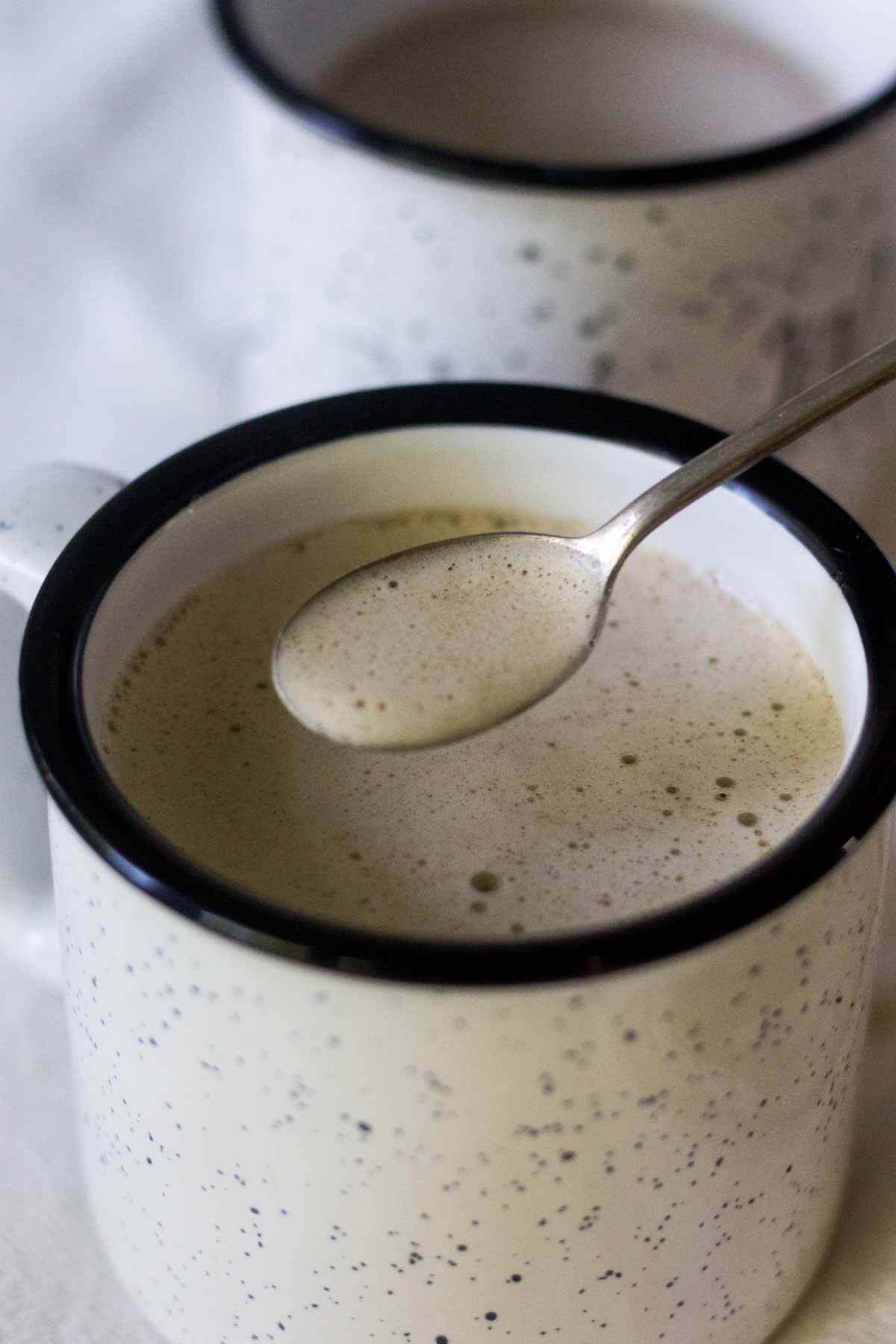 How to Make Pumpkin Spice Bulletproof Coffee
The three essential ingredients (coffee, fat and triglycerides) are key to making a bulletproof coffee. But why stop there? It's PSL season after all. We decided to take the deliciousness one step further and make a healthy PSL superfood this fall to help you start your day. Here are the other healthy ingredients you need to make a pumpkin spice buletproof coffee:
pumpkin pie spice
a little bit of pure pumpkin
vanilla
pumpkin spice roasted coffee (optional)
maple syrup (optional)
coconut cream (optional)
Once you have all of the ingredients you'll want to use a blender to mix all the ingredients together. When air is introduced to the coffee and butter it creates air bubbles and you get a delicious, frothy latte just like Starbucks!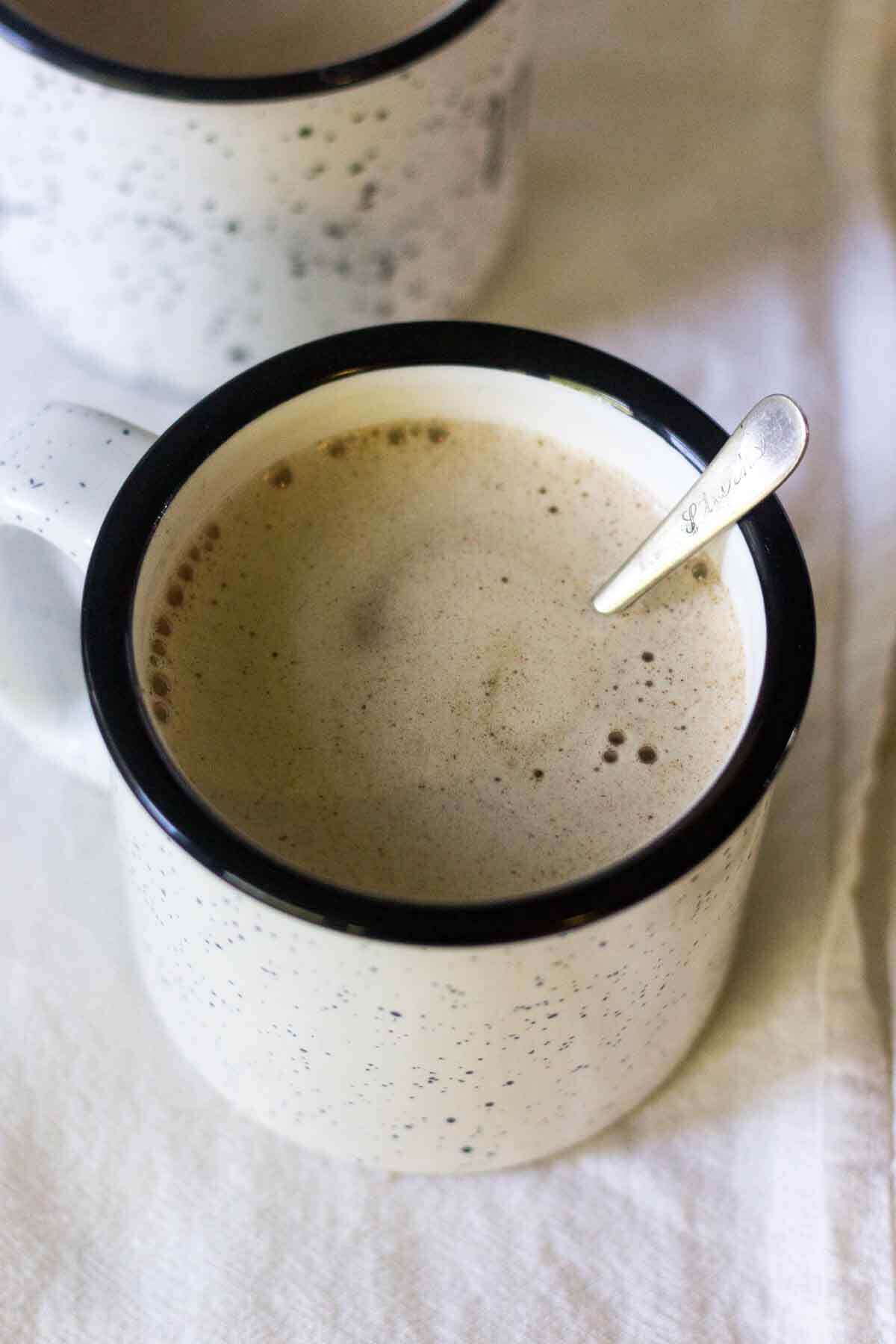 For a strict bulletproof coffee you aren't technically supposed to include carbs, so we're leaving the amount of real pumpkin to a minimum. We also tested this recipe with a little more pumpkin and it came out too thick (borderline smoothie texture) and it was not good. We found adding 1 tablespoon of pure pumpkin is just right!
Another optional ingredient is the pumpkin spice roasted coffee. I know this is tricky to find and you can go with the Dunkin Donuts version, which does the trick but if you're trying to stick to single origin coffee it may be hard to find so it's a plus if you can find it but not necessary.
The last optional ingredient in this pumpkin spice bulletproof coffee recipe is maple syrup. Similar to the pumpkin, the maple syrup does have carbs but if you like a little sweetness you can definitely add a bit, you'll still get all the great benefits of the bulletproof coffee!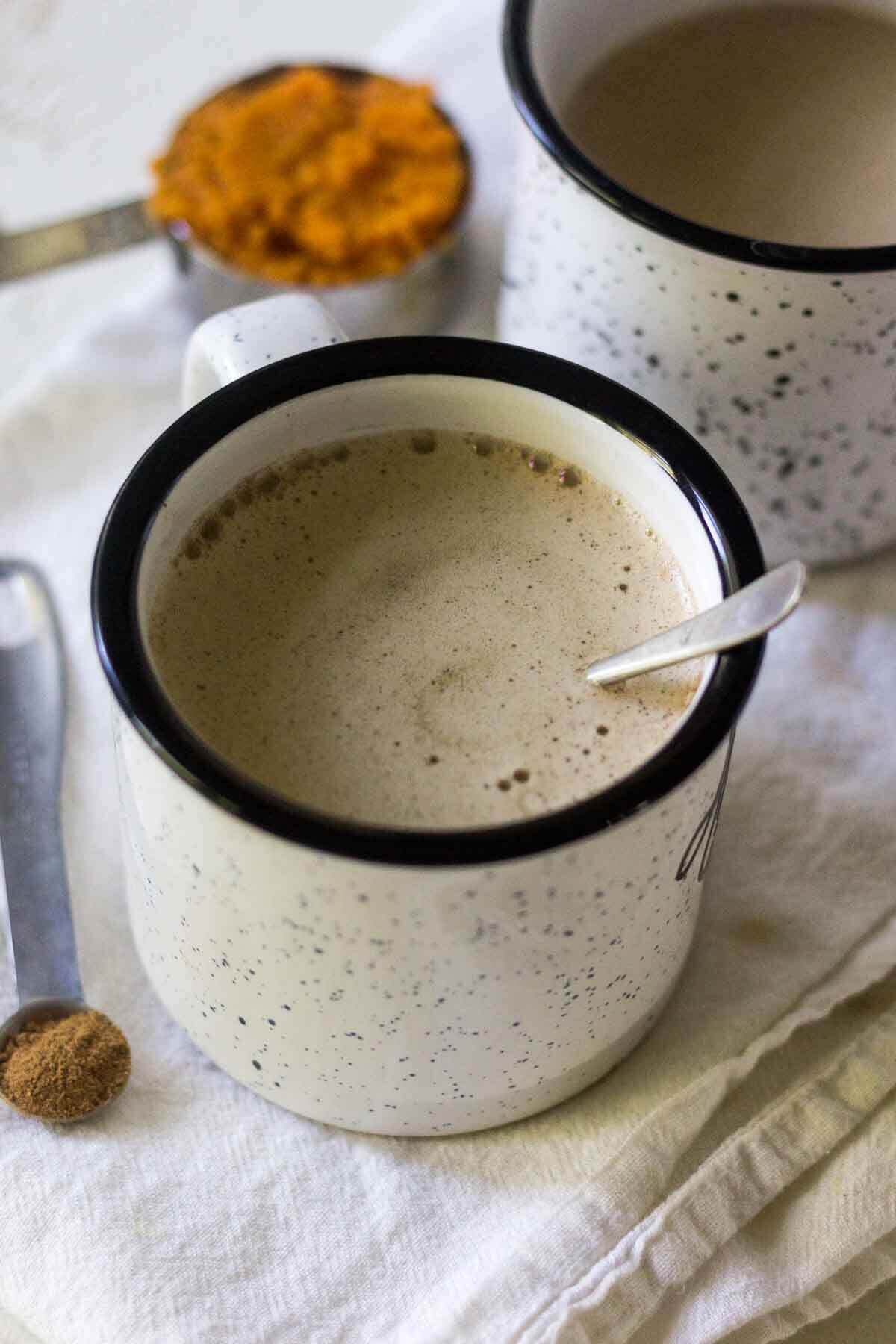 I'm drinking one right now as I right this post and I can already tell I'm going to have the BEST day.
Long story short, you'll basically turn into Superman! Are you ready for your first cup of Bulletproof Coffee?
If you love this recipe or want to learn more about nutrition and health/wellness, don't forget to follow me (Zach) on Instagram and Facebook and sign up for my email list to get nutrition facts straight to your inbox.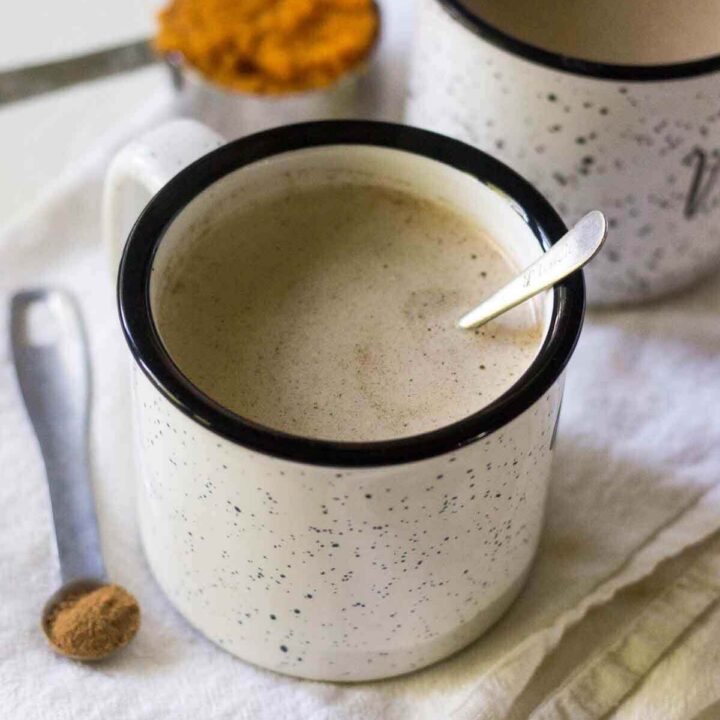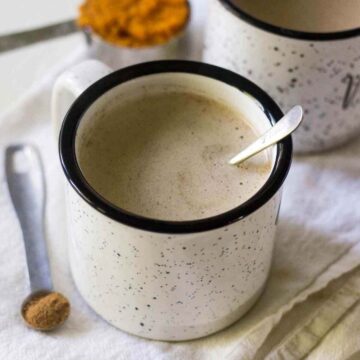 Ingredients
1

serving single origin coffee or pumpkin spice flavored coffee

1

tablespoon

triglycerides

brain octane oil

1 ½

tablespoons

grass fed butter or ghee

¼

teaspoon

pumpkin pie spice

1

tablespoon

pumpkin pure

½

teaspoon

vanilla extract

1

tablespoon

coconut cream

optional

1

tablespoon

maple syrup

optional
Instructions
Add all of the ingredients to the blender and pulse on high speed for about 10 seconds. Pour into mug or tumbler and enjoy!
Here are a couple of items I used to make today's recipe:
Starbucks Pumpkin Spice Flavored Ground Coffee
, Organic Pumpkin
Bulletproof Brain Octane Oil
, Kerrygold Pure Irish Butter
, Organic Coconut Milk
Some of the links above are affiliate links, which pays me a small commission for my referral at no extra cost to you! Thank you for supporting What Molly Made!