Crunchy on the outside and extra chewy on the inside, Molasses cookies bursting with ginger flavor. My favorite! ?
If you crunched Christmas up and baked it - these warm, chewy and delicious Molasses Cookies would magically come out of the oven. Wafting through your kitchen with boatloads of love and Christmas cheer.
Molasses cookies are a classic so we had to make them in our christmas cookie roundup. So here they are: number 5! I've been eating them for years and last year decided to finally give them a go in the kitchen.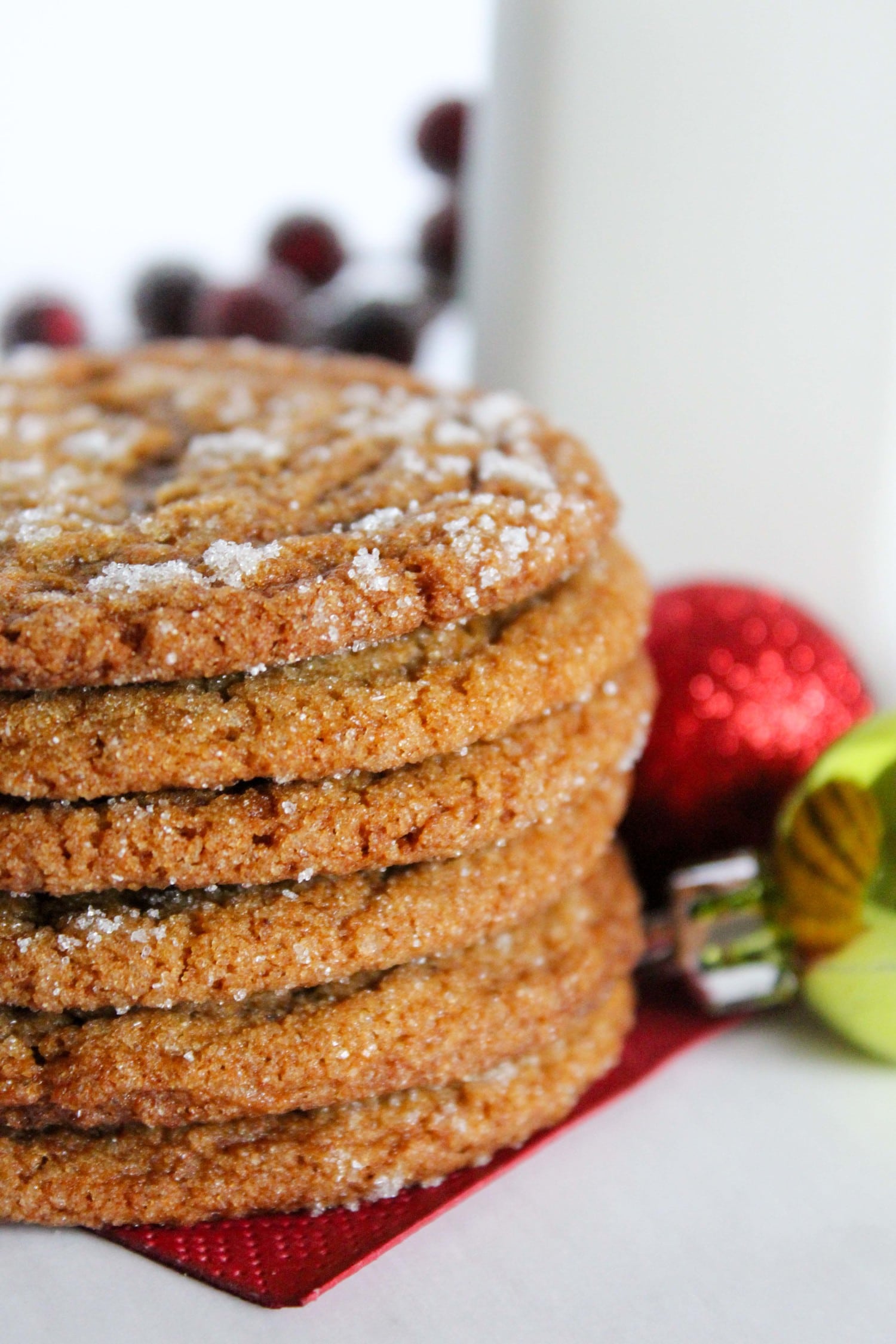 Admittedly, my first attempt was an epic fail. I tried melting the butter in the recipe and that was a terrible decision. Even though I refrigerated the dough, the cookies spread all over the pan and even started dripping off the side. It wasn't pretty. I had to do emergency surgery and wipe the cookie off the sheet so it didn't drip and burn on the bottom of my oven. Needless to say, those got trashed.
My next batch was MUCH better. In fact, the result were these golden brown, soft chewy ginger molasses cookies. Luckily I've done the fail part for you, so all you have to do is follow the recipe and enjoy!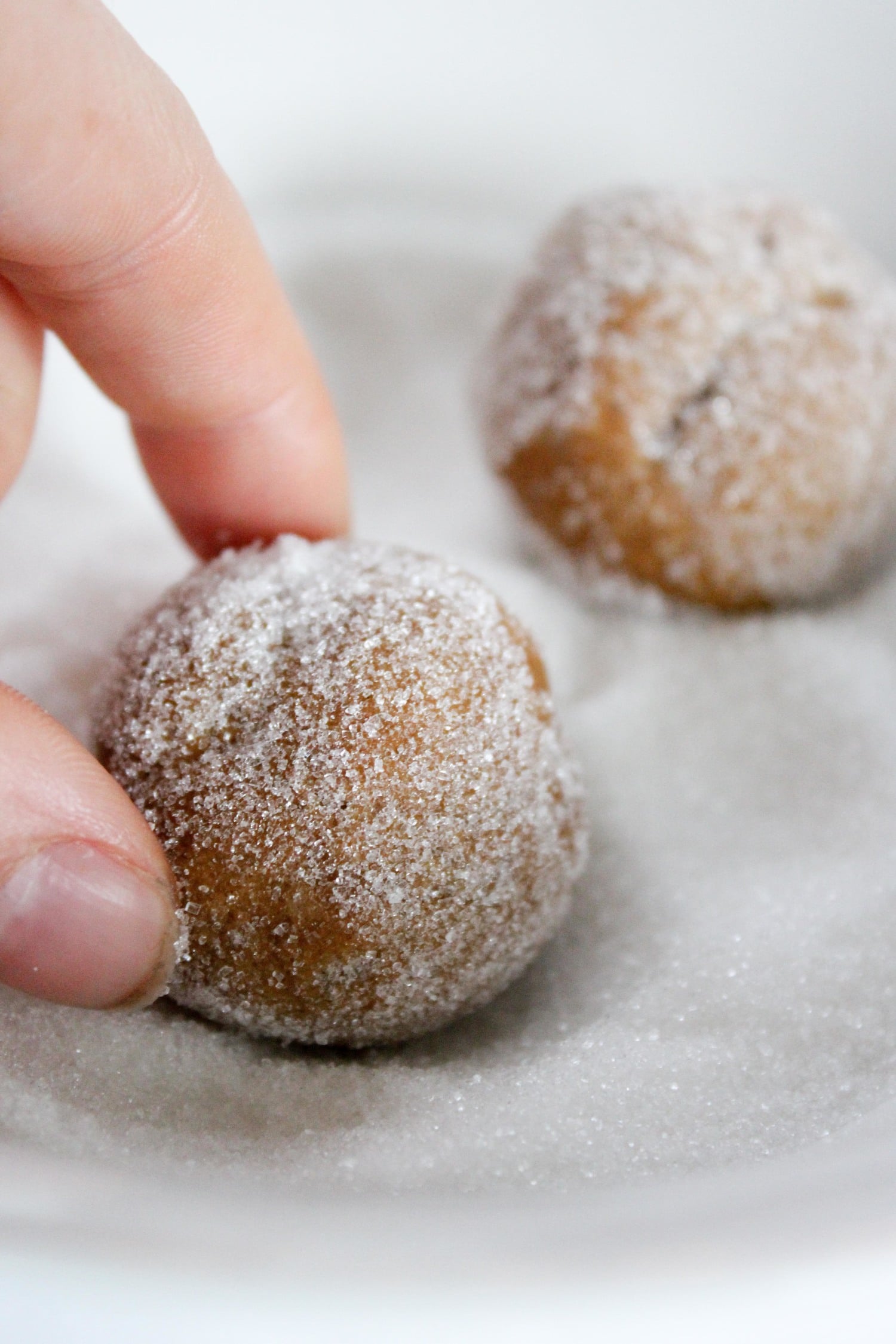 They're easy and convenient to make. Because the dough needs to be chilled, you can make the dough days before you need them and leave it in the fridge (up to 3 days). If it's more than three days I recommend freezing the dough to keep it fresh. Either way, you will have homemade cookies within minutes! ?
The sugar-rolled dough makes these cookies extra special. It gives the outside of the cookie a wonderful texture and makes them look so festive. I just love it!
My favorite part of these cookies (aside from eating them) is pulling them right out of the oven and watching them set. Just look at those gorgeous crinkles!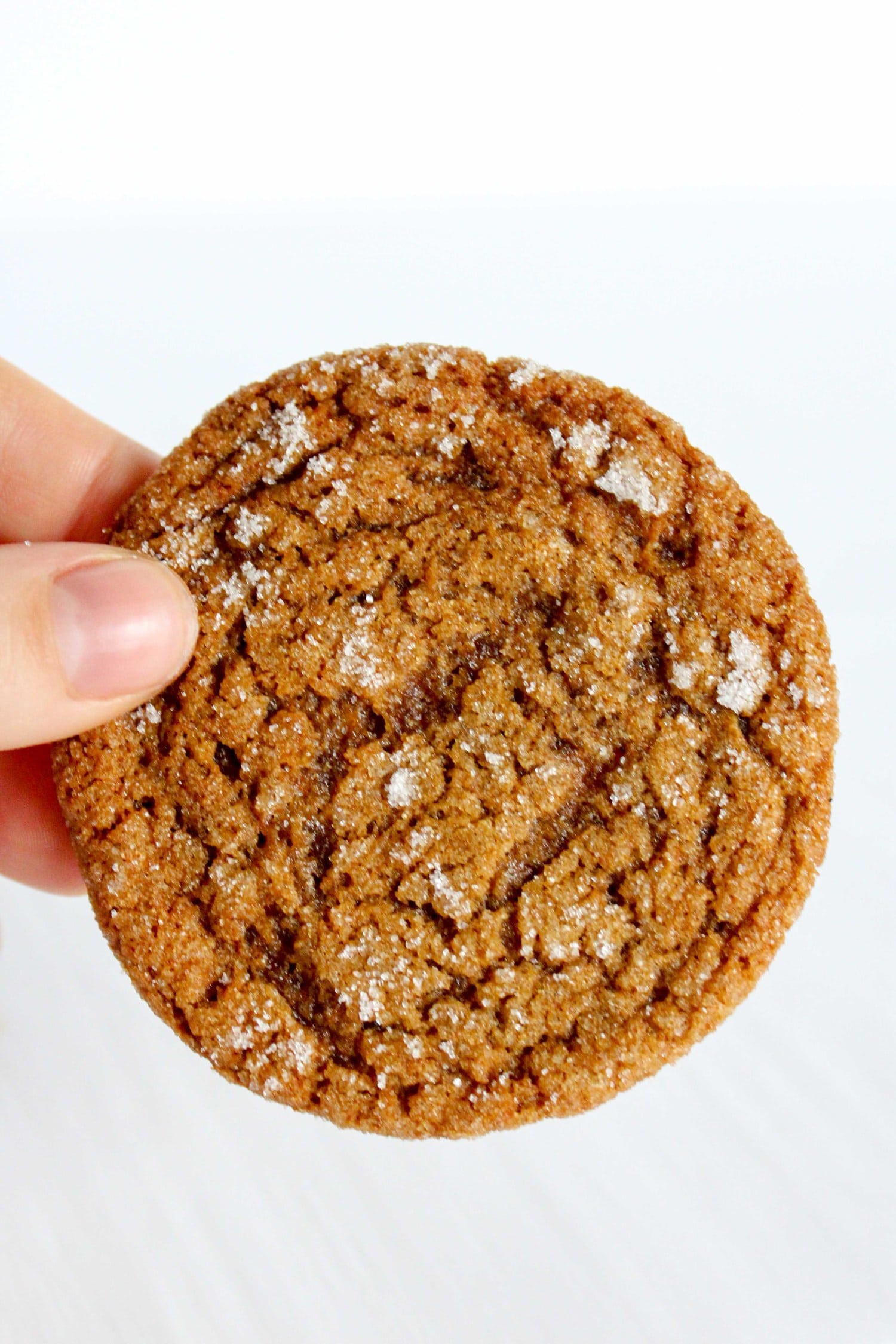 An added perk about these sweets? An added perk about these sweets? They travel so well, making them a great holiday gift for family and friends!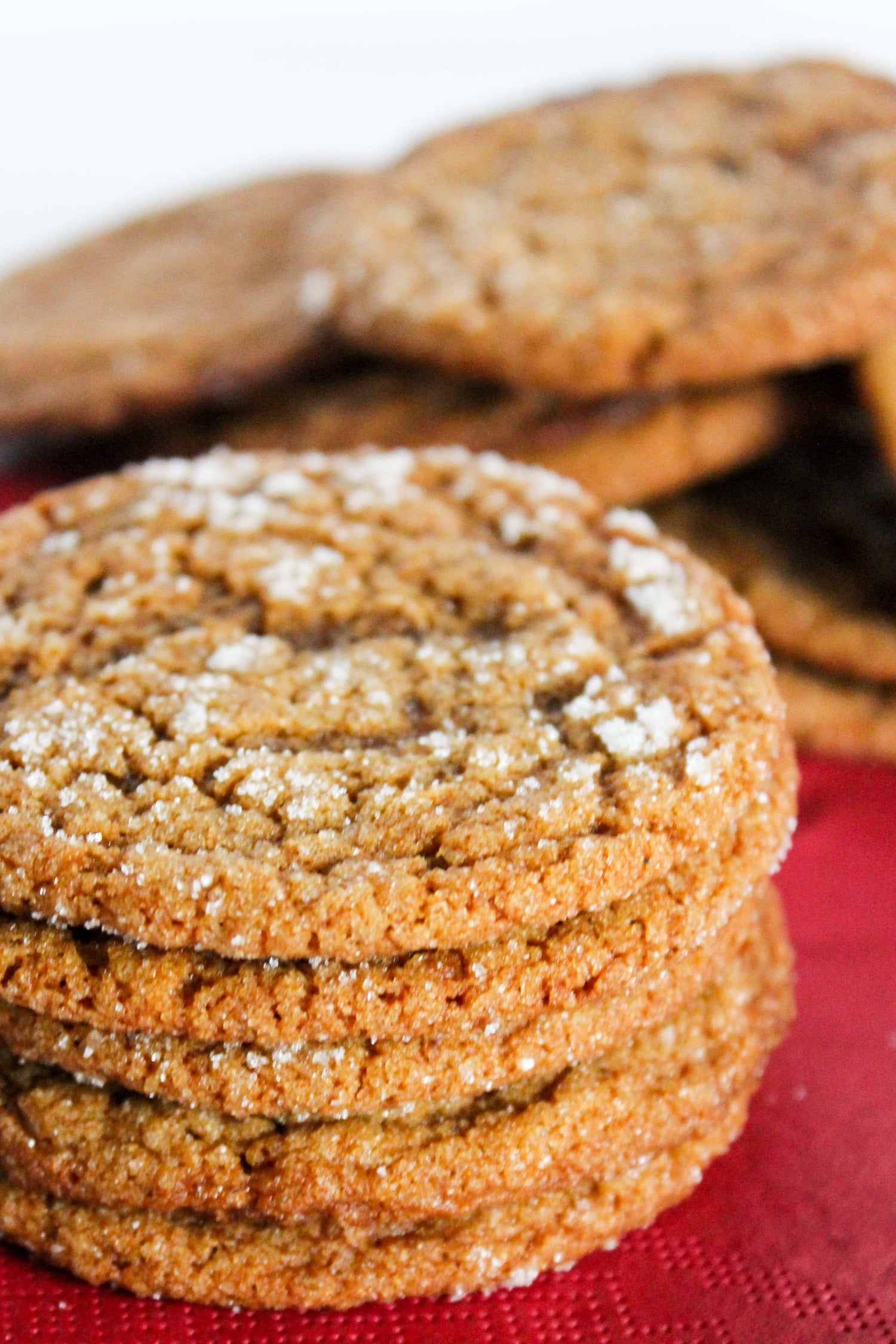 I baked a batch of these (which is tons of cookies) and put them in tins along with our Monster Cookie Cups,Chocolate Chip Pudding Cookies, Peanut Butter Cup Cookies and Almond Shortbread Cookies and brought them to work with me. Several of my coworkers said these were their favorite!
We'd love to see your creations, so please follow us on
Instagram
and tag your B&B creations with #BestsAndBites so we can see all the recipes you make. ?

Ingredients
4

cups

all purpose flour

2

teaspoons

baking soda

1

teaspoon

salt

2

teaspoons

ground cinnamon

1

teaspoon

ground ginger

1

teaspoon

ground cloves

1 ½

cups

unsalted butter

softened

1 ½

cups

granulated sugar

½

cup

baked brown sugar

½

cup

molasses

2

eggs

½

cup

granulated sugar

for rolling
Instructions
In a medium bowl, whisk together flour, baking soda and salt. Set aside.

In a large bowl, with a stand mixer or electric mixer, beat together butter and sugar on medium speed for about one minute. Add the eggs and molasses and beat on medium until combined.

Cover and refrigerate for 1 hour, up to three days.

Preheat oven to 375 degrees and cover two baking sheets with parchment paper. Place about ½ cup sugar in a bowl.

Roll dough into one inch in balls. Roll in granulated sugar and place about 2 inches apart on prepared baking sheet. Bake from 8-10 minutes, until cookies start to crinkle on top. Remove from oven and let cool on baking sheet for 3 minutes. Transfer to baking rack and let cool completely.