This modern farmhouse bathroom remodel takes a small space and turns it into a bright, luxurious master bathroom. A walk in shower, subway tile, new lighting and modern farmhouse decor opens and brightens the space.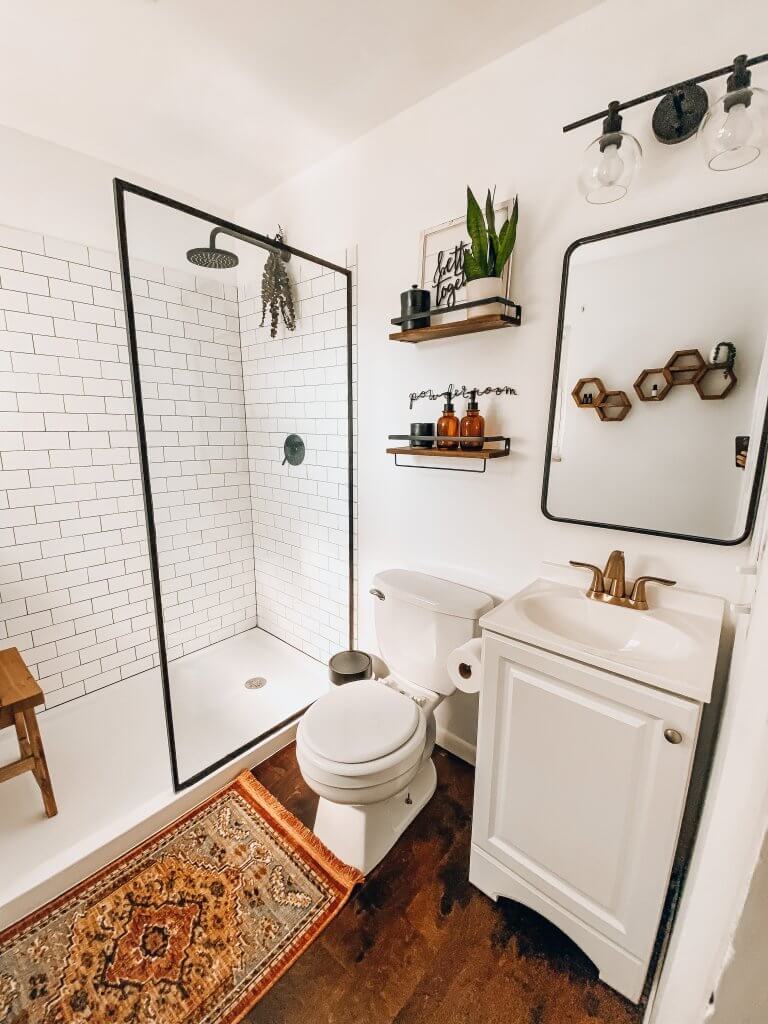 When we moved into our home we had one and a half baths and we knew we wanted to turn the half bath off the master into a full master bathroom.
We closed off a wall, added a shower and updated the paint and fixtures, plus added some modern decor.
Before and after: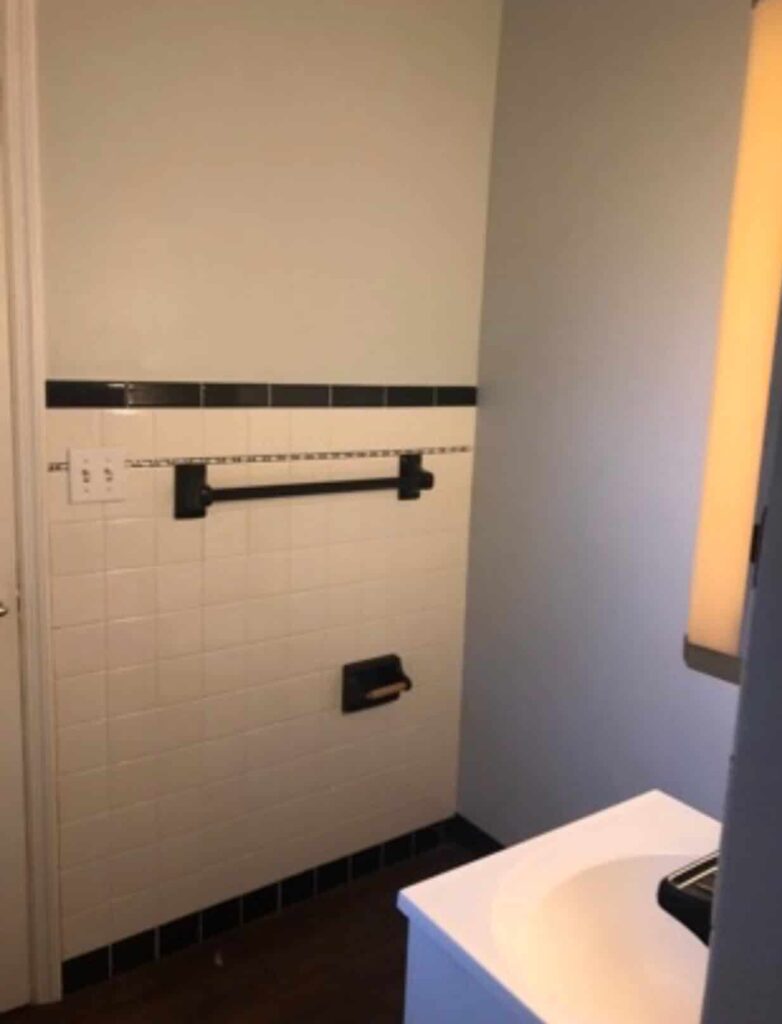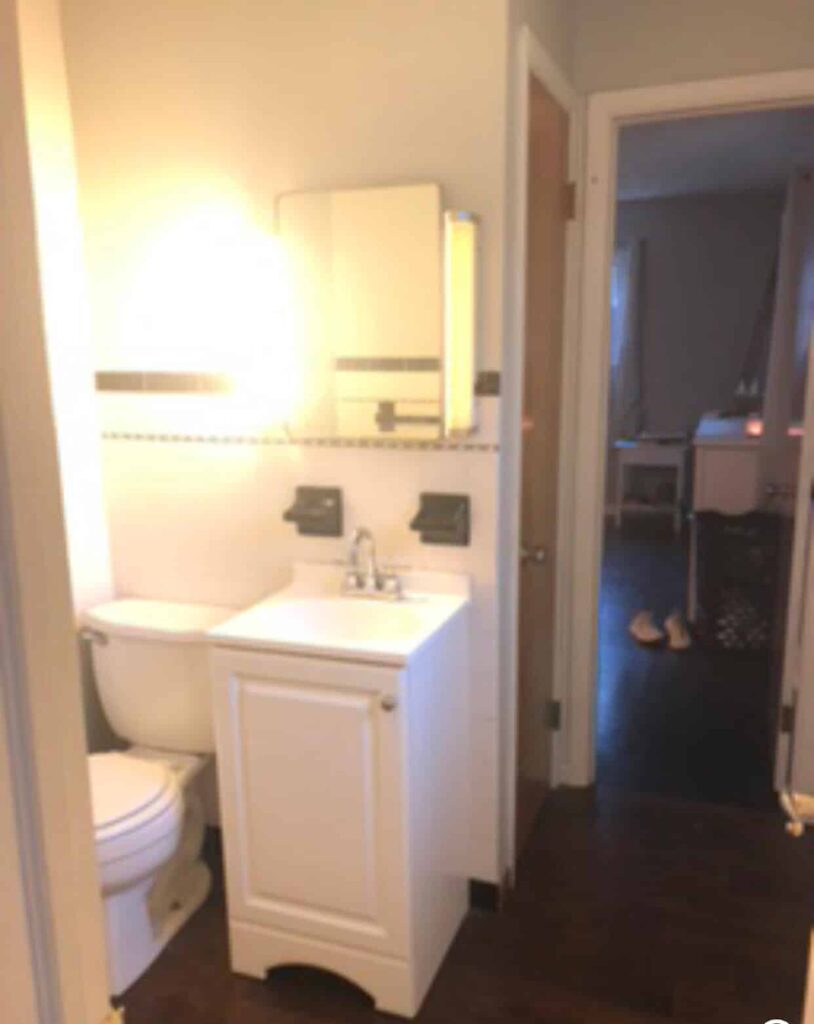 How to make a dated bathroom look modern:
You don't have to spend a ton of money to make a bathroom look more modern. If you don't have to move plumbing or walls, aesthetic updates are very affordable. Here are a few tips:
Update fixtures: lighting, faucets, shower heads, vanity pulls, towel hooks etc.
Take advantage of natural light minimal window treatments and light walls like white
Add subway tile if possible
Choose decor that's modern and functional
Add plants to liven it up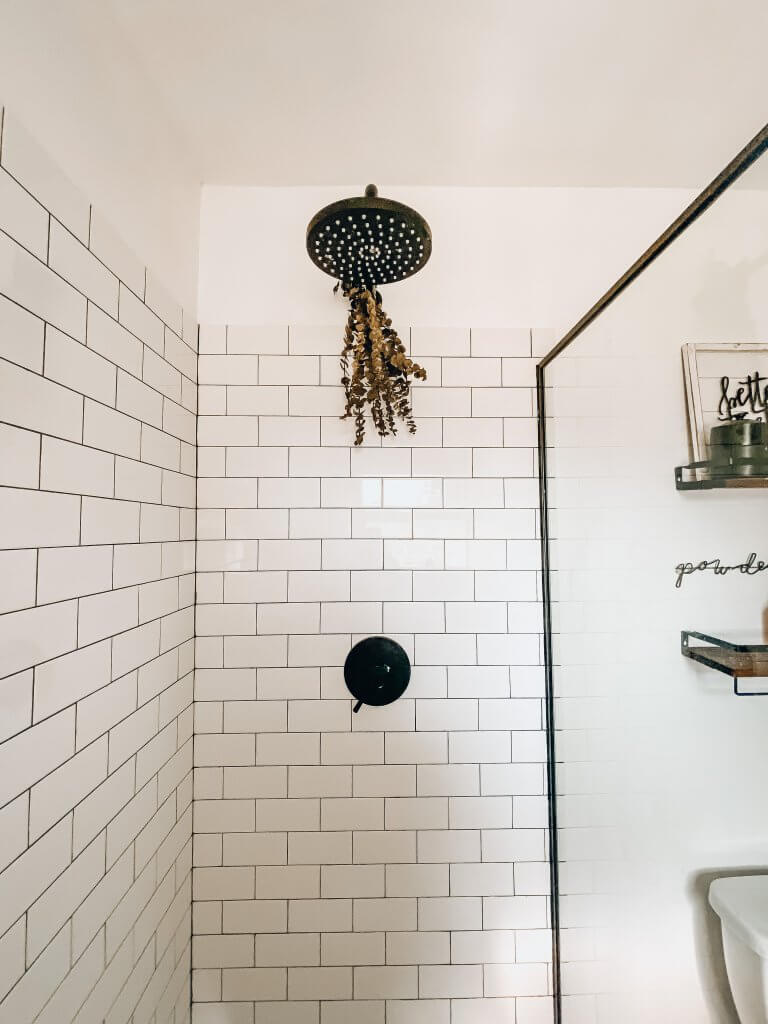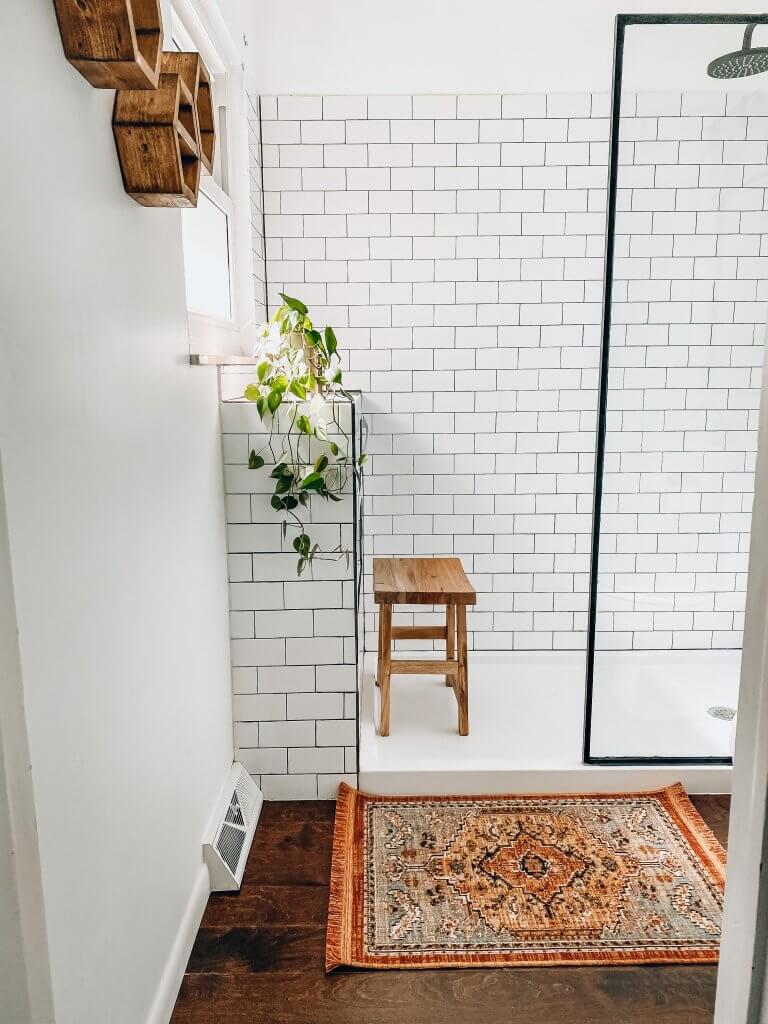 How to make a small bathroom look luxurious?
We had a pretty small space to work with but knew we could make it work. Here are a few tips to make a smaller space look larger:
Add a walk in shower with glass
Add a bench and shelving to the shower for built in storage
Use open shelving when possible
Paint the walls a light color and use a light tile
Use minimal decor so it doesn't feel cluttered
Find stylish storage options (like our bar cart!)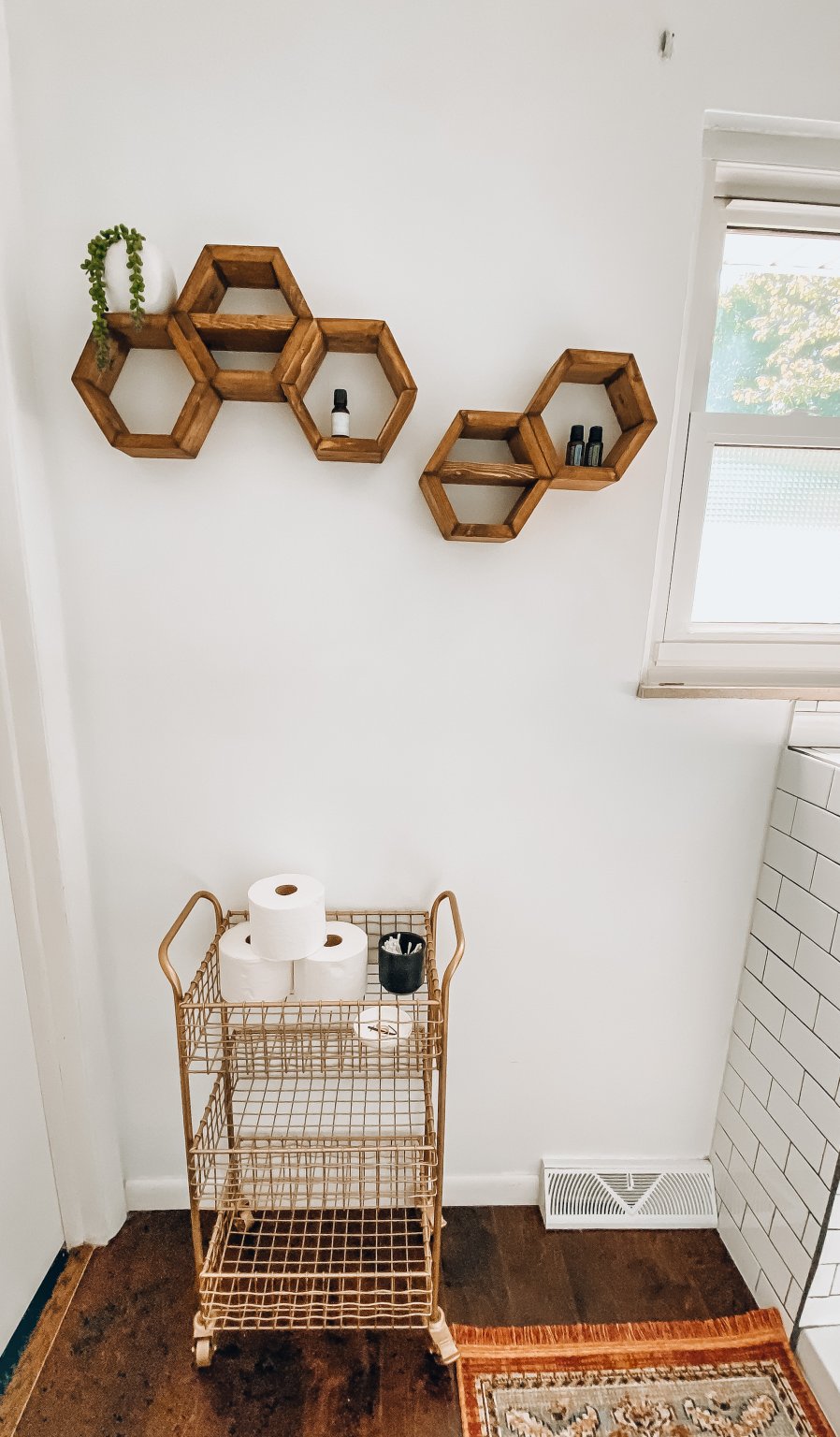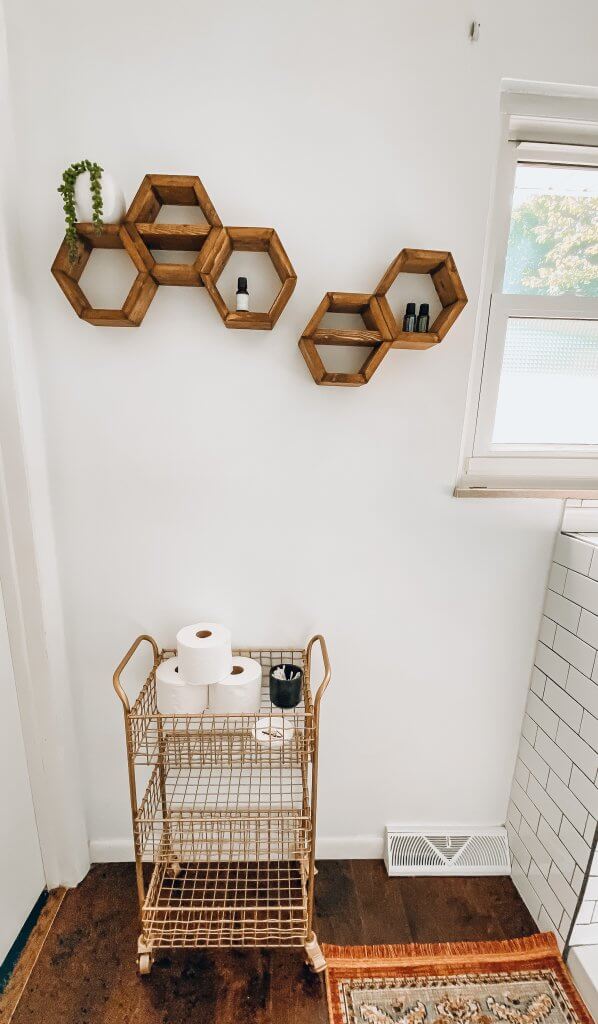 How do you decorate a bathroom farmhouse style?
Create contrast with whites and blacks
Add earthy-tones like wood, greenery and brown
Create dimension like shiplap, subway tile etc.
Mix old and new elements and even add some industrial or boho pieces
use open shelves with layered decor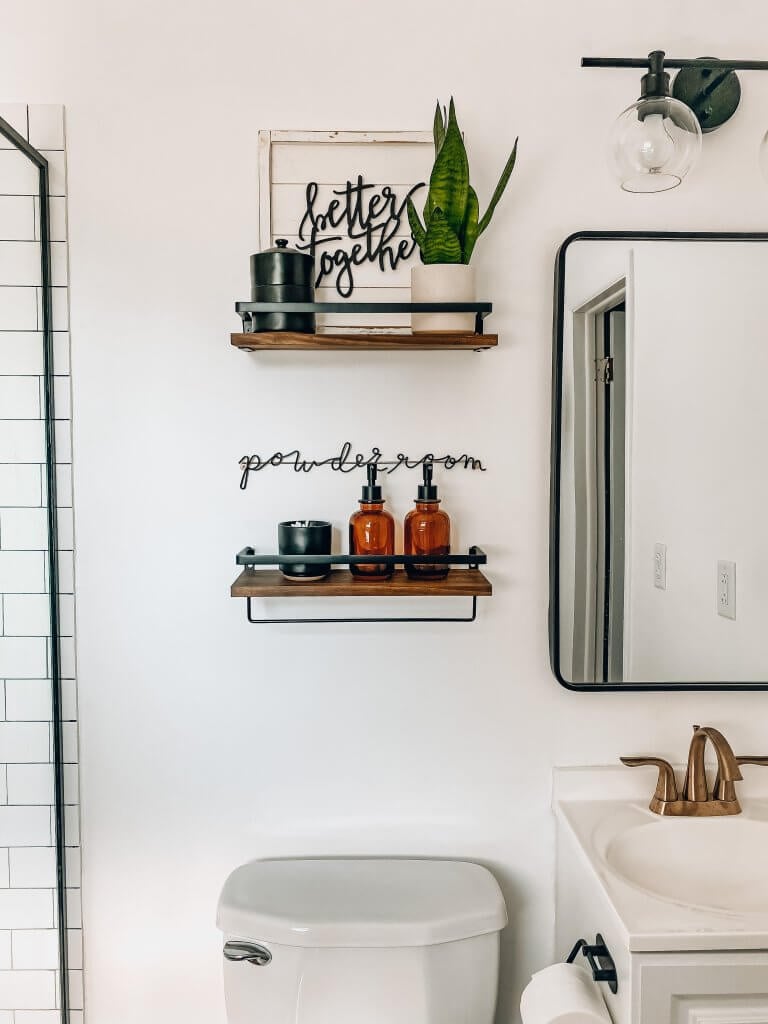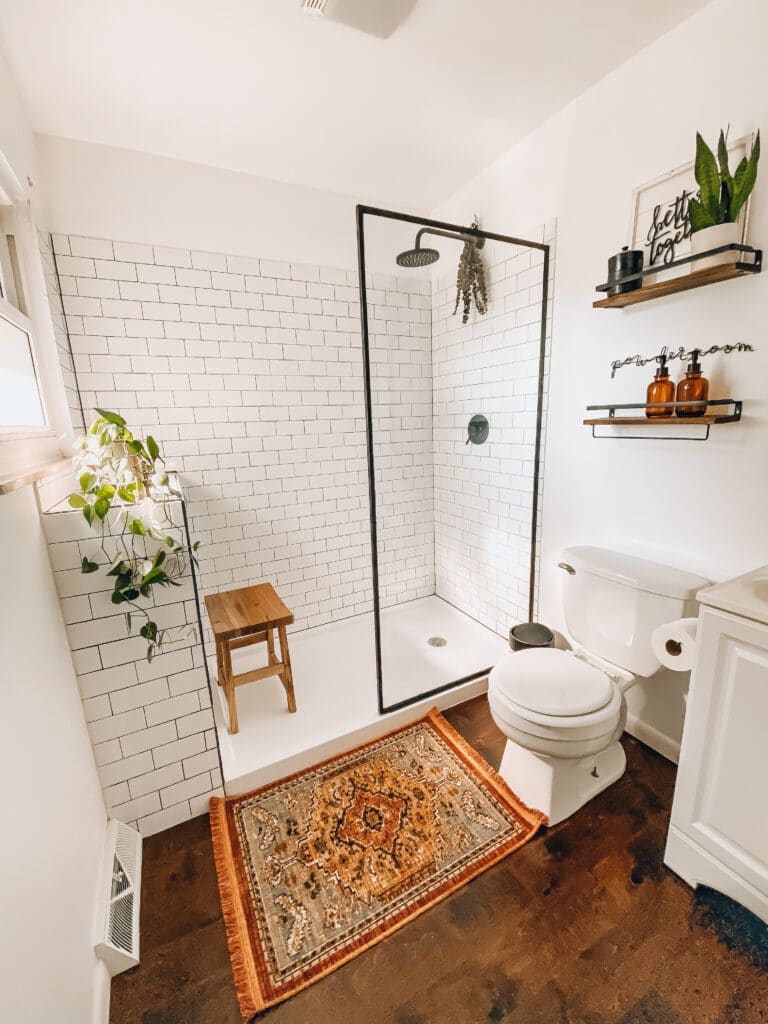 I hope you love this bathroom update! Check out our modern farmhouse kitchen update for more!