This guide includes all of my tips and strategies to plan and organize a healthy shopping list. Planning ahead will help you stay healthy, but it will also save you so much time when you're ready to grab your groceries.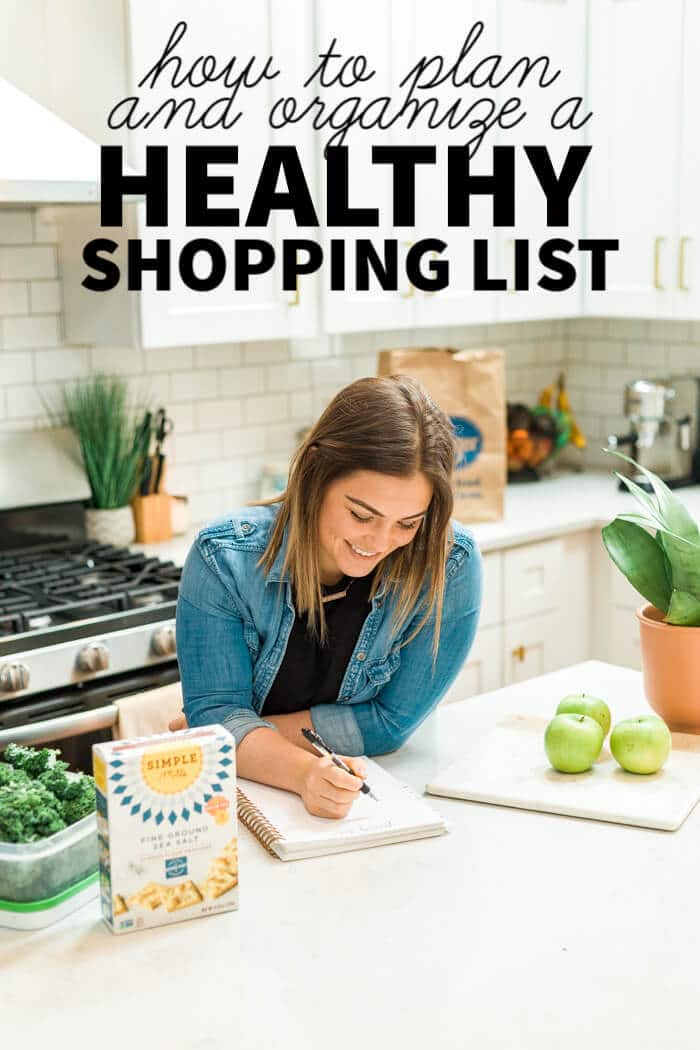 I like to share grocery store hauls on Instagram and I often get asked if I'll share my tips or go to the grocery store with people to help them stay healthy and make it quick.
It's really not hard to make this happen, you just have to do a bit of up front work to set yourself up for success. Today I'm sharing how to plan and organize a healthy shopping list for a quick trip to the store.
Before we get started, I wanted to share a few overall tips I have before making a list or stepping foot in the store.
Overall tips for grocery shopping:
Fill your grocery list with fruits and tons of vegetables. The majority of your diet should be coming from healthy greens and veggies so make sure to pic recipes and buy veggies that will fill your plate for the week.

Grass fed beef and free range chicken are a little pricier, but definitely worth it when it comes to quality. Look for those things when you're shopping or try out a delivery program to make your shopping trip even easier.

Stick to organic produce and pre-made products (like Simple Mills Organic Almond Flour Crackers) whenever possible. If you don't want to buy every single thing organic, check out the

clean 15 and dirty dozen lists

to know which produce you should absolutely be buying organic.

Choose high quality brands you can trust.

Don't go grocery shopping when you're hungry. We've all been there and end up coming home with random things that are unhealthy and expensive!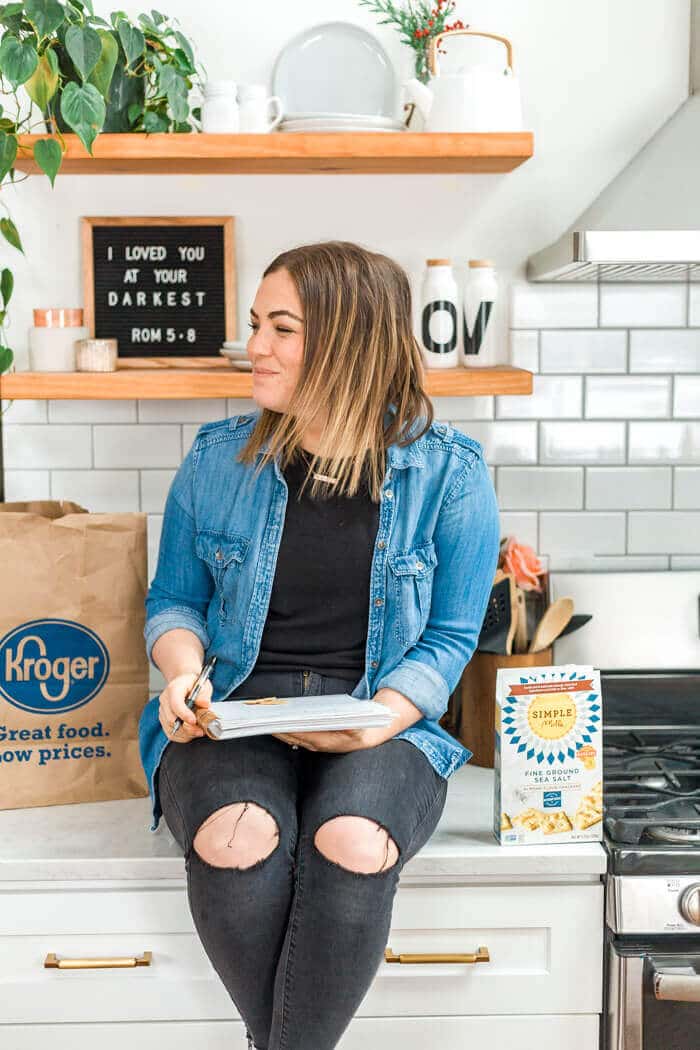 With those things in mind, you're able to start planning your grocery list. Having a well thought out list is super important on so many levels, especially if you're trying to stay healthy.
It forces you to meal plan for the week, it saves you time in the store and it keeps you focused when you want to grab things you don't need, which helps your healthy diet and your bank account.
Overall, a healthy meal plan and grocery list can be made in less than an hour. Here's my steps to plan and organize your shopping list for an easy and healthy shopping trip!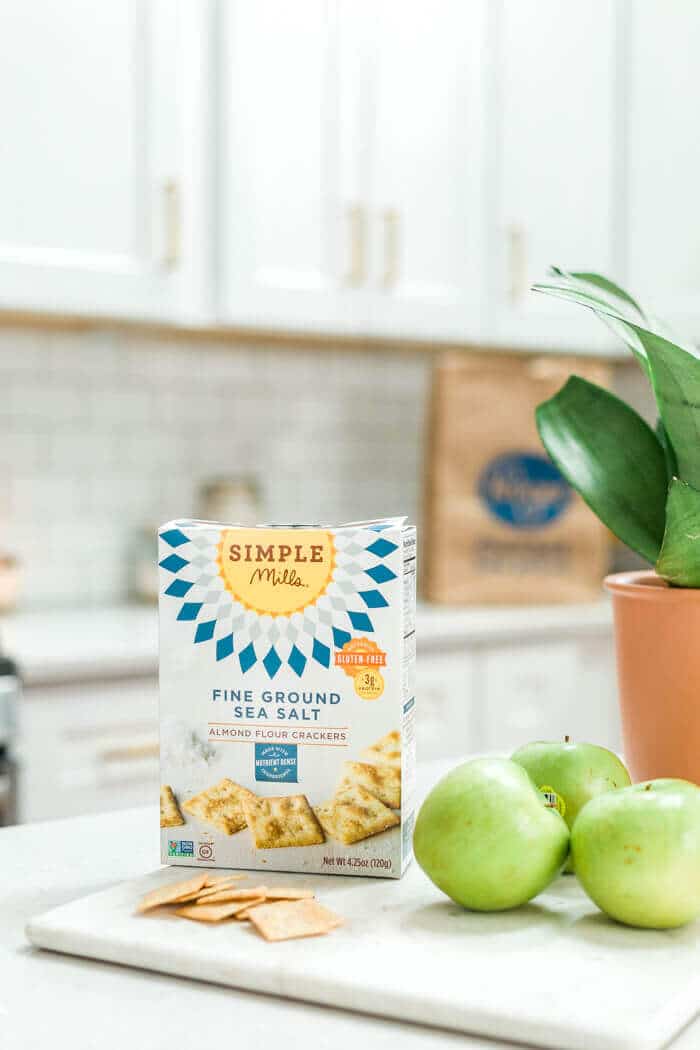 How to plan and organize a healthy shopping list:
Take a look at your calendar.

I recommend making your plan or list on Friday and shopping on Saturday or Sunday. Pull up your calendar for the following week and figure out how many meals and lunches you're going to need.

Plan your meals.

Look to your favorite cook books, bloggers and website for healthy meals to incorporate into your plan. Here's a list of my

easy, healthy weeknight meals

that are great for dinner and lunches.

Fill in some snacks.

We all get hungry between meals and it's nice to have healthy snacks you can grab. Some of my favorite snacks include apples and almond butter, Simple Mills Almond Flour Crackers with hummus and simple smoothies. If you shop at Kroger they now carry Simple Mills Fine Ground Sea Salt Almond Flour Crackers!! It's a go-to snack in our house. We even like to pair them with meals/dips like

Whole30 Buffalo Chicken Dip

and

Dairy Free Spinach Artichoke Dip

.

Make a list of ingredients.

Copy and paste all of your recipe ingredients to one document. That way you have every ingredient you need in one place.

Pear down your list.

Start by removing any duplicate ingredients from all of the recipes. It's a lot easier to make your list on the computer! Next, delete any ingredients you already know you have like any spices, flours or pantry staples.

Organize your list.

Categorize each ingredient on your list by where they are in the grocery store. I like to start my list with produce because that's the first section I go to in Kroger. Think about your grocery store and where everything will be. The majority of the ingredients I buy are on the outside of the grocery store, which the exception of Simple Mills Almond Flour Crackers, which can be found in the cracker aisle at Kroger! You can skip this step if you're planning on doing grocery pick-up.

Shop!

You can upload your list to Kroger's Clicklist function and go pick up your groceries without even going inside or you can run in. Now that you have an organized and healthy list with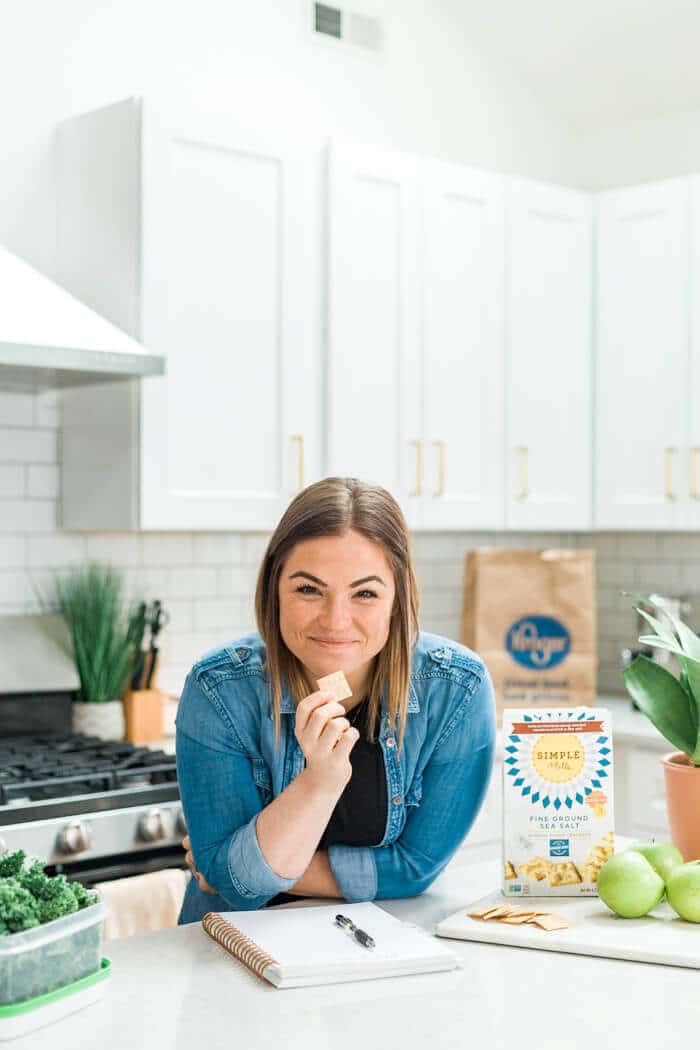 I know I've mentioned a lot of removing, deleting and organizing of your list, which is why I recommend creating your list on the computer! It allows you to quickly add, remove or edit things you need.
Pro tip: I recommend making your grocery list in google docs and sharing it with your roommates, spouse or family so everyone has access to the list if they end up running to the store instead of you. Just download the google docs app on your phone and sign in for access. This also help you not ever head to the grocery store without your list because it's always on your phone!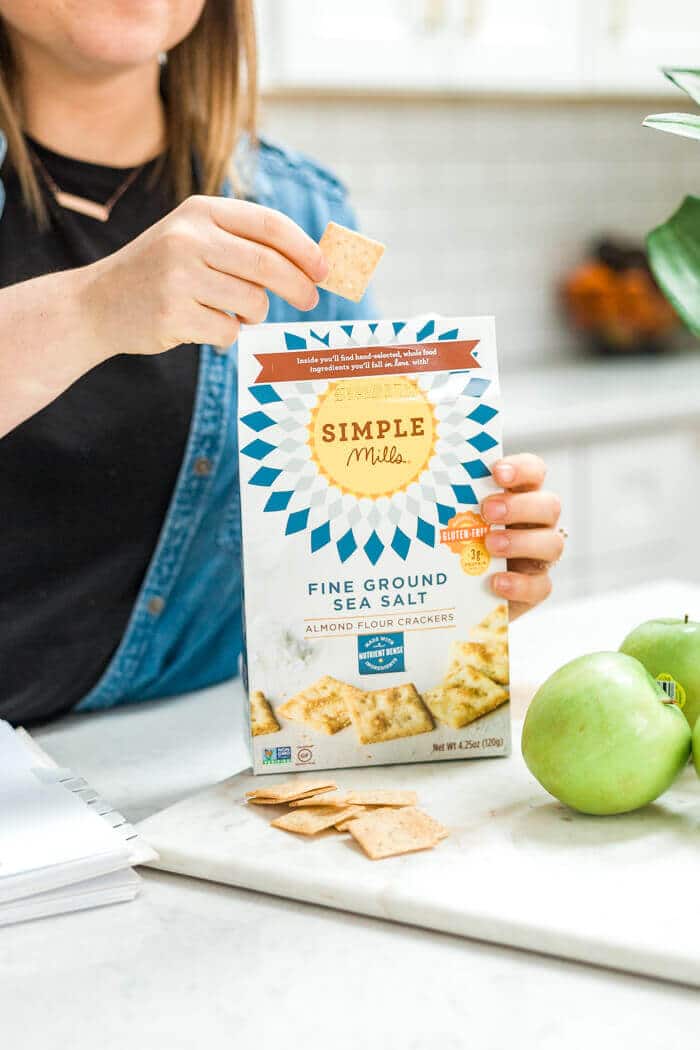 Once you get the hang of this process you'll be able to knock your grocery shopping out in less than an hour. I love doing it at the end of the week so I can shop and prep on Sundays.
I hope this helps you organize and plan your meals for a healthy shopping trip! As always, I'd love your feedback so if you have any tips you want to share with me send them my way!
Happy Shopping!