Sweet, fruity and boozy sangria blended and turned into a delicious frozen slushy perfect for spring and summer parties!
Love a fruity drink? Serve up a hibiscus margarita or mango margarita next!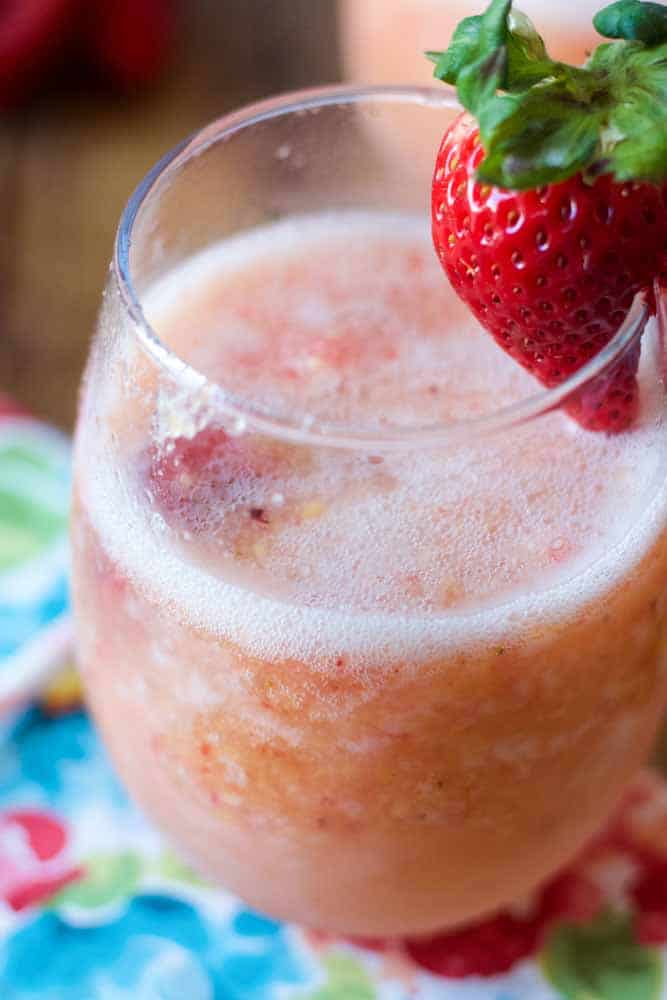 You know those weeks where you go, go, go and the days last forever yet you still don't feel like there's enough hours in the day? I had one of those last week. I have to tell you, it's such a relief to actually have time to sit down and write this post!
So here I am with the week behind me and frozen sangria in front of me and I'm as happy as can be.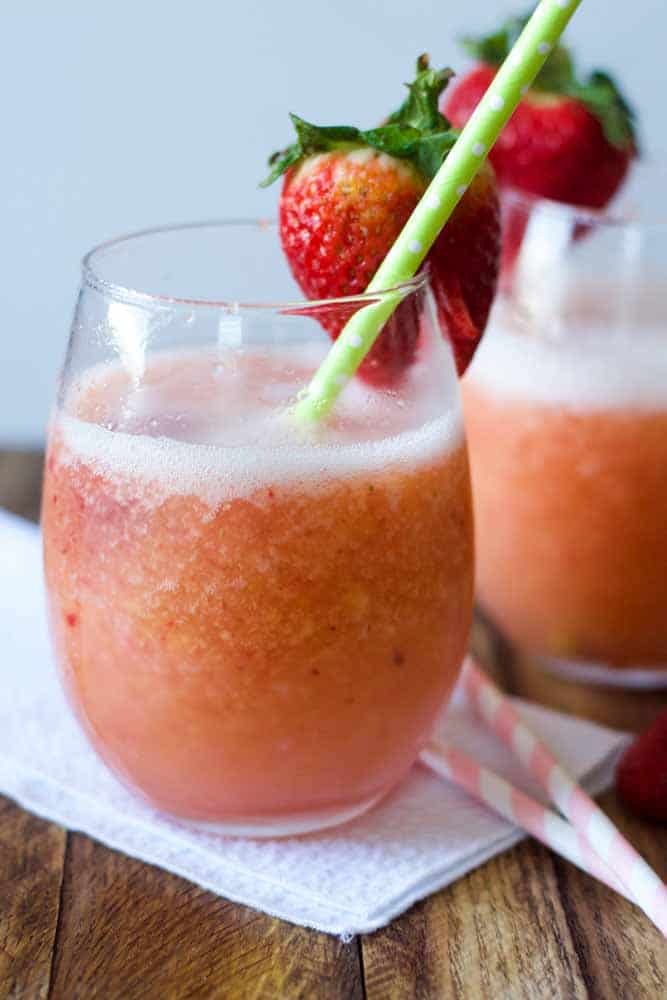 It's sunny and 80 degrees in Columbus and there's nothing that goes better with a sunny day than a cold, frozen sangria.
Frozen fruit is blended with your favorite white (or red) wine in the blender with orange liquor and that's it. Seriously, that's it. No letting your sangria sit for four hours. No cutting up any fruit or stirring necessary. Just a blender and your ingredients and you've got a ready-in-5-minutes sangria for any party.
This is the best when you realize you didn't whip anything up for your friends who are coming over for a cook out and you need something super impressive at the last minute. I'm just telling you that in case because that never happens to me....
You might as well turn your house into a bar right now!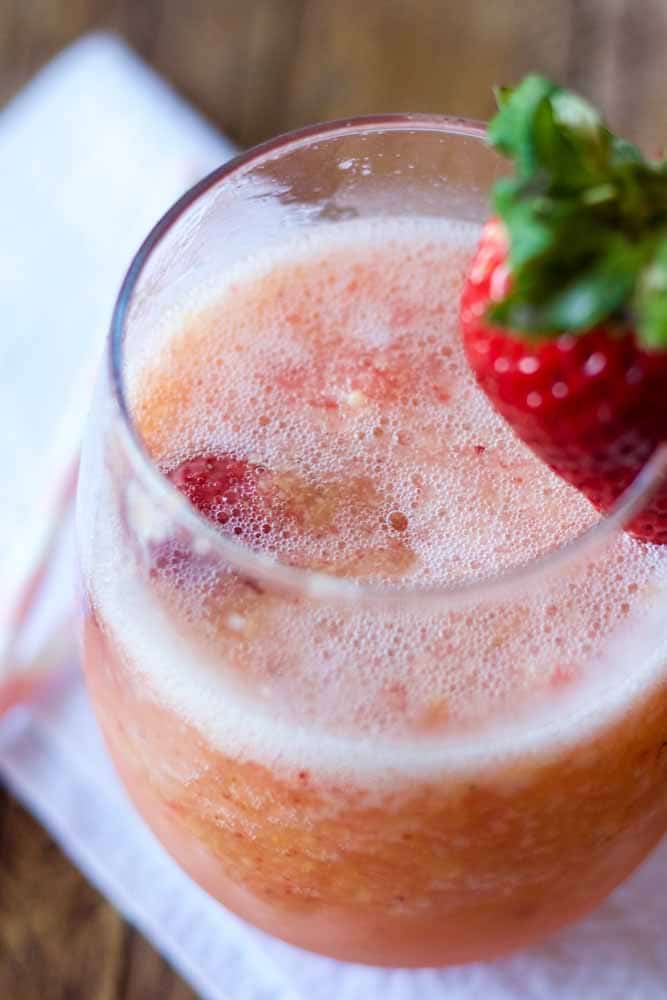 My only recommendation is buy extra ingredients because these things go down as smooth as buttaaa.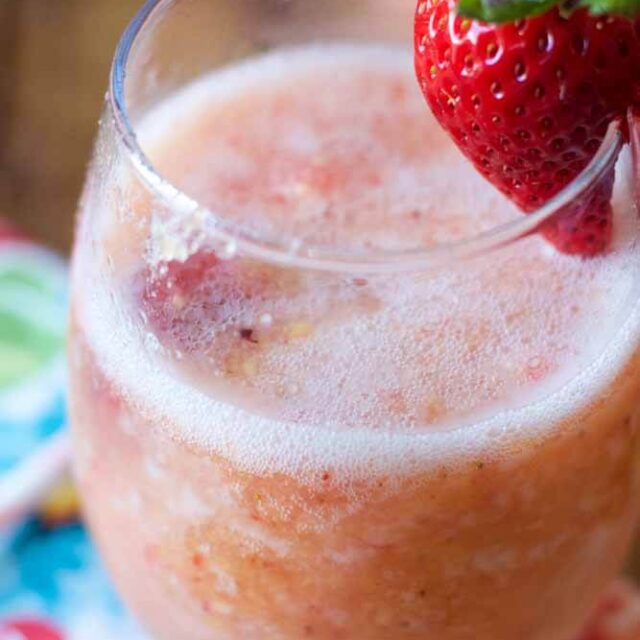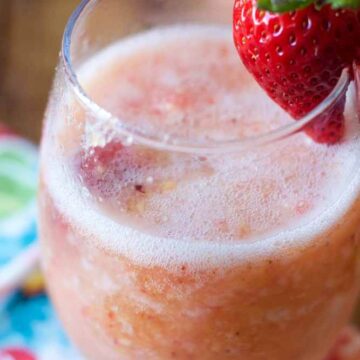 Ingredients
1

pound

16 ounces frozen mixed fruit

1

orange

peeled

1 ⅔

cups

white wine

I used Pinot Grigio

⅓

cup

orange liqueur

2

Tablespoons

freshly-squeezed lime juice

1-2

Tablespoons

sweetener

I used honey
Instructions
Add all of the ingredients to a blender and mix well.