I took bacon, egg and cheese and turned it into nachos. It's one of your favorite comfort foods turned brunch. Breakfast nachos, people.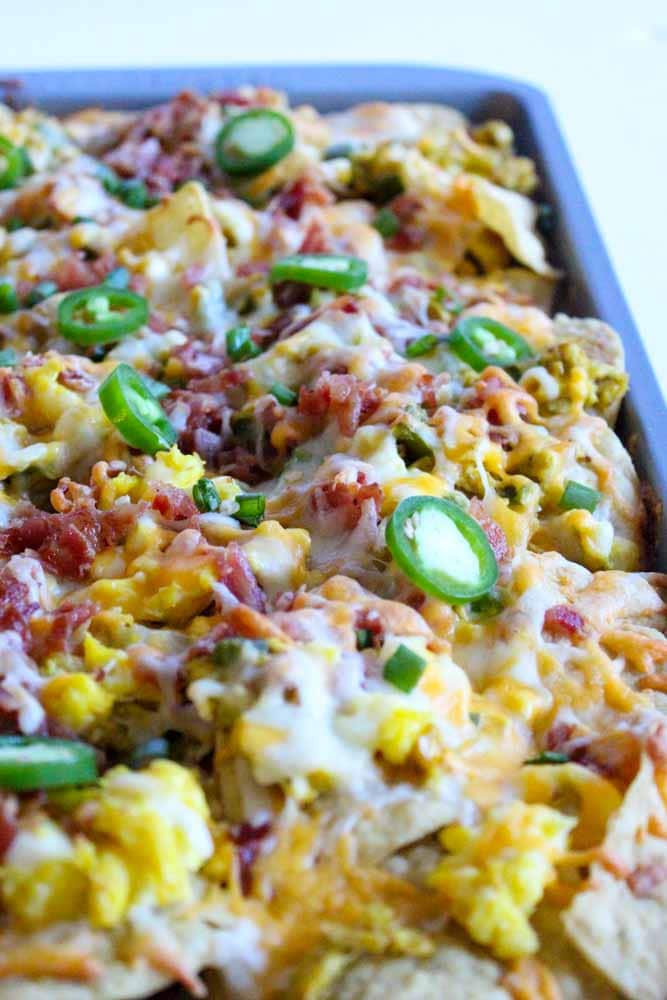 I've had bacon, egg and cheese on bagels, on biscuits and even on tortillas. So why not tortilla chips?
The epic concoction that is bacon egg an cheese came into my life at a very young age when Chelsea's mom would take us to Bruegger's Bagels on Sundays. I ordered a plain bagel, with bacon, egg, muenster cheese and extra mayonnaise. No shame.
I've had the typical french toast, omelet, pancakes and things for breakfast and was looking to try something unique and different.
Breakfast nachos came to my mind when I was trying to think about recipes I wanted to make for the Super Bowl. I was thinking pulled pork or chicken nachos and had an a-ha! moment and decided I didn't want to confine my nacho munching to evenings and parties.
Anything that gives me a reason to eat nachos at 10am is reason enough for me.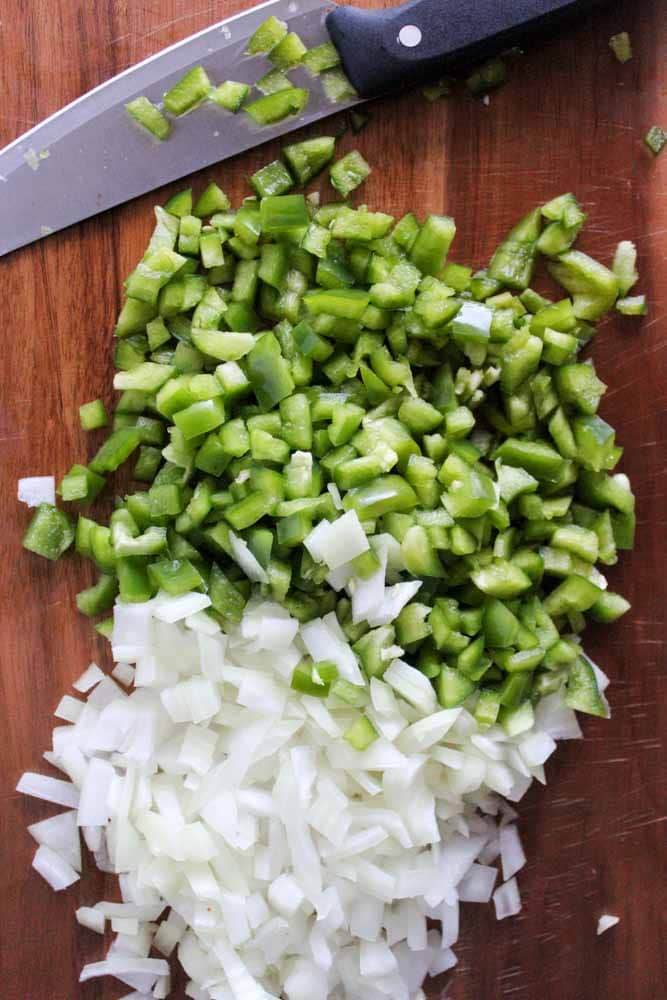 If you want to be real fancy you can make your own tortilla chips. For the sake of time, I bought mine and started loading them up with all my favorite breakfast foods. A.K.A bacon egg and cheese. I sauteed green peppers and onions and added them to the eggs and then topped the nachos with jalapeno and green onion.
When you bake it all the cheese starts to bubble and melts all over the crunch chips. I like to add cheese right on top of the chips then add all the topping and add more cheese on top. It all melts in the oven and seals the delicious flavors in so when you pick up a chip to munch on they don't all fall apart. Finger foods for breakfast are the best kind of finger foods.
They fall in this awesome category with the old school french toast sticks you used to get at school and old school cinnamon toast.

There are a few steps you need to do before assembling these breakfast nachos:
Cook the bacon
Sautee the green peppers and onions
Scramble the eggs
Once these steps are out of the way you're smooth sailing to the best breakfast/brunch, and probably nachos, you've ever had.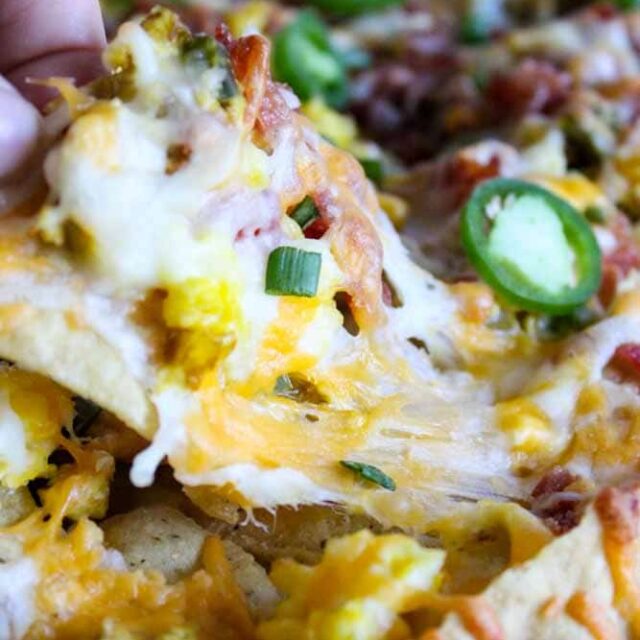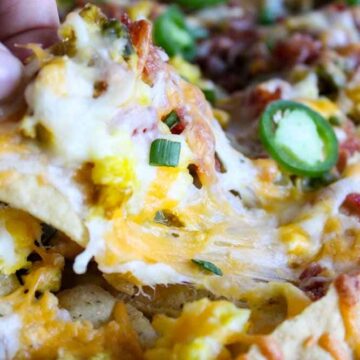 Ingredients
1

family sized bag restaurant style tortilla chips

1

pound

bacon

2

tablespoons

coconut oil

½

medium onion

diced

1

green or red pepper

diced

6

eggs

2 8-

ounce

bags shredded cheddar cheese

3

green onions

optional

1

jalapeno

optional

salt and pepper

to taste
Instructions
Preheat oven to 400 degrees. Cover a large baking sheet with foil and evenly lay out strips of bacon. Bake for 15-20 minutes or until bacons starts to crisp around the edges.

While baking, dice onions and green peppers. Heat a large skillet with 2 tablespoons of coconut oil and sautee green peppers and onions until translucent, about 5 minutes. Whisk eggs in a large bowl and pour over veggies. Scramble until just cooked and set aside.

When bacon is done, pat with paper towel to remove some of the grease and chop bacon into bits.

Throw used foil away and recover the large baking sheet with new foil. Arrange tortilla chips on the baking sheet and cover with 8 ounces of cheese. Spread scrambled eggs on top and cover with the majority of the bacon, leaving some to garnish. Add the rest of the cheese and place in the oven for 10-15 minutes, rotating half way through to cook evenly. The cheese will be bubbling and the edge of the chips will start to turn golden brown.

Remove from the oven and top with more bacon, green onions and jalapenos if desired. Add salt and pepper to taste.