From quaint coastal towns and breathtaking views to rich historical churches and majestic castles, the allure to visit Ireland is as strong as ever. After spending 10 days in this beautiful country, I've come up with 8 awesome things to do in Ireland that you can't miss!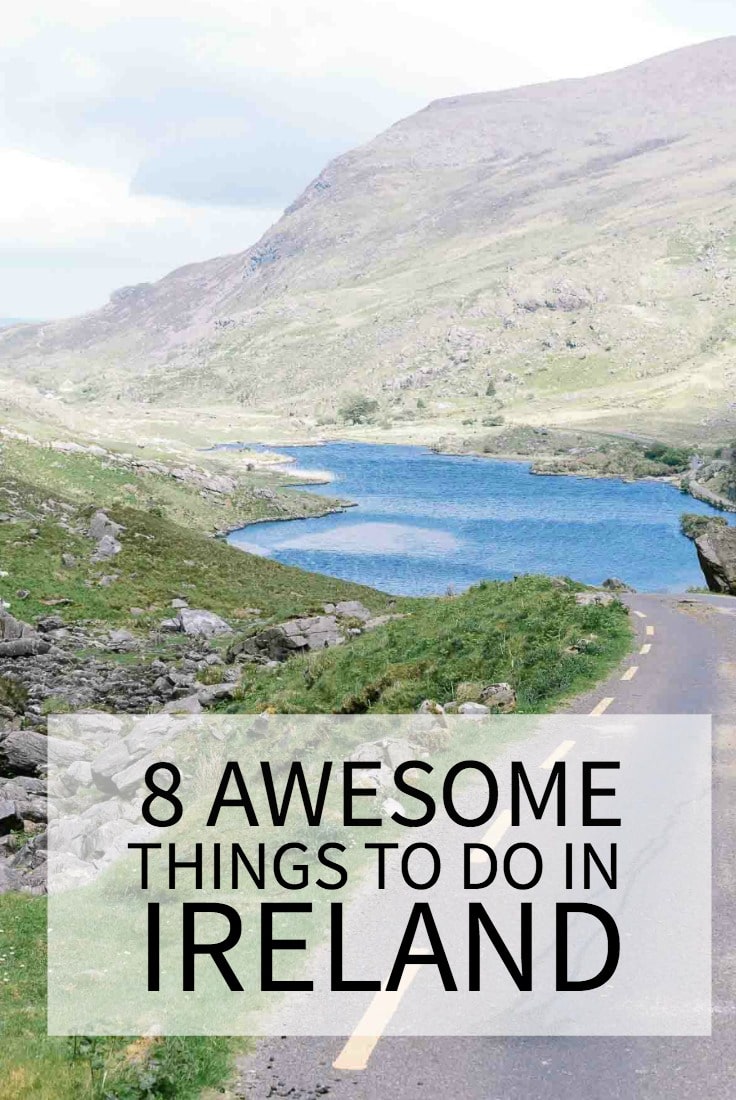 This guide for things to do in Ireland focuses on the western, southern and eastern portions of Ireland (not Northern Ireland) so they're all achievable (and totally worth it) to see in one trip! Before jumping in I have some general tips about our visit that will make these 8 awesome sights easier to check out.
Fly into Dublin! It's cheaper than Shannon and you can start your adventure there.
Rent a car. It's really not as bad as it sounds to drive on the other side of the road. We loved having the freedom to go and see the things we wanted on our time without having a bus or tour guide telling us when to be where. The price of the car is totally worth it.
Now that we've covered the logistics...
8 Awesome Things To Do In Ireland
1. Explore Dingle
Dingle was my favorite town out of the towns we visited while we were there. Before the Age of Discovery, Europeans believed Dingle (the most western point in Europe) was the edge of the world. It has the greatest amount of ancient monuments in Ireland too! While we were driving we saw multiple Beehives and standing stones. Here are a few of my favorite things we saw in Dingle! I have a feeling you're going to agree it's one of the top things to do in Ireland.
Conor Pass. The Conor Pass is the highest mountain pass in Ireland and offers the most dramatic and stunning views as you head into Dingle. It's a narrow, twisting road that connects the towns of Dingle and Kilmore Cross. It was really foggy the day we did this but we had had quite a few glimpses of unbelievable views. We randomly stopped and the boys decided to climb the rocks on the side of the pass to follow the waterfall. We got over a large rock and stood in amazement as a giant lake stood in front of us in the middle of the mountain. The fog was coming off the lake and a local (who had to of known about this spot) was paddle boarding on the water. Tip: right before you start Conor Pass there's a fork in the road that will take you to Brandon Point. It's a stunning view of cliffs and beaches—do it!
The downtown area. It's right on the harbor and bustling with people, boats and restaurants with fish caught that day. We ate at Sheehy's Anchor Down Restaurant and I ordered the seafood chowder and fish n chips. So. Good.
Slea Head Drive. After you explore downtown hop in your car for a tour of some stunning views. This drive is a circular route that is part of the Wile Atlantic Way. It begins and ends in Dingle so you can hit up downtown twice if you want. To really enjoy this drive I recommend a solid chunk of time (like 4 hours) to enjoy the journey. We were bummed we went on a foggy day and couldn't see everything but it was still awesome. We ran into two little lambs who ran away and were walking down the route. The owner came running out of his farm and picked them both up and carried them back!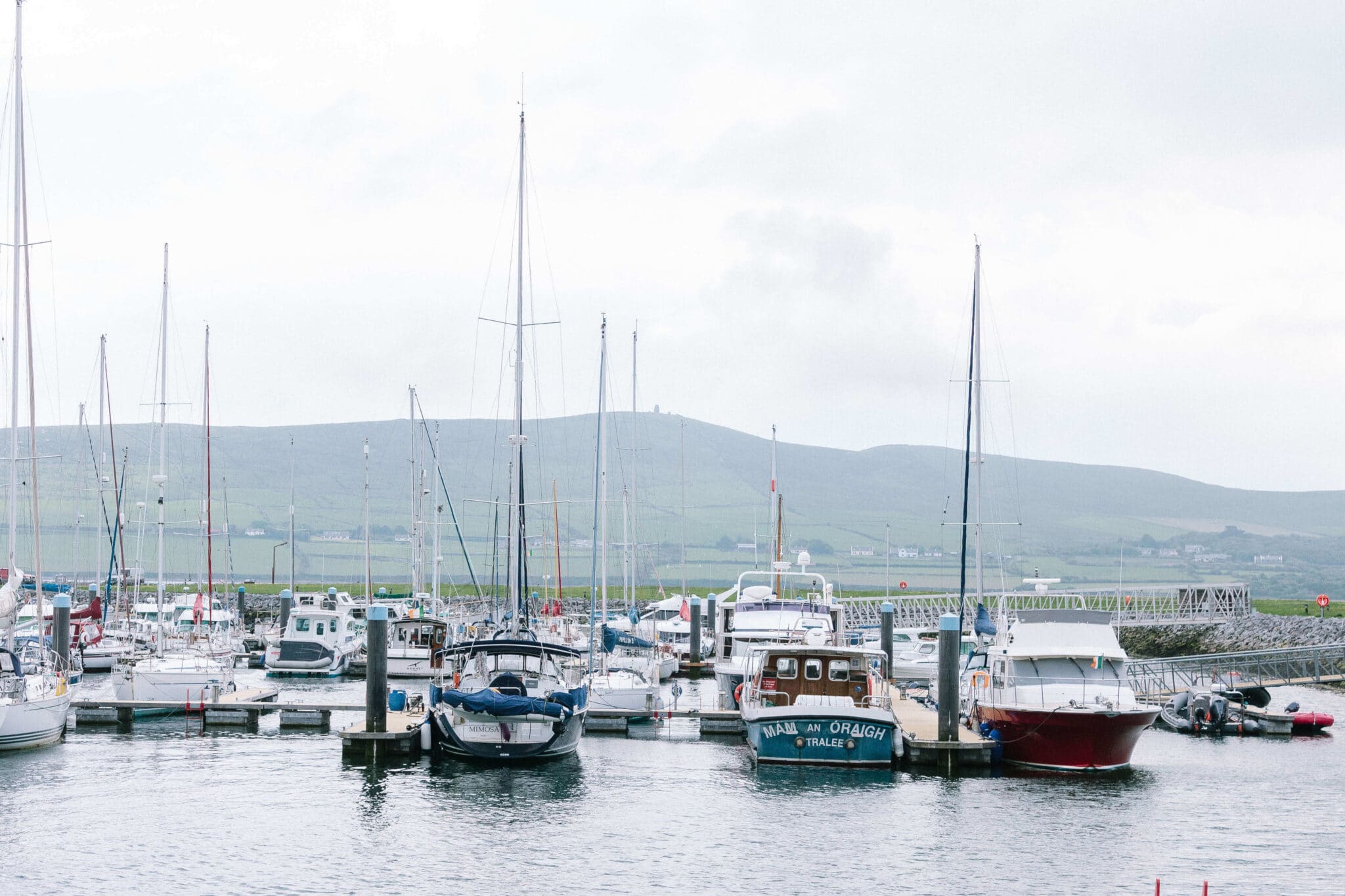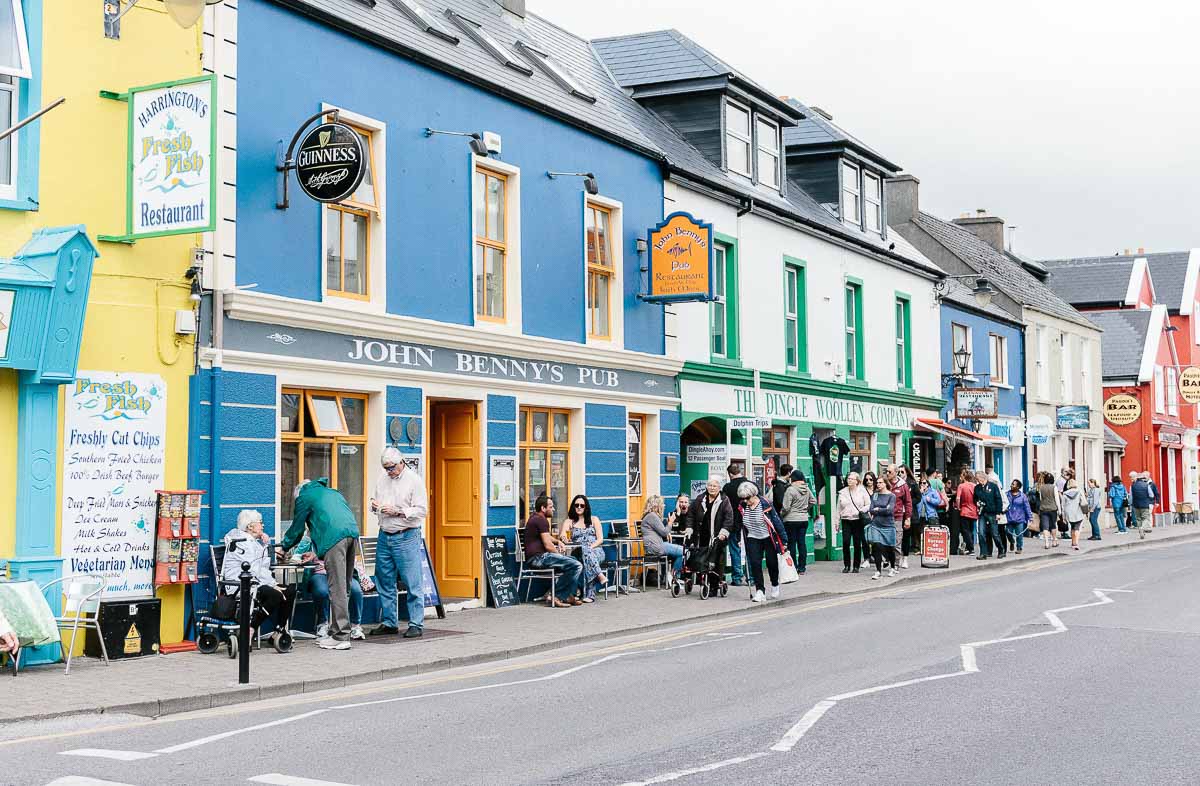 2. Be Active in Killarney National Park
Next on the list of things to do in Ireland comes Killarney. Though Dingle was my favorite town, Killarney was my favorite when it came to exploring the outdoors and it was Zach (my fiance's) favorite town. The Town of Killarney sits at the edge of Killarney National Park and I was blown away by how stunning the scenery is. They have everything from lakes and rivers to mountains and trails. We spent a day and a half there and when we go back we will definitely stay longer. The Gap of Dunloe Day Tour was my favorite thing we did here but you can also do the ring of Kerry, shop or just hike.
Gap of Dunloe Day Tour. The scenery is so stunning you won't even believe it's real life. There are three parts to the tour:

The tour starts at Ross Castle where you get in a boat (that holds 8) with a tour guide local to Killarney. He takes you through 3 lakes and 2 rivers that weave throughout the mountain range. We saw sheep and goats throughout the boat tour! It takes about two hours and I recommend wearing a jacket because it gets cold on the water.
Lunch! This wasn't as scenic but it was needed. There's a small cottage that serves hot soup, sandwiches and Irish coffee. It's the perfect stopping point to refuel for the rest of the day.
The second half is a tour of the Gap of Dunloe. The Gap of Dunloe is a narrow mountain pass formed 2 million years ago by glaciers. There is a little village in the mountainside here that's the home to a total of 50 people. For this portion of the tour, you have three options to see the gap of dunloe: horse and carriage, bike or walking. It's a 7 mile pass so you choose! We did the horse but next time we would definitely do the hike/walk instead.
Visit Killarney Day Tour to book your tour.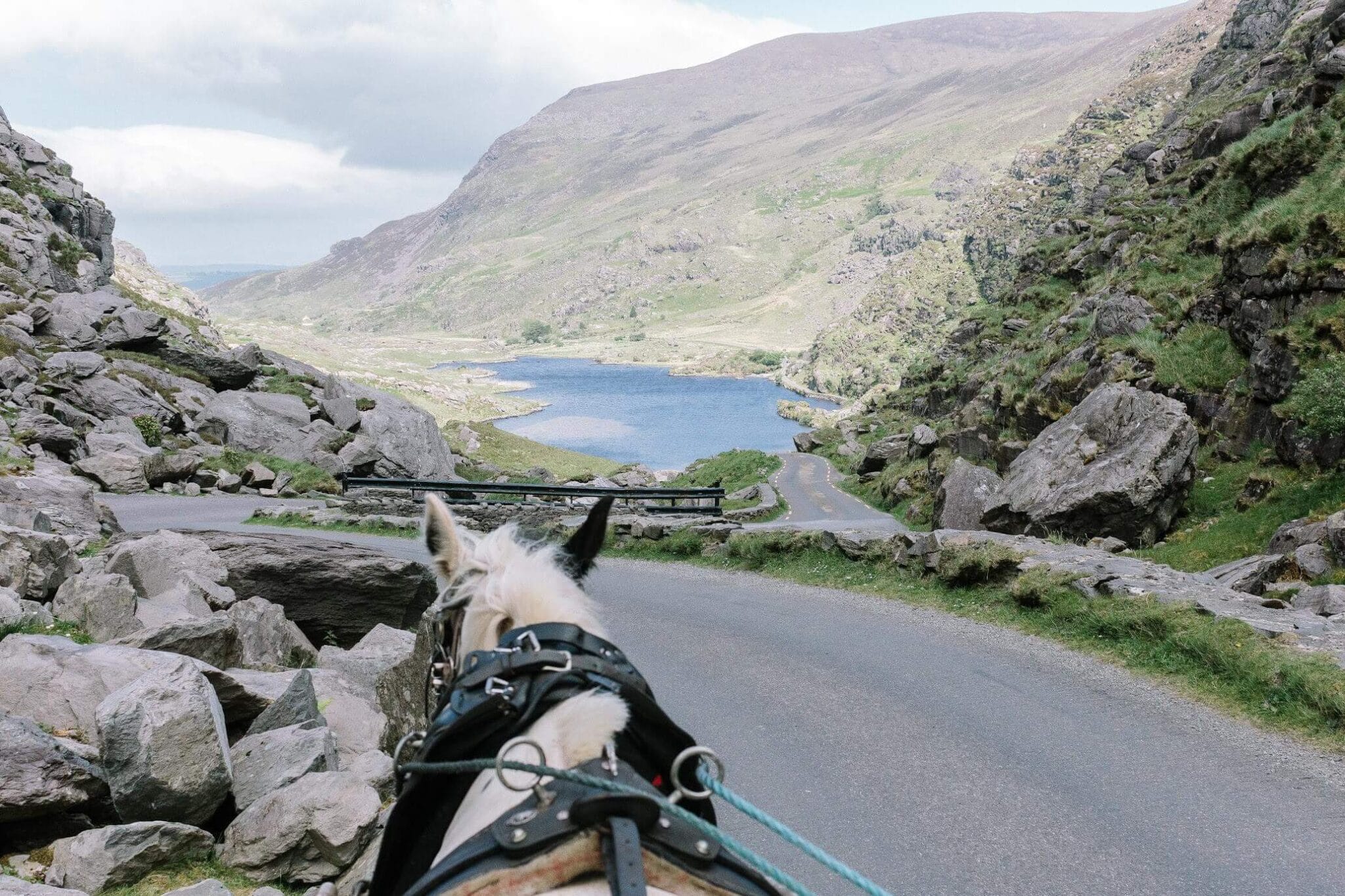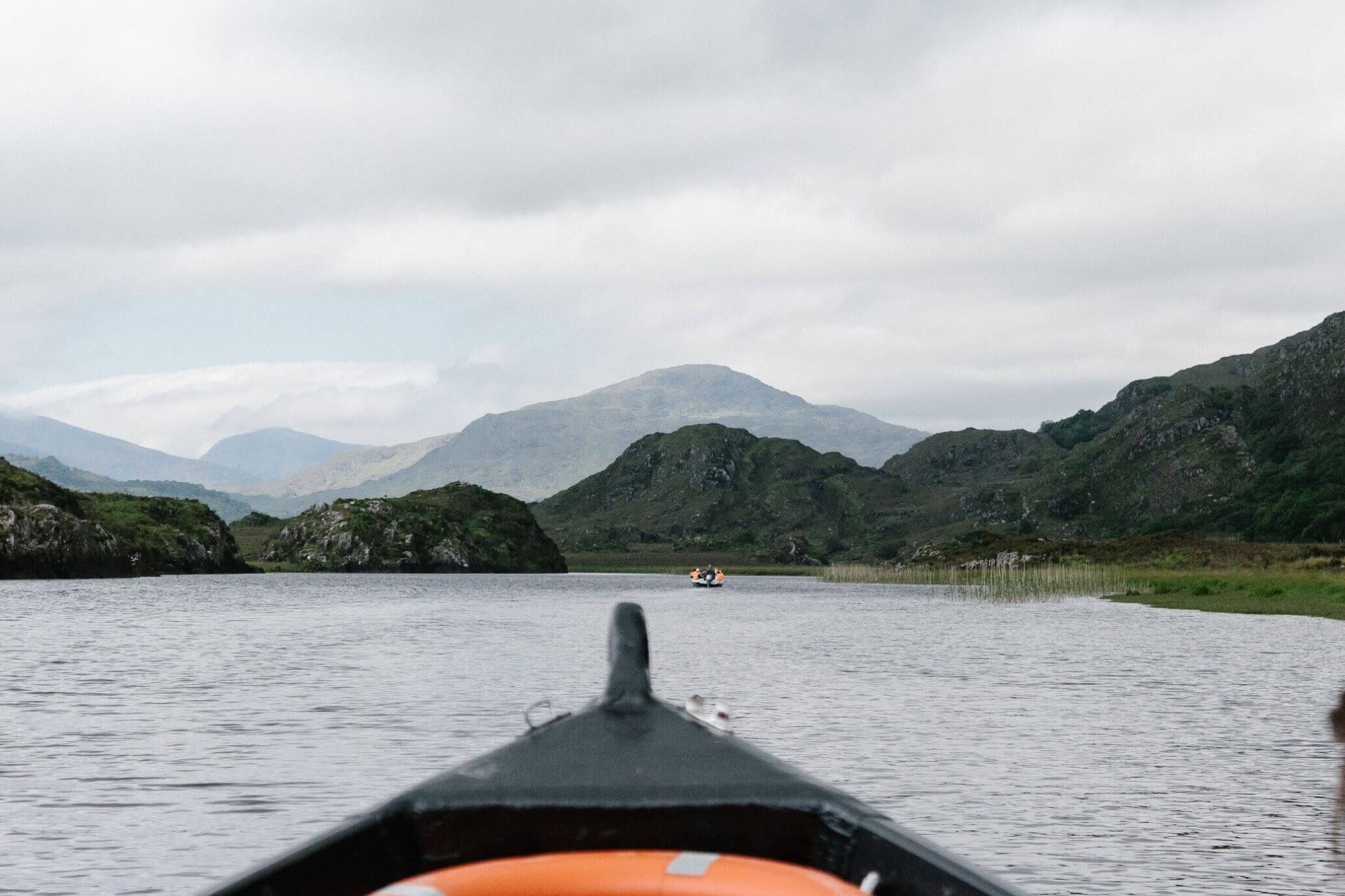 3. Walk the Streets of Dublin
This is obviously a must-do thing to do in Ireland. When you fly in you should spend a day and night exploring the city, culture and pubs. My favorite part about it was all of the colorful buildings with window boxes and flowers. You also must do the Guinness StoreHouse tour. When you grab dinner be sure to ask your waiter what the best bars and other pubs are, they're usually local and know the inside scoop. We did this and had the best time out one night!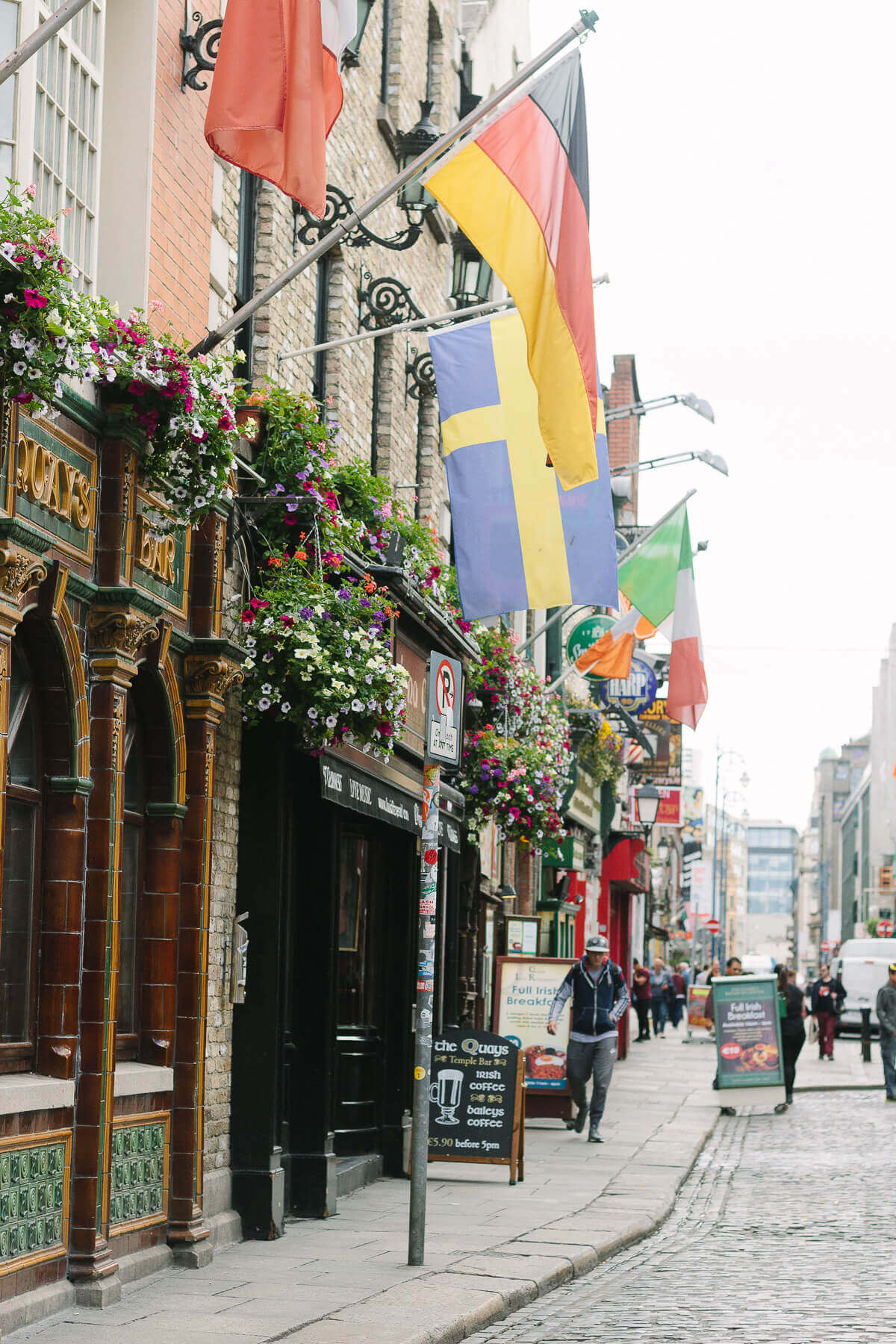 4. Check out the Night Scene in Galway
The moment you walk into Galway you can feel the energy. The people that reside here are so friendly and the majority of them are between 20-30 years old, which makes the night life really fun! We had dinner in Sonny Malloy's and I order their special "Wild Atlantic Way" cocktail and it was delish. From there your pub options are endless. We went to a traditional Irish bar for Irish music then headed to The Quays (pronounced: the keys) for a louder scene. They were playing 90s American music with a mix of Bob Marley and it was perfect.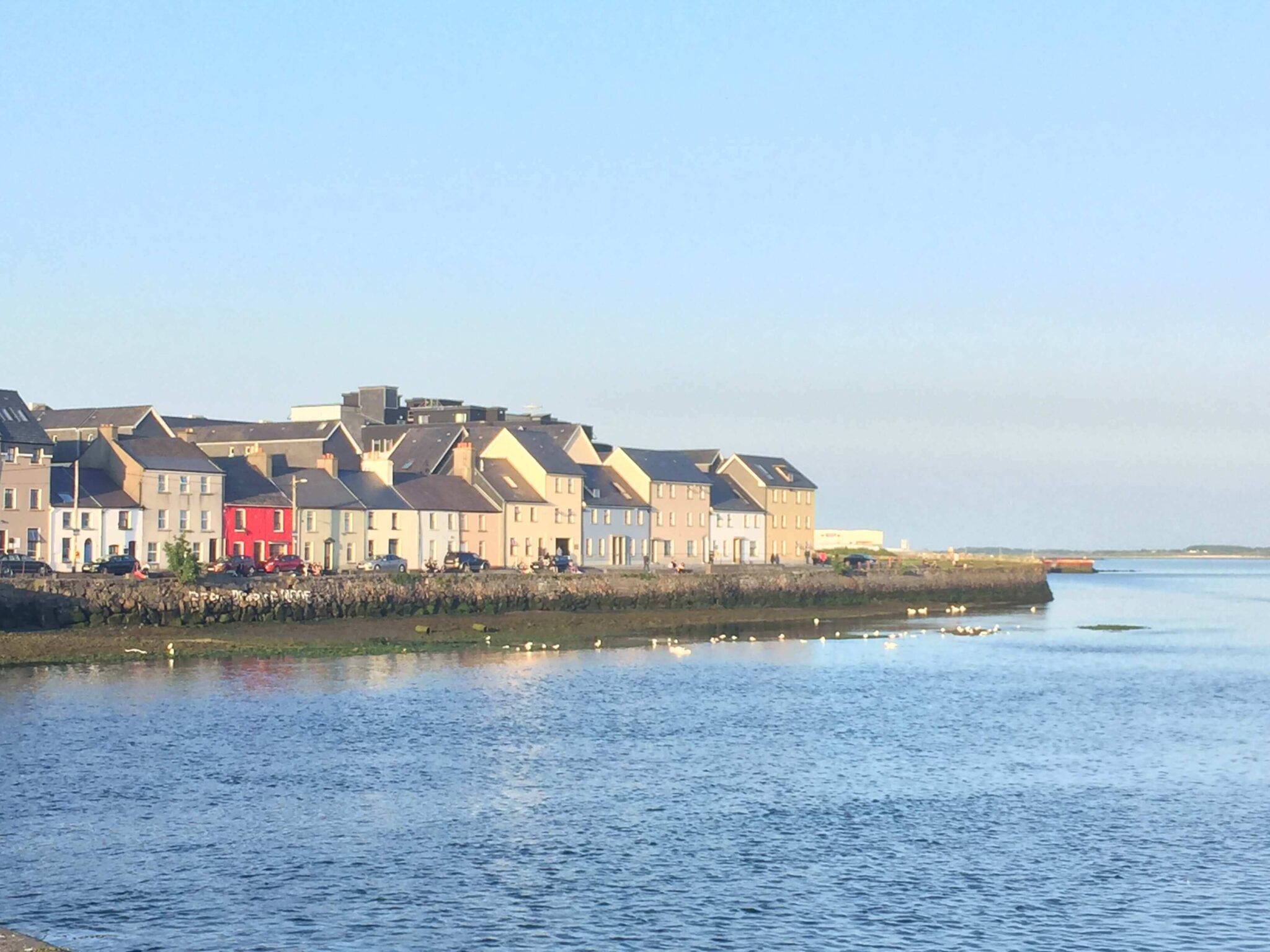 5. Tour a Castle (or 10)
There is no shortage of castles in this history-filled country. Do a quick google search and you'll find tons of options to explore castles close to any town you're staying in. We toured Portumna Castle in a little town called Portumna. They had gorgeous gardens on the grounds and a ton of information inside about when and how it was built and who occupied the castle over the years. There are even some castles you can stay in overnight and some that residents live in!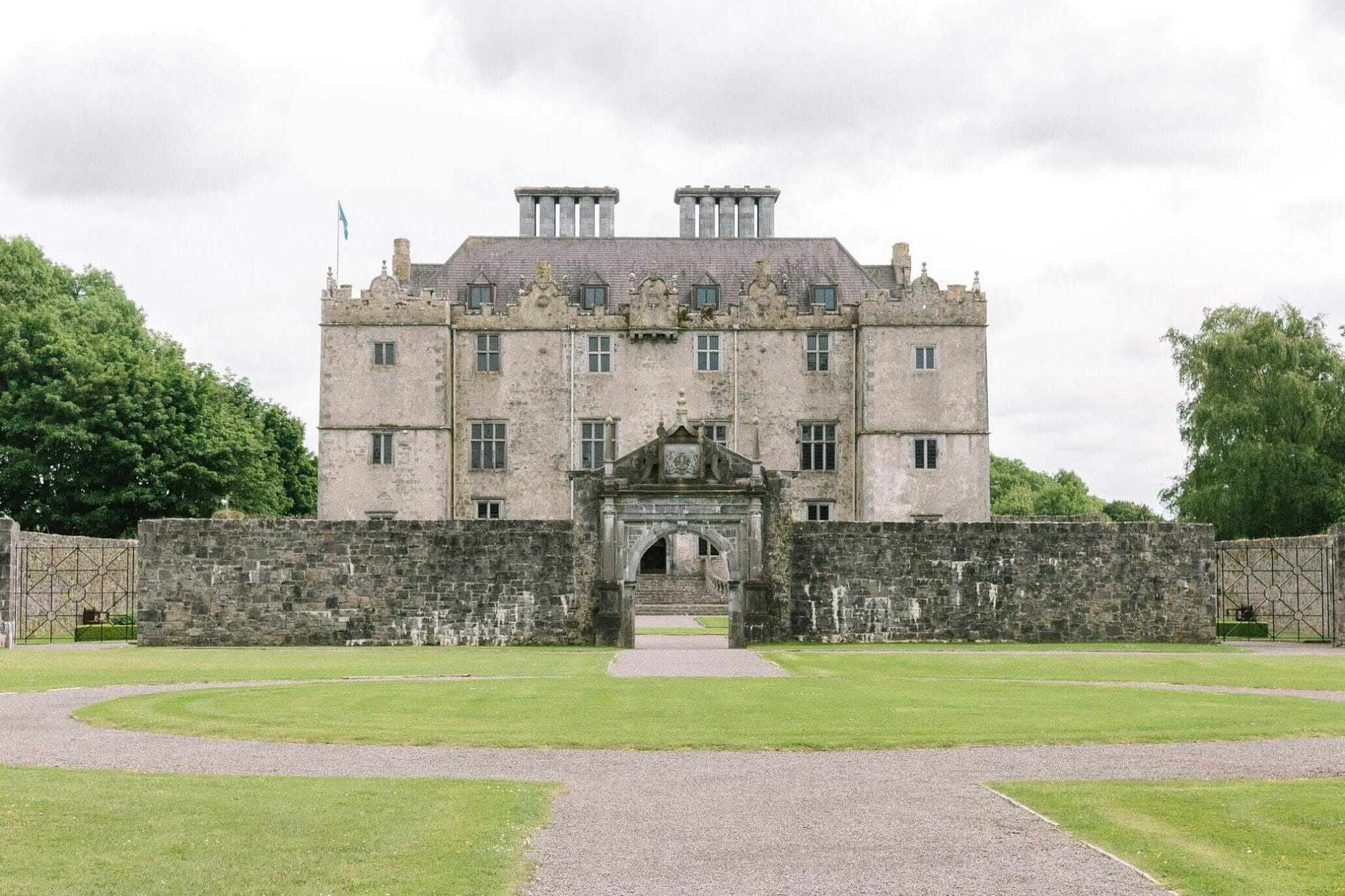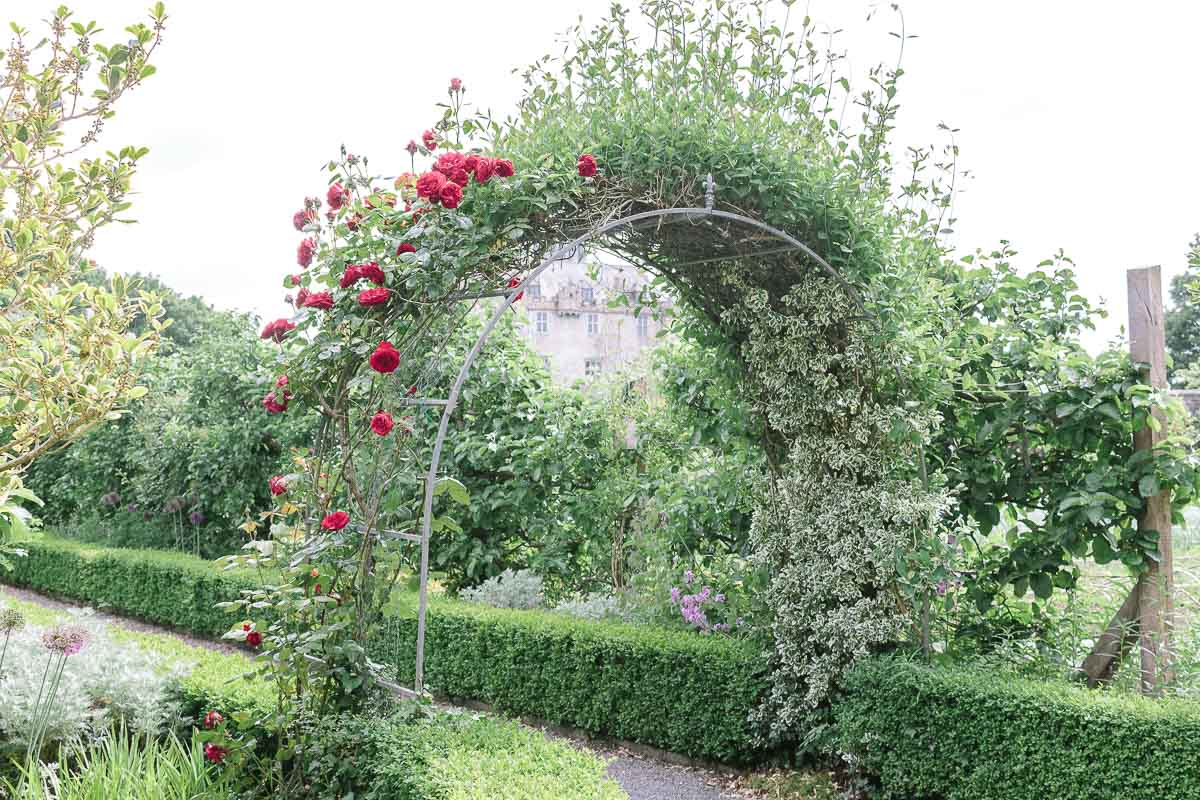 6. Drive the Wild Atlantic Way
You kinda of end up doing this at some point if you're going to hit some of the places on this guide of things to do in Ireland, but it's good to know you're on the route! Technically, the Wild Atlantic Way is the road that takes you all around the majority of the coast of Ireland. It starts in Kinsale (see number 8) and goes around the west side of the country along the coast up to Northern Ireland. It's a route filled with some of the most stunning views you'll ever see, including the Cliffs of Moher (see number 7).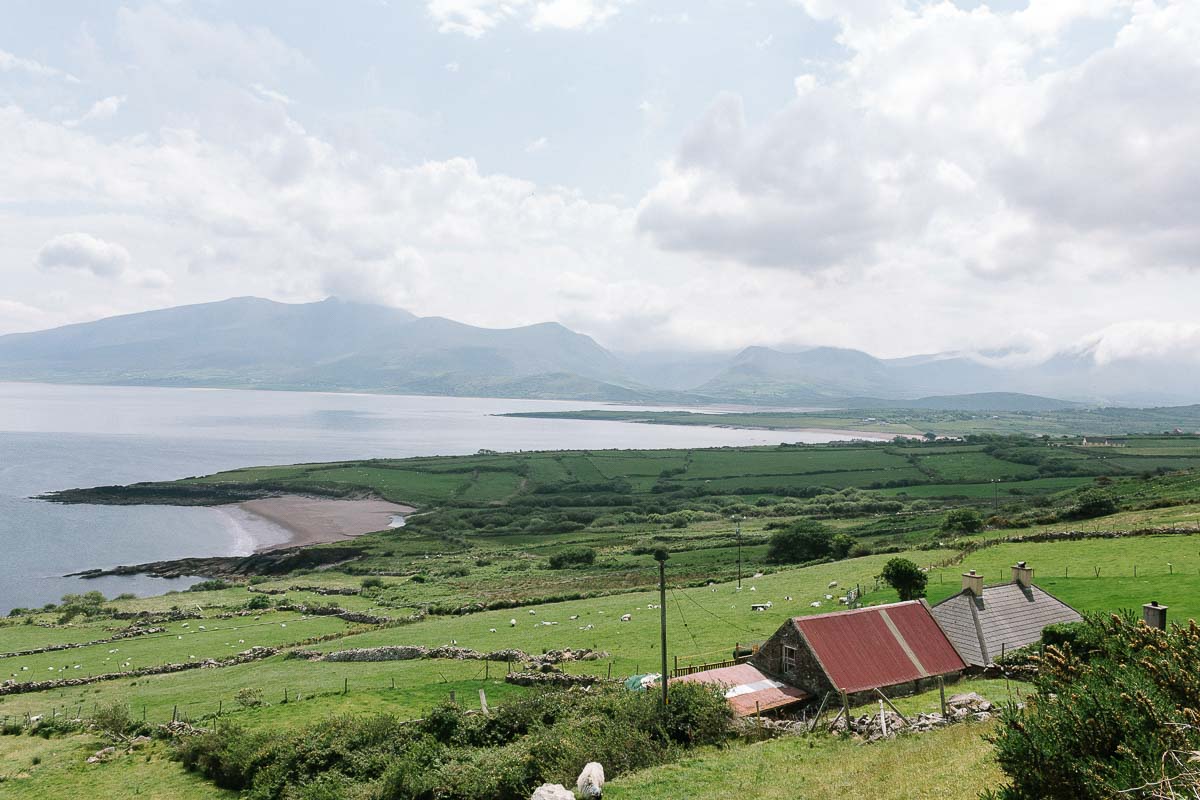 7. Visit the Cliffs of Moher
When it came to sight seeing, this was our absolute favorite by far. Though tourist-y and filled with people it's that way for good reason. It's one of those things you just have to see in person to fully understand the beauty of them. You may be overwhelmed by the amount of people there at first but it really isn't bad. Take in the view from the starting point and head to your right to hike all way way until you can't hike anymore. I should note this is a somewhat difficult hike with a lot of hills but I promise the farther right you go the better the view gets.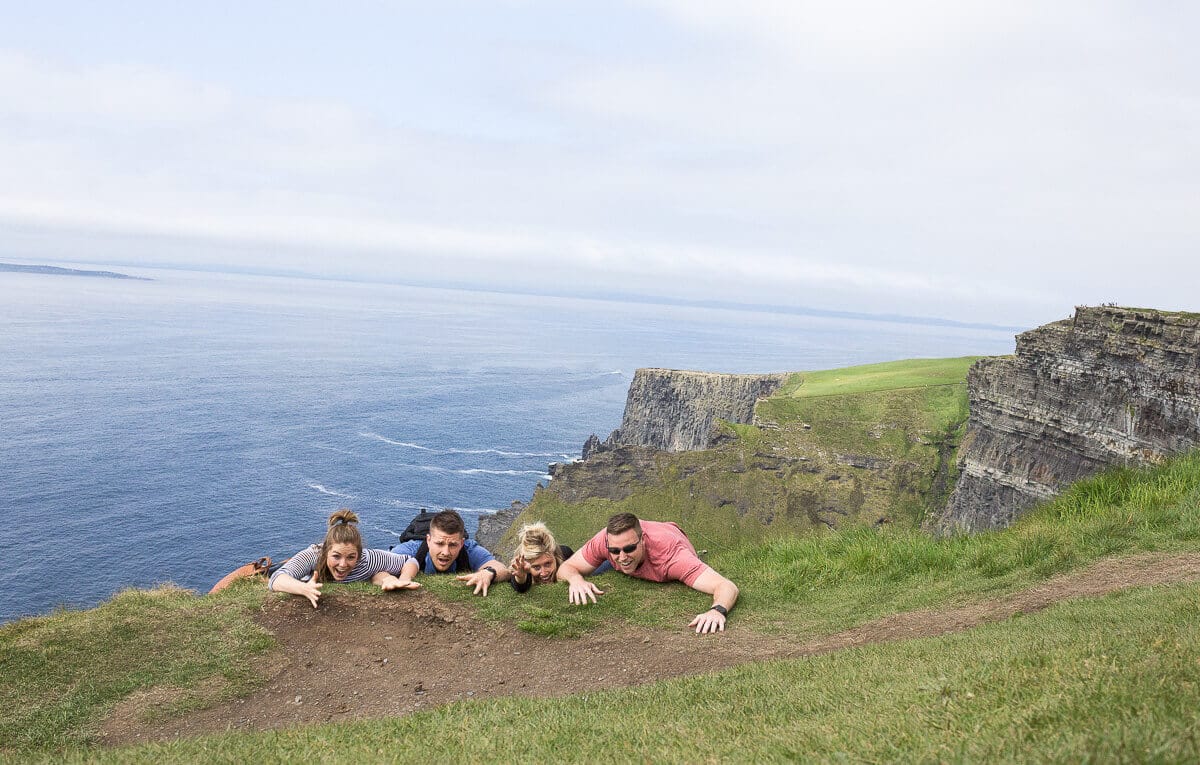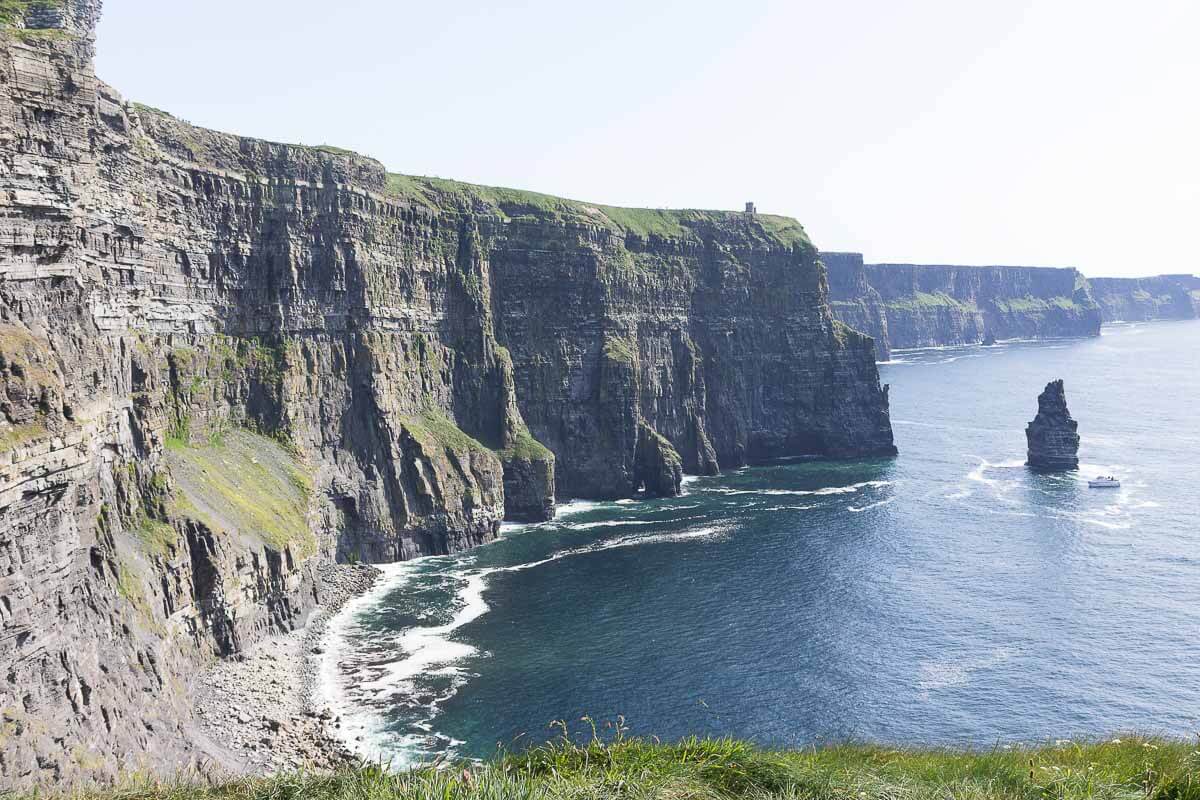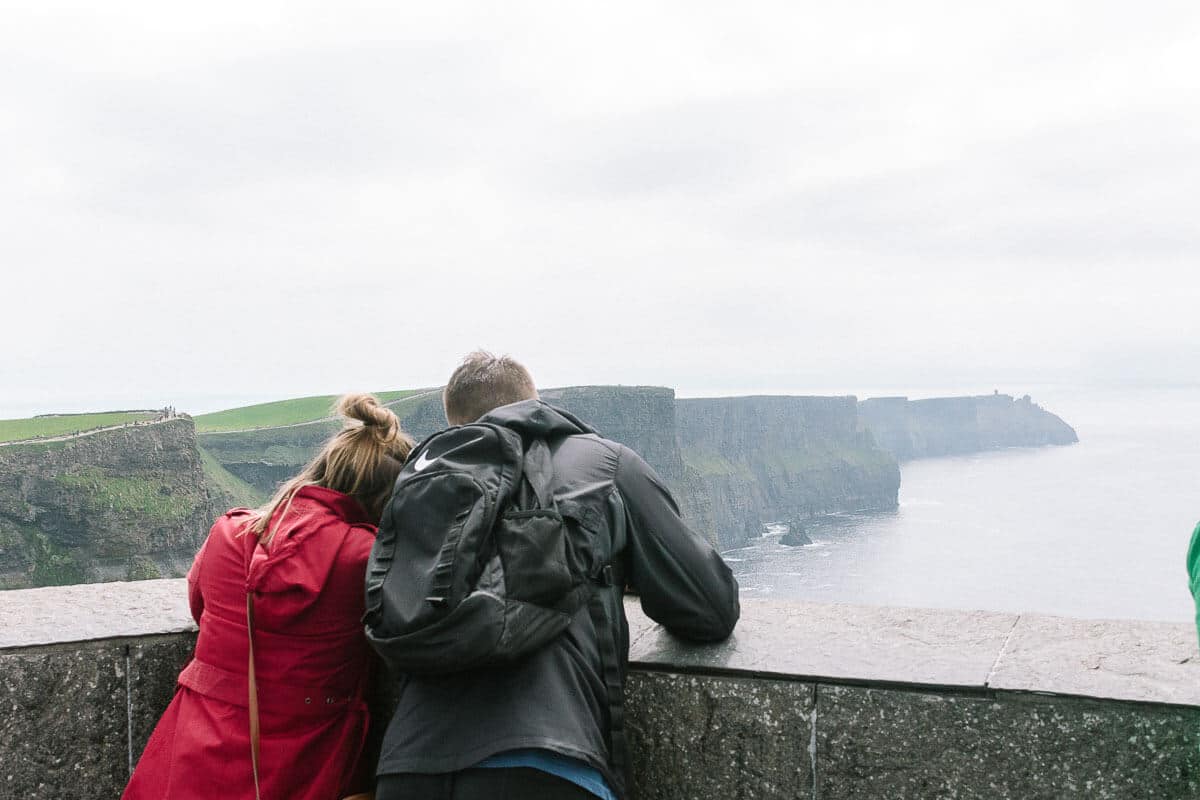 8. Take a Stroll in Kinsale on the Scilly Walk
This was a hidden gem at the end of our trip. Zach and I decided to visit Kinsale on an impromptu morning so we drove there and spent the day exploring. It's another harbor town (can you sense a theme?) and it was beautiful. We spent the morning walking around the town and stopped for lunch at the Cosy Cafe (I got a chai latte and Veggie Bagel). We met a couple from the states who just bought a house in Kinsale and they told us about the Scilly Walk. The walk starts in town and takes you around and across the harbor so you have a beautiful outside view of the town. The end of the trail takes you to Charles Fort where you can pay to visit an old star shaped fort they used in World War I and before. By the time you walk there, visit the fort and start heading back you will have worked up an appetite so make sure to stop at Bullman's for a pint and a snack.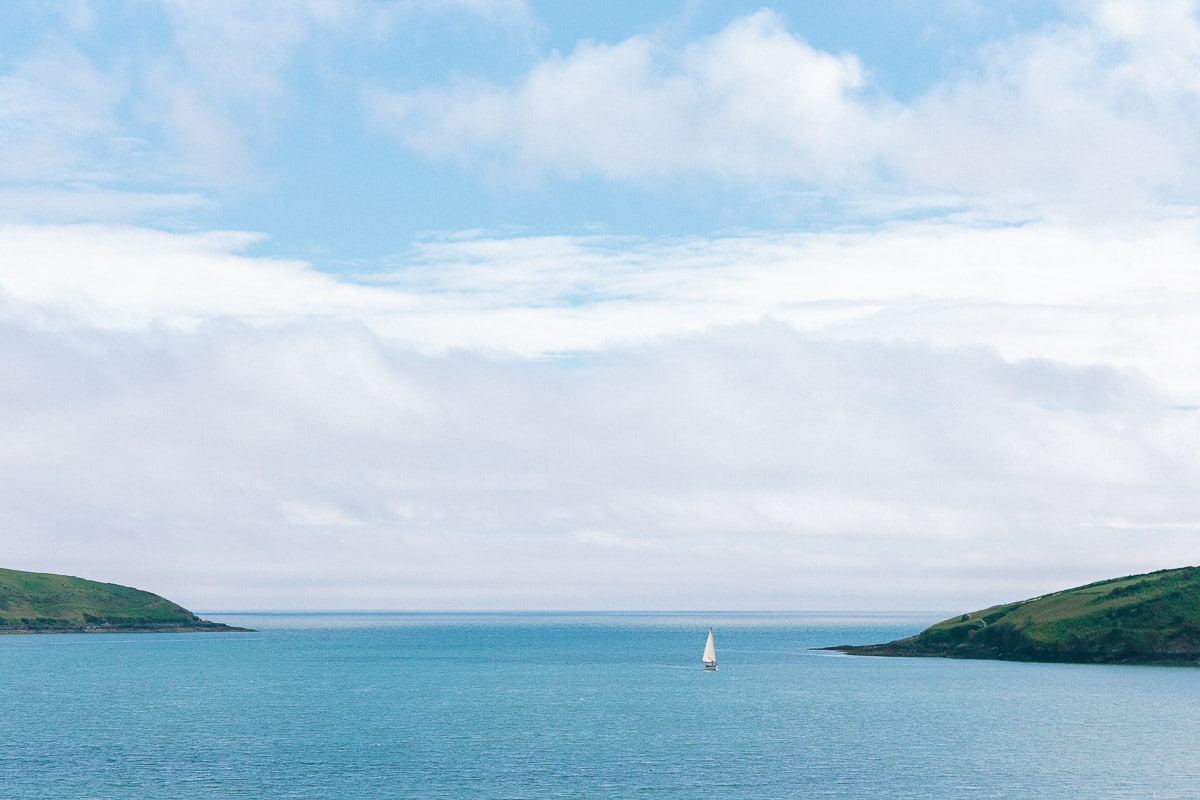 If you want to see all 8 of these places this is the best way to plan it:
Fly into Dublin spend a day or so there, head over to Galway for a night or so, then drive along the Wild Atlantic Way to the Cliffs of Moher to see their beauty. From there, drive down to Dingle and stay there then head down to Killarney to explore. After Killarney cut across to Kinsale and then head back up to Dublin. Don't forget to stop at some castles along the way!
So there you have it! These are the most amazing, majestic and stunning things to do in Ireland. Comment if you have any questions or need some Ireland advice! Next time we go we're going to visit the rope bridge too.