This is your ultimate guide to planning a trip to Magnolia Farms, Waco TX. Where to stay, eat and shop at Magnolia Market and Waco, TX!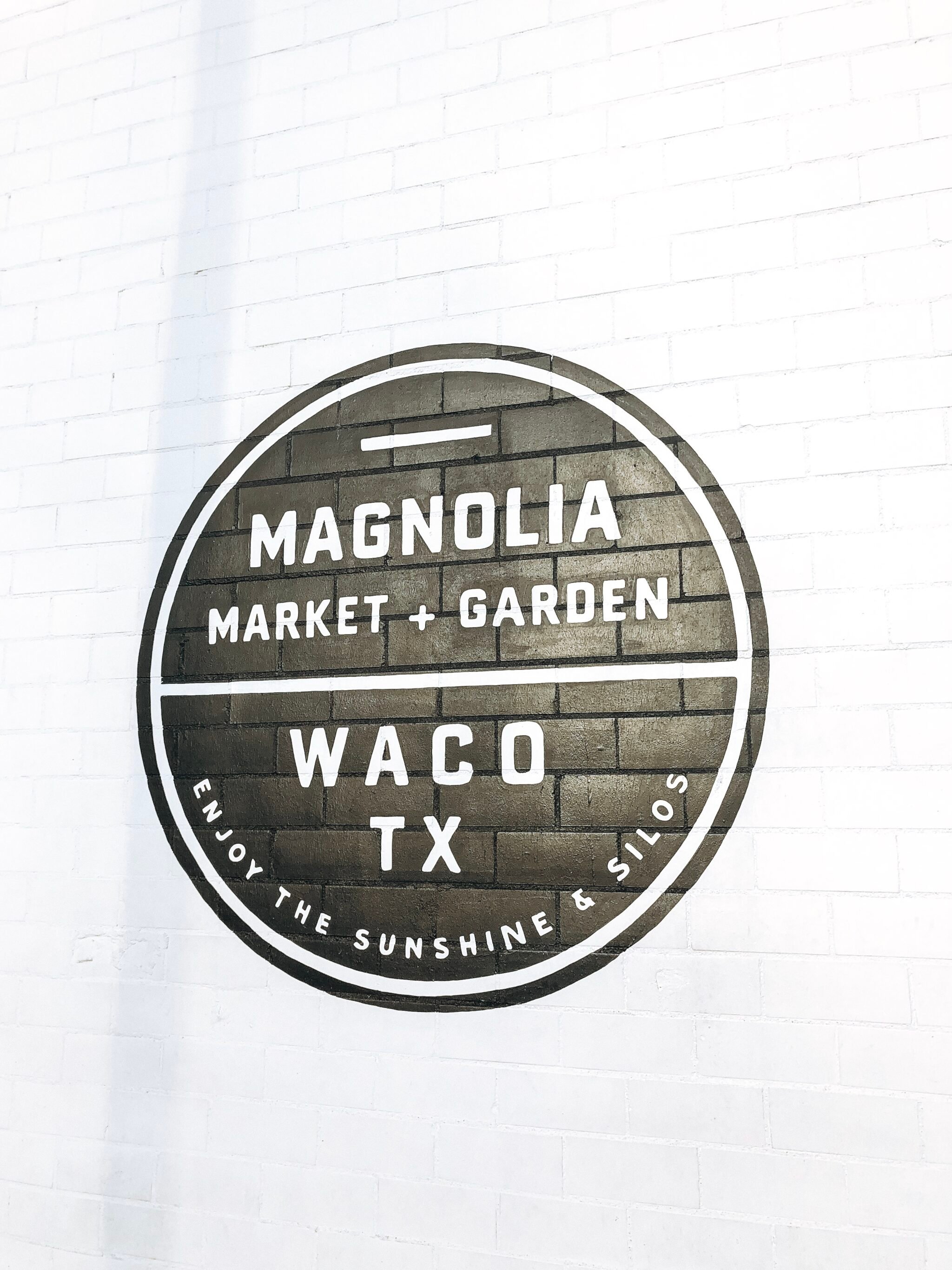 The silos, owned by Chip and Joanna Gaines, is the perfect long weekend getaway. The Christmas display we saw were breathtaking and we had a blast searching for all the Fixer Upper homes, eating at Magnolia Table and grabbing a GF cookie from the bakery.
This post shares tips and ideas on how to plan the best trip to Magnolia Market, Waco TX too.
We just got back from the most amazing trip to Magnolia Market in Waco. I wasn't sure if it was gong to live up to all its hype, but it really did! I left so inspired. We loved every second.
We spent our time taking pictures of design ideas and dreaming up how we were going to build our own modern farmhouse one day. Fingers crossed!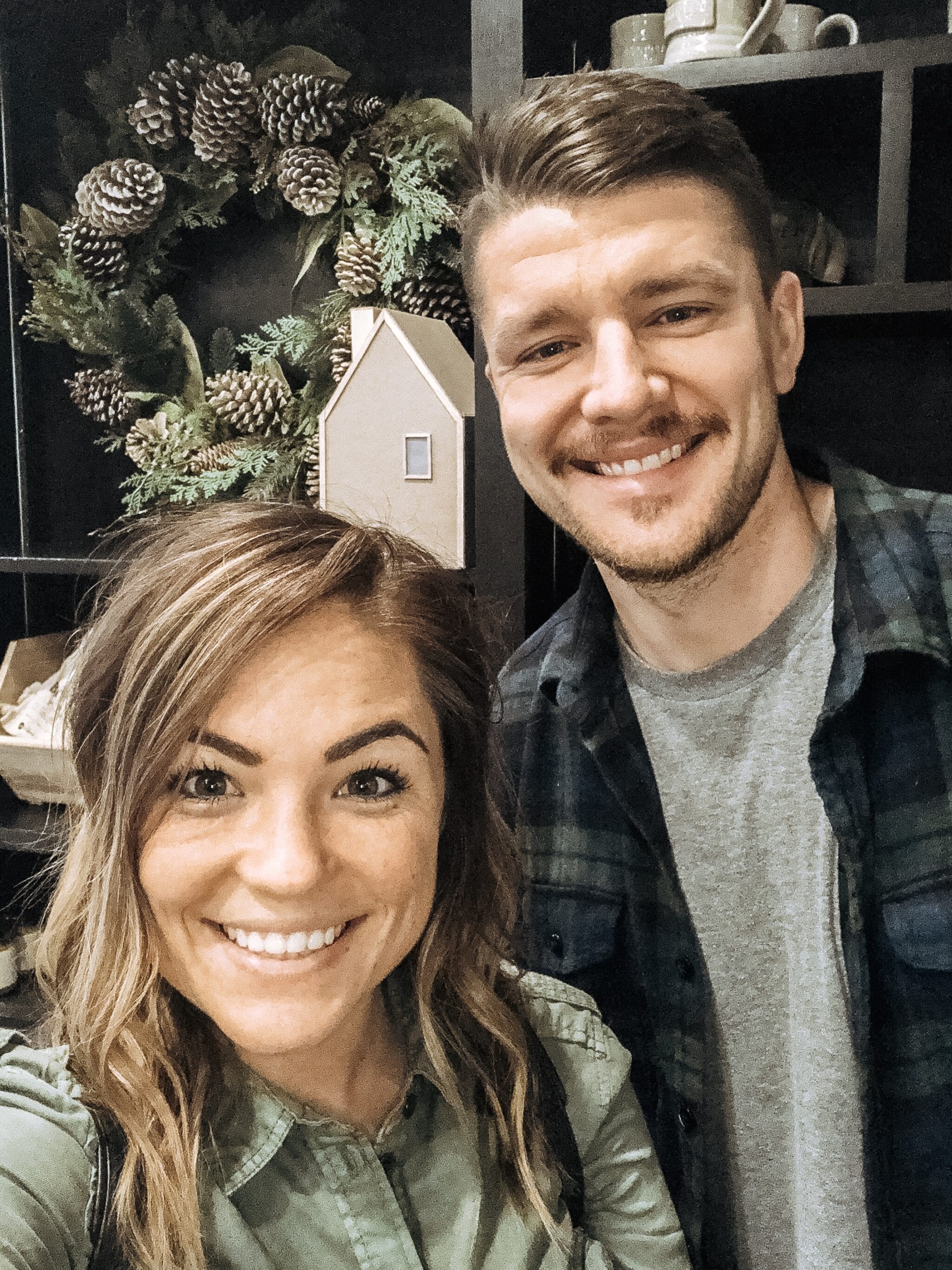 Let's cover a few FAQs you might have as you start to plan your trip too!
Is magnolia market dog friendly?
Yes, dogs are welcome on the lawn! You just have to make sure to clean up after them:) Due to health code reasons, they do not allow dogs inside the bakery.
What time does Magnolia Market Open?
Magnolia Bakery hours: 7:30am - 6pm
Magnolia Market hours: 9am - 6pm
Closed on Sundays
We got there around lunch time, but we also went at an off season during the week.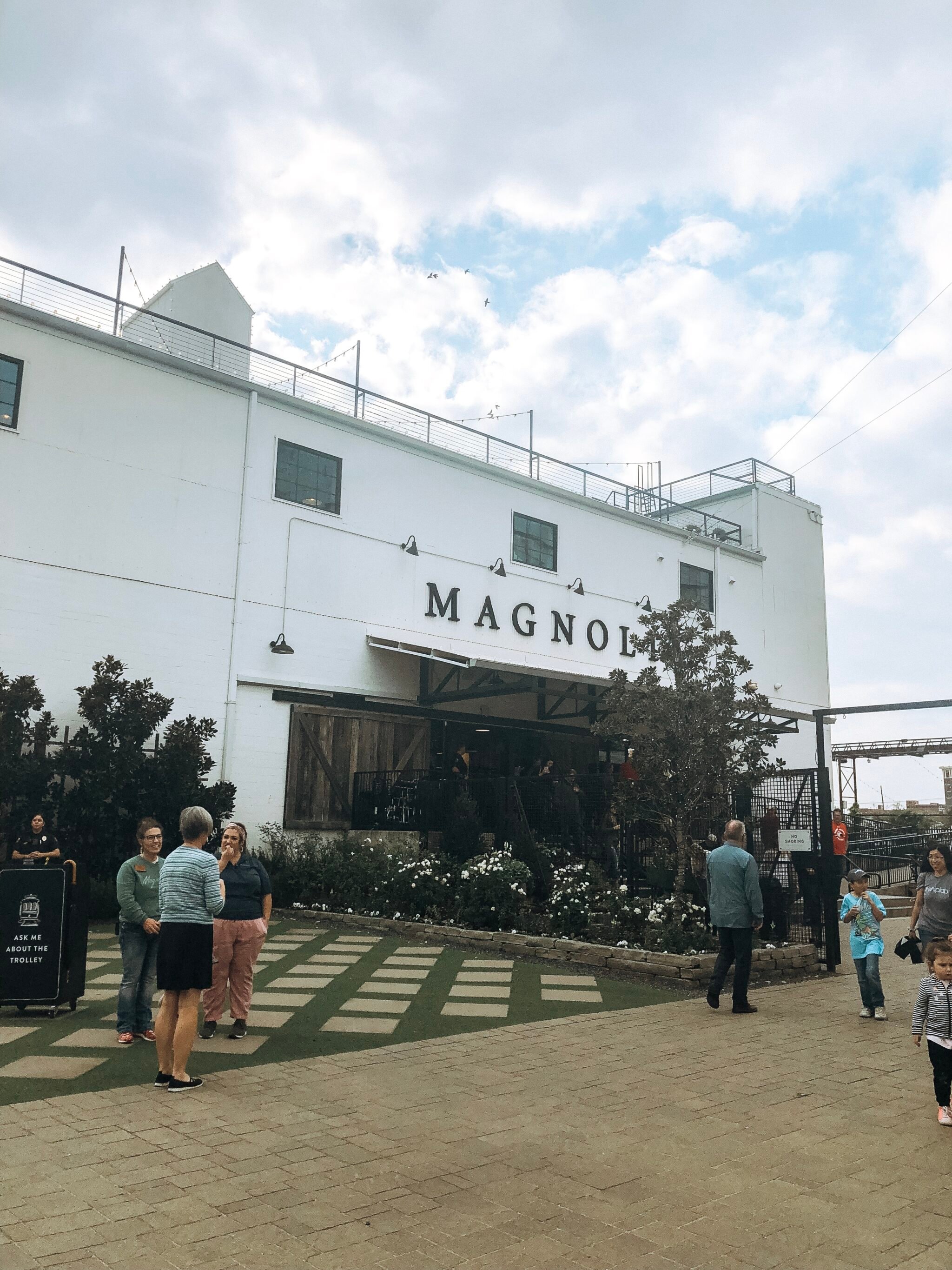 Where do you park at Magnolia Market?
We parked for free in the parking located on 8th street near Webster. There is also street parking available on 6th Street, 8th Street and Webster.
You could also park for free in the Hilton parking lot and ride the silo district trolley for free. They will drop you off right at the front of the market!
Hotels near magnolia farms:
You've got a few options when it comes to staying at Magnolia Market, Waco TX! Zach and I actually stayed in a tiny house through airbnb just outside of Austin and made the drive up to Waco for an entire day. That way we could visit Waco and Austin in one trip!
If you want to stay directly in Waco:
The Downtown Hilton is less than a mile away
Homewood Suites is about 10 minutes away
Stay in an air bnb! You rent out a home or room from a Waco resident. You can even stay in an old Fixer Upper home from the show! Here's is the link to stay at the Shotgun Home.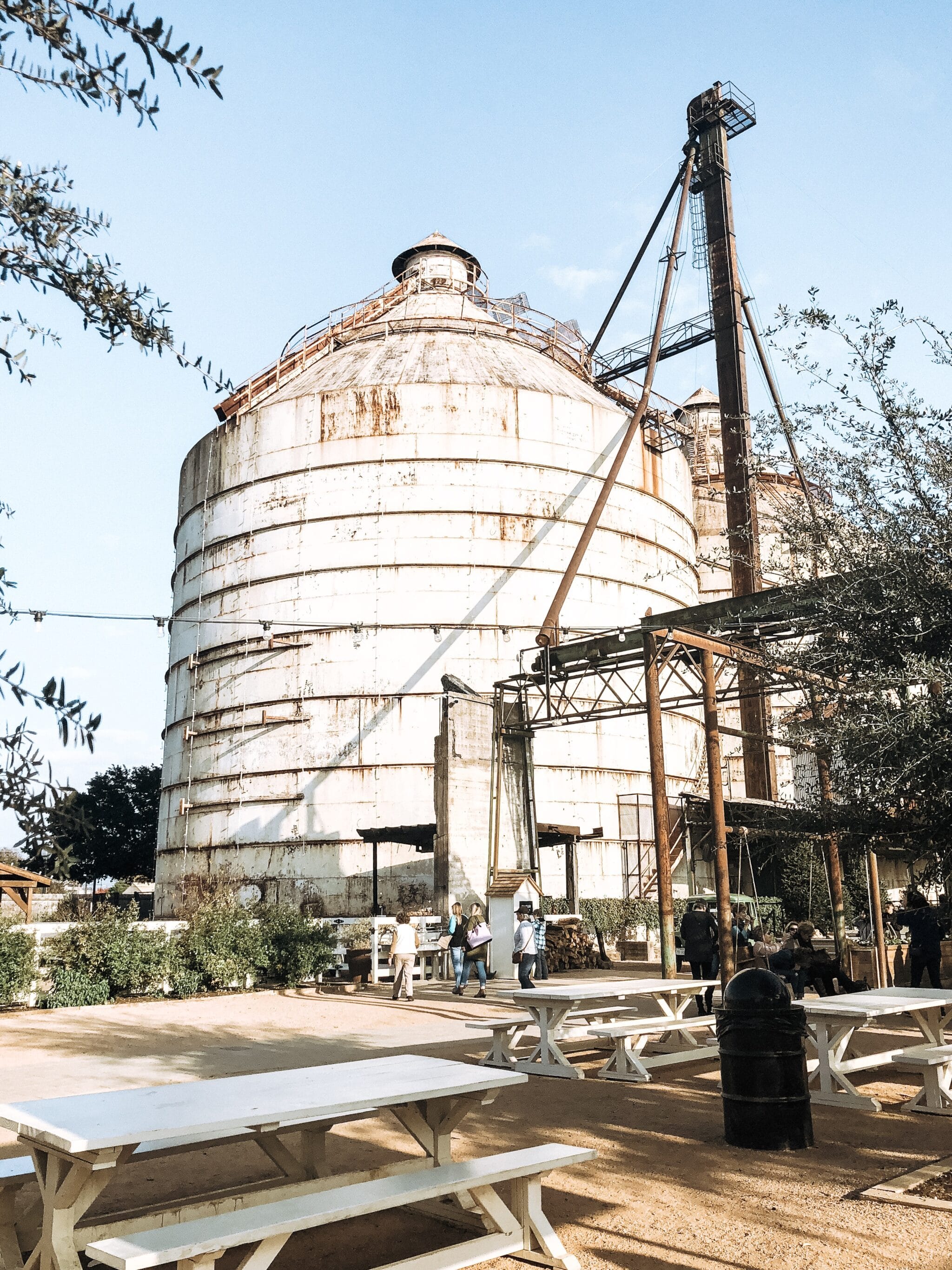 When to visit magnolia market:
Best time of day to visit Magnolia Market, Waco: My recommendation is to go early in the morning. You can go when the bakery opens around 8am then hang out and eat your cupcake/muffin while you wait for the market to open at 9am. Weekdays are best!
Best time of year to visit Magnolia, Market, Waco: We went at the beginning of December and got to see the fun holiday installations, and it wasn't super hot or crowded. We went the week before Christmas at the Silos, but that would have been fun too! Another good time to go is spring or during the Silobration, usually in the fall.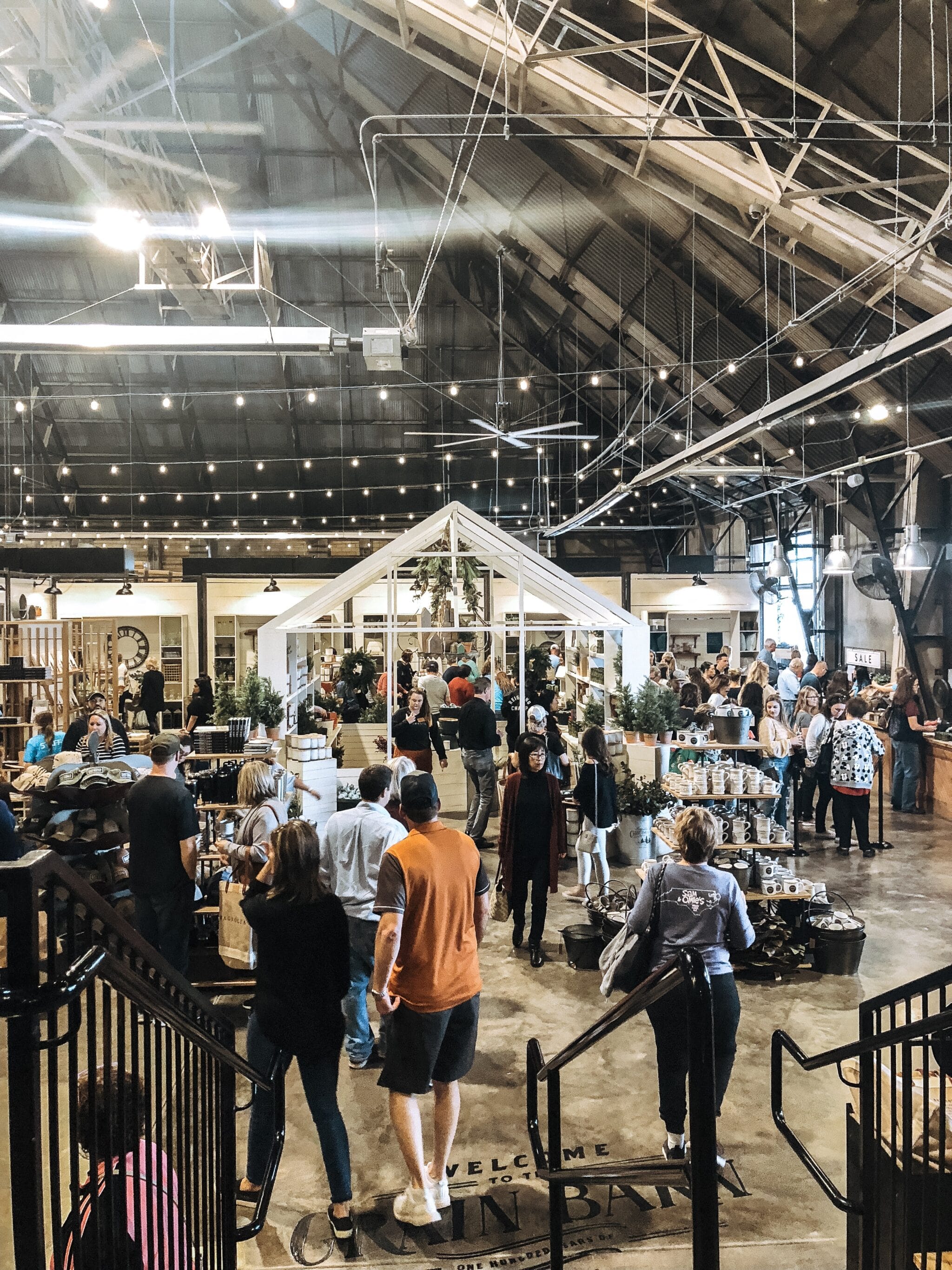 What to do once you get to Magnolia Market:
Grab something from the bakery: You can do this just before the Magnolia Market opens so you have time to eat it and beat the rush.
Peruse inside Magnolia Market: the seasonal installations and unique decor will awe you! Everywhere you turn there is something unique. Note: you can ship things home, but it's rather expensive. There's also a FedEx store close if you want to ship it yourself.
Take a picture: Or take 1000 pictures:) There are so many amazing photo opportunities including in front of the bakery, in front of the market, in front of the silos, at the picnic tables, near the seed and supply or under the "miles to magnolia sign."
Grab some food or a drink: Food trucks line Magnolia Market in Waco, so come hungry! They have everything from meals to snack, drinks and ice cream. I recommend getting a big iced tea in a mason jar!
Hang out on the lawn: Once you grab something to eat or drink, relax on the lawn and soak it all in. This is a great place to people watch!
Visit Magnolia Seed and Supply: it's a cute little shop in the back right of Magnolia Market and they sell all things gardening related.
My favorite thing about magnolia market: the people that worked there! Every single person we met was so kind and accommodating. They asked us questions about who we are and where we're from and we just felt like they really cared.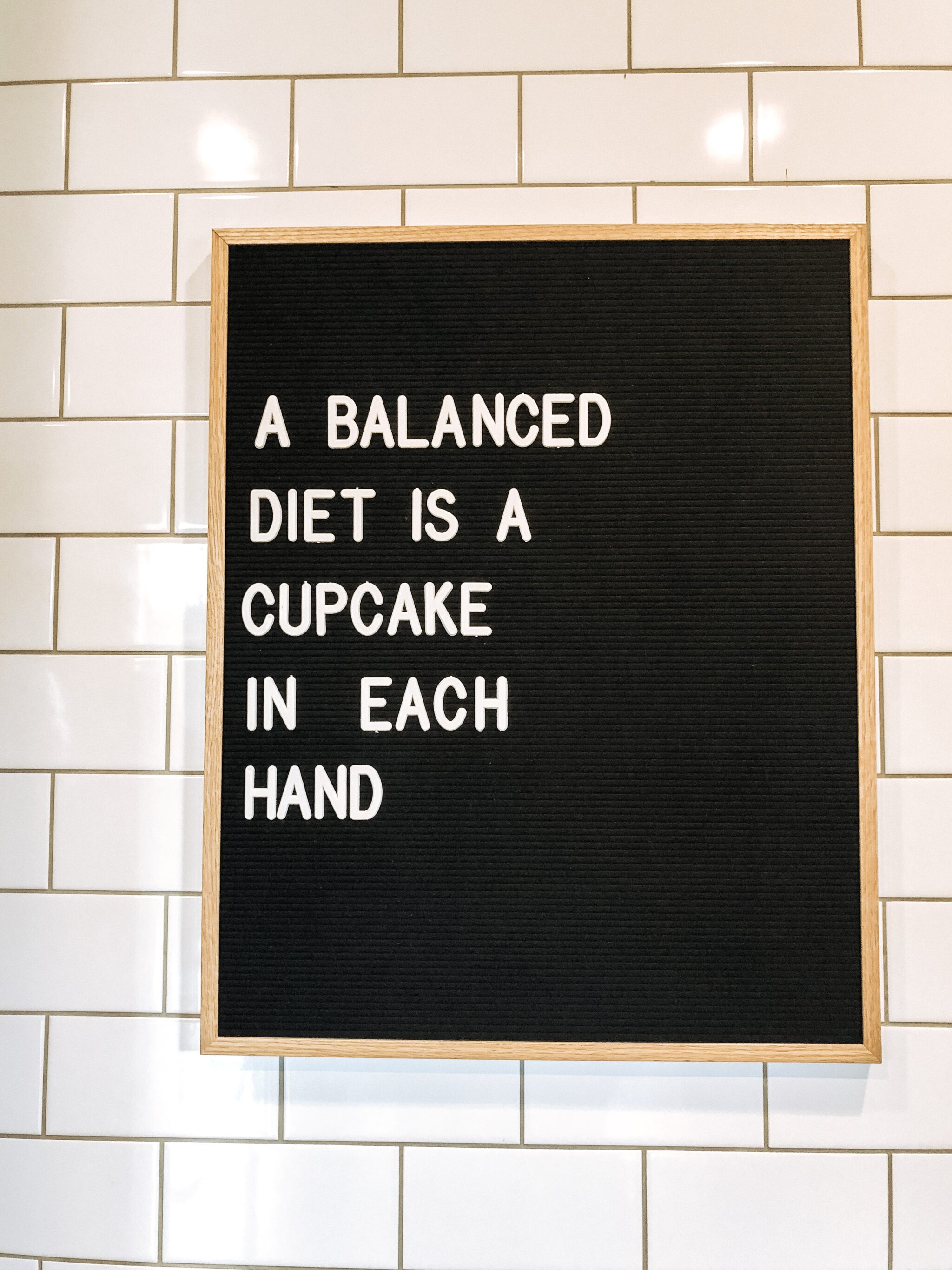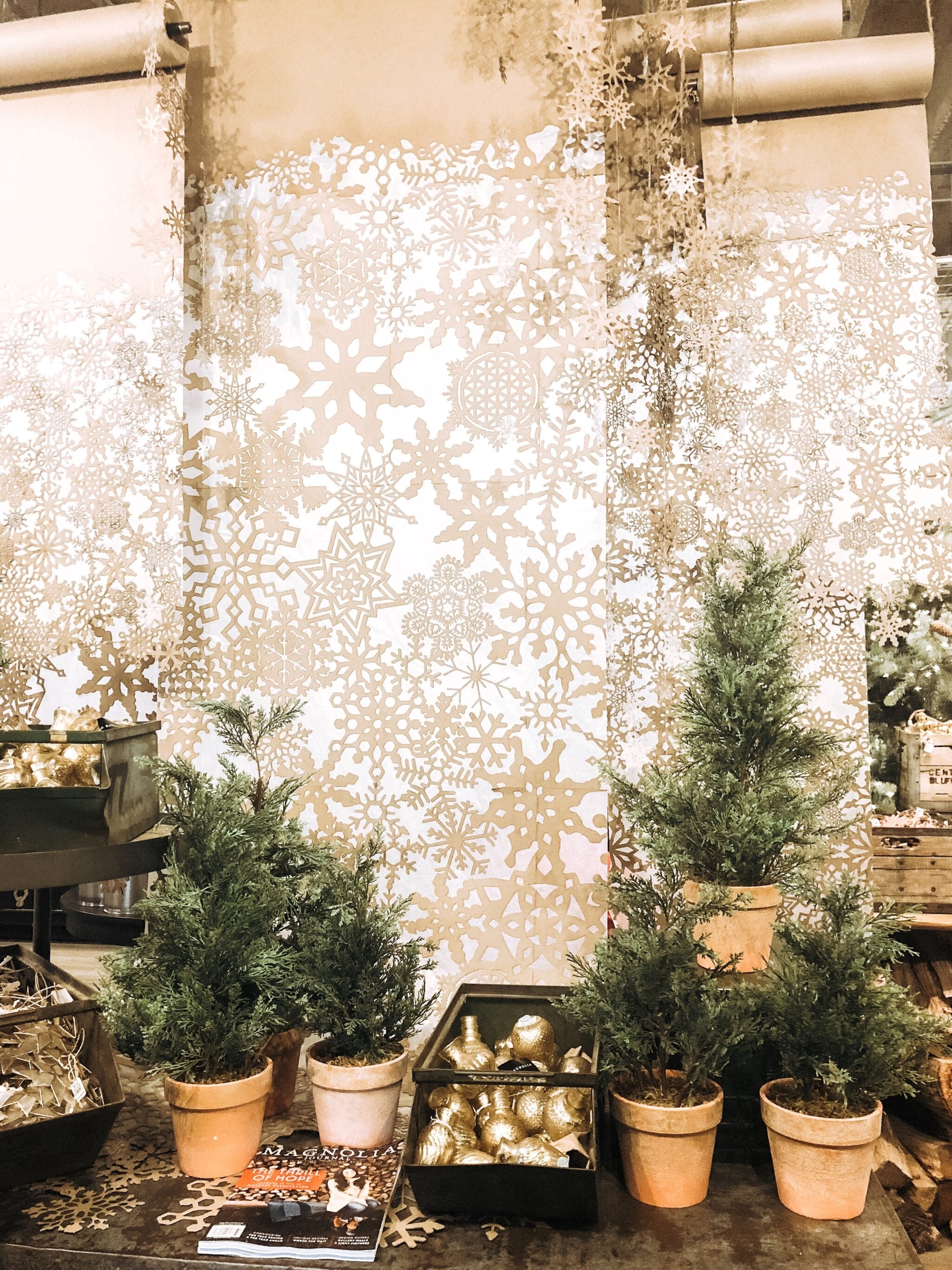 Once you leave Magnolia Market, Waco, there's tons of other things to do too! More places to eat and shop, especially!
Does Chip and Joanna Gaines have a restaurant?
Yes, Chip and Joanna Gaines do have a resturaunt called Magnolia Table. It's just about 2 and a half miles down the road from Magnolia Market.
Pro tip: There's usually a long wait so try to go on a weekday and go before you get too hungry because the wait can be a couple hours.
They have a huge waiting area, gift shop and tiny coffee shop you can visit while you wait for your table. I got the burger with bacon jam and it was amazing! Zach got the chicken salad. All of the brunch meals look delicious too, especially Chip's special sandwich!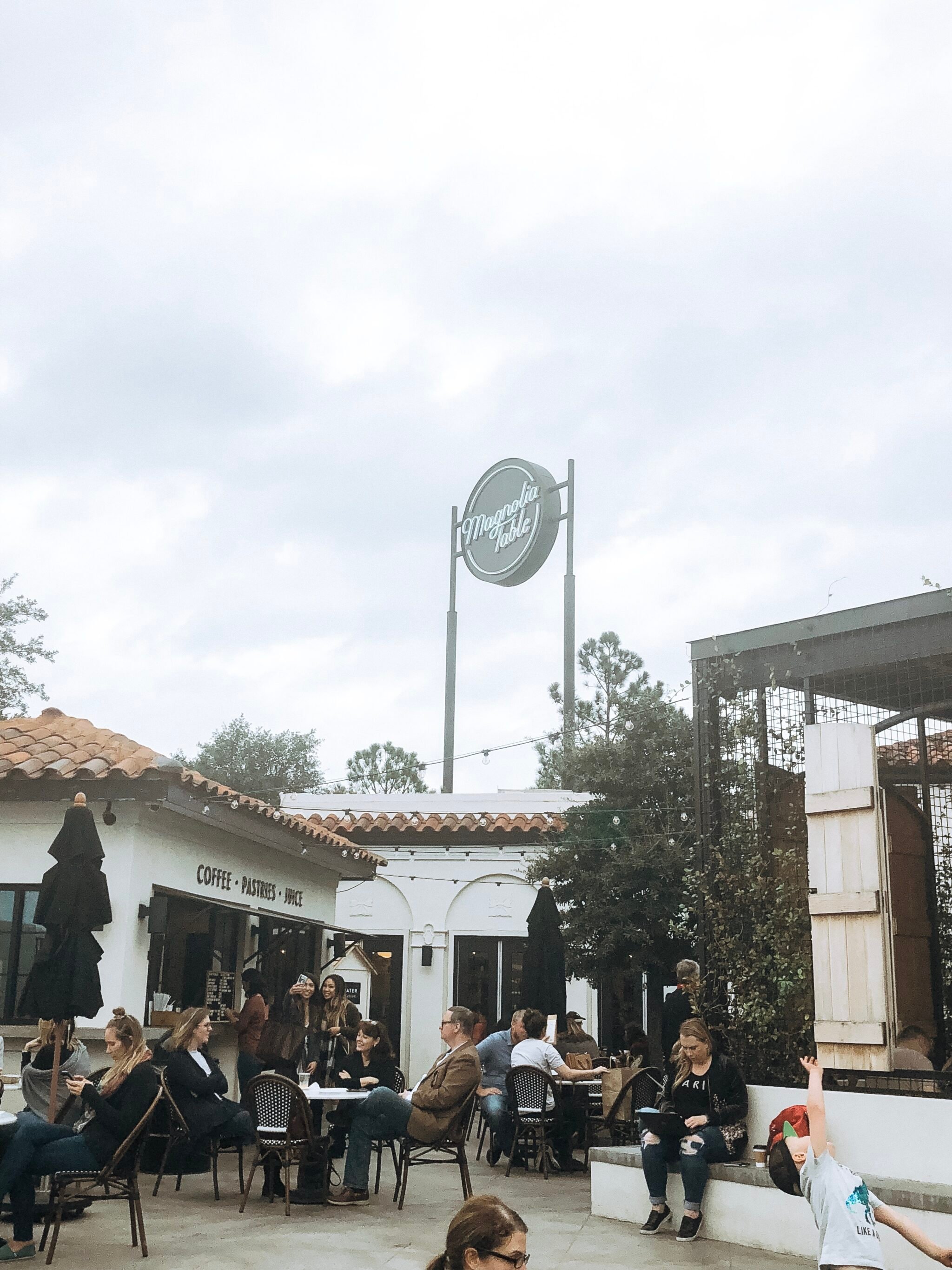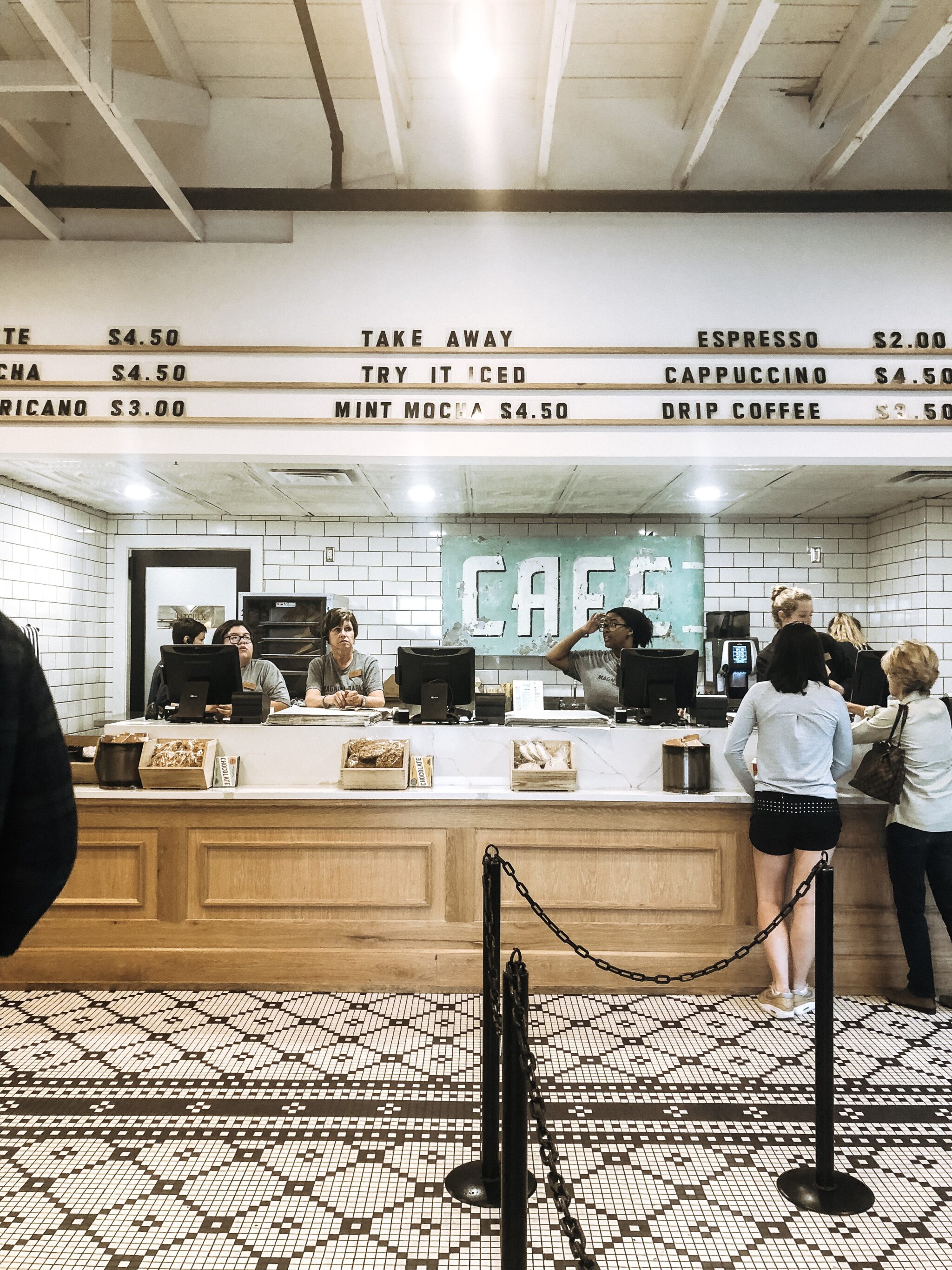 Where to eat in Waco, TX?
If you're visiting Waco for a couple of days then you'll probably need to eat a few times:) Besides Magnolia Market at the Silos, Magnolia table and the bakery, there are plenty of yummy places to eat in Waco. Here are a few!
Cafe Homestead: I heard this is one of Joanna's favorite places to eat!
Torchy's Tacos: You cannot go wrong with any taco on the menu!
Vitex: This is a BBQ place a lot of people recommended. We didn't try it but heard great things!
Dichotomy: This is a fun coffee shop and bar. Tons of people on Instagram recommended this place!
Chuy's: Can't go wrong with tex mex!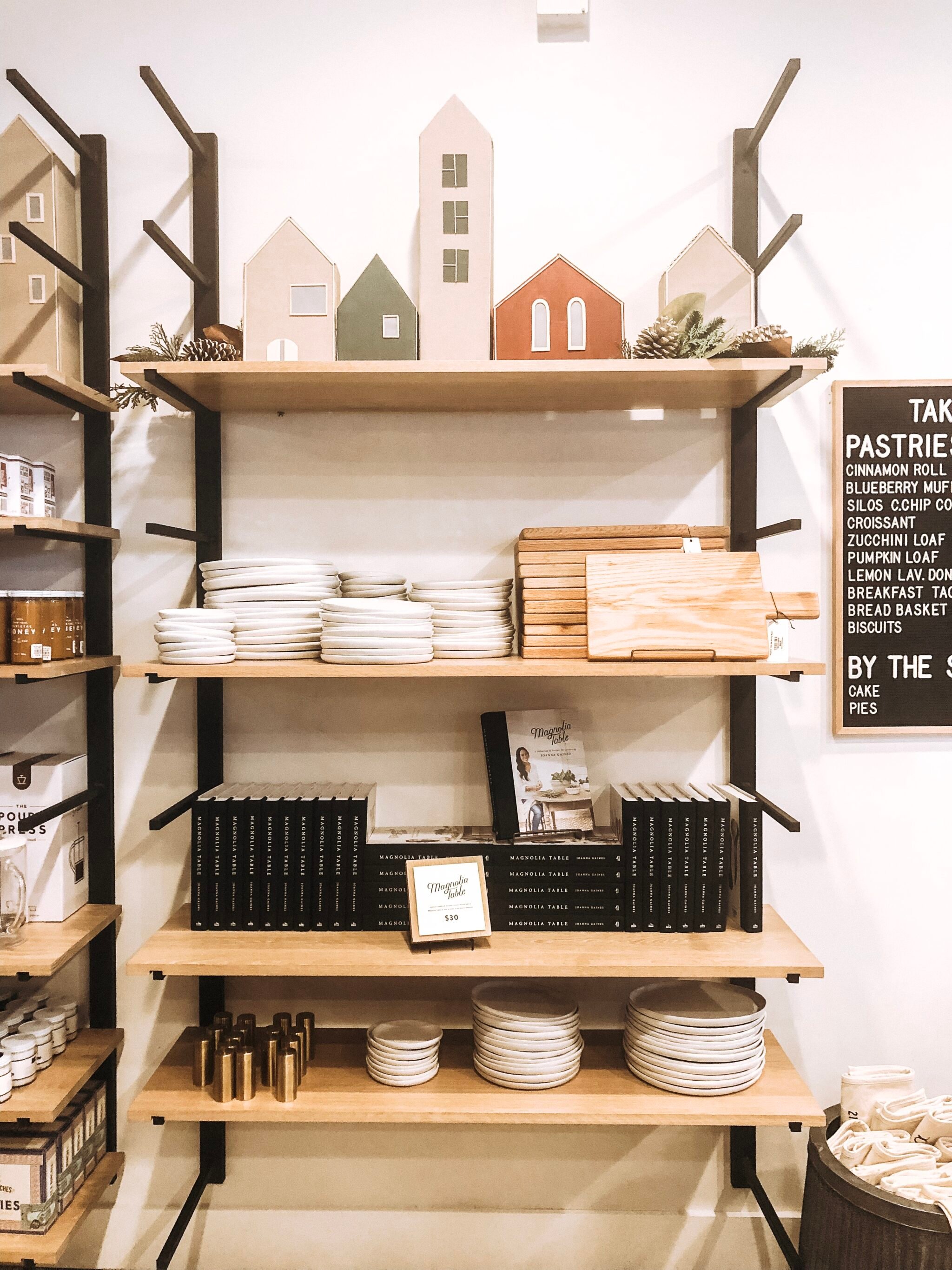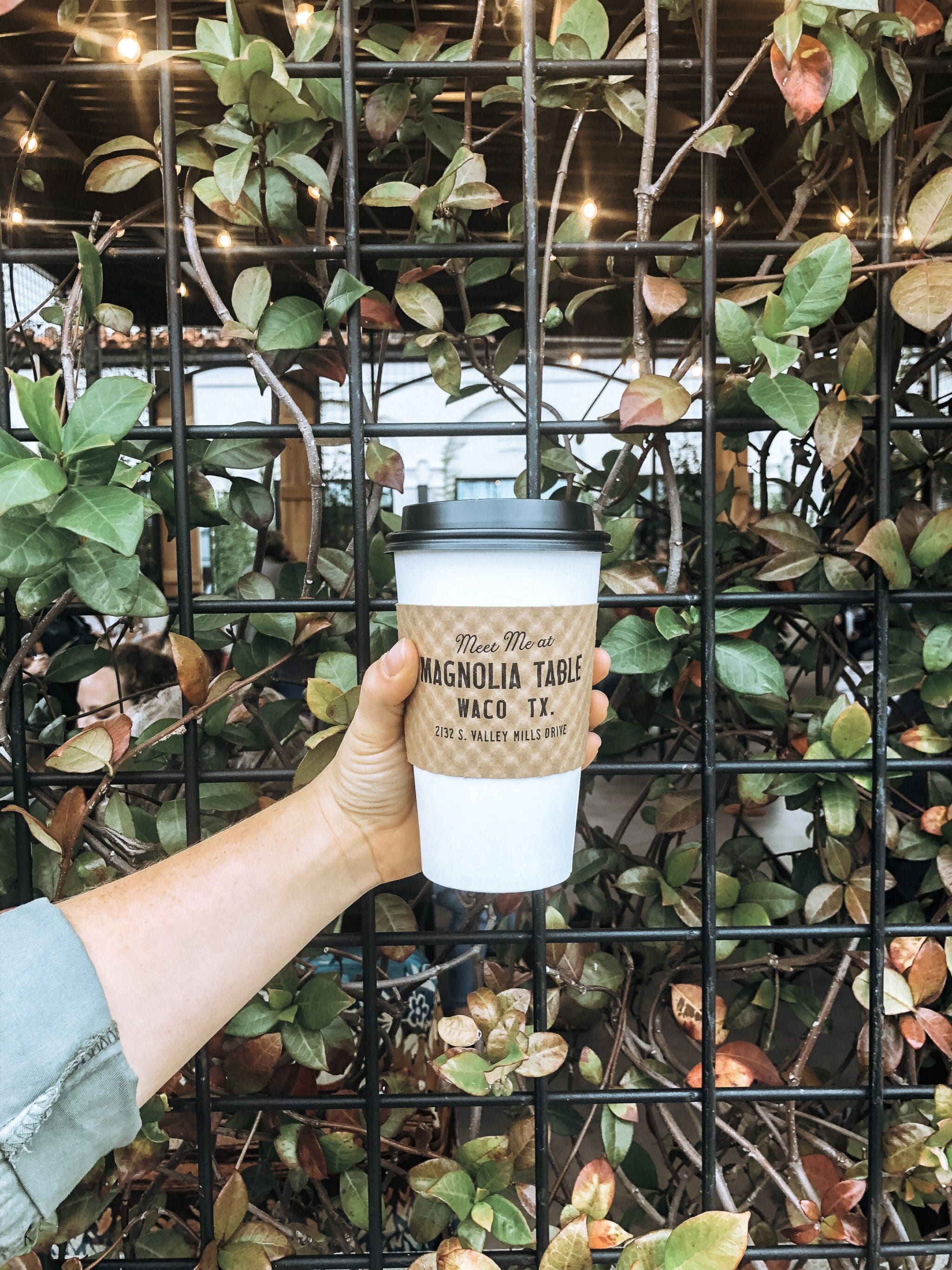 What else to do in Waco besides Magnolia Market
You'll likely have time on your hands after you visit Magnolia Market in Waco, so make sure you do some more shopping and exploring before you head out of town. Here are a few fun things to do:
Visit Magnolia Warehouse: this was Chip and Jo's first store and it's still open.
Do an official Waco tour: there are buses that take you to all the cool places in Waco and you can even see the houses that were on the show.
Spice Village: this is a giant room filled with tons of vendors with jewelry, clothes and gifts.
Tour Baylor: check out the Universtity while you're in town.
Explore more shops: there are a ton of other little shops all around downtown near Magnolia Market. Our favorite shop was Good Timber Furnishings.
Visit the Cameron Zoo: we didn't do this but tons of people recommended it!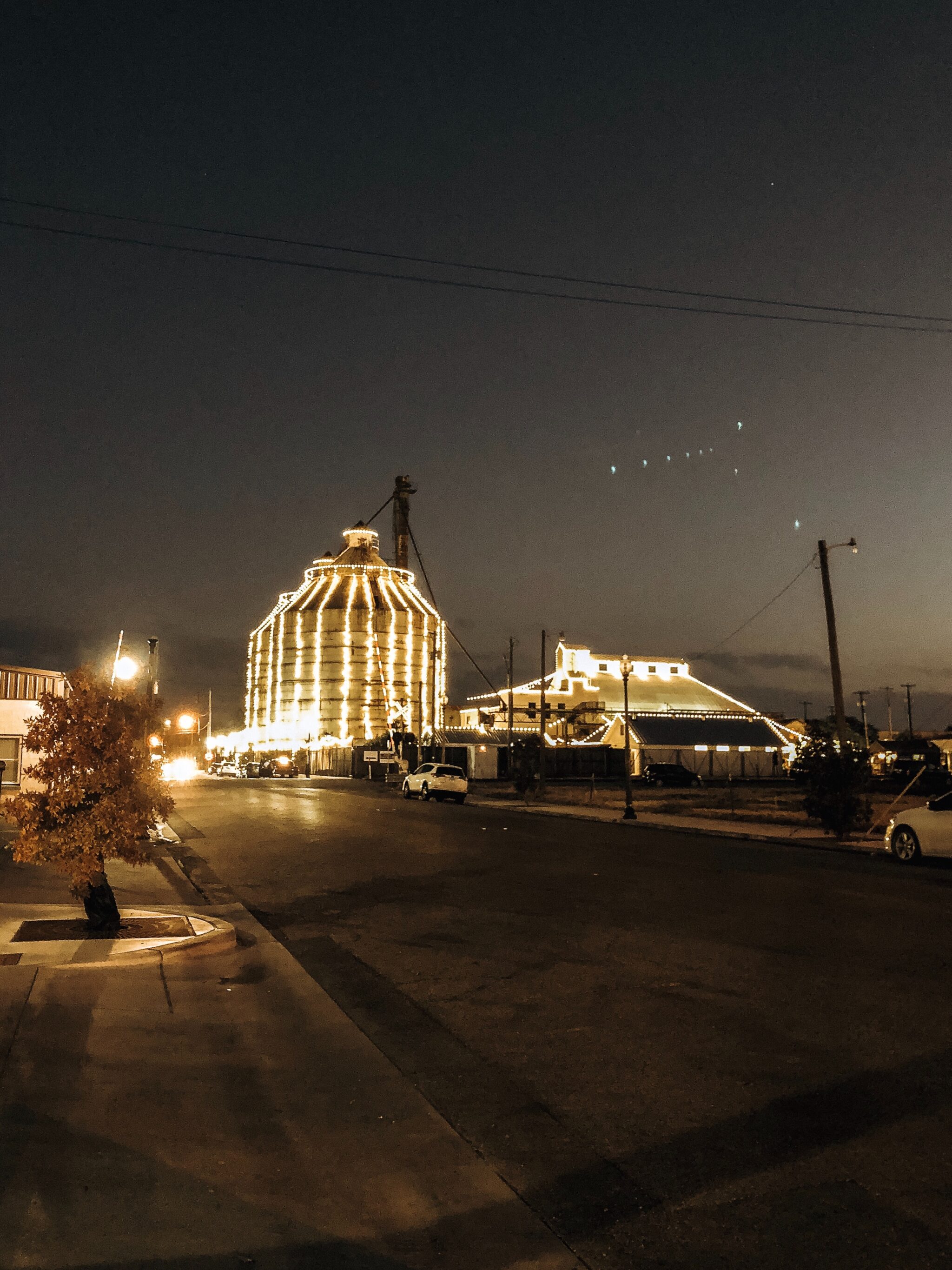 We had such an amazing time at Magnolia Market in Waco and we were so glad we went. It was definitely more than I thought it was going to be and so worth the trip.
I hope this post helps you plan your trip to Magnolia!