Learn what "clean beauty" means, what ingredients to avoid and the top 15 clean beauty brands that deliver on ingredients and quality. Ramp up your makeup routine with products that work and are great for your skin.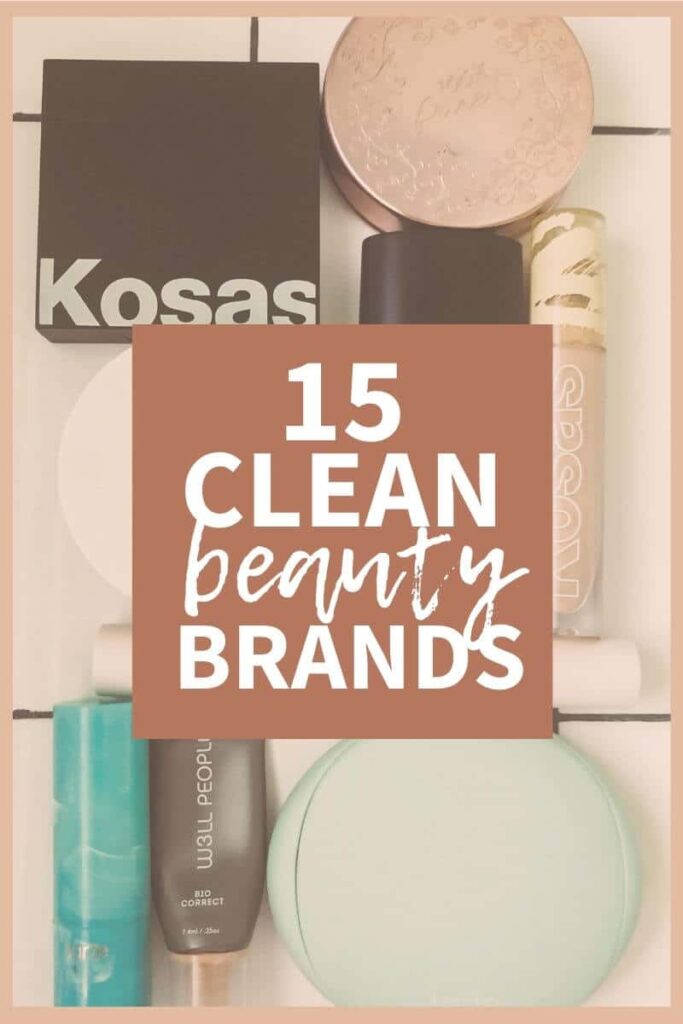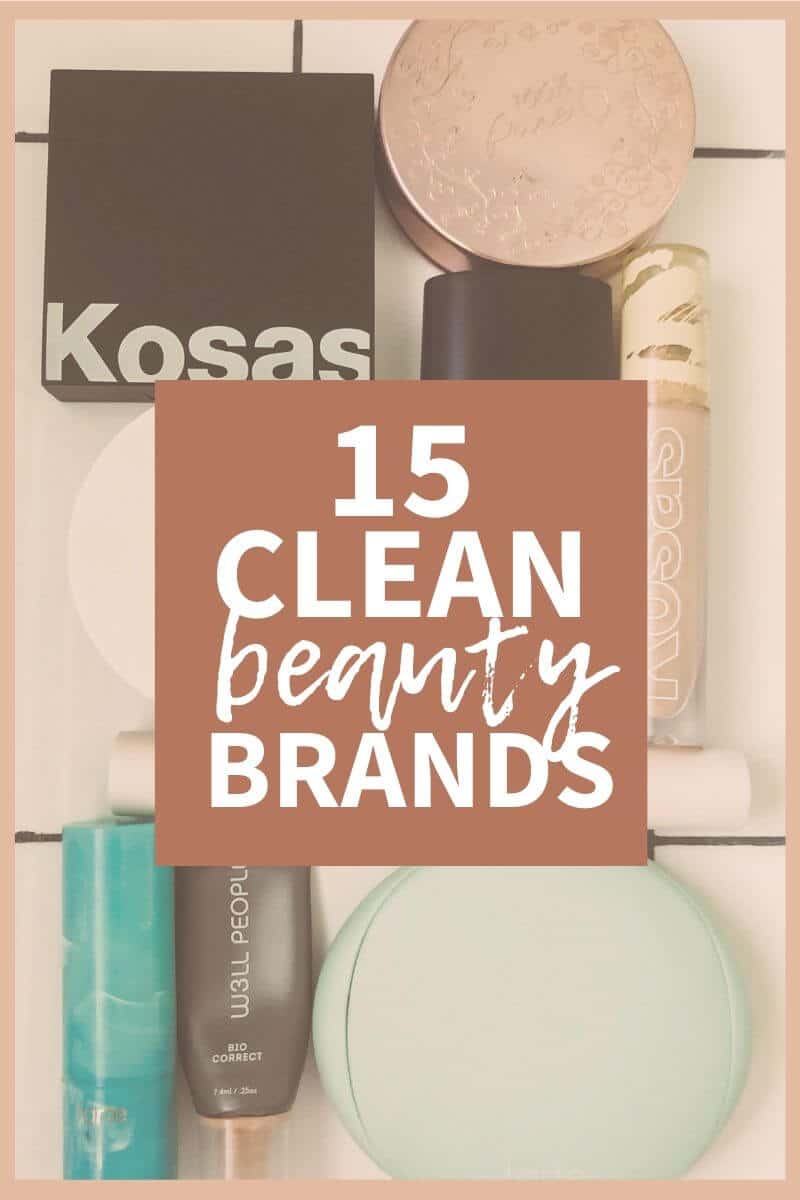 What's the state of the cosmetic industry now?
You've probably heard this before, but in case you haven't, I think it's worth noting. There is almost ZERO federal regulation of the USA cosmetic industry right now. The FDA regulates misbranding, but not what goes into the product.
For reference, there are over 1300 chemicals banned for use in cosmetics in Europe due to questions over their safety and only 11 banned in the US. This means almost anything goes in terms of ingredients here in the US. Which is why you're seeing clean beauty brands popping up.
What is clean beauty?
The term "clean beauty" is subjective. What may be clean according to my standards may not be clean to you. However, there are general standards that make a product or brand fit into the clean beauty category. They're free from a lot of the 1300 chemicals mentioned above and a lot are cruelty free and vegan. Read on for a more detailed list of the most toxic ingredietns these brands avoid.
Because it's subjective, there isn't anywhere that states exactly what clean beauty is and is not. There are just lists of harmful ingredients to avoid and you have to make the best decision for you.
Is "clean beauty" black and white?
I've never found black and white rules to be helpful in my life because it puts me in a box and makes me feel bad if I break the "rule," so I just do my best to adhere to what clean beauty means to me.
My "clean beauty" standard:
Free from hormone disrupting ingredients
Cruelty free
I try to avoid other toxic ingredients when possible, but it's not a major deal breaker if it's a product I use once in a while
Why would you switch to clean beauty?
Did you know we can absorb up to 5 lbs of products in one year? If I can, I would love to avoid that by putting on daily products that don't include harmful chemicals or EDCs, especially while reversing PCOS.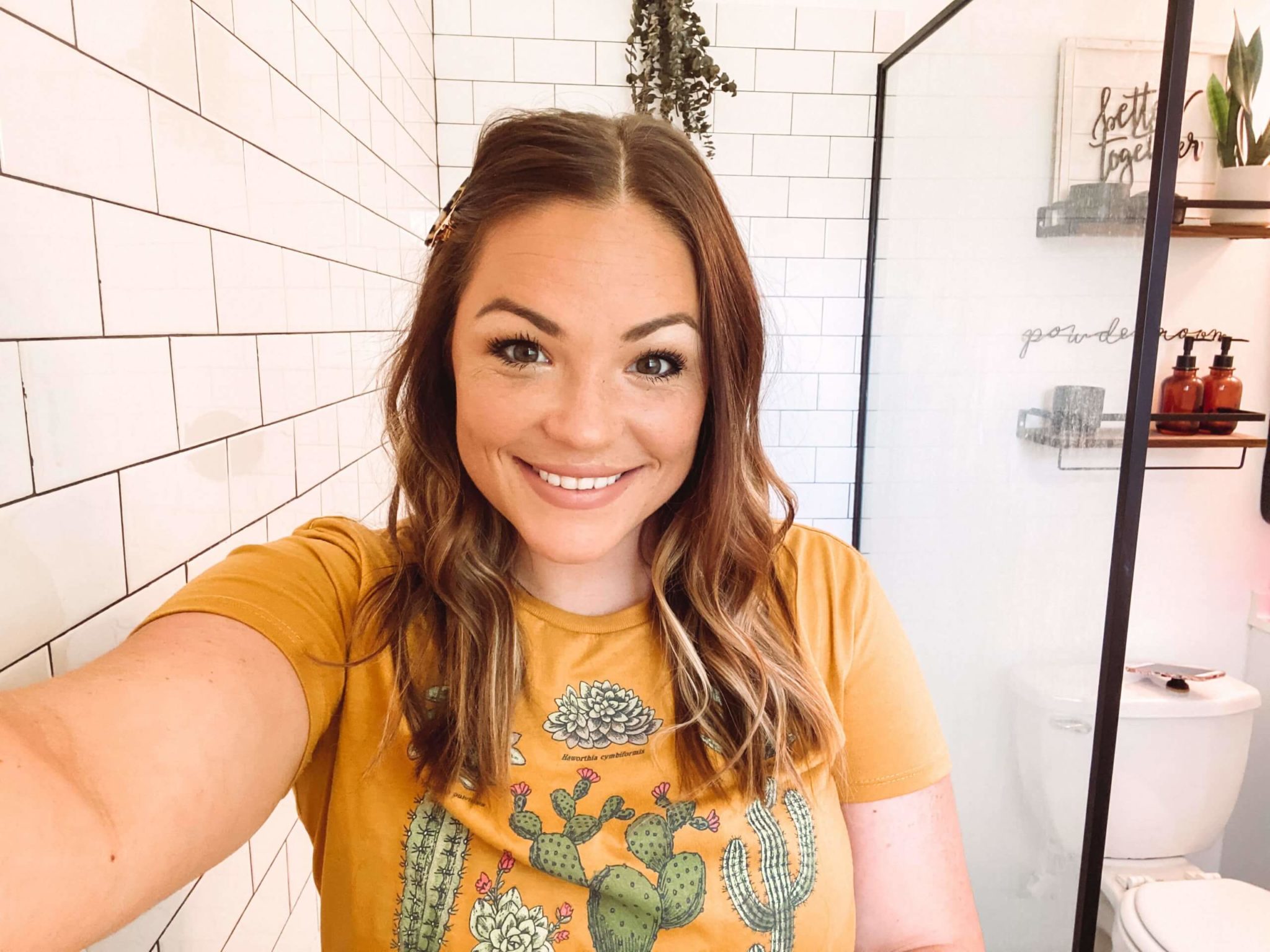 How toxic ingredients affect hormones:
According to Dr. Brighten, "Endocrine Disrupting Chemicals (EDCs) mimic your natural hormones, but give you none of the same benefits. They affect things like your adrenals and thyroid, estrogen and progesterone. This can lead to an overall imbalance in your hormones."
Endocrine Disrupting Ingredients:
Parabens (methyl-, isobutyl-, propyl- and others): preservative found in soaps, lotion and makeup to commonly prevent the growth of bacteria and mold.
Phthalates (DBP, DEHP, DEP and others): checmical most commonly found in products with fragrances to help them stick to the skin. Manufacturers aren't required to reveal what's actually in their fragrances (it's technically considered proprietary). I like to avoid fragrances when posisble.
Plastic packaging containing Bisphenol-A (BPA): a manmade chemical well-known for being an EDC.
Ethanolamines (MEA/DEA/TEA): Surfactants and pH adjuster linked to allergies, skin toxicity, hormone disruption. Found in: hair dyes, mascara, foundation, fragrances, sunscreens, dry cleaning solvents, paint, pharmaceuticals.
Other toxic ingredients:
I try and avoid products with the ones above as well as these when possible.
Benzalkonium Chloride: disinfectant used as a preservative and surfactant. Found in: sunscreens, moisturizers.
Butylatedhydroxy Anisole and Butylated Hydroxytoluene: Synthetic antioxidants used to extend shelf life. Found in: lipsticks, moisturizers, diaper creams, and other cosmetics.
Ethylenediaminetetraacetic acid (EDTA): A binding agent added to cosmetics to improve stability. Found in: hair color, moisturizers.
Hydroquinone: A skin-lightening chemical that inhibits the production of melanin. Found in: skin-lightening creams.
Methylisothiazolinone and methylchloroisothiazolinone: preservatives are found in many liquid personal care products, and have been linked to lung toxicity and allergic reactions. Found in: Shampoo, conditioner, hair color, body wash, lotion, sunscreen, mascara, shaving cream, etc.
Oxybenzone: Sunscreen agent and ultraviolet light absorber and is a possible hormone disruption. Found in: sunscreen, moisturizer.
Polyethylene glycol (PEG compounds): PEGs are widely used in cosmetics as thickeners, solvents, softeners, and moisture-carriers. Found in: creams, sunscreen, shampoo.
Dimethicone: silicone-based polymer found in a wide range of cosmetics and personal care products used to create a soft, smooth feel on skin and hair. Found in: hair conditioners, concealers and facial serums.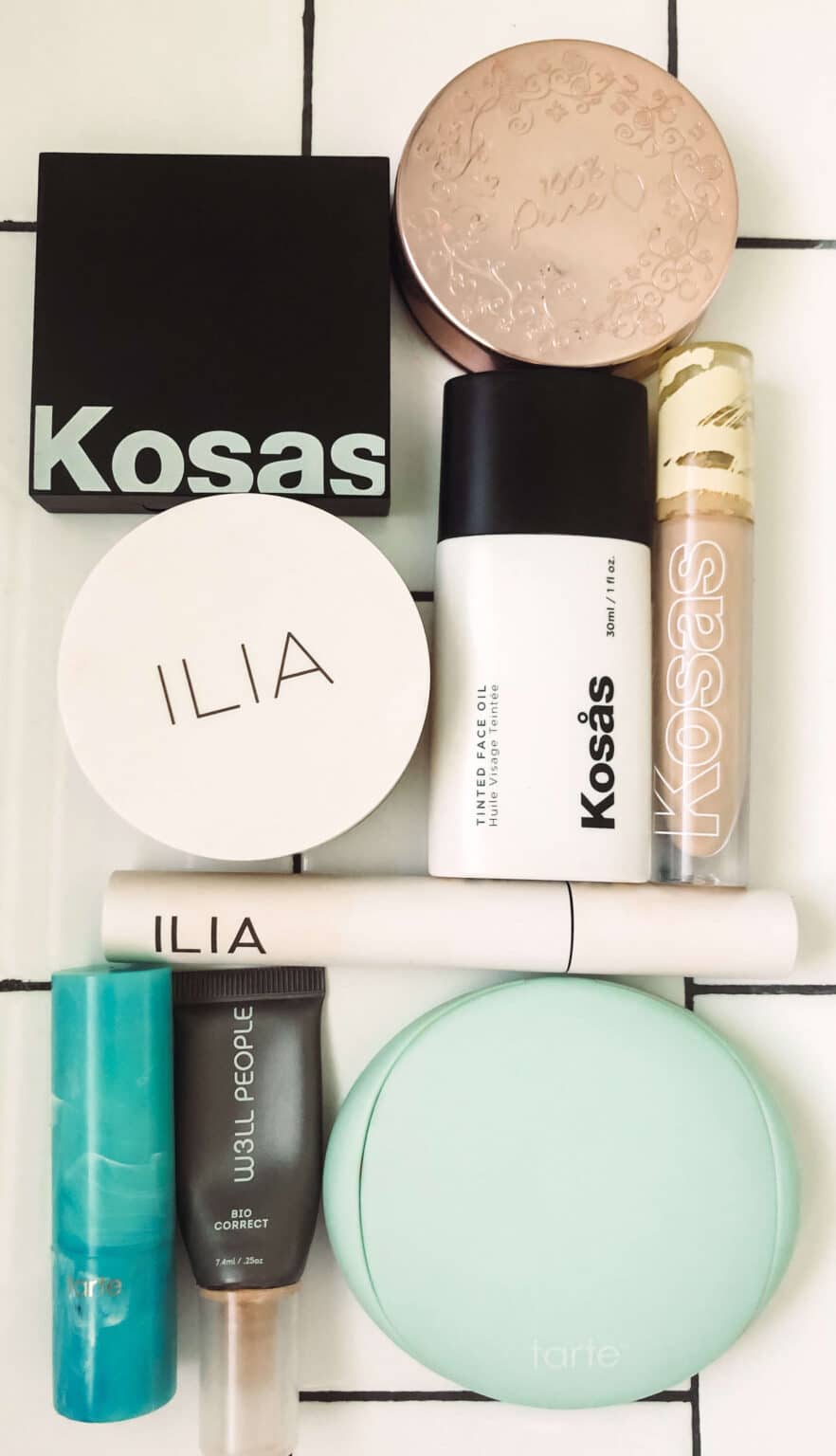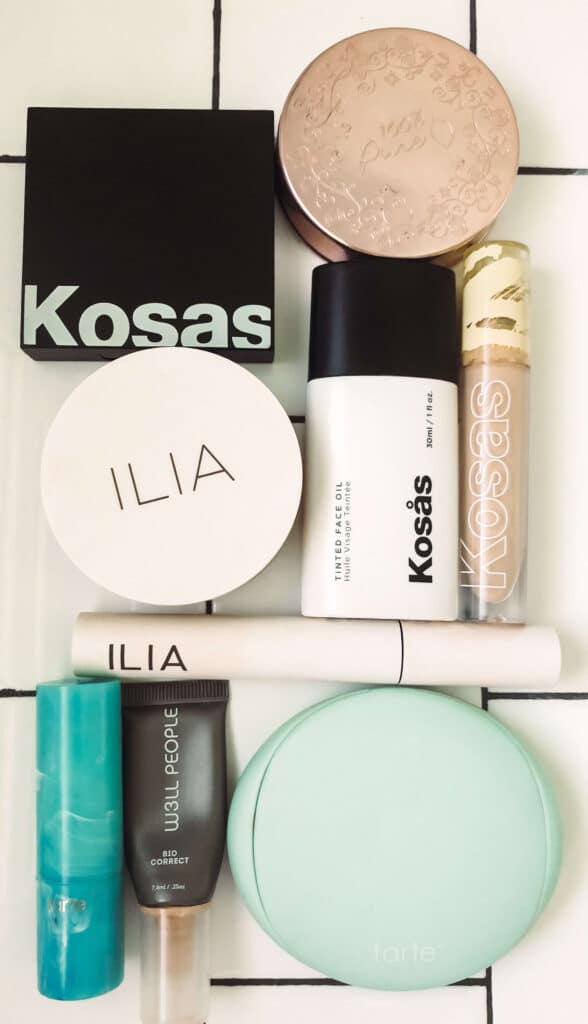 What is a clean beauty brand?
To me, clean beauty brands create products that include ingredients made with the health of our bodies and the environment in mind.
The best way to know if a brand or product is clean enough for you:
Become familiar with toxic ingredients and the ones that are deal breakers for you. Cross reference the product's ingredient list with your list to ensure it meets your clean beauty standard.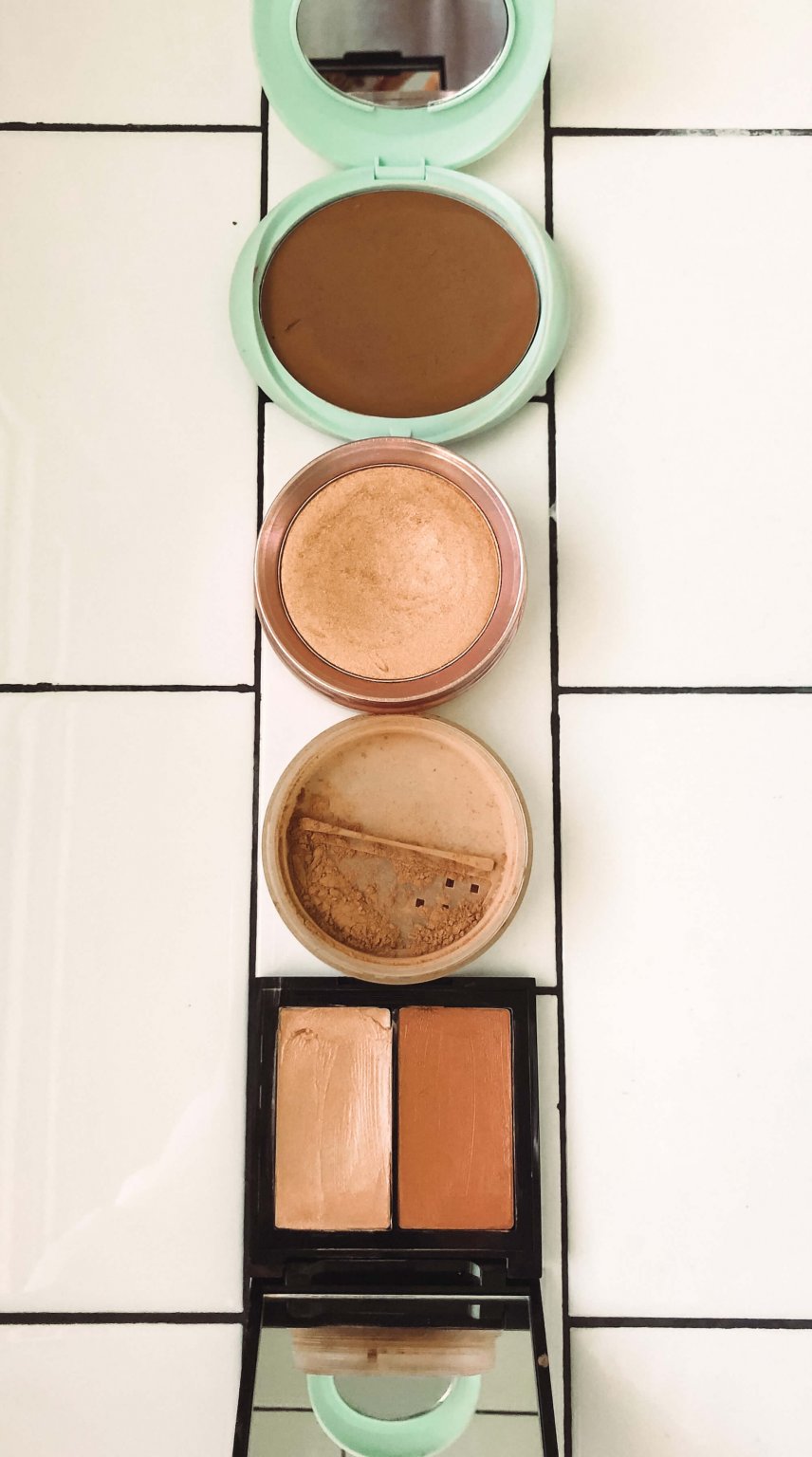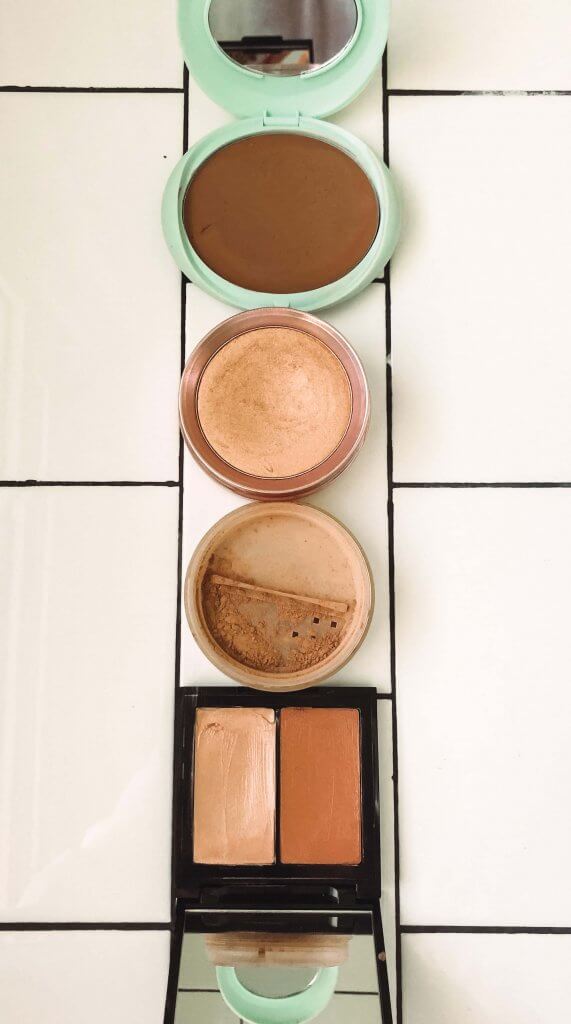 Best Clean Beauty Brands:
Here's a list of beauty brands created with clean beauty at the center. There are definitely more than this, so if you have a favorite not listed here please leave it in the comments! I always recommend checking the ingredients for each product before buying.
This post also includes a price point comparison. They will range from affordable ($) to luxury ($$$$). This is comparing the costs of each other, not of mainstream beauty brands. Clean beauty tends to be more pricey as a whole.
They believe in understanding how your skin interacts with makeup and ingredients, and using the best of molecular biology to create better products that are non-toxic, effective and beneficial. My favorite products include:
Price range: $$
You will never see parabens, sulfates, SLS, SLES, formaldehyde, mineral oil, or talc in their line. They use nourishing alternatives like watermelon extract and mango butter. They're also 100% vegan. My favorite products include:
Price range: $$
They see skincare and makeup as one. Their makeup formulas are designed with active levels of skincare ingredients as well. They believe not every natural ingredient is good for the skin, nor is every synthetic bad and they use a mix of both. My favorite products include:
Price range: $$$
Their formulas adhere to strict purity standards, are naturally pigmented and are completely cruelty free. Their products go through an intense ingredient sourcing process. My favorite products include:
Price range: $$$$
Over 1800 products are never used in their formulas. They also advocate for stricter guidelines and regulations to shift the personal-care industry away from using harmful and questionable ingredients. My favorite products include:
Price range: $$$$
Their tagline is, "Clean AF," so you know the ingredients are clean. None of their ingredients are known to be cancer causing or endocrine disrupting. Any synthetic ingredients used are naturally derived to create products that look, feel, and perform at the level you expect. My favorite products include:
Price range: $$$
Their products are powered by superfoods and are clean, vegan, cruelty free and gluten free. My favorite products include:
Price range: $$$
They are cruetly free. They have a vegan and gluten free line but not all products are both of those things. All of my favorite products are clean and gluten free. My favorite products include:
Price range: $$$
Thrive promises only ingredients that are vegan and 100% cruelty-free with formulas containing proven ingredients without the use of parabens or sulfate. For every product you purchase, they donate to help a woman thrive. My favorite products include:
Price range: $$
Their products are created from high quality materials sourced from around the world. Their formulas claim to be both makeup and skin treatments and each product is free of parabens, silicones, petrochemical emulsifiers and synthetic fragrances. They're made in Italy and almost all of products are Certified Organic. Their packaging is refillable with the intention of reducing waste. My favorite products:
Price range: $$$$
Their makeup claims to enhance as well as calm, replenish and balance. Their ingredients are so clean they meet the European Union's rigorous standards for clean beauty. My favorite products include:
Price range: $$$$
Every botanical-based product feels lightweight, hydrating, and lives on skin naturally, never looking caked or creased. There are no petroleum by-products, glycol, petrochemicals, nor fillers in any of the creations. My favorite products include:
They leave out over 1300 chemicals in their products and their tagline is "beauty without the BS," (bad stuff). They are free of: parabens, phthaletes, sulfate, synthetic fragrances, PEGs, petrolatum and are cruetly free. My favorite products include:
Price Range: $$
RMS claim to fame is that they use ingredients that work synergistically with your own skin. They are certified organic and have high standards for each ingredient. My favorite products include:
Price range: $$$
Tarte is considered a "natural" makeup brand, but not necessarily as clean as some others. Their products are always formulated without: Parabens, Mineral Oil, Phthalates, Triclosan, Sodium Lauryl Sulfate, and Gluten. I recommend checking the ingredient list before buying. Their SEA collection is their most clean line. My favorite products include:
Price range: $$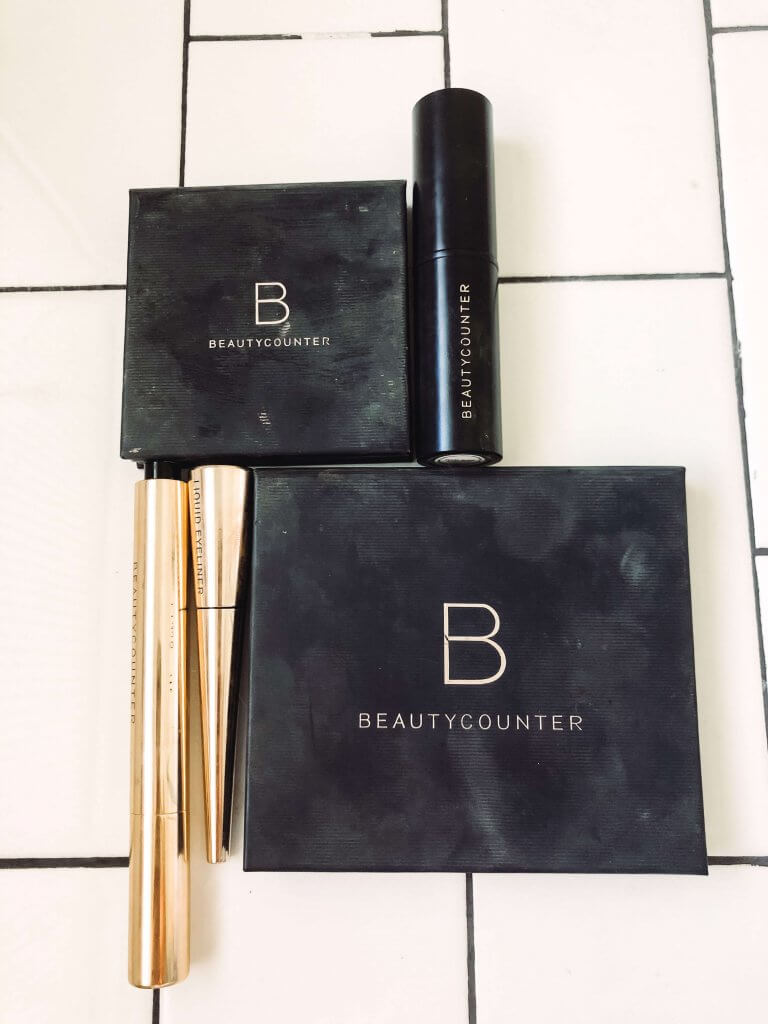 Where to buy clean beauty
You can buy clean beauty products right on all of these makeup brand's websites, but there are also website popping up that sell cleaning beauty. Here are a few:
I hope this recipe post was helpful for you and encouraged you to take a look at some of the ingredients in your products or the ones you're planning to buy!