This recipe is my jam (pun intended).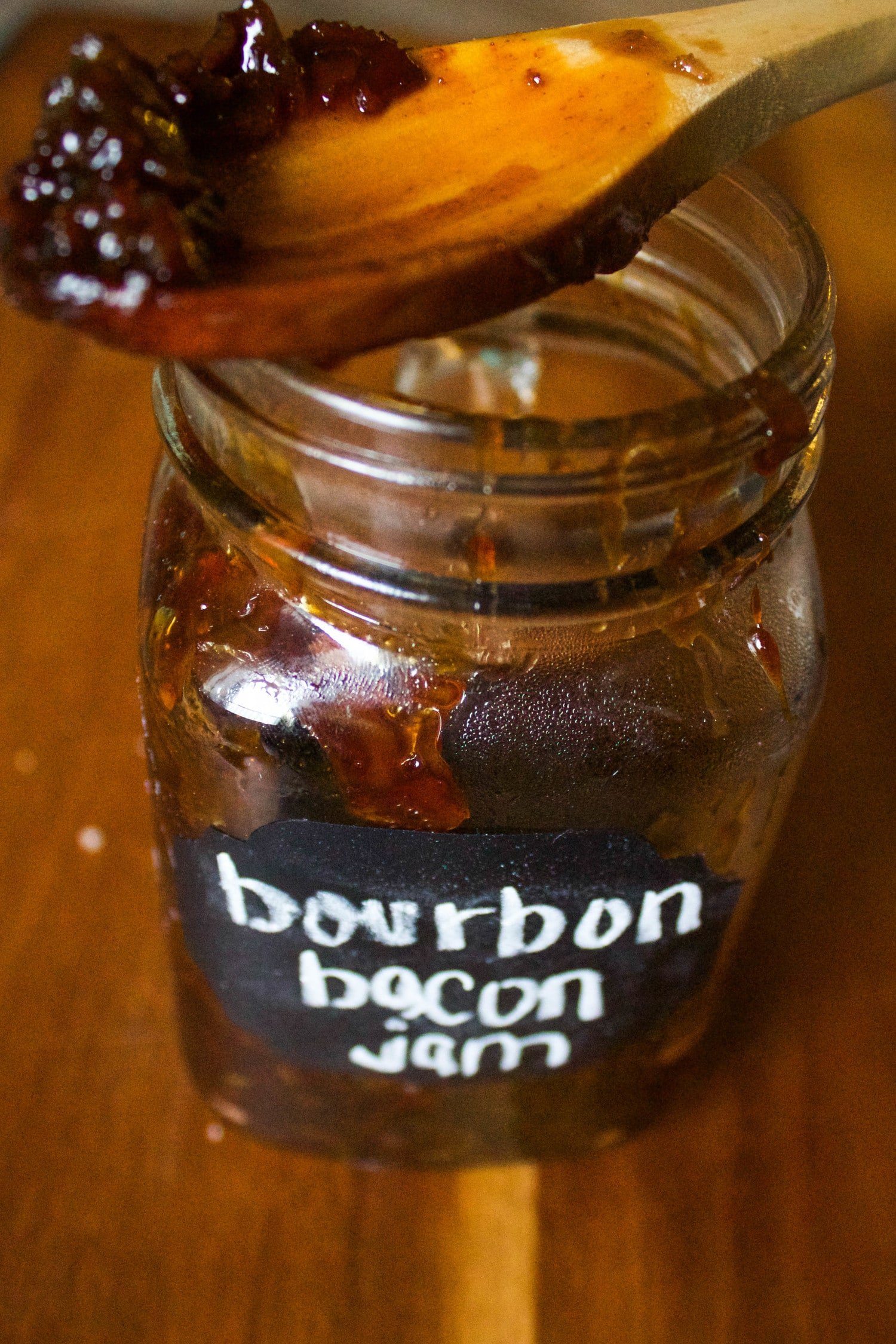 Ya know when you just get addicted to something and you want to eat it every day all day and nothing could stop you from getting it?
Like the time Chels and I drank slushies every day for a month (*cough* I mean a year *cough*). Or the same thing I feel every day about Chipotle. Yeah, that feeling. A hankering you just can't shake.
Same thing happened to me last week after I made this bourbon bacon jam. I spread it on anything and everything I could. Bread, sweet potatoes, sausage...you name it and I'm nearly positive I would have put some jam on it. Put some jam on it. Is that a song? It should be.
I'm probably gonna make more and do the same thing. Go to work, eat jam. Go home, eat jam. Go to the gym, and then eat more jam. Gym, tan, jam? (GTJ) That should be a thing. Except for the tanning thing (it's bad for you), it just sounded good.
I don't even care, I will live with the tastebud-tingling consequences that is bourbon bacon jam and I will love every second of it.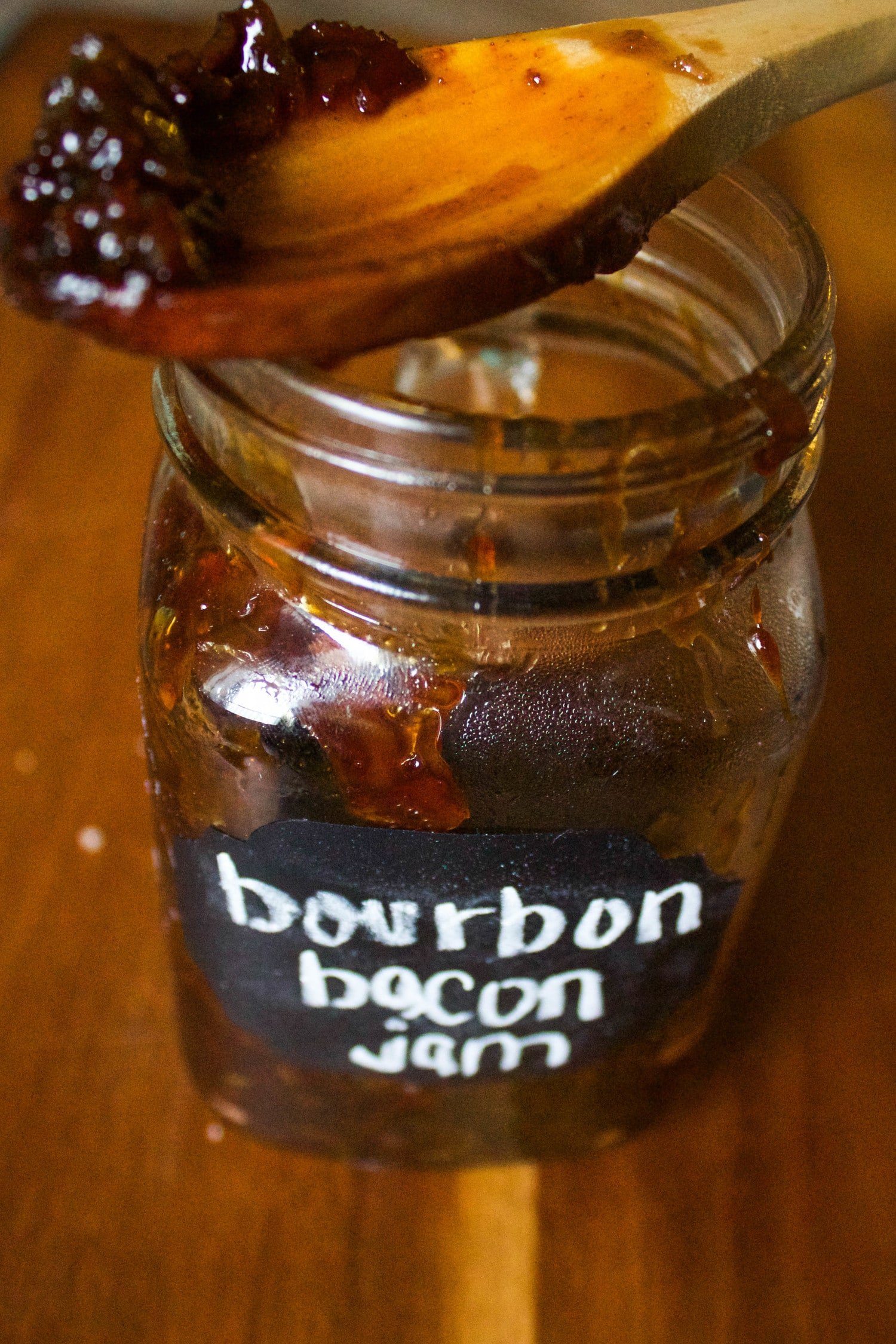 All the ingredients in this tasty recipe get it on in a saucepan and the result is nothing less than spectacular.
The caramelized onions are cooked slow to release all the sugar. The syrup adds a maple flavor that's pairs so well with the bourbon. And the spices give it a smoky depth that just completes the recipe.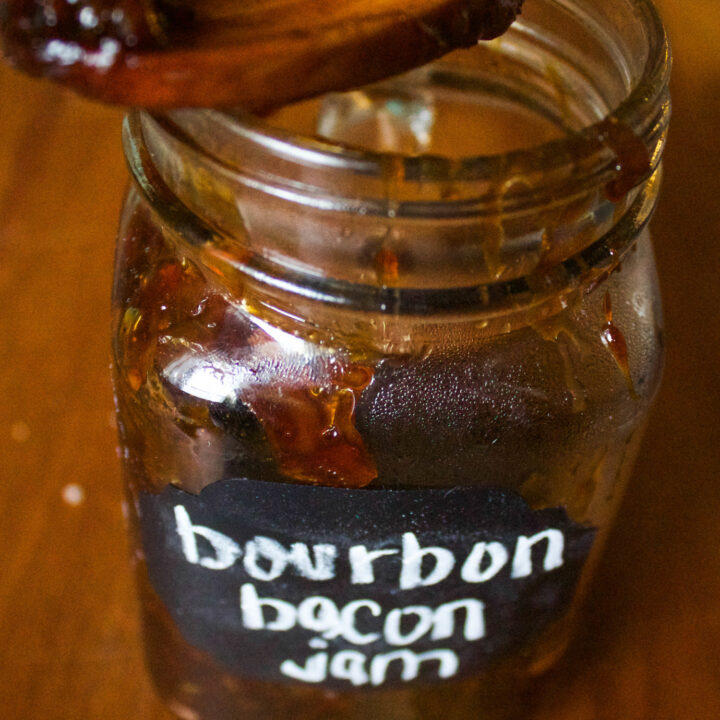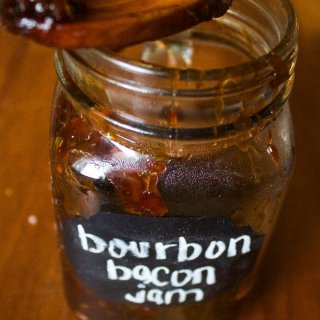 Ingredients
1

pound

bacon

2

tablespoons

olive oil

2

cups

shallots

chopped

1

cup

sweet onion

chopped

4

cloves

garlic

finely chopped

1

teaspoon

chili powder

½

teaspoon

paprika

½

cup

bourbon

½

cup

maple syrup

¼

cup

balsamic vinegar

½

cup

brown sugar
Instructions
Preheat oven to 400 degrees and lay bacon on foil-lined baking sheet. Bake for 13-15 minutes, until it's starts to get crispy. Let cool on paper towel and chop into bite size pieces.

Cut your onion by hand or pulse in a food processor.

In a medium saucepan, heat two tablespoons of olive oil. Add shallot and onion to the pan and cook on medium heat until it starts to caramelize. Add the garlic and cook for one more minute.

Add the chili powder and paprika and stir until combined.

Increase heat to high and add the bourbon and maple syrup. Bring to a boil and stir for about 3 minutes.

Add the vinegar and brown sugar and continue to boil for 3 more minutes.

Add the bacon, reduce heat to low and simmer fro 30-45 minutes. The mixture will thicken and look like jam in the process.

Transfer to jars or a container and store in the refrigerator.