This week is all about invitations! Zach and I just sent our invitations yesterday so I thought this was the perfect time to let you in on the process of sending our invitations, tips I've gained along the way and a sneak peak of our greenery wedding invitations.
I spent HOURS looking up greenery wedding invitations so I thought I would compile a list of some of my favorite greenery wedding invitation templates because they're so trendy right now.
10 Greenery Wedding Invitation Ideas
Rusting Greenery Wedding Suite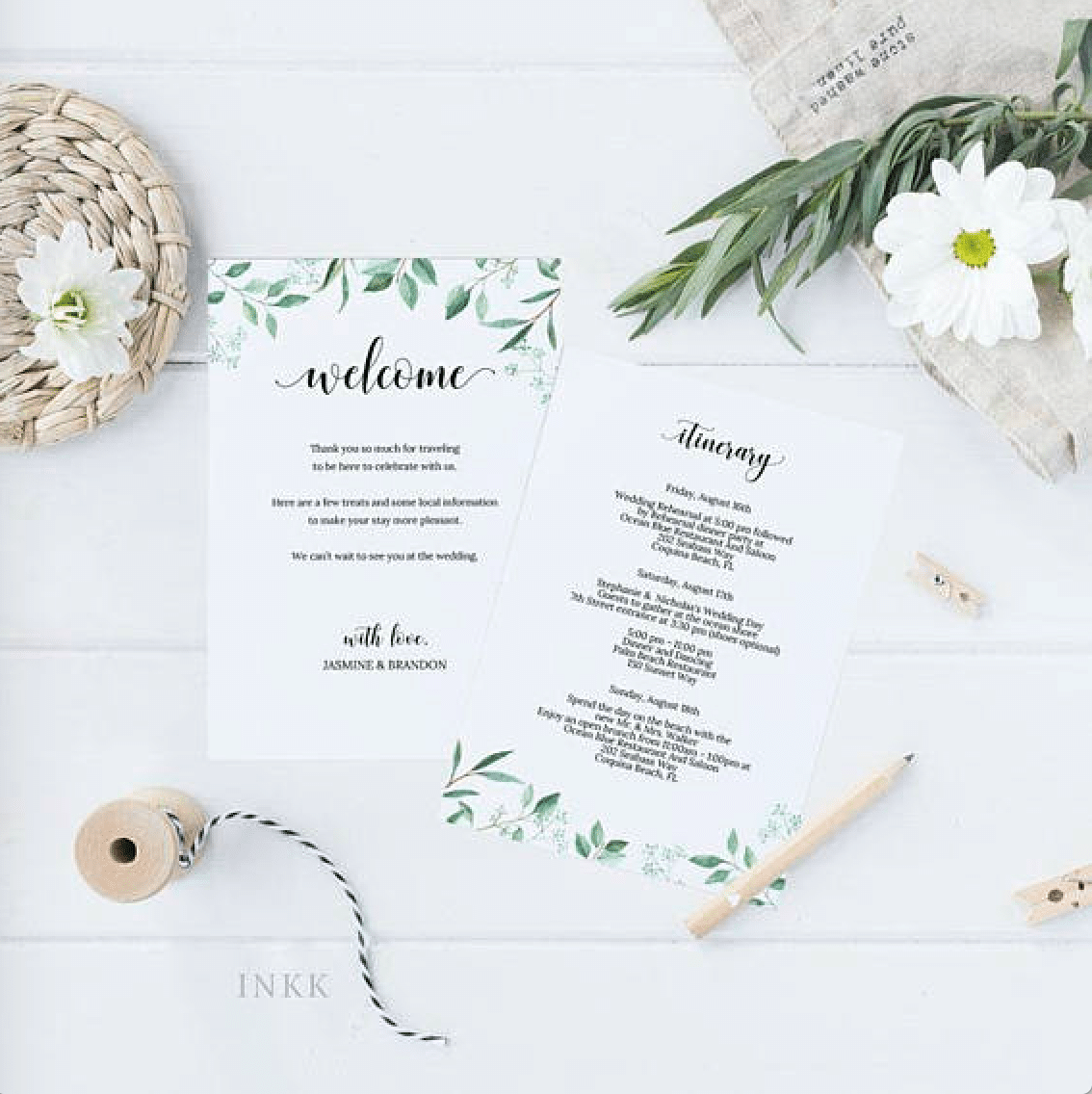 Menagerie Wedding Invite by juliahartliebdesign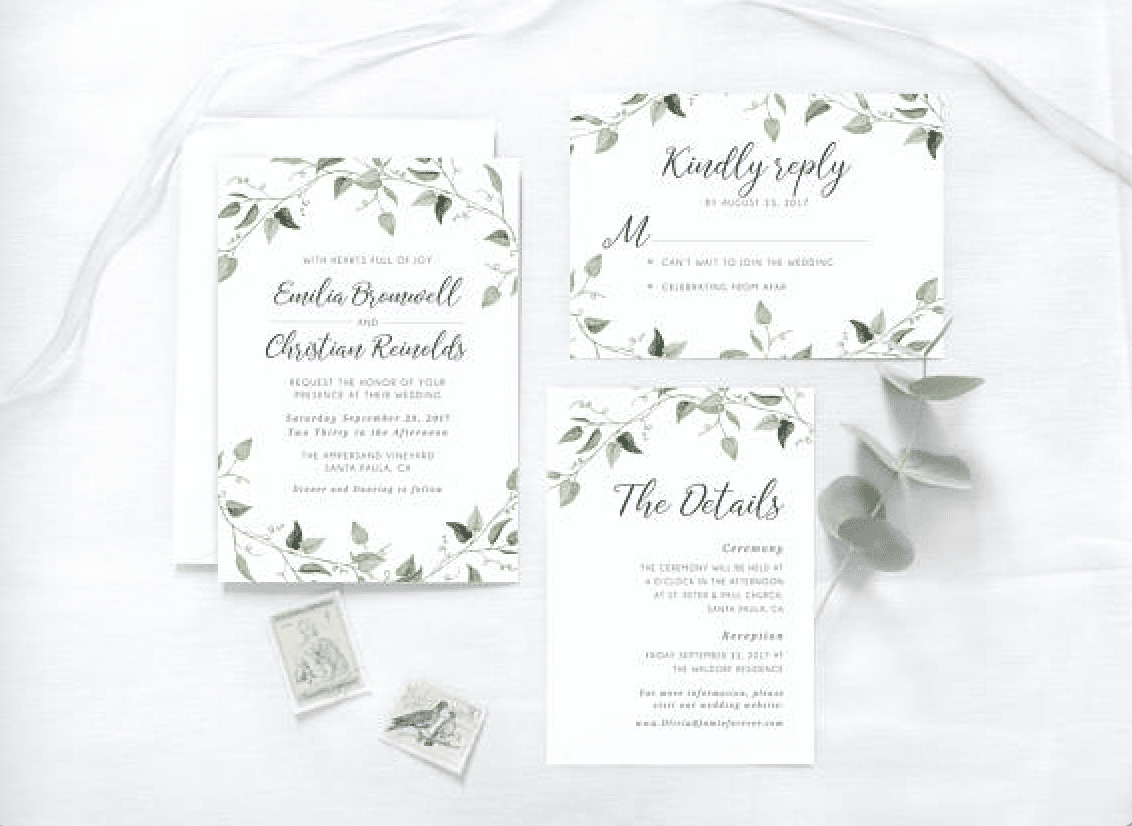 Greenery Wedding Invite by PaperDainty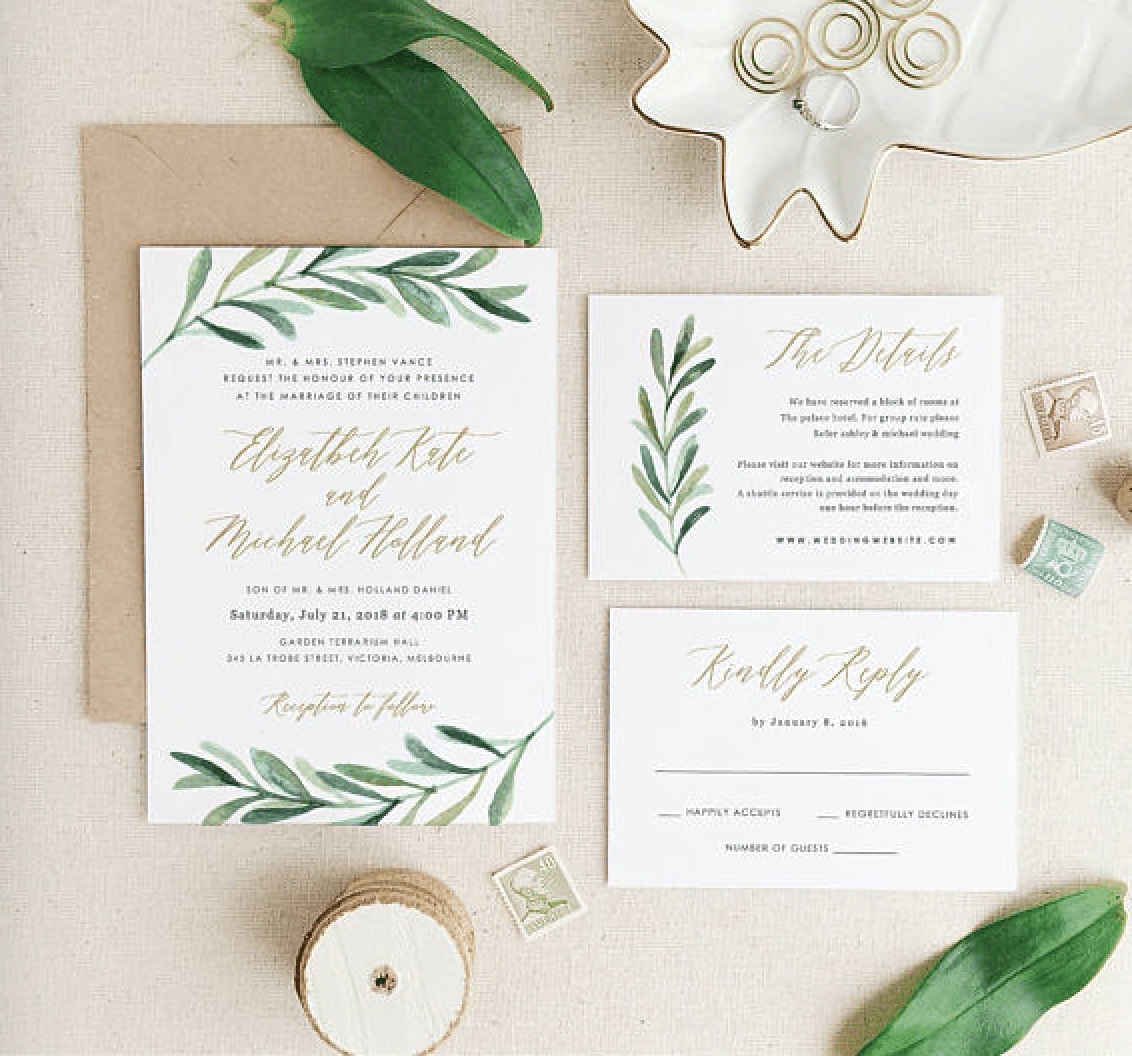 Natural Greenery Wedding Invite by SugaredFigPaperie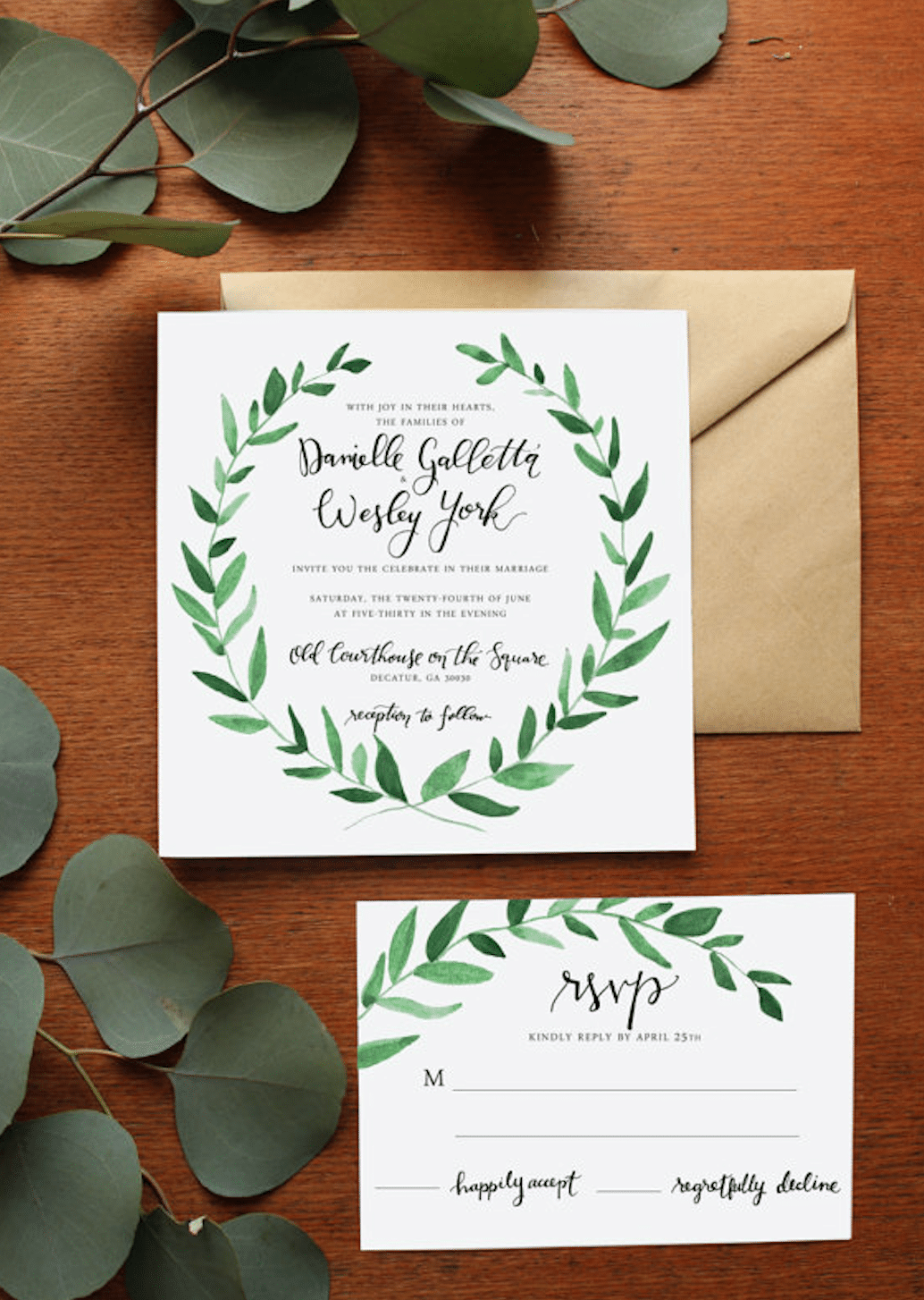 Lush Greenery Wedding Invite by Elli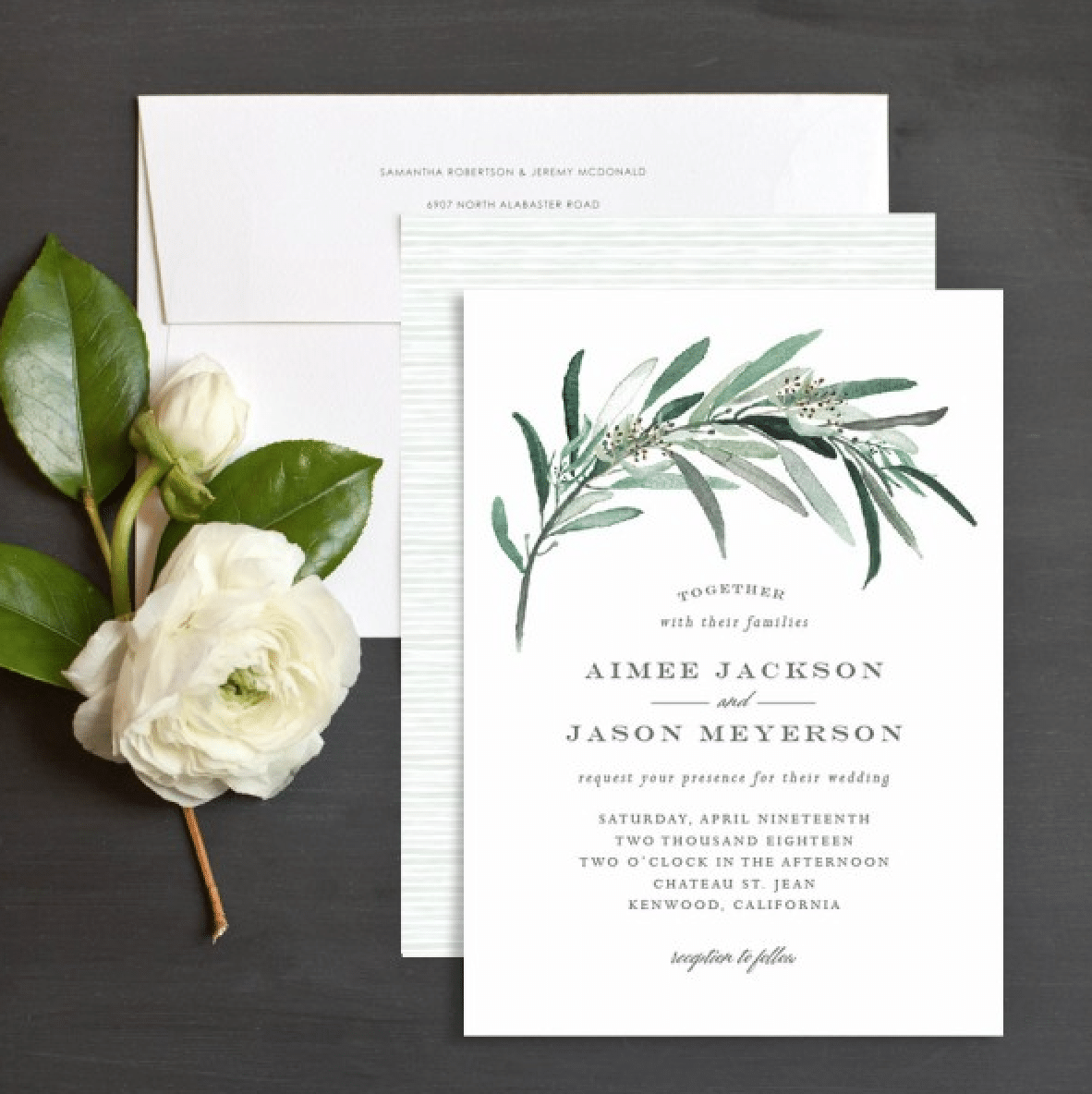 Greenery Wedding Invite by BlancoCanvas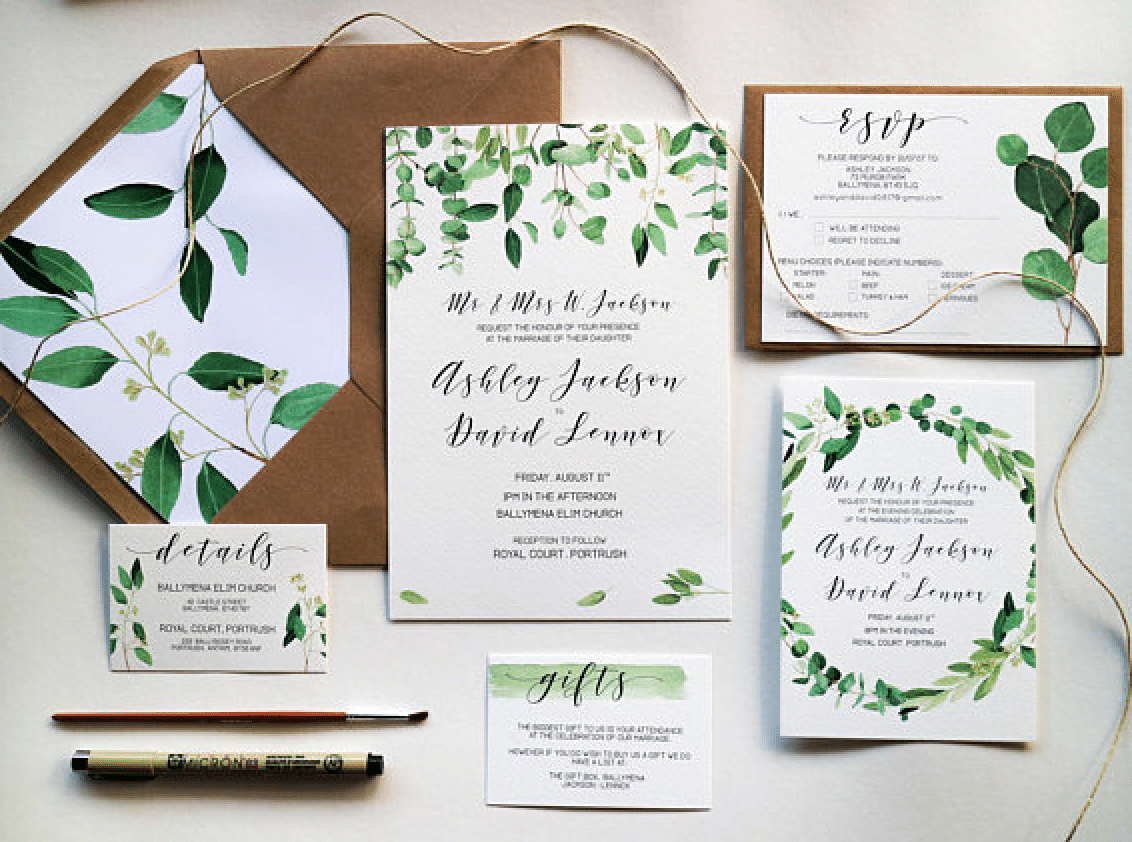 Modern Greenery Wedding Invite by LineDesign Weddings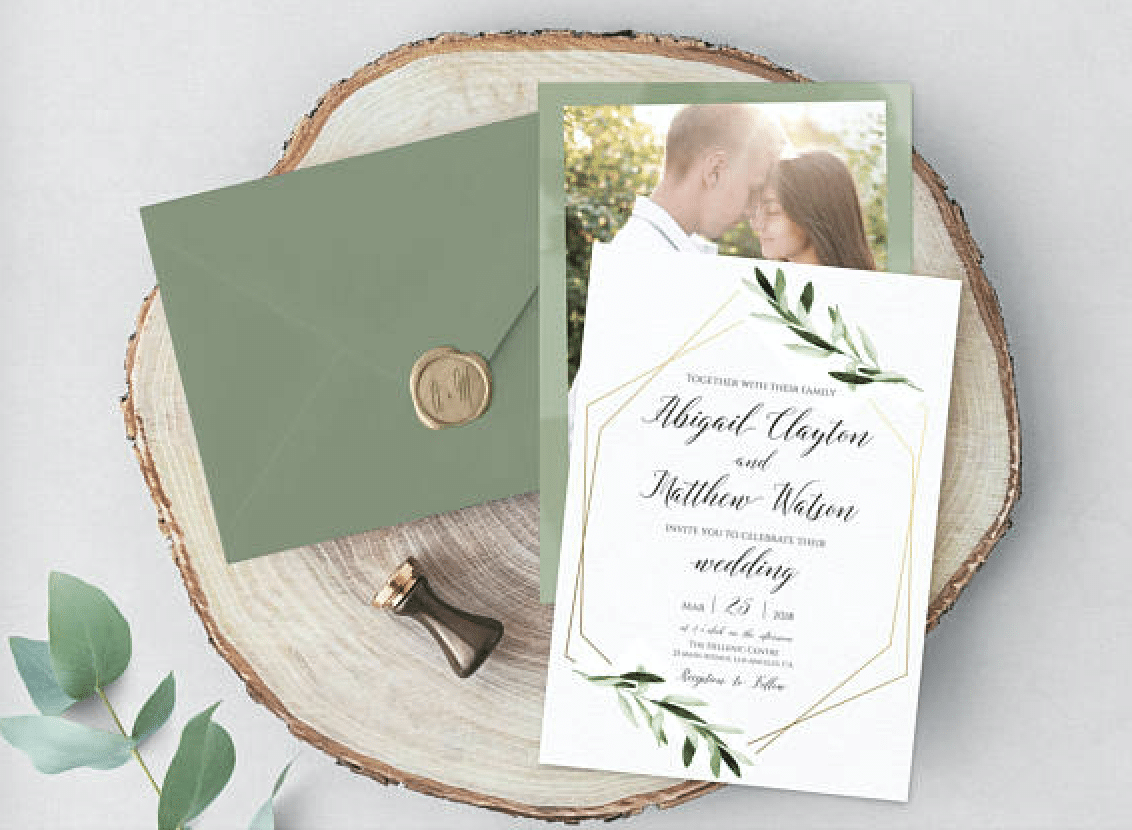 Minimal Wedding Greenery Invite by MintyPaperieShop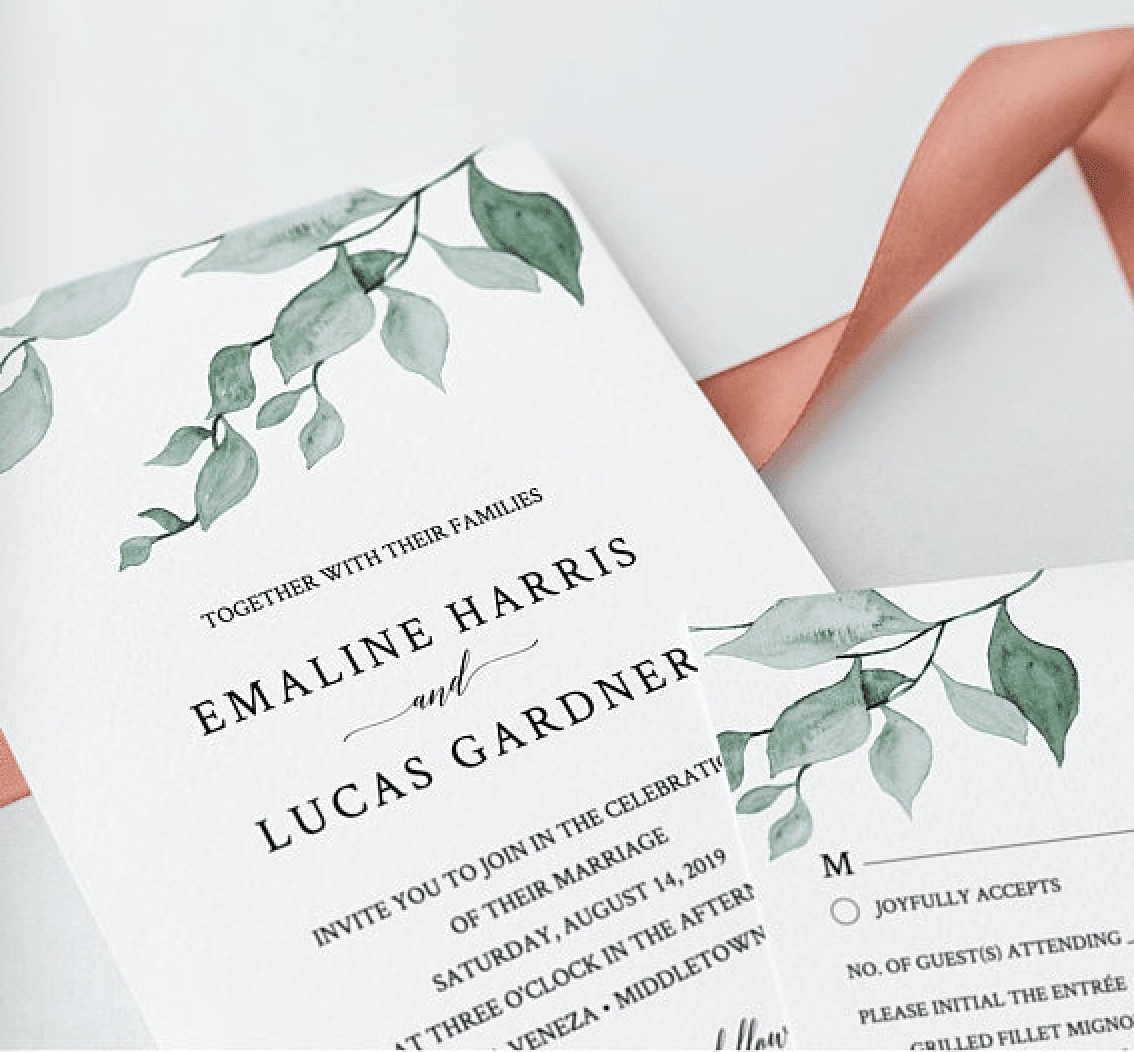 Make Your Own Invites: Or you can opt to do what we did! You can make your own in Adobe InDesign or Photoshop. We used this tutorial and InDesign to create our! We also bought greenery watercolor like the two options below and picked a free font from google fonts.
Watercolor Eucalyptus Graphics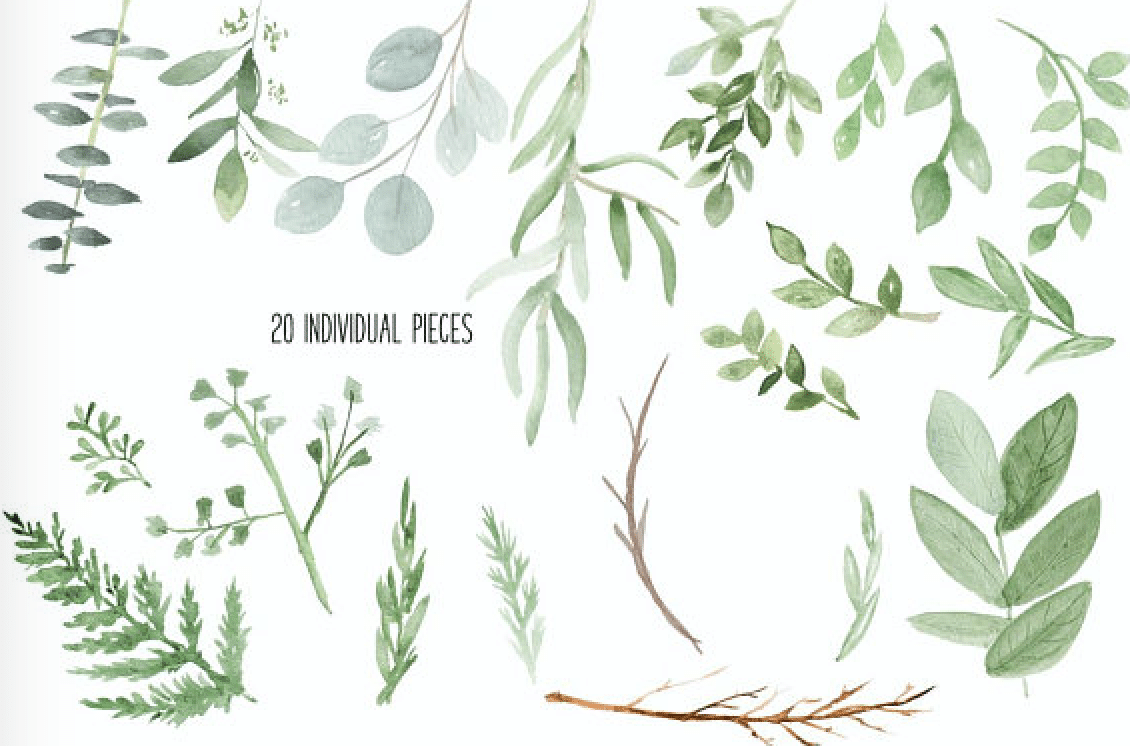 Now that I've shared all the greenery inspo, let's talk about some of the tips I've learned along the way! I've learned a lot of this from the place we printed our invitations as well as our wedding planner, Alyssa Thomas Events.
What to Include in Your Invitation Suite:
The invite: names, date, time, location (with address)
Details: wedding website, attire (optional), room blocks
RSVP card: with a place to list who is coming
Envelopes for the invitation suite and pre-stamped RSVP envelope
Print Addresses or Address Them Yourself?
This is personal preference and all comes down to how much time and money you want to invest in the envelope.
I've always wanted to learn calligraphy and knew I would love it so I invested ($20) in this calligraphy pen set and practice paper and decided to address them with hand lettering myself. There are tons of youtube videos and courses to learn how.
This took me a LONG TIME to do so I did like 5 every night for about a month. I really enjoyed doing it so it worked for me, but if this isn't something you enjoy doing I highly recommend paying someone local to do them or printing the names on the envelopes. If you have them printed they can usually use any hand lettered font and it looks just as good.
Tips for Addressing and Sending
Make sure you have enough postage. A traditional invite the weighs less than one ounce requires a .50 cent stamp. This is what we did but then opted to add additional postage (which only cost $20) to have them hand sorted. This ensures the envelopes get to the right place and don't get bent or returned to you for some reason.
Put return address high up on the back of the invite. Putting the return address on the back flap of the invite is super trendy right now. If you do this and have your invites go through the post office without being hand sorted, just make sure the address is as high as possible to the top of the envelope. The machine picks up whatever address is lowest so if this is too low it could think the invite is supposed to go back to you.
Order cute stamps to match your theme. We ordered our stamps custom from Zazzle and they were a little more expensive but they are constantly having sales so be on the look out!
Sending your invites 6-8 weeks in advance. We went ours right at 8 weeks because I was ready to get them out of here but if you're taking longer 6 weeks is totally fine. We requested to have the RSVPs back 3 weeks before the wedding date. If you're doing a destination wedding send them 2-3 months ahead.
Sneak Peek of Our Wedding Invites