These easy to make pre-workout gummies will give you the energy you need to power through your workouts or give you a pick-me-up mid-day. You can make them any flavor you want and they're done in less than 20 minutes. I promise they're so much easier than you think! And they're so cute and fun.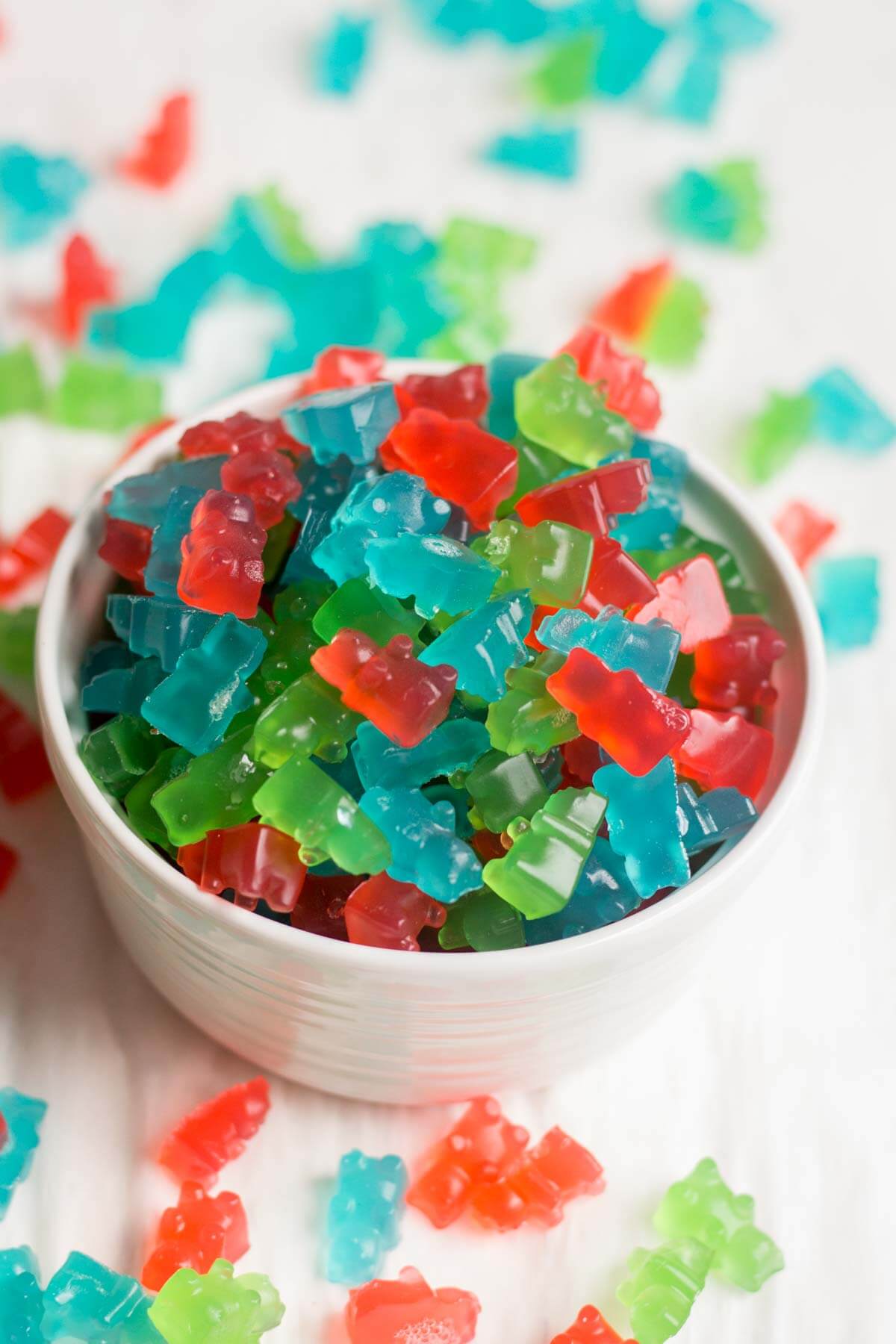 Happy Friday! Or should I say FRYday? I've seriously been in a major food obsessed state all week. No matter how much I eat I instantly want a burger and sweet potato fries. I don't know what the deal is?.
I've had to overcome with some major self-control this week. It's been really hard because I've been eating brown rice and ground turkey but I've been day dreaming about sweet potato fries. I'm hoping it's a phase that I can get over. Or maybe I just need to eat some sweet potatoes this weekend? I think the latter.
Maybe it's because I've been kicking my workouts up with some high cardio the past two weeks. If you follow along here then you know working out is an essential to my life. Mind, body and soul I cannot say enough good things about getting your body moving and sweating out the tension (and fries).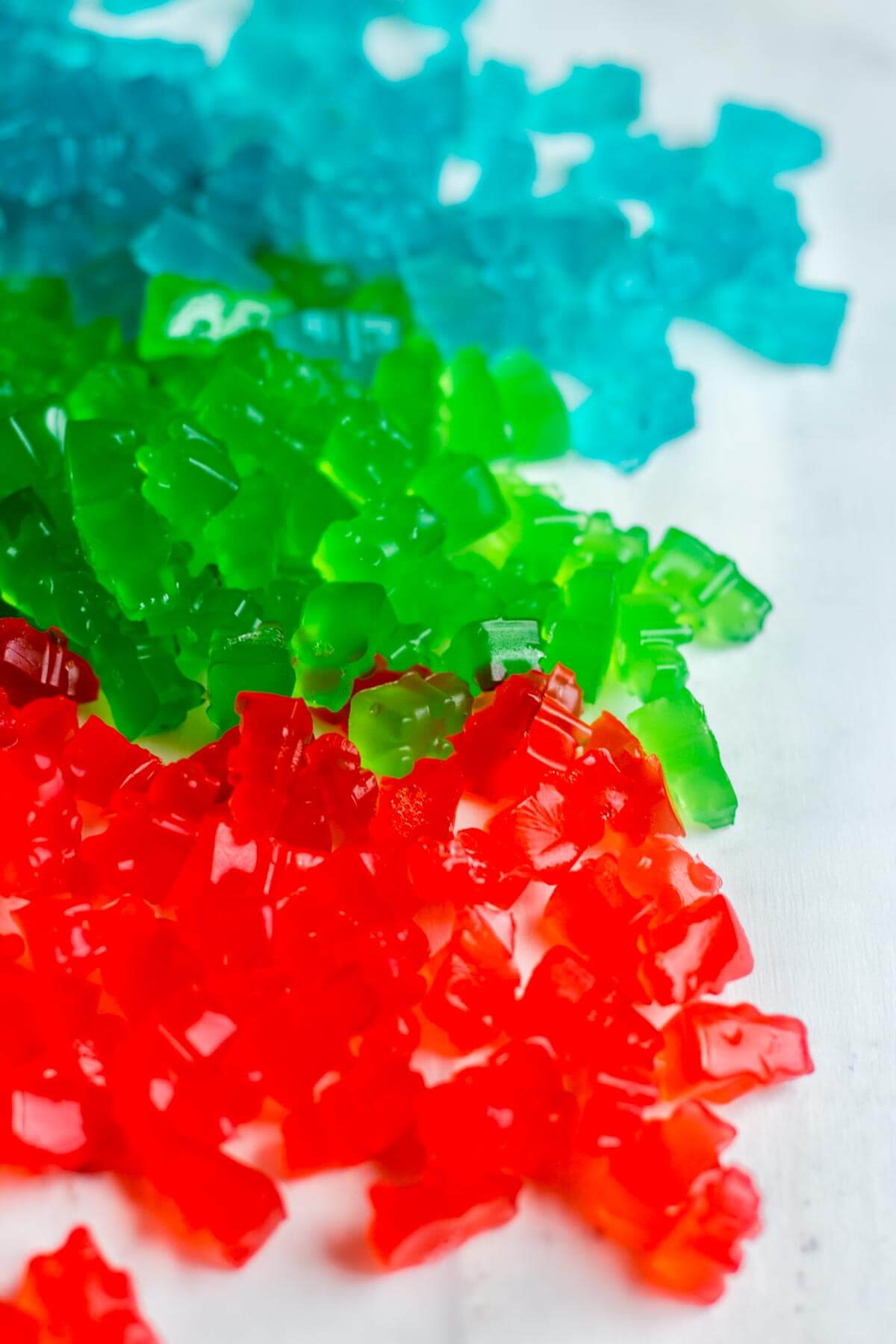 You may also know that I've been lifting some heavy weights the past six months. My fiance, Zach, has his masters in exercise science and launched an online personal training business called Heartbeat Strength about 6 months ago. He's also the head strength coach at a high school here in Columbus. Needless to say, he creates some KILLER workouts for everyone and I'm lucky enough to get them for free.
I got so much stronger and felt amazing, but I tend to get antsy if I do the same type of workout for an extended period of time. Not sure if that's bad, but I listen to my mind and body and like to switch it up so I don't get stuck in a rut. Because of that I started doing insanity again for the first time since college.
This is not an exaggeration: I did insanity EVERY DAY for three years straight. Maybe that's when I got burned out of the same workouts? I think there's a good chance. My roommates and I would meet in the aerobics room every day at 3pm. We would purposely not schedule classes at that time to make sure we got our group workouts in.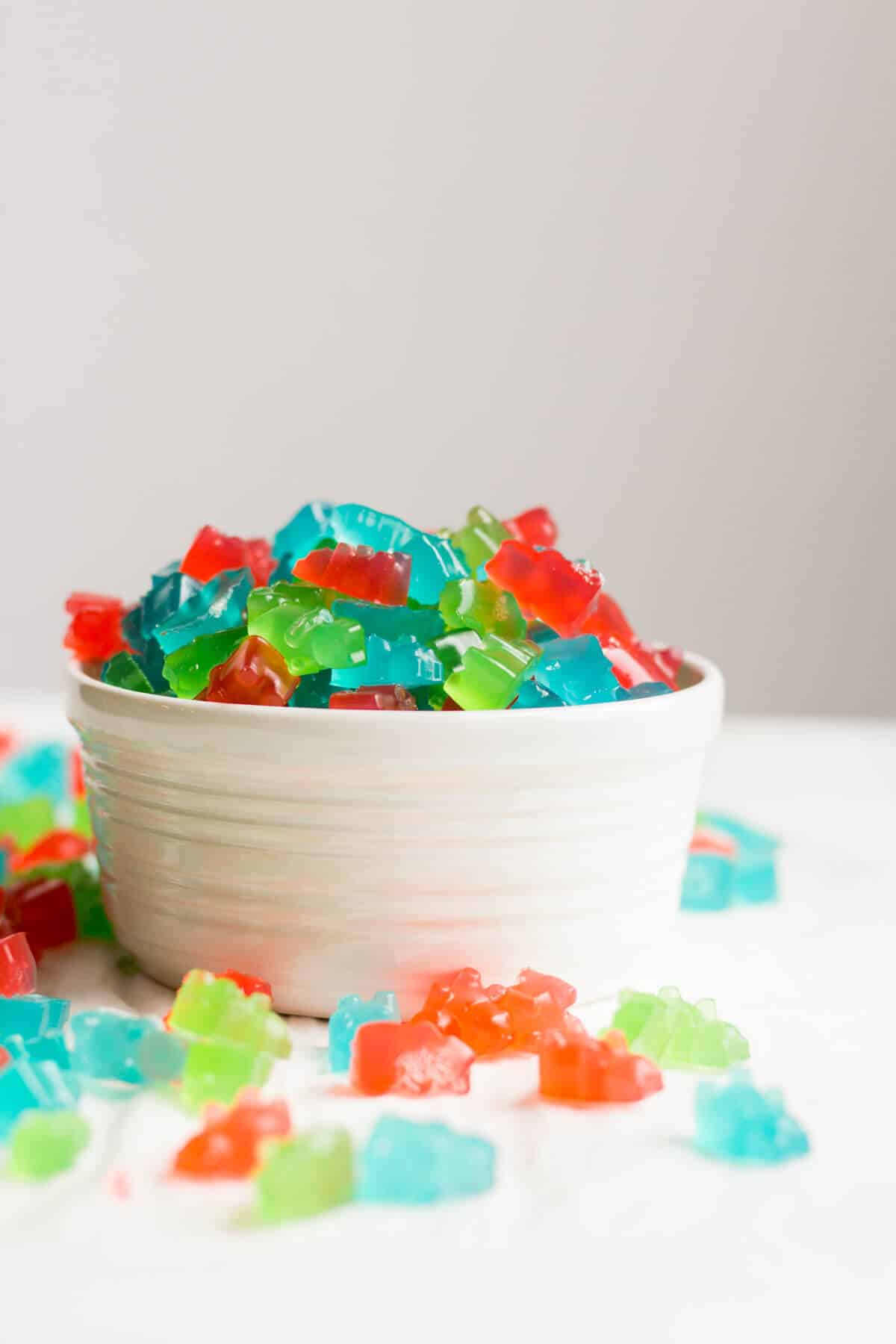 I think it was a lot easier to be motivated to workout when all I worried about was 1 or 2 classes a day, maybe a paper once in a while and what I was going to do that weekend. With that much time and pent-up energy I always loved working out. It was one of my favorite parts of the day.
But I've noticed as I've gotten older, and started working 9-5, that my motivation to keep up and move has declined. And now is probably when it's the most essential! I sit at a desk most days so that daily workout, in my opinion, is crucial to my overall well-being.
However, on the mornings where I just don't have the motivation, these pre-workout gummies come in to save the day. They give me that extra burst of energy I need to get moving and have energy to get through all 45 minutes of high intensity insanity.
Pre-workout gummies are exactly what they sound like. Gummy bears made out of pre-workout! I first came up with this idea because I struggled to chug the drink. I also noticed I got super jittery if I tried to drink it all right away. Not a good feeling! So I mixed them with water and gelatine and threw them in my gummy mold! These pre-workout gummies are so easy to make. Just those 3 ingredients!
I'd recommend using your favorite pre-workout for these pre-workout gummies but if you don't have a favorite I've linked some of my faves below!
A quick step by step to make pre-workout gummies:
Choose your favorite pre-workout and mix it with water!
The mixture to a medium saucepan and heat it on medium-high just before it starts to boil. You should see wisps of smoke coming off the liquid, but it should not be boiling.
Then you remove it from the heat, add the gelatin and whisk constantly until completely dissolved.
Act like a mad scientists and use the dropper to fill the gummy bear mold.
Chill for 10 minutes
That's it! Just 3 ingredients and 4 steps to pre-workout gummies.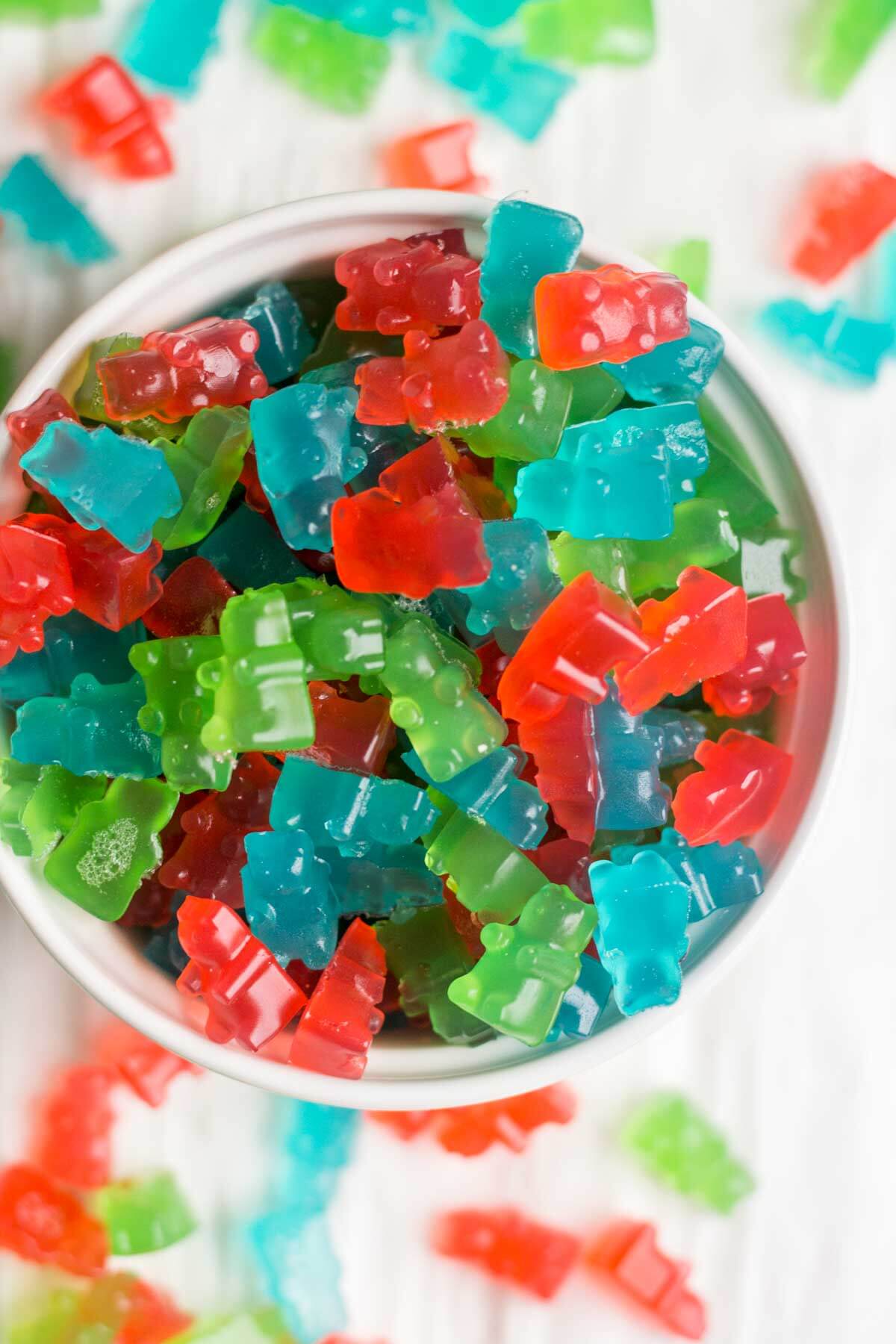 I grab a handful about 15 minutes before my workout and chew them like candy. They're so good they really do taste like candy! I also like to pack a few with my lunch to take to work with me. Eating a handful here and there has also helped give me a pick-me-up during the day.
A sweet pre-workout gummy around 3pm makes me feel like I'm eating yummy candy but I also get a boost of energy I need to get me through the second part of the day. And then pushes me through all my blogging to-do lists when I get home:).
If you landed here I have a good feeling you enjoy working out just as me! And I have a good feeling you're going to love these pre-workout gummies just as much as me!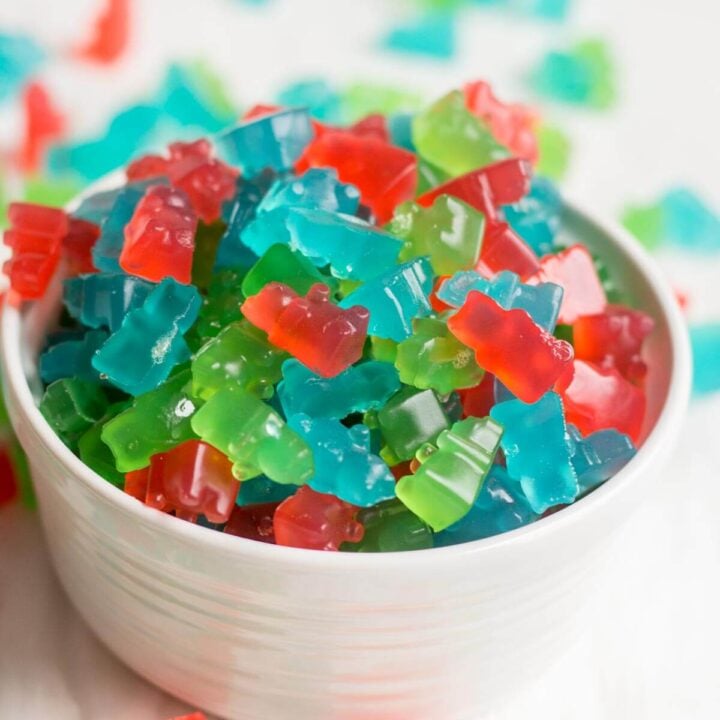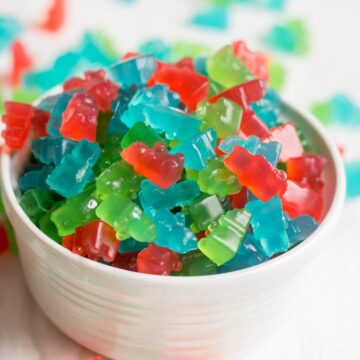 Pre-Workout Gummies
These healthy and easy pre-workout gummies will give you the boost of energy you need to start and push through your daily workout!
Print
Pin
Rate
Ingredients
1

serving of your favorite pre-workout mixed with 1 cup of water

4

tablespoons

gelatin

about 4 packs
Instructions
In a small saucepan, heat the mixed pre-workout powder with the directed amount of water on the directions over medium heat until steaming hot. There will me wisps of smoke coming of the liquid, just before boiling.

Lower the heat to the lowest setting and whisk in the gelatin one tablespoon at a time, making sure each tablespoon is fully dissolved before adding the next.

Once the gelatin is fully dissolved in the liquid, remove from the saucepan from the heat and use a dropper to fill the gummy molds, being careful to get as few bubble in each as possible.

Place in the refrigerator to set completely, about 10-15 minutes for smaller molds.

Pop them out of the molds and store in an air tight container in the refrigerator for up to 2 weeks.
Here are a couple of items I used to make today's recipe:
Pre-Workout Energy - Raspberry Lemonade
, Cellucor Pre-Workout Supplement
, Gummy Bear Candy Molds
Some of the links above are affiliate links, which pays me a small commission for my referral at no extra cost to you! Thank you for supporting What Molly Made!