Learn how to find a PCOS doctor who cares about healing the root cause of your hormonal imbalance. If you want help reversing PCOS symptoms naturally, a functional doctor or naturopathic doctor are great options to get personalized care through lifestyle adjustments and supplements.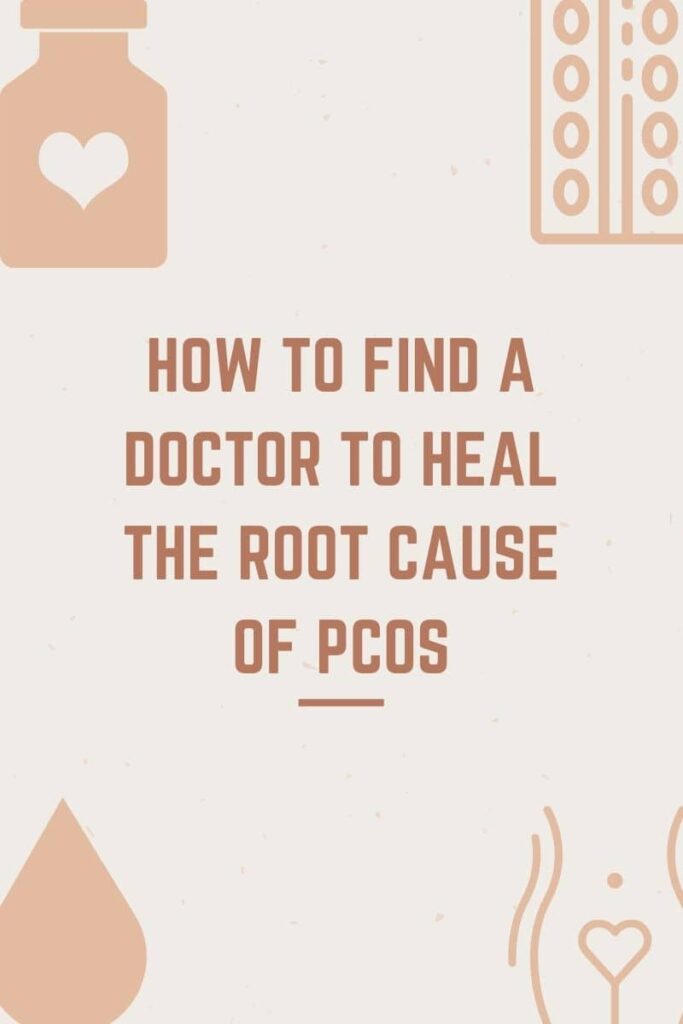 I've heard so many times that women feel frustrated with the healthcare they've received and it makes me so sad. Lack of willingness to run tests and immediate prescriptions of metformin and birth control are the main points of tension I hear from ladies.
How I found my functional CNP:
When I was diagnosed with PCOS I was so overwhelmed, then I met Julie Grafmeyer, CNP, and she was critical in helping me reverse my symptoms and even conceive our daughter on the first try.
Through a mutual friend, I ended up getting connected with Julie Graffmeyer CNP with CAPS Wellness Center. Prior to going into the office I filled out a questionnaire, and based on my answers, she requested labs. I did them and when we met for our first appointment we talked for 2 HOURS and she had a personalized plan based on my results.

I finally felt seen and understood. I had a healthcare professional advocating on my behalf and the labs showed I wasn't crazy. Here is more about the labs I had done and my results.
If you want to learn a bit more about PCOS from my doctor, watch this IGTV!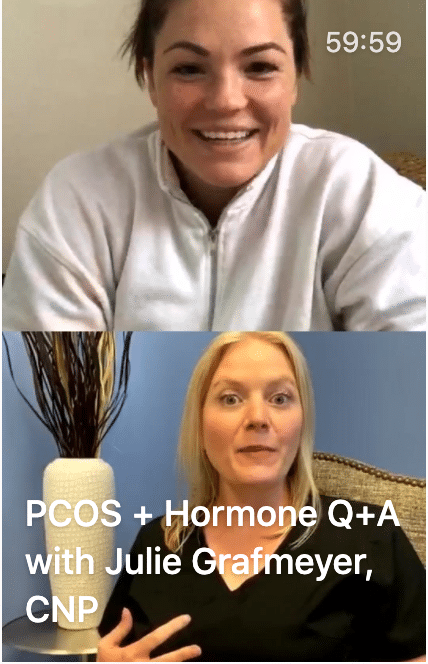 They're pricey, but worth it!
My best advice is finding someone who is going to be that person for you. They're pricey but worth every single penny to really know what's going on with you. A doctor like this will take the time to sit with you, understand your labs, and create a clear plan for healing the ROOT CAUSE of your issue, rather than treating the symptoms.

PCOS is a spectrum and not a one size fits all diagnosis. There are even different types of PCOS and the type you have will dictate your treatment plan. Knowing your blood work helps customize a plan for healing. It helps you choose the very best supplements for you.
In the long run it saved me money by dealing with the issue once and not needing ongoign treatment or specialty drugs. I highly recommend at least looking into it!
How to find a functional doctor or CNP:
Google 'functional medicine' + your city (i.e. functional medicine Columbus).
Read reviews (look for doctors that specialize in hormones if possible)
Call and get pricing.
A special resource just for you!
I've asked women all over the country to share their functional or naturopathic doctors with me. My goal is to continue to fill in this list until there's a doctor recommendation for every state in the US (and hopefully each country one day).
PS: If you're reading this and have a doctor to you love, shoot me an email (molly@whatmollymade.com) so I can add them to this list.
My hope is that wherever you are on your PCOS journey that you feel seen, heard and supported. I know how isolating and lonely it can feel. Know you aren't alone!
If you don't have access to a doctor right now, please sign up for my free email course where I share everything I've learned. (Note: I'm not a doctor, this is just my story!).
Don't forget to follow me on Instagram and tag me with @what_mollymade so I can meet you and hear your story.