This 24-hour trip to Frankenmuth will give you a full Christmas wonderland experience. It's the perfect day trip with family or friends. You'll get snow, old school carriage rides, comfort food and homemade candy. This weekend getaway does not disappoint.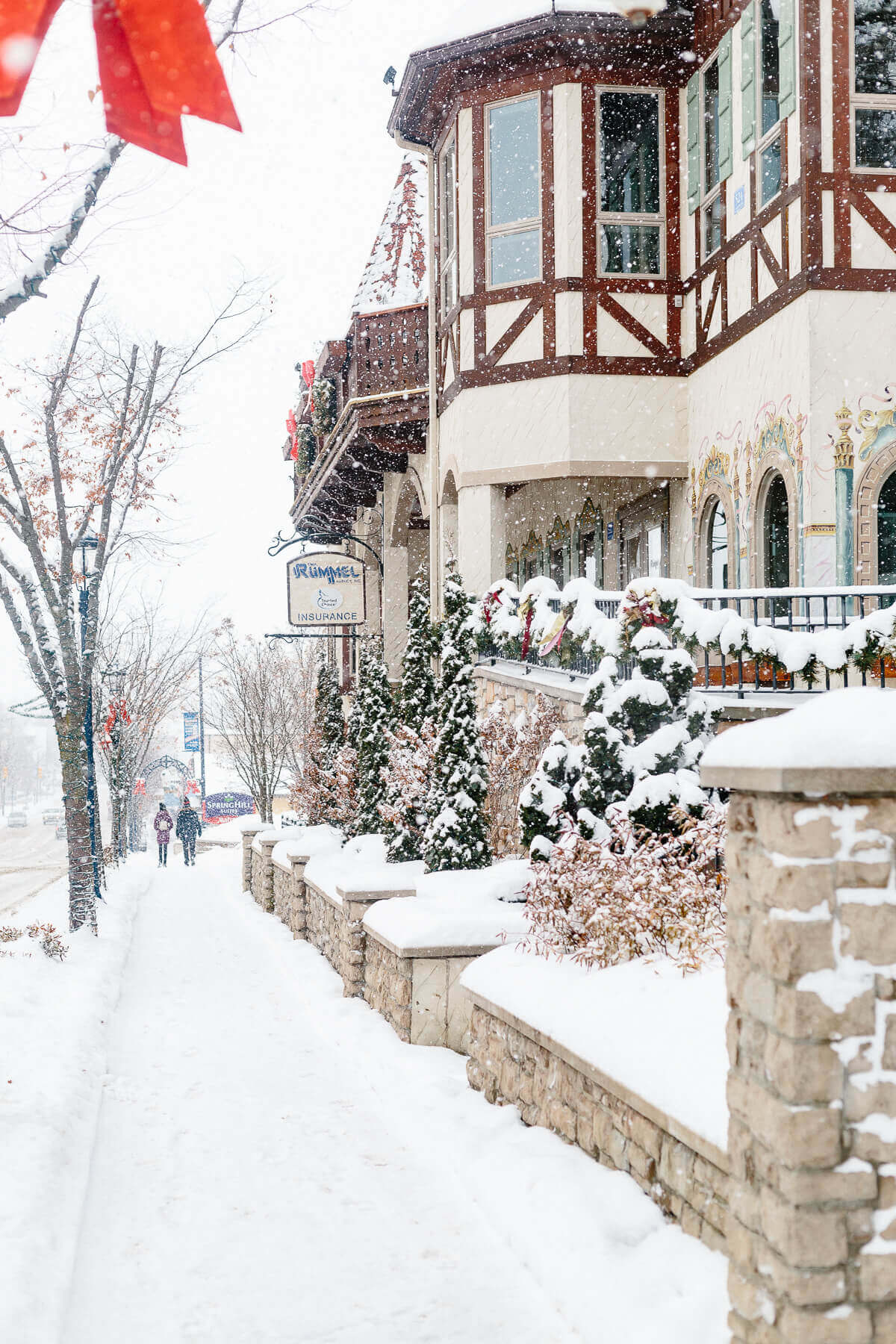 Zach and I had the most impromput trip last weekend! We packed up our bags for the day and headed to Frankenmuth, Michigan for a 24-hour trip, Christmas style.
To be totally honest, we weren't planning on following through with this trip. Zach's co-worker told him about it that week and we had a free weekend (so rare!) so we thought it would be fun to get away. So we booked the hotel the week before.
BUT, we both decided we had too much going on so we decided we'd have to go another year. I had some recipes I wanted to finish up and Zach had some clients he wanted to connect with so the trip would have to wait.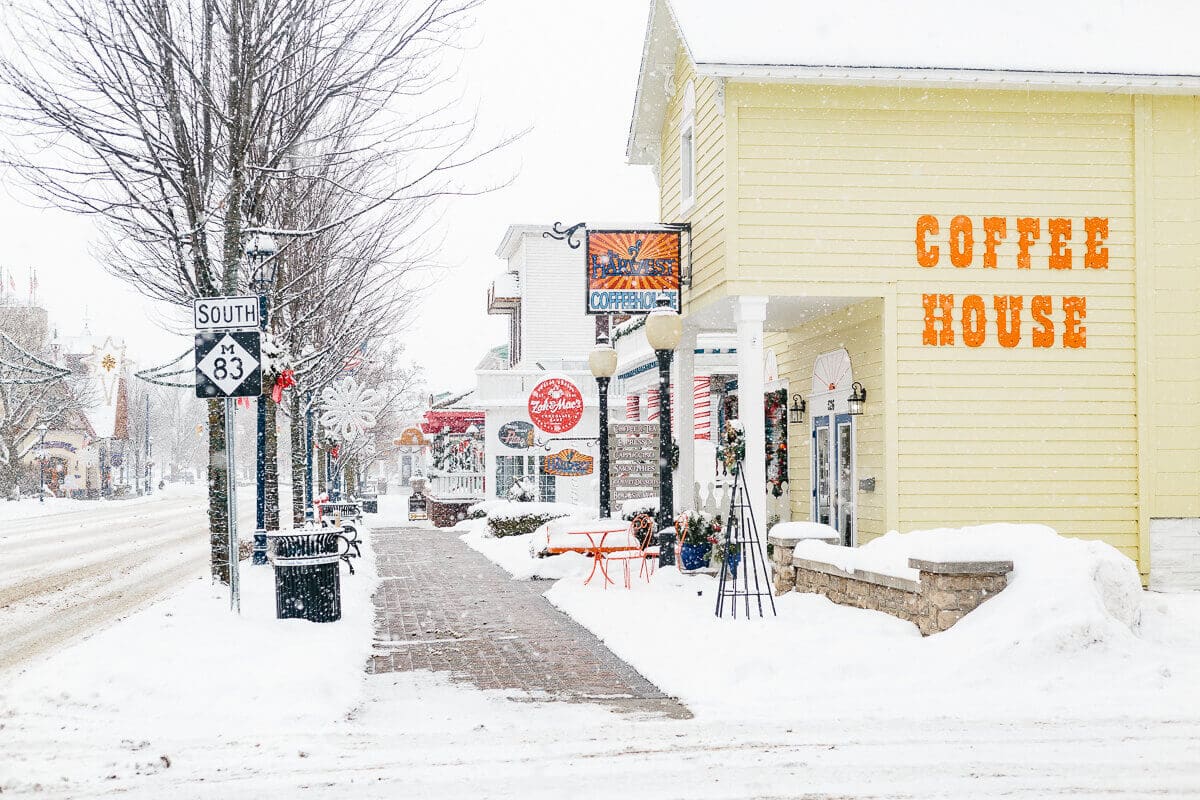 We both got super busy during the week and when Thursday rolled around we remembered we never cancelled the hotel room. Zach gave them a call and turns out we were two hours late. We couldn't cancel or get our money back.
I think it was the universe telling us we needed to take a break, slow down, find time for ourselves and really appreciate the season. This 24-hour trip was just what we needed.
It was the best thing that could have happened to us! Instead of working our butts off and spending time in our phones and computers thinking about checking things off the to-do list we spent the day catching snowflakes, watching homemade fudge being made, drinking hot coffee and watching giant snowflakes fall.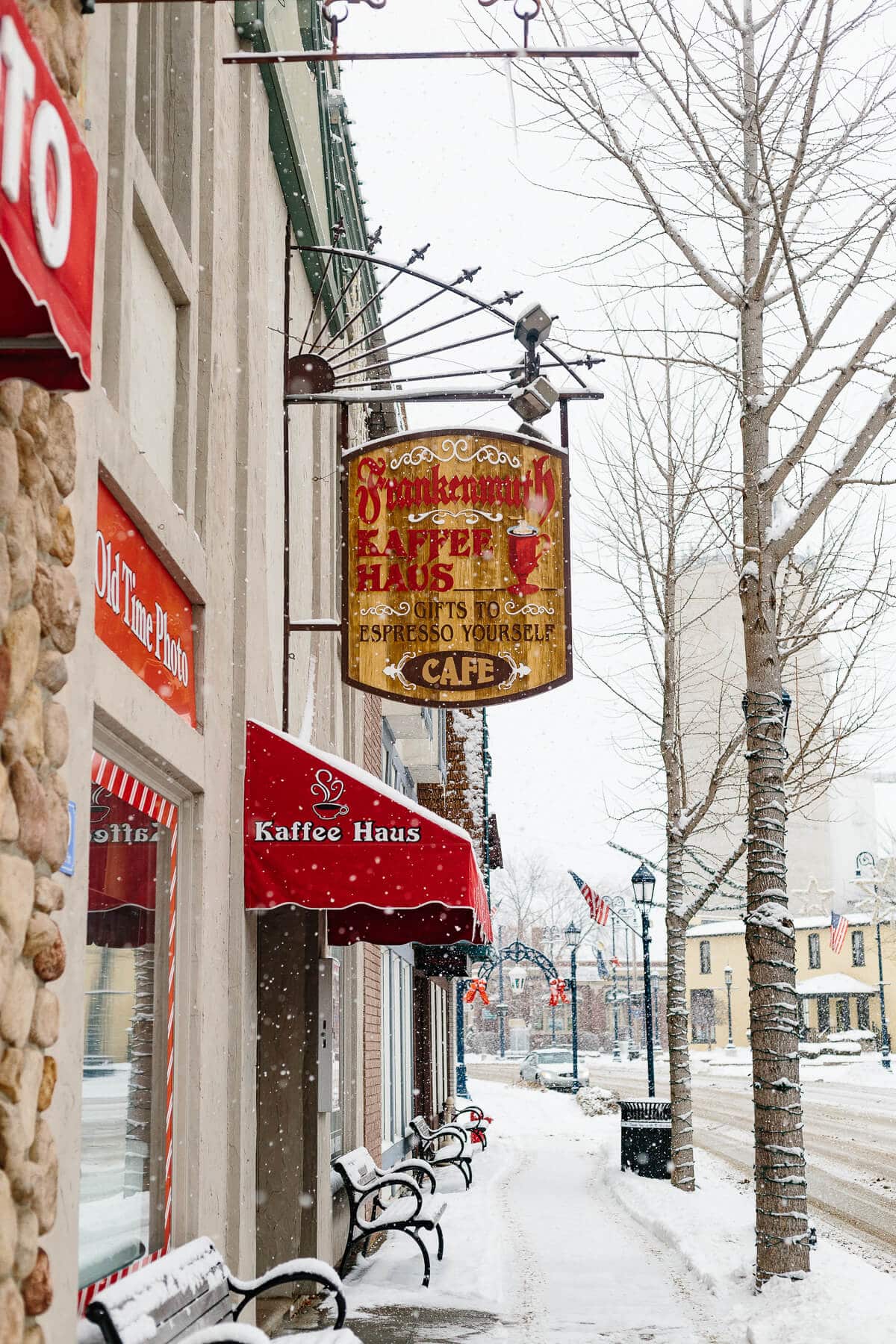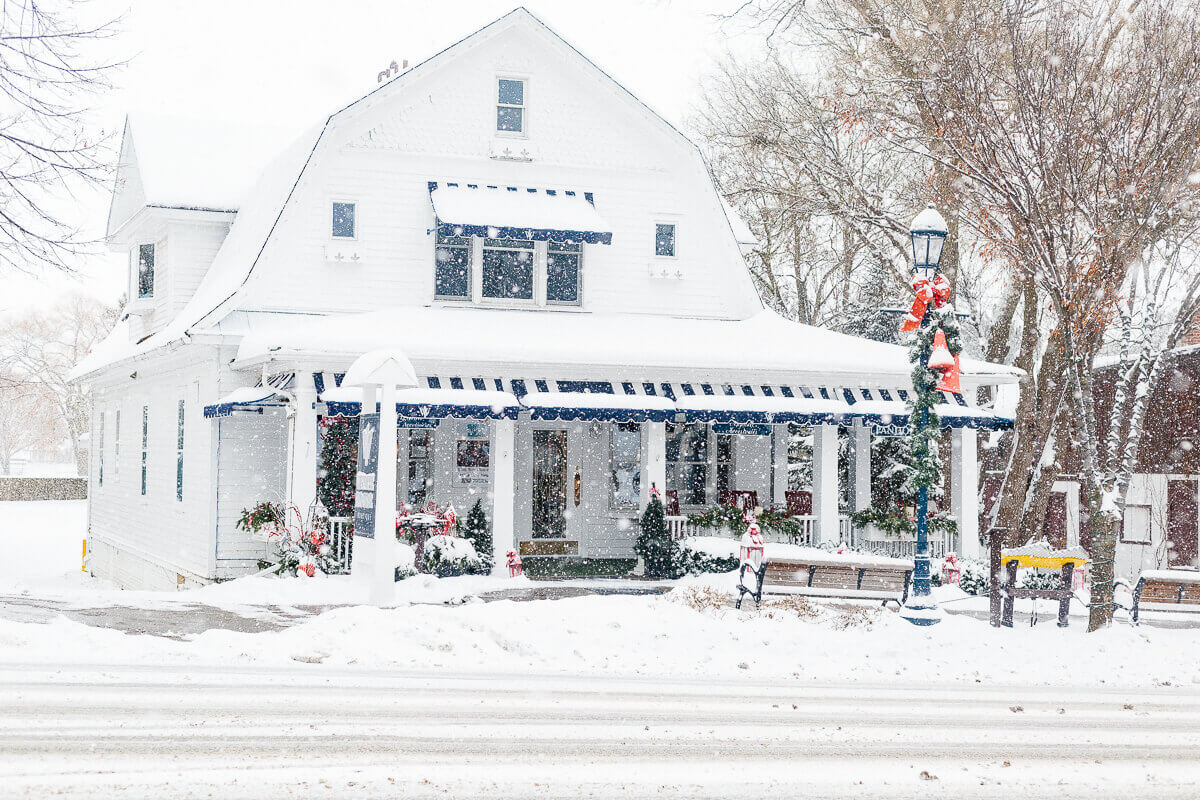 We both agreed not to look at our phones, unless we were taking pictures and it was so refreshing. This time of year can get crazy and the comparison trap is the last thing we both need.
There's nothing better than intentionally being in the moment with the one's we love. I'm trying to do this more and more lately and this 24-hour trip was the perfect time.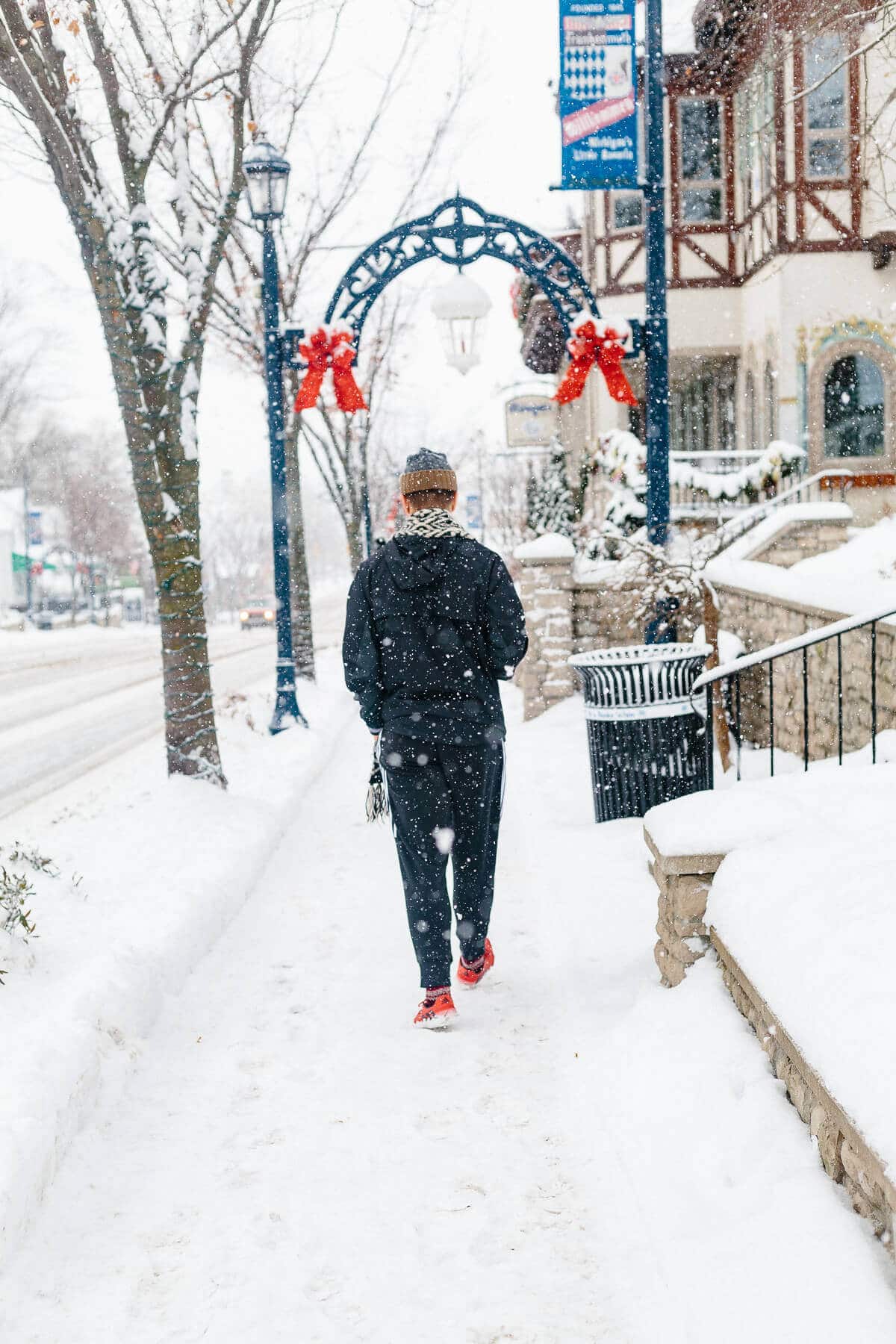 24-Hour Trip to Frankenmuth: What to Do:
Frankenmuth is a sweet little Bavarian town in central Michigan, home to an old German town, lots of fudge and the largest Christmas shop in the world. You can easily spend an entire day seeing all the sites! Here's what we did while we were there and what you should do too!
Visit the Kaffee Haus in the morning for a cup of joe. I got a chai tea latte with almond milk and Zach got an almond joy latte. All of their drinks are made with Ghiradelli chocolate and it was so good! They had windows and chairs right by the window and an old train running around the top of the store.
Walk down Main Street and stop in the local shops. There are so many old houses turned into old shops, perfect for last minutes gifts or stocking stuffers. Everyone was so nice!
Watch homemade fudge being made. There are a couple authentic fudge shops in town. We went to two and watched them made pounds of fudge right in front of us on large marble tables.
Eat lunch at Tiffany's. The inside of this restaurant was all wood with chandeleirs. It was pretty crowded but our service and food were amazing. I got a delicious Irish coffee!
Visit the covered bridge. There's something magical about this giant bridge. The color of the wood, the snow covering the top and sides, the quiet river it covers. Everything about it is gorgeous.
Visit Bronner's Christmas Shop. This is the largest Christmas store in the world! If you're looking for an ornament you're going to find it here. They have sections for trees, home decor and even a station to personalize gifts.
Finish the night with a coffee (or hot chocolate) from another local coffee shop and walk the streets to take in all the gorgeous Christmas lights.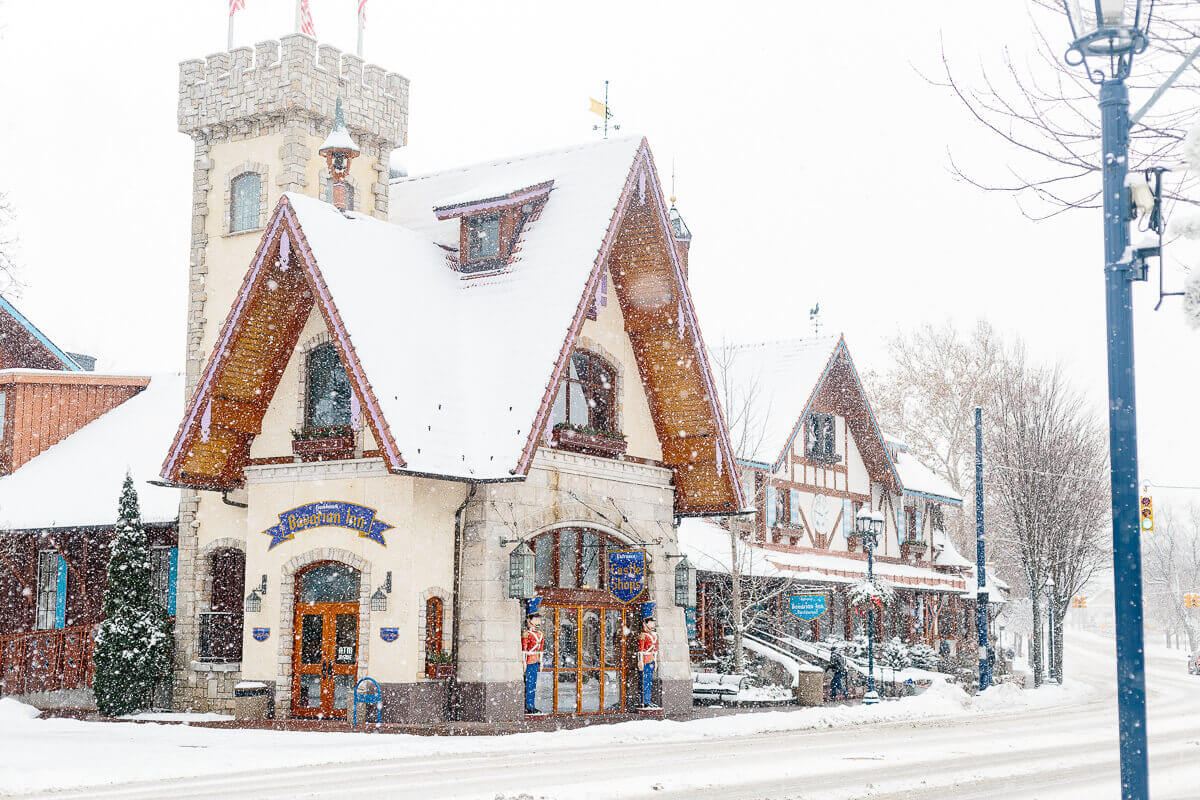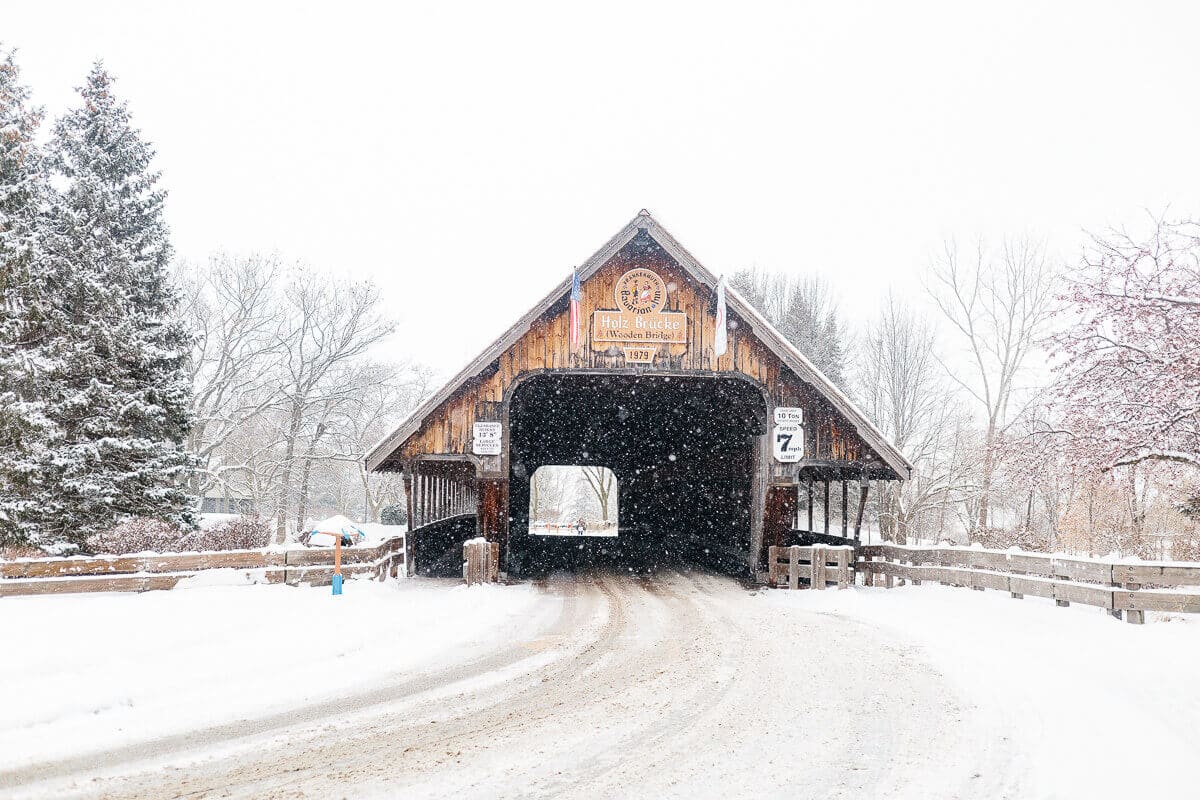 Zach and I like to work to travel and spend our free time experiencing things like trips and concerts. It's the best way to live! We're going to have to get creative when we get a puppy this summer, but we can bring him along!
If you need a weekend getaway, especially during Christmas, this place is for you! It's the perfect day trip. Just enough to do, but you won't feel like you're missing anything
Read more about Frankenmuth here.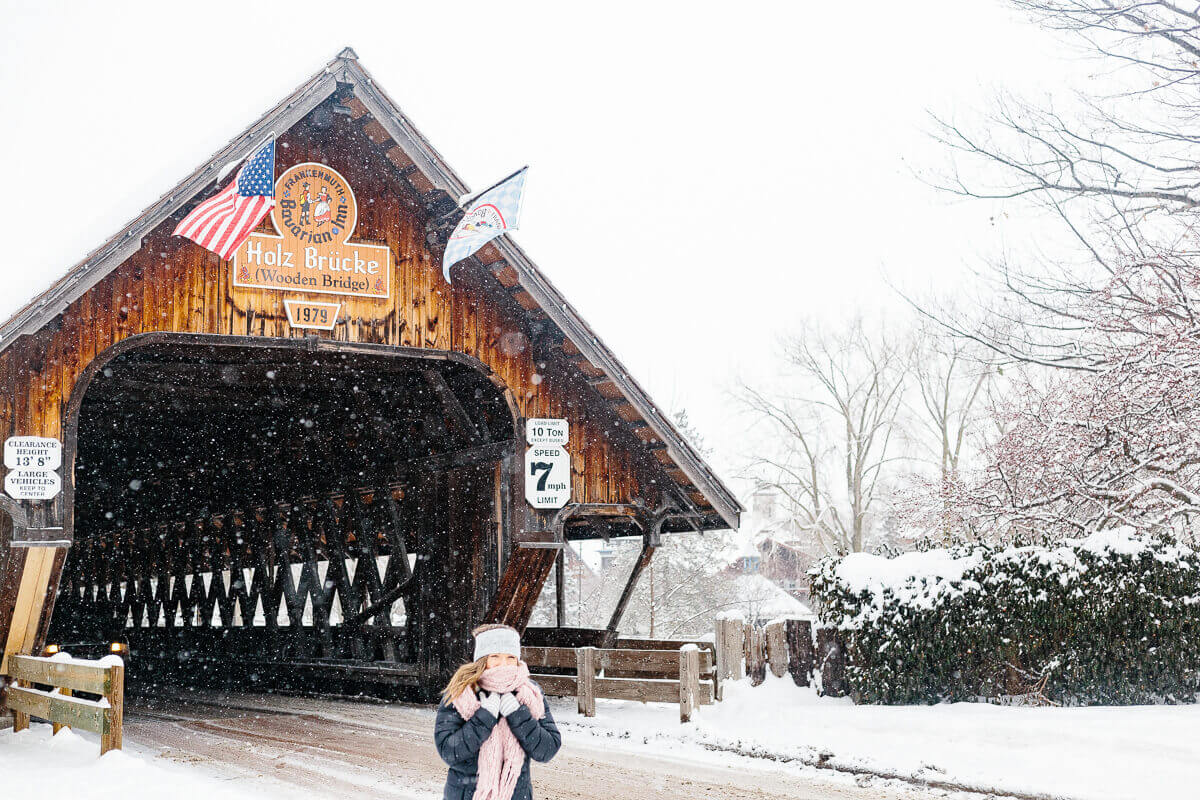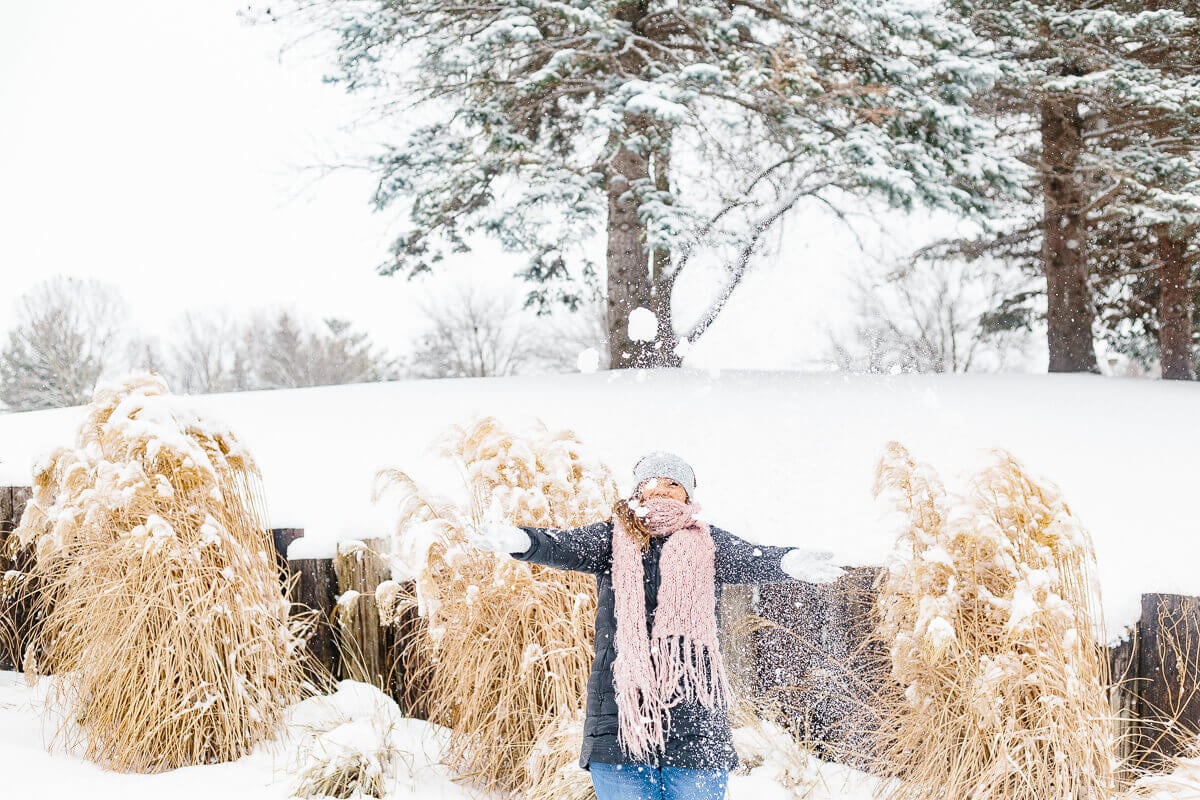 If you're interest in travel, check out some more of my travel posts from the last year including Ireland and Napa.
I hope more than anything you and your family have a warm and very merry Christmas!