I've decided that no birthday is complete without rainbow sprinkles.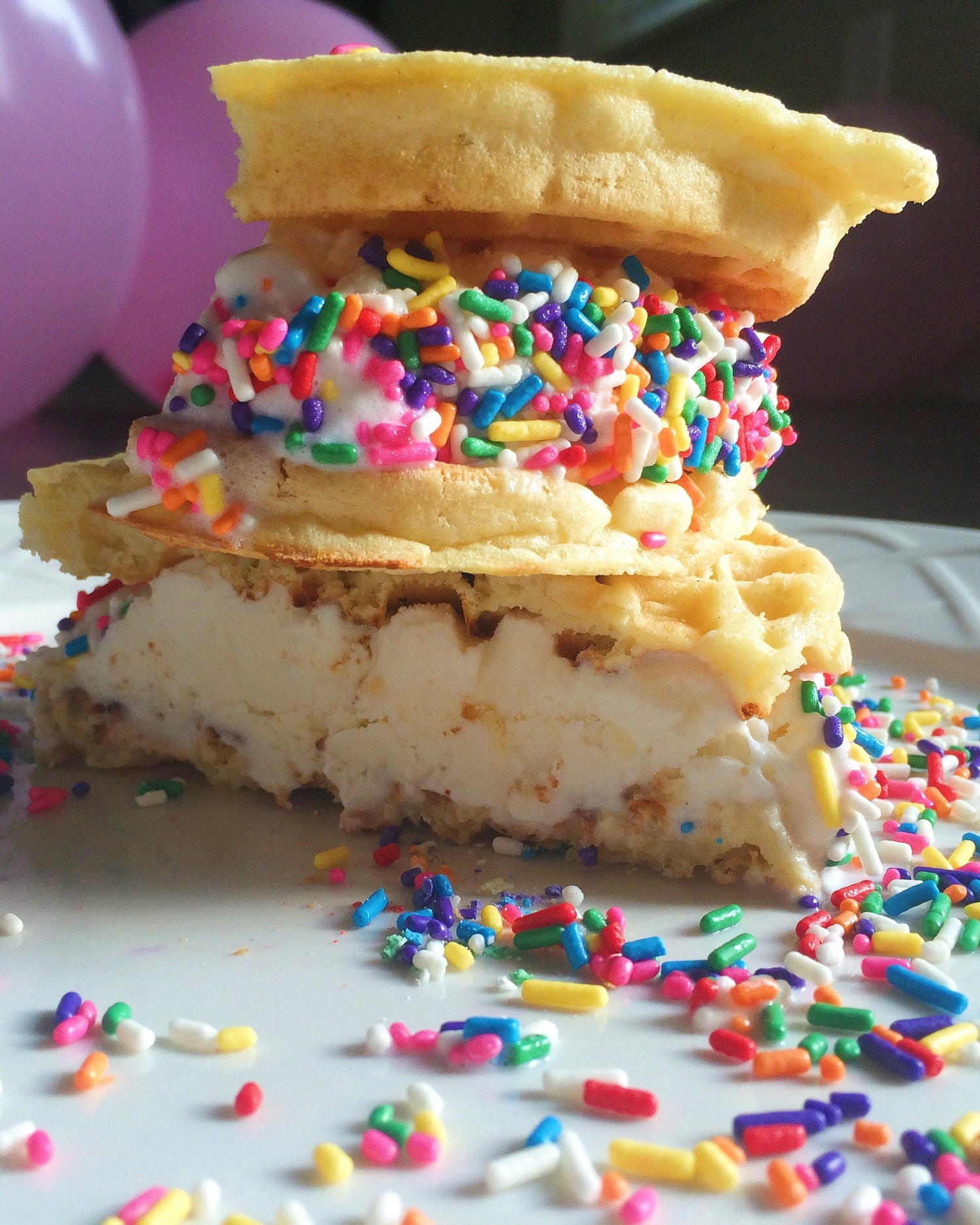 I celebrated the big 2-5 this weekend with all my friends. My amazing boyfriend, Zach, and Chelsea and all my other friends threw a surprise party for me and I was in shock!
I had absolutely no idea it was coming. Zach and Chelsea took me out to a restaurant for drinks and when we got back to my apartment there were 25 people waiting to celebrate. I have to say it was one of the best birthdays I can remember. I think it's gonna be a good year!
The next day Chelsea and I decided to continue the celebration with Waffle Ice Cream Sandwiches. The more rainbow sprinkles the better in my book.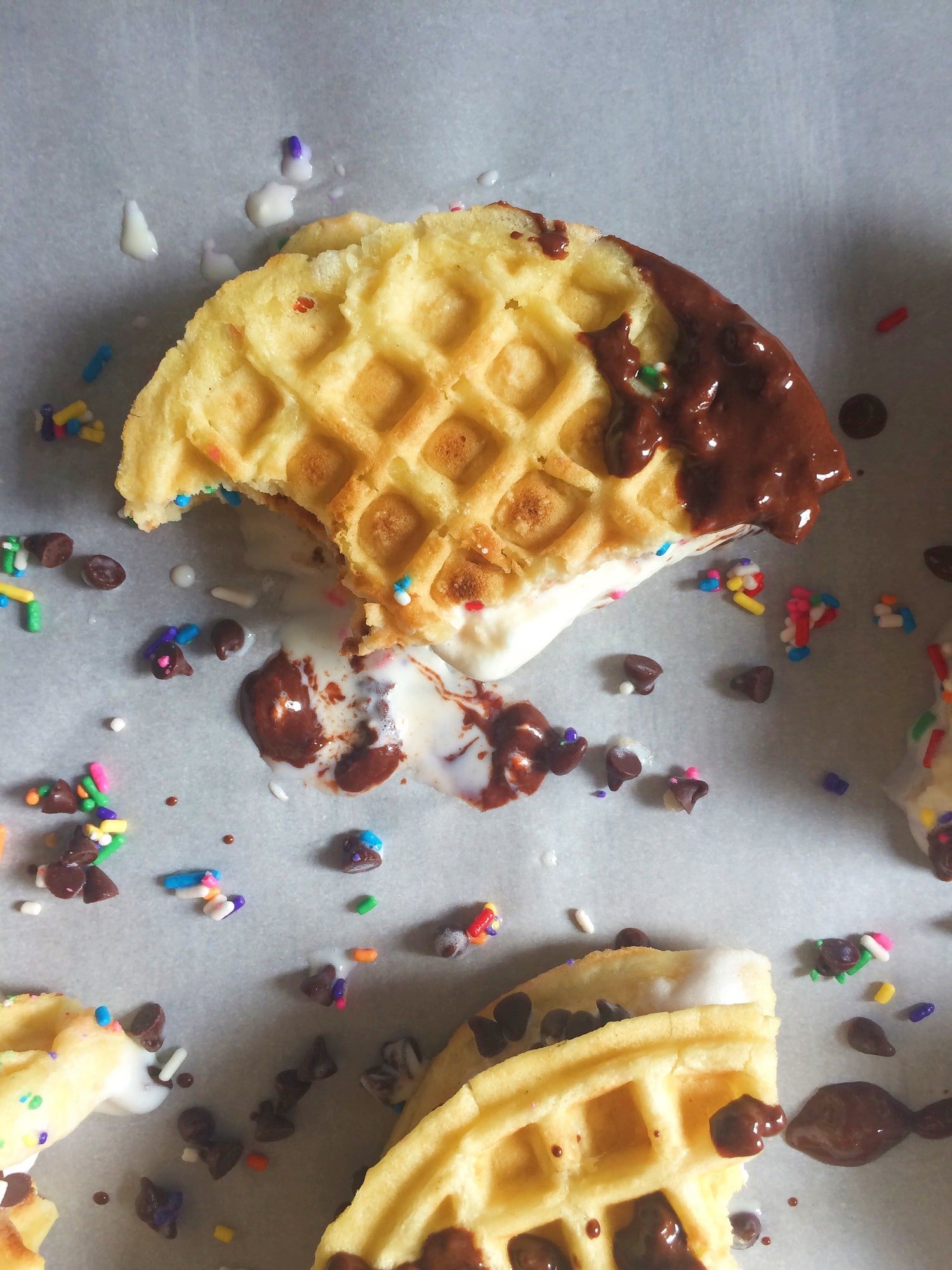 When Chels and I would hang by the pool when we were younger I would order a small cup of rainbow sprinkles to eat. Yes, you read that right. I ate rainbow sprinkles plain. Out of a bowl. With a spoon. It's okay, you can judge.
I no longer do the plain sprinkles thing, but I do still put them on anything when I get a chance. My boyfriend's family has been making Waffle Ice Cream Sandwiches for years and he recently introduced me to them and I was hooked. Of course I had to add sprinkles, especially for my birthday! The warm and crunchy toasted waffle is the perfect placeholder for the cold and creamy ice cream.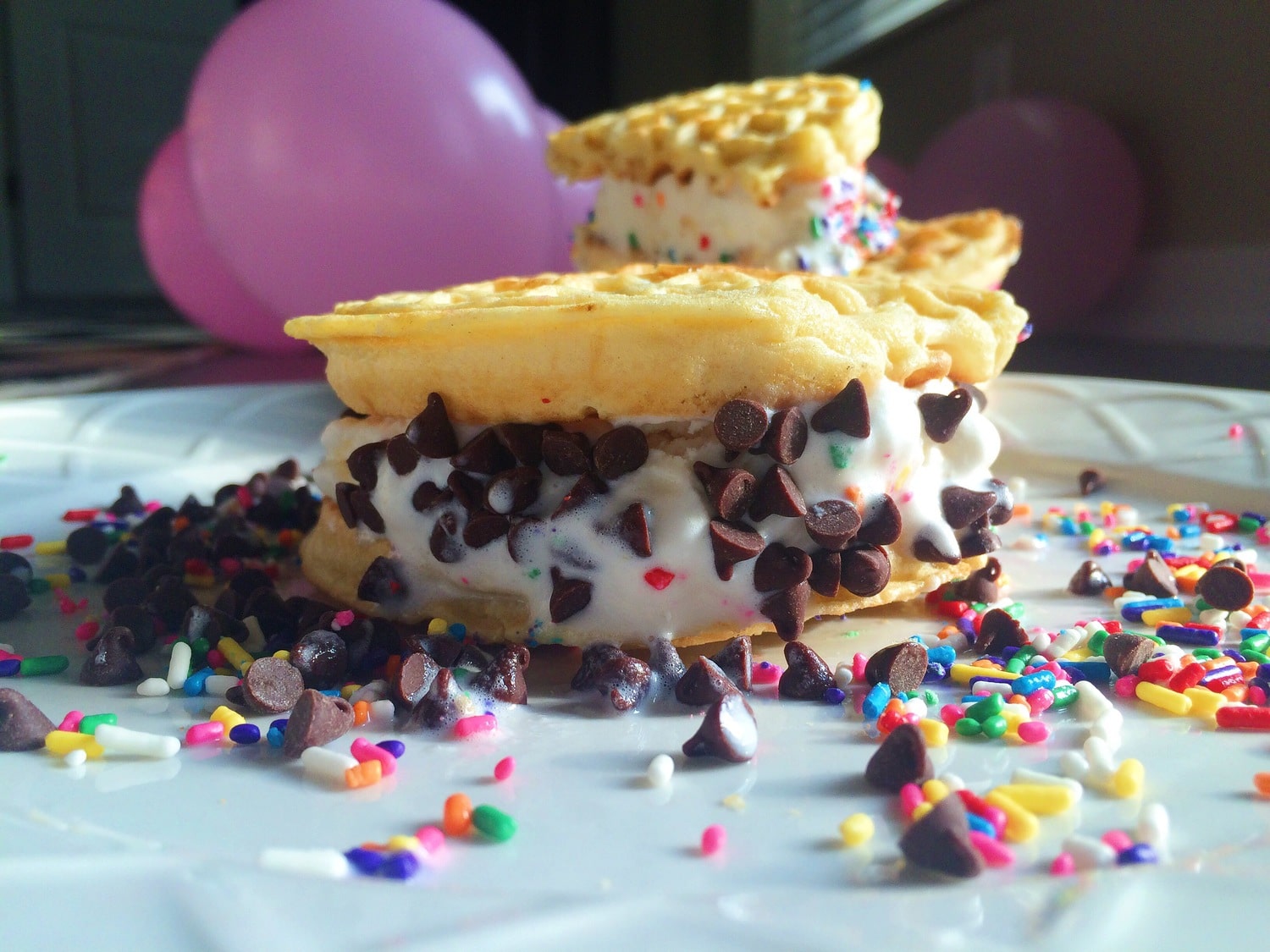 They're so unique and delicious. The best part about them is that they are literally the easiest things to make. I personally like using frozen waffles because they taste so good and they're so quick, but if you're feeling ambitious you can absolutely make them homemade. Scoop your favorite ice cream in between and wa-la! you've got a dessert everyone will love.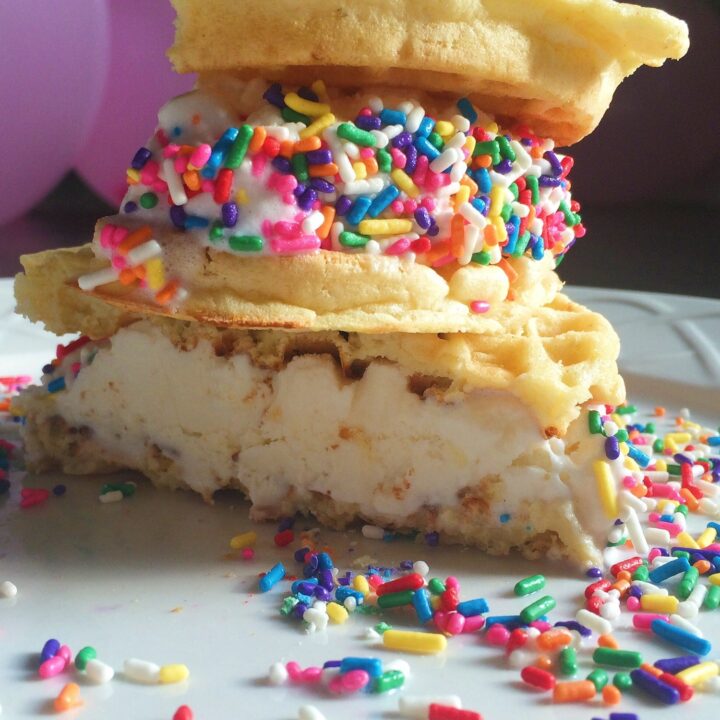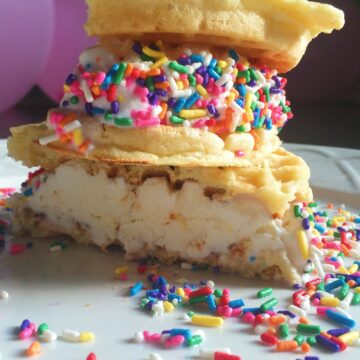 Ingredients
Frozen Waffles

Vanilla Ice Cream

Rainbow Sprinkles

Mini Chocolate Chips
Instructions
Toast the waffles until golden brown and crispy and let them cool for approximately 5 minutes.

Scoop ice cream on top of one waffle and create a sandwich on top with the other.

Add your favorite toppings and serve immediately.