Sweet and smoky roasted corn blended with all of your favorite guacamole ingredients and a touch of creamy goat cheese make a dreamy dip you'll seriously consider eating with a spoon.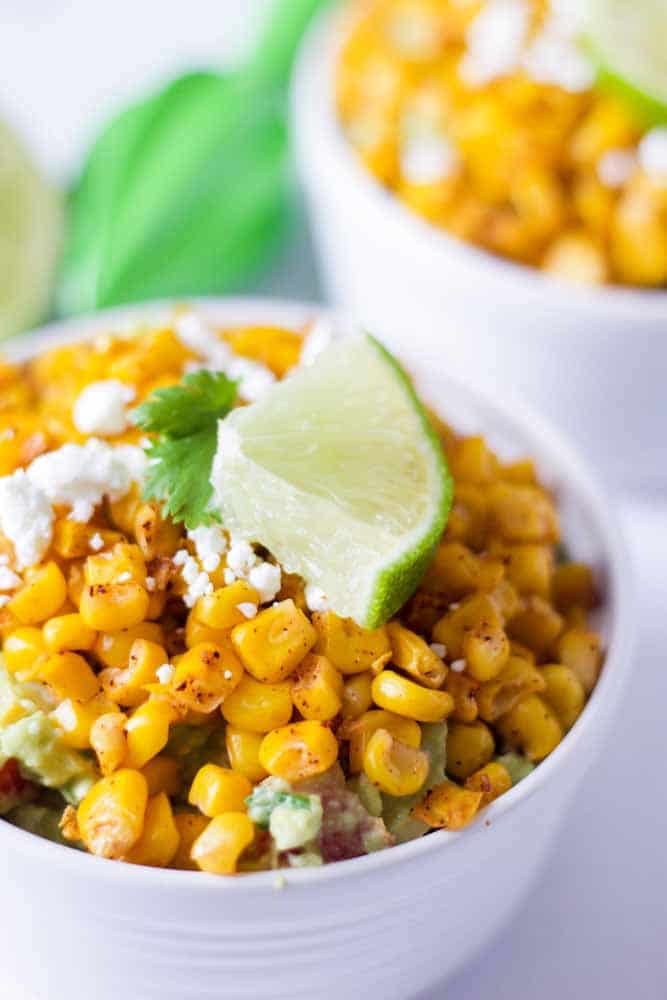 Holy smokes is this guacamole good. I know what you're thinking, corn makes sense in guacamole, but goat cheese? Weird. Buy you GUYS! It is not weird tasting. I promise. It's light and creamy and gives this guacamole a depth of flavor that's delightful.
It will make all your Cinco de Mayo dreams come true.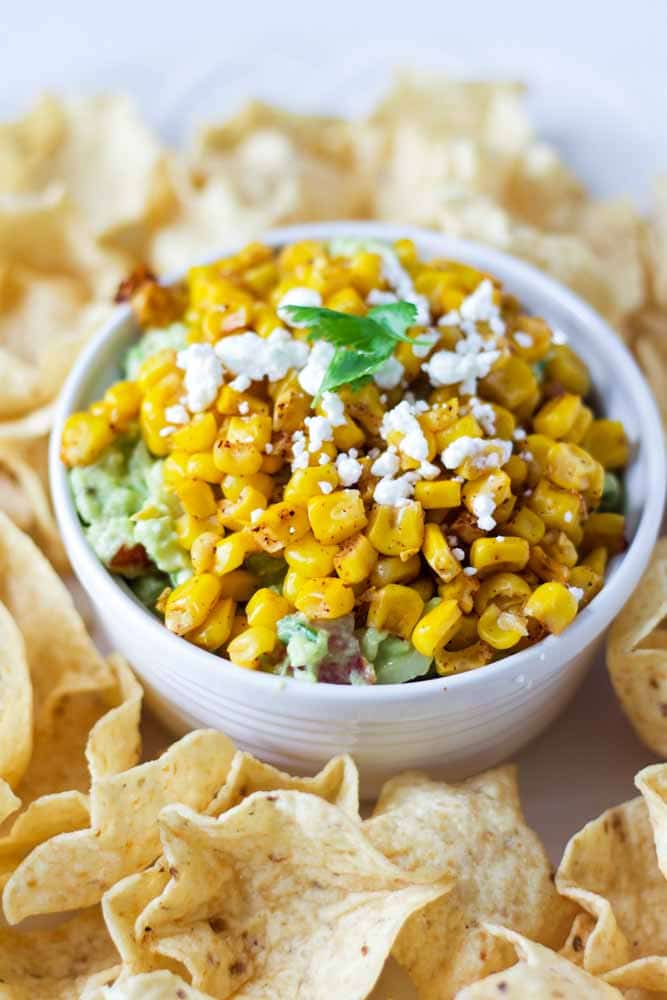 I started with the corn and cut it off the cob. If you don't have corn or it's not fresh at your grocery store you can absolutely used canned corn. Just drain it and rinse it first. Toss the corn with with cumin and chili powder, throw it in the oven and toast them up. They look gorgeous when they come out of the oven! The yellow and red are so vibrant.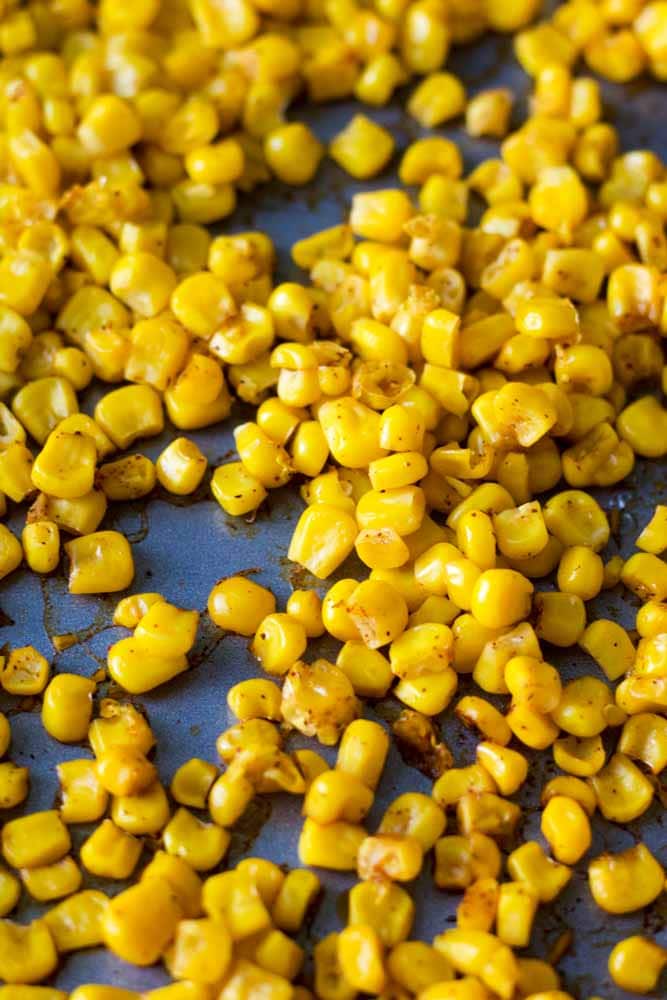 Next you whip up the guacamole base. There isn't anything special to the base, just your regular avocados, onion, tomato, garlic, cilantro, lime juice and salt. In my opinion, the secret to really good guacamole is just the right amount of lime juice and sea salt. The sea salt is key to really make all of the flavors in the guacamole pop!
It's got to be what Chipotle uses in their guac. It's just magical and this guac tastes just like it.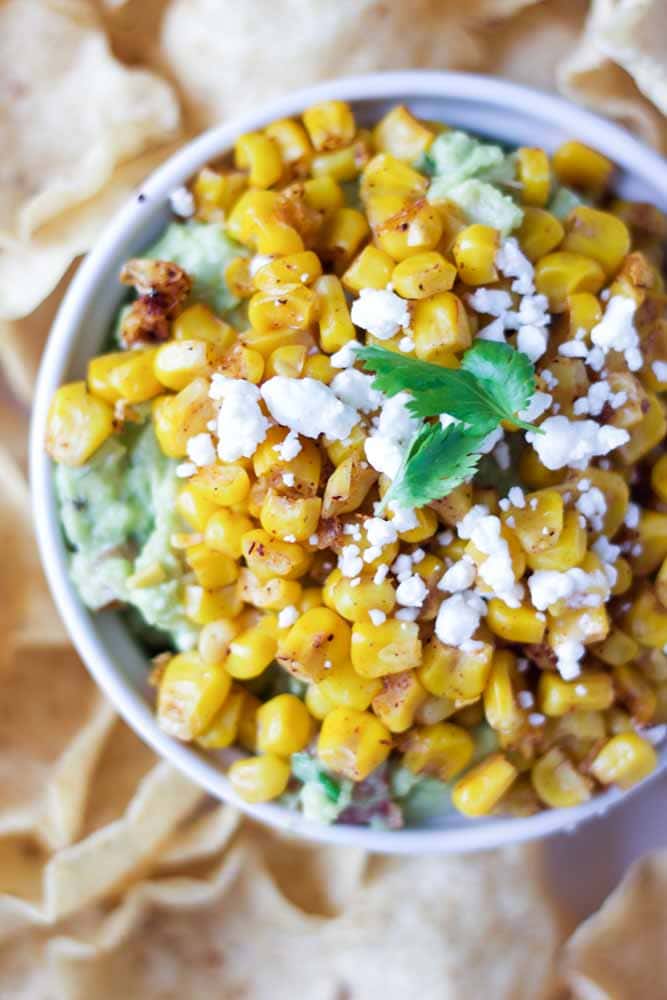 But why stop there? Why not add goat cheese and the roasted corn we just made? Best. Idea. Ever.
Stir in the goat cheese gently so you don't whip it all in so you can't see it. You can mix the corn in and serve but I thought it was too pretty not to show off.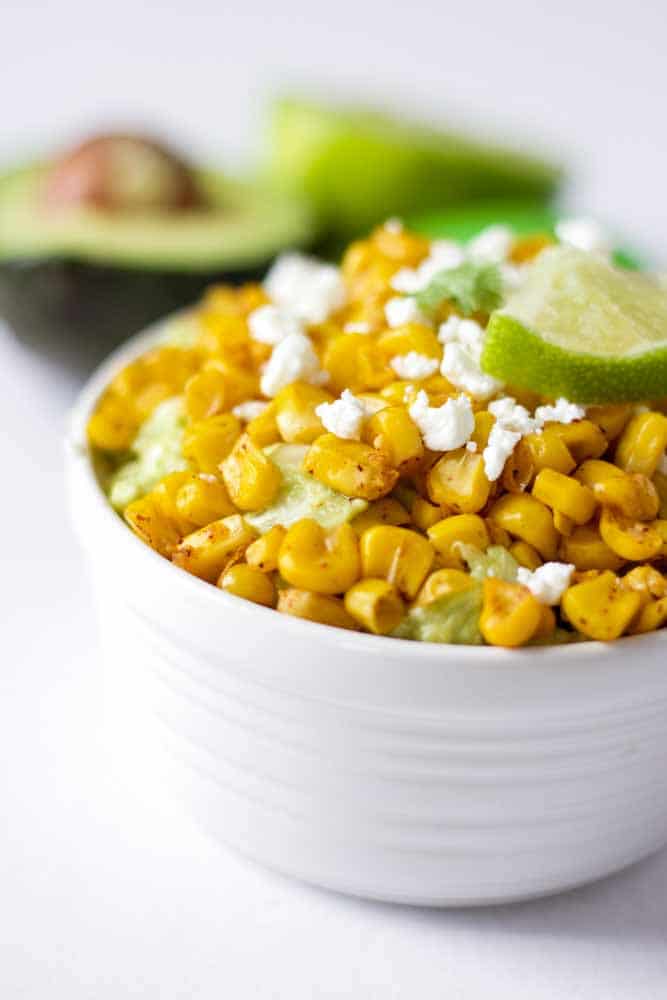 When serving, spoon all the guacamole into a serving dish, top with lots of corn and sprinkle with a little more goat cheese for good measure?.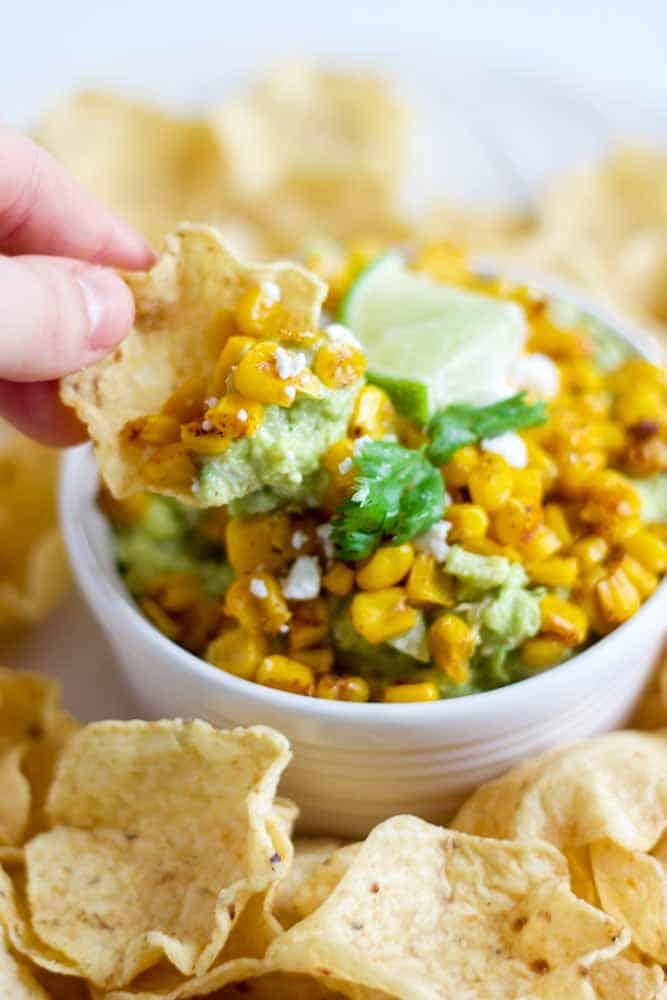 I have a really great feeling you're going to love this.
If you love impressing all your friends at a party....
If you love Chipotle's guacamole...
If you love goat cheese and roasted corn....
This guacamole was made for you.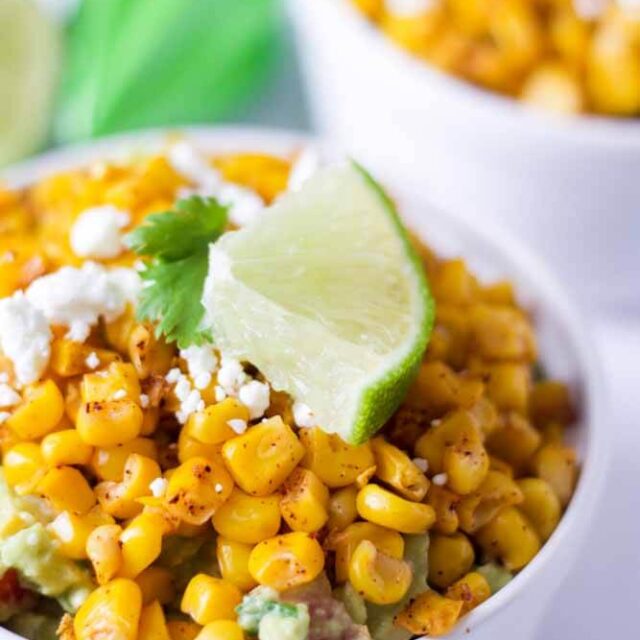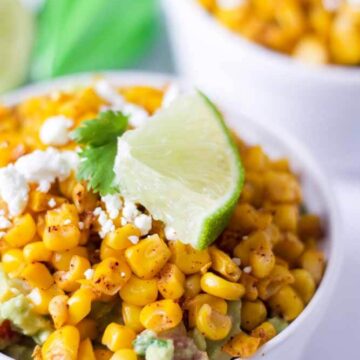 Ingredients
2

corn cobs

or 1 can of corn

1

teaspoon

cumin

½

chili powder

1

tablespoon

olive oil

4

avocados

¼

white onion

chopped

1

cup

roma tomatoes

chopped

2

cloves

garlic

minced

juice from 1 lime

2

tablespoon

cilantro

¼

cup

goat cheese

sea salt
Instructions
Preheat oven to 400 degrees. Toss corn with olive oil, cumin and chili powder, place on baking sheet and bake for 15-20 minutes, or until corn is turning brown in color

While it's baking, cut avocados in half and scoop out avocado center into mixing bowl and mash it with a fork. Mince the white onion and garlic and dice the tomato. Add to the mashed avocados, squeeze in lime juice and mix well. Add in cilantro and goat cheese and mix until just combined. Add sea salt and mix well.

When the corn is cooled add to top for serving or mix in to incorporate fully. Garnish with a lime wedge, cilantro or more goat cheese if desired.