In one of my Friday Finds posts I mentioned a sweet and savory hummus that I fell in love with and wanted to try. But because this month all I can think about is pumpkin everything, I decided to go that route.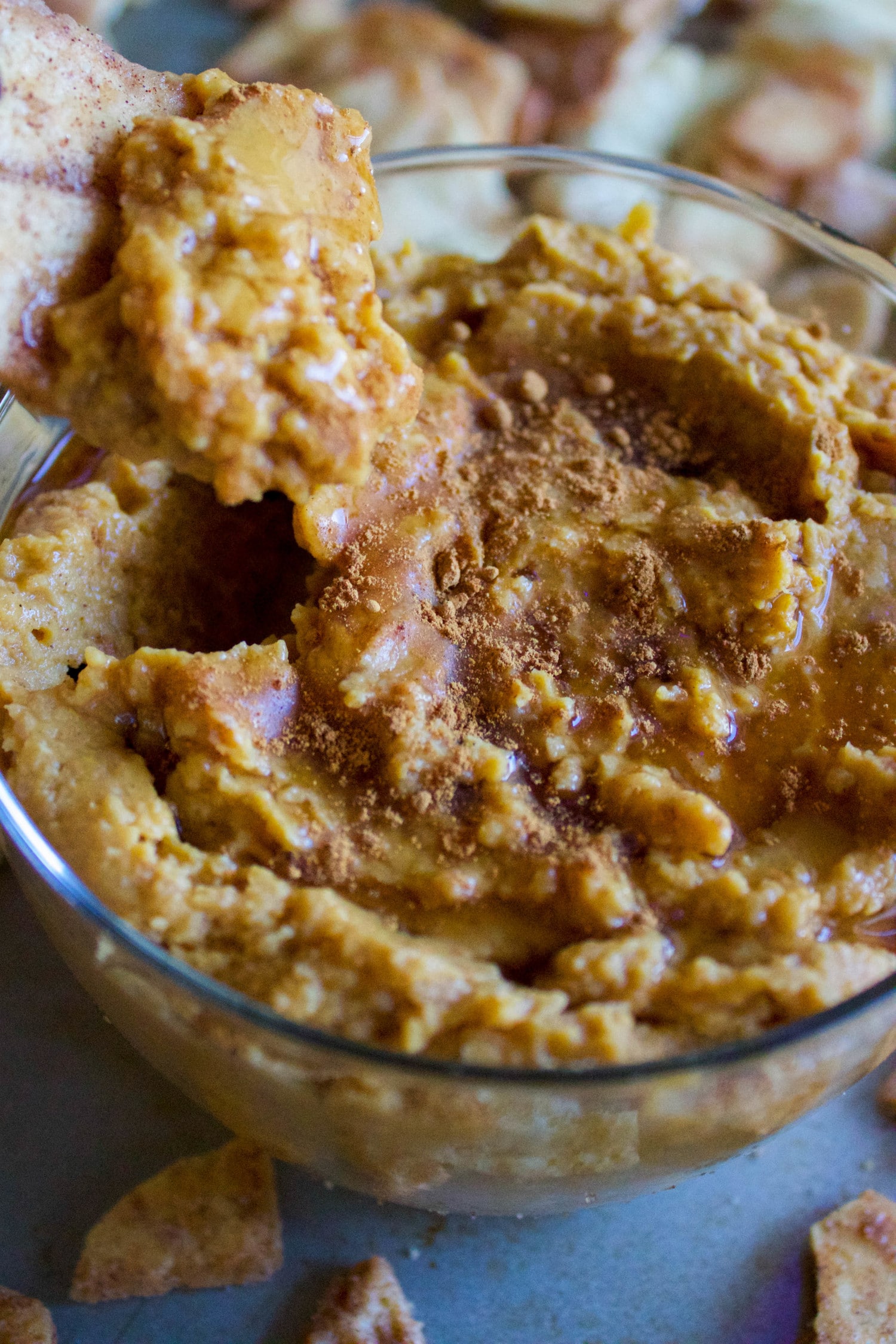 One of my favorite things about fall are bonfires. Weekends in high school consisted of Molly and I going to friends and cozying up outside by a fire.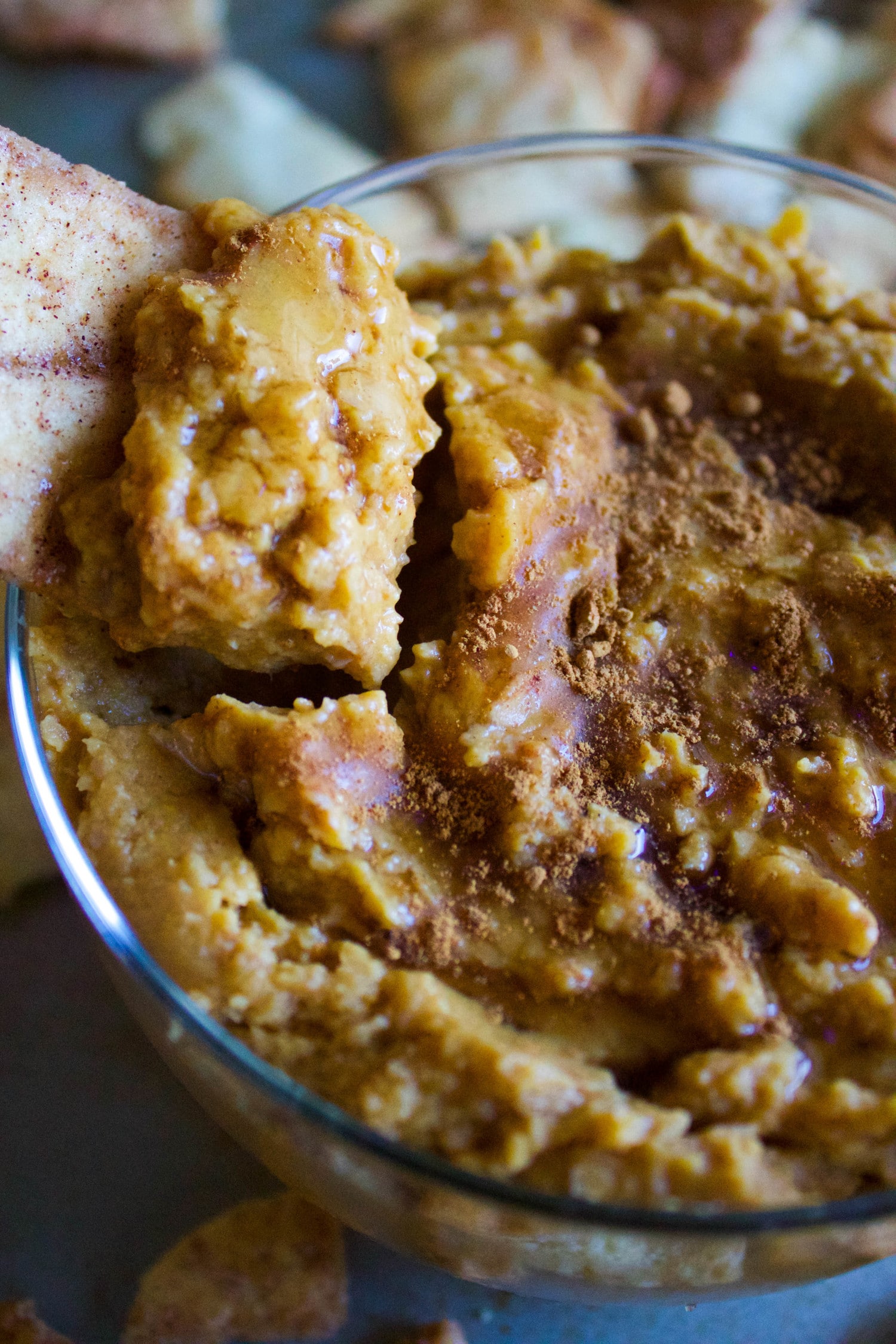 One especially memorable night we started at a friend's bonfire that was near Molly's house and as far as her mom knew that was our only stop. But me being so mischievous, I convinced Molly we should drive 30 minutes to another friend's house after the bonfire.
When 1 am rolled around Molly and I were racing home after a fun night, but Molly's mom caught us trying to sneak back in. This is where the flaw in the plan happened. We didn't discuss what we were gonna say when her mom drilled us and we totally got busted.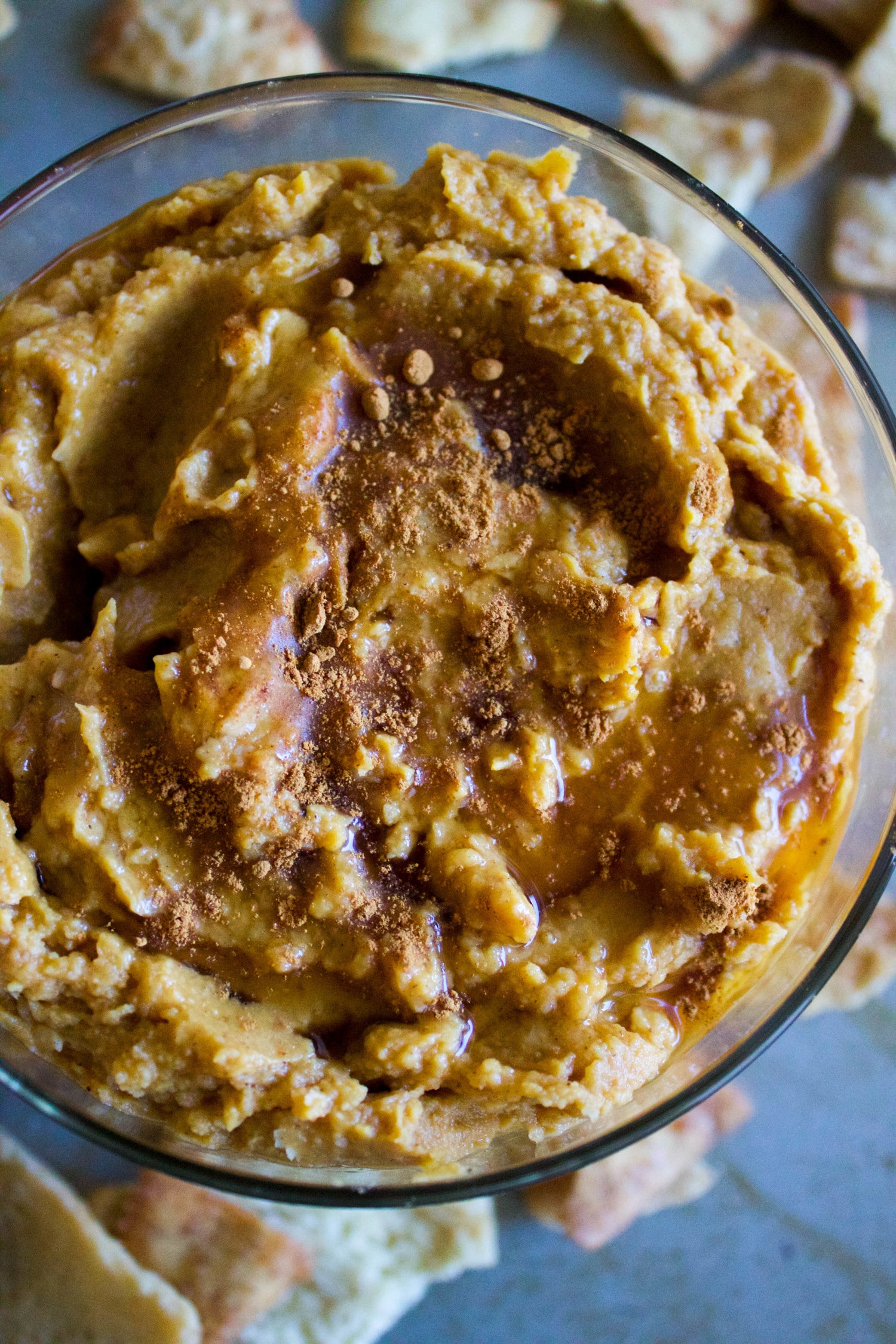 It's one of those moments that isn't funny at all at the time, but it's great to laugh about now. When we both have kids they won't get anything past us. We've pulled every trick in the book!
One of my other favorite things about fall are figs. For some reason I've been having trouble finding fresh figs this season. But it's okay, because this epic recipe doesn't need them! Fresh or dried, the figs add a sweetness to the hummus that makes such a tasty difference. Oh and anything with pumpkin pie spice is blog worthy.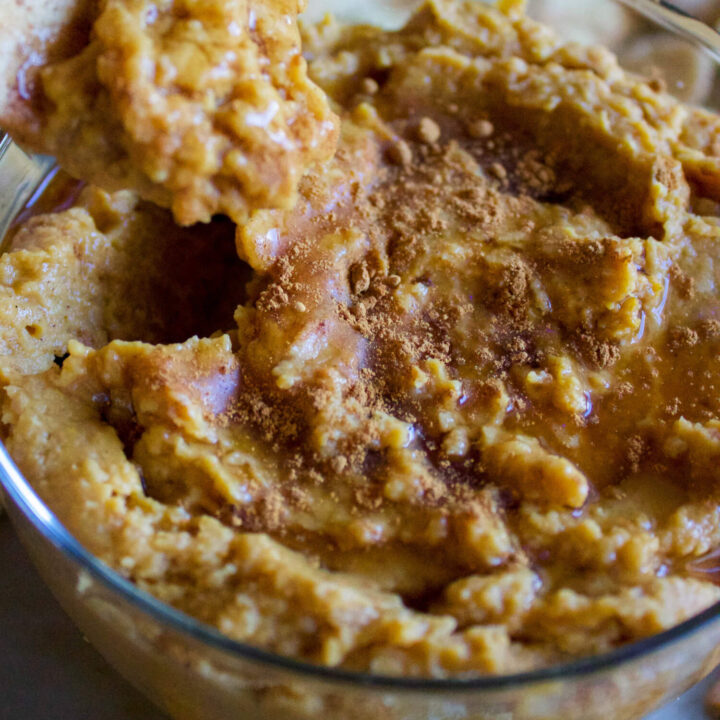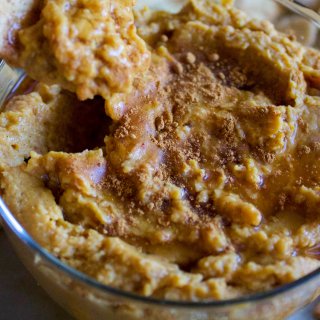 Ingredients
2

cans garbanzo beans

drained and rinsed

1-15

ounce

can pumpkin puree

5

dried figs

2

tablespoons

tahini

1

tablespoons

lemon juice

2

tablespoons

coconut oil

1

tablespoon

cinnamon

1

teaspoon

pumpkin pie spice

2

tablespoon

maple syrup

1

cup

warm water

Cinnamon and maple syrup for garnish
Instructions
Soak the dried figs for a few minutes in the warm water to soften them.

Add water, figs, and pumpkin to your food processor. (I can't live without my Vitamix!)

Once smooth, add the remaining ingredients and blend until smooth*.

Serve with Cinnamon Sugar Pita Chips and ENJOY!

*Note: If you're hummus is not blending easily, add some water to adjust the thickness.