This chocolate buttercream frosting is perfect! It's light, fluffy and has a deep and rich chocolate flavor that makes it perfect for cupcakes, cakes and even cookie bars! Of all the chocolate frosting recipes out there, this one is my go-to.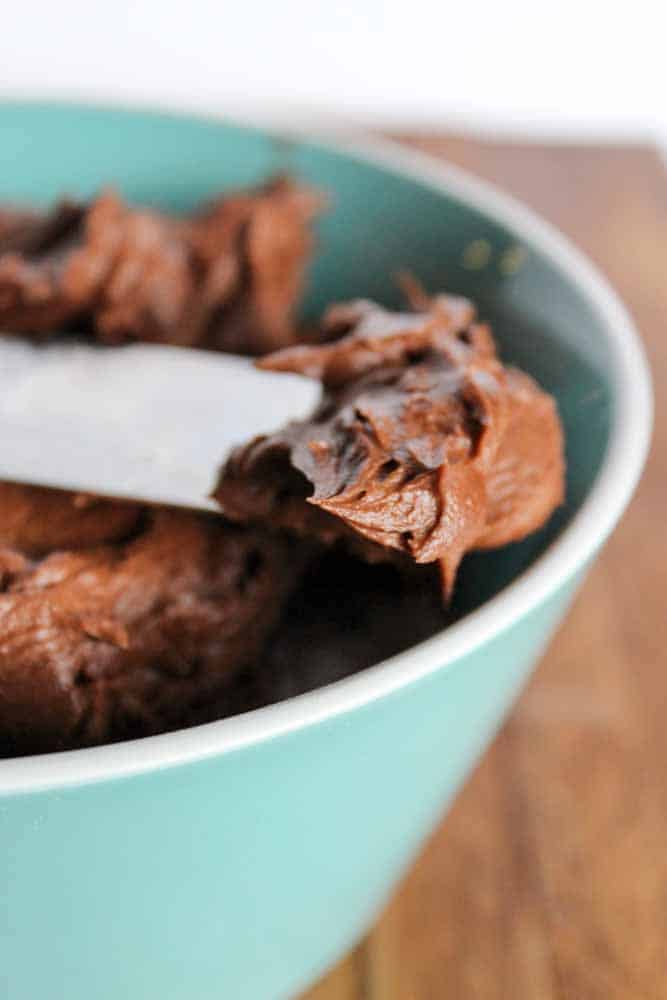 Seriously though, what doesn't taste better with chocolate buttercream frosting?
It's a welcome addition to any dessert I make. I especially like it on brownies, bars and cupcakes. Because I put this on so many recipes, I thought I should do a post about the intricacies of this delightful topping and why and how it's so good.
A couple reasons this chocolate buttercream frosting is so good:
The texture! It's so light and airy. You almost (almost!) don't realize you're eating something so rich.
The flavor! It's got a deep rich chocolate flavor that's sure to satisfy even the most intense chocolate cravings.
The flavor in this chocolate buttercream frosting comes from cocoa powder. Because this is the only flavor in the recipe, make sure you use good quality cocoa powder so the it really shines.
Now, for the texture. It's not easy getting a smooth and airy frosting! Trust me, I've made so many thick and chunky recipes in my day. They still taste delicious, but there is something about a light and smooth chocolate buttercream frosting that is the perfect compliment to that fluffy cupcake.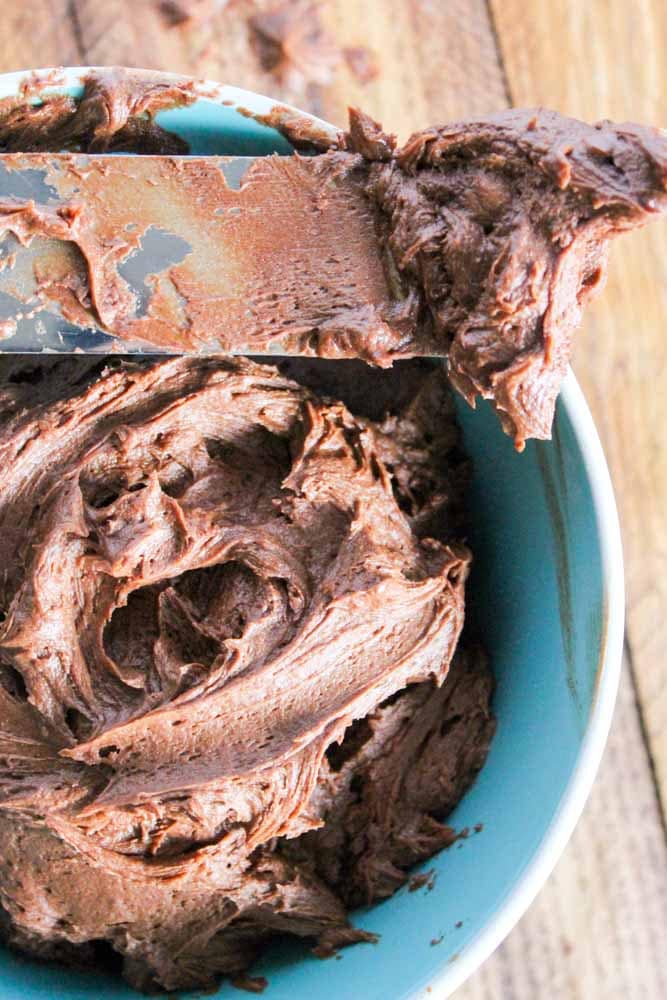 Because I've made these frosting fails, I thought I'd share the wisdom and help you skip the clumpy frosting attempts.
If you follow these steps, you will make a light and airy frosting every time. Perfect for piping and spreading on all those dessert goodies.
Make sure your butter is at room temperature. And that it comes to be that way naturally, not by using the microwave. You don't want half melty, half soft butter for this recipe. Because it's such a large portion of this recipe and what holds it all together, having patience and resting your butter on the counter to come to room temperature is crucial. You should be able to easily press your finger into the butter and leave a mark.
Whip the buttercream first. Using a handheld mixer or a stand mixer fitted with the paddle attachment, beat the butter by itself on high speed until smooth and creamy. This is what creates the light and airy base for the frosting by incorporating air into the butter.
Sift the powdered sugar and cocoa powder before incorporating. I've ended up with clumpy frosting by skipping this step. When you sift the sugar, it removes all of the clumps, making it easier to whip into the frosting.
I know this takes a little bit of patience because you have to wait for the butter to soften and sift the sugar, but these simple steps make all the difference!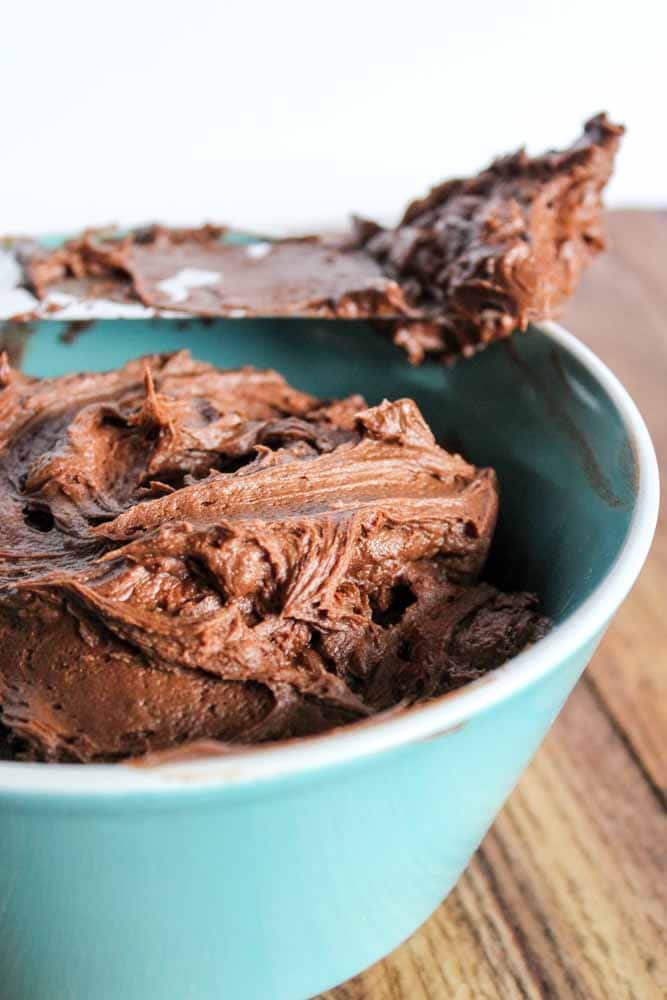 So what are you waiting for? We've got cookies, brownies and cupcakes to frost!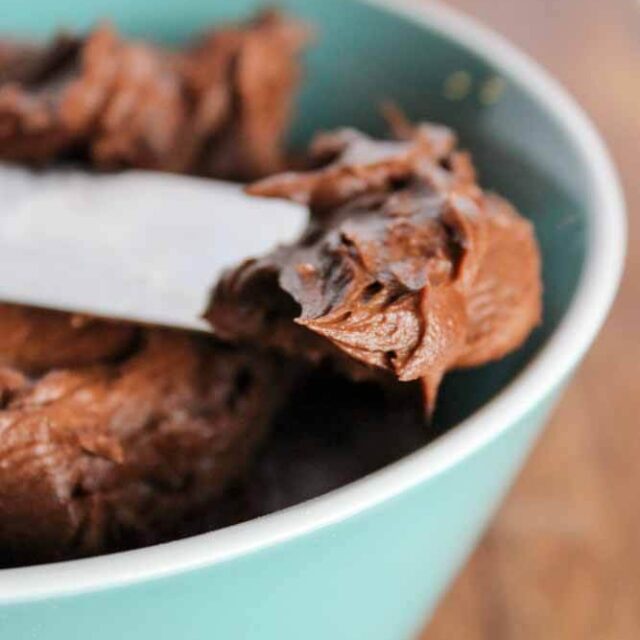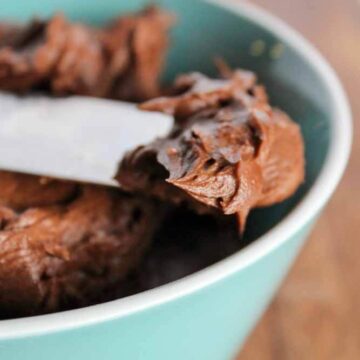 Ingredients
1

cup

2 sticks unsalted butter, softened

3

cups

sifted powdered sugar

2/3

cup

cocoa powder

1/2

teaspoon

salt

6

tablespoons

heavy cream

divided

1

teaspoon

vanilla extract
Instructions
Using a handheld or stand mixer fitted with a paddle attachment, beat the butter on high speed until smooth and creamy, about 2 minutes.

Turn speed to low and slowly add 3 cups of powdered sugar, cocoa powder, and salt. Beat until well combined, about 2 minutes.

Increase mixer to medium speed and add vanilla and cream. Turn mixer to high speed and beat for 1 minute. Depending on thickness, you may need to add up to 1/2 cup additional powdered sugar.
Products featured in this recipe:
(May Include Affiliate links)