I drink protein shakes like it's my job. It might as well be my middle name. Molly Protein Shake Leonard. It's got a nice ring to it, don't ya think?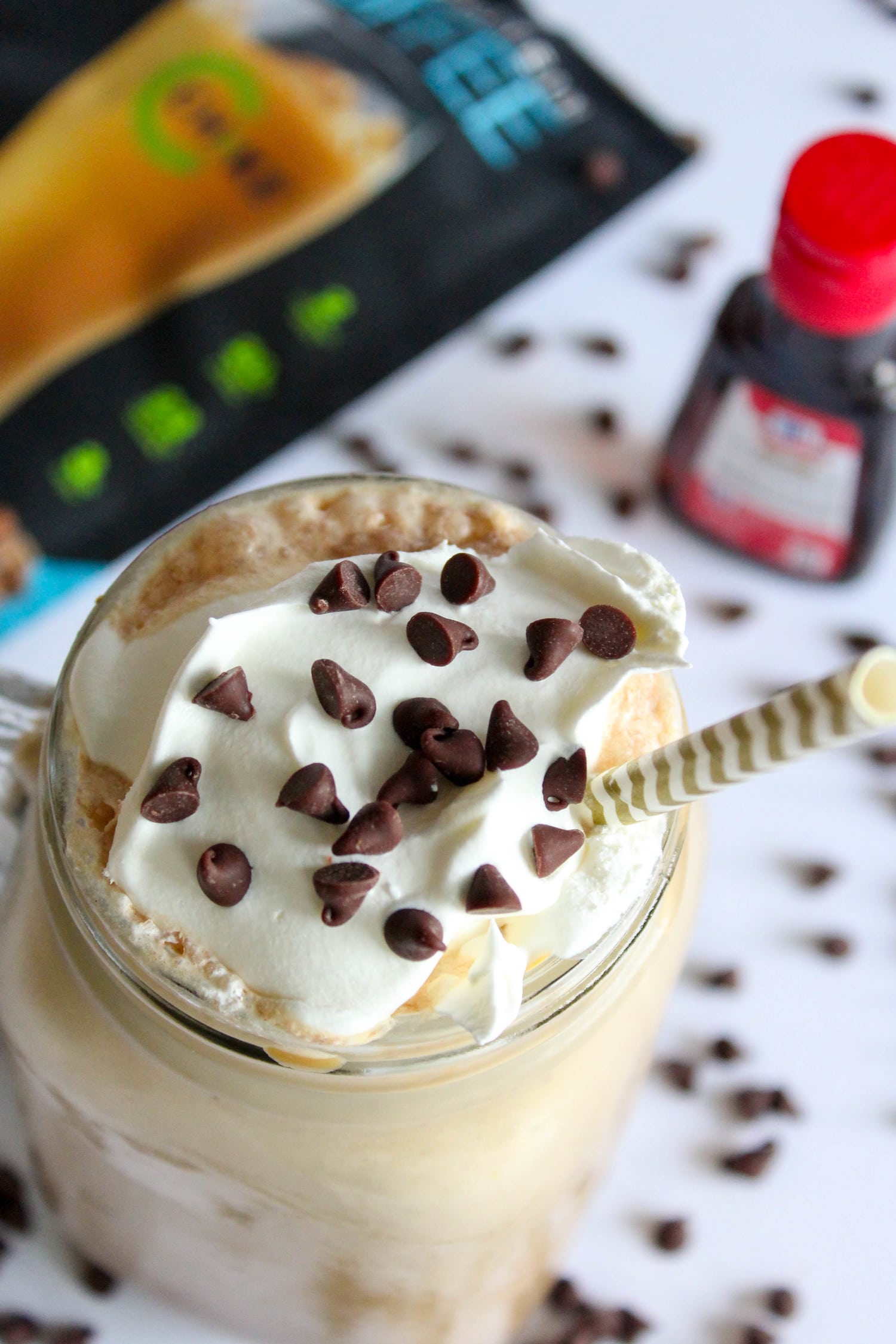 It's Saturday, and here we are- less than two weeks from Thanksgiving. And I already find myself craving those classic Christmas flavors. It only seems appropriate to get your wheels turning about the holidays now.
The period between Thanksgiving and Christmas are a dangerous time for my waistline. I may or may not have overdone it on the cookies and sweets last year and had to play major catch up at the start of the year to get back into shape.
This year I'm not gonna let that happen. Because I've come up with the most festive protein shake that tastes EXACTLY like a Starbucks latte. I like to pretend it's a peppermint mocha with all the espresso, chocolate and sugary mint flavors. Even though I don't really have to try, because it actually does taste like one. I could eat it on the hour every hour for the entire month of December.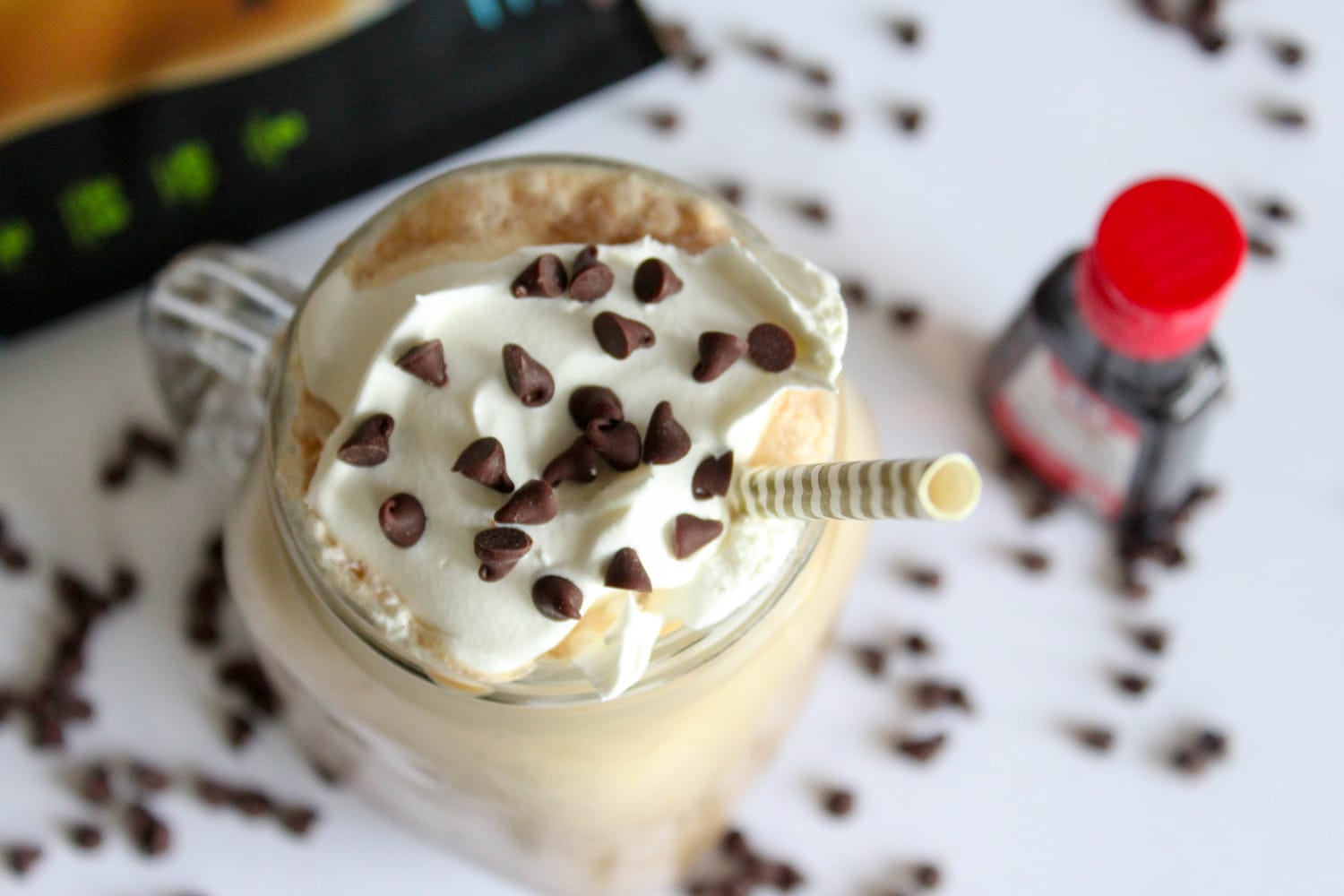 I'm always trying to find ways to get more protein in my diet, and drinking protein shakes is one of my favorite ways! This particular shake is made with Chike Mocha Protein from mixtnutrition.com.
First of all, that protein by itself is crazy good. Mix with water or milk and you've got an instant coffee drink in a minute. Anything that has the caffeine of two cups of coffee and protein all in one that I can drink in the morning I can get down with.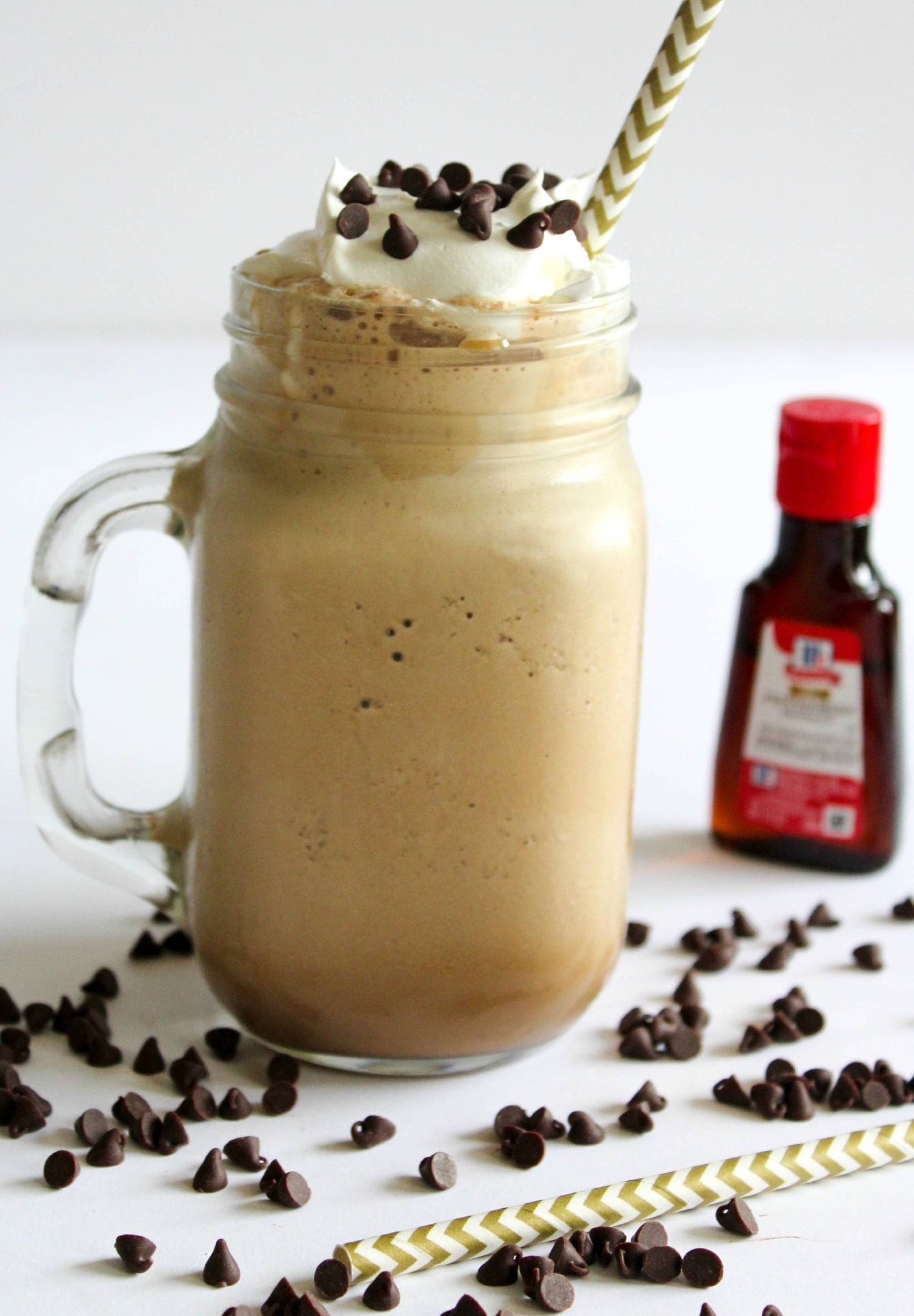 But I took it one step further because the red cups are here people. And my will power is stronger than ever. I added peppermint extract and I have to say the result was freaking awesome. Go me.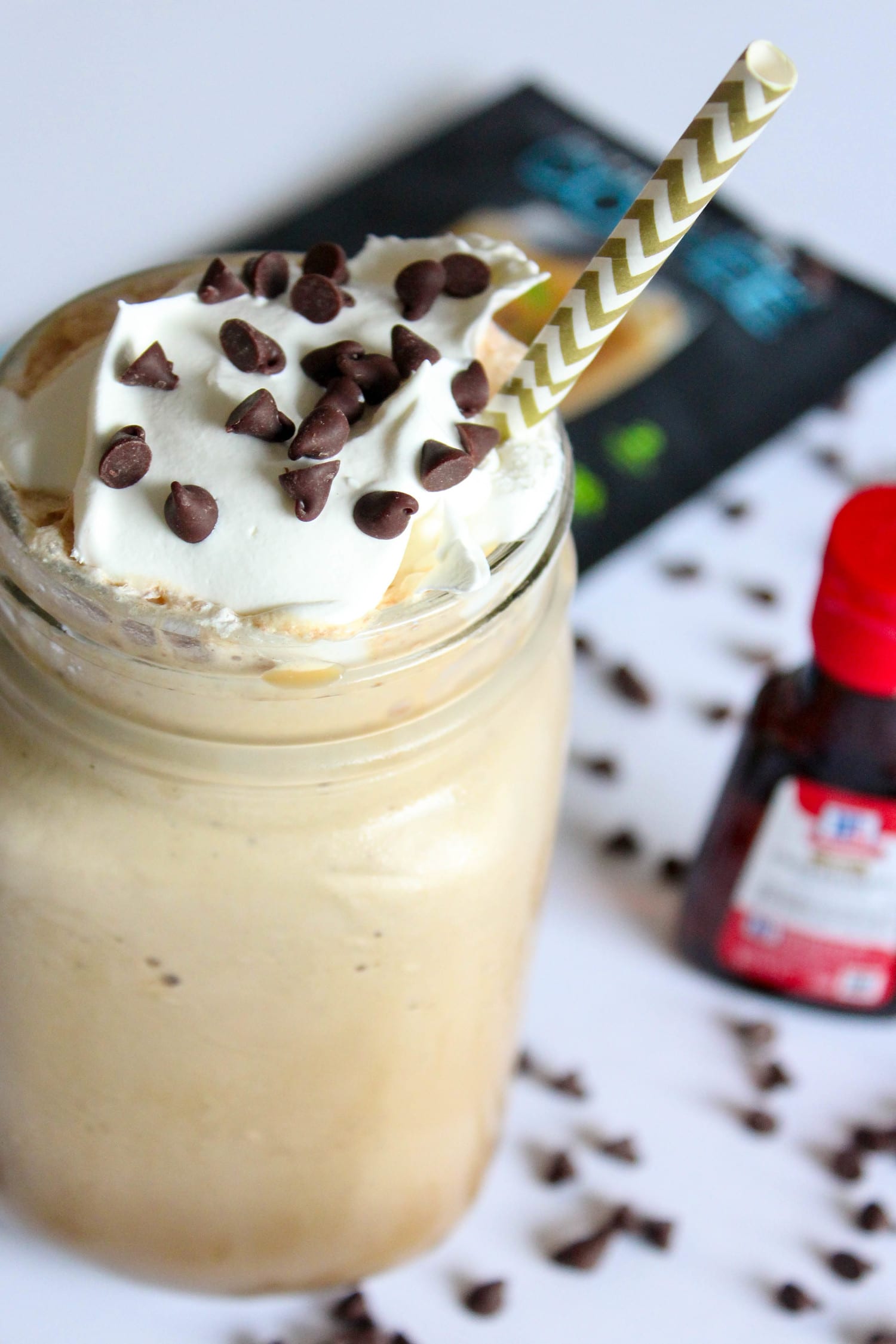 So if you're like me and want to do your best to stay on track during the holidays I strongly recommend you make this. Like now.
More protein smoothies: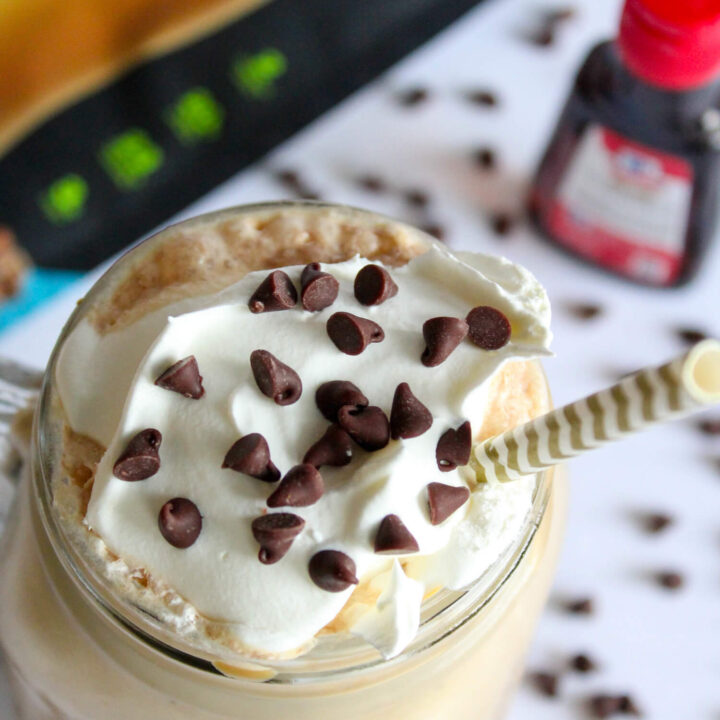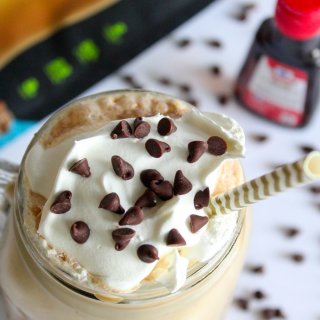 Ingredients
1

package Chike Iced Mocha Protein Powder

½

teaspoon

peppermint extract

1

cup

almond milk

½

cup

ice

low fat whipped cream

optional
Instructions
Combine the protein powder, peppermint extract, almond milk and ice in a blender and pulse until completely smooth.

Pour in a glass and top with low fat whipped cream.