Light and cakey pumpkin cookies filled with oats and chocolate chips! Like we haven't had enough pumpkin recipes lately, I thought I'd share one more!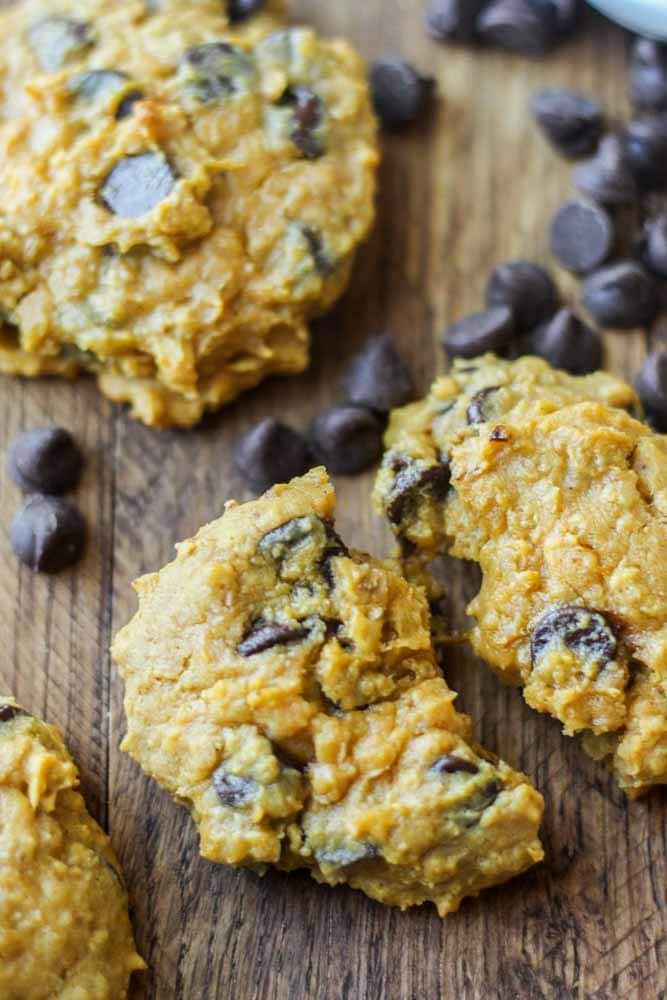 And I also want to share some REALLY BIG NEWS! Bests and Bites is getting a makeover and will be changing to What Molly Made. I know you probably have lots of questions so I'll do my best to read your minds and answer them here! But always welcome to any and every questions you have.
So here's what is staying the same:
Chelsea and I are still the best of friends (maybe even closer if that's possible!)
You can still grab all of the same recipes and you will be redirected to the correct page on What Molly Made if you reach Bests and Bites
My love and passion for food blogging is still so real
Here's what will be different:
New name, obvi!
I (Molly) will be the only one posting here on this little corner of the internet
I will be focusing the majority of my recipes on both healthy and indulgent baked goods (but a good breakfast, appetizer, soup etc isn't out of the question)
I've been on this incredible blogging journey for a little over a year now and I 100% believe I found my passion in life. My little kitchen and my camera are my creative outlets and Bests and Bites is how I get to share it with you. Only starting next week it will now be What Molly Made.
Chelsea and I originally started the blog to share our favorite recipes and connect with each other in different states. I soon (like one month in) fell in love with food photography, recipe testing and connecting with other bloggers and fellow food lovers and knew this is what I'm meant to do.
Because I truly believe the act of cooking or baking for someone else means so much for than just food. It represents the time, money and love you put in to a recipe and the reason you made it for them. It's an expression of appreciation, love, happiness etc that can't be delivered any other way. I'm so grateful I've found this and I'm so grateful I have the ability to share with the world (that's you!).
If you're wondering, Chelsea is focusing on her career in the medical field and is usually one of the recipients of my goodies:) We can call her the official recipe tester! Even though she won't be involved in the creation of recipes/writing she is still one of my biggest supporters. She even helped me come up with the new blog name!
I took a step of faith by starting this blog and ended of finding my passion in life. And I am so grateful for that! I hope I get the chance to connect with each one of you as I continue on this journey and that my recipes inspire you to live a healthy life. Sprinkled with sugar, of course.
If you have ANY questions at all please comment here, email me, FB message me, IG message me, whatever you feel like doing!
Let's switch gears to these oatmeal pumpkin cookies!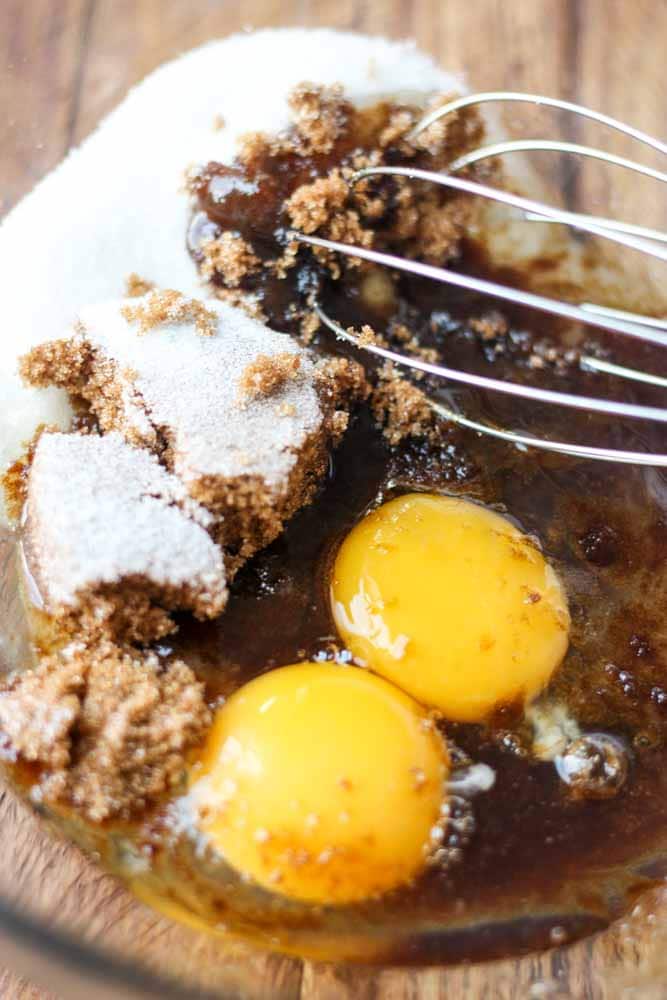 They're soft and gooey bursting with pumpkin spice. One of my favorite recipes is an oatmeal cookie recipe. Oats in a cookie create structure and provide such a tasty texture and flavor. And because it's fall it only makes sense to make them with pumpkin.
I've got another pumpkin cookie recipe on the blog that I made no less than 10 times last fall. I thought it was time to spread my horizons and make a different pumpkin cookie recipe. The melty chocolate chips are so gooey straight from the oven.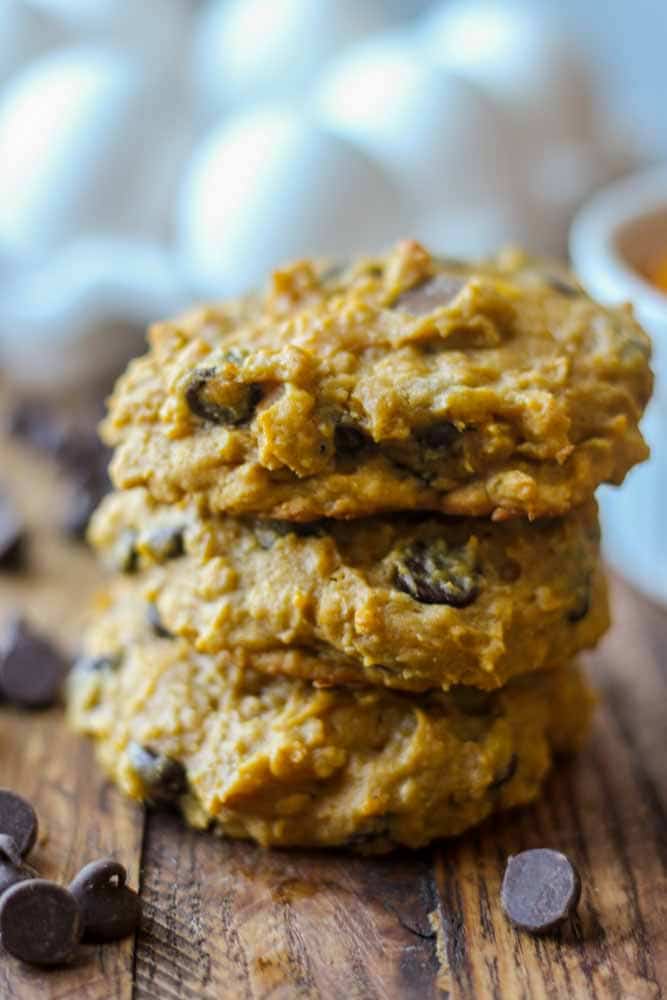 These cookies are a little cakey as well. Because that's typically what happens when you add pumpkin puree to a recipe. It's a very wet ingredient, but that's what makes these cookies so good!
I hosted book club two week ago and debuted this recipe to my friends and they fell in love. The only problem was I served them a little to late. Because I paired them with apple cider sangria, white pizza dip and copious amounts of cheese and crackers.
But because they're that good everyone gobbled them up. Which made me a very happy hostess.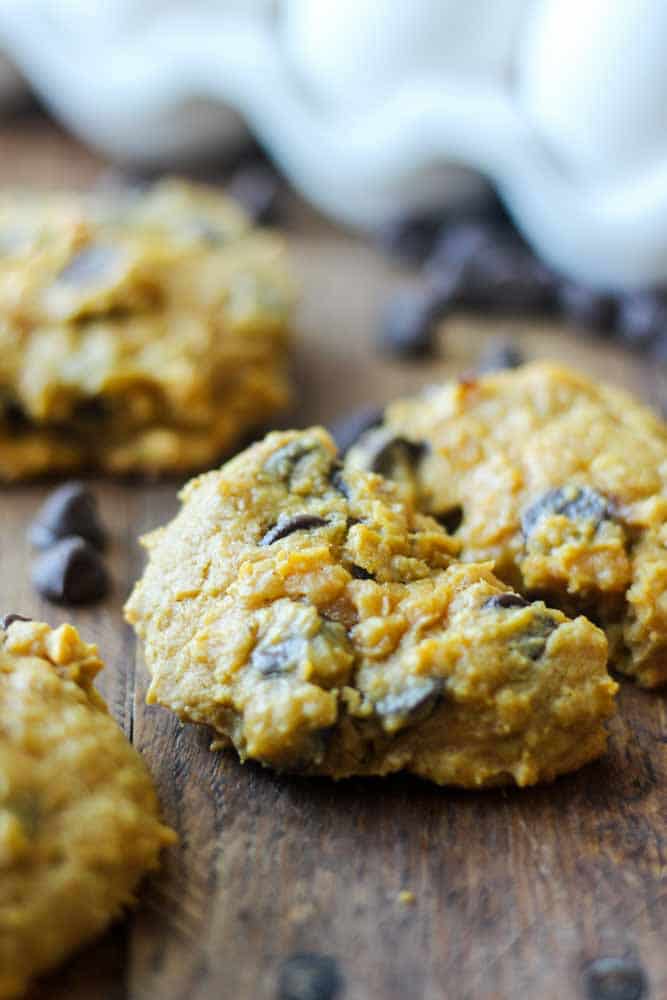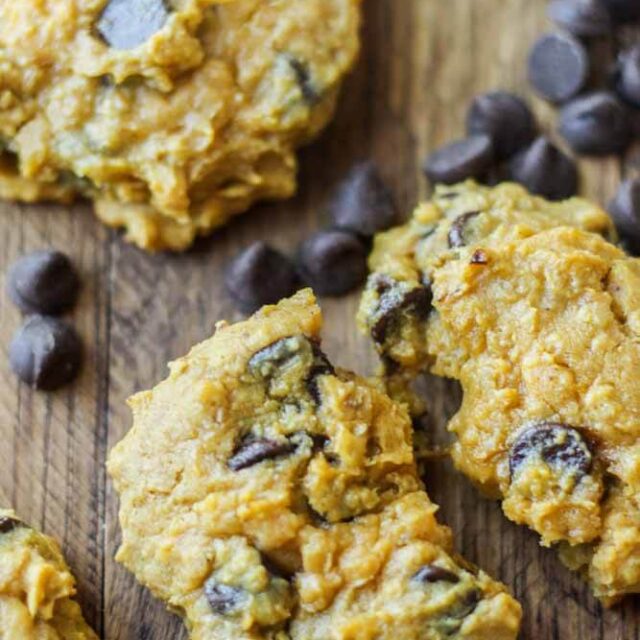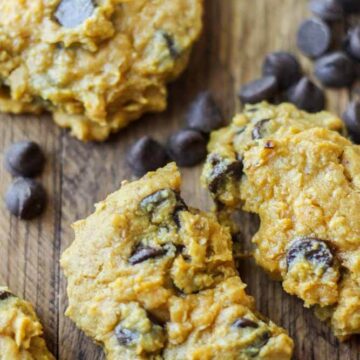 Ingredients
2 ½

cups

all-purpose flour

1 ½

cups

quick oats

1

teaspoon

baking soda

¾

teaspoon

salt

2

teaspoon

pumpkin pie spice

1

cup

unsalted butter

softened

1 ⅓

cups

packed light-brown sugar

⅔

cup

granulated sugar

1

large egg

1

teaspoon

vanilla extract

1

cup

canned pumpkin puree

1 ¾

cup

semi-sweet chocolate chip
Instructions
Preheat oven to 350 degrees. Line a large baking sheet with a silicone mat or parchment paper and set aside.

In a medium bowl, whisk together the flour, quick oats, baking soda, pumpkin pie spice and salt and set aside.

In a large bowl, using a stand or electric mixer cream together the softened butter, brown sugar and granulated sugar until light and fluffy, about 3 minutes. Add the egg, vanilla extract and pumpkin puree and beat well until combined, approximately 2 minutes. Gradually add the flour mixture until mixed. Pour in chocolate chips and stir well using a rubber spatula.

Drop two tablespoons of cookie dough on prepared baking sheet until pan is full, leaving 3 inches in between. Bake for 10-12 minutes, until tops are just set. Remove from oven and allow to cool on baking sheet for 5 minutes. Transfer to cooling rack and allow to cool completely.

Store in an airtight container in the fridge for up to one week or in the freezer for two months.