No Churn Peppermint Ice cream with pieces of candy cane. Everyone will be screaming for more of this delicious and easy no churn ice cream recipe!
A couple days before Christmas I got a call from my grandpa asking me to make a dessert when the whole family headed to their house on Christmas day. On my mom's side, we all do Christmas with our family and then all of the cousins and grandkids drive to my grandparents in the afternoon to have dinner and celebrate together. We do things a little unconventional at the Holdeman house. With so many special diets in our family (gluten-free and vegetarian) we started doing a soup bar and every family brings a type of soup and my grandpa makes grilled cheese and we pick what we want. It's wonderful!
As for dessert, that's always the same! Someone brings pie, someone brings cake and this year I had the opportunity to make whatever I wanted! Growing up, our freezer was always stocked with ice cream. My dad could eat an entire carton in one sitting - that's how much he loves it.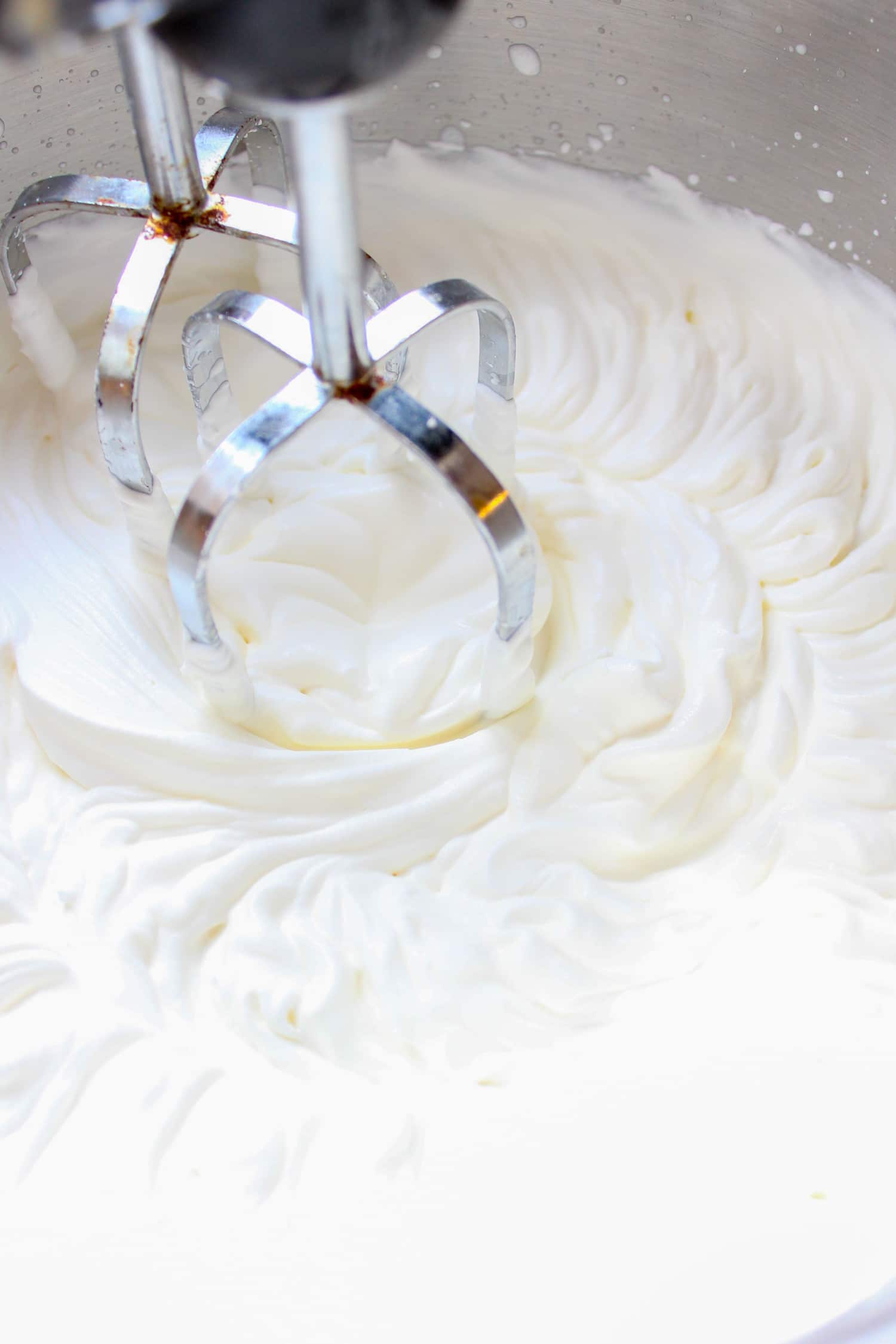 I started brainstorming ideas and knew ice cream had to be part of the equation. Plus, everyone always thinks homemade ice cream is super impressive (don't tell them it's so easy!) and I don't hate compliments?. I'm also a huge fan of all things warm and gooey with a side of cold ice cream.
So comes step two of the dessert: Dark Chocolate Nutella Brownies. Need I say more?
The brownies were oozing with chocolate and the cold minty ice cream is the perfect compliment. We served them in deep dish bowls and everyone scooped them with a spoon. My dad even said it's the best dessert he's ever had. It's safe to say I got his stamp of approval.
I think the coolest part about this dessert was the moment my grandma pulled me aside. She told me that this ice cream was really special to her because it was her mother's (my great grandmother) favorite ice cream. Her mother passed away when she was around 25 and it reminded her of her mother.
I had no idea, so it was really an awesome moment because I got to give my grandma a little reminder of her mother on the holidays. Of course I left all of the leftovers with her.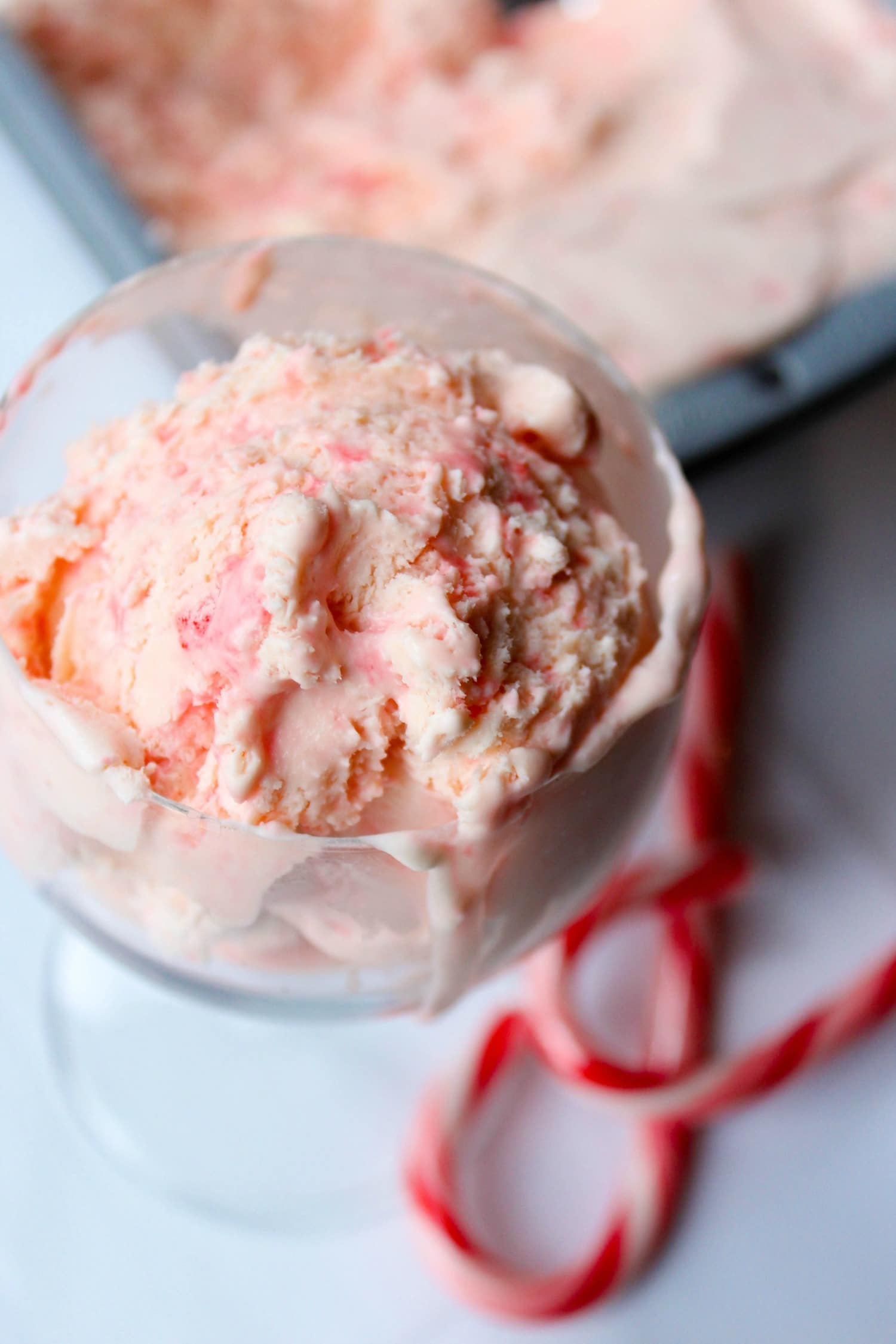 This serindipidous moment came to be because I became obsessed with no churn ice cream over the summer. My very first recipe was Bourbon Vanilla Ice Cream with Bourbon Bacon Brittle. Say that five times fast.
It's just so easy and the base of the ice cream is so simple it lends it's self to really any ingredients you can imagine and want to include in an ice cream.
There's 3 easy steps for peppermint ice cream:
Whip the heavy whipping cream
Fold in the sweetened condensed milk
Fold in your favorite flavors and candies/nuts/fruits etc.
And you're done!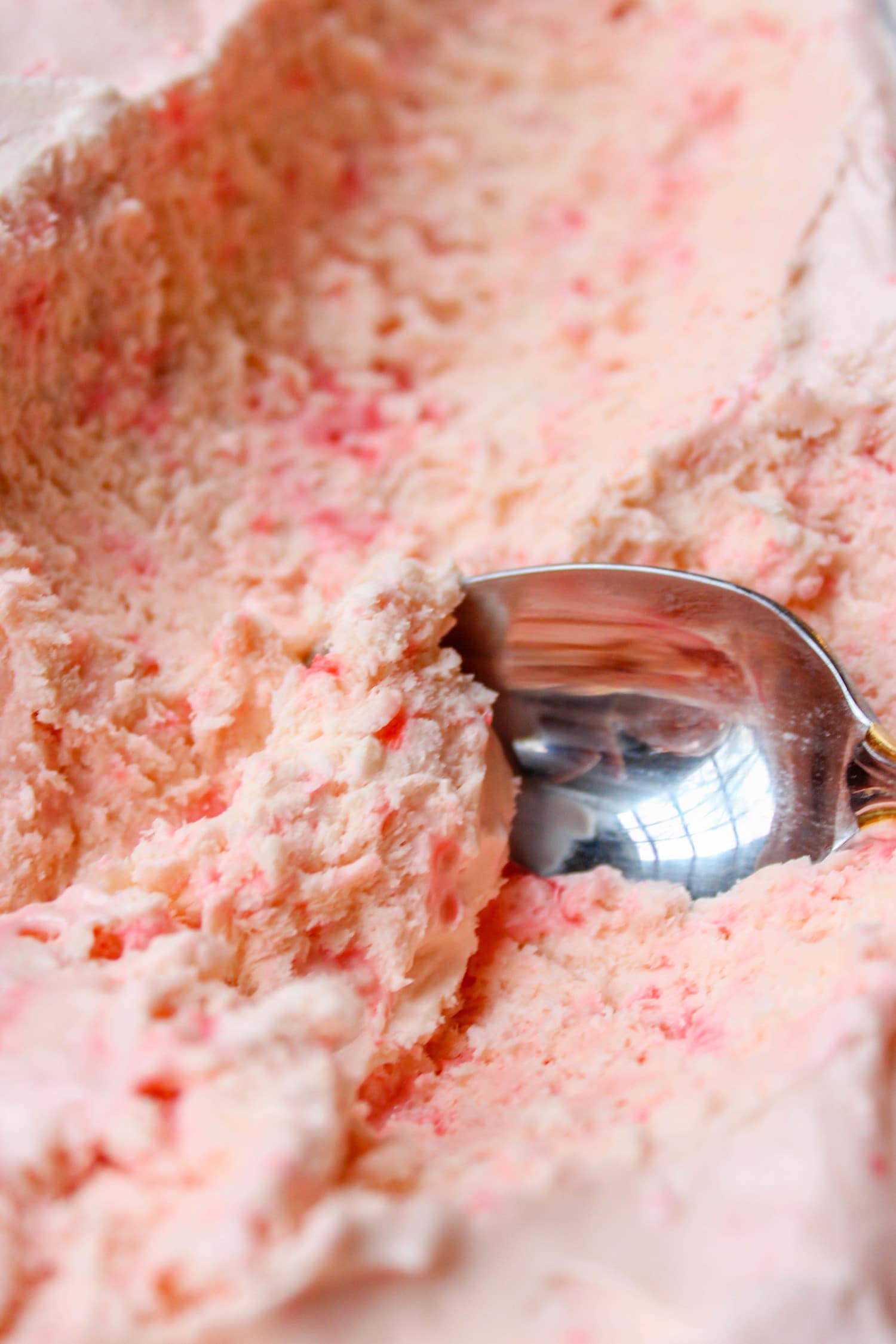 I loved how the peppermint extract and candy canes turned out in this recipe. It's not too overpowering and the candy gave it a gorgeous pink color. There's just something about the winter that makes me crave peppermint!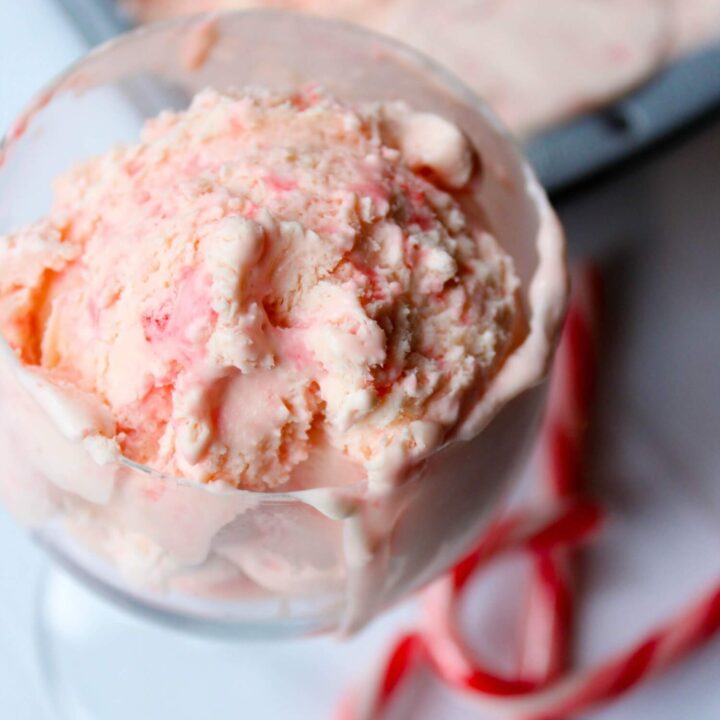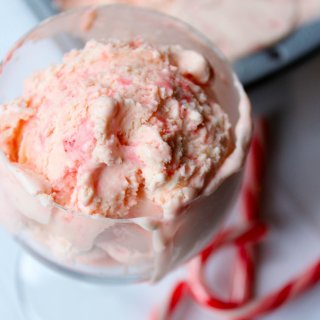 Ingredients
3

cups

heavy whipping cream

cold

1-14

ounce

can sweetened condensed milk

1 1/2

teaspoons

peppermint extract

2

teaspoons

vanilla

3/4

cup

finely crushed candy canes

about 12
Instructions
Using a food processor, pulse the candy canes until broken into tiny pieces. Set aside

In a medium bowl, stir together the sweetened condensed milk, vanilla and peppermint extract. Set aside.

In the bowl of a stand mixer or a large bowl with a hand mixer, beat cream on high until stiff peaks form, about 4 minutes. With a rubber spatula, gently fold condensed milk mixture into whipped cream. Stir in the candy cane pieces.

Pour ice cream mixture into a loaf pan. Cover with plastic wrap or foil and place in the freezer until firm, about 6 hours.

Scoop into bowls and enjoy!