This shop has been compensated by Collective Bias, Inc. and its advertiser. All opinions are mine alone. #FoundMyDelight #CollectiveBias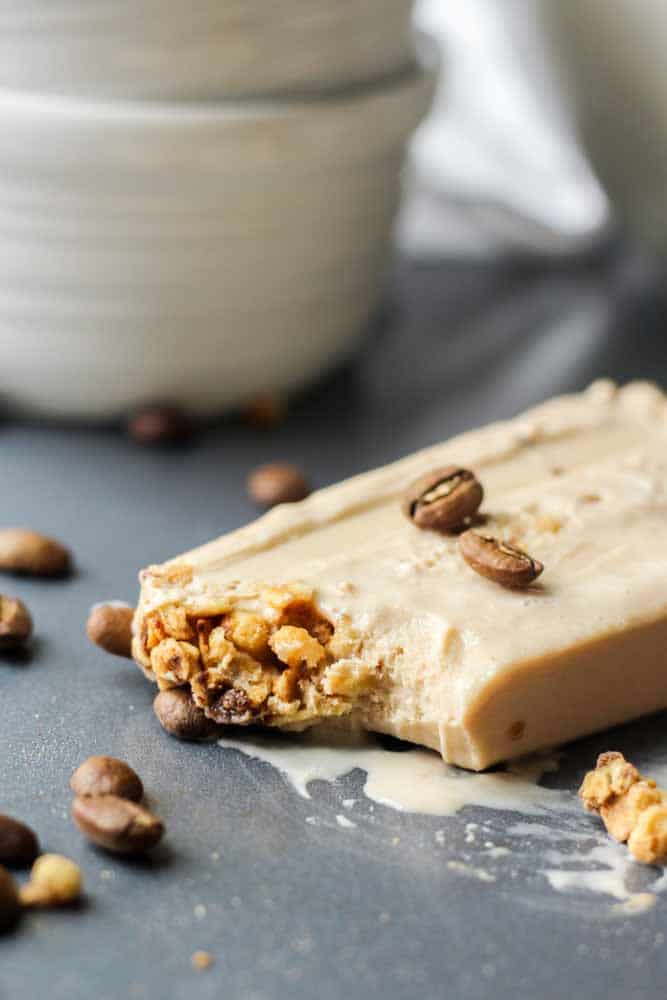 I know what you're thinking, popsicles for breakfast?! These breakfast popsicles are a simple, on-the-go recipe. They're kind of like the trifecta of perfect for your morning meal: caffeine, protein, carbs.
The caffeine comes from the International Delight Mocha Iced Coffee, the protein comes from a large serving of Greek Yogurt and you've got carbs to fuel your day with a happy helping of dark chocolate granola.
I always always always ride the struggle bus when it comes to coffee and breakfast in the morning. I guess I'm just an optimist ( that's what I tell myself)! I think I have WAY more time in the mornings than I actually do and by the time I shower, pick out my outfit and get my life together for work I have a solid 3 minutes to figure out my caffeine situation and get some grub in my belly. Which typically ends up being a protein bar and a run through the coffeehouse line.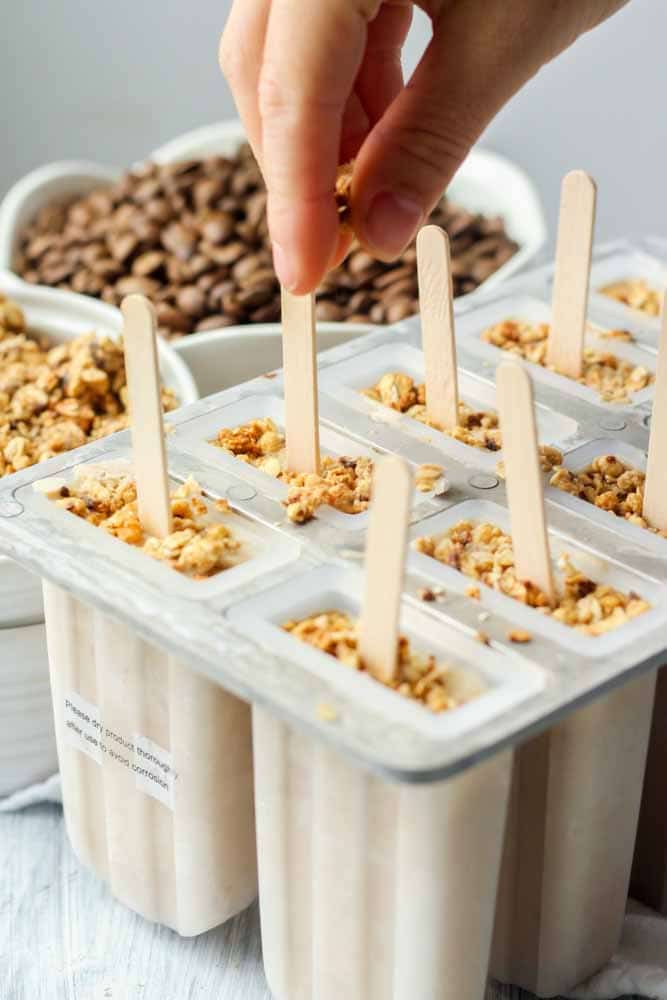 Except I get to the coffeehouse and the line is out the door and I have to decide if I need coffee or if I need to be on time for work. Coffee usually wins. JK coffee always wins.
Until now my friends. Because I just came up with a recipe that solves all my morning problems: no coffeehouse hassle, no dry-as-can-be protein bar, no being late for work. Just pure iced coffee popsicle love.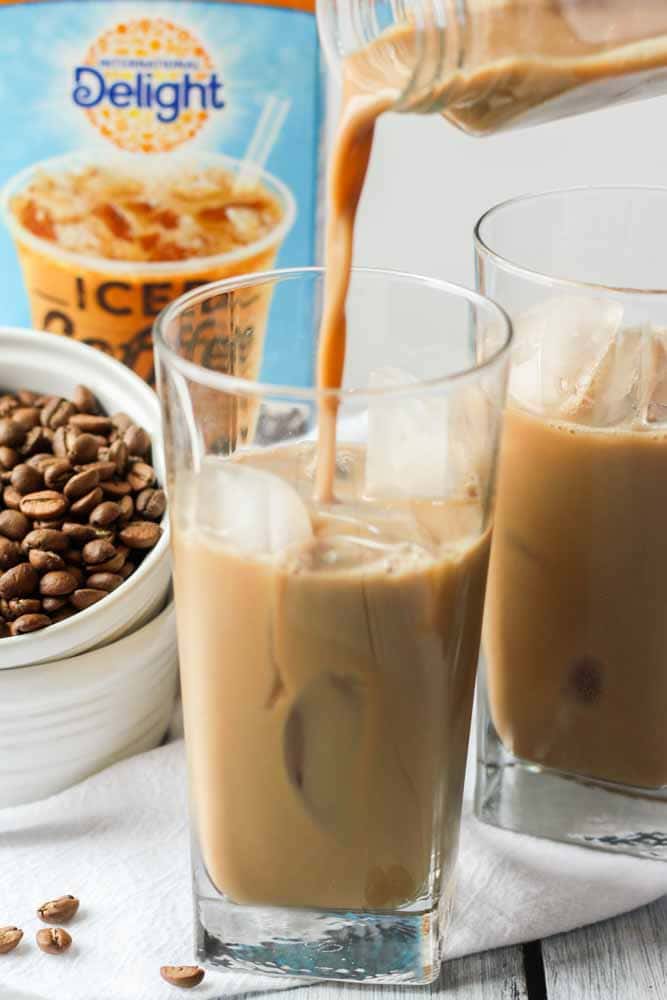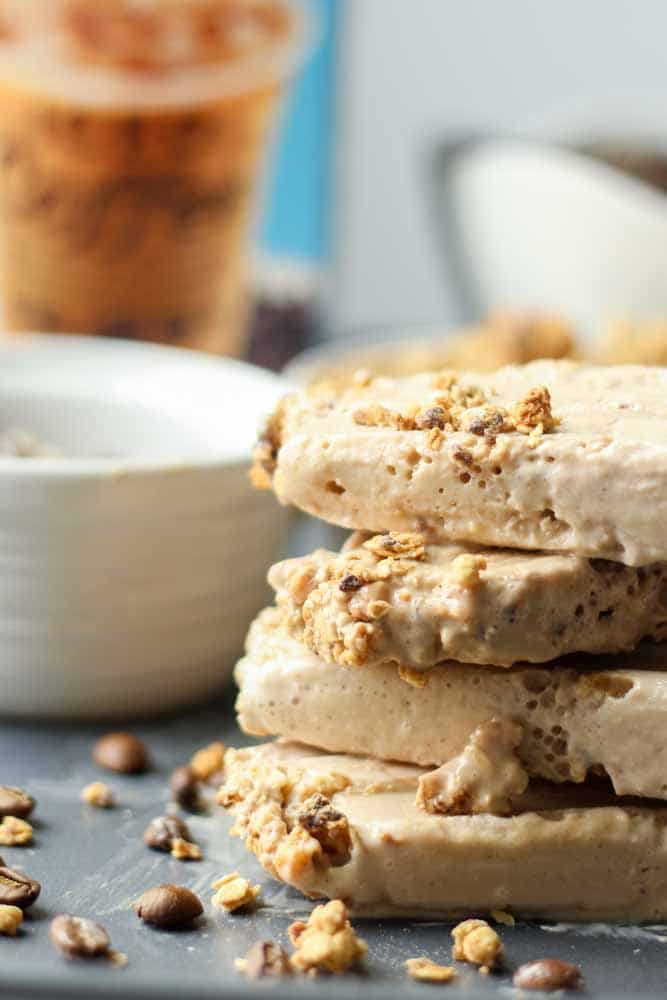 I have two giant containers of International Delight Iced Coffee (Mocha and Caramel) in my fridge at all times. I even had a popsicle with a side if iced coffee. Too much? Never! I love using it as an ingredient in a recipe, but it just tastes so good over ice too! No matter the season or weather I cannot live without my iced coffee. I need it in my life to kickstart my day and there's just something so refreshing about the iced cold coffee.
And it's so super easy to find. Anyone else ever wandered the aisles of the grocery store because for the life of you, you just can't find what you're looking for? Samesies. Actually, my cousin just called me last night convinced the grocery store didn't sell black eyed peas and she was staring in front of the canned beans for a solid 20 minutes and finally called me to make sure they were a thing. Yes, Sarah, they're a thing.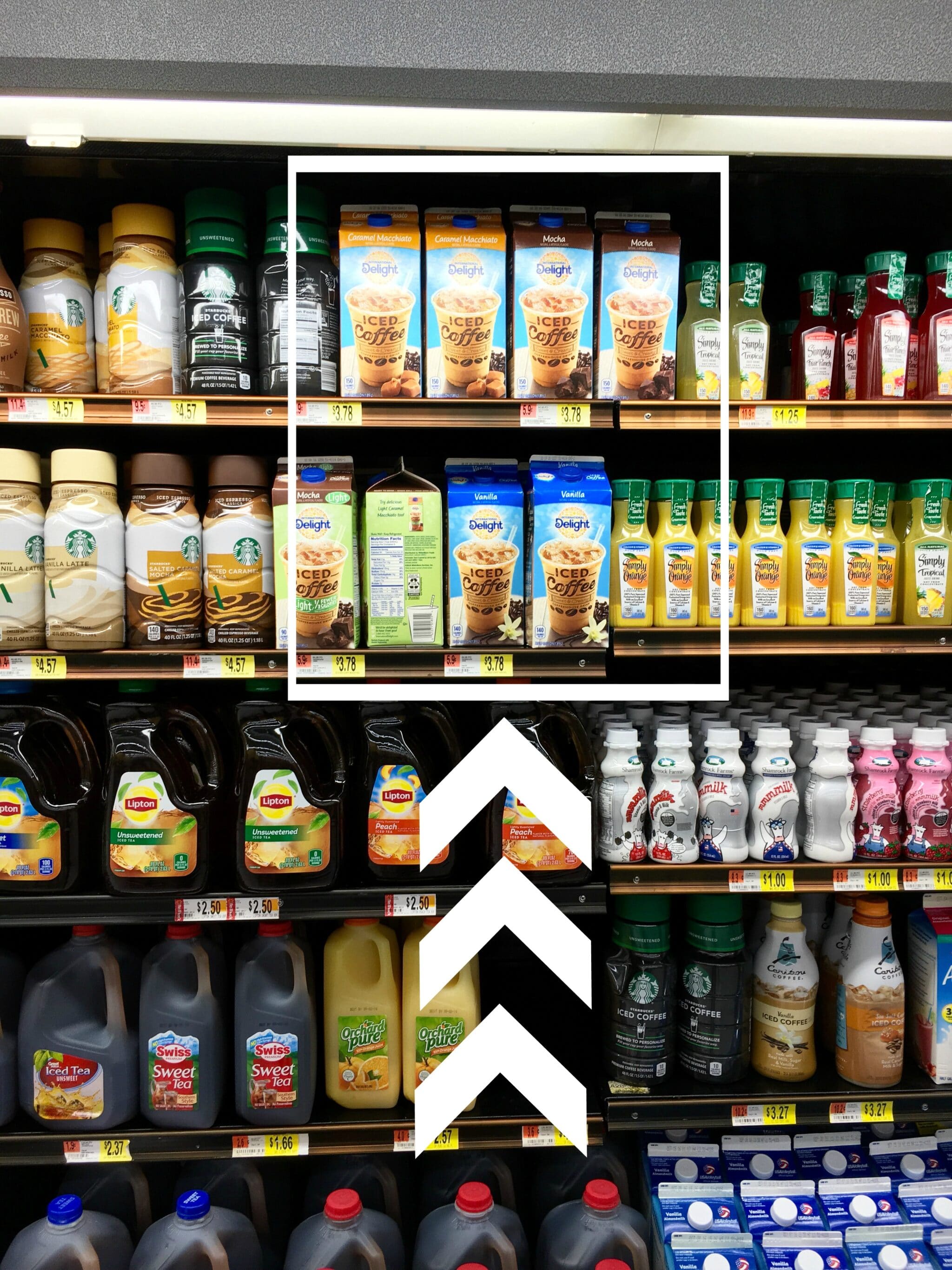 This usually happens to me when I'm looking in the beverages because there's just so much to choose from. But have no fear because International Iced Coffee is now available in the refrigerated tea/juice section of Walmart. New location, affordable and so delicious.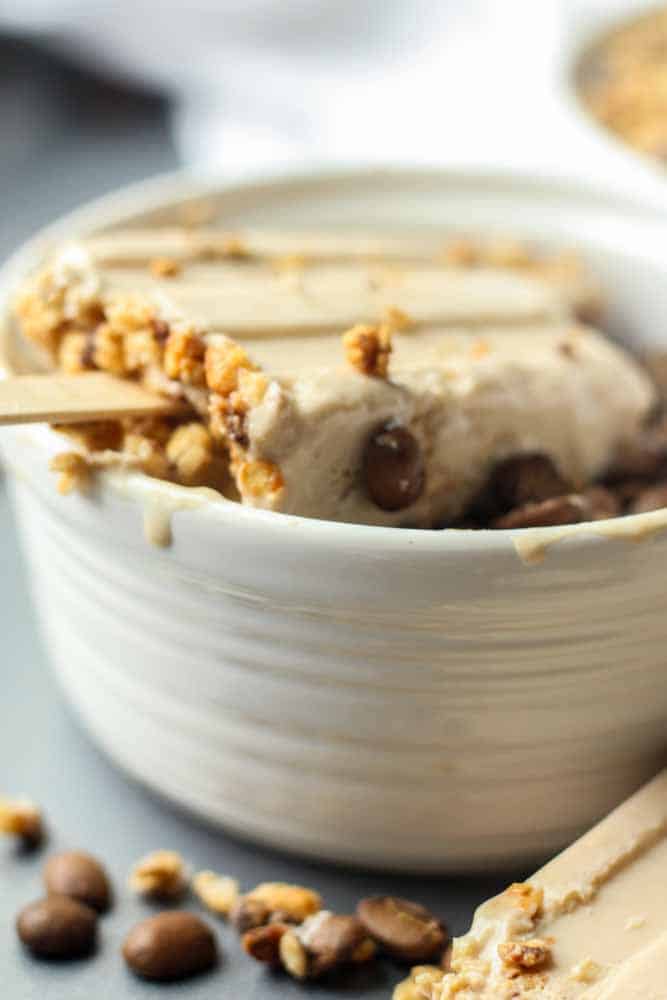 For more inspo and to grab the deets check out International Delight!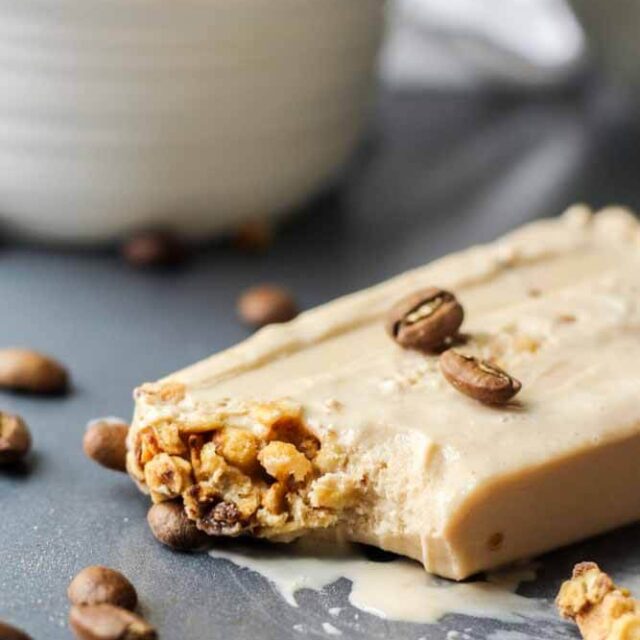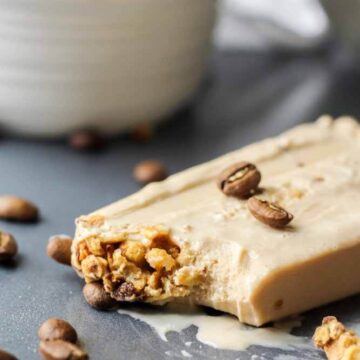 Ingredients
2

cups

vanilla greek yogurt

1

cup

International Delight Mocha Iced Coffee

1/2

cup

granola

I used dark chocolate
Instructions
Combine greek yogurt and iced coffee in a large blender and pulse until completely combined, about 1 minute.

Fill the bottom of each popsicle mold with 2 teaspoons of granola. Pour iced coffee mixture into molds to fill half way full. Add another layer of 2 teaspoons of granola. Fill the molds the rest of the way with the iced coffee mixture and top with the remaining granola.

Place popsicle sicks in each mold and place in the freezer for at least 6 hours or overnight.