I've always thought homemade marshmallows were this crazy hard recipe that you had to have special tools and ingredients to make. I don't know why I've thought this. I think because it involves gelatin. It seems like a big scary beast that is so easy to mess up. Kinda like active yeast. That ingredient used to scare me too.
But seriously, this recipe is the easiest thing ever. No baking, just whipping and boiling and then you pour the mixture in a pan and put it in the fridge over night.
What I love about this recipe is that it's so versatile. I dressed these up for St. Patrick's Day and used a four leaf clover cut out, but you can use any cut out shape you like depending on the holiday or what is going on. And you can always cut squares◼️.
Of course the most obvious use of marshmallows is chocolate and for me here in Ohio we can still drink hot chocolate in March, but if you aren't in the mood for a warm chocolate drink (who are you?) then you can always dip these in chocolate or caramel and sea salt and you have yourself a quick and easy bite-sized dessert!
So let's dig a little deeper and break down this recipe. It's really done in two parts: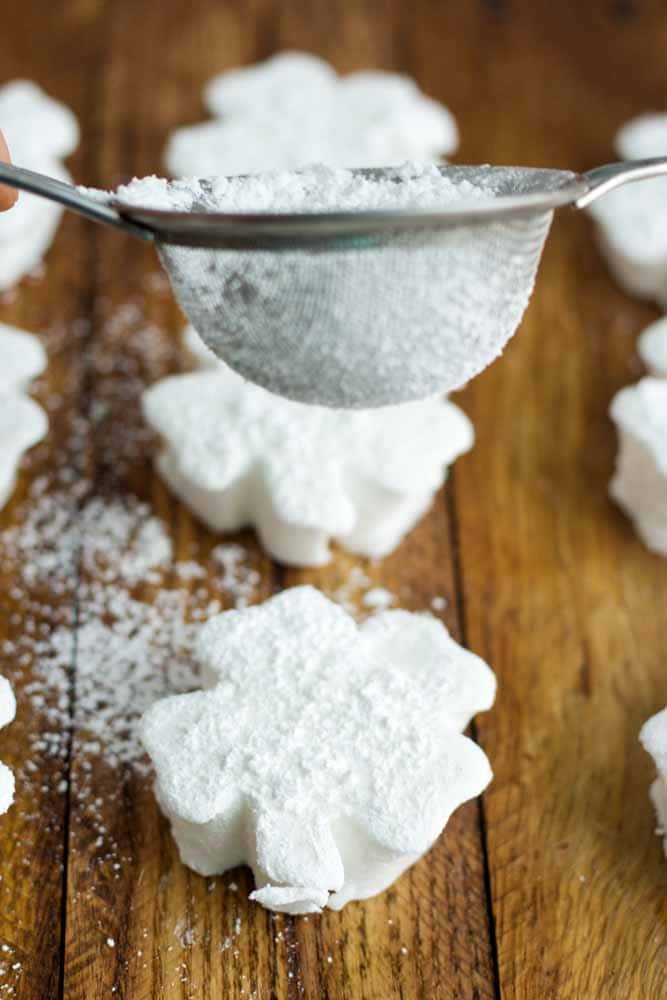 You let the gelatin soak in water while you boil the rest of the ingredients;
Then you mix that mixture with with the gelatin until its whipped and firm, about ten minutes.
I know, I know whipping with a hand mixer for ten minutes is slightly tedious. But look at it this way, you don't have to do your arm workout for the day!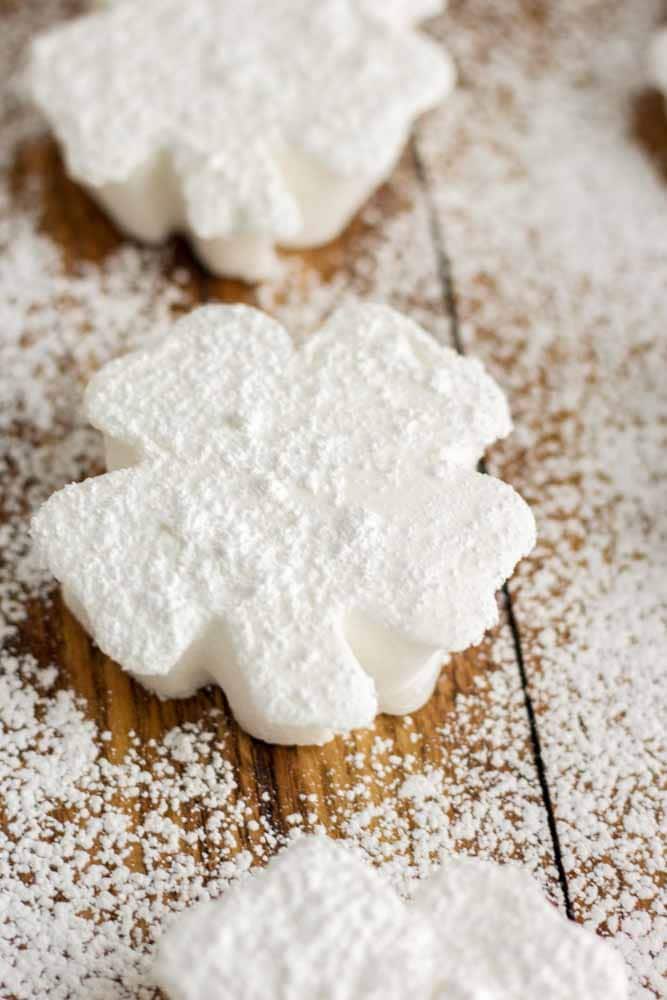 I switched arms every two minutes and played a couple of my favorite songs and wha-la! you're done.
Pour in a baking dish, pop in the fridge, wait overnight and cut out your fav shapes! Dust with powdered sugar and you have a delicious marshmallow from scratch??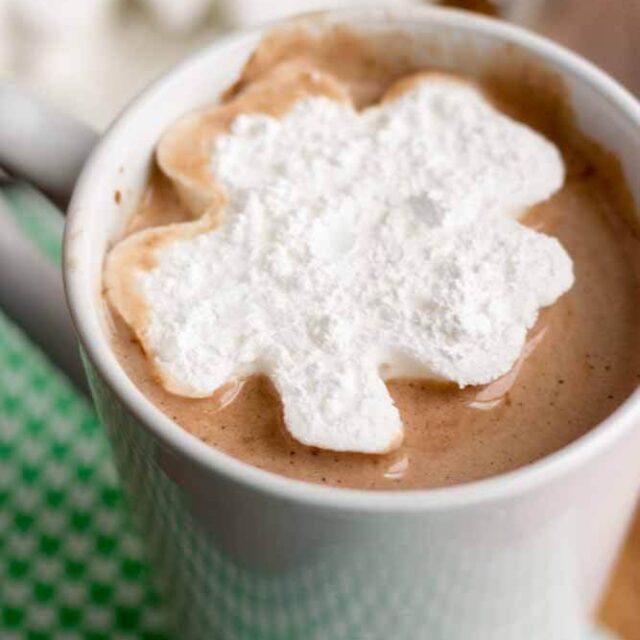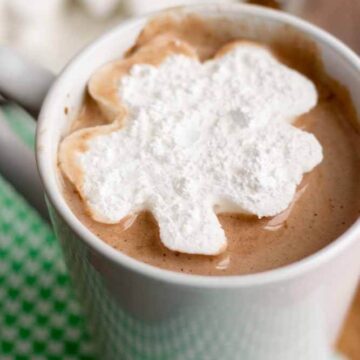 Ingredients
3 - ¼

ounce

packages unflavored gelatin

1

cup

cool water

divided

1 ½

cups

granulated sugar

1

cup

light corn syrup

¼

teaspoon

salt

1

tablespoon

vanilla

½

cup

powdered sugar

divided
Instructions
Coat a 9x13 baking pan with cooking spray. Set aside.

In a large bowl, mix the gelatin and ½ cup of the cool water. Let stand until soaked.

While soaking, in a medium saucepan, mix together the rest of the cool water, granulated sugar, light corn syrup and salt and heat on medium until sugar is completely dissolved, about 5 minutes. Turn heat up to high and bring to a rapid boil for one minutes, without stirring. Mixture will foam and rise quickly and then fall and continue to simmer. Remove from the heat.

Slowly pour the warm sugar mixture into the large bowl of gelatin while beating on low with a hand mixer. Increase speed to high and whip mixture until light and fluffy, about 10 minutes. Add vanilla and beat to combine.

Using a greased rubber spatula, pour the mixture into the greased pan and spread out evenly. Sprinkle with ¼ cup powdered sugar and place in the refrigerator for 3 hours or overnight before cutting.

Use a greased cookie cutter or knife to create shapes of marshmallows you desire.

Place cut out marshmallows in a large bowl and sprinkle with remaining powdered sugar to coat. Store in an air tight container at room temperature for up to 1 week or in the freezer for up to 3 months.