Hey Friends! We're switching it up this Thursday. Instead of sharing about me and what's going on in my life for this edition of Thursday Thoughts, I'm DYING to hear from you.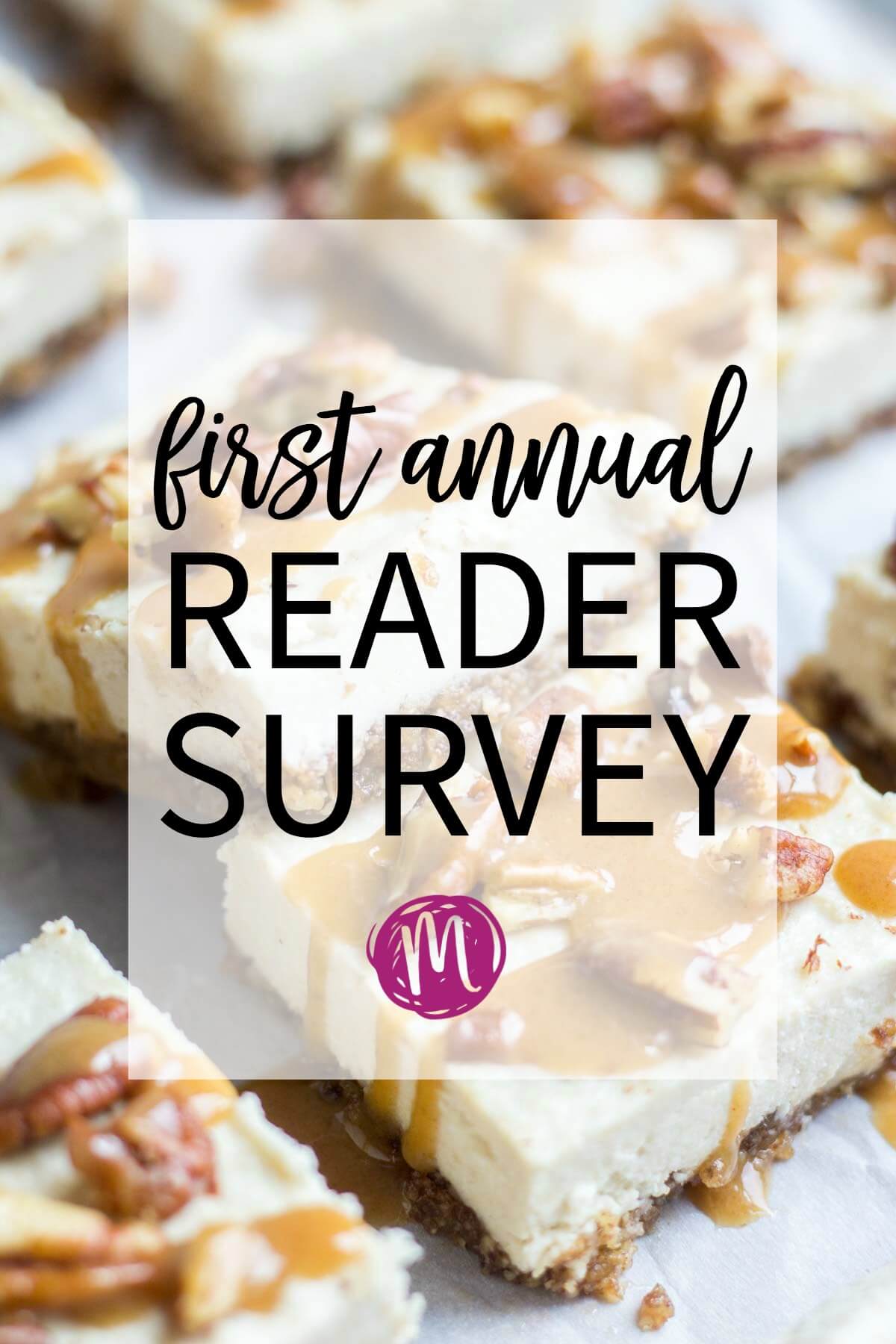 First and foremost, I want to THANK YOU for being a What Molly Made reader. If this is your first or 10th time reading, I appreciate you and I hope my recipes have made a difference in your life. Also, a huge thank you if you've ever shared my content with a family member, friend, co-worker etc. I wouldn't be able to pursue my dream of helping people and sharing recipes without you.
In an effort to better serve you, I want to hear from you! I want to know what recipes you're craving, what recipes you want more of and what recipes don't feel valuable to you. I want to know what ingredients you have access to, if you want to learn more about certain ingredients or if you want more baking tips.
After all, I'm doing this to share what I love and make a difference for you! By understanding what you're interested in, my goal is to better test an plan recipes and content (maybe fitness content?!) that you care about.
So I've created a really short reader survey (8 questions!) that I'm asking you to please fill out for me:)
You can fill the survey with this link or fill it out below.