I've always known I loved to bake. From the time I was a young teenager I was searching for reasons to bake for the people in my life and trying new banana bread recipes on a daily basis. I got pretty good at it over the years and my passions for baking to share with friends and family kept growing and growing.
It wasn't until right before I launched What Molly Made when I had the a-ha moment that my love for baking could and is my purpose in this life. I know the love in my heart for baking is meant to serve a greater purpose. I believe deep down I was called to serve people and baking is the gift God gave me to do that.
Yummy recipes are a vessel for love. And this blog is another vessel for love. I want, and have always wanted, to use this blog as a platform to not just feed hungry bellies with tasty recipes, but I want to feed hungry hearts with love, grace and encouragement.
I want to measure my success based on people, not pageviews.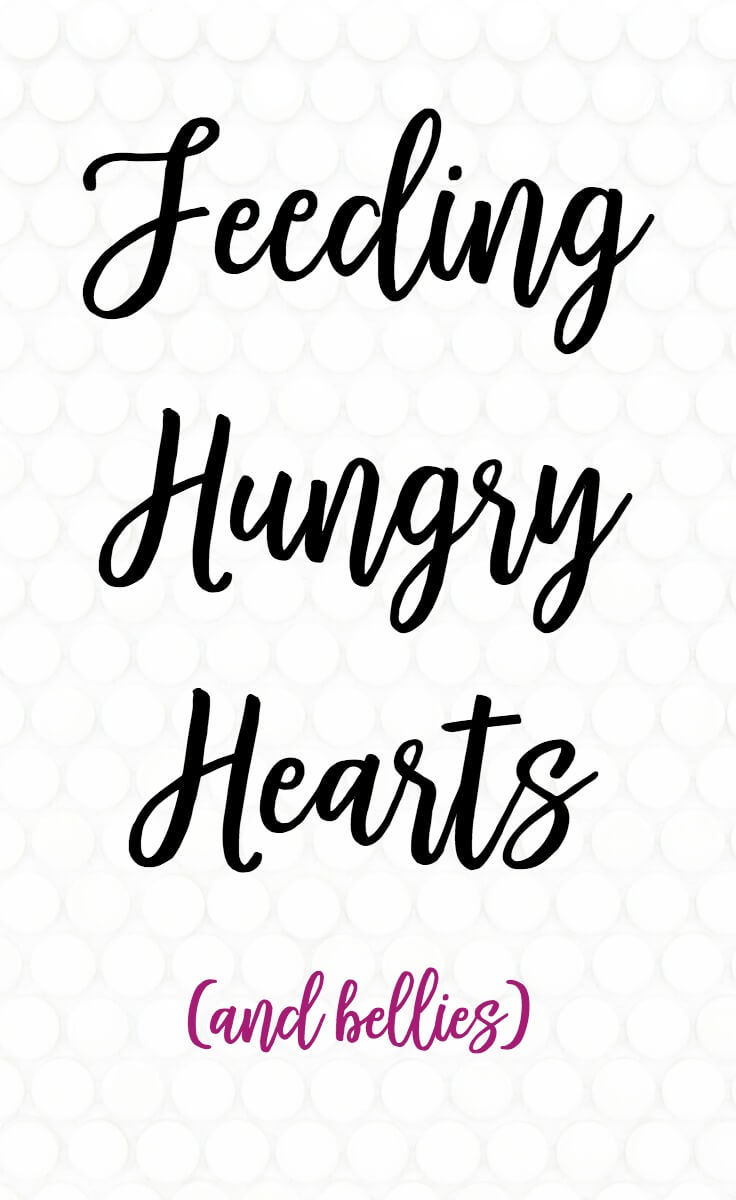 The recipes I share are meant to give each of you inspiration and teach you how to bake better for yourself and loved ones. I make each recipe filled with love and every time I bake and take pictures I make sure it doesn't go to waste.
However, I feel like I've fallen short on the ladder part of my purpose for creating WMM. I haven't been open to providing hungry hearts with my love through my recipes and posts.
For the past several months I knew something was off but couldn't pinpoint why I wasn't, honestly, feeling fulfilled when I was so obsessed with this whole blogging thing at the beginning. And over the past few weeks it's been revealed to me through a number of ways (books, conferences, conversations etc.) that my passion and purpose weren't in line anymore.
I've gotten away from serving others through my passion for baking and have been caught up in growth through pageviews and social media followers. I've been obsessed with posting a certain number of recipes each week just to post a recipe, not because it came from the heart. And I found myself falling into the comparison trap of other people and bloggers. Though each blogger is doing awesome and wonderful things, their journey is different, and should be different, than mine.
I've been me in the process, but I haven't been the completely open person I know I want to be. The person that struggles with perfection, hates doing dishes, wakes up with anxiety on a daily basis and forgets that my laundry is in the dryer for days. The person that desperately wants to connect with people and serve those in need but hasn't quite been able to figure out how to do that.
So I'm starting with this. To make sure everyone knows the "why" behind What Molly Made is posting yummy recipes, sharing my baking knowledge AND feeding hungry hearts in need. I want to make sure everyone knows how important each and every connection I make is. And I want to make sure everyone knows their hearts and stories (good and bad) are welcome and accepted here.
I know I won't get it right all the time, but I promise that I'm going to do my very best to share my heart too. Because we're all human, right? And the stories we share have the power to connect. And those stories have the power to make sure everyone knows they aren't and shouldn't go through this life alone.
So I'm going to stop measuring my success based on the number of pageviews I reach each month or the number of people that follow me on social media. I'm going to measure it based on people. The relationships formed, the connections made and the impact I can make to help someone for the better through yummy recipes, great pictures and meaningful stories. If one of my posts reaches and impacts one person, that's real success.
So thanks for sticking with me if you read regularly or reading for the first time!
Here's to full bellies and full hearts❤
P.S. I'm also working on something I'm really, really excited about and hopefully another way to use WMM to serve others. Stay tuned!